Uniqlo has become one of the most popular clothing retailers known for its high-quality basics, minimalist style, and affordable prices. However, there are many other great stores and websites that offer similar styles and shopping experiences as Uniqlo.
In this blog post, we will look at 14 top sites & stores like Uniqlo for clothes shopping that are comparable in terms of quality, style, pricing, and overall experience. Whether you are looking for women's, men's, or kids' clothing, these Uniqlo competitor brands provide excellent options for stocking up on wardrobe essentials.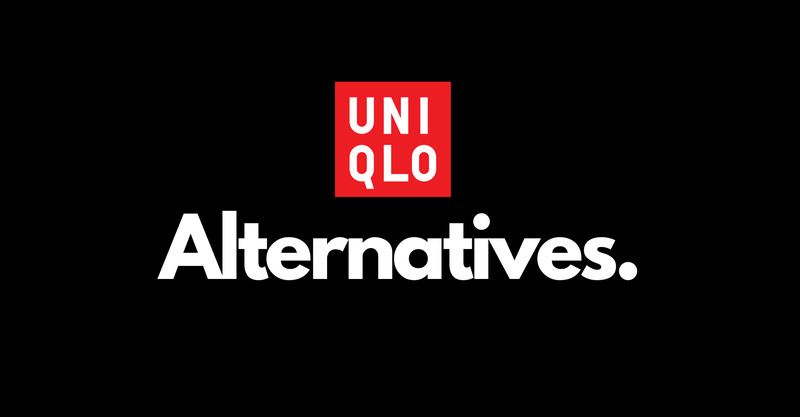 14 Best Clothing Stores and Sites Similar to Uniqlo for Affordable Basics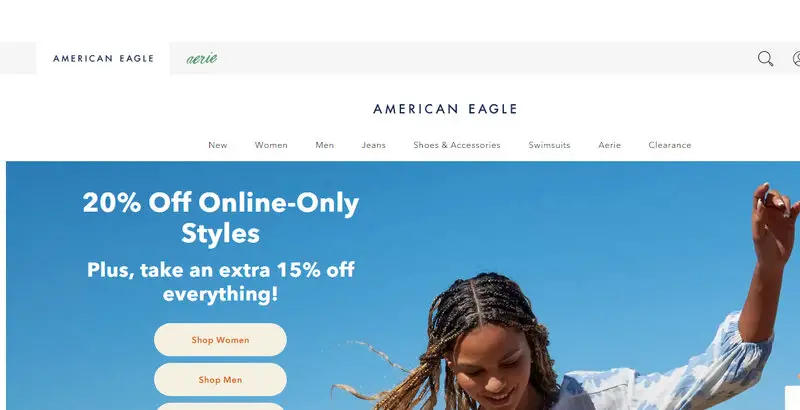 American Eagle is one of the most popular mall brands like Uniqlo among teens and young adults for casual fashions and denim. But they also offer a wide selection of classics and essentials comparable to Uniqlo.
It is all about casual comfort, offering laidback wardrobe essentials like jeans, t-shirts, sweaters, and joggers. The quality is better than fast fashion retailers, with an emphasis on comfort and fit. Their new athleisure line, Offline by Aerie, offers yoga pants, leggings, sports bras, and the like.
Prices seems to be budget-friendly, with frequent sales and markdowns both online and in stores. This makes it an affordable Uniqlo alternative for updating your relaxed everyday wardrobe.
Why Shop Here
Affordable, quality basics for young men and women
On-trend casual and streetwear styles
Extensive denim collection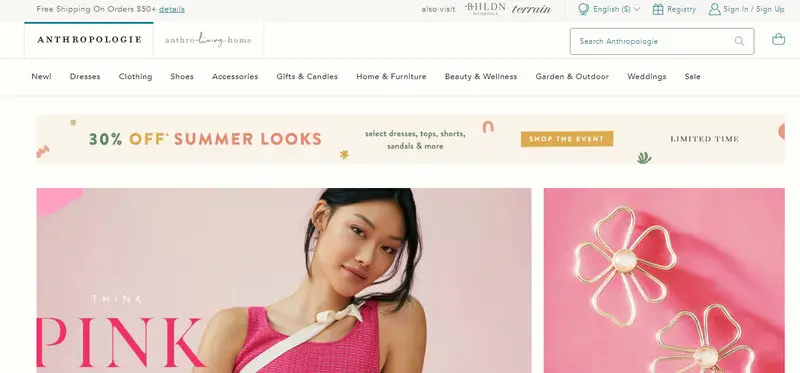 Anthropologie is a popular women's clothing and home décor store that offers a wide selection of casual, dressy, bohemian, and vintage-inspired styles.
While not specifically focused on basics, the brand has a great collection of wardrobe staples like t-shirts, button-downs, denim, dresses, and jumpsuits. The quality and cut of their clothing approaches that of Uniqlo, with very affordable pricing during frequent sales and promotions.
This Uniqlo alternative also provides a fun, curated shopping experience with eclectic decor and displays. The store's versatile and feminine styles appeal to young professionals, creative types, and middle-aged women alike.
Key Perks
Trendy, vintage-inspired women's fashions
Well-made essentials and wardrobe staples
Engaging in-store ambiance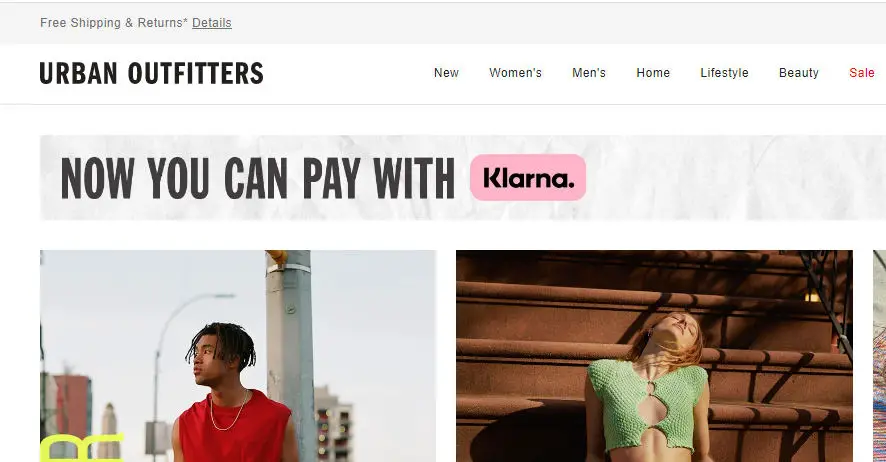 Urban Outfitters is a trendy bohemian-style retailer catering to young adults. Founded in 1970, they stock unique, indie-inspired clothes you won't find at mainstream stores.
It is best known for its laidback, vintage, retro and artsy women's clothing. Flowy dresses, graphic tees, flannels, denim jackets, and maxi skirts dominate their inventory. They also offer a small, but popular men's clothing collection.
In addition, it sells vinyl records, cassette tapes, posters, dorm decor, and other funky accessories to complement the free-spirited vibe of the clothes. Their brick-and-mortar stores feel more like hip vintage shops than a major retailers.
Key Advantages
Casual, contemporary styles
Quality materials and construction
Youthful, laidback aesthetic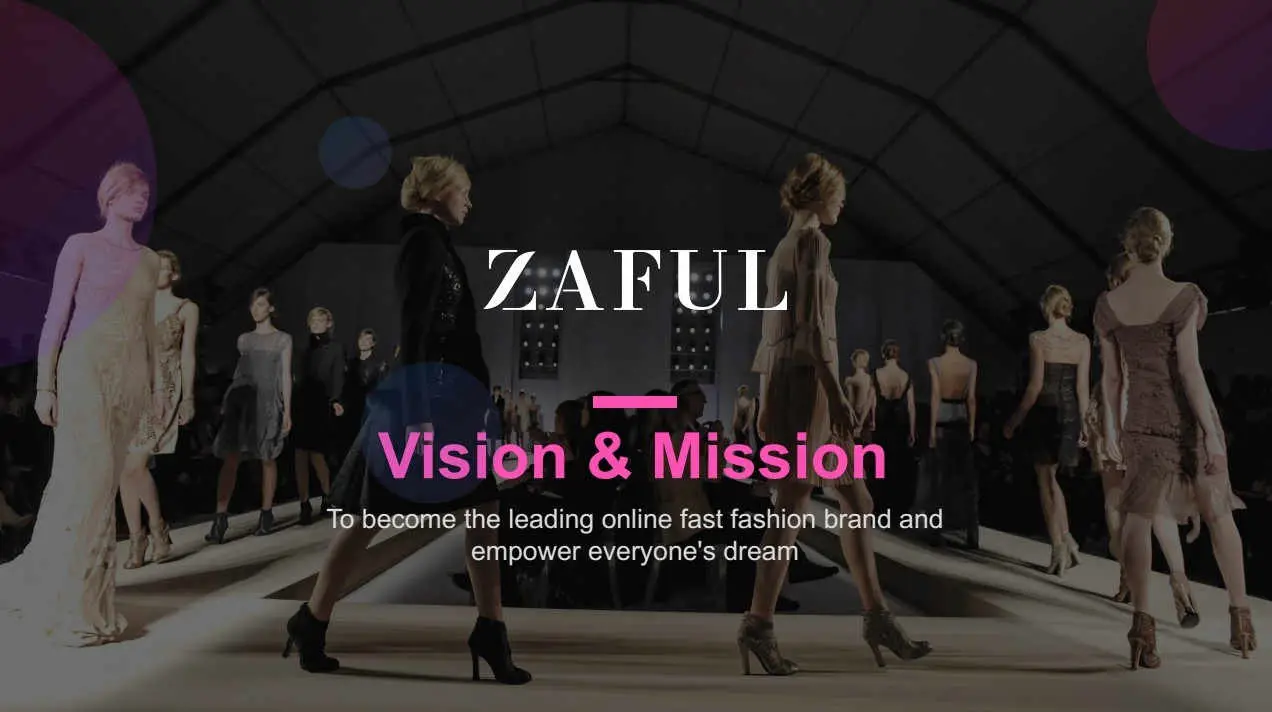 Zaful is one of the most popular fast fashion stores like Uniqlo based in China. They focus heavily on trendy women's clothing and basics at dirt cheap prices.
Their collection includes all the essentials like tees, tanks, sweaters, bottoms, dresses, and swimwear in the latest styles. While the quality doesn't quite compare to Uniqlo, the prices make up for it. Even brand new arrivals are very affordable.
it also offers frequent promotions like discounts and free shipping to make their clothes a steal. For those looking to stock up on closet staples for cheap, this store definitely worth a look.
Key Benefits
Huge selection of super affordable women's basics
New arrivals daily in the latest styles
Free shipping and discounts


Nordstrom Rack is the outlet store of the upscale department store Nordstrom. Here, you can find discounted name brand clothing for men, women and kids.
Their everyday basics section stocks wardrobe essentials like tees, blouses, jeans, khakis and more. The quality of their clothes is very good, made from natural fabrics with excellent construction.
The clothing company also provides steep discounts up to 70% off retail prices. So you can find high-end basics clothing for very affordable Uniqlo-level prices. Their treasure hunt shopping experience is also more exciting than a typical store.
What Makes Them Popular
Discounted designer brands and quality basics
Up to 70% off retail prices
Thrilling, treasure hunt shopping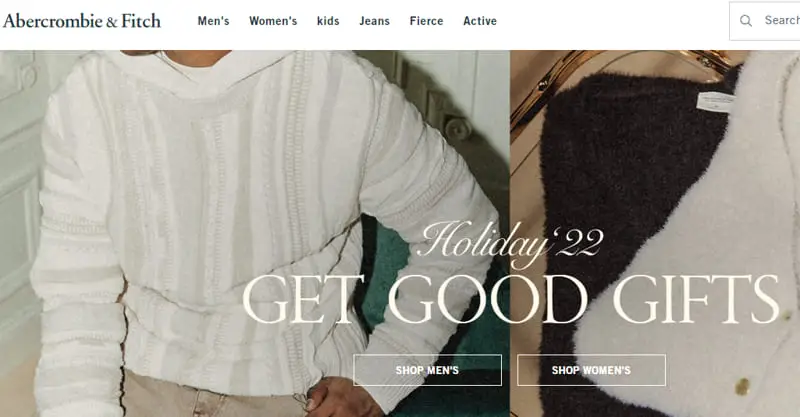 Abercrombie & Fitch is a leading American retailer known for casual clothes, denim, and fragrances. It caters to a youthful All-American vibe with a preppy style.
The clothing company offers trendy yet polished wardrobe staples for teens, college students, and young professionals. Some signature items include jeans, button-down shirts, sweaters, dresses, outerwear, and tees emblazoned with the A&F logo.
The prices are affordable, especially with regular sales and clearance markdowns. The youthful preppy American style is similar to Uniqlo brand in many ways – both are perfect for stocking up on quality basics to mix and match.
Pros
Elevated basics for men and women
Soft, quality materials
Relaxed, casual style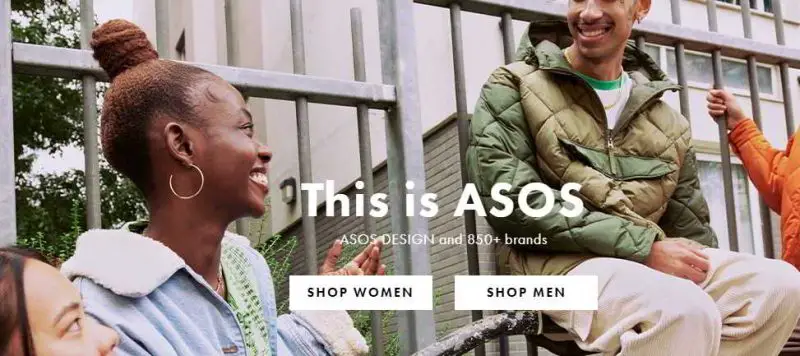 ASOS is one of the most popular online fashion retailers like Uniqlo based in the UK. They offer an enormous selection of men's and women's clothing spanning just about every style.
When it comes to basics, this store stocks all the wardrobe essentials from classic tees, button-downs, jeans, trousers, dresses, jumpsuits, and more. The quality is comparable to stores like Uniqlo but typically more affordable.
Their house brand collections like ASOS Design focus on wearable essentials in soft fabrics and flattering cuts. With new product drops daily and frequent sales, it makes stocking up on closet basics easy on a budget.
Key Perks
Huge range of men's and women's basics
New arrivals daily
Affordable prices and frequent sales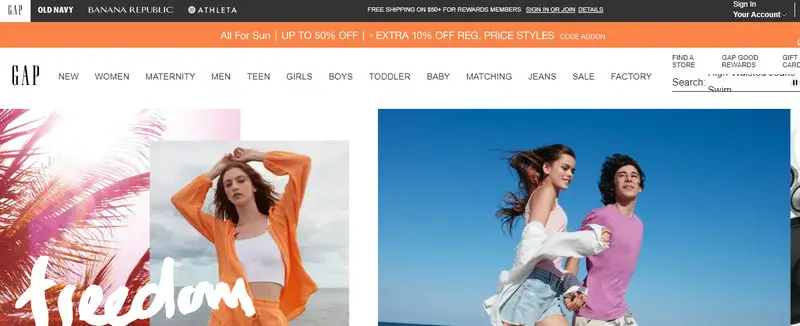 GAP is one of the original purveyors of casual American style clothing. Their collections for men, women, and kids focus heavily on closet fundamentals.
Their assortment includes everything from classic tees, button-downs, sweaters, jeans, khakis, shorts, dresses, and activewear. Clothes are made from natural fabrics using quality construction for durability.
Styling leans classic and preppy with a hint of Americana inspiration. Prices are super affordable, especially with sales happening almost weekly both online and in stores. For a wide range of quality basics, this is a stellar competitor to Uniqlo.
Why People Choose Them
All the basics for the family
Durable fabrics and construction
Iconic American styles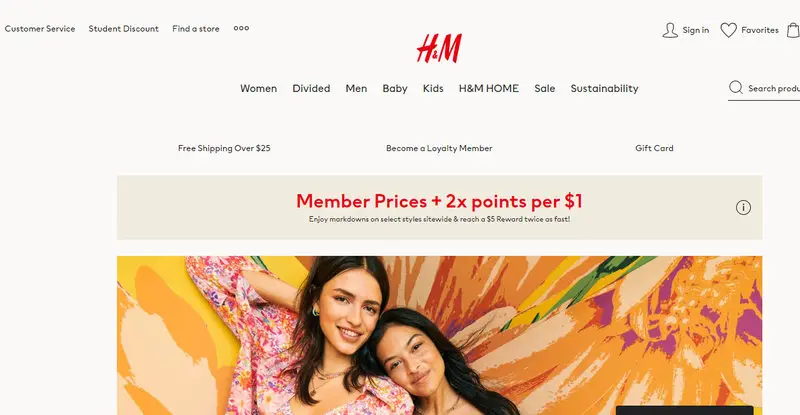 H&M is a fast fashion leader offering trendy and affordable clothing for women, men, teens, and kids. Founded in Sweden in 1947, the store has grown into one of the world's largest apparel retailers with over 5,000 stores globally.
The store focus is on replicating runway and celeb styles at lightning speed. You can shop smart looks inspired by the latest fashion trends at prices consumers can afford. Their inventory changes frequently to stay on top of what's new.
From office attire to casual threads to party outfits, it makes revamping your wardrobe easy no matter your personal style. The combination of speed, trends, and prices is why it is a favorite of budget-savvy fashionistas.
Key Advantages
Wide range of super affordable basics
New pieces arriving frequently
Easy, minimal style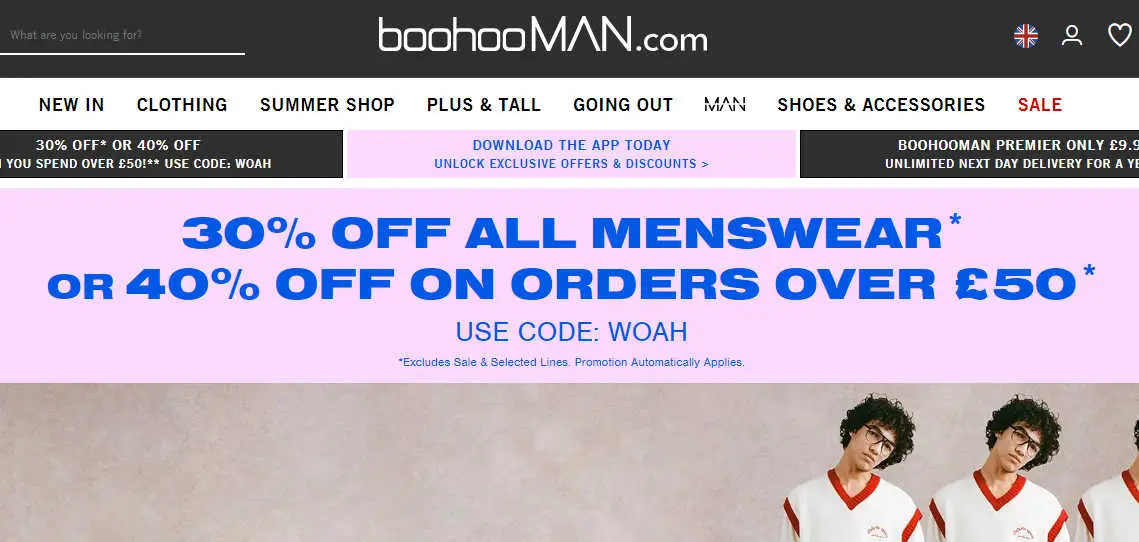 boohooMAN is the men's counterpart to the popular fast fashion website boohoo.com. They specialize in trendy, going-out style clothing for younger guys.
But still it offers an excellent selection of men's basics like tees, polos, shirts, sweatshirts, shorts, trousers, jeans, jerseys and more. The quality is fairly decent though sizing can run small.
Pricing is very affordable, especially with their constant sales and stacked discounts. Guys can find all their essential wardrobe items for prices that rival Uniqlo and other budget retailers.
Why Shop Here
Huge range of men's basics
New items daily in the latest styles
Rock bottom pricing with frequent discounts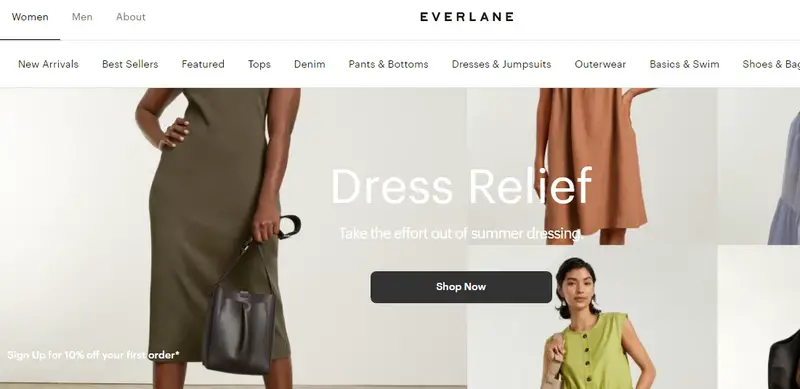 Everlane is a widely popular basics and minimalist clothing brand. They focus on creating affordable, high-quality, ethical and sustainable wardrobe essentials.
Their collections include elevated takes on tees, button-downs, sweaters, denim, chinos, dresses, shoes and more. Garments use fine fabrics and smart, tailored constructions for durability.
Pricing is very reasonable relative to the quality. Their versatile, minimalist styles have wide appeal across genders and age groups. Overall, it's among the great Uniqlo competitors for a one-stop shop for refined, ethical basics on a budget.
Key Perks
Elevated, sustainable basics
Quality materials and construction
Ethical manufacturing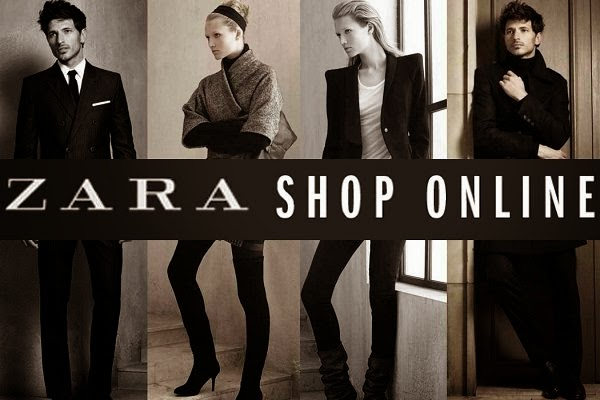 Owned by Inditex, Zara is one of the largest international fast fashion retailers. This Spanish brand is renowned for lightning-fast production to bring catwalk styles to consumers at record speeds.
It releases new collections twice a week featuring the most in-demand looks. The affordable prices make revamping your wardrobe to match current trends attainable rather than aspirational.
Stores are thoughtfully designed in a way that pulls you from one section to the next to spark discoveries. For shoppers who care about on-trend style, Zara is a thrilling mecca filled with possibilities.
Where They Are Popular
Over 7,000 stores in 96 countries
Largest fast fashion retailer in the world
Trend-driven essentials at low prices

Frank And Oak is a popular Canadian online and physical retailer focused on sustainable everyday clothing for men and women.
They offer modern essentials like tees, button-downs, sweaters, jeans, chinos, blazers and more made from eco-friendly materials. Garments use smart tailoring and fabrics for durability and timeless style.
Prices are very reasonable for the quality and sustainability. The versatile basics work for casual, business or going-out looks. If you want elevated, eco-conscious wardrobe staples, this is an excellent brand.
Key Advantages
Sustainable materials and manufacturing
Tailored essentials for men and women
Quality construction and fabrics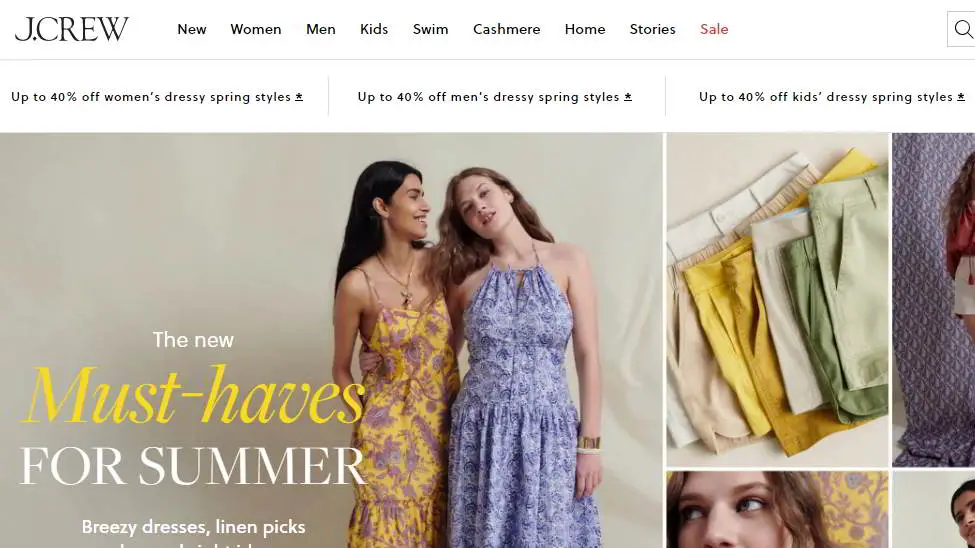 J.Crew is a popular American retailer selling upscale preppy classics and workwear staples for women, men, girls and boys. It has a crisp timeless aesthetic favored by professionals.
Shoppers love them for office-ready attire like blazers, trousers, button-downs, and shift dresses along with casual weekend wear like jeans, tees, and sweaters. The quality and fit exceed typical mall brands at reasonable prices.
It also operates lower-priced subsidiary Madewell for denim and basics as well as higher-end Italian suiting brand Ludlow. This brand diversity united under a preppy tailored aesthetic making it a noteworthy competitor o Uniqlo.
Popular Products
Button-downs and polos
Chinos and denim
Blazers and tees
Conclusion
Uniqlo has undoubtedly become one of the most beloved affordable clothing retailers known for quality wardrobe basics. However, there are many other excellent brands and stores like Uniqlo offering similar style, quality and pricing for essentials.
No matter your personal style or budget, you can find affordable, well-made basics from reputable retailers that match the quality and prices of Uniqlo. So don't hesitate to branch out and explore Uniqlo competitors when stocking your closet with everyday essentials.
FAQs about Uniqlo
What is Uniqlo known for?
Uniqlo is known for offering high-quality, affordable basics and everyday essentials like t-shirts, button-downs, sweaters, jeans, underwear and accessories. Their clothes use smart, minimalist designs in natural fabrics for versatility.
Does Uniqlo offer free shipping?
Yes, Uniqlo offers free standard shipping on all orders over $100. They also occasionally offer free shipping promotions with no minimum purchase.
What are Uniqlo's most popular items?
Some of Uniqlo's most popular products include their Heattech thermal wear, Supima cotton t-shirts, flannel shirts, Ultra Light Down jackets, jeans, leggings, and underwear. Their collaborations with brands like Alexander Wang and JW Anderson also sell out quickly.
What sizes does Uniqlo carry?
Uniqlo carries an inclusive size range from XXS to 4XL for most of its collections. Their kids' sizes range from 3-14 years old. Uniqlo also offers hemming services for pants of all sizes.
Does Uniqlo have sales or deals?
Yes, while everyday pricing at Uniqlo is affordable, they do offer sales and promotions from time to time. Discounts usually range from 10-40% off seasons items or special collaborations. Uniqlo also offers student, military and senior discounts year-round.
Is Uniqlo fast fashion?
While Uniqlo keeps up to date with the latest styles, they are not as fast fashion oriented as retailers like H&M or Zara. Their focus is more on affordable, high-quality everyday basics rather than quickly replicating runway trends.
Is Uniqlo high quality?
Yes, Uniqlo is known globally for offering higher quality fabrics, construction and detailing than typical fast fashion retailers. They use premium natural fabrics and keep up to date on the latest technical textiles.
Is Uniqlo worth the price?
For the quality of materials and construction, Uniqlo provides excellent value at affordable price points. Well-made basics that will last are worth investing in vs cheaper, poor quality fast fashion.
Where are Uniqlo clothes made?
Uniqlo works with manufacturers in countries around the world like China, Vietnam, Indonesia, and Bangladesh. They maintain ethical standards and practices for fair, safe working conditions.