Love Motel Rocks' bold printed dresses and vintage-inspired style? I've tracked down 13 amazing similar stores to satisfy all your quirky fashion needs on Motel Rocks. These competitors brands offer up the kind of edgy, unusual clothing pieces and prints that Motel does so well.
Whether you're searching for rock chic dresses, occasion wear or casual streetwear, you'll discover fun finds with lots of character.
These similar stores all have their own unique flair. Let's explore some great Motel Rocks alternatives for statement dresses, graphic tees, and more!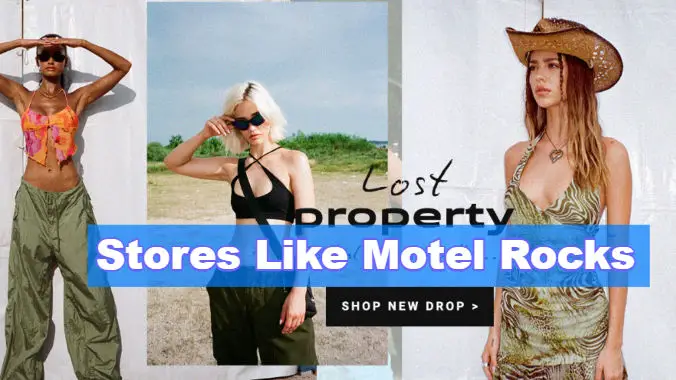 13 Shops & Stores Like Motel Rocks For Vintage & Printed Women's Fashion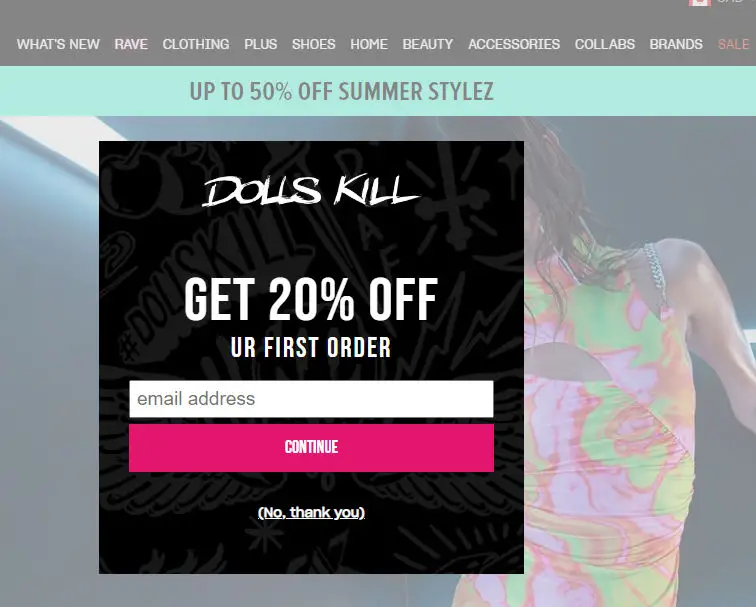 Dolls Kill is an American online retailer selling edgy and trendy clothes and accessories for women. Known for its cool streetwear style meets club kid aesthetic. The store offers a wide selection of clothing, shoes, jewelry, and beauty products.
The brand has a focus on bold prints, bright colors, statement pieces and vintage-inspired items. They're popular for their printed dresses, graphic tees, distressed denim and fishnet tights.
They ships worldwide and frequently runs sales and discounts. The target audience is young alternative fashionistas who love loud, sexy, kitschy style.
Key Benefits:
Huge selection of unique/alternative women's fashion
Affordable pricing, especially during sales
Quick shipping and returns
Caters to bold personal style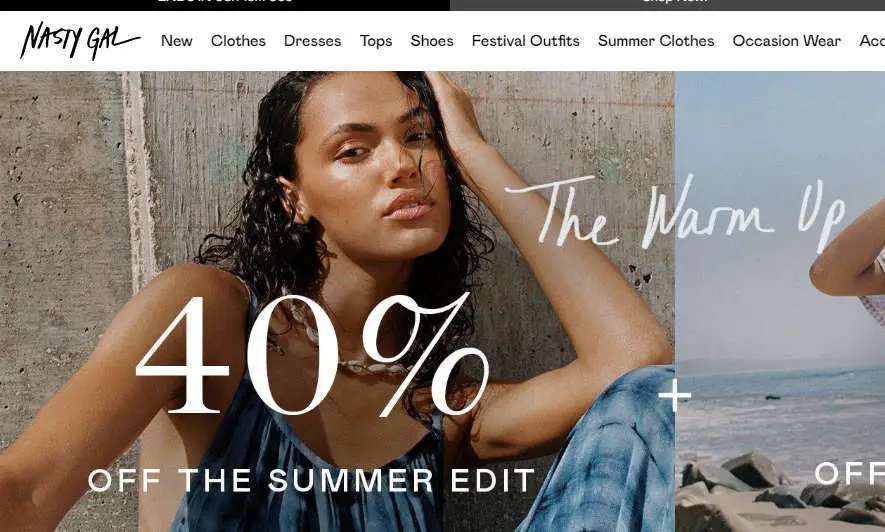 Once a vintage e-tailer, Nasty Gal now features the label's original collections and other brands too. They offer trend-driven women's clothing, shoes and accessories with an edgy spin. Expect to see cool graphics, bold prints, distressed denim, faux leather and more.
It is synonymous with edgy women's fashion featuring unconventional silhouettes, prints and details. Sitewide sales run frequently, up to 60% off everything.
Top categories include dresses, tops, bottoms, shoes, accessories and swim.
Key Perks:
Massive selection of indie/vintage-inspired women's fashion
Helpful fit guides and styling tips online
Free shipping over $100 and easy returns
Big social media presence and influencer collaborations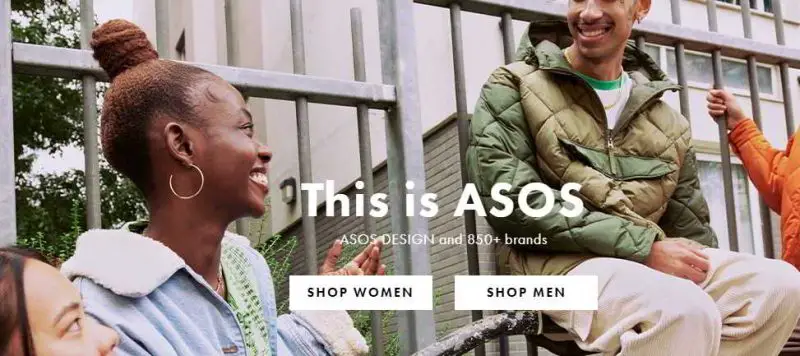 ASOS is a UK-based global online fashion retailer carrying over 850 brands as well as its own clothing and accessory lines. Along with the Motel Rocks aesthetic, this similar store offers a wide range of styles.
The selection includes dresses, swimwear, jeans, shirts, skirts, outerwear, shoes, accessories, and more.
They provides free shipping and returns. Their target demographic is 16-34 year old fashion lovers globally. It is hugely popular thanks to its vast selection and affordable pricing.
Why Shop Here:
Massive selection of clothes and accessories for women
Carries Motel Rocks plus 100s of other brands
Affordable pricing, free shipping, easy returns
Global customer base and huge product range
Intuitive website and app with styling tips

This Australian label embraces carefree femininity with a nomadic spirit. Sabo Skirt is well-known for its printed maxi dresses and skirts with boho touches like pom poms, tassels, and embroidered trims.
The collection also includes tops, jumpsuits, swimwear and accessories. They make breezy, boho-inspired women's fashion perfect for warmer climates. Free standard shipping is offered worldwide.
The website frequently promotes discounts like 20% off or $50 off when you spend $250. The target customer is the urban bohemian woman who embraces feminine details and floral prints.
Key Advantages:
Boho, beach-inspired women's clothing
Flattering feminine cuts and prints
Mid to high price point with frequent sales
International shipping from Australia
Popular for influencer beach vacation style

Killstar is an online boutique that offers alternative gothic fashion and accessories with an occult/witchy vibe. Alongside Motel Rocks, this similar store provides unique statement pieces. They carry dresses, tops, bottoms, outerwear, jewelry, hats, bags, and more.
Prices are budget-friendly. It also provides worldwide shipping from their UK warehouse. The brand has a significant social media following and collaborates with bands like Black Veil Brides.
What Makes Them Popular:
Alternative gothic fashion at affordable prices
Massive selection of occult, punk, goth styles
Worldwide shipping from UK warehouse
Caters to punk, goth, occult, witchcore aesthetics
Strong social media and influencer presence

PrettyLittleThing is a UK-based online women's fashion store. The clothing company makes trendy, affordable clothes for young people.
They offer super stylish going-out fashion and basics for everyday. The style is sexy, glamorous and influenced by celebrities and influencers. There's a huge mix of party dresses, jumpsuits, matching sets, denim, footwear and more.
They releases new arrivals daily and has next day delivery available in the UK. The brand ships to over 180 countries worldwide.
Key Benefits:
Affordable, trendy, going-out style for young women
New arrivals daily based on latest trends
Express worldwide shipping and returns
Huge following among Instagram influencers
Sexy, bodycon styles for nights out

Hot Topic is an American retailer selling pop culture-inspired alternative fashion. The store carries licensed band merch, graphic tees, accessories, shoes and more with a punk, emo, goth and nerd aesthetic.
It is known for its band tees and merchandise spanning rock, metal, pop punk and alternative music. The company also offers tees and accessories featuring TV shows, movies and gaming franchises.
There's a strong focus on printed tees, hoodies, hats and patches. It is highly popular across mall stores in America and Canada. The brand also has an online community called HT World.
Key Perks:
Alternative pop culture style and accessories
Band merch, licensed fan fashion, anime/gaming apparel
Brick and mortar stores across North America
Affordable pricing, especially on sale items
Strong community for those passionate about music, gaming, and pop culture

Monki is a Sweden-based global clothing brand for young progressive women. With a similar aesthetic to Motel, it offers fun, experimental style. Their range includes dresses, jeans, tops, outerwear, swimwear, shoes, accessories, and more. Prices are budget-friendly.
They provides worldwide shipping from their European hubs. Their target demographic is 18-30 year olds who are creative, socially conscious, and want statement pieces.
The brand is also committed to sustainability and engages customers through an inclusive, empowering message.
Why Shop Here:
Affordable, experimental fashion for young progressive women
Oversized, artsy, 90s inspired statement pieces
Sustainable manufacturing and transparent ethics
Worldwide shipping from European hubs
Strong brand message empowering creativity and inclusivity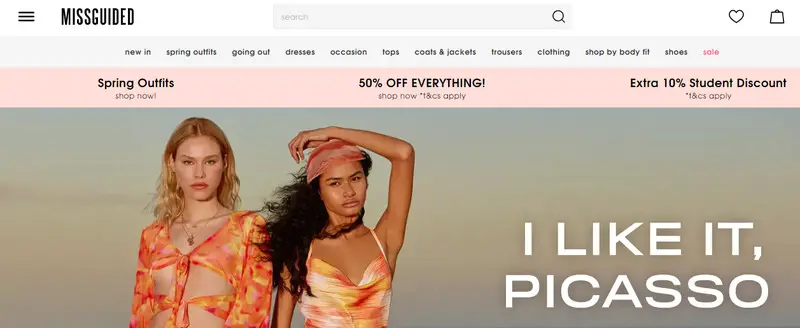 Missguided is a UK-based online fast fashion retailer catering to young, body-confident women. This similar option offers bold, sexy, affordable going-out fashion. Their product range includes dresses, swimwear, tops, bottoms, footwear, accessories, and more.
The company delivers to over 200 countries with express global delivery options.
Bandage mini dresses, lace bodysuits, denim shorts, strappy heels, and coats are some of the most popular items. Reality TV partnerships and deals with influencers helped the brand go viral.
Key Advantages:
Affordable, trendy, sexy fashion for young women
Express ordering and returns, fast shipping
Huge following and partnerships among influencers
Caters to body confidence and curve-hugging style
New trendy arrivals mirroring the fashion scene

Beginning Boutique is an LA-based online women's boutique offering boho-chic style on a budget. They carry tons of flowy dresses, tops, bottoms, bathing suits, accessories, and loungewear. The aesthetic is similar to Motel Rocks – feminine cuts, prints, lace, and details.
The range includes dresses, tops, playsuits, jumpsuits, skirts and accessories. There are lots of delicate lace trims, ruffles and pin tuck details.
Their most popular items are floral maxi dresses, off-shoulder tops and lace rompers. It has attracted over 300k Instagram followers and is stocked at boutiques globally.
Why Shop Here:
Boho feminine style at affordable prices
Wide range of dresses, swimwear, accessories
Worldwide shipping and easy returns
Popular among influencers and consumers for beach style
Flowy cuts and prints perfect for tropical vacations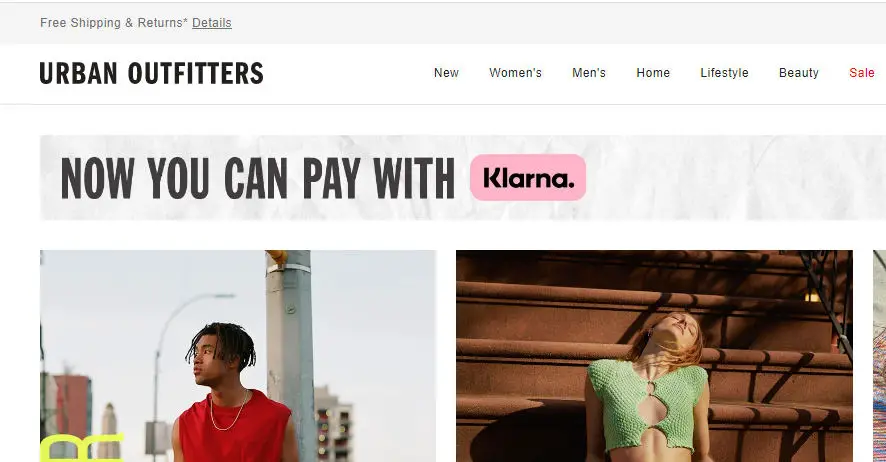 Urban Outfitters is an American multinational retailer selling bohemian and indie-inspired fashion. The brand caters to young adults with its cool mix of apparel, footwear, accessories, beauty, and homewares.
It stocks its own label alongside brands like Champion, Levi's and Dr Martens. The style could be described as hipster and retro. There's a strong emphasis on printed tees, graphic sweatshirts, mom jeans, mini skirts and shifts dresses.
The prints feature leopard, tie-dye, striped and floral patterns. The store ships worldwide and offers free delivery over certain order values.
Key Perks:
Massive selection of indie, boho-chic women's fashion
Brick and mortar stores across North America
Mid-range price point with frequent sales
Free shipping over $50 and free returns
cult following for its cool, music-inspired style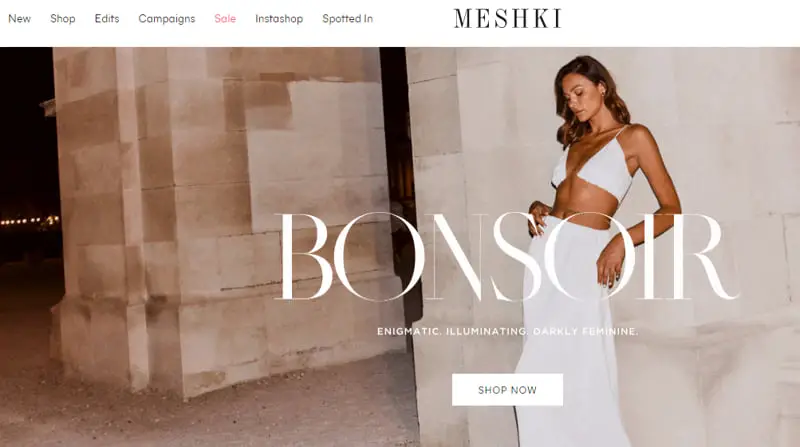 Meshki is an Australian online boutique offering affordable, trendy going-out fashion for women. With a similar vibe to Motel Rocks, it provides sexy, figure-hugging clubwear and accessories. They carry dresses, tops, bottoms, outerwear, and loungewear.
The label targets confident, fashion-forward women in their 20s and 30s who love sleek night-out style.
Key Benefits:
Affordable, trendy going-out fashion from Australia
Figure-flattering cuts and fabrics
Worldwide shipping directly from Aussie warehouse
Popular for influencer nightlife and clubwear style
Lots of satin, mesh, and going-out dresses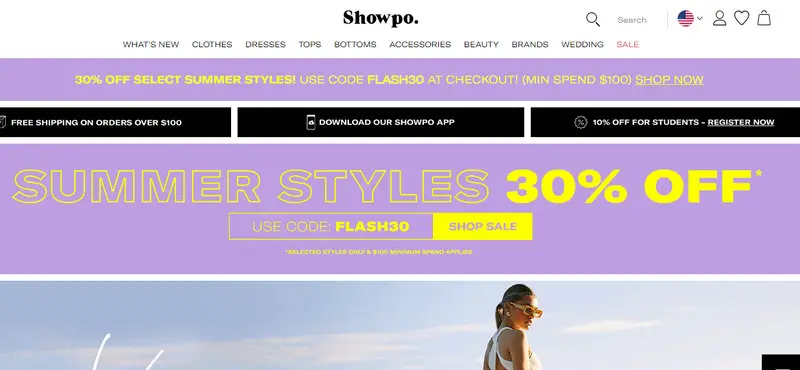 Showpo is an Australian online women's fashion brand offering sexy, trendy styles for going out. With new arrivals daily, it delivers looks similar to Motel Rocks, because of their think cut-out dresses, strappy tops, faux leather skirts, and bright colors.
Dresses with ruched shoulders, lace bodysuits, satin dusters, and heels that are barely there are some of the best-selling items. It also utilizes influencer marketing to connect with young fashionistas.
Key Perks:
Trendy, going-out clubwear shipped fast from Australia
New looks and styles added daily
Affordable pricing, especially during sales
Popular among influencers and for nightlife style
Lots of satin, cut-outs, minis perfect for weekends
Conclusion
Motel Rocks has captured the hearts of edgy fashionistas worldwide thanks to their bold styles at accessible price points. For women seeking out similar alternative brands and boutiques, this list provides 13 excellent shops similar to Motel Rocks to explore.
The key is finding brands that make your unique look accessible and affordable. These stores like Motel Rocks give you the creative freedom to play with fashion and express yourself just like Motel encourages their fans to do. So embrace your inner rockstar and get exploring to find your new go-to shop.
FAQs About Motel Rocks
Where is Motel Rocks located?
Motel Rocks started out in a warehouse in Birmingham, UK. Today their headquarters and design studio are still based in Birmingham.
What makes Motel Rocks unique?
Motel Rocks stands out for their bold prints, vintage inspiration, feminine silhouettes, and edgy punk details. Their clothes help wearers express their fun and rebellious side.
What is Motel Rocks known for?
Motel Rocks is best known for their dresses, especially bodycon dresses, mini dresses, and midi dresses with bold patterns and colors. Their signature style combines vintage, boho, and punk rock aesthetics.
Who wears Motel Rocks?
The Motel Rocks girl is creative, confident, rebellious, and loves music. Their target demographic is 16-30 year olds, predominantly in the UK, US, and Australia.
Where do they ship to?
Motel Rocks ships worldwide to over 70 countries. Shipping is free worldwide for orders over £50. They have fast shipping from their UK warehouse.
Do Motel Rocks run sales?
Yes, Motel Rocks runs sales on their website year-round. They frequently offer 20-30% off sitewide and bigger seasonal sales like Black Friday and holiday sales up to 70% off.
Are Motel Rocks clothes true to size?
Motel Rocks provides size guides on each product page. Their clothes tend to run true to size, though customers say some items may run slightly small. Check each item's measurements.
What is Motel Rocks' return policy?
Motel Rocks accepts returns of unworn items within 14 days of delivery. You can get a refund or exchange by contacting their customer service team.
Where are Motel Rocks products manufactured?
Motel Rocks works with manufacturers in Turkey, Morocco, India, China, and Lithuania to produce their apparel and accessories.