Gap has been a go-to destination for casual clothing, denim, accessories and more for decades. With staple pieces that have stood the test of time and cute seasonal collections, it's no wonder why Gap remains popular today.
However, Gap faces stiff competition from other retailers producing similar casual, comfortable styles. I've put together a list of 14 of the best clothing stores like Gap that offer comparable options across categories like women's, men's, maternity, baby and kids.
Whether you're looking for comparable denim, sweaters, dresses, graphic tees or activewear, these top Gap competitor brands have you covered. Keep reading to find new stores where you can shop Gap-esque pieces.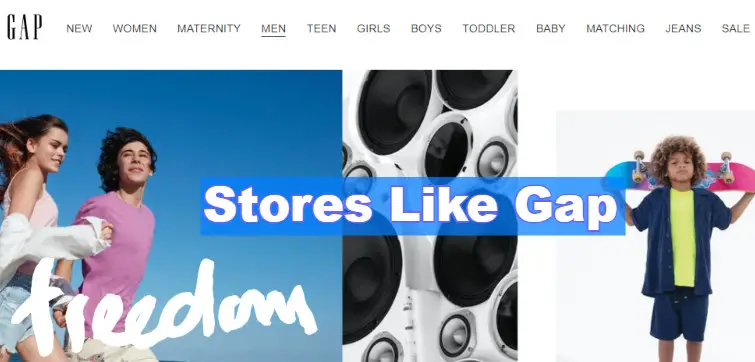 14 Best Shops Similar To Gap To Shop for Casual Women's, Men's, Maternity, Baby & Kids
If you love Gap's aesthetic and selection but want to explore some alternatives, below are the best clothing stores & brands like Gap worth checking out: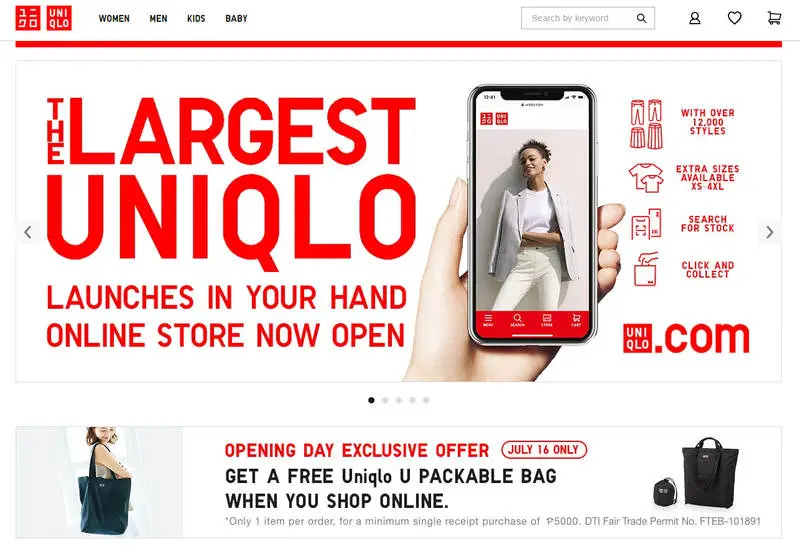 Uniqlo is a Japanese fashion brand that has made waves in the United States for its high-quality basics at wallet-friendly prices.
Shoppers can find casual wardrobe staples for men, women, kids, and babies. Categories include t-shirts, jeans, sweaters, blazers, dresses, outerwear, and more.
This clothing company like Gap focuses on simple, timeless designs often made from innovative technical fabrics. Much of the clothing features a minimalist aesthetic reminiscent of Gap.
Prices are affordable, especially for the level of quality. Shoppers can expect to pay Gap-like prices for Uniqlo apparel and accessories.
Key Benefits
Affordable prices on quality basics
Minimalist, modern style
Innovative fabrics and materials
Stores worldwide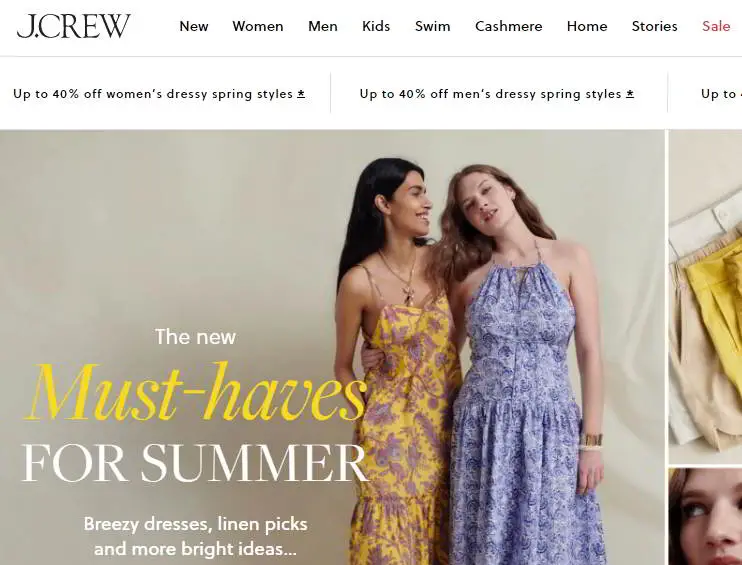 J.Crew is a popular preppy-style clothing brand similar to Gap carrying casual essentials for men, women, children and babies.
The style sits in a similar wheelhouse as Gap with a focus on classic American cool. Shoppers can browse categories like t-shirts, button-downs, jeans, dresses, suits, outerwear and more.
It also sells shoes, bags, jewelry and other accessories to complete your look. The aesthetic is classic and casual but pulled together.
Their price are generally affordable, especially during frequent sales and promos. They offers a comparable selection and style to Gap at similar price points.
Key Perks
Classic preppy aesthetic
Frequent sales and promos
Men's, women's, kids and baby
Accessories available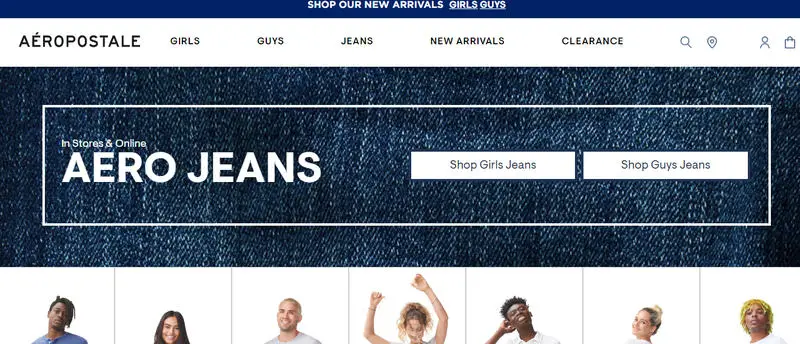 Focused on casual fashion for teens and young adults, Aeropostale overlaps with Gap in the jeans, graphic tees, hoodies and activewear space. The energetic brand transforms mall staples into trendy go-tos.
Their shoppers can browse categories like guys, girls, plus, bottoms, tops and more. Core products include t-shirts, joggers, leggings, shorts, hoodies and jackets featuring the recognizable logo. There's also a wide selection of affordable, stylish denim.
This youth-oriented brand frequently runs promotions both online and in stores. Fast fashion collections shift with current trends and pop culture. While Gap appeals more to older crowds, this brand attracts a similar young demographic.
Why Shop Here
Trendy casuals for teens/young adults
Budget prices under $50
Graphic tees, hoodies, jeans, dresses
Accessories available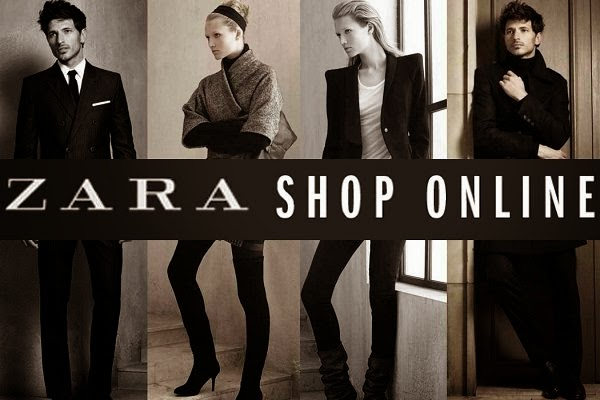 Spanish fast fashion giant Zara takes a high-low approach to accessible luxury styles. Although pricier than Gap store, but this alternative excels at translating catwalk trends into wearable yet affordable designs.
They churns out collections inspired by runway and street style. Shoppers can browse trendy categories like denim, knitwear, shirts, t-shirts, shoes, accessories and more. Clean silhouettes, minimalist staples and bold seasonal pieces fill the shelves and website.
Drops arrive in stores bi-weekly. Consumers love this brand similar to Gap for on-trend fast fashion that won't break the bank. Regular sales and a slick e-commerce site make its global footprint easy to shop. The company shines for of-the-moment fashion, whereas Gap nails retro-inspired classics.
What Makes Them Popular
Fast-fashion cycle with new styles constantly
Trendy casual clothing
Affordable prices
International brand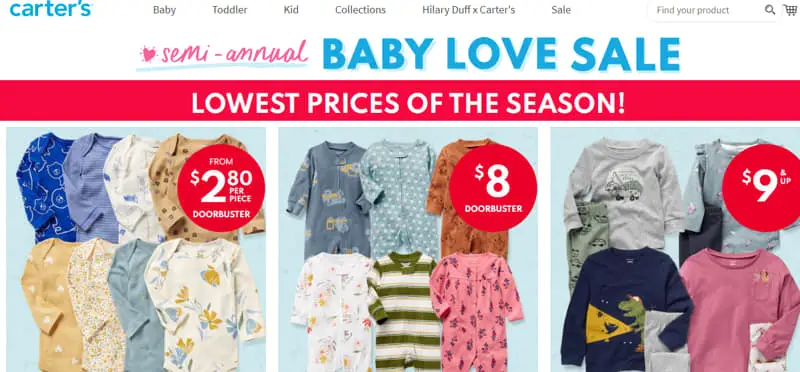 Specializing in apparel for babies and young children, Carter's has established itself as a leader in the kids and baby space. The brand carries clothing, shoes, accessories, gear and more for newborns up to size 10.
At this store, their shoppers can count on cute, comfortable staples for little ones. Expect to find pieces like bodysuits, rompers, graphic tees, jeans, sweaters, pajamas, outerwear and accessories. The focus is on fun, playful everyday apparel complete with charming accents.
As a kidswear giant, the company designs clothing that's affordable, durable and easy to mix and match. Online ordering, frequent sales and OshKosh B'gosh sister brand perks make them a parent favorite. It's a key competitor for Gap's baby and kids selection.
Key Advantages
Cute clothes for babies & kids
Affordable prices, often under $30
Essentials like bodysuits, zippers, shoes
Classic American style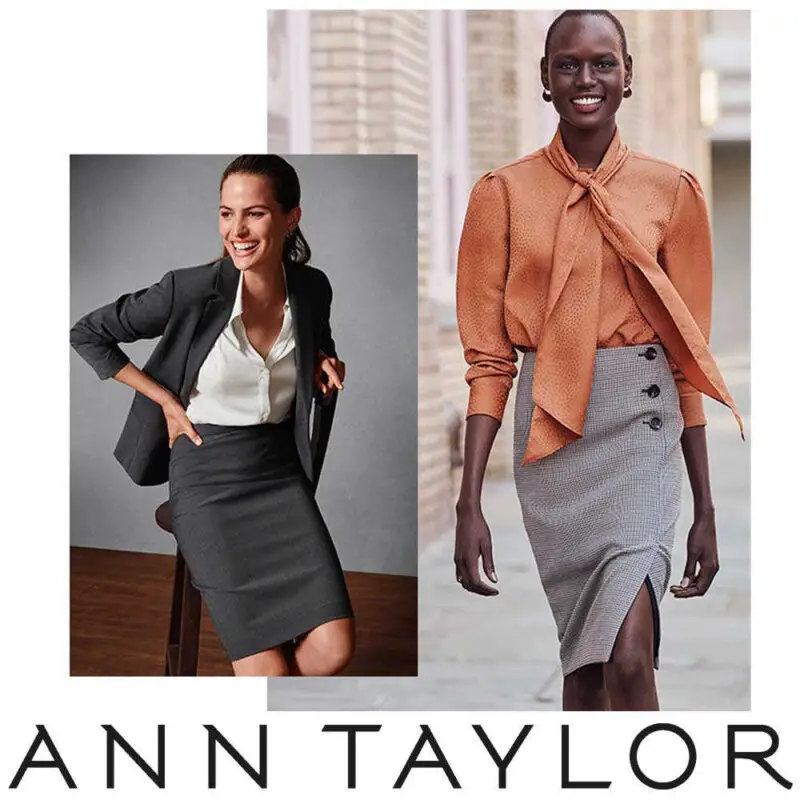 Ann Taylor is a women's clothing brand carrying workwear, dresses, denim, shoes, accessories and more. The aesthetic balances classic and contemporary for stylish office or weekend looks.
The brand offers sophisticated casual pieces similar to Gap's work-to-weekend staples. Dresses, pants, sweaters and more allow women to look put-together effortlessly.
Prices sit in the moderate bracket, providing an elevated look for Gap loyalists. Their clothes offer polished versatility at attainable prices for women.
What Makes Them Popular
Workwear, dresses, denim, and more
Sophisticated casual aesthetic
Attainable price points
Office to weekend versatility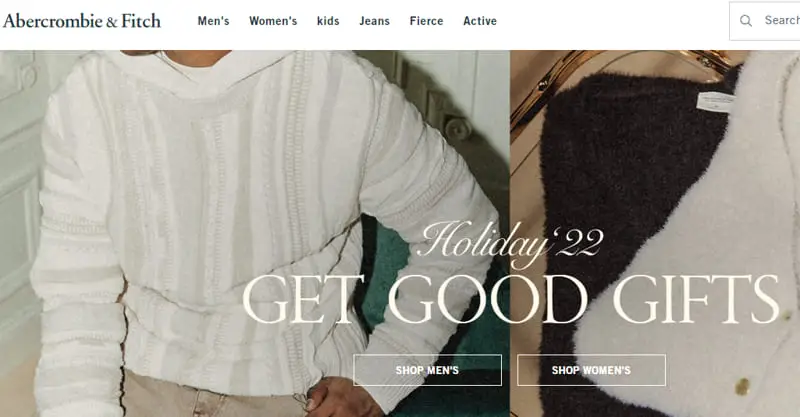 Lively brand Abercrombie & Fitch targets youth and young adults with casual preppy-leaning fashion. Shoppers can browse trendy apparel like jeans, joggers, sweaters, dresses, outerwear, and more.
This store categories are divided into women's, men's, kids and baby. The clothing company nails laidback Americana-inspired pieces accented with varsity and retro details. Expect to see lots of denim, knits, button-downs, tees, hoodies and accessories.
While prices are on par with mall brands, sales bring costs down. Their clothes fit right in with modern casual wear, that reason should make you consider them as one of your stores like Gap. Its styles overlap with Gap for heritage-inspired classics reimagined for today.
Key Perks
Iconic casual preppy style
Affordable prices, especially on sale
Jeans, tees, shirts, dresses, swim
Collegiate, Americana vibe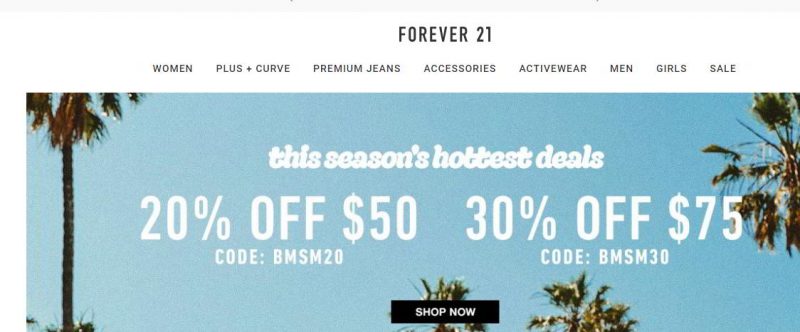 Forever 21 is a fast fashion retailer selling trendy, affordable clothes for men, women and girls. The product mix ranges from everyday basics to clothes inspired by current fads.
Shoppers can browse categories like graphic tees, jeans, leggings, sweaters, dresses and activewear. This clothing company provides a similar casual selection as Gap with constantly refreshed styles.
Most items cost under $50, making it a budget-friendly option for fast fashion. They also offers quickly changing trends at prices comparable to Gap.
What Makes Them Popular
Fast-fashion cycle
Trendy and basic styles
Most items under $50
Girls, women's, men's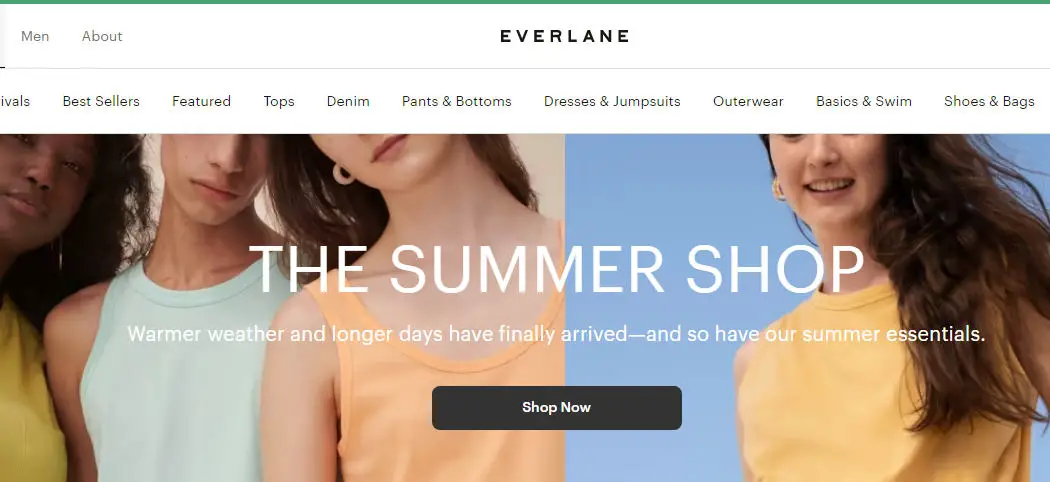 Everlane focuses on quality wardrobe staples made ethically without traditional markups. This store similar to Gap sells casual basics for men and women like tees, sweaters, jeans, dresses, and outerwear.
The minimalist aesthetic has a modern, polished look reminiscent of Gap's clean designs. Prices stay under $100 for most products thanks to direct-to-consumer practices.
They provide elevated essentials at an affordable price point for shoppers seeking an ethical upgrade from Gap.
Key Benefits
Modern, minimalist basics
Ethically made clothes
Men's and women's categories
Wallet-friendly prices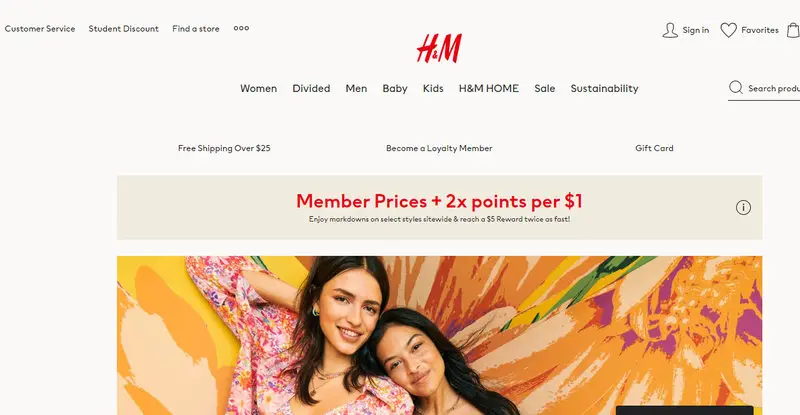 H&M is an international fast-fashion giant offering trendy and affordable clothing for men, women, teens and kids. New arrivals come in nearly every day.
Shoppers can browse everyday staples along with trendier statement pieces. Their categories include denim, graphics tees, blazers, dresses, accessories, and more with a casual mix similar to Gap.
As a fast fashion leader, their prices stay low and accessible. Shoppers can refresh their wardrobe for less at this high-volume chain.
Key Benefits
Fast-fashion new arrivals
Affordable price points
Men's, women's, kids, baby
Casual mix of basics and trends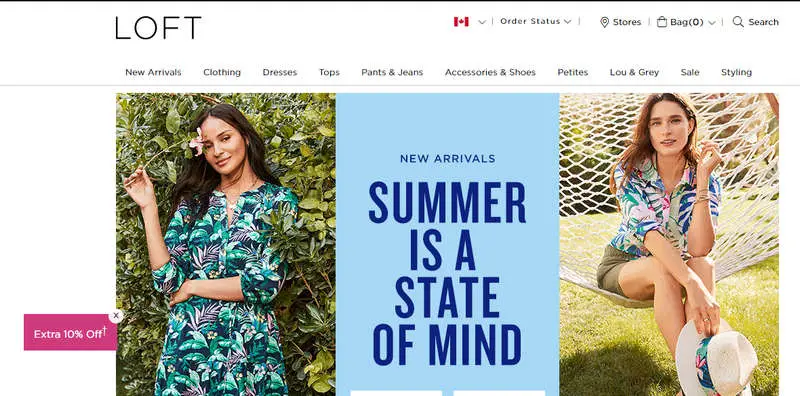 As stores like Gap, Loft sells stylish workwear, casual essentials and dresses aimed at 20 and 30-something women. The clothing company section includes pants, loungewear, blouses, sweaters, denim, and petite sizes.
The modern-meets-classic aesthetic sits alongside Gap's versatile styles for women. It also offers tall and plus sections for better fit. Prices are attainable for the style.
The store also provides a trend-informed option for Gap shoppers seeking workwear and weekend looks in one place. The brand nails polished casual dressings at reasonable prices.
What Makes Them Popular
Workwear, casuals, dresses for 20s-30s
Modern and classic styles
Petite, tall, plus sections
Reasonable price points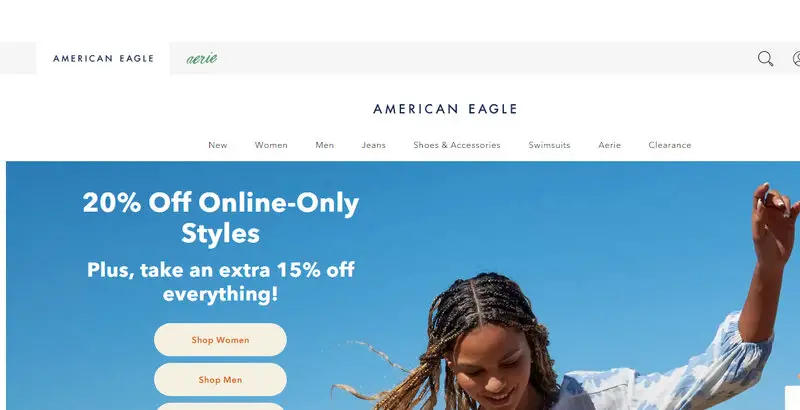 American Eagle Outfitters sells casual, comfortable clothes for men and women inclusive of all sizes just as stores like Gap. Shoppers can browse categories like jeans, tops, swimsuits, activewear, intimates, and more.
The classic preppy styles align with Gap's casual Americana aesthetic translated for Gen Z. Prices cater to young budgets without sacrificing style.
Beyond clothes, it also sells accessories, personal care, and dorm essentials. The brand offers a similar collegiate vibe to Gap for less.
Key Advantages
Inclusive sizing
Gen Z casual classics
Affordable prices
Apparel, intimates, dorm gear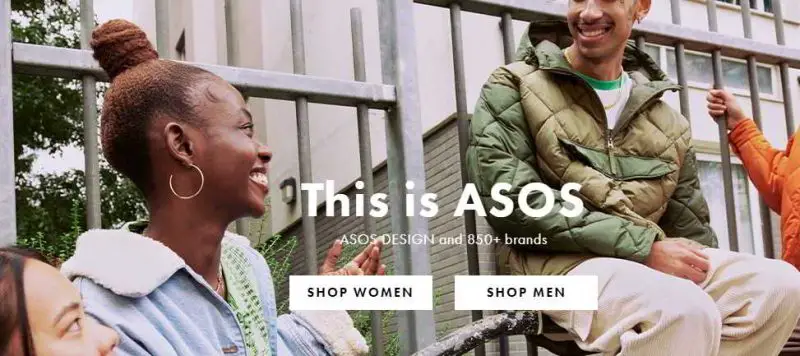 Online fast fashion mecca ASOS showcases over 850 brands alongside its trend-driven in-house labels. Along with up-to-the-minute looks, this similar brand provides classics comparable to Gap.
On their website, shoppers can browse categories like dresses, tops, bottoms, shoes, accessories, face + body, activewear, and more. Inclusive sizing accommodates standard, short, tall, and plus-size builds. Sales run constantly.
Although higher quality than Gap, they also competes on price and accessibility. Its mix of designer and contemporary labels offers inspiration and versatility. For on-trend fashion, this store leads online.
Key Benefits
Own and indie brands
Fast fashion with new drops daily
Casual alongside statement styles
Competitive pricing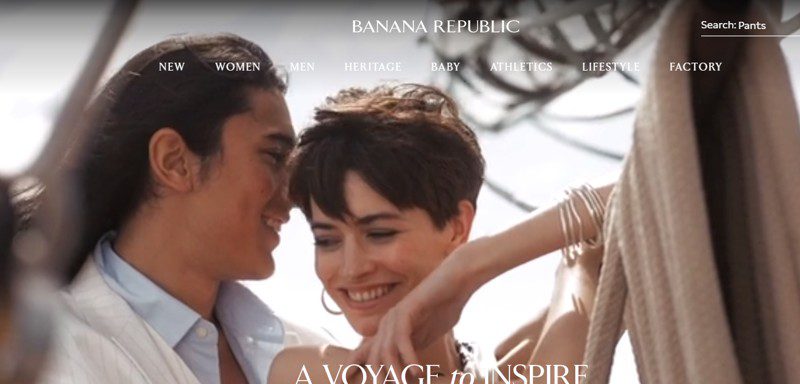 Refined essentials brand Banana Republic delivers modern workwear and casual staples. As Gap's higher-end sister company, Banana Republic mirrors its versatile styling at a more elevated level.
The retailer carries apparel, shoes, accessories and more across categories like workwear, casual, suiting, weddings and travel. Pieces feature luxe materials and thoughtful detailing suited for the office and beyond.
They frequently hosts sales to maintain an attainable price point on their website. While more expensive than Gap, it competes for quality, style and brand recognition. For a polished upgrade, this similar site fills the niche.
What Makes Them Popular
Elevated materials and details
Workwear, Luxe lounge, and more
Sister brand of Gap
Sophisticated casual vibe
Conclusion
Gap built an iconic brand around casual American wardrobe staples at affordable prices. Luckily, plenty of other clothing stores like Gap offer similar perks across categories like women's, men's, kids, and maternity.
Whether you love fast fashion, ethically-made essentials, cool teen styles, or posh classics, there's a store to match your tastes beyond Gap. Most keep prices budget-friendly so you can refresh your closet without breaking the bank.
Next time the urge strikes for a Gap run, consider giving one of these Gap competitors a try instead. You may just find a new go-to brand for your wardrobe.
FAQs
Is Gap going out of business?
No, Gap is not going out of business. While some locations have closed down, Gap still operates hundreds of stores globally. The brand also generates significant revenue from online sales. However, Gap has faced declining sales and profits in recent years.
Where does Gap manufacture their clothes?
Gap sources its clothing from manufacturing facilities and vendors around the world. Major manufacturing countries include China, India, Bangladesh, Vietnam, Indonesia, and countries in Central America, South America, and Africa.
Does Gap run small or large?
Gap sizes tend to run slightly large/oversized. Many shoppers recommend sizing down for the best fit in Gap apparel. However, sizing can vary by garment type and style. Checking the size chart and reviews can help determine whether to size up or down.
What is Gap's return policy?
Gap offers free returns within 90 days on all purchases. Customers can return items to any Gap store or by mail with a prepaid return label. Refunds are issued in the original form of payment once the return is received. Gap also offers free exchanges in store.
What age group shops at Gap?
Gap is popular among a wide age range, but its target demographic is mainly 25-40 years old. The brand caters especially to young professionals, new parents, older teens transitioning to adult style, and women in their late 20s to 30s.
Does Gap offer student discounts?
Yes, Gap provides 10% off for students with a valid school ID. The student discount can be used for purchases at Gap, Gap Outlet, Banana Republic and Old Navy stores, along with online at Gap's family of brands. Some other exclusions apply.
Are Gap and Old Navy owned by the same company?
Yes, Gap Inc. owns both the Gap and Old Navy brands. Other brands owned by Gap Inc. include Banana Republic, Athleta, Intermix, Janie and Jack, and Hill City. However each brand functions independently.
Is Gap Better than Old Navy?
Gap and Old Navy both offer casual everyday apparel at affordable prices. The key differences are Gap skews slightly older and more professional, while Old Navy is more family and budget-focused. Gap also uses better quality materials, while Old Navy emphasizes value. Shoppers can choose between the two based on aesthetic and price preferences.
Does Gap have sales often
Yes, Gap runs major sales up to 50-75% off regularly online and in stores. Gap Inc. brands like Old Navy and Banana Republic also frequently host sitewide and storewide sales.
What age group shops at Gap most?
Gap targets a wide demographic, but its core customers are women ages 25-40 shopping for themselves and their families. The brand also appeals to older adults looking for casual retiring wardrobes.
Is Gap considered fast fashion?
No, Gap clothing is not considered fast fashion. Gap produces seasonal collections on a longer timeline rather than quickly replicating runway trends like fast fashion brands.
What makes Gap unique?
Gap stands out for its iconic heritage as a denim and khakis brand. Signature Gap styles like hoodies, tees, button-downs maintain decade-spanning popularity through reimagining classics.