As someone who loves Banana Republic's timeless, sophisticated style, I'm always on the hunt for affordable stores. Their tailored blazers, polished button-downs, and versatile workwear staples fit my aesthetic perfectly. However, those Banana Republic price tags don't always fit my budget.
Through research and shopping around, I've found quite a few Banana Republic competitors. All these similar brands offer chic, elevated basics comparable to BR without their luxury markups.
In this post, I'll share my top 16 alternatives for scoring quality clothing reminiscent of Banana Republic at cheaper prices we can actually afford.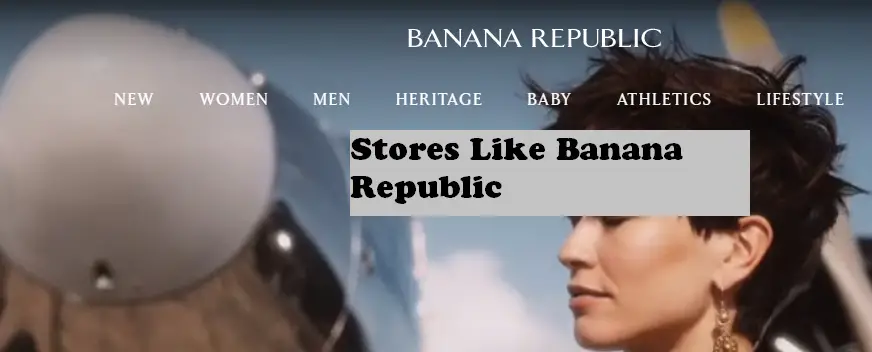 16 Affordable Banana Republic Alternatives Stores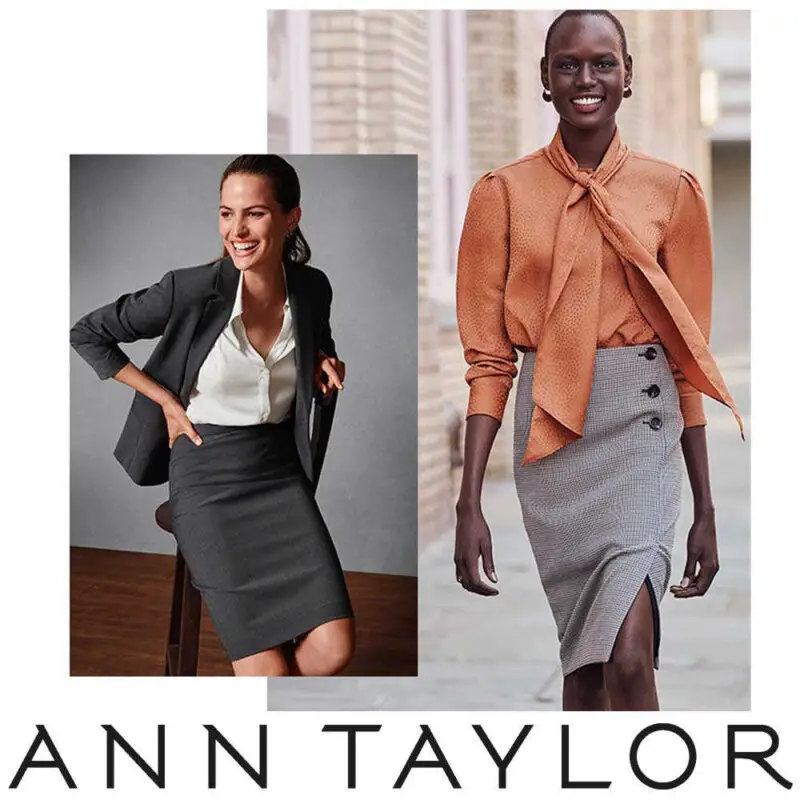 Ann Taylor provides cute, sophisticated options for the modern professional woman. The brand is known for its versatile work-appropriate dresses, pencil skirts, blouses, trousers, and accessories. Prices are affordable compared to Banana Republic, especially with their frequent sales and discount offers.
Thier clothes feature feminine silhouettes, flattering cuts, and chic patterns for the office or a night out. The brand also has petites and tall size clothing, along with extended sizes, for a more inclusive range. Classics like sheath dresses, cardigans, trousers, and blazers make updating your work wardrobe easy.
Key Benefits:
Affordable pricing with regular sales
Flattering, feminine styles perfect for work
Extended sizes available
Lots of classy essentials and versatile pieces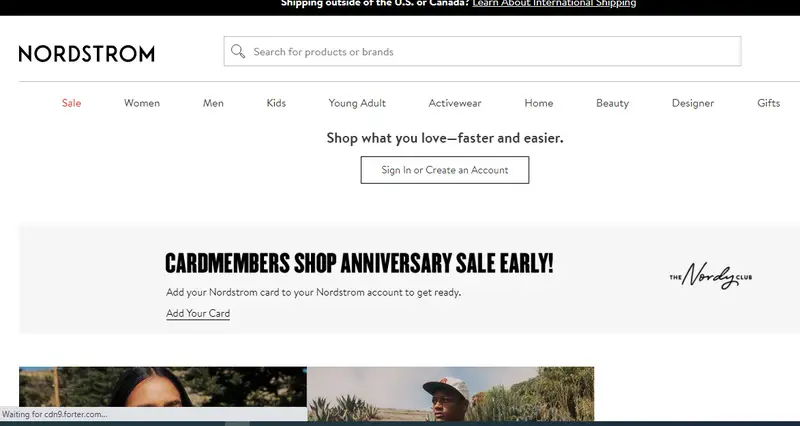 As a department store carrying many brands, Nordstrom offers a vast selection of clothing at every price point. But it has plenty of options replicating the Banana Republic look for less. Nordstrom-brand button-downs, blazers, slacks, and accessories have great quality with lower prices. The store also carries brands like Halogen, BP., and Caslon with similar styles.
It frequently has clearance sales both online and in-store. Signing up for its credit card also unlocks exclusive discounts and perks. Across brands, it nails polished yet approachable workwear along with wardrobe staples.
Key Benefits:
In-house brands copy the BR aesthetic for less
Huge selection across styles and prices
Clearance and sales offer deals
High-quality clothing and customer service

It is a mall staple known for affordable, trendy clothing for men and women. Its extensive sales and discount offers make the prices even more budget-friendly. This store nails modern, youthful workwear with lots of versatile essentials.
For women, expect stylish trousers, blazers, blouses, dresses and more. The men's section has dress shirts, suits, chinos and other professional staples. It also excels at denim, knits, jackets and going-out looks. The brand cultivates a fun, sexy vibe while still maintaining classy work options.
Key Benefits:
Very affordable, especially with sales
Massive selection of clothing and sizes
Nails polished yet playful workwear
Trendy essentials and going-out options


This British brand is the most affordable version of Banana Republic for men's clothing. Topman takes classic professional pieces like button-downs, trousers, and blazers and adds a distinctly modern, stylish edge. The vibe skews younger and more fashion-forward.
Everything from suits and shirts to jeans, hoodies, jackets, and accessories are priced low. And discounts are frequent, both online and in-store. It makes it easy for men to look good on a budget. Expect lots of versatile, quality wardrobe basics along with trendy statement pieces.
Key Benefits:
Very low pricing, especially with sales
Massive selection across styles
Modern twist on classic men's styles
Trendy pieces along with wardrobe staples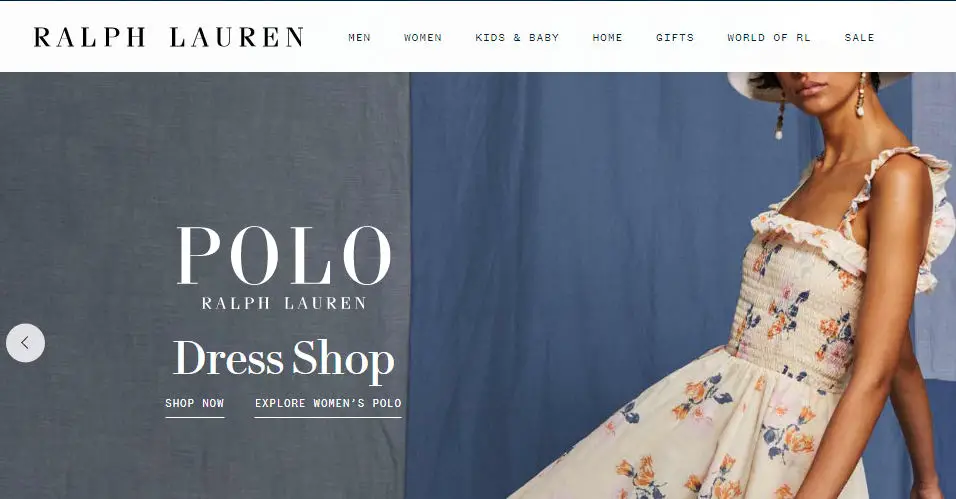 With its preppy aesthetic and emphasis on high-quality materials, Ralph Lauren overlaps a lot with Banana Republic's vibe. This iconic American similar brand offers professional clothing along with more casual wears like polos, sweaters, and jeans.
They are pricier than fast fashion but more affordable than Banana Republic and its similar brand for comparable items.
Their selection of business casual button-downs, polos, chinos, blazers, dresses, and accessories makes it a great choice for anyone seeking that classically stylish workwear. The brand excels at wardrobe basics along with signature polo shirts.
Key Benefits:
Similar classic, preppy style as Banana Republic
Higher quality materials and construction
More frequent discounts and sales
Wide range of professional clothing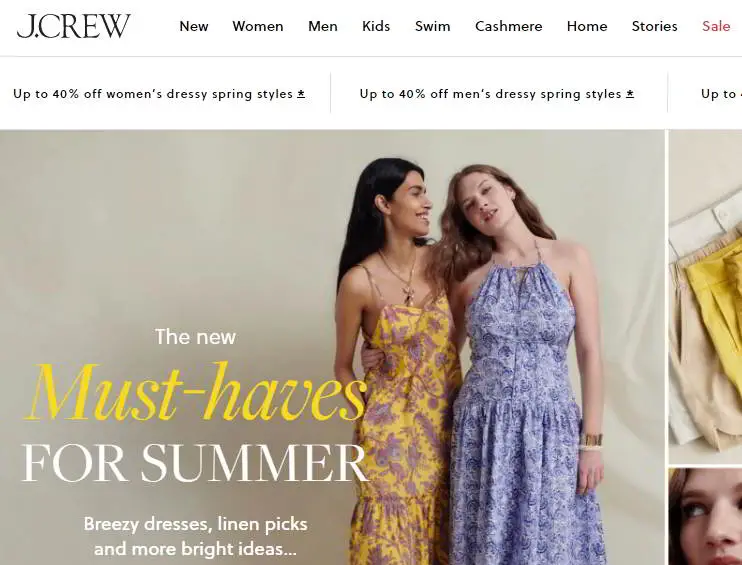 J.Crew has always overlapped with Banana Republic – both are known for classic, preppy American style. But their prices are generally more affordable, especially factoring in the brand's frequent discounts. Both the men's and women's selections hit the sweet spot between timeless and trendy.
Expect lots of well-tailored essentials like button-downs, trousers, suits, sweaters, dresses, and more. It also offers trendy seasonal collections that emulate higher-end designer looks. The brand excels at upscale basics for work along with casual weekend wear.
Key Benefits:
Slightly lower prices than Banana Republic
Classic, versatile clothing for work and weekends
Lots of sales and discount offers
High-quality materials and construction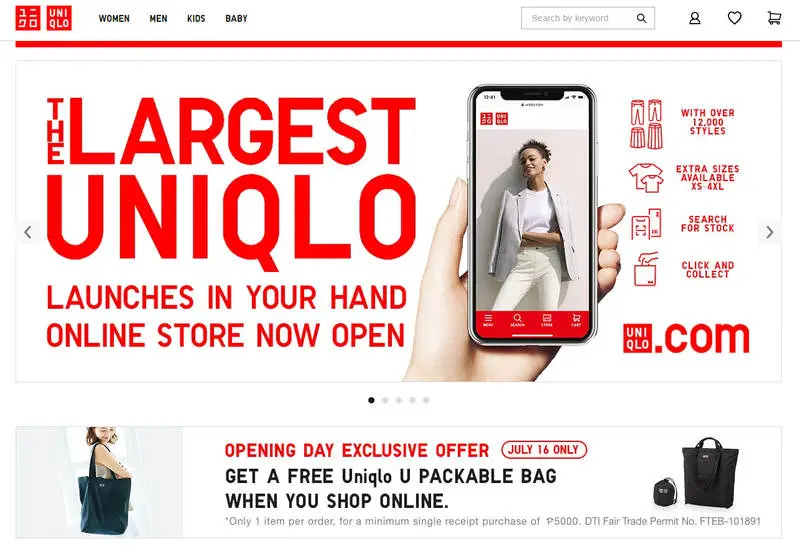 Japanese retailer Uniqlo built its reputation on affordable basics made from quality materials. Its clean, minimalist aesthetic has lots of crossover with Banana Republic. It keeps prices low by eliminating frills – the focus is on well-crafted essentials.
Expect casual button-downs, polos, sweaters, trousers, jeans, and jackets perfect for work and weekends. Their block color pieces and neutrals work for any wardrobe. The brand is also known for its Heattech line, keeping you warm in winter minus the bulk.
Key Benefits:
Very affordable pricing on all items
Quality materials and construction
Versatile, minimalist wardrobe basics
Extensive sizing for greater inclusivity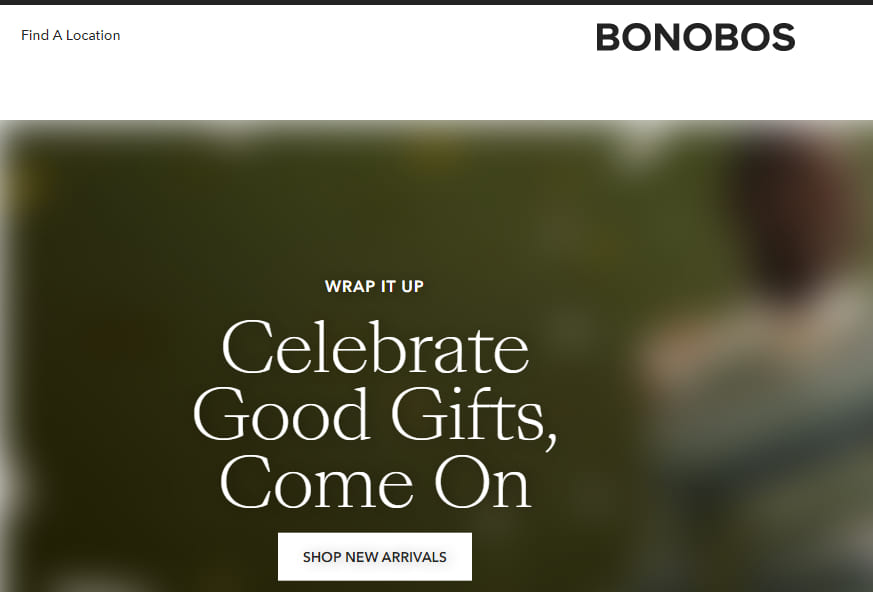 Bonobos entered the market as a menswear e-commerce brand that focused on better-fitting pants and jeans.
It's expanded into a full collection while still emphasizing fit and innovative fabrics. The aesthetic falls somewhere between J.Crew and Banana Republic with modern, tailored pieces.
Offerings range from suits and tailored shirts to casual pants, jeans, sweaters, outerwear and more.
They have frequent sales to keep prices affordable. The brand also offers extended sizing for better fit. Ideal for guys wanting high-quality, fashionable clothing for work or going out.
Key Benefits:
Quality materials and construction
Extended sizing for better fit
Sales and discounts for lower prices
Versatile mix of smart casual and tailored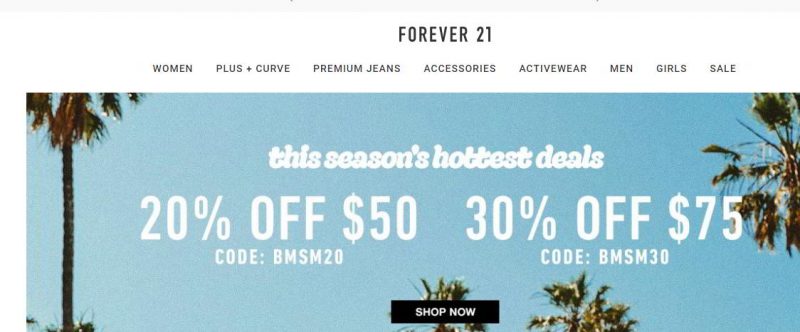 Forever 21 is known as an inexpensive fast fashion store that caters to younger shoppers. But the brand also offers work-ready options emulating the Banana Republic look.
Their collared shirts, trousers, blazers, sheath dresses, and accessories have the same polished aesthetic for a fraction of the price.
Of course staples are made from cheaper materials without much tailoring. But for recreating BR outfits on a tight budget, it delivers. This similar store also excels at wardrobe basics like tanks, camis, leggings and more. Hit up the sale section for the best deals.
Key Benefits:
Extremely cheap pricing, especially on sale items
Decent quality for the low costs
Lots of professional clothing
Trendy seasonal styles along with basics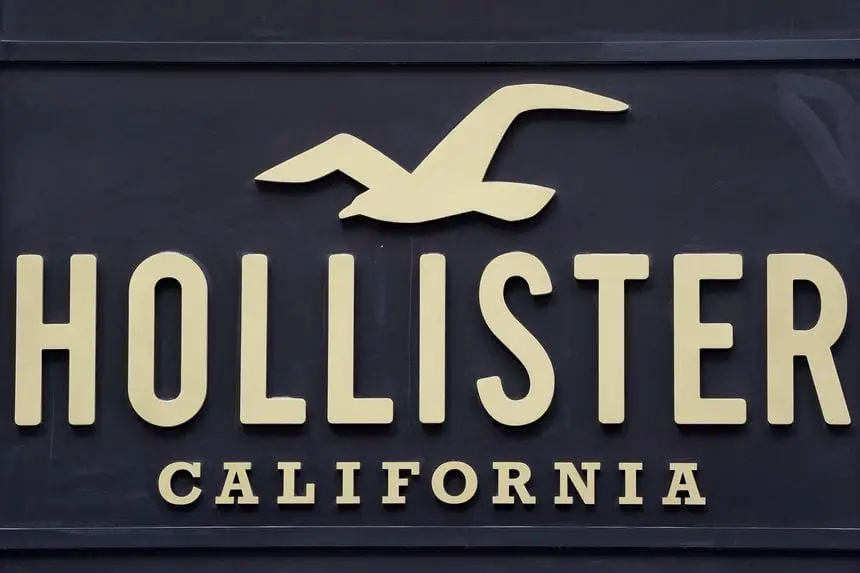 Hollister is designed to look like a vintage American surf shop, but this brand from Abercrombie & Fitch offers a lot more.
Along with casual California-inspired clothing, this alternative has an extensive workwear selection for guys and girls. The pieces offer a youthful twist on classics.
Women can shop button-downs, trousers, skirts, blazers and shifts dresses made from light, breezy fabrics.
The men's line has oxfords, polos, chinos, and sport coats with a relaxed vibe. Prices are affordable compared to other clothing companies, especially with sales.
Key Benefits:
Cute, trendy take on workwear essentials
Affordable pricing, frequently on sale
Lots of clothes for casual and nights out too
Relaxed yet tailored vibe for younger professionals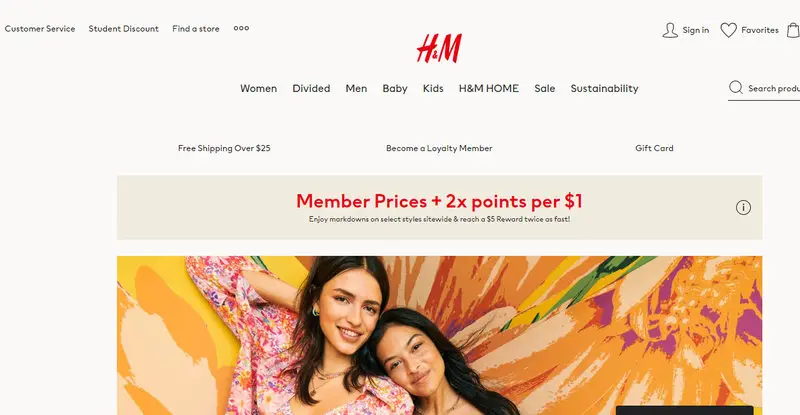 H&M built a reputation for affordable, fashion-forward similar clothing stores that often emulate higher-end designer pieces. Shoppers can find office and business casual attire replicating the Banana Republic aesthetic at a fraction of the price.
Expect lots of modern, minimalist basics in neutral colors along with trendy blazers, trousers, button-downs and dresses.
While cheaper materials lack BR's quality, the fit and style are on point. H&M's massive selection and constantly changing inventory make it easy to get a full chic work wardrobe.
Key Benefits:
Extremely inexpensive pricing
Massive frequently updated selection
Lots of versatile essentials for work
More fashion-forward and trendy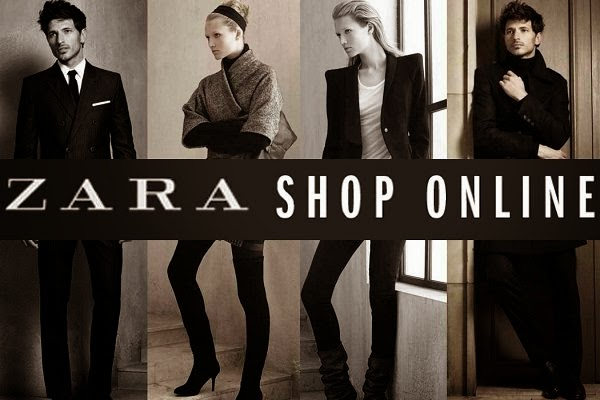 This popular Spanish fast fashion retailer shares a similar aesthetic with Banana Republic. Shoppers can expect lots of sleek, modern pieces like trousers, sheath dresses, blazers, button-downs and more. It's inventory changes rapidly based on the latest trends.
Clothing emulates high fashion designers using less expensive materials and manufacturing. But the minimalist styles, flattering cuts and versatility make it an ideal pick for affordable chic workwear. New arrivals mean constant wardrobe updates.
Key Benefits:
Very affordable pricing
New arrivals multiple times a week
Chic, minimalist styles flattering for work
More fashionable and trend-driven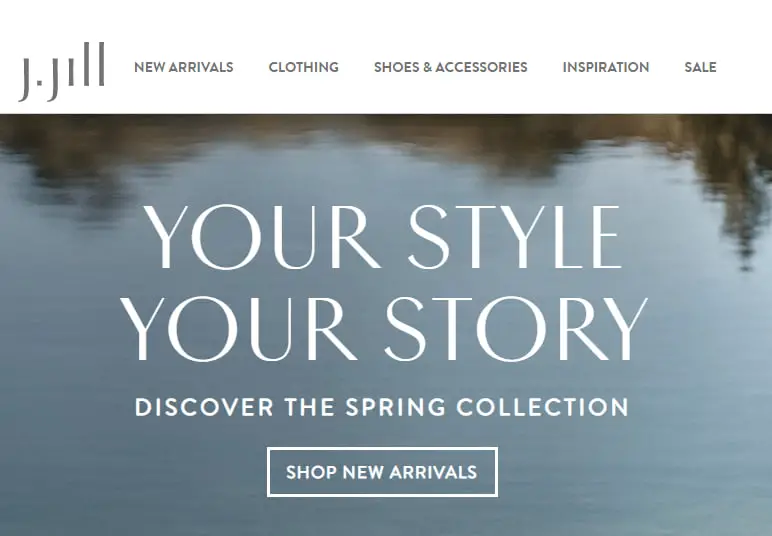 J. Jill occupies an interesting niche between department stores, workwear brands and casual retailers. Offerings range from smart blazers, sheath dresses and button-downs to relaxed tees, leggings and sweaters. Lots of versatile pieces transition seamlessly from office to weekend.
The brand skews towards a slightly older demographic of women with more classic or conservative tastes. But the aesthetic has plenty of similarities to Banana Republic, especially in the loungewear and relaxed apparel. It also has frequent sales on its website.
Key Benefits:
Classy, versatile clothing for mature shoppers
Mix of professional and casual looks
Sales and discounts for better pricing
Extended sizes available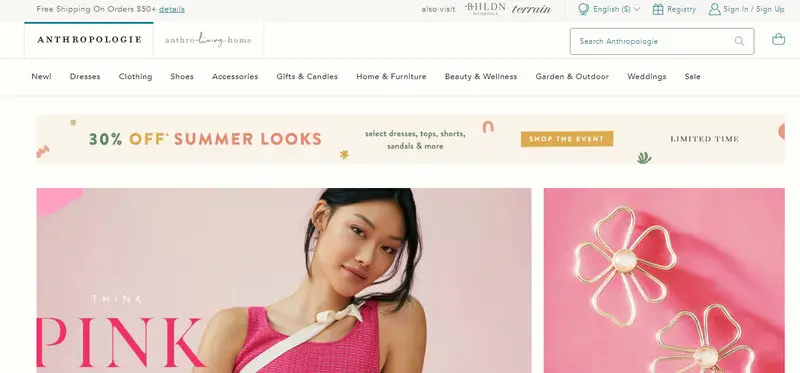 Anthropologie is better known for its boho apparel, homewares, and accessories among other alternative stores on the list.
But this popular retailer also offers a collection of sophisticated workwear with some feminine flair. Shoppers can find trousers, pencil skirts, button-downs, blazers and more.
Styles skew feminine, playful, and trendy. Expect plenty of patterns, ruffles, florals, lace, and unique detailing. Pieces range from polished professional to dressy occasion wear. And it frequently has sales both online and in stores.
Key Benefits:
Cute, feminine workwear with unique details
Higher quality materials and tailoring
Expansive selection of versatile pieces
Reliable sales and discount offers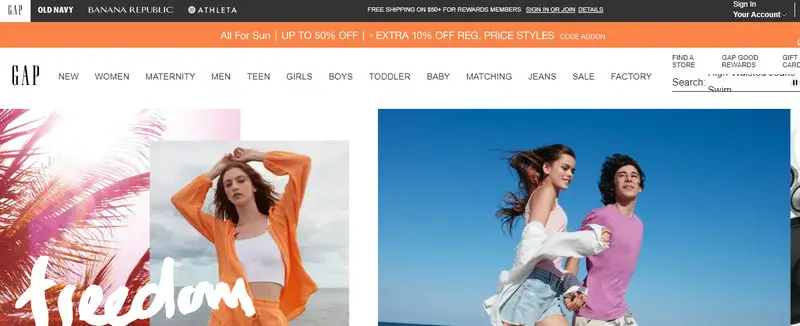 Gap established itself with simple, quality wardrobe basics at affordable prices. Shoppers can still find essential workwear like button-downs, blazers, trousers, dresses and more.
While the brand shifted focus towards younger audiences and jeans, its signature classics remain.
Their aesthetic has lots of crossover with BR – expect tailored pieces in neutral solids along with stripes and plaids. Menswear includes oxfords, polos, and chinos alongside smart blazers and wool coats. Pairs perfectly with more trendy fast fashion.
Key Benefits:
Affordable pricing, especially with sales
Timeless classics and essentials
Reliable quality and materials
Extended sizing for more inclusivity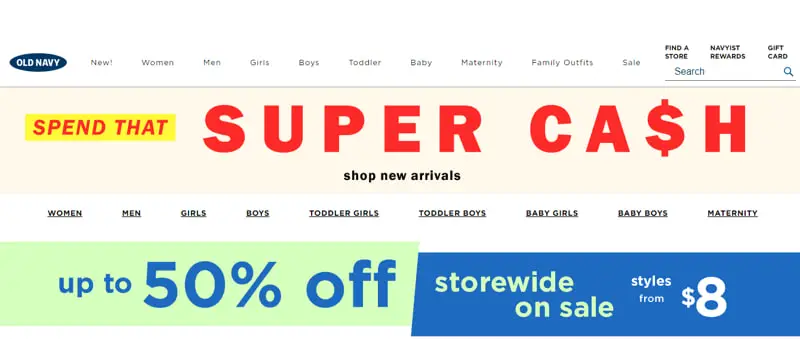 Owned by the same company as Gap and Banana Republic, Old Navy replicates similar styles at the most budget-friendly price points. Shoppers can find trousers, blouses, button-downs, blazers, and shifts dresses made from inexpensive materials.
Don't expect the finest quality or tailoring. But for recreating a BR workwear aesthetic on a tight budget, this store delivers. Pieces skew casual, comfortable and relaxed. Frequent sales make prices even more affordable.
Key Benefits:
Extremely inexpensive pricing
Lots of professional and business casual
Easy wardrobe basics and essentials
Familiar style and aesthetic to BR
Conclusion
After all these suggestions, I hope you're feeling inspired and ready to reinvent your work wardrobe on a budget! Banana Republic makes dressing for the office easy with their mix of polished yet casual staples. But you don't have to spend a fortune to rock their classy, tailored vibe.
With so many affordable Banana Republic alternatives, from boutique hidden gems to popular fast fashion spots, you can easily recreate chic BR-inspired outfits.
The stores like Banana Republic I have covered have something for every style and budget. Take inspiration from this guide, get creative mixing and matching, and develop your own collection of sleek workwear essentials that doesn't break the bank.
Remember, looking put together doesn't require maxing out your credit cards – it's all about knowing the right places to shop smart.
What are your favorite tips and spots for scoring professional clothing at affordable prices? Share your secrets in the comments!
FAQs About Stores Like Banana Republic
How is Banana Republic pricing?
Banana Republic positions itself as an affordable luxury brand, with typical prices ranging from $50 for a basic tee to $250 for a leather jacket. While not the most expensive clothes you can buy, Banana Republic charges brand premiums customers may find expensive, especially for everyday basics.
What are Banana Republic's most popular items?
Banana Republic shoppers gravitate towards versatile wardrobe staples like button-down shirts, cashmere sweaters, and classic trench more. These sophisticated essentials feature timeless silhouettes manufactured in quality materials.
Does Banana Republic have sales?
Yes, Banana Republic runs frequent promotions taking 40-60% off select items or categories. They offer especially deep discounts during seasonal events like Memorial Day, Black Friday, and after Christmas. Open a free store card to get early access to sales. Sign up for emails and check their social media to hear about upcoming deals.