Boden, the British clothing retailer, is popular for its colourful and preppy styles. It has gained a loyal following ever since it was established in 1991. Boden offers high-quality clothes in flattering styles and fun prints. That's why many fans love their dresses, sweaters, and more.
But what about when you're looking to switch up your style or find something that's not available at Boden? The good news is there are plenty of other brands like Boden offering similar products.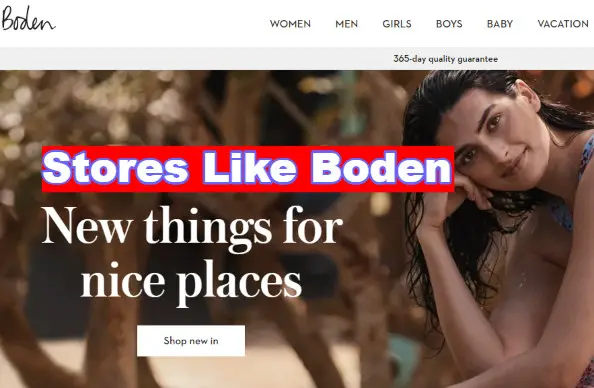 13 Best Stores Similar To Boden
If you love Boden's classic yet playful apparel and accessories but want to explore some alternatives, here are 13 of the best stores like Boden: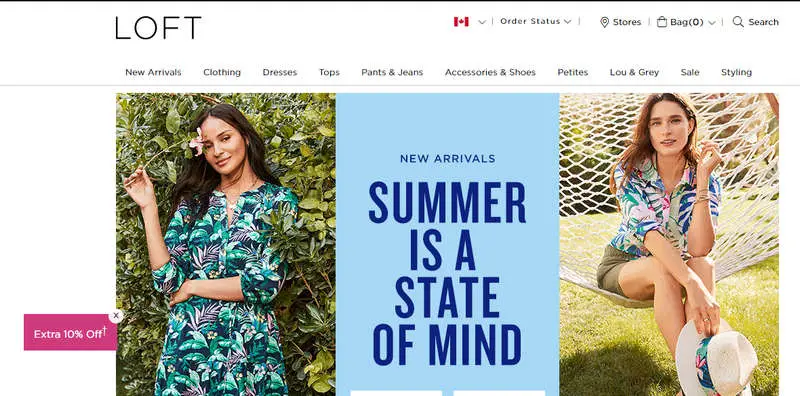 Loft is a popular brand like Boden that offers a variety of versatile clothes for both work and weekend wear. It is well-regarded among high school students. This big store is great at selling fashionable and classy items at low prices.
Key Highlights:
Affordable pricing
Trendy office and casual wear
Petite and plus size options
Frequent sales and promos
It is great for women who need clothes for work and also want to wear them for evenings and weekends too. You'll find a range of apparel in relaxed through body-conscious silhouettes. Its style is mostly feminine. But they also have clothing inspired by menswear that is sophisticated and polished, without being frivolous.
Beyond apparel, it offers accessories, loungewear, swimwear, and more. Check the website and stores frequently for amazing deals and discounts. It also offers free shipping and returns on all orders.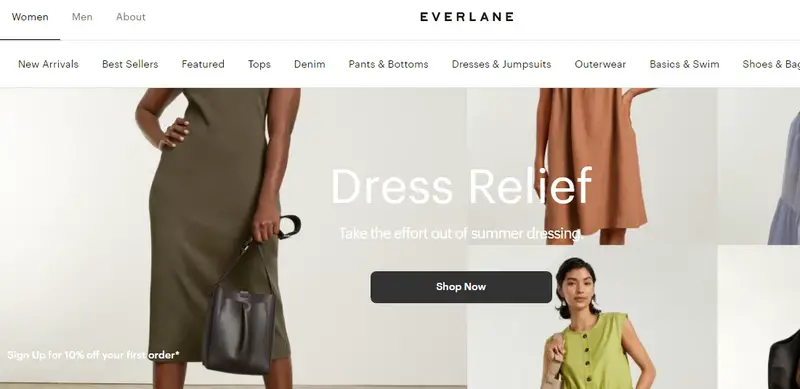 For a minimalist-chic spin on classics, Everlane deserves a top spot among stores like Boden. Based in San Francisco, the store places transparency at the core of its business. Their clean, ethical factories allow them to cut out the middleman and pass significant savings onto the consumer.
Why it's a great alternative:
Sustainably-produced basics
Minimalist, modern aesthetic
Radical transparency
Lower prices than typical retail
It focus on high-quality essentials in luxe fabrics and on-trend silhouettes. You'll find vibrant palettes along with neutrals in their collections. While their brand skews toward the minimalist side, you'll also discover playful detailing on some pieces.
Beyond apparel, it offers Italian leather bags and shoes. Their denim and activewear are also standout categories.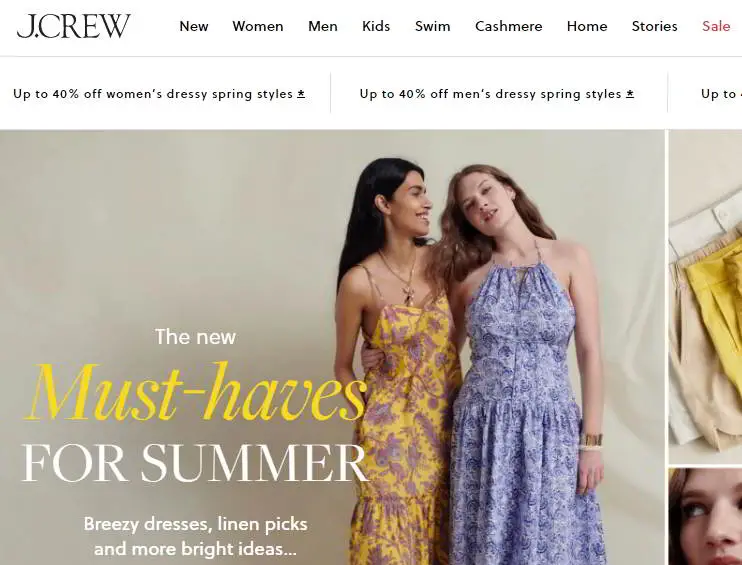 For polished preppy style, J.Crew offers similar aesthetic and price points as Boden. The pioneer of "affordable luxury" clothing, it brings its signature preppy-with-a-twist look to men, women, children and home.
Why it stands out:
Iconic preppy style
Quality materials and construction
Brick-and-mortar stores and online
Frequent promotions
Shoppers flock this brand for staples like button-downs, chinos, and sweaters along with dresses, denim, swimwear and more. Their attention to rich fabrics and details adds luxe touches. As a pioneer in catalog/online retail, it excels at showcasing their products through lush photography and evocative styling.
While not as budget-friendly as some fast-fashion companies like Boden. But it does run frequent promotions to make its products more accessible.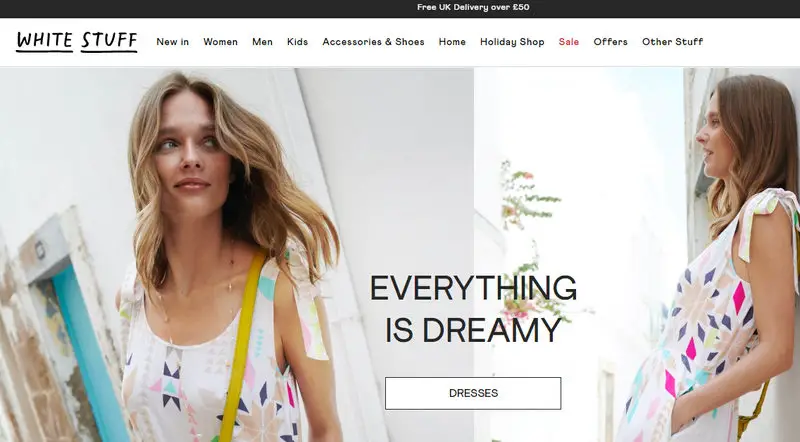 This British lifestyle brand offers whimsical feminine clothing and home goods reminiscent of Boden. White Stuff delivers fresh takes on vintage-inspired pieces.
Key Highlights:
Vintage-inspired styles
Artistic prints and motifs
Clothing, accessories, homeware
Brick-and-mortar and online
Channel cottage romantic or artsy bohemian style with their blouses, dresses, cardigans and more. Fit and flare silhouettes, peasant tops, ruffles and florals characterize their look. Their in-house design team produces original prints featuring playful motifs.
Beyond apparel, it offers accessories, swimwear, and home décor such as tableware, bedding and furnishings. With styles ranging from smart to boho-luxe, the store brings creativity and femininity to closet basics.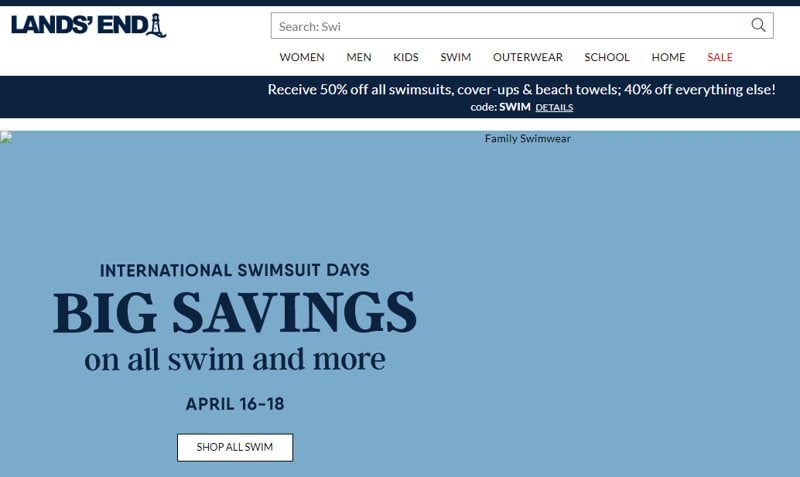 This quintessential American brand delivers timeless, versatile classics true to Boden's style sensibility. Known for quality and value across its products, Land's End brings preppy-chic style to the whole family.
Key Highlights:
Timeless, versatile classics
Well-made, durable products
Extended sizes available
Affordable prices, frequent sales
Flattering, easy-to-wear staples in natural fibers with impeccable details are their stock in trade. You'll find everything from tailored trousers and button-downs to fleece and flannel. Swimwear, outerwear and accessories round out the product range.
It offers a vast size range in both regular and petite/tall sizes. Frequent sales and promos along with affordable everyday pricing make this an accessible brand. For quality wardrobe essentials from a name you can trust, this Boden competitor is a stellar choice.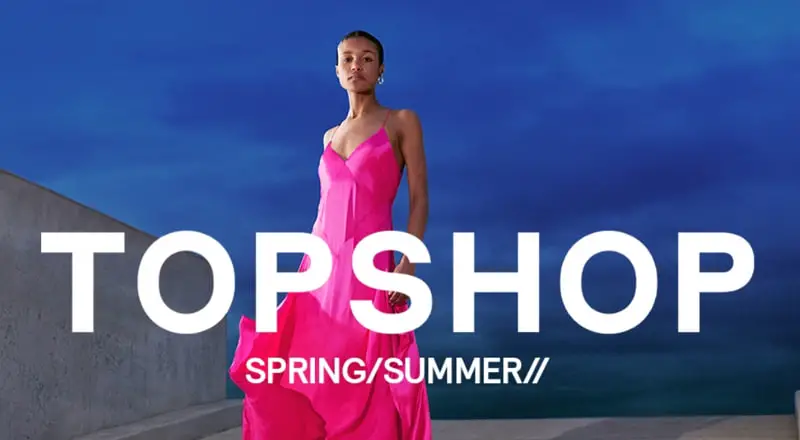 For on-trend fashion at an affordable price, British brand Topshop is a go-to. The styles skew young and hip while carrying that distinctive boho-chic British vibe.
Key Highlights:
Fast-fashion pricing
Boho-chic British styles
Trendy, youthful aesthetic
Petite and plus sizes
Here, expect to find all the latest fashion trends in vivacious prints, girlie silhouettes, and bold textures. Unique details and embellishments add personality. Denim, dresses, and going-out tops are standout categories.
While fast-fashion brands have faced ethics concerns over sustainability and workers' rights issues lately, the store has made strides to address these problems and operates more responsibly now. Overall, it offers fun, trendy options similar to Boden brand at more accessible price points.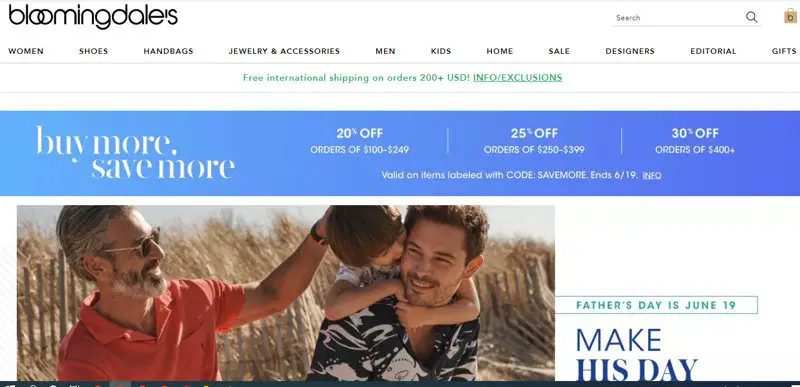 As a high-end department store, Bloomingdale's houses a curated selection of upscale brands in fashion, beauty and home décor. Many of these luxury labels mirror Boden's aesthetic and quality.
Key Highlights:
Luxury and contemporary designers
High customer service standards
Loyalty programs and sales events
Brick-and-mortar and online shopping
Their edit of designers spans everything from luxury legacy fashion houses to of-the-moment labels. You'll discover pieces by coveted designers like Burberry, Gucci, Rebecca Taylor, Sandro and more. The vibe falls somewhere between edgy luxury and uptown polish.
Beyond apparel, it offers an unparalleled beauty shopping experience along with home goods and gifts. Services like personal shopping, alterations, and free returns enhance the customer experience. Though high-end, deals and loyalty programs make these Boden competitors more accessible.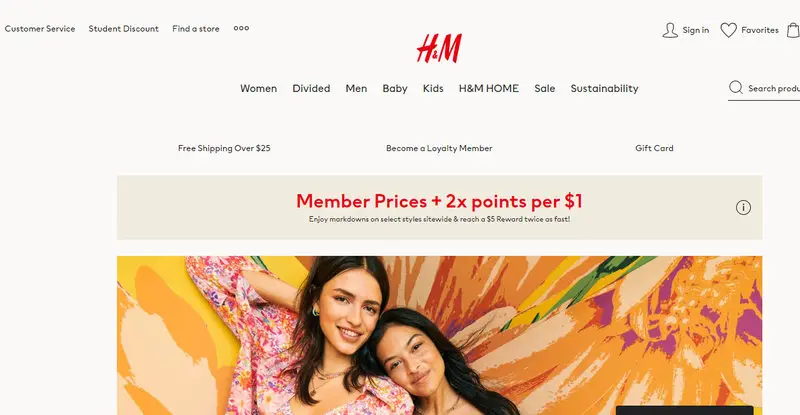 As one of the world's largest fast fashion retailers, H&M makes on-trend looks accessible to all. Though at a lower price point than Boden, H&M channels a similar spirited, trend-driven vibe.
Key Highlights:
Rock bottom pricing
Massive store count and accessibility
Quickly churns out catwalk trends
Conscious collection
The clothing store delivers runway-inspired fashion at lightning speed and bargain prices. Collections feature everything from wardrobe essentials to party frocks and street style. Their designer collaborations often generate buzz and sell out instantly.
Though it has faced some backlash for sustainability issues, they aim to improve through practices like recycling fabrics and clothes, using responsibly sourced materials and more. Ultimately, this fast fashion giant company like Boden makes high style affordable and accessible.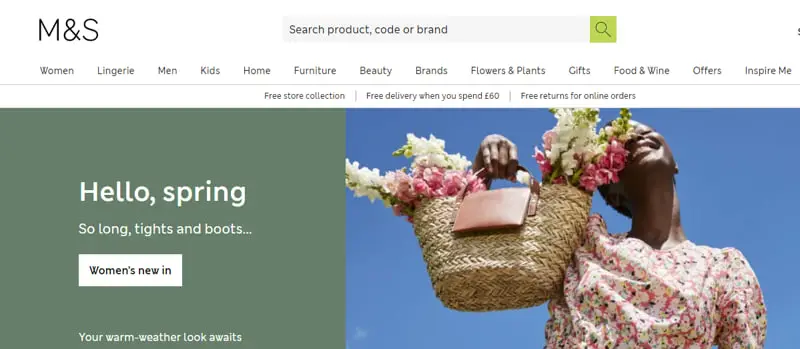 Another beloved British retail institution, Marks & Spencer focuses on quality and value across categories. M&S clothes reflect classic British style similar to Boden.
Key Highlights:
Quintessential British brand
Quality materials, craftsmanship and value
Extensive size range
First-rate customer service
Favored for staples like cashmere sweaters and underwear, M&S emphasizes natural fabrics and thoughtful details. You'll discover both basics and trend-driven collections. It is especially strong in shirtdresses, knits, trousers, coats and more.
An extensive extended size range up to UK 28 caters to more body types. It also operates food halls and cafes for superb one-stop shopping. Experienced staff provides friendly, personal service.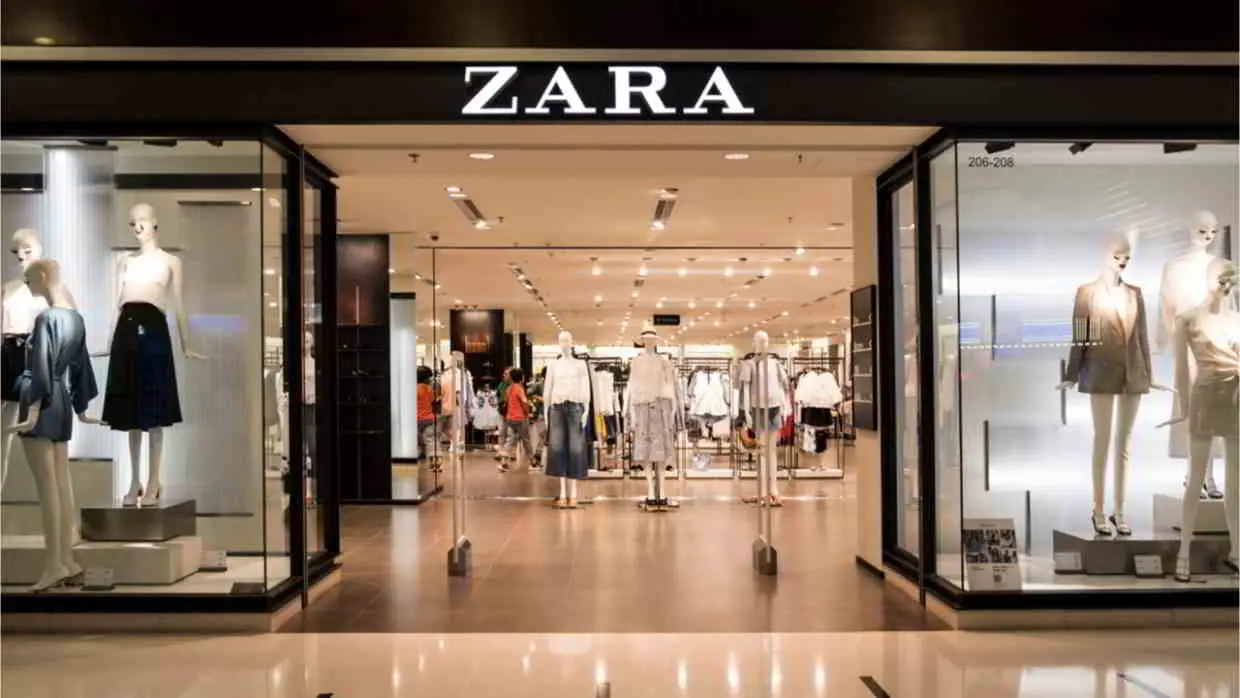 Part of the Inditex group along with Massimo Dutti and Bershka among others, Zara delivers of-the-moment style rivaling the runway. Though at a lower price point, it excels at translating catwalk trends into covetable fast fashion.
Key Highlights:
Lightning-fast production
Caters to latest fashion trends
Affordable pricing, constant new arrivals
Sustainability initiatives
The store seems to magically churn out the latest catwalk and street style looks weeks after they debut. Though some pieces skew casual and trendy, you'll also find sharper tailored pieces. Coats, blazers, denim and dresses shine.
Some criticize it for fostering unsustainable consumption with their constant deluge of new items. However, they have launched eco-conscious collections like Join Life featuring recycled and organic materials.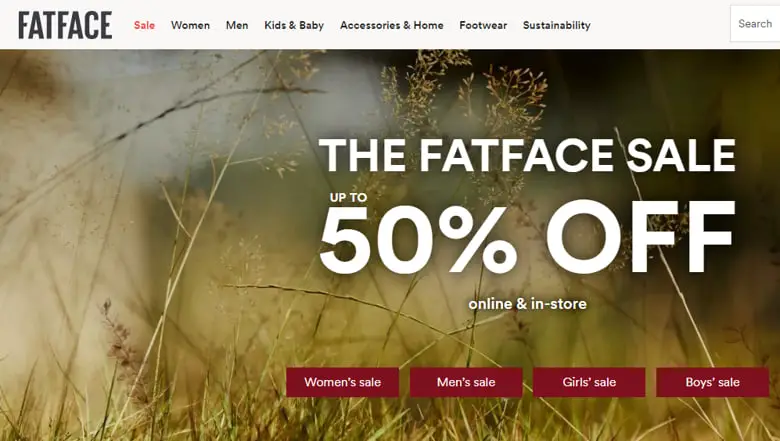 Channeling a rugged yet spirited vibe, UK brand Fat Face delivers casual modern essentials to live in. This clothing company brings quality and character to closet staples.
Key Highlights:
Well-made classics for everyday
Outdoor-inspired with British flair
Affordable pricing
Sustainably made
They excel at cozy sweaters, flannels, and outerwear with unique charm and details. Cottons, wools and natural fibers feel nice on the skin while holding up to daily wear. Though everyday in aesthetic, special touches like prints, motifs and textures keep things fun.
While growing as a brand, Fat Face has maintained its focus on responsible practices and ethics. This is a go-to brand for both comfort and conscience.


This upscale U.S. department store is a premier destination for designer fashion, balanced with more accessible in-house brands. Nordstrom offers a stellar selection of apparel and beyond.
Key Highlights:
Wide range from luxury to contemporary brands
Generous loyalty program
Exceptional in-store experience
Trend-driven seasonal collections
They carry everything from established luxury designers like Gucci and Burberry to of-the-moment contemporary brands. Their lineup appeals to varied tastes and budgets. In-house brands like Halogen offer quality basics at lower price points.
Outside apparel, it excels in shoes, accessories and beauty. Services like curbside pickup, tailoring, and personal stylists enhance the in-store experience. Overall, expect stellar service and standout style.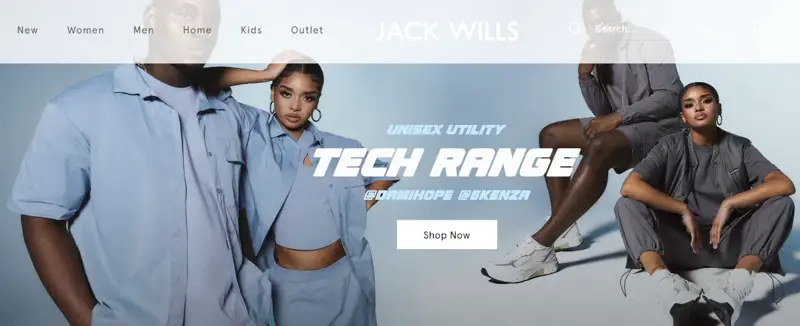 This British brand brings youthful preppy style echoing Boden's cheerful sporty aesthetic. Jack Wills outfits the modern British youth in spirited weekend wear.
Key Highlights:
Playful, sporty preppy aesthetic
Collegiate-inspired pieces
Relaxed tailored staples
Vintage vibe
Shop this brand for heritage-inspired collections with modern remixes of preppy, nautical and vintage. Graphic tees, sweatshirts, denim and gym looks fuel casual weekends. Tailored knits and rugby shirts add polish for class or going out.
Their cheeky collegiate crests and motifs lend authentic preppy style with character. This brand outfits youth in Britain and beyond in clothing that seamlessly transitions from campus to pub.
Conclusion
Boden delivers cheerful, preppy British style with distinctive prints, patterns and detailing. For shoppers who appreciate the whimsical femininity and nautical-inspired looks of this brand, stores like Boden covered above offer excellent alternatives.
While Boden's aesthetic can't be perfectly duplicated, these brands capture a similar spirit of style, quality and fun. Moving beyond Boden opens up much more variety from edgy to vintage to streetwear and more. Discover renewed inspiration by mixing up your fashion rotation.
No two brands share the exact same look and feel. But by being open to exploring new style territories, you can find fresh fashion discoveries and alternate looks to love.
FAQs about Boden
How did Boden get started?
Boden was founded in 1991 by Johnnie Boden, who began selling clothes by mail order from his London apartment. He created colorful, relaxed apparel with a British preppy aesthetic. The brand grew quickly through catalogs and online to become the major retailer it is today.
What size range does Boden offer?
Boden offers an extensive size range from US 0-24, including petite and tall sizes. All sizes are available to purchase online. The size range reflects the brand's spirit of inclusivity.
Does Boden have sales or discounts?
Yes, Boden runs sales and promotions throughout the year. Signing up for emails will alert you to the latest deals. Discounts around 30% off are common during sales.
Can I return Boden purchases?
Boden offers free returns within 100 days of purchase. Simply print a return label from their website and mail the return back. After processing, you will receive a refund in the original form of payment.
How often does Boden release new collections?
Boden adds new product on a regular basis rather than by season. Expect fresh apparel, accessories and more landing on the site weekly.
Does Boden have brick-and-mortar stores?
Currently Boden operates three retail stores, located in London, Westbourne Grove and Chichester. Products are primarily sold through their website and catalogs.
Is Boden sustainable?
Boden aims to operate sustainably, using eco-friendly materials like organic cotton and recycled polyester. However, some criticize the brand's environmental impact of printing excessive catalogs. But Boden works to offset waste and carbon emissions.