Are you a fan of Dollar Tree but wish you had more options for affordable shopping? With rising costs everywhere, finding ways to save money is more important than ever. That's why I researched alternative stores where you can find everyday items, home goods, toys, seasonal products, and more without breaking the bank.
In this post, I'll highlight 12 of the best online stores like Dollar Tree so you can continue grabbing great deals. Whether you need household essentials, party supplies, crafts, or unique gifts, these budget-friendly Dollar Tree competitors have what you need at prices families can afford. Read on to discover new shops to add to your savings arsenal!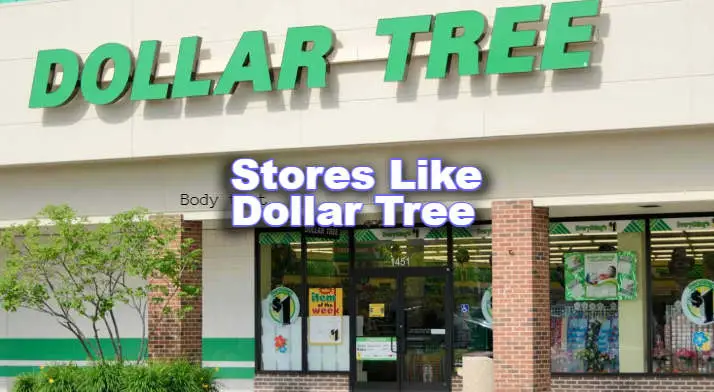 12 Best Online Places Like Dollar Tree For Great Deals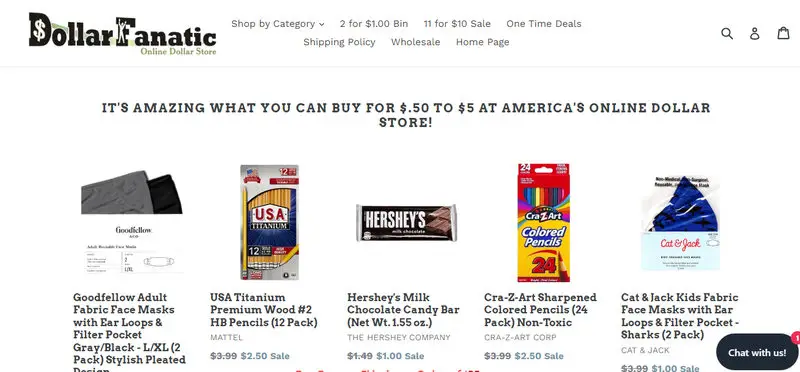 Dollar Fanatic focuses on providing extreme discounts on popular name brands. Like Dollar Tree, everything is $1 or less. You can often score deals up to 90% off the regular retail price.
It has a wide selection across categories like beauty, personal care, cleaning supplies, food, toys, books, pet supplies, and more. Most items ship free with a $25 minimum order.
One unique aspect is their "Bid" section where you can score popular brands for pennies on the dollar through auction-style bidding. Overall, it is ideal for major discounts on household items and self-care products.
Key Perks:
Name brand discounts up to 90% off
Free shipping on $25+
Penny auctions on popular items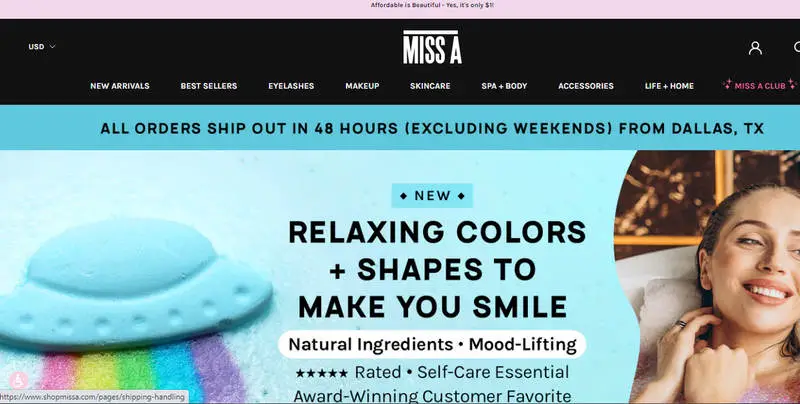 Miss A is an online store with a vast array of quality makeup, beauty tools, accessories, and jewelry – all for only $1. They carry major brands like AOA Studio, Kiss Nails, LA Colors, and more.
Beyond beauty, it has home decor, office supplies, party favors, holiday items, crafts, toys, and various impulse buys. Shipping is free on orders over $35.
It is especially great for affordable, on-trend beauty products that rival department store prices. It's among the top stores like Dollar Tree for teens shopping and anyone looking to refresh their look on a budget.
Key Advantages:
Huge makeup and accessory selection
Major beauty brands for $1
Free shipping over $35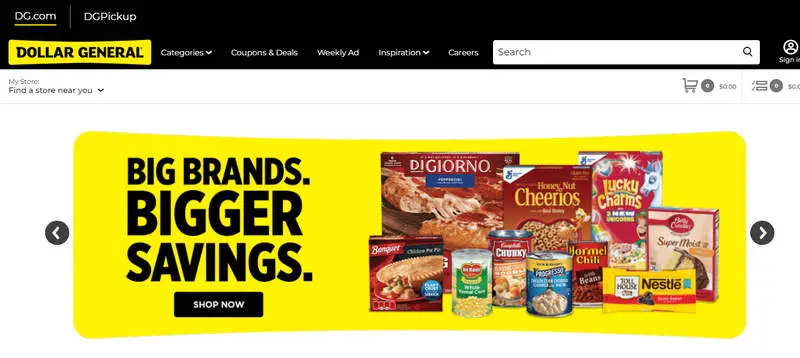 As one of the largest discount retailers in the U.S. with over 18,000 stores, Dollar General is a go-to for affordable essentials. They offer a convenient selection of household items, cleaning supplies, paper products, over-the-counter medicines, food, snacks, and more.
Almost everything in the store is $10 or less. You can shop online and pick up in store or get items delivered. It also regularly runs digital coupons and promotions to save even more.
It's a reliable source for pantry staples, toiletries, school and office supplies, and basic home needs at low Dollar Tree-esque prices.
Why Shop Here:
Widespread brick-and-mortar availability
Low prices on household necessities
Digital coupons and regular promotions

True to its name, Dollar Days focuses exclusively on items costing $1 or less. They sell a wide range of products including health and beauty, home decor, kitchen gadgets, toys, books, electronics, and lots more.
Most categories are constantly refreshed with new finds. You can filter products by price point and sort through the $1 selections. Shipping is free on orders $25+ or you can choose same day delivery in certain areas.
Overall, it is ideal if you want a constantly changing selection of $1 items across all categories shipped fast and free.
Key Perks:
Entire catalog is $1 and under
Fast free shipping on $25+
New items added frequently

Five Below brings the popular dollar store experience online with a fun selection of products all priced at $5 and under. Like Dollar Tree, you can browse a wide range of categories like beauty, candy, toys, games, sports, tech accessories, and seasonal items.
They also carry some exclusive and trendy brands in accessories, dorm goods, and more. This store like Dollar Tree offers free shipping on orders $39+ or free store pickup. You can easily grab small gifts, stocking stuffers, or just everyday essentials on a tight budget.
What Makes Them Popular:
Fun finds all under $5
New products added weekly
Trendy tween & teen styles
Clearance section up to 90% off

Wish puts a global spin on extreme discounts letting you easily shop popular international sellers. Most items cost between $1 to $10 dollars with many under $5.
You can find super low prices on apparel, beauty, electronics, home decor, kitchen gadgets, and lots more shipped directly from manufacturers. Wish also regularly offers deep discounts with coupons and sales.
The prices beat standard retail and even many dollar stores. Just beware of longer shipping times. But overall, Wish is great for serious bargains on a wide range of products.
Key Advantages:
Items predominantly under $10
Direct international seller prices
Frequent sales and coupon codes

As the name implies, Dollar King focuses on the dollar store niche with all products at $5 or less. Like Dollar Tree, they sell general merchandise across categories like party supplies, kitchenware, toys, gift wrap, school supplies, and seasonal items.
The store offers free economy shipping on all orders over $25. Or you can choose faster delivery options. Their major perk is the large catalog of quality $1 items across diverse categories, similar to beloved Dollar Tree store.
Why Shop Here:
New $1 finds added daily
Low flat-rate shipping
Categories for easy browsing
Specials and sales events
DH Gate connects you directly to manufacturers and wholesalers primarily from China. This allows you to buy direct and bypass retail markups. Most products cost between $1 to $5 with many under $2.
You can find amazing deals on apparel, jewelry, electronics, beauty items, shoes, home goods, accessories, toys, and much more. Just be aware of longer shipping times.
This Dollar Tree competitor lets you score prices way below retail on virtually any category. It's perfect if you want major deals and don't mind waiting.
Key Perks:
Direct from supplier pricing
Huge catalog of items under $5
Categories perfect for stocking stuffers
Dollar Shave Club takes a popular self-care subscription service model and makes it affordable. For as low as $1 a month, members get customized packages of razors, shaving cream, and other bath essentials shipped to your door.
The basic starter set with 2 blade razor is just $5. And products use quality ingredients rivaling top brands but at a fraction of the price.
Beyond shaving gear, Dollar Shave Club offers daily cleansers, hair styling products, toothpaste, and more. If you want to save on personal care items, it's a great membership to try.
Key Perks:
Razors and shave gear starting at $1/month
Quality ingredients without the markup
Convenient subscriptions with free shipping

Similar to Dollar General, Family Dollar provides an extensive selection of discounted household items and pantry staples. The prices are all low and consistent like Dollar Tree.
You can shop online for delivery or use their store locator to find a location near you. This competitor also offers name brand and private label deals on food, cleaning supplies, bathroom tissue, kitchenware, OTC medicine, beauty products, and seasonal essentials.
For affordable convenience on daily essentials, it is a reliable choice thanks to their thousands of locations and digital coupons.
What Makes Them Popular:
Widespread brick-and-mortar availability
Name brand household necessities
Digital coupon savings
11. DollarStore
True to its name, DollarStore.com sells a wide variety of general merchandise and household items – all for $1 or less. Similar to Dollar Tree, you'll find party supplies, kitchen gadgets, tools, school supplies, gifts, décor, toys, games, and seasonal products all at rock bottom prices.
They offer flat rate shipping that gets cheaper with larger orders or free shipping on purchases over $100. It's a great online destination when you want a high volume of quality $1 items across diverse categories shipped directly to your door.
Key Advantages:
Massive catalog of $1 items
Flat rate shipping options
Free shipping at $100+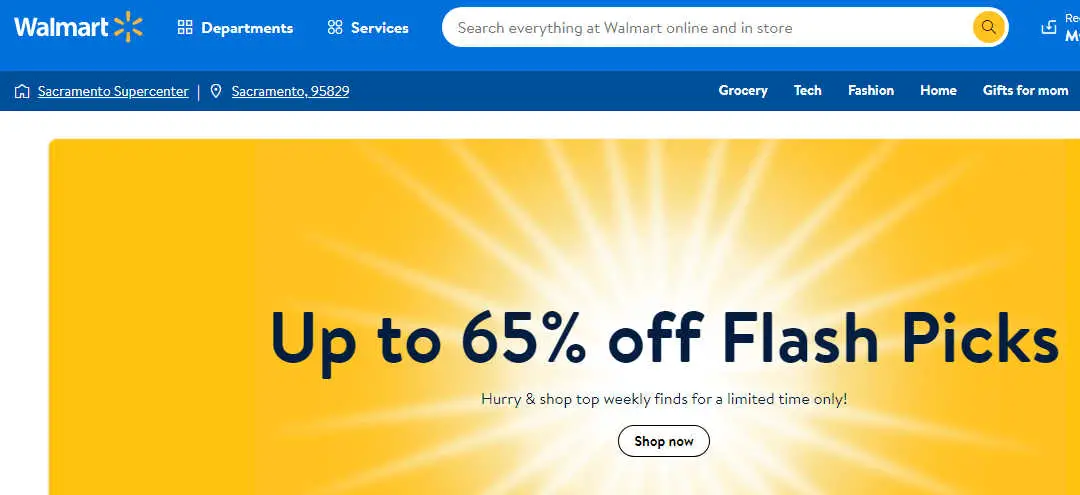 You can't talk cheap without mentioning Walmart. Their massive selection includes brand name products and budget-friendly private label items perfect for discount hunters.
You can shop staples like food, cleaning supplies, basic apparel, home goods, electronics, toys, beauty, and more at low everyday prices. It also matches competitors' prices and offers free 2-day shipping on orders $35+.
Given its convenience and widespread availability, it is a go-to for affordable prices on almost anything you need – both in-store and online.
Why Shop Here:
Price matching and price guarantees
Everyday low prices on all categories
Free 2-day shipping at $35+
Conclusion
Dollar Tree is great, but it's not the only place to score serious deals. I hope this list of the top 12 online stores like Dollar Tree gives you more options to shop smart and save money across any category.
With deals up to 90% off on brands you love and $1 steals on household essentials, these budget retailers make it easy to find everything you need at prices that won't break the bank. Take advantage of coupon codes, free shipping offers, auctions, and bulk buying power.
Happy savings! Which of the new Dollar Tree competitors are you most excited to try? Let me know in the comments.
Frequently Asked Questions
What products does Dollar Tree sell?
Dollar Tree sells a huge range of products across categories like home goods, kitchenware, office supplies, party decorations, crafts and hobbies, books and media, school supplies, toys and games, beauty and personal care, health and medicine, automotive accessories, and holiday/seasonal items. Everything in the store is priced at $1.
How does Dollar Tree sell so cheap?
Dollar Tree is able to sell items for $1 by buying overstock, close-outs, and excess inventory from manufacturers and wholesalers. They purchase goods at extremely low prices and sell them at a major markup.
Is Dollar Tree merchandise good quality?
While some very cheap bargain brands compromise heavily on quality, many Dollar Tree products are a decent quality for the price. However, it depends on the specific product. Higher priced national brands found at Dollar Tree are comparable to other major retailers.
Does Dollar Tree accept coupons?
Yes, most Dollar Tree stores accept both paper and digital coupons including Dollar Tree coupons, manufacturer's coupons, and competitor's coupons. There are some exceptions, so check with your local store.
How much is Dollar Tree's shipping?
Dollar Tree does not currently offer online shopping with home delivery. However, many of the online Dollar Tree alternatives mentioned in this article offer very low cost shipping starting around $3.99 or include free shipping minimums.
What is Dollar Tree's return policy?
Dollar Tree accepts returns and exchanges on most non-food items within 30 days with a receipt. Some items like electronics or broken/damaged products have shorter return windows. Make sure to review the return policy on your receipt.
Are Dollar Tree products made in China?
Dollar Tree sources its assortment of merchandise from a variety of countries including China and other parts of Asia. However, they also carry many name brand American-made products as well as imports from Canada, Europe, and other regions. The origin varies by specific item.