Lulus is one of the most popular online clothing stores for stylish, affordable women's fashion. From cute dresses and tops to shoes, jewelry and accessories, Lulus offers a wide range of chic pieces at budget-friendly prices.
If you love the Lulus aesthetic and selection but want to explore some other options, here are 14 online stores like Lulus that offer similar styles.
If you're looking for casual everyday clothes, outfits for going out, clothes for work, or clothes for a special event, these alternatives to Lulus have what you need.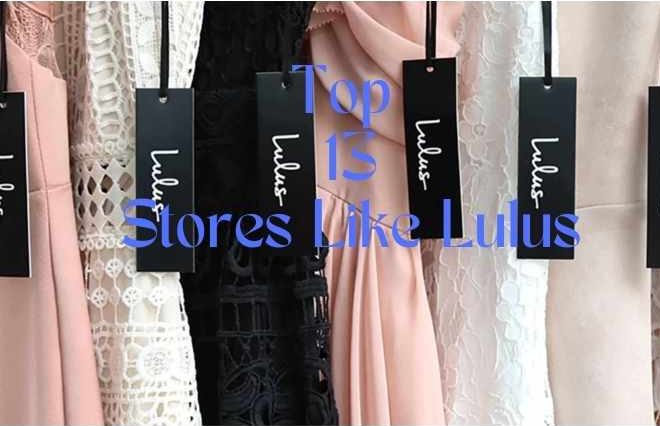 Top 14 Online Clothing Stores Similar To Lulus For Cute Dresses, Tops, Shoes, Jewelry & Clothing

Express is a go-to for stylish clothing at affordable prices. Like Lulus, they offer a wide range of trendy women's apparel including dresses, tops, jeans, shoes, and accessories.
The brand is known for having a lot of new-style dresses and tops that are perfect for going out. Their versatile workwear like blazers, slacks, and blouses transitions seamlessly from the office to evening. It also carries an extensive collection of jeans in cuts like skinny, bootcut, distressed and more.
While their prices are generally higher than Lulus, they frequently have sales and promo codes available to help you save. Their style selection and variety make them one of the top stores like Lulus.
Key Benefits:
TrendyGoing-Out Dresses & Tops
Wide Variety of Stylish Jeans
Versatile Workwear
Regular Sales & Promo Codes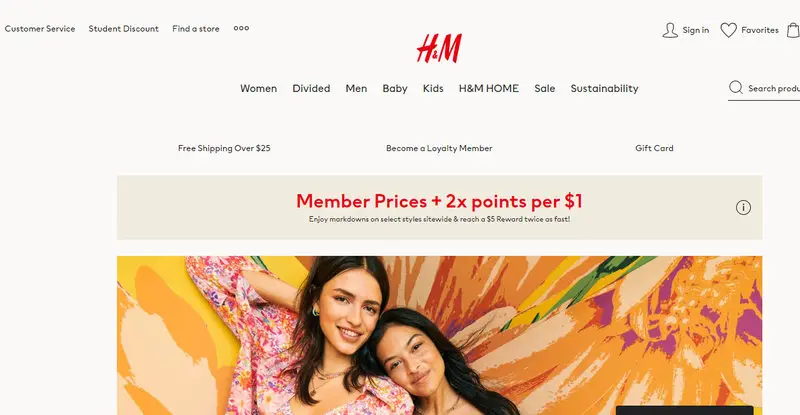 H&M is another go-to for the latest fashion trends at wallet-friendly prices. This popular fast fashion retailer offers a wide selection of women's clothing in casual, dressy and formal styles.
Just like Lulus, you'll find lots of cute dresses, tops, bottoms, outerwear, shoes, bags and accessories. It frequently gets new inventory and keeps up with all the latest styles. Their affordable prices make revamping your wardrobe easy.
While the quality may not always be the best, their huge selection and low prices make them one of the top affordable fashion retailers similar to Lulus.
Key Benefits:
Large Selection of On-Trend Styles
Everyday Basics to Going-Out Looks
New Arrivals Constantly Added
Very Affordable Pricing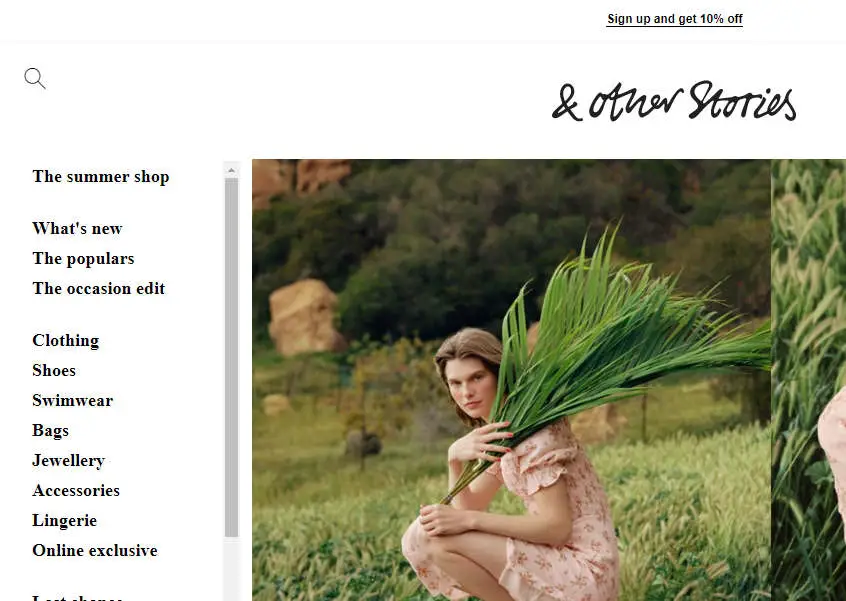 & Other Stories is an H&M brand that offers feminine, stylish clothes and accessories with a bit more of a luxe feel. The aesthetic is cool-girl chic – think tailored trousers, satin camis, floral dresses, leather jackets, and statement jewelry.
The quality and fabrics are great for the prices. Their attention to detail really elevates simple pieces.
The clothing company releases limited collections frequently so new styles are always coming in. Their clothes, shoes, jewelry, bags, and beauty products emphasize quality craftsmanship and unique design details.
Key Benefits:
Timeless, Versatile Styles
Higher Quality Fabrics
More Elevated Aesthetic
Reasonable Pricing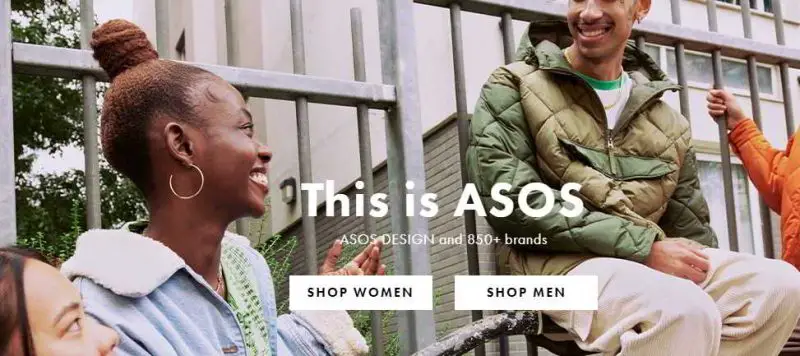 ASOS is a hugely popular online fashion retailer known for its massive range of clothing, footwear and accessories for women, men and children. This UK-based company stocks over 850 brands alongside its in-house labels.
For cute and affordable women's fashion like Lulus, browse their own brand collections in dresses, tops, bottoms, swimwear, shoes, accessories and more. Expect fast fashion pricing but with very speedy delivery and hassle-free returns.
Key Benefits:
Huge Selection of Branded & In-House Styles
New Arrivals Daily
Cute Dresses for Every Occasion
Affordable Pricing on Trendy Fashion
International Shipping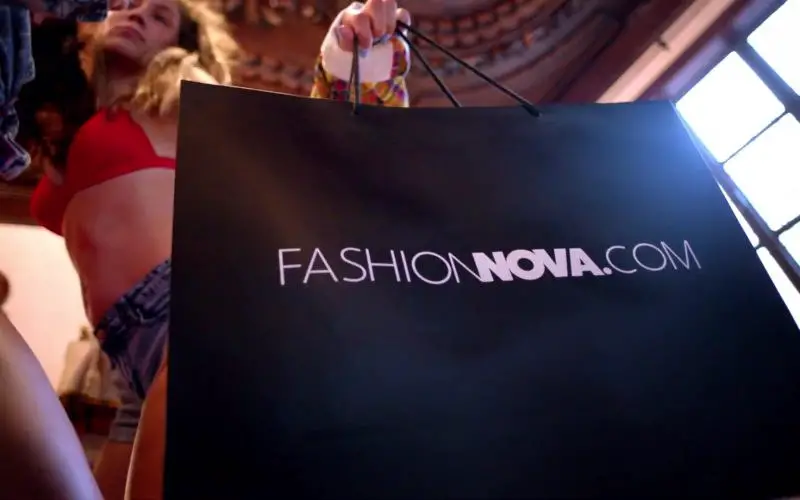 Fashion Nova is an online women's clothing store popular for its sexy, trendy and budget-friendly styles. The brand earns high praise among influencers and celebrities.
This clothing brand offers tons of cute dresses, jeans, activewear, tops, jackets, shoes and accessories. New styles are added daily catering to the latest fashion trends. Expect curve-hugging and skin-tight fits. Prices start at just $10-$15 for tops and $30 for dresses.
Key Benefits:
Curve-Hugging Dresses & Bodysuits
Sexy Going-Out Styles
Trendy Pieces at Low Prices
Large Selection of Casual Staples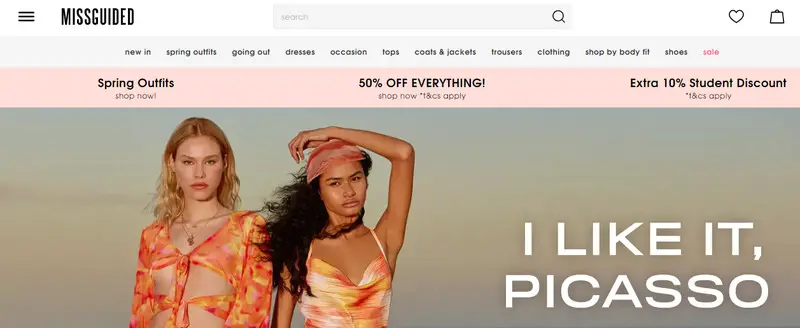 Missguided is a UK-based online shop offering bold, edgy styles for young women. They provide cute, affordable clothes and accessories with lots of variety to choose from.
They're known for making edgy, eye-catching fashion accessible at lower prices. Most items cost $20-$50. You'll find going-out dresses, bodysuits, coats, swimwear, shoes, beauty products, and more.
It plays with colors, prints, textures, and details to create unique styles you won't find everywhere. Their clothes have a playful, trendy vibe. They add up to 1,000 new products to their site every week, so new styles are always coming in.
Key Benefits:
On-Trend Going-Out Styles
New Arrivals Daily
Curve-Hugging Basics
Extremely Affordable Prices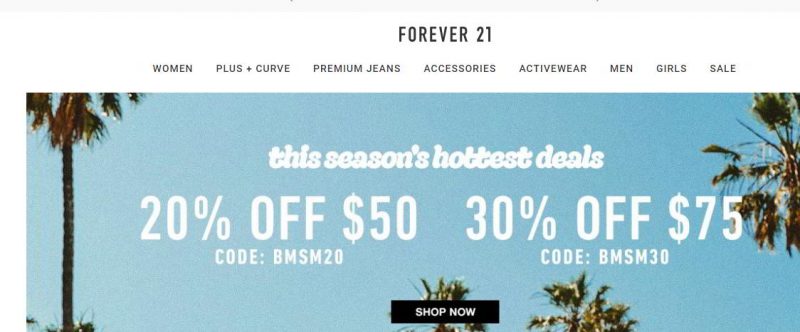 Forever 21 is one of the OG fast fashion retailers known for their inexpensive, trendy clothing and accessories. This brand offer a massive selection of stylish finds from dresses and tops to bottoms, outerwear, swimwear, shoes, jewelry and more.
Although the quality is not always the best, the super affordable prices make revamping your whole closet doable. This brand is especially great for statement pieces and fun prints that you won't wear often. For cute fast fashion at dirt cheap prices, it is one of the best brand like Lulus.
Key Benefits:
Massive Selection of Inexpensive Styles
New Arrivals Constantly Added
Trendy Statement Pieces & Prints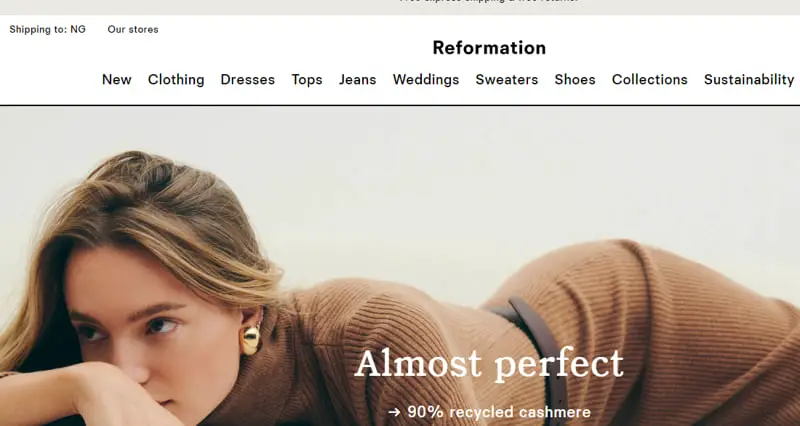 If you love Lulus but would prefer more eco-friendly pieces, Reformation is a great sustainable alternative. This LA-based brand creates stylish, feminine designs using sustainable practices and recycled materials.
It offers cute floral dresses, dainty tops, skirts, jeans, swimwear and more. The laidback romantic vibe is similar to Lulus although the prices are higher. However, sales are common so you can often score deals. For on-trend sustainably made clothes, this is among the best eco-friendly brand to try.
Key Benefits:
Sustainably Made Clothing
Feminine Romantic Styles
Cute Floral Dresses & Dainty Tops
Regular Sales & Promos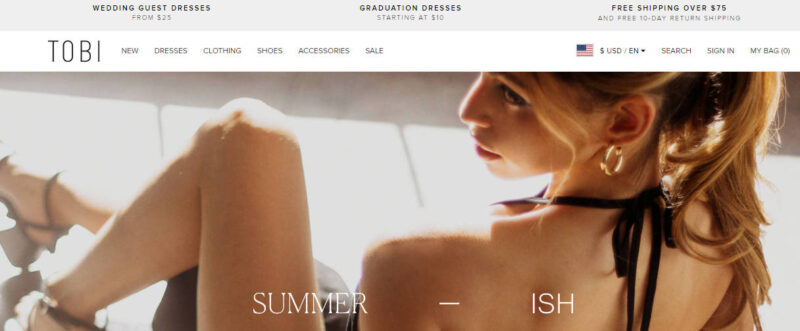 Tobi is an online women's retailer known for its wide array of stylish, affordable clothes, similar to Lulus. Their mission is making current runway and celebrity styles accessible at lower price points.
Most items on here are between $20-$80. You'll find cute dresses, bodysuits, tops, bottoms, coats, swimwear, shoes, accessories, intimates, and more. They offer fast fashion prices for of-the-moment styles.
It releases trendy new arrivals to their site almost daily. They also have frequent sales, promo codes, and loyalty programs. This is a go-to shop when you want fashionable clothes on a budget.
Key Benefits:
Playful, Girly Styles
Affordable Going-Out Fashion
Frequent Sales & Deals
Huge Selection Under $100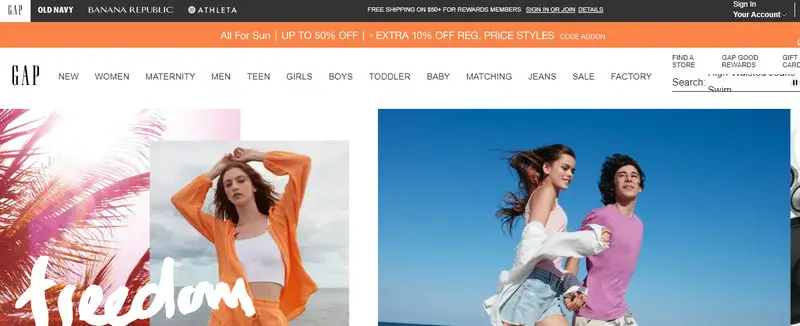 GAP is a classic affordable American clothing brand, but they also offer a lot of cute, casual styles. Shop there for a wide selection of wardrobe staples like denim, t-shirts, button downs, sweaters, dresses, tops and more.
While they don't offer trendy going-out pieces, it excels at everyday essentials, workwear and basics on a budget. It often runs sales, making their affordable pieces even more budget-friendly.
In addition to clothes, they also offer shoes, bags, jewelry, beauty, and more. Overall it's a great place to find affordable classics and comfortable essentials.
Key Benefits:
Affordable Wardrobe Basics
Great Selection of Casual Pieces
Lots of Sales & Promos
Versatile Workwear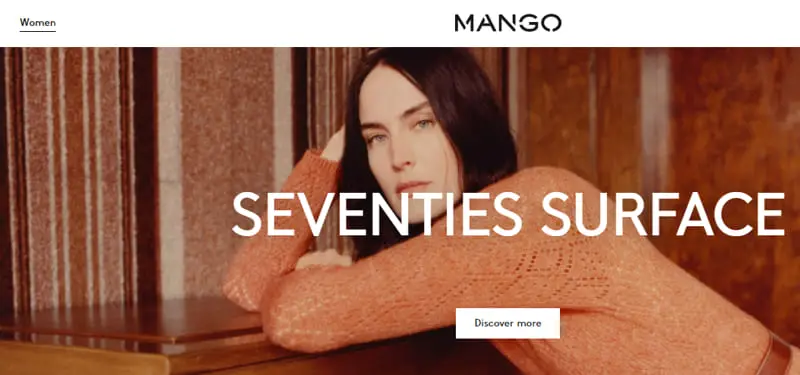 Mango is an international fast fashion brand from Spain that offers trend-driven styles for women and men. Similar to Lulus, this brand provides affordable, stylish clothes and accessories with lots of variety.
Most items cost between $40-$100, making it a bit pricier than some fast fashion but still reasonable. They're known for elevating basics with details like shoulder pads, ruffles and statement buttons that lend a luxe feel.
The clothing brand emphasizes wearable trends, clean silhouettes, and quality fabrics that don't feel disposable. You'll find lots of versatile blazers, trousers, and blouses along with trendy coats, dresses, and denim. Their accessories are also beautifully designed.
Key Benefits:
Feminine, Fashionable Styles
Higher Quality Fabrics & Design
New Collections Frequently Added
Affordable Prices for the Styles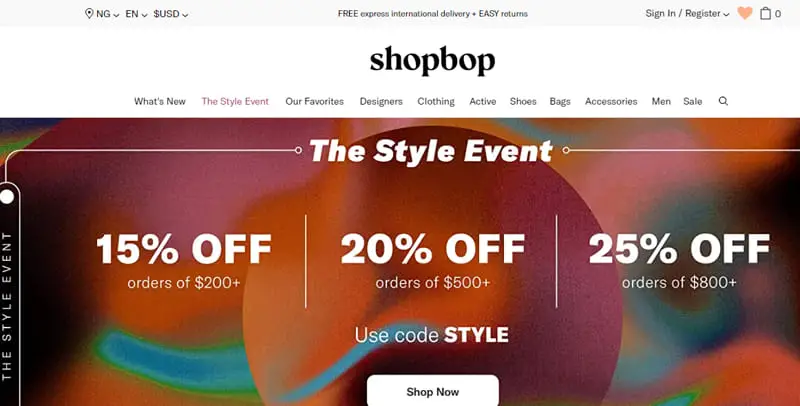 Shopbop is a major online destination for designer fashion. They stock clothes, shoes, bags, accessories, and beauty products from hundreds of established and emerging designer brands.
While more expensive than fast fashion, it offers high-end designer pieces at discounted prices. They frequently have sales of up to 70% off which makes luxury fashion more accessible.
While exploring, you'll find gorgeous dresses, tops, jeans, jackets, shoes, jewelry, and handbags. But the quality, fabrics, and construction are superior since everything is designer-made.
Key Benefits:
Curated Designer & Contemporary Styles
Wide Selection of Dresses & Tops
Designer Denim, Shoes & Handbags
Frequent Sales & Promotions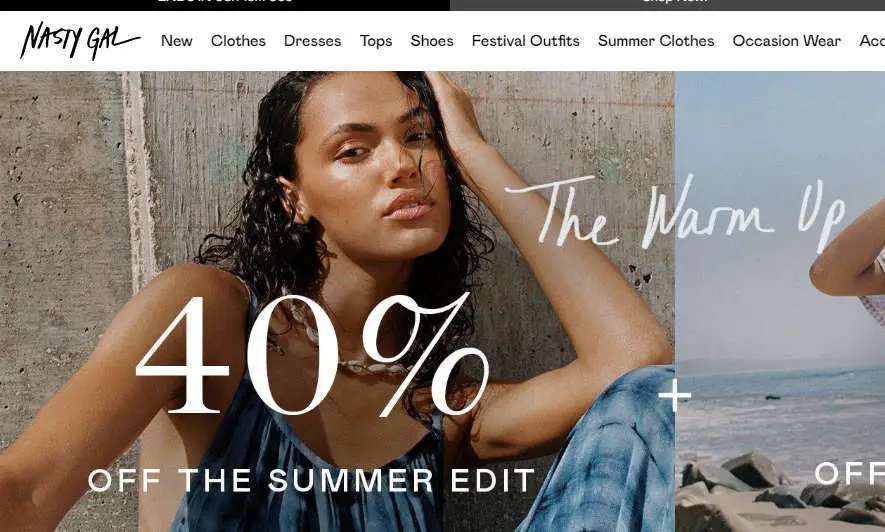 Nasty Gal is an online women's retailer started by #Girlboss Sophia Amoruso in 2006. They offer edgy, trendy clothes and accessories at affordable price points.
This brand aesthetic pairs punk, glam rock, and vintage style inspirations for bold and statement-making designs. Most items are priced between $20-$100 on their website.
They're especially known for their dresses, shoes, vintage-inspired denim, and attention-grabbing outerwear. It also offers extended sizes up to 4X.
If you love funky prints, leather, cut-outs, and sequins, it has lots of unique going-out looks and accessories to choose from.
Key Benefits:
Edgy, Daring Retro Styles
Sexy Going-Out Dresses & Bodysuits
Affordable Trendy Pieces
Good Sales & Promos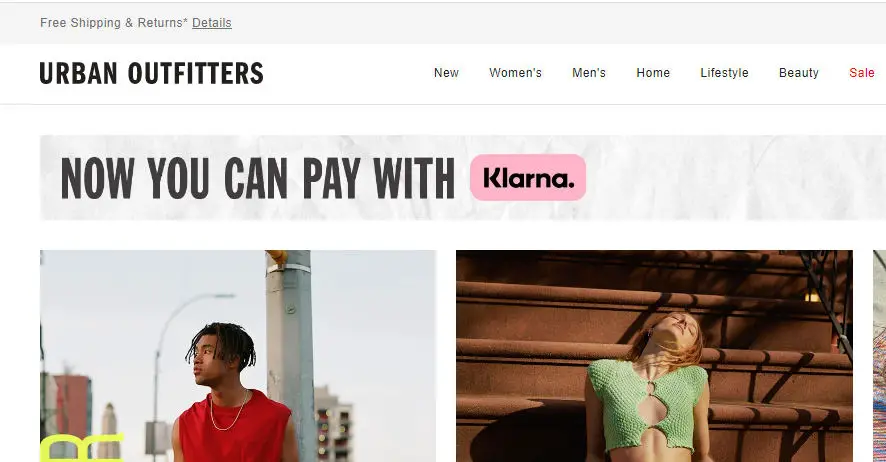 Urban Outfitters is a popular bohemian-style retailer offering a mix of casual essentials along with trendy going-out fashion. They carry their own brand plus a variety of contemporary labels.
It has tons of cute dresses, tops, denim, outerwear and accessories with an edgy downtown vibe. Their massive selection and regular sales make it easy to get trendy looks on a budget.
There are a lot of different kinds of clothes, from casual and quirky to dresses for wedding guests, loungewear, festival wear, and more. The home goods and accessories are also fun and easy on the wallet.
Key Benefits:
Eclectic Bohemian Style
Trendy Dresses, Tops & Bottoms
Contemporary Brands
Good Sales & Promotions
Conclusion
Lulus set the standard for cute, affordable women's fashion and inspired many similar online boutiques. While Lulus has an unbeatable selection, checking out alternatives retailers lets you explore new styles.
Each Lulus competitor featured here brings something unique to the table. You'll find sustainable pieces, edgy looks, cool indie designers, extended sizes, petite and tall options, and more. Branch out and discover brands that offer new variety while still prioritizing cute style and low prices.
With so many chic and budget-friendly clothing sites & stores like Lulus today, you can affordably mix up your wardrobe. Try on some trends outside your comfort zone or invest in luxe designer quality at discounted prices. Whatever your style, there's an amazing online shop that will help you look and feel your best.
FAQs About Lulus & Similar Stores
What type of clothes does Lulus sell?
Lulus sells trendy, affordable women's clothing including dresses, tops, bottoms, outerwear, swimsuits, shoes, bags, jewelry, and accessories. They are known for cute dresses, bodysuits, and going-out styles.
What sizes does Lulus carry?
Lulus offers a wide range of standard and plus sizes, from XXS-4X. They carry petite and tall length options in many styles as well.
Does Lulus have sales or promo codes?
Yes, Lulus runs sales and promotions frequently. You can find promo codes for percentage discounts or free shipping on their website.
How often does Lulus release new arrivals?
Lulus adds about 100-200 new styles to their site daily. They refresh their inventory extremely frequently.
What is the Lulus aesthetic?
The Lulus aesthetic emphasizes feminine, romantic styles with details like ruffles, puff sleeves, and florals. Lots of cute dresses, jumpsuits, tops, skirts, and accessories.
Does Lulus have physical stores?
No, Lulus operates as an online-only retailer. But they offer free returns within the US if you want to try clothes on at home before deciding.
How fast is Lulus shipping?
Lulus offers free 3-7 day standard shipping in the US. Expedited 2-day shipping is also available for an added fee.
Can I return sale items to Lulus?
Yes, Lulus accepts returns and exchanges on sale items within 14 days of the original ship date. You just need to have the packing slip.
How is the quality at Lulus?
Considering the affordable prices, Lulus clothes are praised for being good quality "fast fashion." Materials and construction hold up well for the low costs.
Does Lulus have maternity clothes?
Yes, Lulus has a maternity section with stylish dresses, tops, bottoms, and swimwear tailored for expectant mothers.
Is Lulus only for women?
Lulus primarily sells women's fashion and accessories. But they recently launched Lulus Athleisure, a small collection of activewear for men and women.