Forever 21 is a popular fast fashion retailer known for its trendy and affordable clothing and accessories. However, there are many other great competitors out there that offer similar styles at similar price points for the Forever 21 audience.
In this blog post, I will show you the top clothing stores like Forever 21 where you can find fashionable apparel, shoes, jewelry, and more on a budget. Whether you are looking for everyday basics, going out looks, office outfits or loungewear, these Forever 21 alternatives have you covered.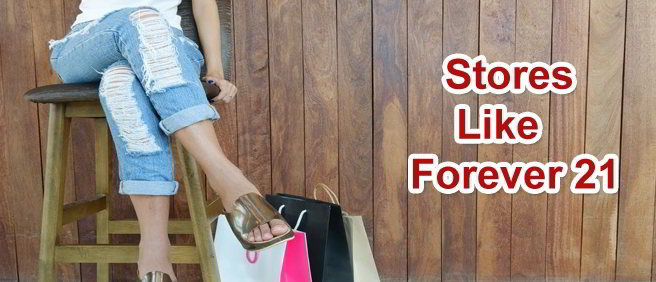 Top 16 Websites & Brands Like Forever 21 For Trendy Fashion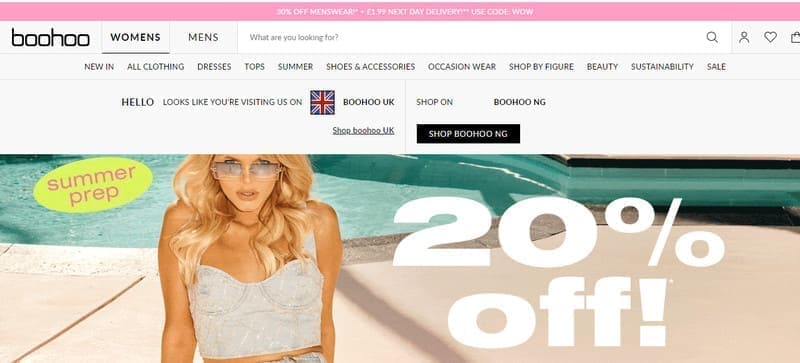 Boohoo is a UK-based online fashion retailer that offers trend-led clothing for both women and men. Known for its fast pace and low prices, it adds hundreds of new items to its site daily.
It carries a wide range of products including dresses, tops, bottoms, outerwear, swimwear, shoes, accessories and more in the latest styles. Sizing runs from US 0-14.
With its huge selection that rivals Forever 21, this brand is ideal for shoppers who want lots of variety and options for creating head-to-toe looks. Standard shipping takes 3-5 days, or you can pay extra for faster shipping. It frequently has sales with up to 80% off clearance items.
Key Benefits:
Massive range of affordable, trendy fashion
Ultra low prices, with many items under $20
Fast shipping available
New arrivals added daily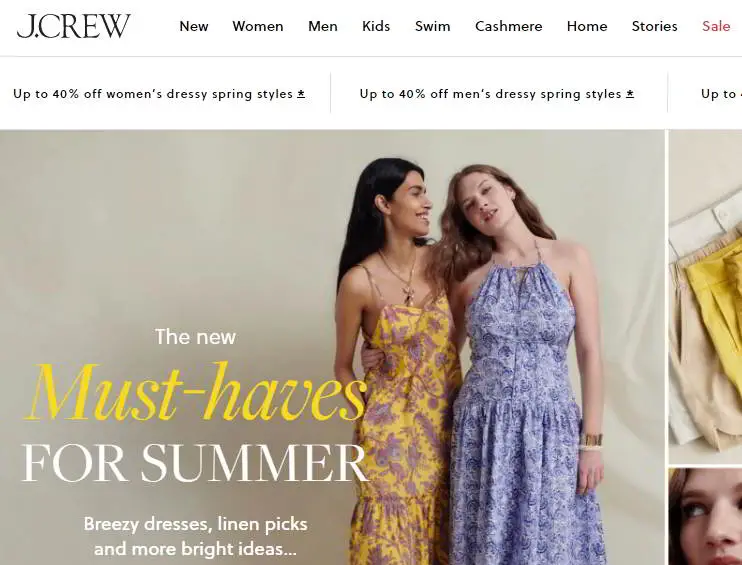 Although a bit pricier than Forever 21, it is a great option for classic wardrobe essentials and workwear with its signature preppy-cool aesthetic.
This clothing company carries stylish, well-made basics like denim, button-ups, t-shirts, blazers, dresses and more. The quality and fit are impressive for the price point. Their sizes run 00-16 for women and XXXS-XXL for men. Sale prices are typically 40-60% off.
In addition to its mainline, it offers budget-friendly sister brands J.Crew Factory for wardrobe staples and Madewell for denim and boho-chic style.
Key Benefits:
Timeless classics and office-ready essentials
High-quality materials and fits
Good sales and price-matching policies
Trendy sister brands for more looks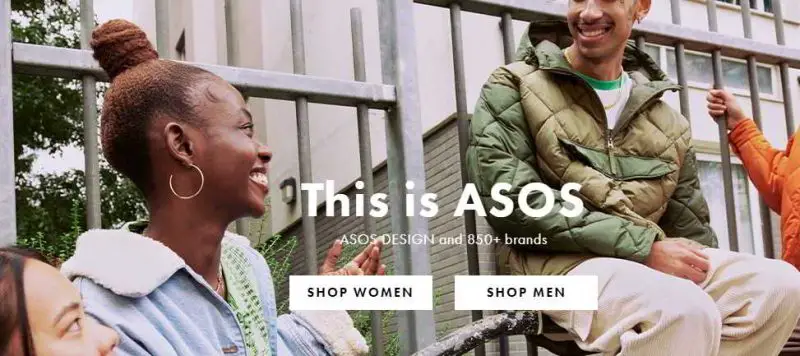 ASOS is one of the biggest online fast fashion stores like Forever 21 out there, with over 85,000 products available. This UK-based company ships to 100+ countries and stocks its own in-house designs as well as hundreds of third-party brands.
At this store, you can shop the latest trends inspired by catwalk designs and celeb styles. They offer an extremely diverse range of fashion apparel, shoes and accessories in an array of styles to suit any taste.
Sizes go up to US 18 for women and big/tall for men. Sale items are up to 70% off, and clearance up to 80% off.
Key Benefits:
Enormous selection of stylish fashion
Inclusive size range
Affordable pricing, especially sales/clearance
Fast shipping options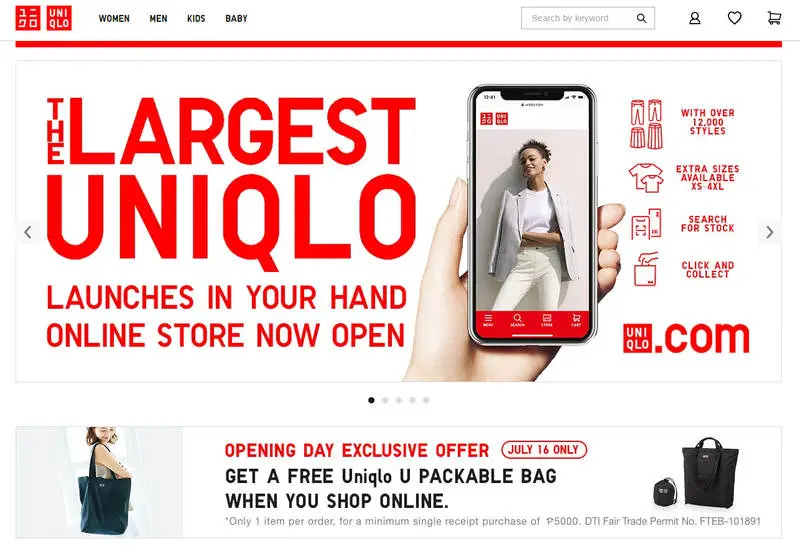 Uniqlo is a Japanese clothing retailer known for its quality basics and minimalist, modern aesthetic. If you love Forever 21 brand but want better fabrics and construction, this is a solid choice.
This clothing store focuses on high-performance, functional wardrobe essentials in sleek silhouettes and muted color palettes. Think stretchy jeans, lightweight jackets, wrinkle-free button-ups, breathable tees and more.
Their innovative fabrics and technologies make their products perfect for everyday wear. And the prices are very reasonable, with most items under $50. Sizes run XXS-XXL for women and XXS-XXXL for men.
Key Benefits:
Well-made basics and innovative fabrics
Affordable prices for the quality
Timeless, minimalist style
Free shipping and returns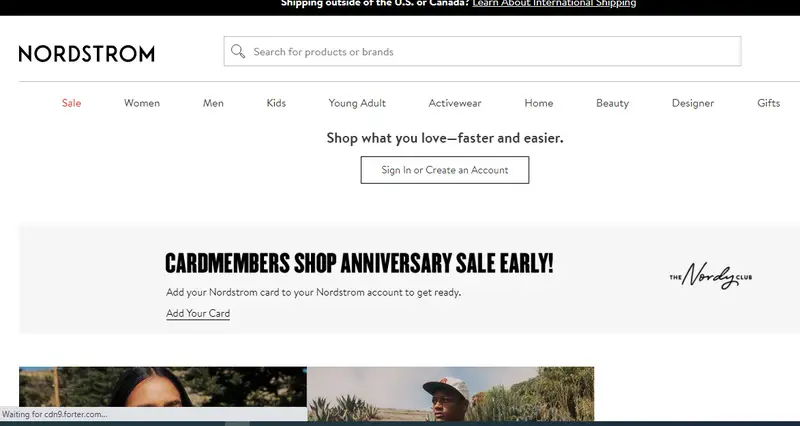 Nordstrom is a high-end department store that also offers plenty of affordable apparel similar to Forever 21. Shoppers can browse brands like BP., Topshop, and more for trendy dresses, denim, graphic tees and everyday casual wear.
While more expensive than Forever 21, their sales and clearance sections can offer huge savings on both designer and contemporary brands. Styles tend to be slightly more elevated and sophisticated. It offers free shipping and returns for some order.
Key Benefits:
Huge selection of top brands and designers
Trendy contemporary fashion for less
Generous sales and markdowns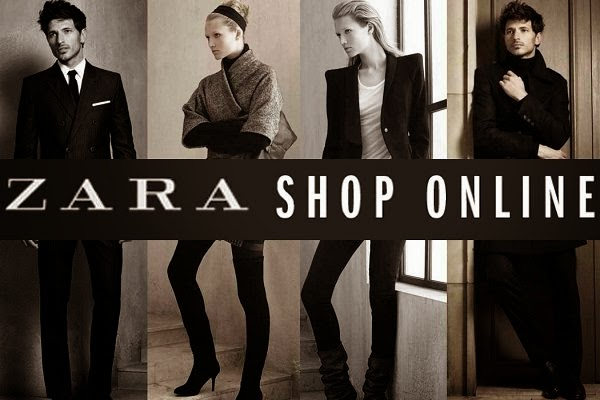 Spanish fast fashion giant Zara releases new styles daily in limited quantities. Shop trendy blazers, faux leather pants, satin dresses, trench coats and more. It also offers basic tees, denim and knits. Most items are priced between $25-$100.
Their stores get 2 shipments of new apparel per week to stay on top of trends. But sizes and inventory fluctuate, so new finds sell out quickly. Reviews praise the stylish clothes and accessories. Some criticize the quality compared to the prices.
Key Benefits:
Trendy and stylish clothing
New arrivals 2x per week
Higher quality for fast fashion
Chic and modern aesthetic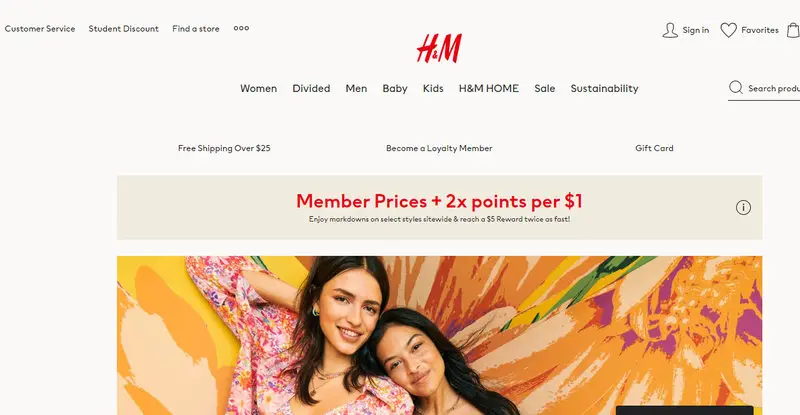 H&M is one of the world's largest fast fashion retailers like Forever 21. This Sweden-based company sells trendy clothing for women, men, teens and kids.
It provides all the staples you need to build your wardrobe. Think solid color t-shirts, camisoles, tanks, leggings, jeans, button-downs, blazers, trousers and more. You'll also find fun seasonal items like off-the-shoulder tops, ruffled skirts and embroidery.
Their stores carry Divided, a line aimed at young women with edgy details like slits, sheer fabrics and asymmetrical cuts. Shoppers praise the easy online ordering, convenient locations, inclusive sizing and frequent sales up to 60% off.
Key Benefits:
On-trend fashion that's updated frequently
Affordable prices, especially with sales
Inclusive sizing
Free shipping and returns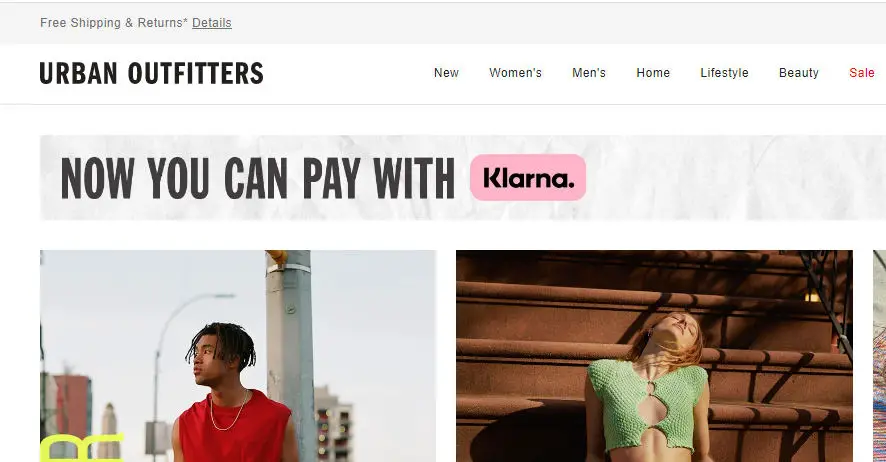 Urban Outfitters is a bohemian-inspired retailer selling its own brand along with popular third-party brands like Champion, Levi's, and much more. The style leans trendy, edgy, and vintage-inspired.
In addition to women's, men's and teen apparel, it offers a lifestyle assortment including vinyl records, dorm decor, books, beauty products and more. The accessories and home goods have an urban, retro vibe.
Compared to Forever 21, expect fewer basics and more statement pieces and novelty items. Prices tend to be a little higher but there are often good sales.
Key Benefits:
Unique, boho-inspired fashion
Cool novelty and lifestyle items
Vintage and retro-influenced style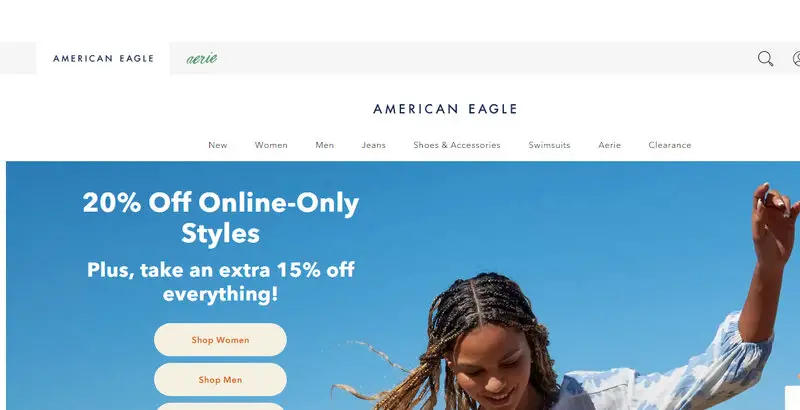 For casual, comfy clothes with a youthful vibe, American Eagle is a classic choice. Their jeans and activewear are so soft and affordable. I also love their intimates, loungewear and swim for quality way beyond the price tag.
AE's sister brand Aerie makes the cutest undies, bralettes and loungewear too. Expect lots of distressed denim, slouchy tees, joggers and more – clothes made for everyday life. It frequently has big sales, and shoppers can sign up for discounts and perks.
Key Benefits:
Affordable closet basics and denim
Relaxed, all-American style
Inclusive size range
Free shipping and returns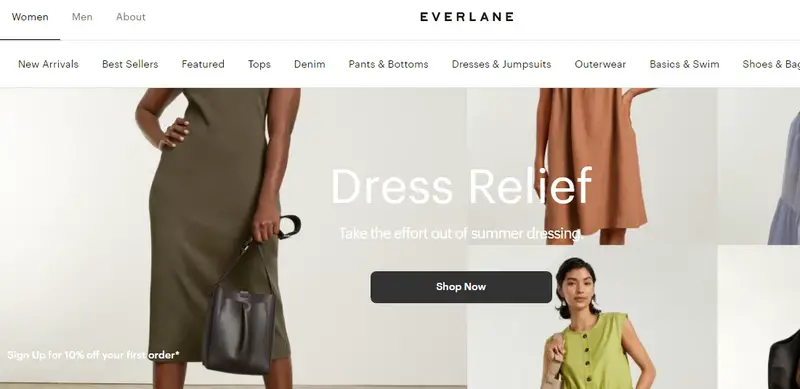 Everlane focuses on ethical factories and quality materials for a timeless look. This brand offers affordable basics like tees, denim, dresses and outerwear ranging from $25-$200.
Their top seller is their casual Day Glove flat. Other favorites include the Japanese denim, light cotton tees and relaxed Work Pants. Sizing spans 00-16 in petite, regular and tall lengths.
Fans love their transparency about ethical factories and costs. Some expect more luxury materials for the prices, while others say inconsistent sizing is a drawback.
Key Benefits:
Elevated materials and craftsmanship
Sleek, modern design sensibility
Ethical factories and practices
Reasonable prices for the quality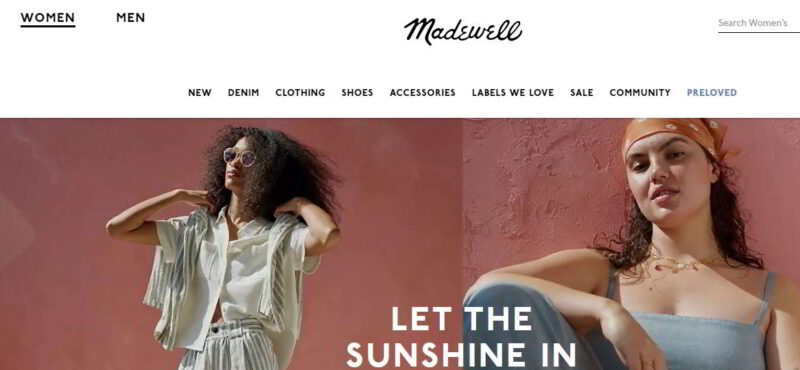 Madewell began as a denim label and is now a full-fledged brand with a down-to-earth, tomboyish vibe. The clothes have a relaxed and comfy aesthetic while still using nice fabrics and flattering cuts.
Their jeans are famous for molding perfectly to your body and lasting for years. I also love their shirts, jackets, shoes and accessories. The quality stands out from fast fashion stores.
While exploring, expect to find stretchy skinny jeans, slouchy tees, cozy knits, sundresses, boots, boy-friend button downs and more. The quality and materials are impressive for the moderate price points.
Key Benefits:
Laidback, comfy weekend style
Impressive fabrics and fits
Denimfocus with multiple fits
Boho-inspired prints and textures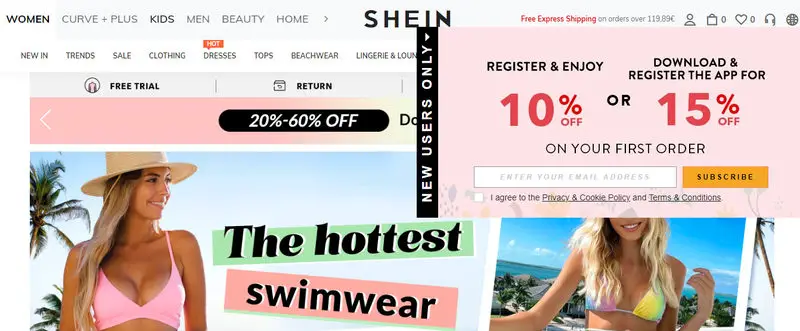 If you're looking for dirt-cheap fast fashion website for shopping, Shein is the place to go. This Chinese online retailer has taken the world by storm with its insanely affordable clothes and accessories. We're talking dresses for $10, bikinis for $5 – you get the idea.
It drops hundreds of new arrivals daily, so the selection is endless. Just don't expect amazing quality at these prices. But for trendy pieces you won't wear more than a few times, you can't beat it.
Key Benefits:
Dirt cheap trendy women's fashion
New items added daily
Styles similar to Forever 21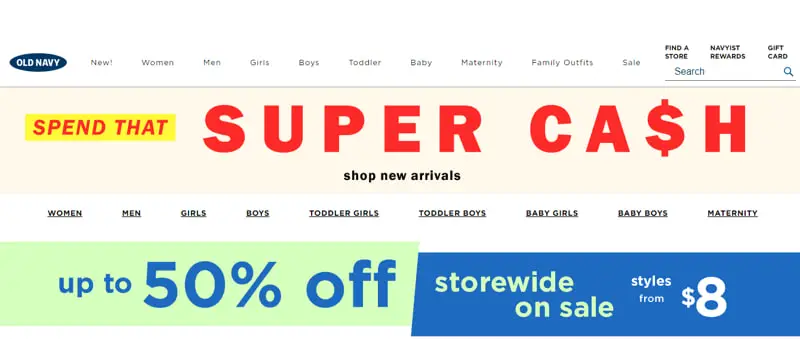 Owned by Gap Inc., Old Navy sells affordable family apparel and basics with a laidback vibe. Expect to find closet staples like hoodies, jeans, graphic tees, dresses, activewear and pajamas at budget prices.
While the quality and fabrics aren't luxury, their clothes are perfect for casual weekends and layering. The styles tend to be more subdued and wearable than fast fashion brands, however prices are still low.
Sales are offered frequently, especially on clearance items up to 75% off.
Key Benefits:
Inexpensive closet basics for all
Comfy, casual everyday style
Easy, laidback aesthetic
Size inclusive; free shipping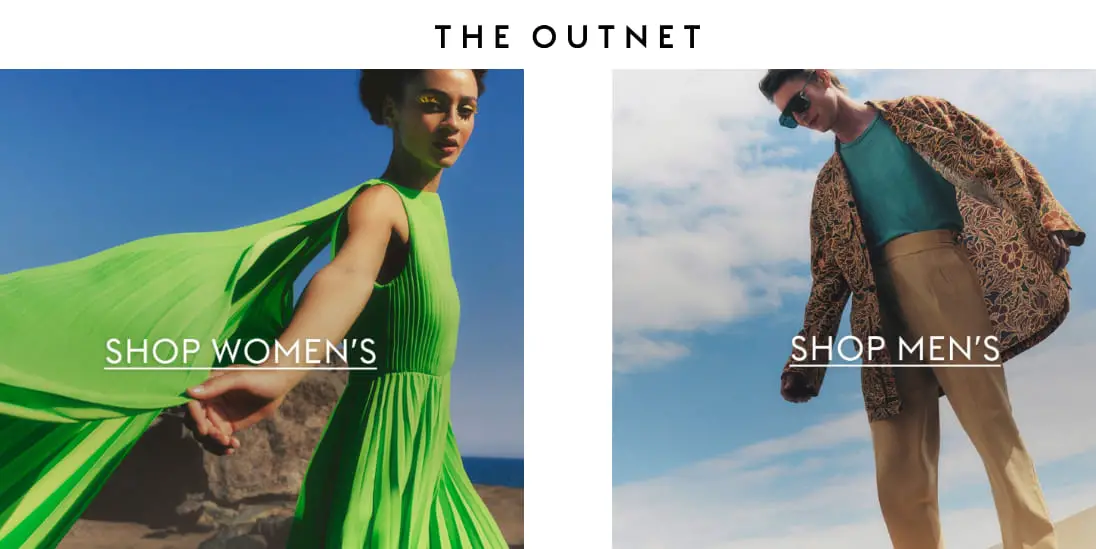 The Outnet offers discounted high-end luxury brands like Valentino, Alexander McQueen and Saint Laurent at up to 75% off retail prices. This makes it possible to snag luxe designer items for less.
This company carries clothing, shoes, bags and accessories in past season styles and limited inventory. New arrivals come daily, and inventory turns over rapidly. Deep discounts mean you can find amazing deals if you browse regularly.
Standard shipping takes 5-7 days, or you can pay extra for expedited shipping. Returns are free when you follow the policies.
Key Benefits:
Deeply discounted luxury brands
New arrivals daily
Huge savings on designer fashion
Free return shipping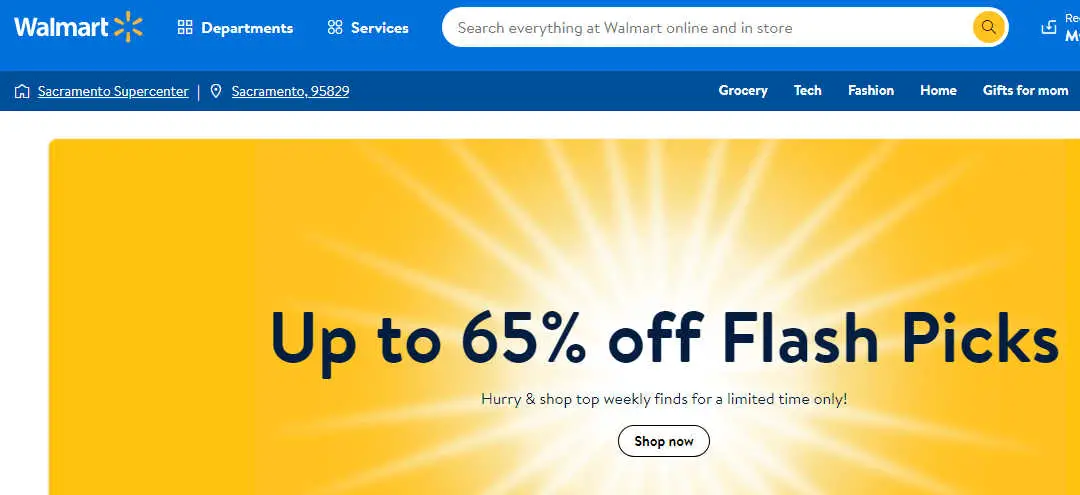 It may be surprising, but Walmart actually has some super cute and affordable women's fashions these days under trendy private label brands like Scoop, Sofia Jeans by Sofia Vergara, and Free Assembly.
You can find stylish apparel like denim, tops, skirts, jackets, loungewear sets, and more for less. Lots of options under $20. Although the quality varies, their clothes are fine for casual everyday style on a tight budget. Their everyday low prices can't be beat.
Key Benefits:
Seriously low prices
Surprising fashion finds
Free shipping; easy returns
Convenience of Walmart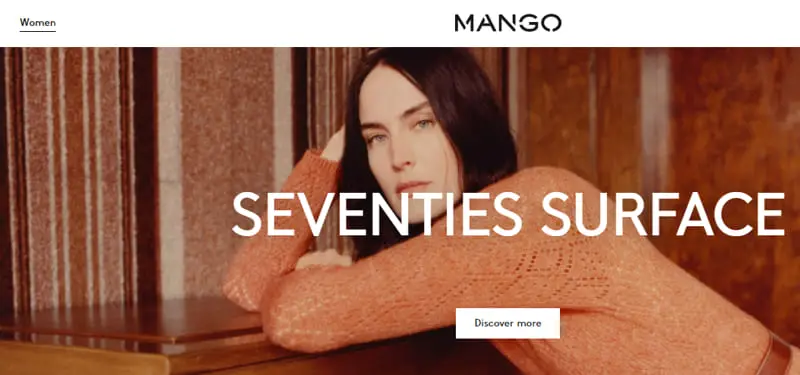 Mango is an international fast-fashion retailer from Barcelona that offers trendy yet sophisticated clothing and accessories. Their pieces lean chic rather than overly trendy.
Shop stylish tops, pants, dresses, sweaters, coats and more in classic hues, quality fabrics and flattering cuts. Their prices are affordable, though a bit higher than extreme fast fashion. Sales can offer 40-60% off. The quality and style make it a notch above basic fast fashion.
Key Benefits:
Affordable prices but decent quality
Flattering cuts and nice fabrics
More refined styles rather than super trendy
Free shipping and returns
Conclusion
While Forever 21 is known for its cheap, trendy fashion finds, there are many other excellent stores like Forever 21 offering similar styles, quality and pricing for the savvy shopper.
Whether you are looking for designer brands at a discount, cool vintage-inspired pieces or just solid everyday basics, these Forever 21 competitors have you covered.
No matter your personal style or budget, you can find stylish, affordable alternatives to Forever 21 from retailers worldwide. Just take the time to explore beyond the standard mall staples. Happy shopping!
FAQs About Websites Like Forever 21
Does Forever 21 still exist?
Yes, Forever 21 still exists and operates some website and physical stores after being purchased in bankruptcy. However, they've closed many locations.
What age group shops at Forever 21?
Forever 21 targets a teenage and young adult demographic, from late high school through college. However, they offer extended sizes making their clothes wearable at any age.
What makes Forever 21 so popular?
Forever 21 is known for fast production of extremely trendy styles at rock-bottom prices. Their massive selection and constant new arrivals made them a fast fashion destination.
Does Forever 21 have plus sizes?
Yes, Forever 21 carries plus size clothing up to 3X in many styles. Their plus collection offers trendy, affordable fashion in extended sizes.
Is Forever 21 high quality?
Forever 21 prioritizes low prices over quality. Most clothing and accessories are aimed at short-term wear. However, some basics like tees may hold up better.
Is Forever 21 going out of business?
Forever 21 filed bankruptcy in 2019 and closed many stores, but remains in business after being purchased. However, its long-term future remains uncertain.
Does Forever 21 ship internationally?
Yes, Forever 21 ships to over 80 countries internationally. Shipping fees, delivery times and other policies vary by location.
What makes Forever 21 unique?
Forever 21 stood out for its speed delivering the latest trends at unbeatably low prices. Enormous stores with new deliveries daily made shopping an adventure.