Free People is beloved by many for its feminine and bohemian style clothing and accessories. However, the prices can be prohibitive for some budgets. Fortunately, there are many affordable brands similar to Free People that offer great boho style options without breaking the bank.
In this post, we'll explore 14 of the top affordable stores like Free People for women's boho and bohemian style fashion. Whether you're looking for dreamy dresses, flowy tops, comfy jumpsuits, or eclectic jewelry, these Free People competitor stores have you covered!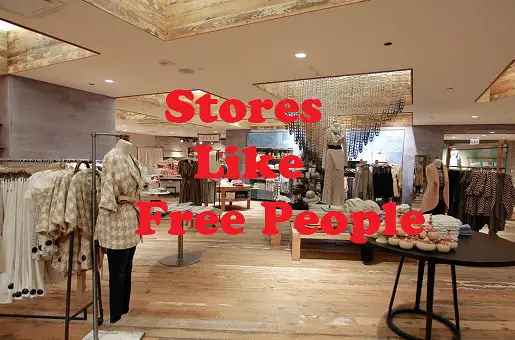 14 Affordable Stores Like Free People For Women's Boho Clothing & Bohemian Fashion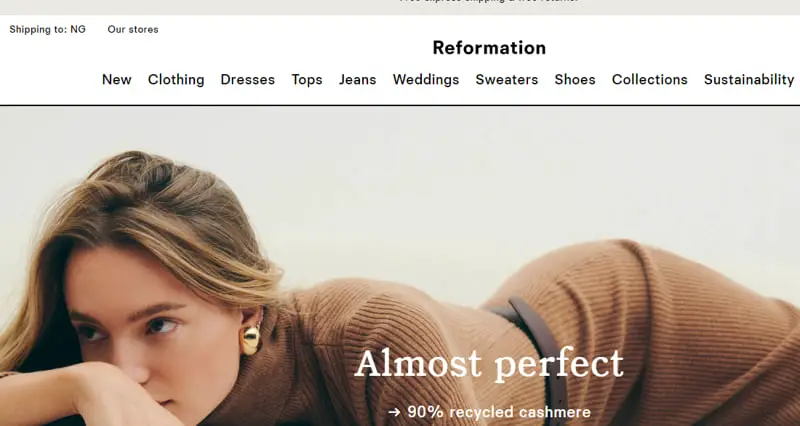 Reformation is all about sustainable and eco-friendly women's clothing with a laidback, California vibe. Like Free People, this brand nails the romantic and feminine boho aesthetic with lots of flutter sleeves, intricate lace details, and flowy fabrics like chiffon and silk.
Their price point is also similar to Free People, with most dresses, tops, and bottoms ranging from $50-$200. This makes them, one of the more expensive alternatives on this list, but you're paying for premium sustainable materials and production.
Key Benefits:
Sustainable materials and production
Boho styles made in LA
Extended sizes available
Laidback, romantic California vibe


If you're looking for super affordable bohemian fashion, Rosegal is a great option with prices that can't be beat. This clothing company doesn't produce their own clothing – they are a retail marketplace connecting shoppers to independent boutiques and designers.
Because of this model, it can offer very low prices on women's boho clothing, accessories, and shoes. You can easily find cute bohemian dresses for under $30 and flowing kimonos for less than $20. They also carry sizes up to 4XL for greater inclusivity.
This brand's inventory changes rapidly, which makes it fun to discover new boho finds every day. Just be aware that the quality can be hit or miss since so many different wholesalers use the site.
Key Perks:
Super affordable pricing
Sizes up to 4XL
Constantly updated inventory
Wholesale boutique marketplace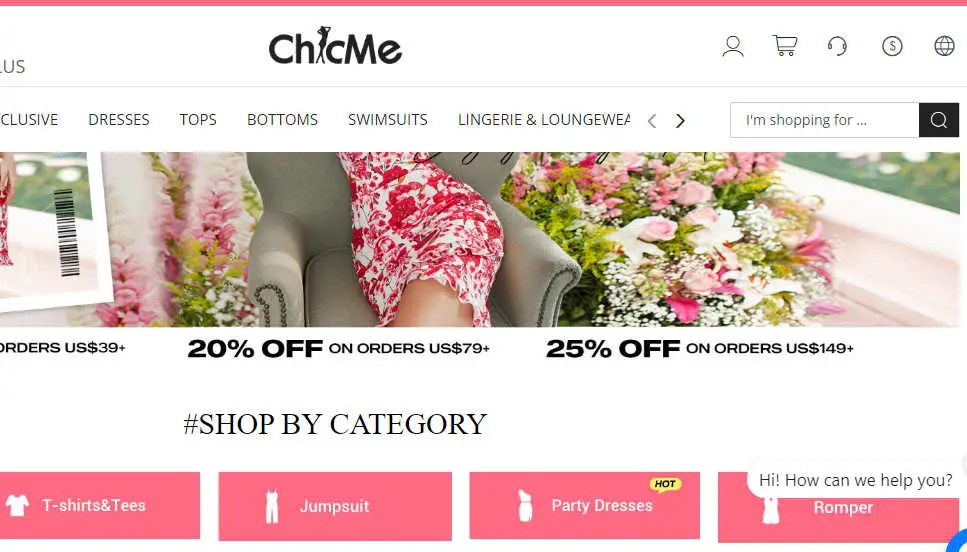 ChicMe is another online boutique marketplace that specializes in boho style clothing and accessories at low prices. They work with sellers worldwide to offer the hottest indie fashions from around the globe.
Their selection includes tons like embroidery, tassels, bell sleeves, and drawstring waists. This firm makes it easy to instantly elevate your wardrobe without spending a lot.
Popular products under $30 include flowy wrap dresses, strappy boho sandals, wide-brim sun hats, and statement earrings. For affordable casual boho style, this brand worth considering.
Key Advantages:
Global boho fashion under $30
Free shipping worldwide
Cute dresses, shoes & accessories
Boho details like tassels & embroidery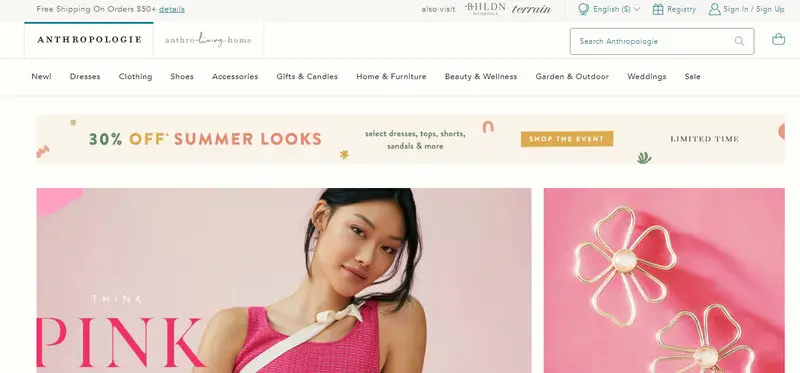 Anthropologie is likely the most similar brand overall to Free People in terms of feminine and bohemian style. However, it is more expensive across the board.
It is known for its whimsical and romantic clothing, accessories, home goods and more. Dresses often range from $100-$400. Tops are usually $50-$150 and bottoms around $100-$200. While the quality and original prints are gorgeous, the prices are steep for many shoppers.
It does frequently offer sales and discount codes to make items a bit more affordable. They also have a loyalty program to earn points towards future purchases.
Key Perks:
High quality materials & construction
Intricate boho-inspired details
Reliable brand with rave reviews
Good sales in-store & online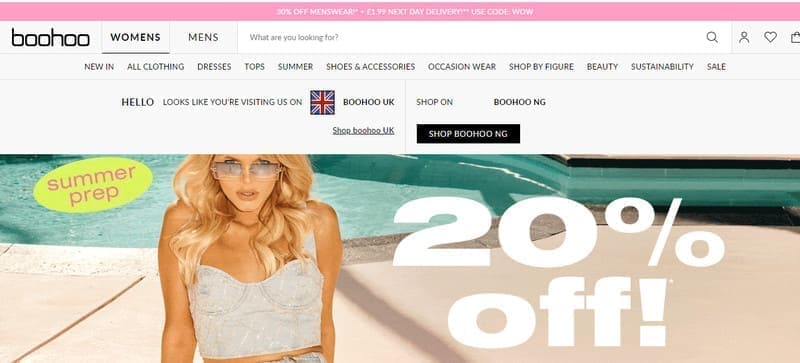 Boohoo brings plenty of on-trend boho options to the table at affordable fast fashion pricing. As a company based in the UK, their aesthetic often aligns with the casual, flowing bohemian vibe too.
It has an entire section dedicated to boho-style clothing and accessories. Here you can shop everything from crochet bralettes to off-the-shoulder peasant tops and dresses. Extended sizes are available on their website, and most products cost between $10-$50.
This clothing brand adds new options multiple times a week, so the selection is always changing. Keep an eye out for their sales which often include 50-60% off everything.
Key Perks:
On-trend affordable boho
New arrivals multiple times a week
Extended sizes available
Frequent site-wide sales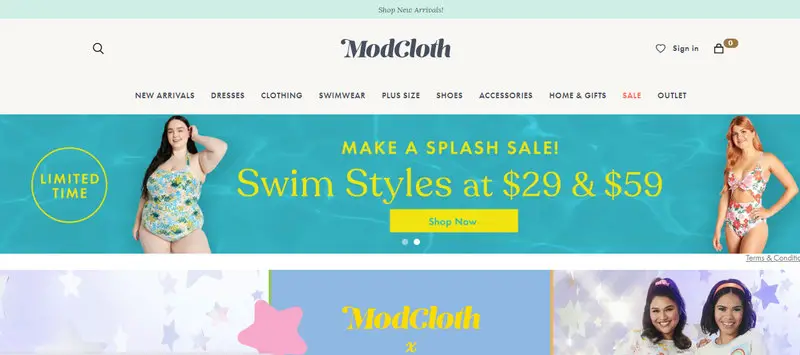 ModCloth has always been a go-to for retro, indie, and boho style clothing with a vintage twist. They offer tons of dresses, swimwear, shirts, pants, and accessories that have an eclectic, romantic vibe.
Their boho aesthetic leans more towards 1960s and 70s inspired peasant blouses, paisley prints, and retro floral patterns. Their quality is reliable and pricing is mid-range.
Some customer favorites include their embroidered denim jackets, ruffle wrap dresses, headbands and hair accessories, and boho-chic wedges.
Key Perks:
Retro boho pieces with vintage flair
Reliable quality at mid-range pricing
Extended sizes up to 4X
Cute hair accessories & boho shoes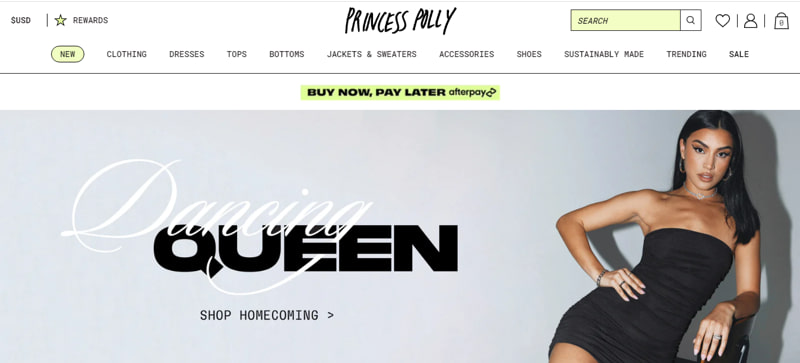 Princess Polly brings youthful, playful style to the boho aesthetic that will appeal to Free People fans. This Australian-based company stocks affordable, trendy clothing and accessories with prices from $10-$60.
Their selection includes tons of flirty options like off-the-shoulder tops, ruffled miniskirts, lace-up denim shorts, and strappy sundresses. The quality can vary, so read item reviews before purchasing. But the prices make it easy to take a chance on some fun boho pieces.
It also carries shoes, jewelry, bags, and beauty items to complete your look. Expect to see crop tops, chokers, woven handbags, and block heel sandals that embrace the laidback boho vibe.
Key Advantages:
Playful, trendy boho clothing
Affordable prices from $10-$60
Tons of crochet, lace, ruffles
Cute bags, shoes & jewelry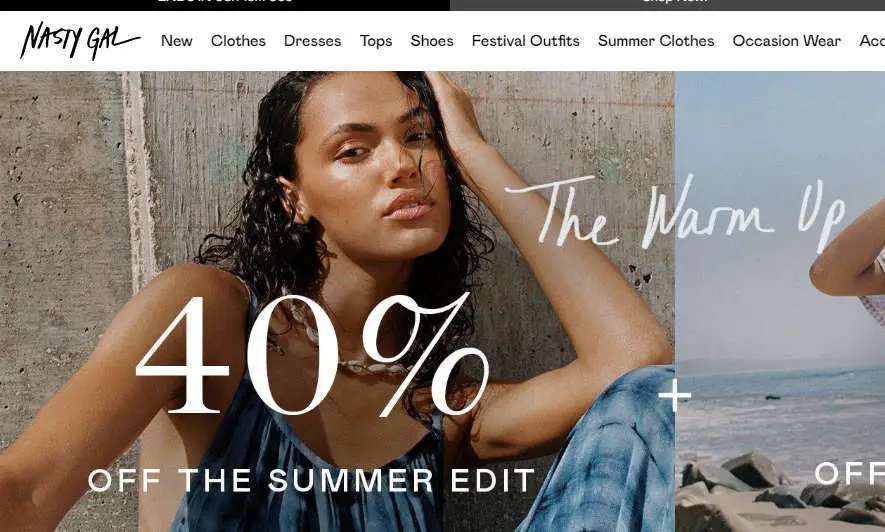 Nasty Gal brings edgy attitude to boho style. The online retailer started with vintage fashion and grew into its own brand.
Shop embroidered peasant blouses, maxi dresses with lace-up details, floral jumpsuits and more. It is an alternative to stores like Free People that gives staples an edgy makeover with faux leather, moto details and asymmetric styling.
Based in L.A., it offers quick shipping in the U.S. They frequently run sales up to 60% off that make boho finds even more affordable.
Key Perks:
Edgier, fashion-forward boho style
Reasonable prices from $20-$100
Frequent sales and discount codes
Clothing for the rock n' roll boho girl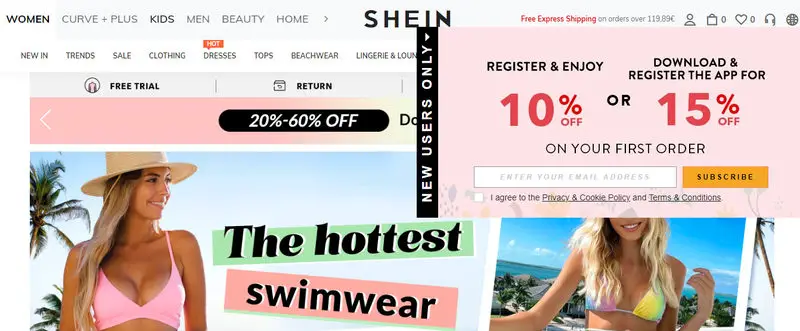 Shein is beloved for their incredibly affordable, on-trend women's clothing and accessories. Like other Chinese fast fashion sites, prices here are hard to beat with most items ranging from $5-$30.
Within their massive product selection, boho lovers can find peasant blouses, embroidered tunics, floral maxi dresses, and lace bralettes galore. Occasionally the quality is questionable, so be discerning when placing orders. But the prices make it easy to take a chance on some trendy boho finds.
It adds fresh options daily, so new boho styles are always popping up. For affordability, selection, and speedy shipping, they are a solid Free People alternative.
Key Advantages:
Massive selection of boho clothing
Rock bottom prices from $5-$30
Fast production & shipping times
New boho arrivals added daily

Brazil-based brand Farm Rio infuses vibrant colors, bold prints, and effortless silhouettes into each of their bohemian-inspired collections.
While definitely pricier than fast fashion options, it's quality shines through. You can feel and see the luxury in their soft fabrics and intricately designed prints.
Most popular products include their figure-hugging maxi dresses, bold printed jumpsuits, flowing kimonos and dusters, and fringed handbags. If you want boho clothing made for reveling seaside, this is your brand.
Key Perks:
Vibrant colors and bold prints
Luxurious fabrics and quality
Brazilian tropical boho vibe
Stylish kimonos, jumpsuits & maxi dresses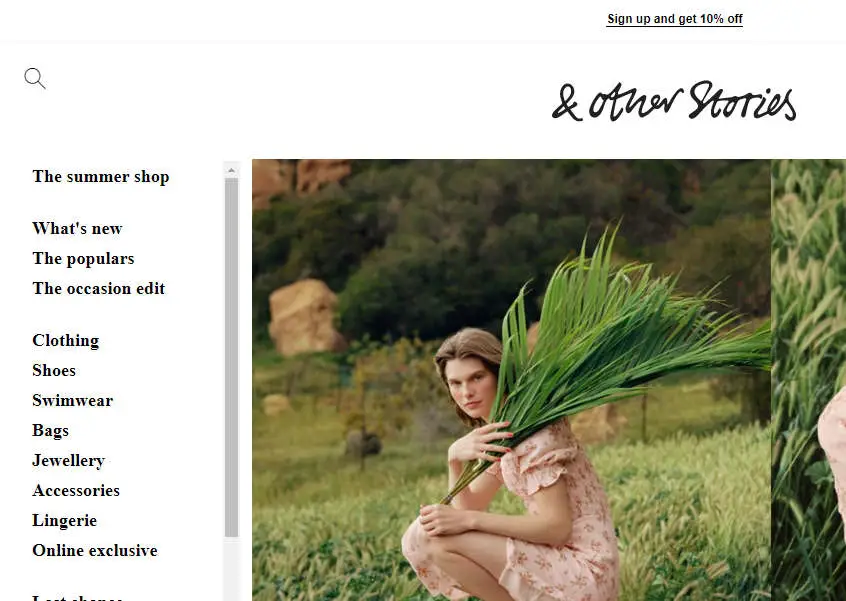 & Other Stories creates elegant, feminine clothing with a European flair and attention to detail. Their boho-inspired pieces overlap perfectly with the Free People aesthetic.
While contemporary in style, you can see touches of bohemian charm in peasant blouses, floral dresses, embroidered denim jackets, and braided sandals. The palette often features soft neutrals and pastels.
Prices range from $40-$200 with new collections and products added frequently. It is on the pricier side, but the quality and design reflect the brand's upscale roots. Expect your boho pieces from this brand to maintain their integrity season after season.
Key Perks:
Elevated quality with European style
Intricate embroidery & details
Soft boho color palette
Investment pieces that last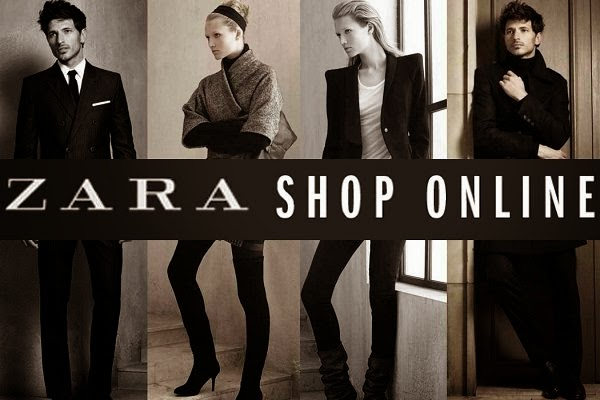 Zara is renowned fast fashion brand that takes runway-inspired styles and quickly makes them accessible and affordable. Their massive selection includes a breadth of bohemian-influenced clothing, shoes and accessories.
Browse their website or stores and you'll find off-the-shoulder floral tops, ruffle wrap dresses, espadrille wedges, pom pom handbags, and more. Their boho offerings align with the latest trends while maintaining easy wearability.
With new arrivals multiple times a week, the selection stays fresh. For affordable and fashionable boho, it is a great Free People competitor.
Key Advantages:
On-trend boho inspired by runways
New arrivals multiple times a week
Affordable pricing from $20-$100
Easy wearability meets boho charm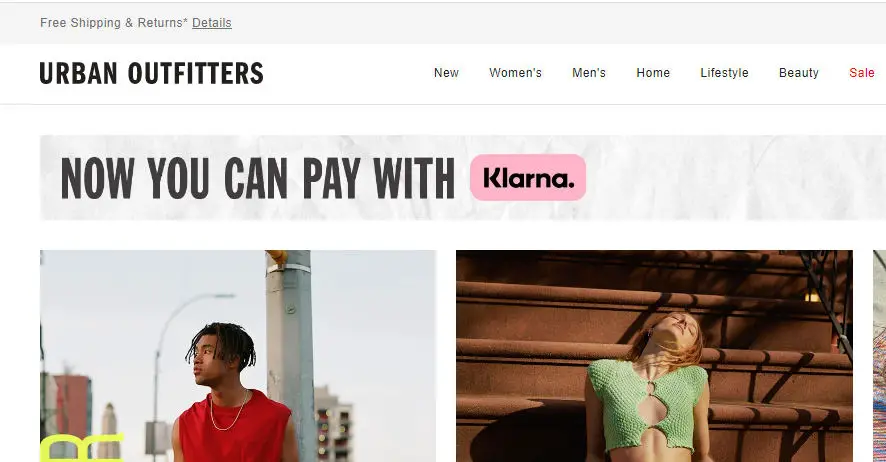 Urban Outfitters is of course an eclectic brand known for their indie clothing, home goods, and gifts. Boho style lovers will feel right at home browsing their free-spirited offerings.
You can shop Urban Outfitters boho favorites like maxi dresses, kimonos, peasant blouses, and crochet bralettes online or in stores. Prices sit in the middle from $40-$150 for most women's clothing and accessories.
In addition to apparel, it stocks a ton of room decor like tapestries, bedding, rugs, and wall hangings to adorn your space with bohemian texture and flair. For both clothing and home goods, it embraces the boho vibe.
Key Perks:
Indie style clothing & home goods
Boho-inspired room decor
Wide range of flowing boho apparel
Mid-range accessible pricing

Southern California brand Show Me Your Mumu embraces a carefree, bohemian style. Their clothes are designed for chasing sunsets on the beach, dancing barefoot, and reveling in all of life's magical moments.
Their airy fabrics, loose silhouettes, and feminine details create a perfect sweet spot between beach chic and boho luxe. Dresses and jumpsuits start around $100, with most items costing $150-$250.
Some customer favorites include their ruffled off-the-shoulder mini dresses, breezy maxi dresses, flirty rompers, and soft knit loungewear. For boho clothing made to celebrate the everyday magic, this clothing shop shines.
Key Perks:
Boho clothing for the free spirit
Signature flowy shapes and ruffles
Beachy California vibe
Elevated fabrics and quality
Conclusion
Free People fans are luckily spoiled for choice when it comes to affordable bohemian style alternatives that won't break the bank. Whether you prefer sustainable options, there are so many stores & brands like Free People making boho accessible.
Which Free People competitor is your favorite? Share in the comments below!
FAQs About Free People
What is Free People known for?
Free People is known for their feminine, bohemian-inspired clothing, accessories, and home goods. Signature details include delicate embroidery, smocked peasant blouses, maxi dresses, and flowy silhouettes.
What are some popular categories at Free People?
Some of Free People's most popular categories include dresses, tops, bottoms like jeans and leggings, intimates and lingerie, sweaters, jackets and coats, shoes, and accessories. They also carry a selection of boho home goods.
What is pricing like at Free People?
Free People positions themselves as an accessible luxury brand, with most pricing sitting mid-range. Women's clothing and accessories usually range from $50-$250 per piece. More intricate special occasion dresses can be $300+. Their home goods and gifts span from $10-$100.
Does Free People have sales?
Yes, Free People runs sales year-round both online and in stores. Some common sales include 20% off dresses, 40% off sale items, extra 50% off already reduced sale prices, free shipping at $50, and gift card offers if you spend over a certain amount.
What sizes does Free People carry?
Free People offers an extended range of sizes compared to standard straight sizing brands. They carry women's sizes XS-XL, including 00, 0, 2, 4, 6, 8, 10, 12, 14, 16. Some styles are also available in XXL. Petite and tall size options are available for some products as well.
What is the aesthetic like at Free People?
The aesthetic at Free People is feminine, romantic, and bohemian. Their clothing and imagery expresses a free-spirited vibe through details like embroidery, tassels, lace, eyelet, ruffles, and flowy silhouettes. The color palette features a mix of earth tones, florals, and muted pastels.
Who is the target demographic for Free People?
Free People's target demographic is women in their late teens through late thirties seeking trendy, quality bohemian-inspired clothing and accessories. Their customers have an affinity for indie brands and appreciate details, prints, and styles with artisanal touches and embellishments.
Where are Free People stores located?
Free People has over 140 retail locations across the United States, Canada, UK, and Mexico. Most stores are located inside shopping malls. You can find your closest Free People store by using the store locator on their website.