Urban Outfitters is a popular fashion retailer known for its eclectic, bohemian style at affordable prices. But what other Urban Outfitters competitor stores offer similar styles and shopping experiences for the Urban Outfitters enthusiast?
Here are 15 of the best online shops & stores like Urban Outfitters to discover fashionable finds while sticking to your budget.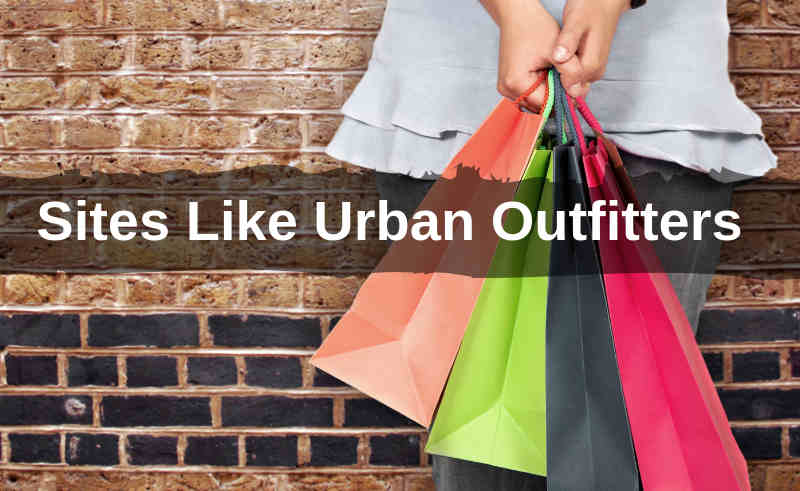 15 Best Cheap Brands & Stores Similar to Urban Outfitters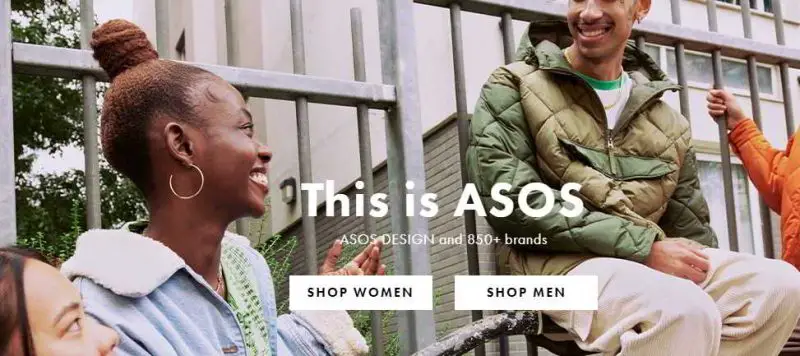 ASOS is an online fast fashion giant based in the UK. But they ship worldwide and provide free returns in the US.
The company sells its own branded fashion as well as hundreds of other popular labels. You can find everything from dresses and jeans to suits, activewear, shoes, accessories and beauty products.
It has an edgy, youthful vibe somewhat similar to Urban Outfitters. Lots of cropped, oversized and slouchy silhouettes, bold prints and fun patterns. The accessories also feature plenty of boho details from tassels to embroidered leather bags.
Key Benefits:
Huge selection of affordable, stylish clothes and accessories
Fast shipping and free returns in US
Daily new arrivals & frequent sales
Sizing from 00-20 with extended sizes available
Fun, youthful aesthetic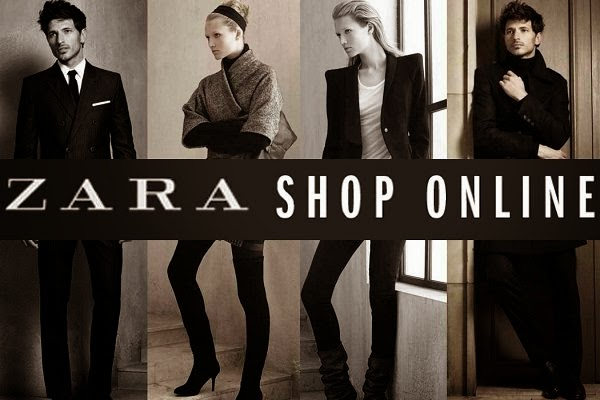 Zara is a go-to for many Urban Outfitters shoppers due to its mix of casual urban style, trendy pieces and affordable pricing.
The Spanish fast fashion giant is known for lightning-fast production that quickly brings catwalk inspired pieces into stores. New arrivals come in 2x a week to refresh the selection.
You are expected to find lots of slouchy trousers, crop tops, dainty dresses, wrap skirts, moto jackets, block heels and more. Simple wardrobe essentials get an elevated look with premium details like satin, rib knits, leather and smocking.
While not the absolute cheapest, it provides excellent bang for your buck. Most items cost $25-50. Compared to designer brands, you get looks hot off the runway for a fraction of the cost.
Key Benefits:
Trendy clothes inspired by designer fashion
New arrivals 2x a week
Higher quality fabrics at affordable prices
Chic urban vibe similar to Urban Outfitters
Stores worldwide and online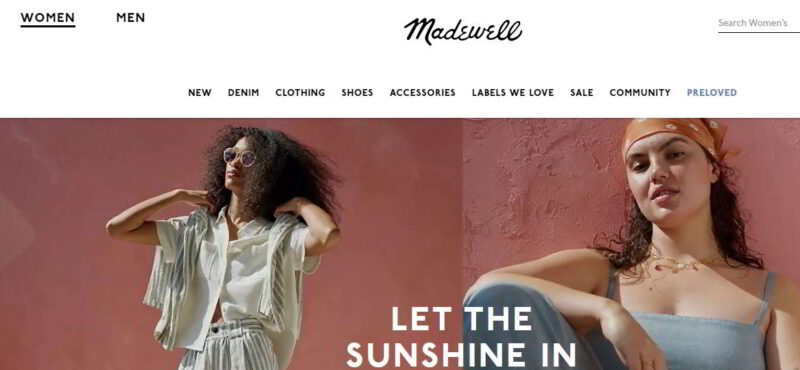 Madewell comes from J.Crew, adapting their classic preppy aesthetic into a more laidback, casual direction.
They're known for timeless wardrobe staples like jeans, tees, button-ups, sweaters, and leather jackets. Lots of minimal, relaxed essentials in muted tones, denim, and natural fabrics.
While not as inexpensive as fast fashion, this clothing company focuses on quality over quantity. Many of their cotton, linen and leather pieces last for years. Their jeans are particularly popular for the perfect fit.
Their simple, unfussy style works well for pairing with more adventurous accessory and shoe choices.
Key Benefits:
Timeless, unfussy wardrobe essentials
High quality fabrics and construction
Great for pairing with bolder accessories
Relaxed, casual aesthetic
Regular discounts and sales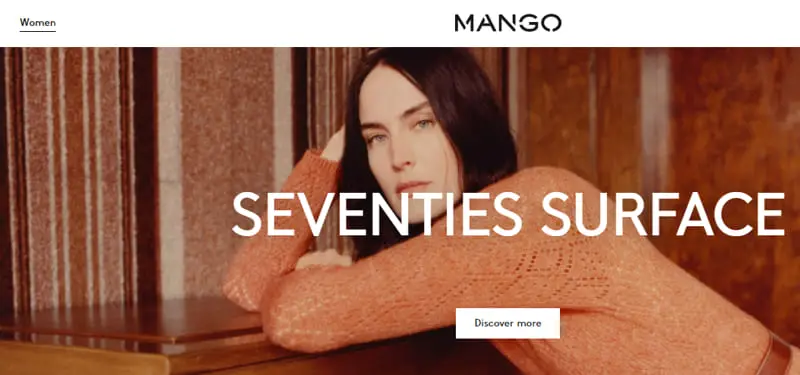 This Spain-based fashion brand offers trendy clothes and accessories aesthetic, at even lower prices.
Mango sells chic going-out looks along with casual pieces for everyday. Lots of flowy dresses and skirts, wrap tops, flared pants, block heels and more.
The quality and materials don't compare to premium brands. But it provides cute, fashionable pieces for nights out, events, vacations and summer days.
While limited plus size options, you can often find extended sizing up to XL or XXL in store.
Key Benefits:
Affordable trendy clothes for going out
New pieces every 2-3 weeks
Sales up to 50% off or more
Chic Ibiza-style vacation looks
Most items $20-40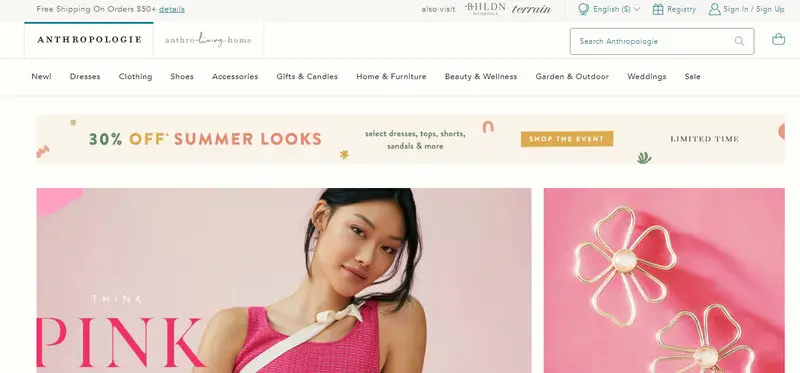 Boho chic lovers adore Anthropologie for their whimsical, feminine aesthetic. The clothing and home decor selection provides endless inspiration for free-spirited styles.
Dresses dominate at the store are with hundreds of flowing maxi and midi options. You'll also find softly tailored pants, embroidered and ruffled blouses, varsity jackets with personalized details and more.
The eccentric prints, textures, silhouettes and details create a vibe perfect for festivals, vacation, holidays and standing out in any crowd.
Key Benefits:
One-of-a-kind bohemian aesthetic
Flowy dresses, embroidered details, artisan accents
Huge selection of accessories and shoes
Home decor and gifts for every occasion
Generous sale section & email discounts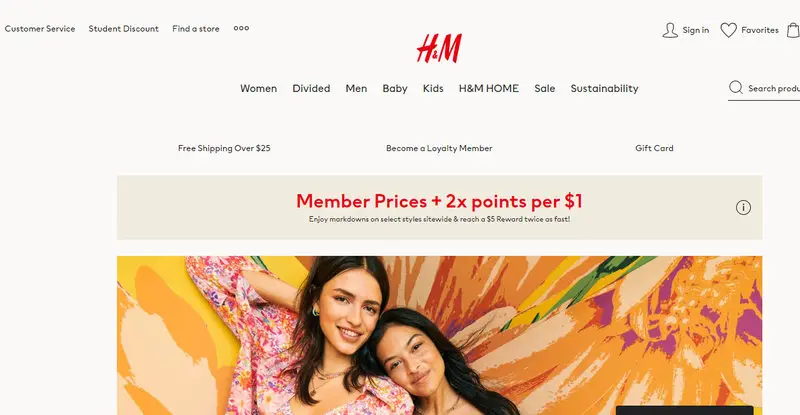 If you're looking for the absolute cheapest clothes and trendy styles, H&M delivers. As an enormous fast fashion company, they churn out incredibly affordable versions of runway and influencer looks.
The quality won't blow you away – thin fabrics, cheap hardware, etc. But for $10 dresses and $5 tees, you can't expect much. The solution is buying trendy pieces you only plan to wear for a single season.
Their rock bottom prices make it easy to experiment with new looks. See a fun blouse or sheer skirt you love but aren't sure about? Grab it for $15-20 instead of dropping $100. If it ends up not suiting you, no big loss.
Key Benefits:
As cheap as it gets for clothes
Massive selection updated frequently
Easy way to try trendy pieces for single seasons
Accessories, shoes, beauty products and basics
Sizing up to XXXL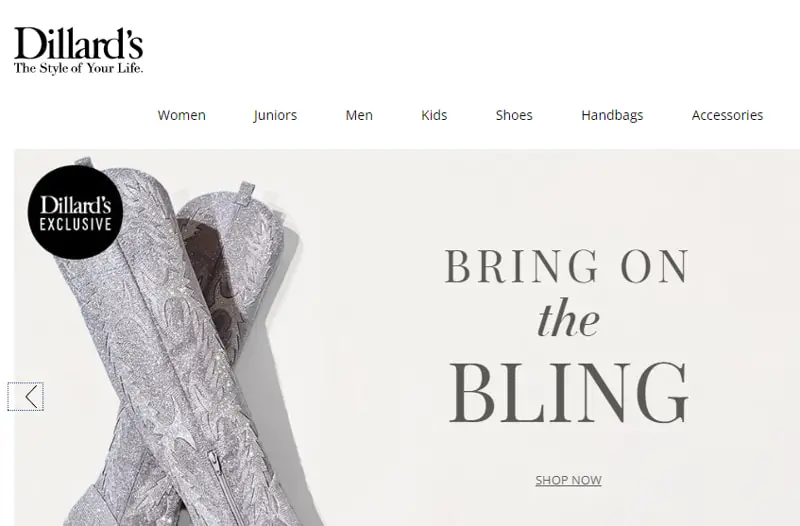 Dillard's is a great option for nice department store quality pieces at lower prices. They carry apparel, shoes, accessories, homegoods, beauty products and more.
While not the cheapest, it regular sales combined with their clearance rack make it possible to score major deals. You can often find originally $100+ items discounted to $30-50. Brands carried include Lucky, Levis, Calvin Klein, Vince Camuto and more.
Their juniors' section has a good mix of casual graphic tees, destroyed denim, slouchy dresses, rompers, dainty jewelry and boho accents. Lots of prints, crochet details, lace and Macrame add free-spirited flair.
Key Benefits:
Trendy and casual clothes for juniors
Good quality department store brands
Boho accents like lace, prints and Macrame
Clearance racks with major deals
Frequent sales & promos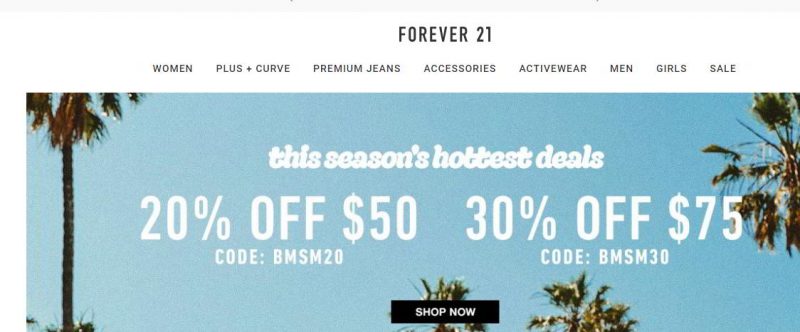 Another fast fashion favorite, Forever 21 is the place for stylish clothes and accessories on the cheap. They're especially great for trendy pieces you only plan to wear once or twice.
At under $25 for most items, you can load up on lots of tops, going-out dresses, jackets, basics, jewelry, and more without spending a ton. New inventory arrives constantly to keep up with the latest fads.
Their massive selection includes all styles from elevating basics to chic dresses and edgy ripped jeans. You'll find both timeless staples for building an urban wardrobe as well as fun seasonal fads.
Key Benefits:
Ideal for trendy, inexpensive statement pieces
Huge, constantly updated selection under $25
Tops, dresses, jeans, accessories & shoes
Massive range of styles from basics to runway pieces
Sizing up to 3X/24 in store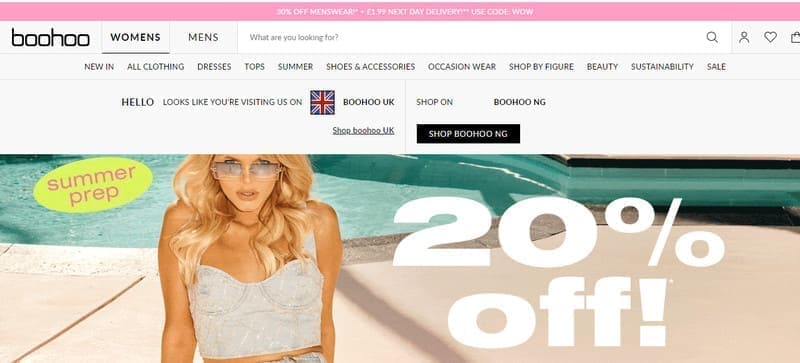 Boohoo brings fast fashion into the internet age with speedy production of inexpensive, trendy clothes. The UK-based company sells exclusively online, with new pieces added every day.
Their styles cater to party girls with plenty of crop tops, bodycon dresses, and two-piece sets. You'll also find basics, outerwear, wide leg pants, wrap styles, puff sleeves and more – all reflecting the latest influencer looks.
It prioritizes delivering catwalk and celebrity designs almost instantly after their debut. So expect to find similar pieces at a fraction of the price.
Key Benefits:
Low prices closer to wholesale
New pieces added daily
Tons of trendy, sexy going-out looks
Free returns up to 28 days in US
Curated 'collections' for easy shopping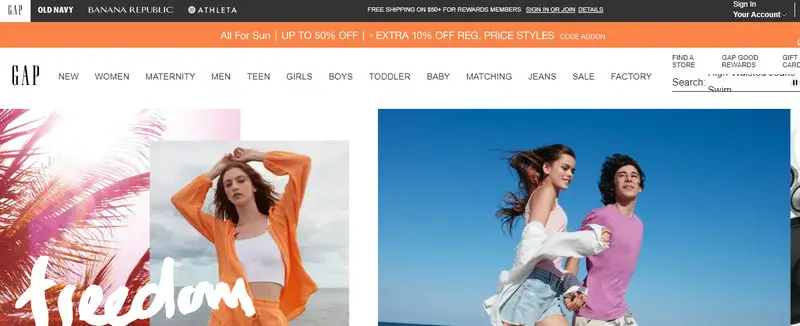 GAP is a staple when you need casual American basics on a budget. Shop soft tees, denim, khakis, sweaters, tops and much more. While trends come and go, it provides reliable go-to's for your closet.
Modern upgrades like collaborations and GapFit keep the brand feeling fresh and relevant. Sales are common so smart shoppers can stock up and save. The quality stands up over time for a sound investment.
Key Benefits:
Reliable everyday basics of good quality
Natural, soft fabrics like cotton & linen
Fits wide range of casual aesthetics
Easy to match & incorporate statement pieces
At least 40% off sales every week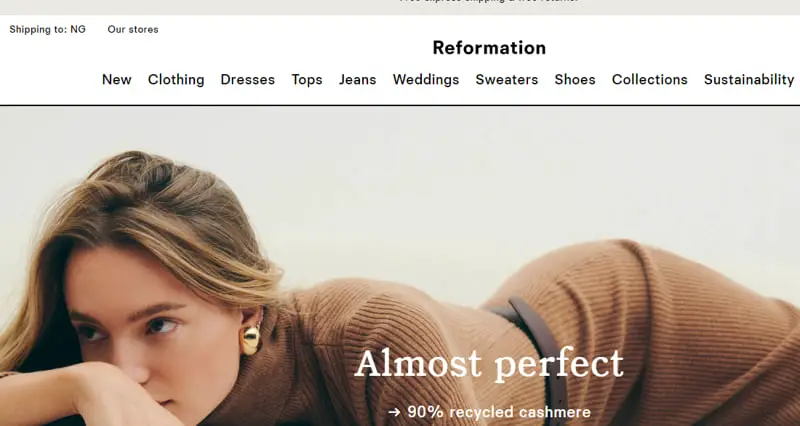 Reformation puts sustainable fashion first while keeping costs relatively low. The brand uses eco-friendly materials and renewable energy in production.
Flirty dresses, vintage-inspired separates, and accessories make up the selection with new arrivals constantly. Pieces lean feminine and flattering. And you can feel good about minimizing your environmental impact.
Key Benefits:
Sustainable, ethical production methods
Vintage-inspired dresses and separates
High quality fabrics from eco-friendly materials
Free shipping & returns in US
Regular sales & promos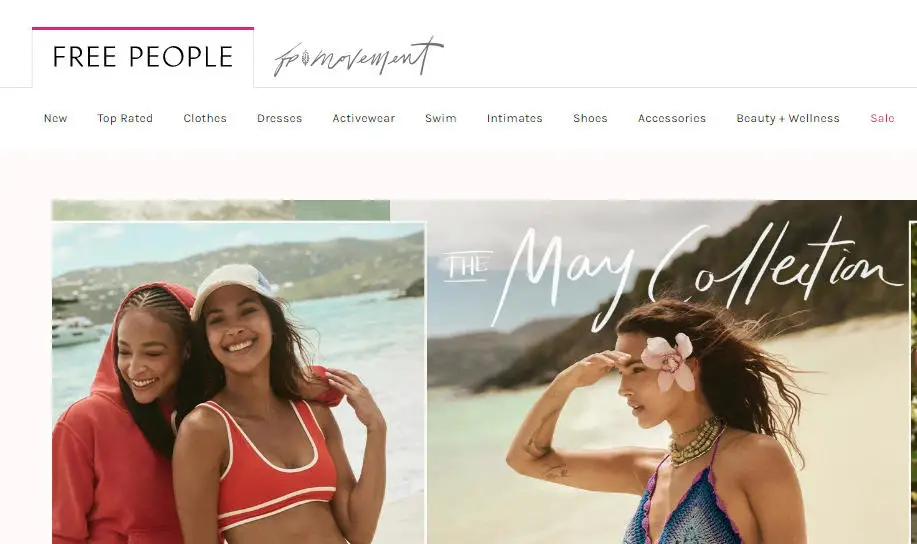 Free People is Urban Outfitters' bohemian sister brand, sharing a similar carefree, adventurous spirit.
Their clothes have a retro 70s sensibility – lots of breezy maxi dresses, slouchy jumpsuits, high-waisted bottoms and cropped halter tops. Distressed denim, vibrant patterns, and artful embroidery add free-spirited flair.
While not the most affordable, you can often grab quality secondhand pieces from FP's long-term fans updating their closets. Products retain their value well given the popularity of the aesthetic.
Key Benefits:
Boho details like embroidered accents, fringe & tassels
Flowy dresses, jumpsuits, peasant tops & flare jeans
Popular for secondhand finds in great condition
FP Movement activewear line
Email signup perks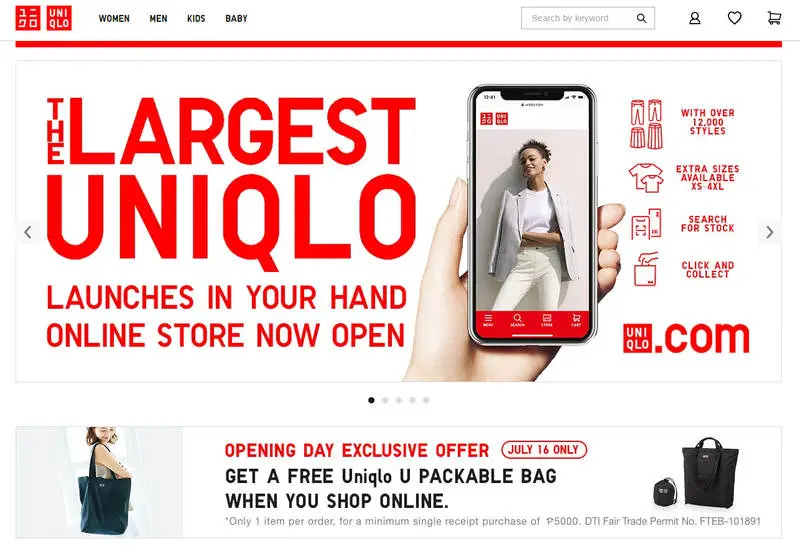 Looking for affordable, quality basics from a trusted brand? Check out UNIQLO.
This Japanese retailer excels at simple versatile pieces like Airism tees, flannel button-ups, skinny and wide leg denim, block heels, khakis, sweater dresses and more.
Rather than chasing fleeting trends, it focuses on perfecting closet essentials. Thoughtful small details like shaped hems and premium denim craftsmanship elevate the basics. Materials come from high quality suppliers like supima cotton.
Key Benefits:
Affordable prices for high quality materials
Premium essentials like jeans, tees, dresses & cashmere
Versatile style great for minimalists
Low impact through sustainable manufacturing
Fun limited edition collaborations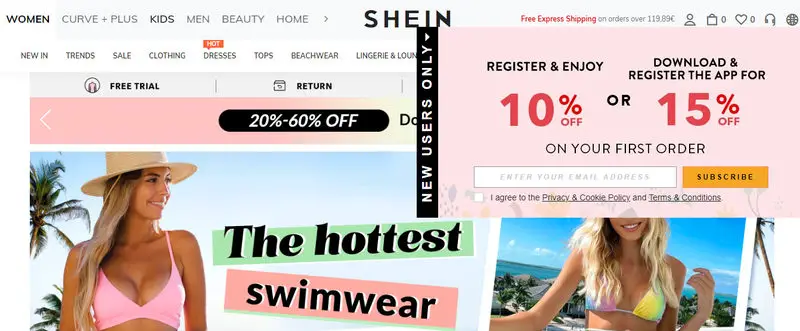 SHEIN takes fast fashion ultra low budget. Dresses can cost as little as $5-10. Tops, bottoms and accessories come in under $20.
While cheap, the construction quality is hit or miss. Some pieces feel almost disposable. But you can also find hidden gems that last if you read reviews carefully.
They also have an impressive range of sizes from XS-4XL. Not every item comes in the full spectrum but options exist well beyond most retailers.
Key Benefits:
As cheap as it gets for fashion
New arrivals added quickly
Massive selection of clothes & accessories
More size inclusivity than standard brands
Can score hidden gems if selective

For bohemian style with luxe, vintage-inspired vibes, check out Dôen. This cult brand creates feminine dresses and separates with a romantic, carefree vibe.
It uses high-quality fabrics like lightweight silks and airy cottons for an elevated, ethereal look. Details like ruffles, puff sleeves, muted floral prints and lace trim add depth.
The relaxed LA aesthetic channels Stevie Nicks' 70s style and tender prairie vibes. Dresses work beautifully for summer weddings, garden parties or your own adventures.
Key Benefits:
Luxe, vintage-inspired boho aesthetic
High quality natural fabrics
US-based ethical production
Timeless designs worth costs for some
Occasional sales on new pieces
Conclusion
While UO has a distinctive vibe, many stores like Urban Outfitters offer similar fashion-forward styles on a budget.
Ultimately the "best" Urban Outfitters competitors depends on your personal style and priorities like budget, quality, ethics and convenience. By mixing and matching these affordably priced stores, you can curate a unique wardrobe that reflects your personal tastes.
FAQs About Brands Like Urban Outfitters
What is Urban Outfitters known for?
Urban Outfitters is known for trendy bohemian-inspired fashion and home decor at mid-range prices.
How often does Urban Outfitters have sales?
Urban Outfitters runs sales frequently, like most apparel retailers. Expect sitewide sales for major holidays and seasonal clearances.
Does Urban Outfitters have fast shipping?
Urban Outfitters offers free 3-4 day standard shipping on orders $50+ in the US. Expedited and next-day shipping available for extra fees.
What sizes does Urban Outfitters carry?
Urban Outfitters stocks women's sizes 00-16 and men's sizes XS-XXL, depending on the brand. Extended sizes are available online.
Is Urban Outfitters ethical and sustainable?
Urban Outfitters has some sustainable collections but is not considered one of the most ethical fast fashion brands overall.
How do I know my Urban Outfitters order arrived?
You will receive shipping and delivery updates by email. An account is required to track orders on their website.