Madewell is a popular American clothing brand known for its high-quality and comfortable jeans, tees, dresses, shoes and accessories. But what if you want to explore some new stores like Madewell with a similar aesthetic and price point? Here are the top 15 online competitors to shop if you love Madewell's casual-chic style.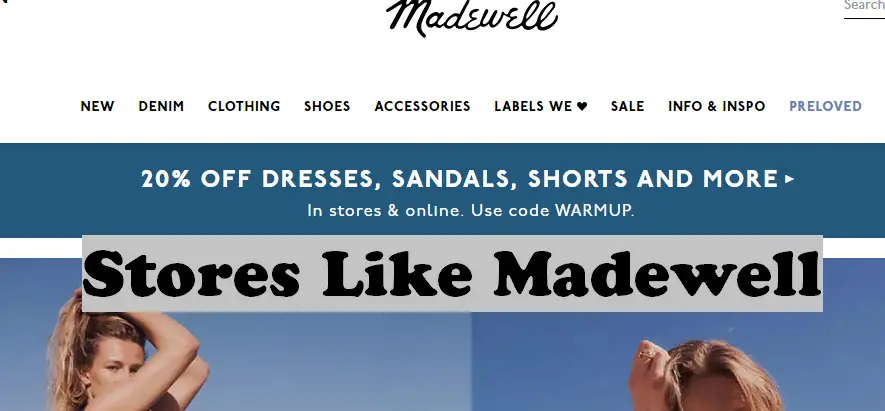 15 Best Online Shops Like Madewell for Affordable Women's & Men's Clothing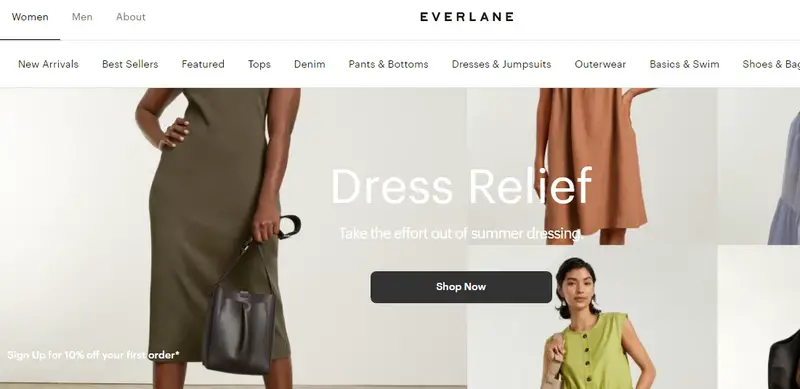 Everlane is one of the top alternatives for Madewell fans looking for minimalist, ethical basics. Their clothes have a relaxed, modern style reminiscent of Madewell.
Some of their most popular products are their denim, cotton tees, sweaters, dresses and outerwear. The quality and fit rival Madewell at slightly lower price points. They also have a transparent pricing model to showcase ethical production.
It offers free shipping on orders over $75 and free returns within 30 days. They frequently run sales on select items. The brand has a cult following among urban professionals and minimalists.
Key Perks:
Similar relaxed, modern basics
Transparent ethical production
Quality denim, tees, sweaters and dresses
Slightly lower prices than Madewell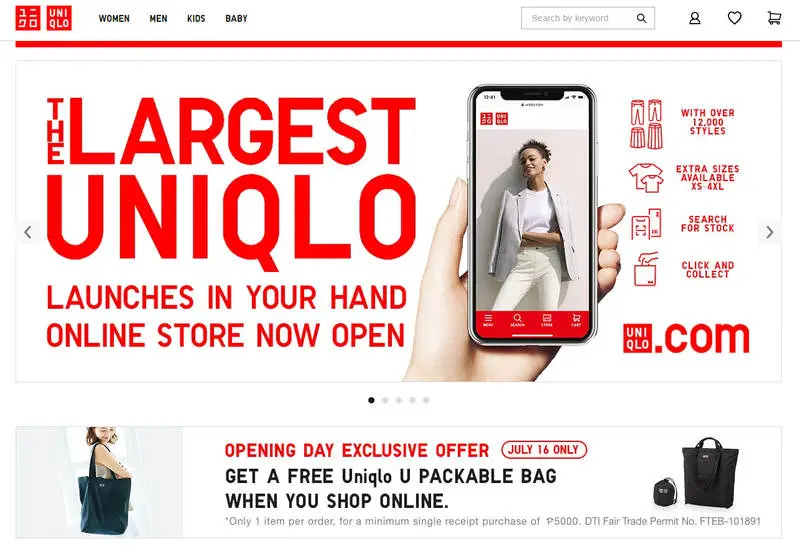 Uniqlo is a Japanese fashion retailer known for its high-quality basics and minimalist wardrobe essentials. Shoppers love them for affordable prices and stylish comfort.
They are especially popular for tees, jeans, loungewear, sweaters, outerwear and underwear. The styles are contemporary but not overly trendy.
Free shipping is available. It frequently runs sales and promotions to make their prices even more budget-friendly.
Key Advantages:
Affordable prices for quality basics
Modern, minimalist style
Great for tees, jeans, sweaters and loungewear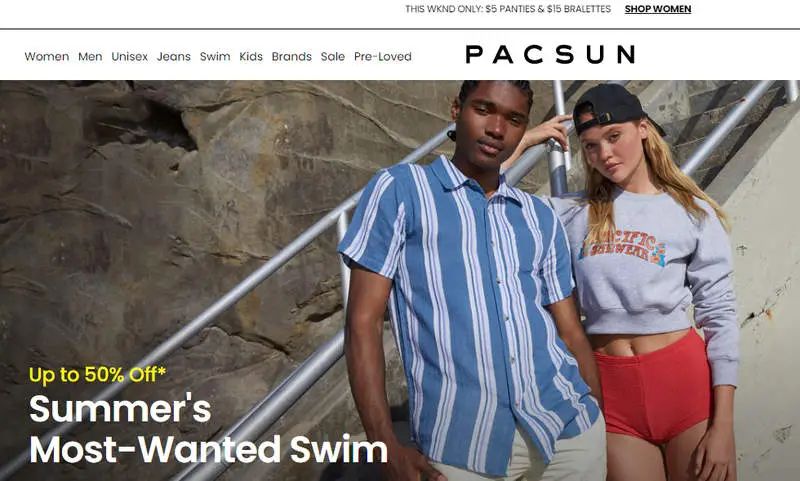 Pacsun is one of the top teen fashion retailers, but they also offer a wide selection of casual contemporary styles perfect for Madewell fans.
Shoppers love shopping here for trendy denim, graphic tees, hoodies, dresses, swimwear and accessories. The styles are youthful and hip but also casual and comfortable.
This clothing brand frequently has sales running both online and in stores. It's a go-to for laidback California-cool style.
Key Perks:
Trendy, casual styles
Great for denim, tees, hoodies and dresses
Youthful, hip vibe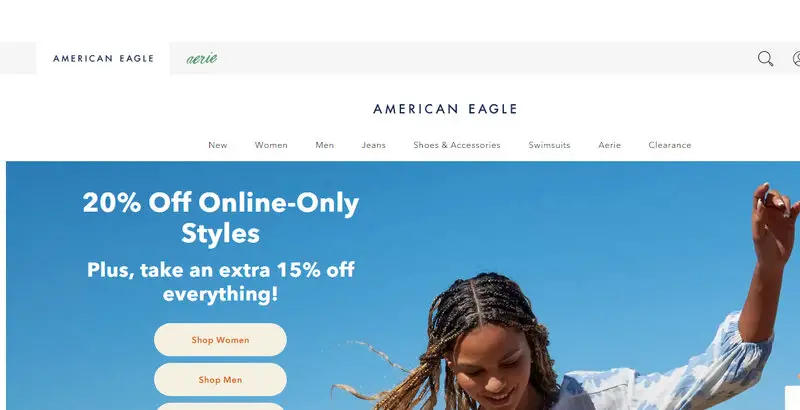 American Eagle is another good store like Madewell for casual contemporary styles and denim at low prices. It is popular teen fashion brand that offers casual contemporary styles for men and women.
It carries apparel and accessories for men and women with a casual, All-American vibe. They have a wide assortment of jeans, tees, sweaters, dresses, activewear, intimates, and swim. Prices are budget-friendly.
Their signature laidback preppy look shares similarities with Madewell's relaxed yet put-together aesthetic.
Why Shop Here:
Great selection of casual, comfortable styles
Trendy affordable denim
Classic to boho aesthetics
Relaxed vibe like Madewell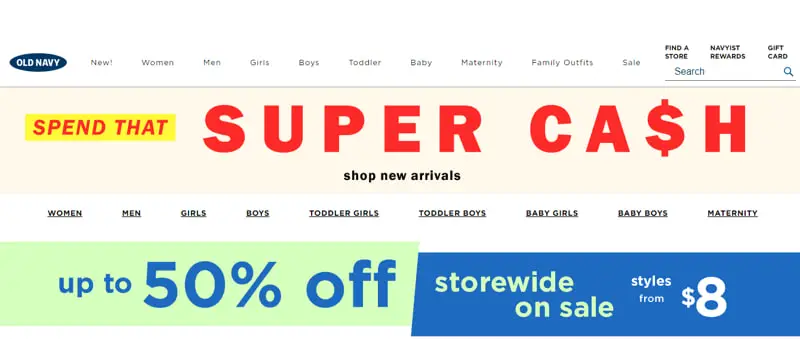 Old Navy is a budget-friendly staple known for its wide range of casual clothing and wardrobe basics for the whole family. It's a go-to for tees, jeans, activewear, pajamas, swimsuits and more.
The styles tend to be casual and trendy but geared for mass appeal. You will love them for their for comfort and affordability. While the quality doesn't match Madewell, the low prices make it a popular choice for budget shoppers.
Their sales are very frequent, especially for seasonal clearance events.
Key Advantages:
Affordable prices
Range of casual clothing & basics
Trendy, mass-appeal styles
Go-to for budget shoppers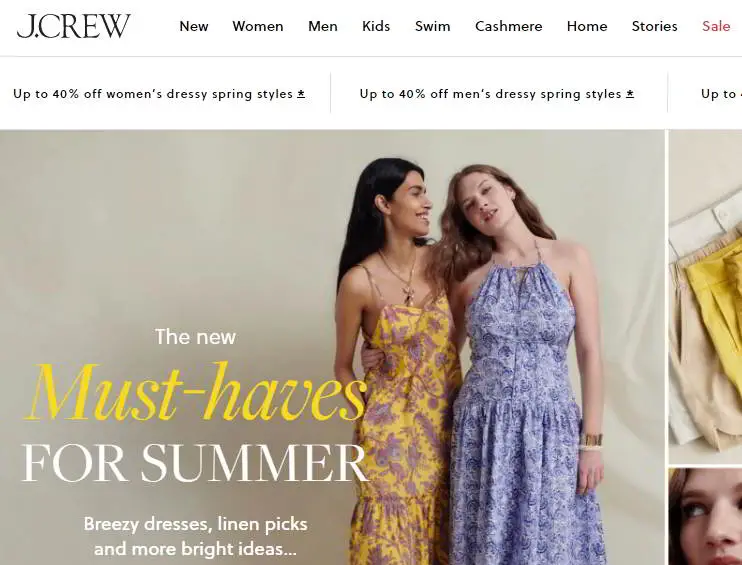 J.Crew offers a similar preppy-cool aesthetic to Madewell, with a classic American style. Their clothing skews slightly more polished and sophisticated.
In addition to apparel, they are known for their accessories, especially their shoes and bags. The brand is popular for workwear that transitions seamlessly into the weekend.
Prices are on the higher side, but they frequently have sales. Expect to pay $100-150 for jeans and $40-60 for tees and blouses.
What makes them popular:
Casual-prep styles
Great for workwear, weekendwear & wardrobe staples
East Coast vibe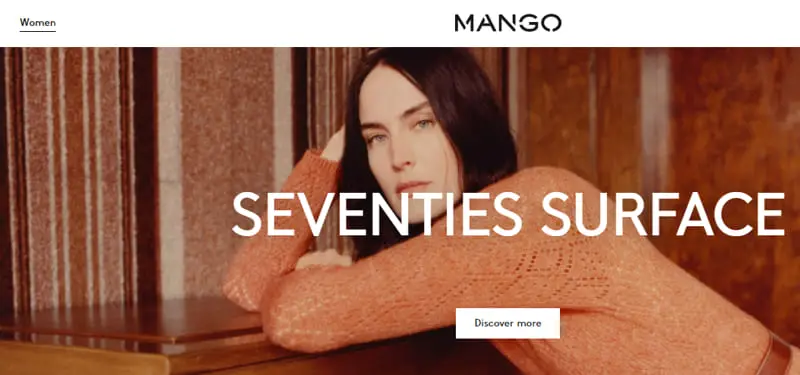 Mango is an international fast fashion retailer with stylish contemporary clothing for men and women. They are especially popular for trendy tops, jeans, dresses, outerwear, swimwear and accessories.
Their on-trend style is reasonable prices. The quality and style is better than fast fashion. The brand also offers fun, youthful fashion that changes often with new styles.
It provides free shipping on orders over $50. They have frequent sales both online and in stores. The brand has an upbeat, cosmopolitan vibe perfect for going out.
Key Perks:
Trendy, contemporary fashion
Affordable on-trend styles
Great for tops, dresses, jeans, coats & swim
Fun, youthful vibe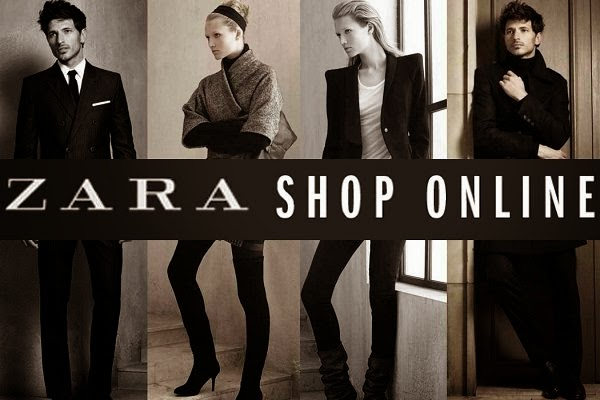 Zara is an international fast fashion retailer beloved for its on-trend styles. They have a wide array of apparel, including jeans, tees, blouses, dresses, shoes, accessories and more.
This clothing store carry everything from everyday basics to dressy styles and outerwear. New styles are constantly debuting in stores and online at affordable prices.
They churn out the latest runway-inspired looks at lightning speed. The styles are youthful, edgy and bold.
Why Shop Here:
Runway-inspired fashion
Trendy styles for less
Clothing, shoes, accessories
New styles debut frequently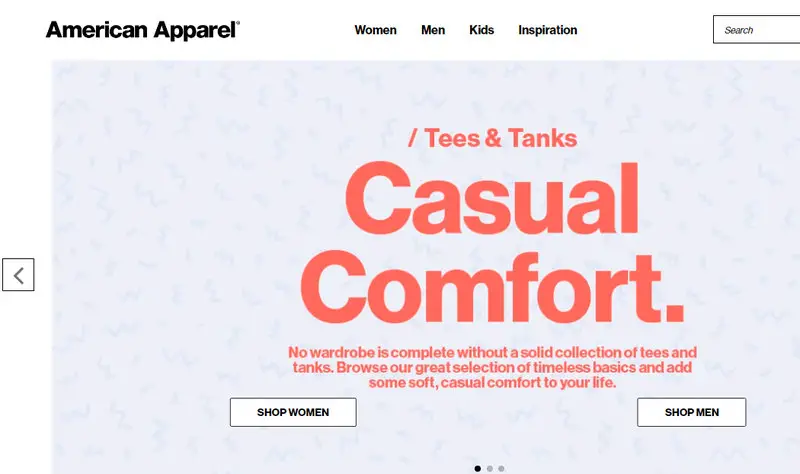 American Apparel is known for its casual, comfortable basics including tees, sweatshirts, leggings, dresses, swimwear, jeans and more. The quality of their fabrics and manufacturing sets them apart.
Shop here for everyday staples, loungewear and activewear with a cool, laidback vibe. Their clothes are made to last and resist stretching out. The aesthetic is similar to Madewell's casual styles.
It provides free shipping and returns. They regularly have sales and deals on their website as well.
Key Advantages:
Casual, comfortable basics
Quality fabrics and manufacturing
Staples, loungewear & activewear
Made to last
Laidback vibe like Madewell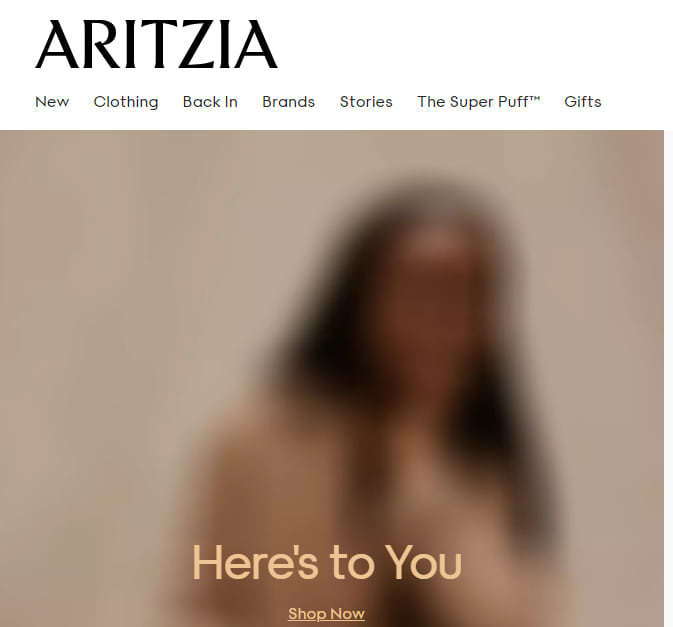 Aritzia is a Canadian fashion brand with boutiques throughout North America. They are known for stylish, contemporary clothing for urban professionals. The styles walk the line between edgy and refined.
Their prices are a bit higher but styles are unique. They also offer chic coats and jackets for transitional weather. The clothes have an urban, model-off-duty vibe.
Key Perks:
Stylish, contemporary fashion
On-trend blouses, denim, coats & dresses
Tailored fit and quality
Unique styles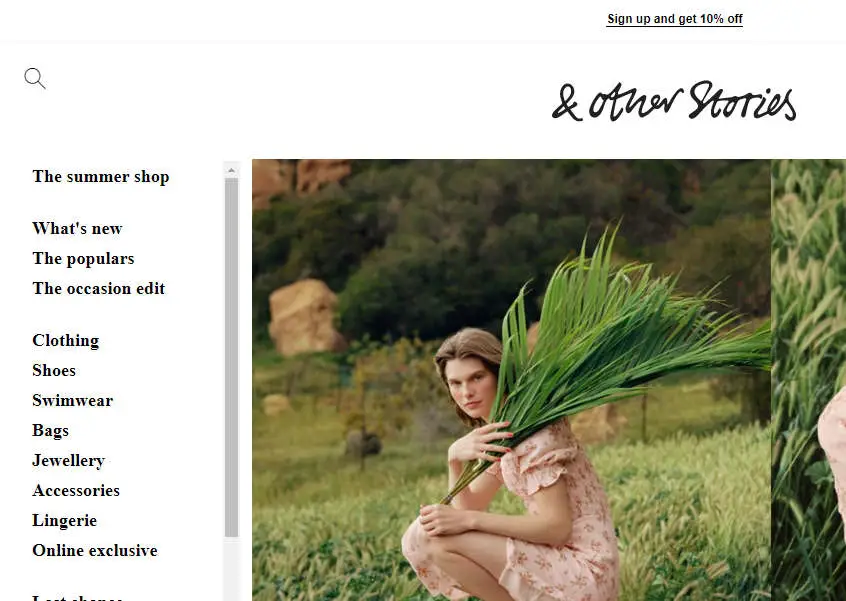 & Other Stories is a European fast fashion brand owned by H&M with feminine bohemian styles. They are known for dresses, shoes, bags, jewelry, denim and beauty products.
Shoppers love their romantic, vintage-inspired aesthetics with floral prints, ruffled details and textured fabrics. The quality and prices is reasonable. The overall vibe is feminine and artsy. They run frequent sales and discounts online and in stores, especially around the holidays.
What makes them popular:
Feminine, boho-chic styles
Dresses, shoes, bags & accessories
Romantic, vintage-inspired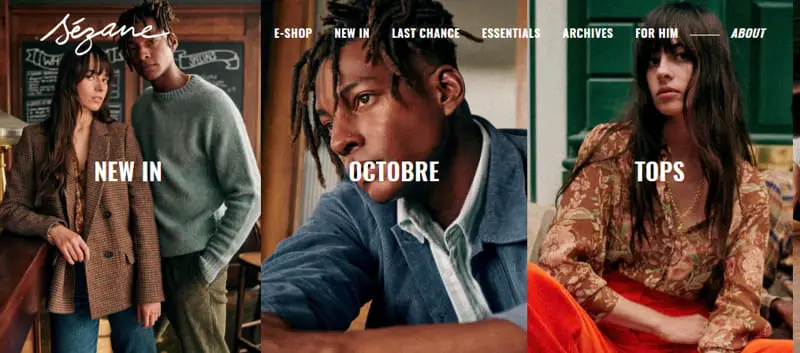 This Parisian brand has achieved cult status for its effortlessly chic, feminine style. Sezane offers blouses, knits, dresses, denim and accessories in luxe natural fabrics.
Prices span $50-300 which reflects the quality construction. The romantic French aesthetic appeals to fans of Madewell's sophisticated yet relaxed look. Their small seasonal collections sell out quickly. The natural fabrics and quality construction make the prices worthwhile for fans of their aesthetic.
Key Perks:
Modern boho style
Effortless Parisian chic
Tops, jeans, skirts, jackets
Natural fabrics, quality construction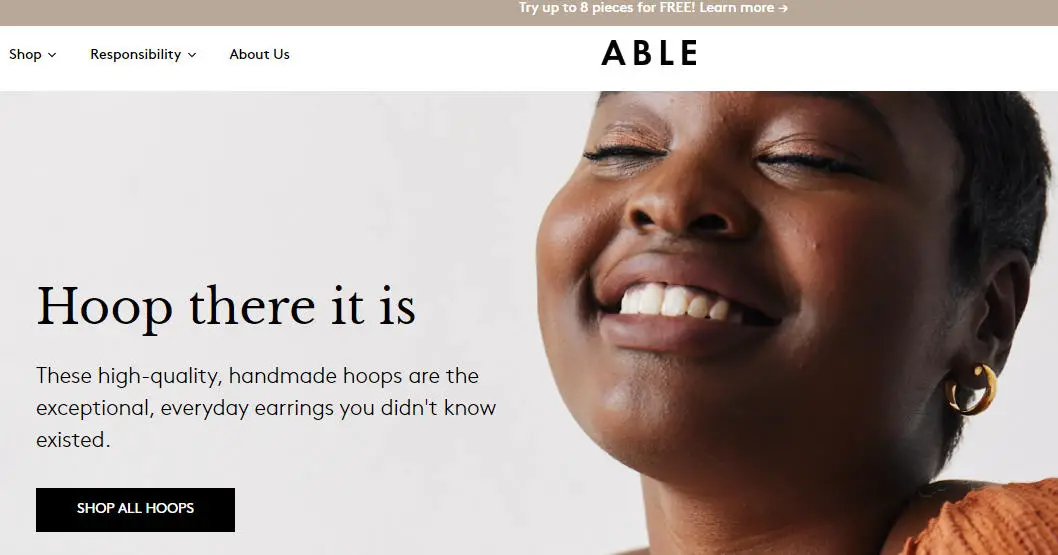 ABLE is an American clothing brand focused on ethically made staples sold online and at pop-up shops. They are known for minimalist, sustainable basics.
Shoppers love this brand for its denim, tees, dresses, jumpsuits, outerwear and accessories. The relaxed, contemporary fits and solid colors are reminiscent of Madewell. But they emphasizes social impact through ethical production practices.
It offers free shipping and returns. Their products tend to be priced a bit higher than average fast fashion, reflecting their values-driven approach.
Key Advantages:
Ethically made staples
Relaxed, contemporary fits
Denim, tees, dresses & jumpsuits
Sustainable production practices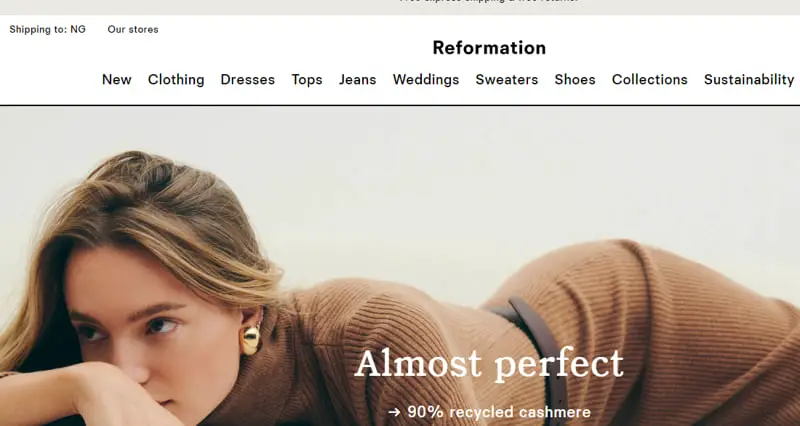 Reformation is an eco-conscious brand known for their effortlessly cool and sustainable women's clothing. They are especially popular for casual dresses, jeans and jumpsuits in flattering silhouettes.
Their laidback feminine styles focused on minimal environmental impact. Reformation uses sustainable fabrics like recycled materials and deadstock.
Their prices are premium to account for the sustainable materials. The brand is focused on ethics and style. The effortless, relaxed silhouettes appeal to the socially-conscious consumer who wants style and sustainability.
Why Shop Here:
Sustainable, eco-friendly materials
Cool, laidback feminine styles
Dresses, jeans, jumpsuits
Flattering sustainable fabrics
Stylish with minimal environmental impact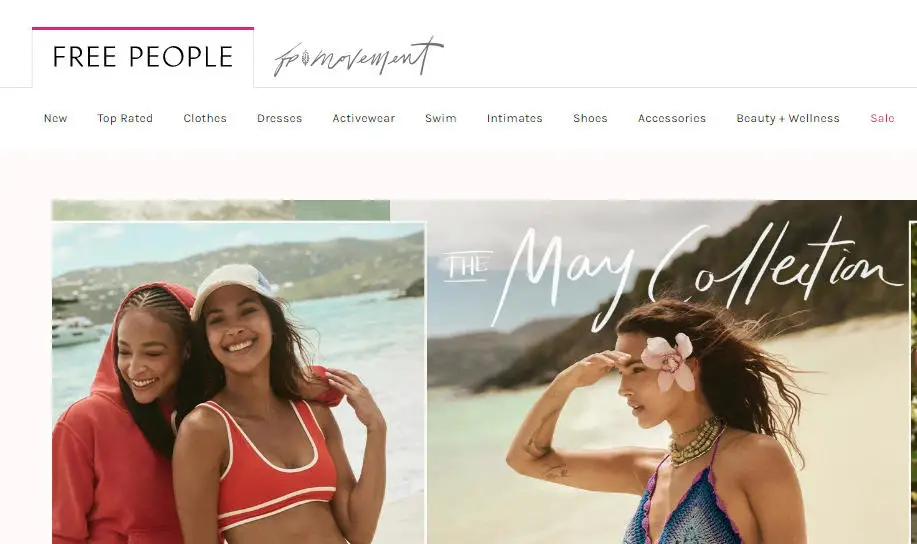 Free People is a bohemian-inspired clothing brand known for their indie, artsy styles. They carry women's clothing, intimates, shoes, accessories and more.
Shop for dreamy dresses, jumpsuits, sweaters and outerwear with details like lace, embroidery and tie-dye. The quality standards and price points are similar to Madewell. The overall aesthetic is feminine and romantic.
They frequently have sales both online and in stores. The brand is perfect for feminine hippie-chic style.
Key Perks:
Boho-inspired women's clothing
Flowy dresses, jumpsuits, sweaters
Feminine details and fabrics
Comparable quality and prices to Madewell
Indie, romantic vibe
Find Your New Favorite Online Retailers
Madewell set the standard for casual-chic wardrobe staples and comfortable high-quality denim. Luckily, many other brands like Madewell carry similar relaxed, edgy and ethical styles for men and women.
Which retailers do you think are the best matches for Madewell fans? Share your recommendations below about Madewell competitors you love or want us to observe!
FAQs On Stores Like Madewell
What types of clothes is Madewell known for?
Madewell is most known for their comfortable, quality denim jeans. They also make casual staples like tees, button-downs, sweaters, dresses, shorts, outerwear and swimwear with a relaxed, feminine aesthetic.
What is Madewell's typical price range?
Madewell's prices tend to range from $25-$250. Jeans are typically $100-150 while tees and tops are $25-100. Outerwear runs $150-250. Their quality standards make the prices worthwhile for fans.
Who shops at Madewell?
Madewell's target demographic is typically women 16-45 with fashion-forward, casual styles. Their relaxed sophistication resonates with urban professionals, creatives, students and younger millennials.
What aesthetic is Madewell going for?
Madewell describes their aesthetic as "ease and simplicity" with "tomboy charm." The brand focuses on relaxed silhouettes, quality fabrics and rich colors inspired by workwear and vintage style.
Does Madewell have sales or discounts?
Yes, Madewell runs frequent sales on their website and in stores. You can find discounted items in their sale section online. They also offer student discounts in stores with a valid student ID.
What are Madewell's shipping policies?
Madewell offers free standard shipping on orders over $150 for U.S. customers. For orders under $150, shipping is a flat rate of $7. Expedited and international shipping rates vary. Returns are free for U.S. customers.
How does Madewell's sizing work?
Madewell clothing runs true-to-size but their jeans have specialty sizing. Jeans are sized numerically based on fit profiles. Madewell offers short, regular and tall sizing for most clothes and petite sizes for some items.
Does Madewell sell clothes for men?
Yes, Madewell does have a men's section online and in stores. Their men's selection includes tees, button downs, jeans, chinos, sweatshirts, coats, swim trunks and accessories. The aesthetic mirrors their women's styles.
Does Madewell have brick-and-mortar stores?
Yes, Madewell has over 135 retail locations throughout the United States. Their store locator helps you find the nearest location. Madewell stores carry selections similar to the website so you can try pieces on in person.
How often does Madewell release new collections?
Madewell releases new seasonal collections 4 times per year – Spring, Summer, Fall and Winter. They also add new pieces monthly to keep their offerings fresh and on-trend. Limited edition collaborations and capsule collections happen periodically as well.