Goodwill is one of the most popular thrift stores in the United States. The non-profit organization accepts gently used clothing, furniture, household items, books, and more as donations, then resells them at affordable prices in local retail stores. But Goodwill isn't the only game in town when it comes to finding deals on secondhand goods. Plenty of online thrift shops & stores like Goodwill that offer a similar treasure hunt experience.
These sites and apps allow you to browse a wide selection of pre-owned items. You can often score designer brands and barely worn pieces for a fraction of retail prices. Shopping secondhand is also eco-friendly since it keeps perfectly usable stuff from ending up in landfills.
If you love hunting for bargains at Goodwill, check out these 12 Goodwill competitors that offer a comparable experience.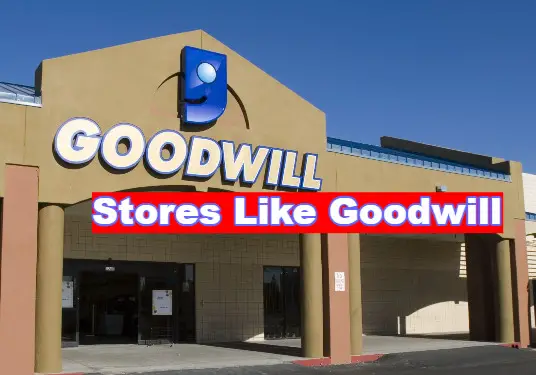 12 Best Goodwill Alternatives for Secondhand Iteams


Depop is one of the most popular apps for buying and selling secondhand fashion. The peer-to-peer marketplace has over 30 million users worldwide. It's especially popular among Gen Z shoppers and those looking for vintage and streetwear styles.
Their sellers list new and used clothing, shoes, accessories, and more. You can easily browse by category or conduct searches using keywords. The app also recommends items and sellers based on your interests and favorites.
Many sellers are individuals cleaning out their closets and listing affordable everyday basics. But you can also find streetwear brands, vintage pieces, and trendy or designer items. It also takes a 10% commission from sellers.
Key Perks:
Huge selection of affordable secondhand fashion
Vintage, designer, and streetwear finds
Large young user base selling closet cleanouts
Easy mobile browsing and purchases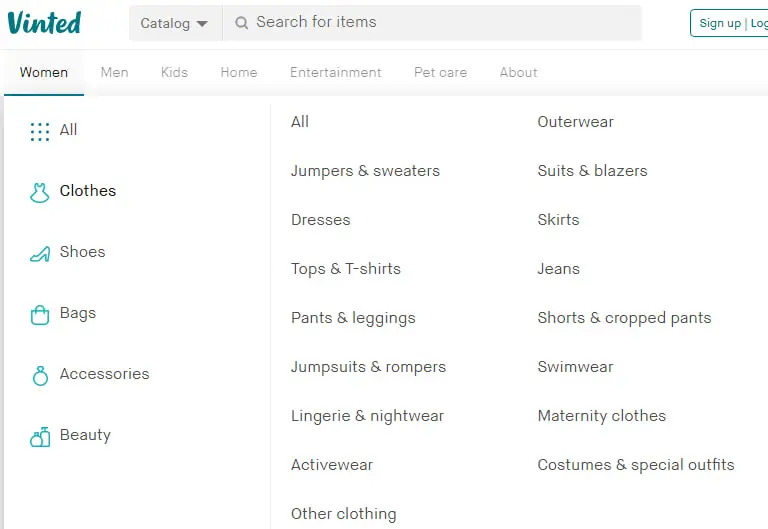 Vinted is an online thrift store app with over 50 million users worldwide. Sellers list new and used women's, men's, kids, and home goods on Vinted.
Their catalog includes a diverse mix of modern, vintage, designer, mall brands, handmade, and boutique items. This Goodwill alternative has a reputation for cute contemporary styles at bargain prices.
Shipping is free here for buyers. Sellers can print discounted shipping labels. This also allows sellers to organize local pickups. The app regularly sends coupons and hosts sales.
Key Advantages:
Huge selection from 50M+ users
Listings for women, men, kids
Affordable prices on great brands
Features for easy browsing

ASOS is a popular ecommerce site known for fast fashion. But the ASOS Marketplace also offers a wide range of pre-loved styles. It features over 1,500 independent sellers listing discounted designer items and vintage finds.
You can shop categories like clothing, shoes, accessories, beauty, and lifestyle products. Big-name brands like Gucci, Christian Louboutin, Levi's, and Adidas tend to get snapped up quickly. But there are deals to be found if you check back often.
Their authenticates sellers, provides customer support, and handles returns. This helps ensure a more reliable resale experience compared to some peer-to-peer platforms.
Key Perks:
Huge selection of discounted designer brands
Reliable shopping experience
Vintage and luxury handbag finds
Part of a popular fashion site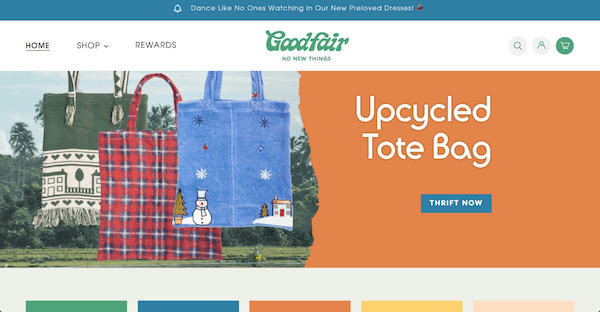 Goodfair aims to make secondhand shopping more accessible and affordable than other stores like Goodwill. The online thrift store sells pre-owned clothing by the pound. Items cost between $6-$12 per pound based on estimated retail value.
The store buys bulk clothing by the pallet from charities and thrift stores. Workers sort and measure the items. Then shoppers can browse and buy clothes in customizable boxes shipped to their door.
You select a category like women's, men's, or kids. Then choose your sizes and specify a price per pound. Their stylists will pick quality items for you. Boxes ship free, and returns are accepted within 30 days.
Key Perks:
Extremely affordable prices per pound
Large selection of bundled items
Custom boxes shipped to you
Sustainably diverts clothing from landfills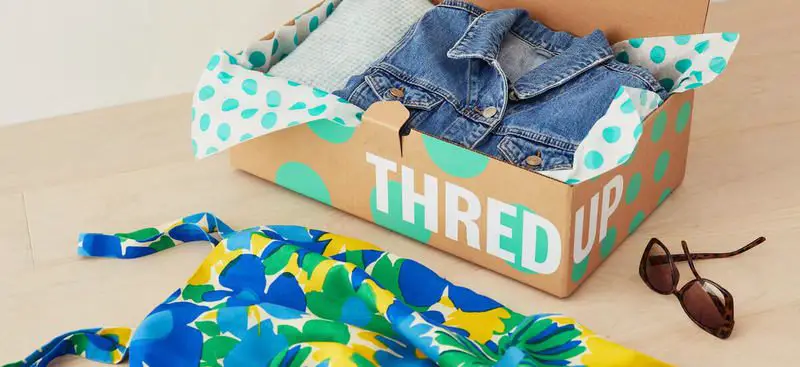 ThredUP is one of the largest online consignment stores like Goodwill with over 40,000 brands. The site sells like-new women's, kids, and some men's clothing at up to 90% off estimated retail.
ThredUp sends a Clean Out kit so you can send in your quality used clothing and get paid. Or you can shop its huge selection of discounted secondhand apparel and accessories. Big name brands like J.Crew, Gap, Madewell, and Anthropologie are popular.
It has luxury handbags authenticated then lists them for a fraction of the original price. The company also owns secondhand kids' stores Remade and Raspberry Lane.
Key Advantages:
Massive selection of brands and styles
Discount luxury handbags authenticated
Also owns kids' resale sites
Sustainable recycling and consignment
The Salvation Army is one of the original thrift stores similar to Goodwill. While it operates hundreds of local shops, Salvation Army Thrift also sells items online. You can find clothing, accessories, shoes, home goods, books, toys, and more.
Their auctions take place daily. Categories and selections vary each day. You can bid on items or use Buy It Now to purchase at fixed prices. Shipping is reasonable, and returns are accepted within 14 days.
Proceeds from sales support The Salvation Army's charitable works. So you can feel good about scoring deals on everything from designer brands to dish sets while also giving back.
Key Perks:
Huge assortment of changing inventory
Designer finds and hidden gems
Supports a great cause
Local shops worldwide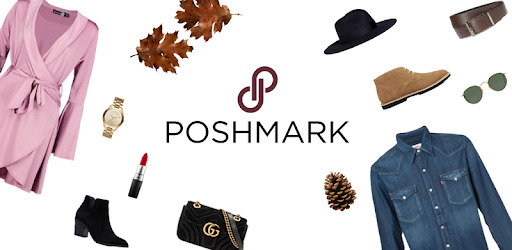 Poshmark has transformed into a leading social commerce platform focused on secondhand fashion. The site now has over 80 million registered users buying and selling clothing, shoes, accessories, beauty items, and home goods.
Sellers create customized boutiques to showcase their listings. The app feels like a social media platform where you can follow friends and sellers, get styling tips, and interact through commenting. The store takes a 20% commission from sellers on sales over $15.
It is especially popular for women's fashion. But it also has an increasing number of men's listings and luxury brands. You can search for specific items or browse curated collections and suggested listings.
Key Advantages:
Huge selection from a large seller base
Social shopping experience
Women's and men's fashion
Designer and boutique brands
OfferUp is a popular mobile marketplace for buying and selling locally. But it also allows you to find secondhand goods being sold nationwide through shipping. This alternative to Goodwill has categories for clothing, furniture, electronics, cars, antiques, sports equipment, and more.
The app makes it easy to browse listings in your local area. But you can also search nationwide then arrange shipping with sellers. Prices and quality vary widely, but you can find amazing deals if you look hard enough. OfferUp takes a small transaction fee from sellers.
You can communicate directly with sellers through their messaging to ask questions and negotiate. Ratings help identify reliable sellers. Make sure to check shipping costs before buying.
Key Perks:
Local and nationwide searches
Wide range of categories
Hidden gems and rare finds
Negotiate great deals with sellers
Mercari is one of the fastest growing resale apps. Over 30 million users have sold and bought items across categories like fashion, toys, electronics, home goods, and more. The site makes selling hassle-free with automated shipping labels and transfers.
This company lets you list items quickly by snapping photos from your phone. Descriptions are also kept simple with basic details. This makes browsing through the thousands of listings easy. This brand takes 10% selling fees.
The app regularly offers promotions and coupons to encourage sales. Focus on women's fashion, but also great for toys, trading cards, video games, and men's streetwear.
Key Advantages:
Fast-growing community of buyers and sellers
Quick and easy listings
Fun browsing experience
Discount promotions and coupons
Thrifted.com operates an online thrift store stocked with inventory from charity partners. The items sold on the site are donated to the charities, then Thrifted curates and photographs them to list online.
The Thrifted marketplace sells a wide range of categories including clothing, jewelry, shoes, accessories, home goods, electronics, books, DVDs, and collectibles. You can shop by category or brand and conduct keyword searches. New inventory drops daily.
They photographs each item so you can see exactly what you're getting. Packages ship within 1-2 days, and returns are accepted within 60 days. As a B-Corp, Thrifted aims for maximum social impact.
Key Perks:
High-quality photos of each item
Fast shipping from US warehouse
Supports charity partners
Wide assortment of categories
Savers operates over 300 nonprofit thrift stores throughout the US, Canada, and Australia. While best-known for local shops, Savers also has an online store with changing deals.
Their website stocks inventory from its local thrift stores. Categories include clothing, jewelry, shoes, handbags, books, furniture, home goods, toys, and more. New selections are added frequently.
You can browse featured deals offering up to 90% off estimated retail prices. Or search for specific brands and items using Savers' website search bar. Most items ship from local stores, so shipping rates vary.
Key Perks:
Items from 300+ local thrift shops
Featured deals up to 90% off
Frequent new product releases
Huge assortment of categories
Swap combines thrifting with a clothing rental model. Users can buy secondhand women's clothing then choose to relist and rent out items they don't wear anymore. You earn Swap credit by renting your old clothes to others.
Their resale shop features trendy and contemporary styles from relatable brands. Listings get refreshed daily. You can buy clothes then decide to keep them, relist for rental, or return within 30 days.
The peer-to-peer rental platform makes selling and renting pre-owned fashion easy. It also handles cleaning, shipping, and payments. You just shop, earn, return, repeat.
Key Advantages:
Buy then rent out quality pre-owned fashion
Earn credits by listing clothes for rental
Sustainable recirculation of clothing
Daily refreshed secondhand inventory
Conclusion: More Options for Thrifty Fashionistas
Goodwill makes thrifting for hidden gems accessible at hundreds of local stores. Fortunately, even more options exist to get your secondhand shopping fix online through these sites and apps.
You can find the same thrill of treasure hunting pre-owned clothes, accessories, and home goods through these digital marketplaces. Their huge seller communities and daily inventory updates mean new items to be discovered 24/7.
While the convenience of online thrifting is unbeatable, many of these Goodwill competitors also help clothing circulate longer and divert waste. So you can look stylish on a budget while also supporting more sustainable fashion consumption.
Next time you're itching for a thrifting outing after perusing aisles at Goodwill, try your luck scoring pre-owned deals through these stores like Goodwill. Happy treasure hunting!
FAQs About Buying Secondhand
What are the benefits of shopping secondhand?
Some benefits of shopping secondhand include finding great deals, unique items, reducing waste, and keeping clothes in circulation longer. It's also more sustainable and eco-friendly.
What are some good items to buy at Goodwill?
Some top categories to check out at Goodwill are clothing, shoes, books, furniture, small appliances, home decor, toys, and vintage items. With patience, you can find great bargains on all kinds of categories.
Does Goodwill have an online store?
Yes, Goodwill has an online auction site ShopGoodwill.com that lists items from their locations across the U.S. Goods sold online tend to be more collectible, vintage, or valuable pieces.
How much does Goodwill charge for items?
Pricing can vary a bit by location, but most Goodwill stores price clothing under $10, with many items just a few dollars. Things like furniture, electronics, books and housewares are usually very affordably priced as well.
Does Goodwill offer coupons?
Many local Goodwill locations will offer unadvertised weekend discounts, member coupons, or senior discounts off purchases a few times a month. Sign up for their email list to receive store coupons and sale announcements.
Can you negotiate prices at Goodwill?
Trying to bargain at Goodwill is not encouraged. The prices are already discounted based on condition. If an item is overpriced you can notify the manager.
How often does Goodwill put out new items?
Donation drop off times vary, but new items are usually put out multiple times per day. Early morning or late evening tend to be the best times to find new inventory hits.
What days does Goodwill have sales?
Sales will vary locally, but many Goodwill stores offer rotating category sales midweek and bigger discounts on holidays like Labor Day, Memorial Day, and Christmas.
Does Goodwill buy used items?
Some Goodwill locations may buy select electronics, musical instruments, antiques or collectibles in excellent condition. But most do not offer cash payouts for donated goods.
How can I donate to Goodwill?
You can drop smaller donations off at your local store during open hours. For large or heavy items like furniture, you can schedule a free at-home pickup through their donation hotline.
What are some categories to shop for secondhand besides clothing?
Some other popular pre-owned categories include shoes, handbags, jewelry, furniture, home decor, kitchenware, electronics, movies, books, musical instruments, sporting goods, tools, and collectibles.
How can you save money buying secondhand online?
Tips for saving money when thrift shopping online include searching by lowest price, watching for promotions and coupons, buying bundles or mystery boxes, bidding in auctions, and negotiating delivery costs with sellers.