Are you looking for office supplies stores like Staples? With its wide selection of office products, print services, and competitive prices, Staples has become a leading destination for all your business and home office needs.
However, there are many other great Staples competitors to shop for office supplies, furniture, and electronics that can also meet your needs. These stores offer comparable products and services to Staples, with some key differences that may make them a better fit depending on what you're looking for.
To help you find the best Staples alternatives, here are 12 of the top office supplies stores similar Staples to consider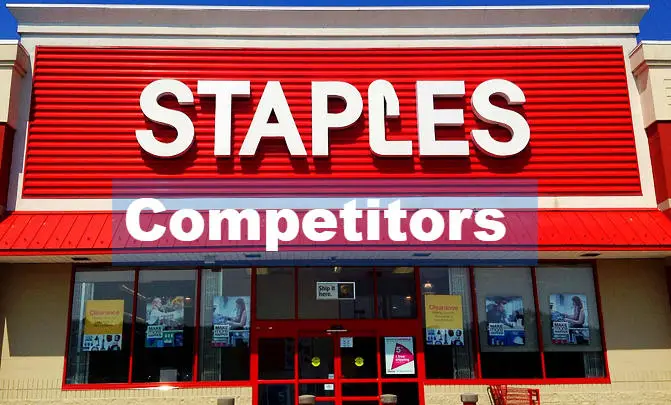 12 Best Staples Alternatives For Office Supplies
Quill Corporation is one of the largest online stores like Staples for office supplies and services in the US. Like Staples, they offer a huge selection of office supplies, janitorial supplies, office furniture, technology products and more for businesses of all sizes.
This company prides themselves on competitive pricing, with frequent sales and special discounts that makes them a budget-friendly Staples alternative. They also have a loyalty rewards program that provides members with exclusive offers and free shipping incentives.
Unlike Staples, this brand does not operate any brick-and-mortar retail stores. As an online-only merchant, they're able to pass significant savings onto customers through lower overhead costs.
Key Benefits
Budget-friendly pricing
Wide selection of office essentials
Free next-day delivery on orders over $50
Rewards program with exclusive offers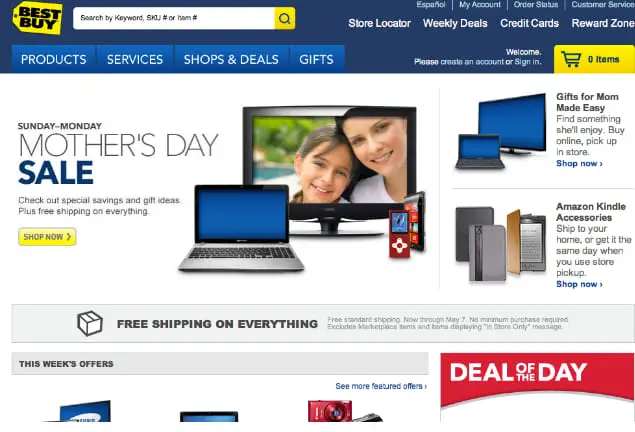 Best Buy is better known for consumer electronics, but they also have a decent selection of office supplies, equipment and furniture. You'll find everything from printers, shredders and label makers to file cabinets, desks chairs and more.
Although their office supply selection isn't as broad as Staples, but it is a great place to shop if you're looking for tech and electronics in addition to basic supplies. They offer price matching if you find a better deal elsewhere.
Key Advantages
Price matching guarantee
Store pickup and fast shipping options
Excellent selection of office electronics/tech
Occasional deals exclusive to Best Buy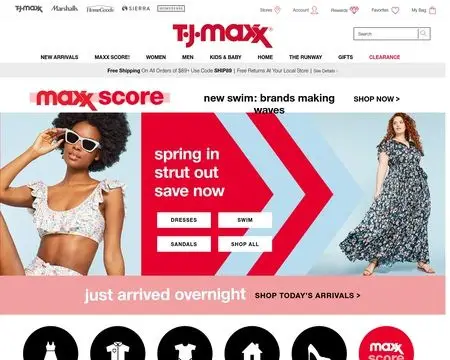 For discounted office supplies and furniture, don't overlook TJ Maxx and other discount department stores. The prices are much lower than Staples, and you can find all the basic supplies for school, home, or office.
Office supply staples like paper, pens, folders, binders, tape, scissors, and more are always in stock for up to 60% off traditional retail prices. Their selection of budget furniture is excellent too – think desks, filing cabinets, bookcases, and chairs for a fraction of the normal cost.
Just keep in mind their stock rotates often, so if you see something you need, grab it right away before it's gone. You can also shop their latest office supply finds online.
Why Shop Here
Name brand supplies at discounted prices
New arrivals every week
Lesser-known brands can offer great value
In-store shopping experience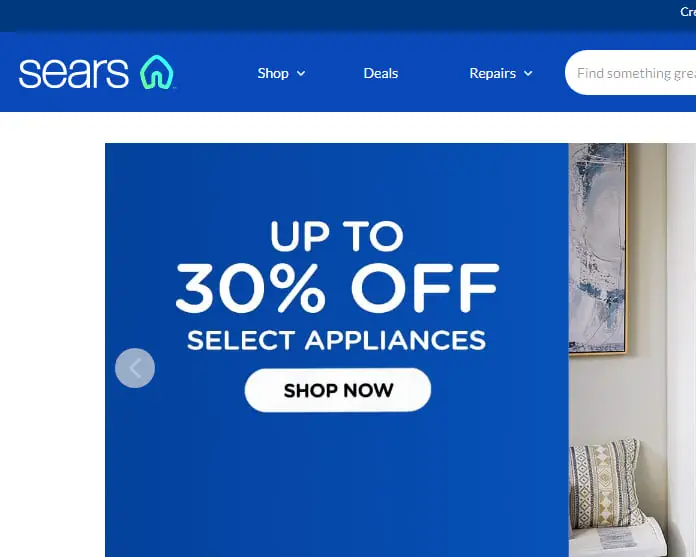 Sears is among the department stores like Staples, with a decent office supply selection available on their website and in retail stores. They carry all the essentials – paper products, writing supplies, filing solutions, printers, electronics and basic office furniture.
Pricing at Sears is competitive, but the product selection isn't as vast as specialty retailers similar to Staples. On the plus side, you can pick up office supplies while shopping for other department store essentials.
What makes It popular
Department store pricing on office basics
Ability to purchase in-store or online
Frequent sales and promotions to save more
Option to earn and redeem Shop Your Way points

Target has transformed into more than just a discount retailer – it's also a reliable source for back-to-school, office, and business essentials. Shoppers can browse a wide range of supplies in-store or online.
Their lineup includes all the usual suspects like paper, pens, folders, printers, furniture, technology, and more. It also carries great options for organization, binding, presentation supplies, mailing, and basic tech accessories.
While prices are very reasonable, they offer plenty of coupons, discounts, and sales to save even more money. RedCard members get an additional 5% off purchases along with free shipping. You can even pick up supplies through curbside pickup or same-day delivery.
Key Perks
Trendy office supplies at low prices
Free shipping on furniture orders to store
Extra 5% off for RedCard holders
Cartwheel app for Target-exclusive deals
It should come as no surprise that Amazon is one of the top competitors and Staples alternatives out there. They sell just about every office supply imaginable at excellent prices. Prime members even get access to free one-day shipping on thousands of items.
Amazon allows you to easily compare prices across dozens of brands and sellers to find the best deals on basics, tech, furniture, and more. Special sales and coupons can also help you maximize savings.
Beyond prices and selection, Amazon wins when it comes to sheer convenience. No need to visit a crowded store when you can have supplies delivered to your door in record time. Returns are hassle-free too.
Pros
Huge selection with one-stop shopping
Review system helps choose quality products
Free two-day shipping with Amazon Prime
Low prices on basics with AmazonBasics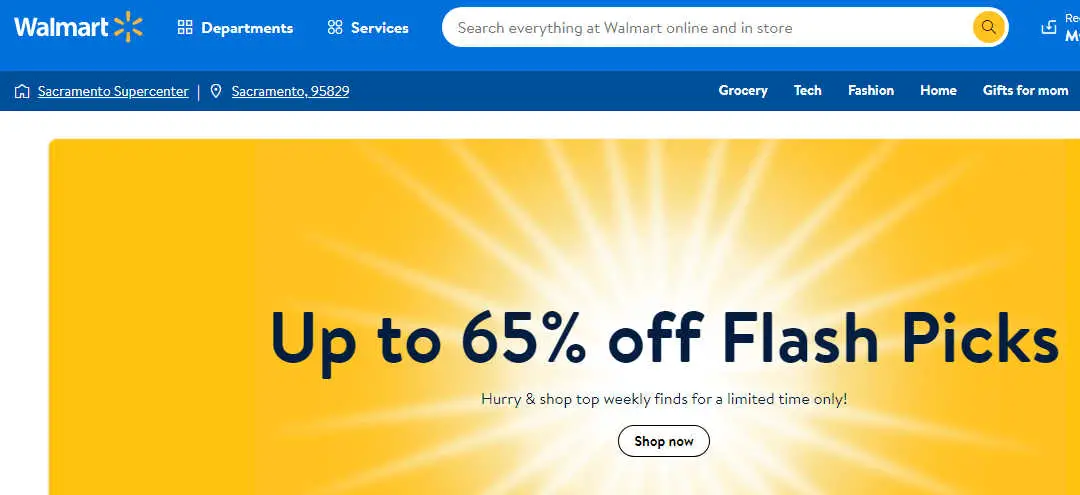 Walmart needs no introduction as a discount superstore. Their office supplies section offers everything from pens and paper to laptops and printers at "everyday low prices."
You'll find all of the basic supplies for school, home, or business at very affordable rates. Tech is competitively priced as well. Walmart also carries a surprising amount of furniture like desks, chairs, shelves, and filing cabinets for less.
Beyond low prices, they makes shopping easy through in-store pickup, curbside pickup, and delivery. Saving money has never been more convenient.
Key Advantages
Everyday low prices on all office basics
Convenient one-stop shopping experience
Option to buy online and pick up in store
Price match guarantee on identical items
For high-quality specialty supplies, Levenger is tough to beat. Since 1987, they've offered premium pens, paper, bags, folios, portfolios and more made to last. Expect to pay more than the basics at Staples, but the craftsmanship is superb.
Levenger is especially renowned for luxury leather bags, folios, portfolios and accessories. Pens are another specialty, including brands like Caran d'Ache and Visconti. For important documents and presentations, their quality is second-to-none.
In addition to their beautiful products, it is known for excellent customer service and hassle-free returns/exchanges. Although pricier than big box retailers, the quality is superb.
Key Advantages
Luxury, giftable office supplies
Quality guarantee and great service
Easy returns within 30 days
Fun shopping experience for supplies
Owned by Office Depot, OfficeMax is still run as its own brand and store chain. They offer a wide spectrum of office supplies, furniture, technology, and services for home and business.
Compared to Staples, the company promotes lower pricing on many basic items, especially when you shop sales. However, Staples does have a slight edge when it comes to variety and inventory.
Still, they carries all the essentials along with more specialized products. Stores also provide services like printing, shredding, tech support, and equipment repair. Free curbside pickup makes getting supplies fast and easy too.
Key Advantages
Huge assortment of office basics
Convenient store locations (over 900)
Frequent coupons and weekly deals
Price match guarantee
Office Depot provides an extensive lineup of business and school essentials both online and in-store. Shoppers can browse over 10,000 products across their own brand, major name brands, and environmentally friendly options.
From paper to tech gadgets and furniture, it lives up to its name. Their prices and selection closely rival Staples. However, look out for regular coupon codes and sales to save up to 60% on many items.
Business services are another major perk, including printing, tech support, phone services, web design, print marketing, and more.
Key Perks
Member pricing unlocks best discounts
Convenient print and tech services
Fast free next day delivery on orders over $60
Price match guarantee
While dwindling in popularity, Kmart can still be a surprisingly decent source for discounted office supplies, furniture, and essentials for school and home office spaces. They routinely undercut Staples' prices on basics like paper, pens, folders, organizers, and more.
Here, you can occasionally score printers, laptops, or accessories for less. Kmart also stocks budget-friendly office chairs, desks, file cabinets, and bookcases.
The options might not be robust, but if you want office supplies at bottom dollar prices, it delivers. Be sure to browse the weekly sales and coupons online or in local stores.
Key Perks
Deep discounts when you find a deal
Small furniture selection for tight budgets
Weekly ad previews help locate bargains
Easy in-store shopping
WB Mason is the largest privately-owned and fastest growing office supply dealer in the United States. They offer next-day delivery across New England and surrounding states.
It has a massive catalog spanning over 30,000 business, industrial, office, and facilities maintenance products. Offerings range from technology to breakroom essentials and janitorial supplies.
They cater to businesses of all sizes and also work with local municipalities, hospitals, universities, and more. WB Mason promotes their customer service and delivery capabilities as major advantages.
Key Perks
Fast and often free delivery
100+ years of industry experience
East Coast retail stores for convenience
100% satisfaction guarantee
Conclusion
While Staples is one of the biggest and most popular office supply stores, there are lots of excellent alternatives to buy affordable office supplies, furniture, electronics and more.
The right Staples competitors for you depends on your priorities – are you looking for cheap prices, premium products or convenient services? Make sure to compare selection, pricing, discounts and extra perks to find the best fit.
Many of these stores like Staples offer advantages like free shipping, price matching guarantees, rewards programs and coupons that can save you money on your office supply haul. So don't limit yourself to just Staples – consider branching out to one of these similar stores for your next office shopping trip!
FAQs
Does Staples do price matching?
Yes, Staples offers price matching if you find an identical item in stock at a local retailer for less. Exclusions apply and you must provide proof of the competitor's price when matched in store.
Does Staples run sales or have coupons?
Staples regularly offers storewide and department sales both online and in stores. They provide coupons through their website and email signups. You can typically save 10-20% or more on regular and clearance items.
What is the Staples Rewards program?
Staples Rewards members earn 5% back in rewards on every purchase to redeem for future discounts. Additional perks include free shipping benefits and exclusive discounts. Signup is free online or in stores.
Does Staples offer free shipping?
On Staples.com, free shipping is offered on qualifying orders over $49 with delivery in 1-2 business days. Staples Plus members get free 3-5 day shipping on all purchases.
Can you return items to Staples?
Unopened items can be returned to Staples within 14 days of purchase with receipt. Opened electronics, ink, and special order items have shorter return windows.
Does Staples print documents?
Staples provides in-store printing, copying, faxing services, and options to design print products like business cards. Self-serve or full-service options are available.
What office furniture does Staples sell?
Staples sells a wide selection of office furniture ranging from basic desks and chairs to complete cubicle systems, file cabinets, bookcases, tables and specialty ergonomic products.
How can I save money at Staples?
Sign up for emails, check for coupons, shop sales, compare prices, use store pickup, buy in bulk, and sign up for the Rewards program to maximize savings at Staples.