Thrift stores are a great way to save money on clothes, accessories, and home decor. However, not all secondhand stores are equal. Some have a wider variety, better rates, and better customer service than others.
In this article, I'll list the best online thrift stores based on their selection, prices, and customer service.
So, whether you're looking to save money on clothes, accessories, or home goods, check out the list of the best online thrift stores.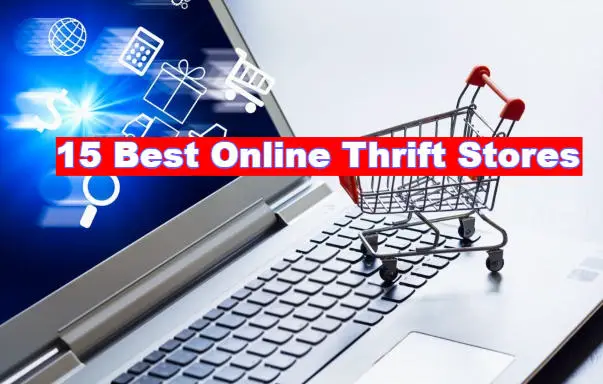 What are the best online thrift stores?
Online Thrift stores are a cheaper alternative to buying at a brick-and-mortar store. They can also be a good resource for unique pieces that aren't available in stores.
When we say "online thrift store," we mean a website where you can browse for items. For example, you can search through a catalogue or submit certain keywords to find items.
The overall quality of the items can be determined by the number of repeat customers and the number of positive reviews.
You also want to keep an eye on how many items have been sold.
15 Best Online Thrift Stores With Great Vintage Clothing Offer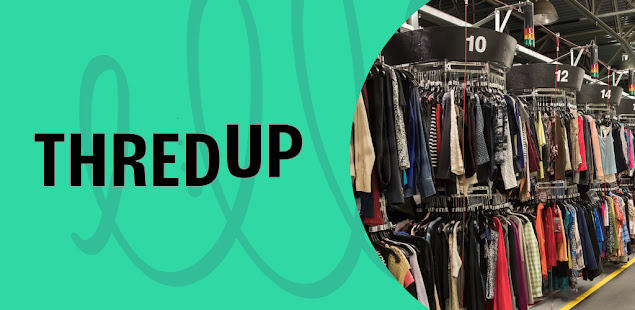 Founded: 2009
Target Audience: Women
Categories: Women's, men's, kids clothing, shoes, accessories
Popular Products: Contemporary brands, premium labels
As one of the largest online thrift stores, ThreadUP offers over 35,000 brands at up to 90% off estimated retail price. Their mission is to inspire a new generation of consumers to think secondhand first.
ThreadUP is like the online version of a thrift superstore, with everything from mall brands to luxury designers. They have a huge inventory of women's clothing, with options for men and kids too. Known for contemporary labels like Madewell, J.Crew, Anthropologie.
Key Benefits:
Massive selection of brands and styles
Deep discounts on retail prices
Free returns within 30 days
ThreadUP pioneered the online consignment model. Their pricing and selection attracts bargain hunters looking to revamp their wardrobe on a budget. The site is user-friendly with robust filtering to pinpoint exactly what you want.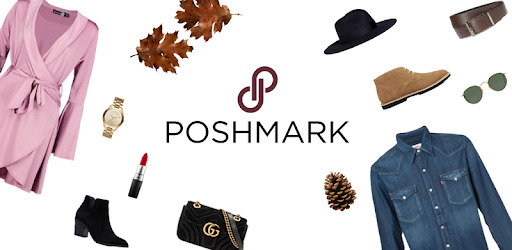 Founded: 2011
Target Audience: Women, men, kids
Categories: Clothing, shoes, accessories, home goods
Popular Products: Fast fashion, mall brands, boutiques
Poshmark leverages social shopping to make buying and selling super easy. Users create boutique-like Poshmark "closets" to list their pre-owned items. With over 75 million registered users, it's a vibrant online thrifting community.
It started as an app for women's clothing but has expanded into men's, kids, accessories, shoes, home goods. Mass market brands like Zara, H&M, Forever21 are bountiful. But you can also find high-end labels and unique boutique pieces.
Key Benefits:
Huge active user base for buying & selling
Fun social shopping experience
Offers boutique finds beyond just fast fashion
Poshmark takes the personality out of thrifting through people's personalized closets and styling tips. The social aspect makes it engaging to discover new or discounted items daily.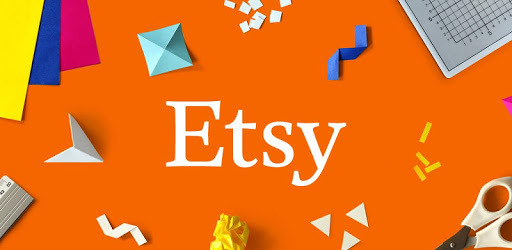 Founded: 2005
Target Audience: Vintage enthusiasts
Categories: Handmade, vintage, craft supplies
Popular Products: One-of-a-kind vintage finds
While not exclusively a clothing thrift store, Etsy is a top destination for unique vintage fashion. With handmade and vintage items, it attracts those looking for uncommon, special pieces.
Etsy really shines for people seeking vintage clothing, accessories, and jewelry that have a genuine old-school aesthetic. The global marketplace contains over 60 million items, so endless scrolling is guaranteed. Products range from antique to modern vintage reproductions.
Key Benefits:
Unparalleled selection of true vintage
One-of-a-kind pieces not found elsewhere
Support small business sellers
Etsy is the go-to for authentic vintage you won't come across in everyday thrift stores. On Etsy, expect to discover Victorian-era dresses, '50s rockabilly shirts, '80s New Wave–whatever obscure style you yearn for.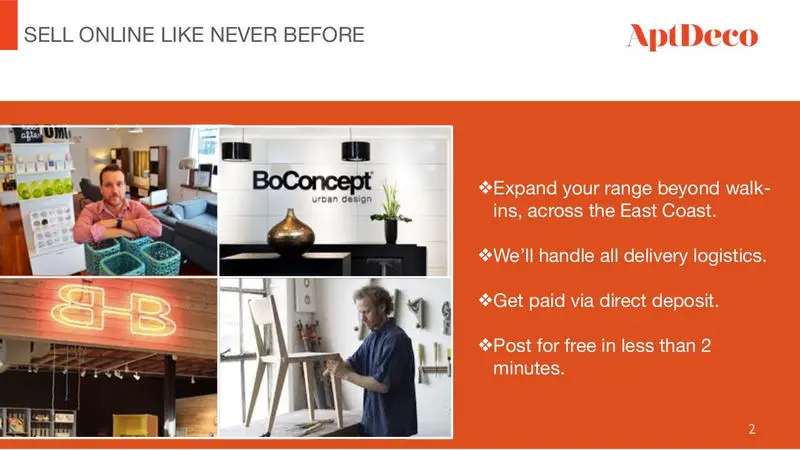 Founded: 2014
Target Audience: Furniture buyers
Categories: Furniture, home decor, electronics
Popular Products: Mid-century, contemporary furniture
AptDeco is an online thrift store for secondhand furniture, decor, and electronics. As an alternative to buying new, it makes finding unique vintage furniture accessible.
The strength of AptDeco is its impressive inventory of stylish pre-owned furniture. Mid-century modern, industrial chic, boho–you name it. They thoroughly vet each piece, so quality concerns are minimized.
Key Benefits:
Modern and retro furniture styles
Designer and custom furniture options
White glove delivery service
Beyond the usual thrift shop fare, AptDeco provides cool furniture from brands like West Elm and Crate & Barrel at discounted prices. For anyone remodeling or upgrading their space stylishly, AptDeco is a reliable source.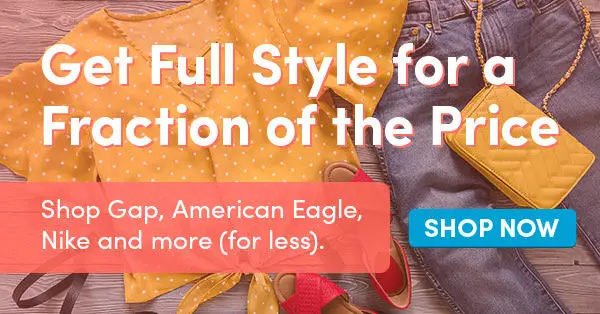 Founded: 2012
Target Audience: Bargain hunters
Categories: Women's, men's, kids clothing, shoes
Popular Products: Mall brands, sportswear, basics
Swap.com calls themselves "the world's largest online thrift store," with over 5 million pre-owned items for the whole family. They make secondhand shopping simple.
It's the go-to for basic everyday staples and mall brands like Gap, Old Navy, and Zara. Swap.com offers plenty of children's clothes too. With free shipping over $89 and regular discounts, prices are hard to beat.
Key Benefits:
Huge inventory of everyday apparel
Low prices with bulk discounts
Easy to bundle items from any category
For big families or anyone wanting to maximize savings, Swap.com allows you to bundle clothing across categories. The value-focused bulk shopping experience has lots of happy repeat customers.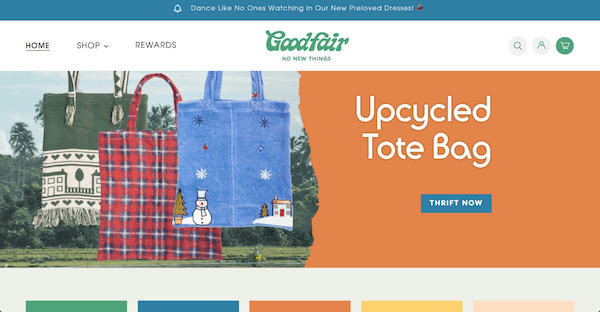 Founded: 2017
Target Audience: Eco-conscious shoppers
Categories: Men's, women's, kid's basics
Popular Products: Hoodies, tees, leggings, jeans
Goodfair makes secondhand shopping guilt-free and affordable. They upcycle donated clothing into basic tees and other staples starting at just $6.
Their emphasis is sustainable fashion essentials at low prices for all. Expect lots of solid tees, sweatshirts, and leggings in an array of colors and sizes. Think of them as the sustainable Everlane.
Key Benefits:
Inexpensive, sustainably made basics
Size inclusive with options up to 4XL
Free carbon neutral shipping
Goodfair is ideal for anyone wanting an affordable, eco-friendly wardrobe refresh. Though selection is limited to mostly basics, the quality and ethics can't be beaten.
Founded: 2020
Target Audience: Sustainability advocates
Categories: Women's clothing & accessories
Popular Products: Business casual, contemporary styles
Refashioner is an online consignment store focused on elevating secondhand fashion. They sell eco-friendly women's apparel and accessories from over 100 contemporary brands.
The vibe is elevated basics – think Everlane, Cuyana, Reformation. Lots of work-friendly blouses, pants, shoes in like-new condition from environmentally driven companies. Prices are affordable, though higher than fast fashion.
Key Benefits:
Sustainably-made contemporary brands
Curated closet type shopping experience
Free carbon neutral shipping on orders $150+
For those want stricter brand values in their thrift store finds, Refashioner is a dependable source. Expect clothing aimed at working professionals with subtle styling and natural fabrics.
8. Maeven Vintage
Founded: 2010
Target Audience: Vintage enthusiasts
Categories: Vintage clothing & accessories
Popular Products: 1950s-90s fashion, jewelry, handbags
As a vintage-only e-tailer, Maeven Vintage provides access to high-quality retro fashion you'd find cruising estate sales and thrift shops.
The offerings span sought-after eras from the 50s to the 90s. Lots of options for genuine vintage dresses, leather jackets, Levi's jeans, jewelry and handbags. Products are refreshed daily.
Key Benefits:
Curated collection of vintage fashion
Detailed garment descriptions
Free shipping within the US
For shoppers seeking legitimate vintage style–not just distressed t-shirts labeled "vintage"–Maeven is a gold mine. Expect to uncover real retro gems, but products move quickly.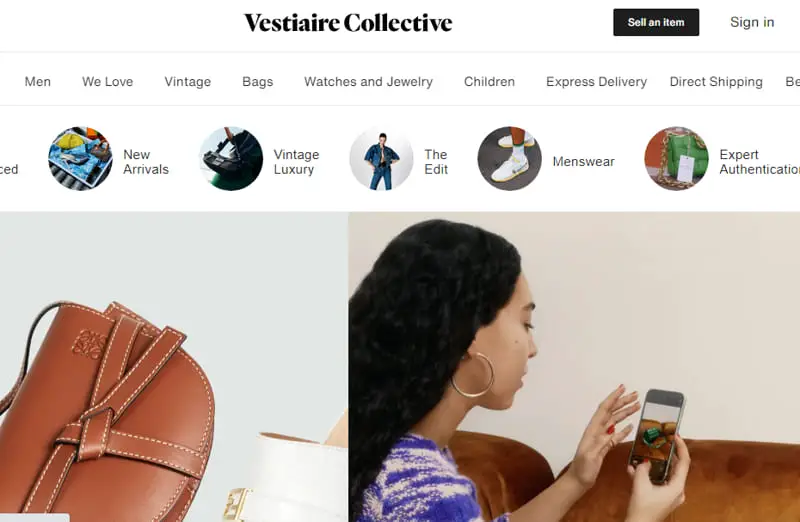 Founded: 2012
Target Audience: Budget-conscious buyers
Categories: Women's clothing, shoes, accessories, handbags
Popular Products: Premium labels, designer bags
Tradesy makes high-end luxury labels affordable to the masses through secondhand fashion. Users can buy & sell everything from Chanel bags to Louboutin heels.
Expect lots of big names like Gucci, Louis Vuitton, Free People, Anthropologie at heavily discounted prices. Tradesy offers branded items in excellent condition you'd pay top dollar for at retail. They inspect for authenticity too.
Key Benefits:
Discounted designer brands
authentication process for luxury items
flexible return window for clothes
For access to aspirational brands without blowing your budget, Tradesy opens up luxury fashion to more people. Compared to consignment stores, the savings on premier designers makes it worth exploring.
Founded: 1964
Target Audience: Trendy shoppers
Categories: Vintage, retro, basic clothing
Popular Products: Denim, graphic tees, flannels
Since starting as a brick-and-mortar shop in 1964, Ragstock has embraced fashionable thrifting. They're known for an eccentric blend of recycled basics, rare vintage finds, and modern styles.
Shoppers can expect denim in all washes, printed tees, flannels, and leather jackets. Ragstock describes their vibe as retro, punk, modern hipster, and 90's grunge vibes. Prices are super affordable too.
Key Benefits:
Massive, eclectic product selection
Rare vintage pieces from decades past
Free shipping on orders $60+
Ragstock offers thrift store variety with edgy, youthful style. Alongside basic tees, expect to also find Hawaiian shirts, rock band tees, or tie-dye from decades past.
Founded: 2011
Target Audience: Discount luxury seekers
Categories: High-end handbags, jewelry, clothing
Popular Products: Gucci, Chanel, Hermes
Luxury Garage Sale makes buying used designer merchandise feel elegant. As their name suggests, they sell luxury brands at garage sale prices.
Browse runway styles and premium handbags from Chanel, Gucci, Hermes and more at up to 90% off retail. Luxury Garage Sale offers authenticated luxury consignment, so shop confidently. Expect savings even on recent seasons.
Key Benefits:
Huge discounts on luxury designers
Certified authenticity promise
Excellent customer service
For access to Prada, Valentino and other elite brands on a budget, Luxury Garage Sale delivers. Their white glove service provides the high-end experience to match the coveted designers.
Founded: 2011
Target Audience: Gen Z and Millennials
Categories: Vintage, streetwear, accessories
Popular Products: Y2K, 90s, and modern vintage style
Depop is an online thrifting community with a cult following among younger generations. The app has an indie, almost DIY feel with youthful edge.
Shop everything from Y2K camis to 90s windbreakers and Dickies pants. Lots of streetwear and modern vintage style. Depop is also bigger in the UK compared to the US. Prices can range higher for rare finds.
Key Benefits:
Unique youth-oriented thrifting vibe
Access to limited Y2K and vintage streetwear
Popular among Gen Z/Millennials
For youths and young adults seeking current thrifted styles, Depop delivers. Their business model empowers everyday people to become stylists and resellers. The app experience makes hunting for vintage exciting.
Founded: 1999
Target Audience: Bargain shoppers
Categories: Clothing, electronics, books, furniture
Popular Products: Brand name clothes, retro finds
Shop Goodwill makes the thrift shopping experience virtual. As Goodwill's online auction site, find amazing deals supporting job training programs.
Shoppers can bid on clothing, accessories, shoes, home goods, electronics and more. Search by category or browse regional Goodwill listings to uncover hidden gems. Site-wide sales and coupons offer extra savings.
Key Benefits:
Huge assortment via Goodwill locations
Low starting bids on auction-style listings
Supports community job training programs
For treasure hunters, Shop Goodwill brings the thrill of thrifting online. The auction model means deep discounts, especially for vintage finds and sought after brands.
Founded: 2021
Target Audience: Sustainable shoppers
Categories: Pre-owned clothing for women & men
Popular Products: Basics, athleisure, jeans, outerwear
Cider is an online reseller making thrifting joyful. Their site uses quizzes to gauge your style. You're then recommended curated pre-owned items in your size.
Expect a lot of staples like jeans, leggings, sweaters and jackets. The brands carried are better than fast fashion but not luxury. Lots of Madewell, Everlane, Free People and similar labels. Pricing is affordable.
Key Benefits:
Personalized recommendations
Sustainably-minded contemporary brands
Free carbon neutral shipping
Cider aims to spark joy in shopping sustainably. The clothes are curated to match your style. For a personalized low waste wardrobe refresh, Cider nails it.
Founded: 2020
Target Audience: Streetwear enthusiasts
Categories: Vintage streetwear and accessories
Popular Products: Vintage tees, hoodies, hats
Grey Bandit calls themselves "the leading global vintage streetwear resale platform." Expect tons of vintage tee shirts, hoodies, hats and accessories like belt bags.
They focus exclusively on rare vintage streetwear from brands like Harley Davidson, NASCAR, and band tees. Pieces are inspected for flaws and authenticity. Limited drops mean products sell out fast.
Key Benefits:
Highly curated vintage streetwear
Fair pricing based on rarity
Quantities limited by design
For access to vintage grails from iconic streetwear brands, Grey Bandit is a go-to. Their tightly curated inventory means stellar quality and realness.
Conclusion
I hope this list inspires you to start exploring online thrift stores. Thanks to e-commerce, used clothing is more accessible than ever. You can now hunt for deals and unique vintage pieces across the internet.
Beyond scoring affordable apparel, online thrifting has eco-friendly benefits too. The rise of fast fashion means overconsumption of cheap garments that end up in landfills. Buying secondhand extends the lifecycle of clothing already in circulation.
Thrifting online or in-person takes more effort than shopping at big box retailers. But that's part of the thrill – searching for hidden treasures and stylish bargains. It forces you to get creative and think outside your usual tastes. And the savings can be huge.
Each online thrift store featured has a distinct niche, so browse around. See which one resonates based on your budget, style and sustainability concerns. Happy thrifting!
FAQ About Thrift Stores
What are the benefits of shopping at thrift stores?
Some key benefits of shopping at thrift stores include:
Great prices – Thrift stores offer used items at big discounts off retail pricing. You can score quality goods at bargain prices.
Unique finds – Thrifting allows you to discover one-of-a-kind vintage and retro items that you won't find elsewhere.
Sustainability – Buying secondhand reduces waste and stops clothing from unnecessarily going into landfills. It's an environmentally-friendly way to shop.
Supports charity – Many local thrift shops channel proceeds towards charitable causes and community programs.
Treasure hunt thrill – Browsing thrift stores takes dedication but it's fun searching for unexpected gems.
What are some tips for thrifting success?
Some handy tips for finding the best thrift store deals include:
Check often – Stores refresh inventory regularly so visit frequently to spot new arrivals.
Learn the schedule – Find out when deliveries and markdowns occur to get first dibs.
Search methodically – Scan the entire store shelf by shelf rather than just the aisles.
Never judge a garment by its hanger – Try things on rather than dismissing based on how it hangs.
Feel the fabric – Inspect the quality and condition to evaluate if it's worth it.
Mix and match – Be creative pairing individual unique items together into stylish outfits.
What should you avoid when buying secondhand?
When thrifting, be selective about what pre-worn items you bring home:
Heavily stained, ripped or damaged goods – Make sure the repair cost is worth it.
Ill-fitting pieces – Getting something tailored can exceed the initial savings.
Outdated trends – Unless vintage items suit your personal style.
Fast fashion – These won't last long with more wears.
Unbreathable fabrics – Used clothes may retain odors that are difficult to remove.
Mattresses and car seats – Sanitary reasons make these risky buys used.
How do you thrift shop online?
Online thrifting follows a similar process to browsing physical stores:
Search for used and vintage goods on online resale platforms using keywords and filters
Read garment descriptions and inspect photos closely to evaluate condition
Sort by size, brand, price range to pinpoint items you want
Compare seller ratings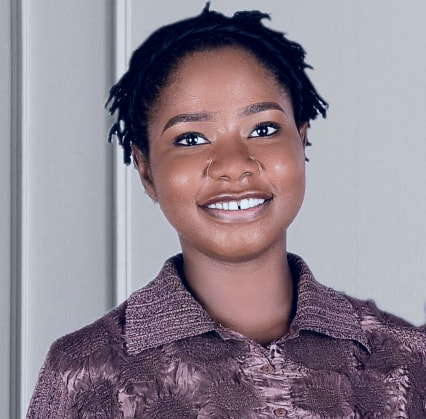 Blessing Bunmi is the founder and CEO of Blowra, the leading style guide providing insider fashion and shopping tips. With over 4 years of retail experience, She created Blowra to empower readers to confidently express their personal style.