Finding comfortable, durable kids clothing can be a challenge. If you love Hanna Andersson but want to explore similar stores, this list of the 12 best brands like Hanna Andersson has got you covered.
These quality kids stores offer classic styles, soft fabrics, and thoughtful details without breaking the bank. Whether you prioritize affordability, sustainability, or specific looks, you'll discover amazing clothes to dress your little ones in.
I've compared popular clothing companies like Hanna Andersson to help you find the perfect fits for your kids. From organic cotton onesies to printed sundresses, get ready to shop quality brands that match Hanna Andersson's standards.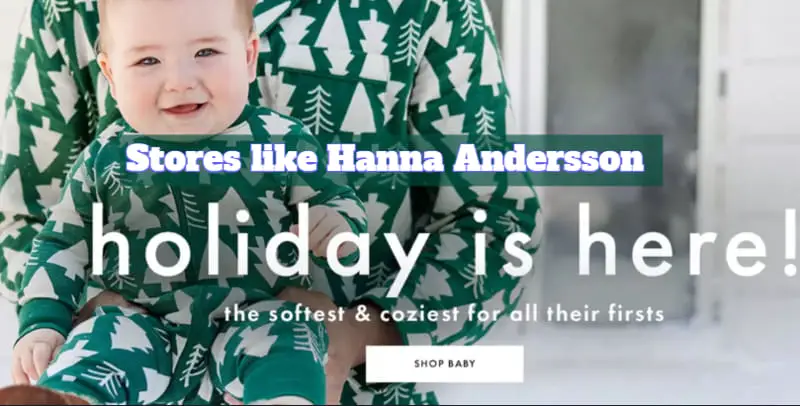 12 Best Brands Like Hanna Andersson for Kids Clothes
If you love their classic, minimalist aesthetic but want to explore similar stores, here are 12 of the best kids brands similar to Hanna Andersson to shop for quality clothing.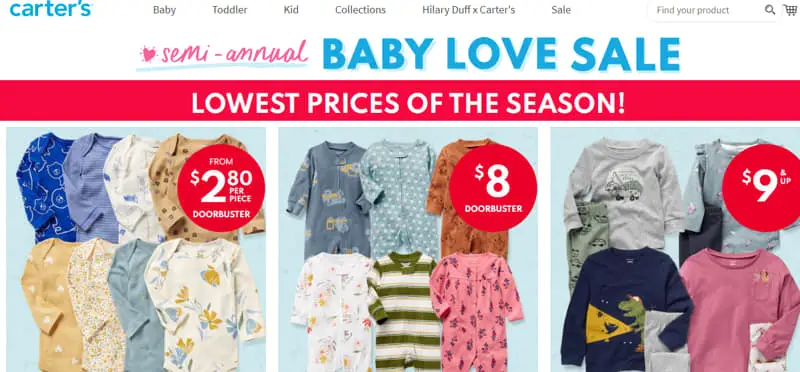 Carter's is best known for its baby and kids underwear, sleepwear, and accessories. But they also have an extensive collection of playclothes, shoes, and more for little ones.
With bright colors and cute prints, their clothing focuses on comfort and durability. You'll find made-for-play outfits as well as dressy styles for occasions. Cartner's frequently runs sales and promos to help you save.
They offer convenient shopping online and in-store, with free shipping on orders over $35. Returns are easy through mail or at one of 600+ stores in the U.S.
Key Benefits:
Wide range of comfortable kids clothing
Affordable prices and frequent sales
Outfits for play, school, and dressy events
Free shipping over $35 and easy returns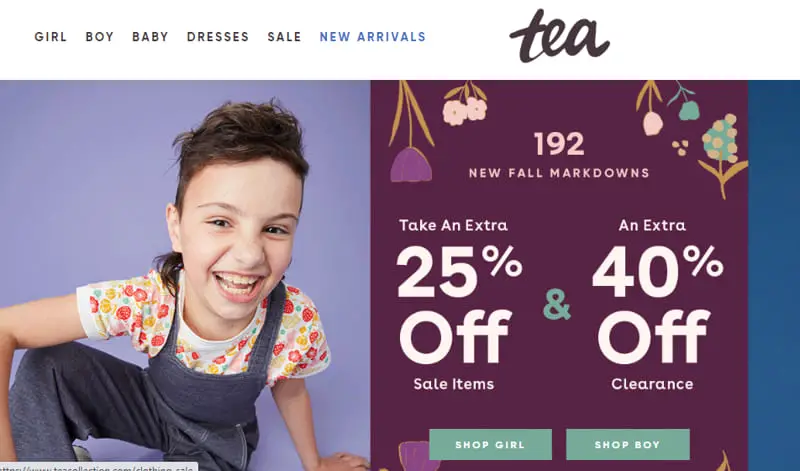 Tea Collection offers globally-inspired clothing for babies, toddlers, and kids. Their pieces feature unique cultural prints and soft natural fabrics.
They focus on sustainably made, high-quality clothing you can feel good about dressing your kids in. Items are priced a bit higher but the unique designs and eco-friendly production make it worthwhile.
This brand is perfect for worldly, artsy parents looking for something beyond basic t-shirts and leggings. You'll find lots of creative dress options as well as mix-and-match pieces.
Key Benefits:
Unique global and cultural prints
Sustainably-made with eco-friendly fabrics
High-quality clothing that lasts
Creative designs and styles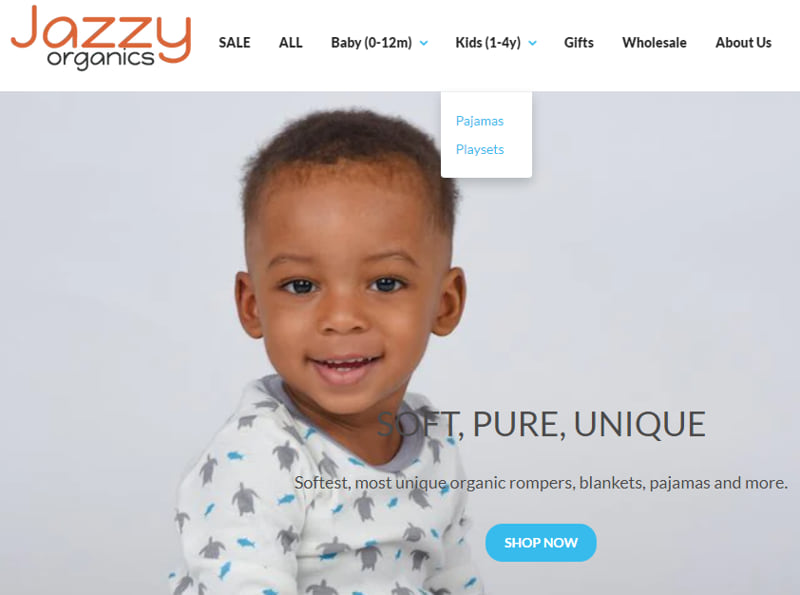 If you want affordable organic clothing for your little ones, Jazzy Organics is a top choice similar to Hanna Andersson.
They use Oeko-Tex certified organic cotton for super soft fabrics. Dyes are non-toxic too. You'll find tons of colorful onesies, tops, bottoms, and dresses here.
Jazzy Organics focuses mainly on baby and toddler clothing. But they have options for kids up to age 6 as well. Prices are budget-friendly, especially for organic clothes.
Key Benefits:
Organic cotton clothing at affordable prices
Safe dyes and super soft fabrics
Lots of colorful designs for babies and kids
Budget-friendly compared to most organic brands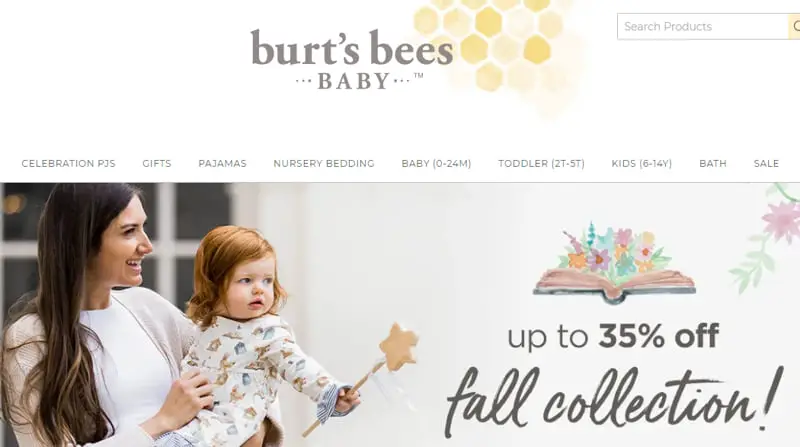 Known for their natural skin and hair care products, Burt's Bees also has an adorable line of baby clothing.
The fabrics are predominantly organic cotton, wrapped in delightful pastel stripes and prints. They offer the softest footed pajamas, rompers, tops, bottoms, and more for infants to toddlers.
While pricier than fast fashion brands, the natural fibers and quality construction make them well worth it. These are heirloom pieces to pass down.
Key Benefits:
Ultra-soft organic cotton clothing
Sweet pastel prints and stripes
Quality construction for lasting wear
Heirloom pieces you'll keep and pass down


Mori creates timeless, nature-inspired clothing for babies and kids. Their pieces feature muted color palettes with whimsical prints of feathers, plants, and animals.
They use sustainable, chemical-free cotton along with low-impact dyes. Mori goes beyond basics with creative dresses, rompers, and layered looks. Prices are on the higher end but the quality is stellar than other clothing websites like Hanna Andersson on the list.
This brand is ideal for parents who want unique sustainable styles beyond primary colors and bold prints. The european style is refined yet playful.
Key Benefits:
Sustainable fabrics and non-toxic dyes
Whimsical nature-inspired prints and colors
Unique european style that's refined yet playful
Creative designs beyond basic t-shirts and leggings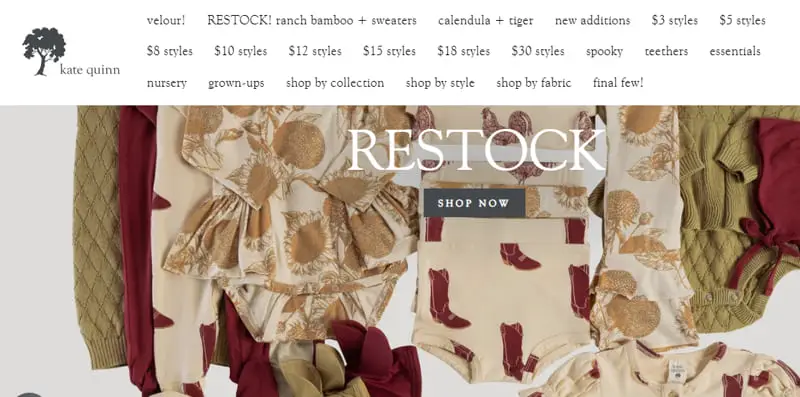 Kate Quinn is another store like Hanna Andersson that offers certified organic cotton clothing in timeless prints and styles. You'll find lots of retro-inspired stripes, floral prints, plaids, and solids.
They focus on high-quality fabrics that are soft on sensitive skin. Items come in extended sizes so you can get more wear as your little one grows. The price point is budget-friendly too.
Beyond classic staples, Kate Quinn has lots of playful pieces like ruffle rompers, puff sleeve dresses, button-ups with collars, and more. The quality and detail is superb.
Key Benefits:
Organic cotton in retro/vintage-inspired prints
Quality fabrics soft on sensitive skin
Extended sizing for growth and great value
Playful styles like ruffle rompers and puff sleeves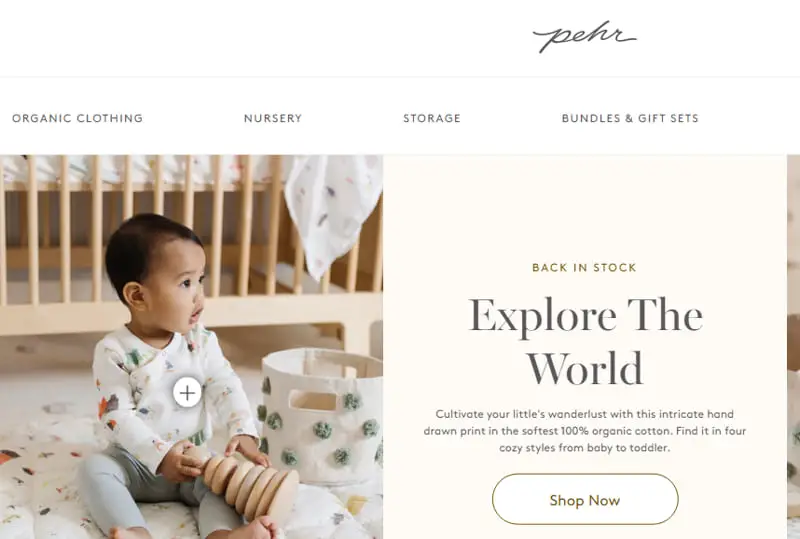 Pehr creates simple Scandinavian-inspired clothing for babies and kids. They focus on organic cotton basics in muted earthy hues.
You'll find lots of soft knits and mixed natural fiber blends. Expect t-shirts, leggings, sweaters, rompers, and dresses in minimalist solid tones and patterns.
Prices are on the higher end but the quality is excellent. Pehr makes clothing your child can wear for years as they focus on timelessness over trends.
Key Benefits:
Simple Scandinavian style
Organic fabrics and knit blends
Muted solids and earthy patterns
Timeless pieces kids can wear for years


American Eagle's kids line features trendy styles comparable to Hanna Andersson at lower prices. Shop soft hoodies, joggers, ruffle dresses, jeans and graphic tees in varied colors and cool prints.
American Eagle often has big sales allowing you to get cute, comfy clothes affordably. So you can easily stock up on quality kids clothes without breaking the bank. Pieces feature details like embroidery, tie-dye and destroyed effects. The fabrics wash well and hold up over time.
Key Benefits:
Fun prints, graphics, and stylish looks
Soft, high-quality fabrics
Affordable prices and frequent sales
Convenient online shopping and in-store returns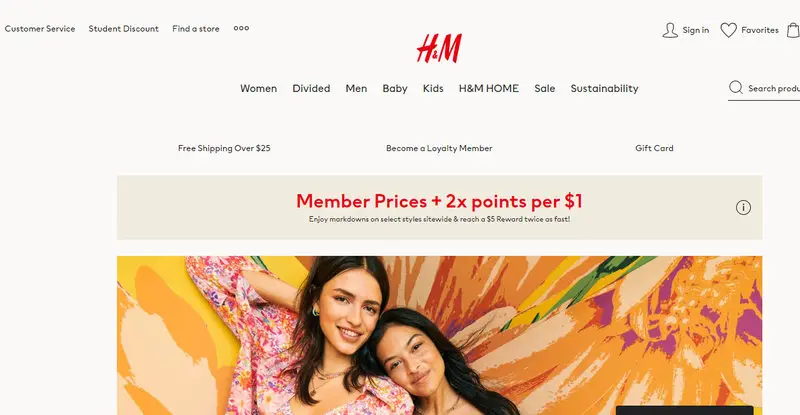 H&M is a popular fast fashion brand with locations across the U.S. Their kids clothing focuses on following trends and keeping prices low.
You'll find just about every style imaginable from their kids section – graphic tees, jeans, leggings, button-ups, dresses, swimwear, and more. While not as durable as premium brands, the clothes look great after multiple washes.
H&M also launches popular designer collabs which also extend into their kids lines periodically.
Key Benefits:
Inexpensive, stylish clothes for kids
Tons of variety and new arrivals
Easy online ordering and in-store returns
Trendy looks and designer collabs
Target's popular private label brand Cat & Jack offers a wide selection of affordable kids clothing brands like Hanna Andersson.
Their pieces mix prints, patterns, graphics, glitter, and sequins for styles that are fun and playful. You'll find dress-up clothes, swimsuits, graphic tees, jeans, pajamas, and more basics all under one roof.
The quality and price point compares to Carter's and Old Navy but with Target's convenient in-store shopping. You can easily outfit your kiddo from head to toe.
Key Benefits:
Affordable mix-and-match kids clothing
Convenient one-stop in-store shopping
Lots of playful prints, graphics, and embellishments
Comparable quality and value to Carter's and Old Navy
GapKids offers casual essentials and cute styles for kids. Shop soft graphic tees, pretty dresses, denim, khaki pants and more. Lots of pieces come in big color ranges for outfit mixing and matching.
Gap frequently offers deep discounts and coupon codes allowing you to get quality clothes at low prices. Sign up for emails and shop sales to maximize savings. GapKids pieces will become favorites in your child's closet.
Key Benefits:
Affordable versatile clothes for tweens and teens
Convenient online shopping and in-store returns
Soft fabrics and wardrobe staples
Frequent discounts and promos
Koko Momo is a boutique clothing brand like Hanna Andersson that focuses on ethical and sustainable production.
They use soft organic cotton and eco-friendly dyes. The styles are playful yet refined, with creative prints, florals, ruffles, and details.
While the price point is higher, you're paying for quality fabrics and production that's better for people and planet. These are keepsake outfits and family photos styles.
Key Benefits:
Ethically made with sustainable fabrics
Soft organic cotton clothing
Playful yet refined styles with creative details
Quality keepsake pieces for photos and memories
Conclusion
When looking for quality kids clothing brands similar to Hanna Andersson, the stores listed above are great options that balance value, quality, and style.
Jazzy Organics, Kate Quinn, and Cat & Jack offer more affordable prices for budget-conscious parents without sacrificing comfort and play-friendly designs.
And for investment pieces to cherish, Mori, Pehr, and Koko Momo use eco-friendly fabrics and thoughtful detailing that makes them stand out.
No matter your priorities – affordability, sustainability, comfort, or style – you're sure to find amazing kids clothes from brands inspired by Hanna Andersson's classic aesthetic and commitment to quality.
FAQs About Hanna Andersson
How do Hanna Andersson clothes fit?
Hanna Andersson clothes feature a looser, relaxed fit to allow kids to play freely. But they do run slightly small, so sizing up is recommended.
What fabrics are used by Hanna Andersson?
Most of their clothes are either 100% organic cotton or cotton blends. They avoid synthetics and use natural, breathable fibers.
Does Hanna Andersson have sales or promo codes?
Yes, they offer 20-40% off sales several times a year. Sign up for emails to get notified of promos and coupon codes.
What is the typical price range for Hanna Andersson clothes?
Their pieces average $20-$50. But you can often get items for under $20 during sales and with coupon codes.
Does Hanna Andersson have stores?
No, they are an online-only brand. But returns and exchanges are free by mail within 60 days.
Do Hanna Andersson clothes shrink?
Minimal shrinkage occurs if you wash in cool water and tumble dry low. But some items may shrink slightly the first time.
What is Hanna Andersson known for?
Hanna Andersson is known for its classic, comfortable kids clothing featuring Scandinavian-inspired designs and high-quality natural materials.
Where is Hanna Andersson clothing made?
Most Hanna Andersson clothing is made in China, with some pieces sewn in India, Vietnam, Bangladesh, and other countries.
What types of clothes does Hanna Andersson sell?
Hanna Andersson sells kids clothing including dresses, tops, bottoms, sleepwear, swimwear and more for babies, boys and girls.
How do the clothes fit from Hanna Andersson?
Their clothes run true to size and are designed for comfort with a relaxed fit. Refer to their handy size chart to get the best match.
What is Hanna Andersson's return policy?
Hanna Andersson offers free returns within 60 days for refund or exchange. Return shipping is free when you select their prepaid label option.