Uncommon Goods is a popular online retailer known for its unique, creative, and often quirky products that make great gifts. If you're looking for gift ideas that are anything but ordinary, Uncommon Goods is a go-to source for unusual finds.
But what if you want to explore some other gift sites and stores with product offerings similar to Uncommon Goods? There are quite a few options out there for finding one-of-a-kind, creative gifts beyond just Uncommon Goods.
In this article, we'll highlight 12 of the top gift sites and stores like Uncommon Goods to expand your unique gift shopping horizons. Some are direct competitors of Uncommon Goods, while others may appeal to a similar aesthetic and sensibility.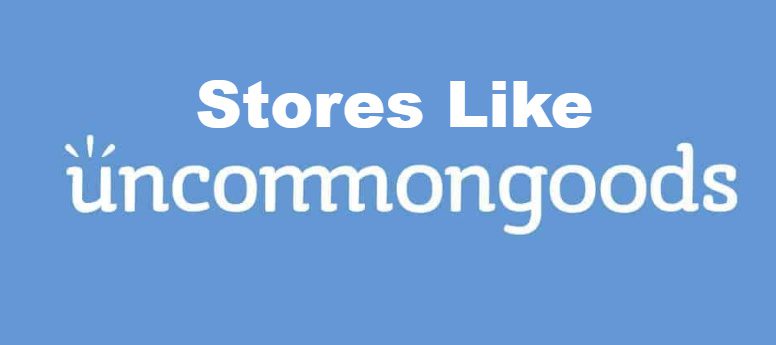 12 Best Gift Shops & Stores Similar To Uncommon Goods
Here are 12 of the top Shops and stores to check out if you love Uncommon Goods.

Harry & David is beloved for its premium gift baskets, gourmet foods, fruit arrangements, flowers and more. It offers high-quality gourmet gifts packaged in signature gift crates and towers. Although it might not be the most direct Uncommon Goods alternative out there, but worth checking out.
Key Benefits:
Gourmet gift baskets, fruits, baked goods
Premium quality products
Beautiful gift packaging and crates
Massive selection for every occasion
Free shipping over $99
Make any occasion extra special with a Harry & David gourmet gift delivery. Browse gifts under categories like Birthday, Sympathy, Anniversary, Just Because or peruse the site's gift guides by recipient, category, holiday and more to spark unique edible gift ideas.

VivaTerra delivers fair trade, eco-friendly home goods, garden accessories and more aligned with mindful, sustainable living. Their products blend sustainability with unique, modern style.
Key Benefits:
Sustainable materials & manufacturing
Carbon neutral shipping
Fair trade certified goods
Regular sales & promotions
Free returns for up to 1 year
VivaTerra's collection offers eco-conscious shoppers unique decor like recycled glassware, responsibly sourced stone statues, reclaimed wood furnishings and organic cotton linens that celebrate nature. Gift guides like "Gifts that Give Back" showcase home, garden and lifestyle goods that are good for the planet.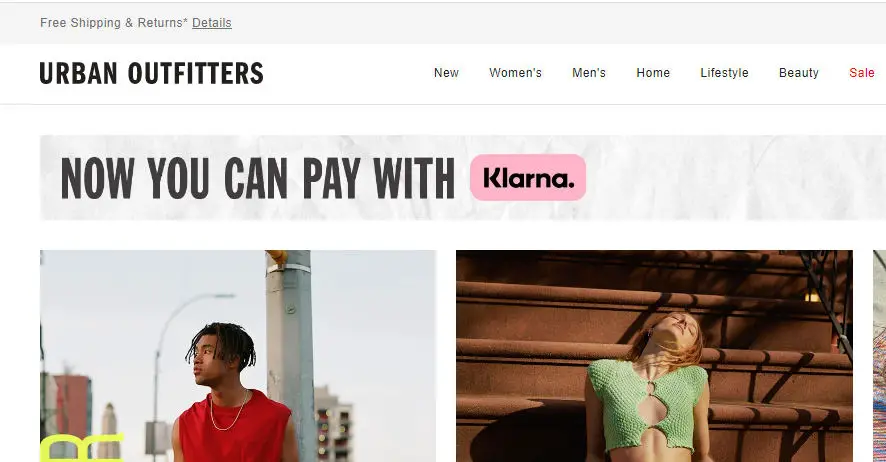 Urban Outfitters is a popular retailer known for its hip, youthful vibe and unique assortment of bohemian-inspired fashion, home goods, and lifestyle products. Alongside mainstream mall brands, Urban Outfitters offers an eclectic mix of little-known labels and creatively designed in-house goods perfect for gift-giving.
Key Benefits:
Trendy, boho-chic style
Innovative collaborations with up-and-coming designers
Fun, kitschy, pop culture-inspired finds
Ideal for younger gift recipients
Free shipping on orders $50+
Beyond apparel and accessories, the store has expanded into décor, electronics, beauty, pets, stationery and more, so you can find all different types of creative presents for the young trendsetters in your life. Gift cards also come in fun designs, like a scratch-off lottery ticket.

Man Crates is one of the shops like uncommon goods that takes the concept of gifts for guys to a whole new rugged, outdoor-loving level. This site specializes in unique gift crates packed with "gifts men actually want" – like salty snacks, bar tools, grill accessories and gear for outdoor adventures.
Key Benefits:
Ideal for gifts for men and boys
Themed crates for every hobby and interest
Hands-on DIY project crates
Made in the USA
Free shipping
Man Crates are designed to deliver an exciting unboxing experience for men, with gifts packed in wooden crates, ammo cans, metal tins and more. Popular categories range from Exotic Meats to Project Kits & DYI Gifts to Retro Candy Crates and even Jerky Heart monthly subscription boxes. These manly gifts arrive ready for gifting.
Leif Shop features a thoughtfully curated collection of modern, minimalist and sustainable home décor, furniture and more. With its Scandinavian-inspired aesthetic, Leif Shop is a go-to for functional, versatile home goods and furnishings with clean, contemporary styling.
Key Benefits:
Sustainable materials and manufacturing
Multifunctional, space-saving designs
Direct-to-consumer pricing
Free shipping in the contiguous US
Easy returns within 30 days
Beyond furniture and décor accents, Leif Shop offers a small collection of boutique apparel and accessories with the same minimalist aesthetic. Browse gift guides like "small space solutions" and "gifts under $100" for functional, eco-friendly gift ideas that also spruce up living spaces with Scandinavian charm.
Cratejoy is not necessarily a store like Uncommon Goods, but rather a marketplace for discovering monthly subscription box services across every category imaginable. From coffee and snacks, to beauty, books, kids' activities and more, Cratejoy helps you find the perfect gift subscription.
Key Benefits:
Massive selection of subscription boxes
Pre-packaged gifts that deliver monthly
Options at every price point
Gift subscriptions up to 12 months
Free shipping
Monthly subscription boxes remove the guesswork, letting you give an ongoing gift that keeps on giving all year long. With boxes dedicated to cooking, crafting, pets, fitness and so much more, Cratejoy makes it easy to find a uniquely tailored subscription gift box that matches the recipient's interests.
World Market specializes in affordable, globally-inspired home décor, furniture, entertaining essentials, food and more. Offering distinct cultural flair, World Market's inventory of eclectic furnishings, textiles, accessories and international foods are full of finds that make for exotic, unexpected gifts.
Key Benefits:
Affordable global goods under one roof
Ever-changing selection
Ideal for hostess & housewarming gifts
In-store pickup available
Regular sales & promos
Check World Market's sales and deals page for special offers on entertaining buys, home accents, furniture and food that make affordable, exotic gifts. Gift cards also come in cute designs like fortune cookies, tea cups or cactuses.

SkyMall is an iconic in-flight shopping catalog turned online store filled with innovative, As Seen On TV and just plain weird products that make for unconventional gift ideas.
Key Benefits:
Unique, innovative products & bizarre novelties
Fun gag gifts
Regular sales & promos
Makes shopping excitement of browsing SkyMall accessible online
Beyond novelty presents, SkyMall features more practical travel products, electronics, wellness goods and home & garden items. Check out their Best Sellers and gift guides like Host/Hostess gifts for quirky ideas that are sure to get a laugh or reaction.
As the name would suggest, Odditymall is filled with odd, wacky and downright weird gifts that celebrate the strange and unusual. As is one of the stores like Uncommon Goods to consider as a shopper.
Key Benefits:
Perfect for offbeat, quirky gifts
Fun gag gifts & stocking stuffers
Affordable novelty presents under $20
Fast shipping
You'll find everything from giant googly eyes and pasta straws to pimple simulating soap and canned unicorn meat. Odditymall's ever-changing novelty inventory makes it easy to find low-cost, unique gag gifts and stocking stuffer boredom busters.
While not a singular store, Etsy is a top online marketplace for discovering one-of-a-kind, handmade and vintage goods from independent artists, craftspeople and small shops around the world.
Key Benefits:
Massive selection of rare, custom-made goods
Find personalized, custom-designed gifts
Supports small and micro businesses
Options for every style & budget
Fast, free shipping with Etsy Premium
Etsy sellers offer everything from jewelry and apparel to home furnishings, art, craft supplies – you name it. With so many creatives and small shops to discover, Etsy makes it easy to find completely uncommon gifts personalized to the recipient.
For cutting-edge, contemporary style, Touch of Modern is one of the best stores like Uncommon Goods to find modern, innovative gifts. This store focuses on featuring the work of independent designers and studios to bring unique products to market across home, office, lifestyle and fashion categories.
Key Benefits:
Access hard-to-find products from independent designers
Modern, minimalist aesthetic
Daily sales and deals
Curated finds for him, for her, by category
Gift wrapping available
With free standard shipping on orders over $25 and free 30-day returns, you can shop Touch of Modern's ever-changing assortment of over 20,000 creative contemporary designs worry-free. Browse the site's curations like "15 gifts that seem really expensive but aren't" and "19 absurd objects that are totally worth it" for plenty of uncommon gift inspiration.
Bando offers playful, feel-good lifestyle products designed to spread positivity and confidence. Known for its irreverent, empowering messaging, Bando's unique cards, home goods, accessories and more make for cheerful gifts.
Key Benefits:
Uplifting products designed to brighten
Super fun branding & packaging
Empowering messages and quotes
Free standard shipping on orders $50+
Great for gal pals & girl power gifts
Beyond apparel and accessories, Bando has expanded into lifestyle categories like home, office, pet, bath and body and stationery. Gift guides like "Self-care gifts under $20" and "Gifts for Plant Mamas" make it easy to shop gifts that spread joy.
Conclusion
Uncommon Goods paved the way for finding creative online gifts. But there are many other companies like Uncommon Goods today that also offer unique, innovative products perfect for gift-giving. This list highlights just a sampling of the diverse options out there beyond Uncommon Goods for discovering gifts that are anything but ordinary.
Whether you're looking for rugged gifts for men, modern decor, global goods, monthly subscriptions or completely quirky novelty items – there are plenty of Uncommon Goods competitors that can deliver those hard-to-shop-for finds. And supporting small businesses and independent makers along the way is an added bonus.
FAQs
What is Uncommon Goods known for?
Uncommon Goods Shop is an online marketplace known for featuring unusual, creative gifts, often from small makers and entrepreneurs. They focus on truly unique, one-of-a-kind products you won't find anywhere else.
What types of categories does Uncommon Goods offer?
Uncommon Goods has a wide range of ever-changing inventory, but popular categories include home decor, kitchen & bar, office, toys, entertainment, and stationery & books. They also offer a lot of eco-friendly and upcycled goods.
Does Uncommon Goods offer personalization or customization?
Yes, many products on Uncommon Goods can be customized or personalized with engraving, monogramming or by selecting custom color/size/style options. They have a whole section dedicated to customizable and Made-to-Order gifts.
How does shipping work on Uncommon Goods?
Uncommon Goods offers standard, 2-day, and next day delivery shipping options. Free standard shipping kicks in at $75+ orders. Otherwise, standard shipping starts at $4.95.
What is Uncommon Goods' return policy?
Uncommon Goods offers free returns within 30 days of delivery for refunds. You can initiate a return or exchange online or by contacting their Customer Experience team.
Does Uncommon Goods sell gift cards or e-gifts?
Yes, Uncommon Goods has digital and physical gift card options that can be purchased online and shipped or emailed to the recipient. You can select any custom denomination between $25-$500 for gift cards.
How can I save money shopping at Uncommon Goods?
You can save money by looking for promo codes online, signing up for email to get discounts sent to your inbox, shopping clearance under $20, and taking advantage of sitewide sales like free shipping promotions.