Love the boho vibes at Earthbound Trading Co? Looking to explore some similar stores like Earthbound Trading Co with eclectic finds and free-spirited style? Well, you're in luck. There are lots of great retailers that offer that fun, indie aesthetic that Earthbound is so famous for.
In this article, I'll highlight 13 of the best brands & stores like Earthbound Trading Company to give your wardrobe a creative refresh. From laidback surf brands and fast fashion retailers to ethical boho designers and upscale boutiques, there are so many options to suite your personal taste.
Whether you prefer to shop in-store or online, you can find artisan goods, global patterns, and adventurous styles that allow you to express your inner flower child. Read on for the top stores similar to Earthbound to inspire your next purchase. Everything from dresses and denim to handmade jewelry and home decor.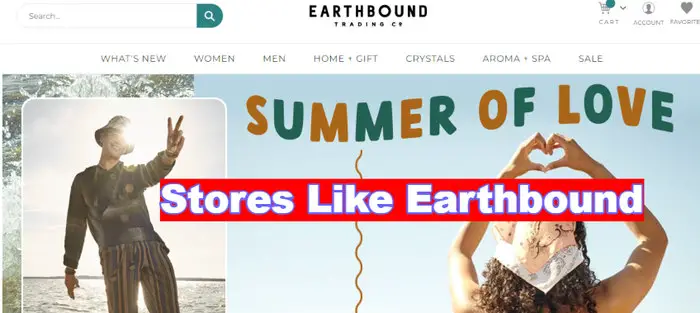 13 Best Stores Similar To Earthbound Trading Company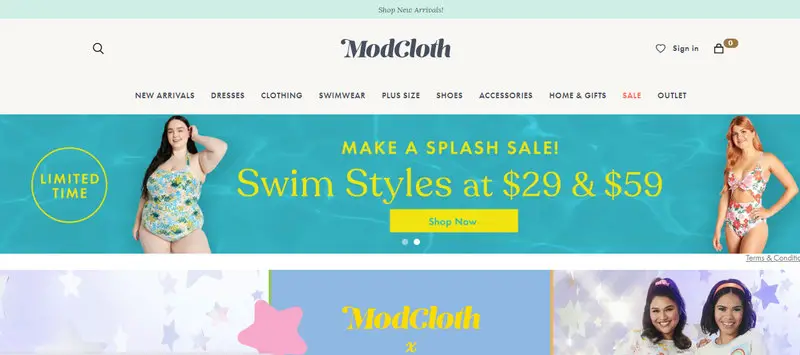 ModCloth is an online women's clothing and accessories retailer that offers vintage, retro, and indie styles similar to Earthbound. They carry apparel, shoes, handbags, jewelry, beauty items, and home decor.
It is primarily known for their wide selection of cute dresses in prints, patterns, and solid colors. They also have a large plus-size collection. Their items have a feminine, retro-inspired look with lots of florals, checks, polka dots, and unique prints.
The online boutique has expanded to carry more categories in recent years, including swimwear, outerwear, loungewear, bridal, and large home goods like furniture. Yet they still maintain their signature indie vibe. They frequently run sales and have an affordable price point, with most items under $100.
Key Benefits:
Huge selection of casual, vintage-style women's dresses
Lots of indie prints and patterns
Affordable pricing with frequent sales/promos
Large plus-size collection
Expanded into more categories like swim and home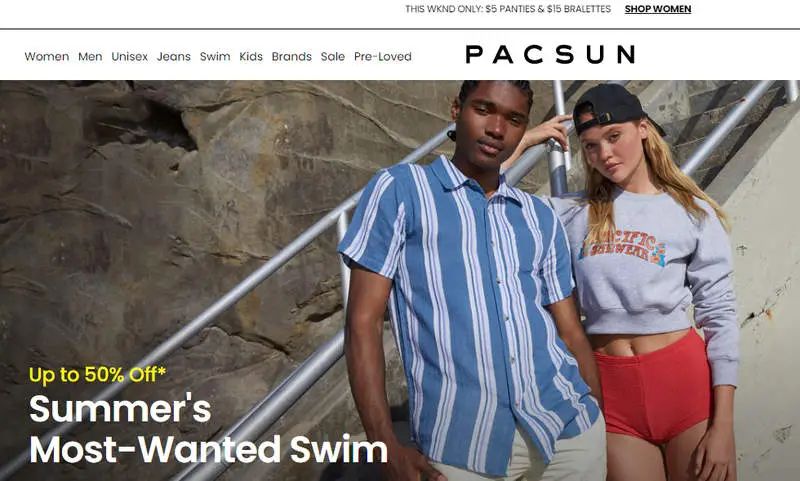 PacSun is a leading specialty retailer targeting the teen/young adult market. They offer casual apparel, footwear, accessories and beauty products for guys and girls inspired by the beach, music, art, and street fashion culture.
This clothing company carries major brands like Volcom, Billabong, RVCA and more. Their in-house brands provide stylish basics and California-cool apparel to dress like a surfer or skater. The style tends to be laidback, effortlessly cool, and beachy.
Most of their stores are located in malls. However, they also have an online store that ships within the U.S. Frequent sales and promo codes make their merchandise quite affordable.
Key Perks:
On-trend casual wear for teens/young adults
Major surf/skate/music brands
Stylish basics and beach-inspired apparel
Mall stores across the U.S. plus online store
Affordable pricing with regular promos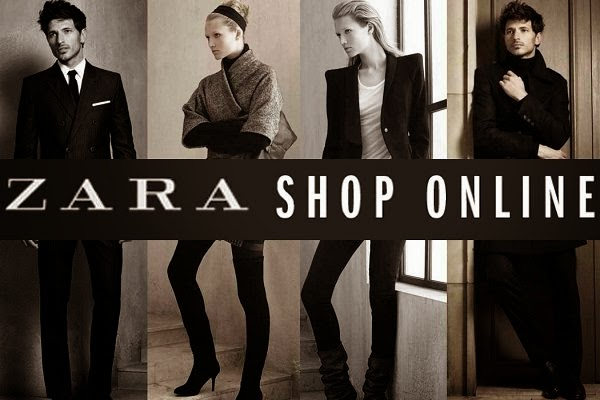 Owned by Inditex, Zara is an international fast fashion retailer based in Spain. They are known for offering the latest fashion trends at affordable prices.
They carry stylish clothing and accessories for women, men and kids. Their products have a modern, urban look with new stock coming in twice a week to stay on top of trends. Categories include apparel, shoes, handbags, jewelry, beauty and more.
With over 2200 stores in 96 countries, it has an enormous international presence. Their online store ships to many locations. Prices are higher than fast fashion brands like H&M, but reasonable for the style and quality. Sales happen occasionally.
Why Shop Here:
On-trend fashion at affordable prices
New styles added frequently
Huge global presence with stores worldwide
Online shipping available
Higher quality than some fast fashion brands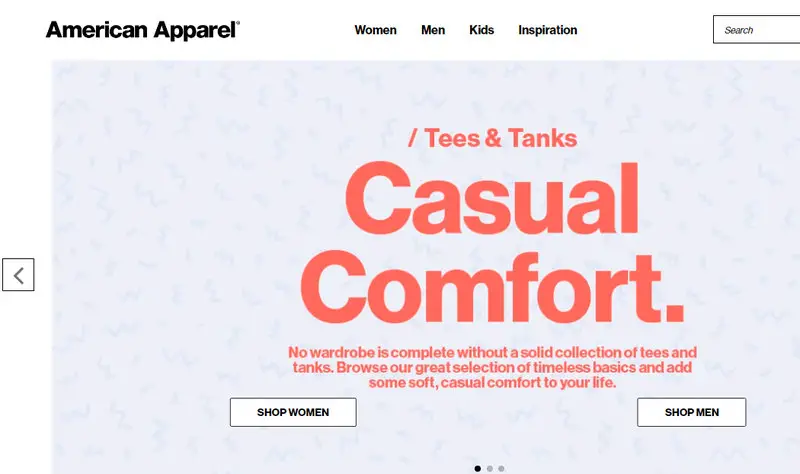 American Apparel is a Los Angeles based clothing manufacturer, distributor and retailer known for their ethics and sustainability. They offer casual basics and athletic-inspired apparel.
Their clothing is designed and manufactured in the United States, with a focus on sweatshop-free labor practices. As a vertically integrated company, they control everything from design to retail.
They are known for their premium basics in versatile solid colors like tees, tanks, pullovers, leggings and more. These everyday staples are made at their factory in Los Angeles. They also sell jeans, dresses, shorts, swimwear and accessories.
The brand has a casual, athletic California vibe mixed with '90s fashion influence. They sell online and in their retail stores located across the globe. Prices are reasonable for the quality.
Key Advantages:
Ethical manufacturing in the U.S.
High-quality everyday basics and athleisure
Classic casual styles with '90s throwback vibe
Affordable pricing for the quality
Retail stores and online store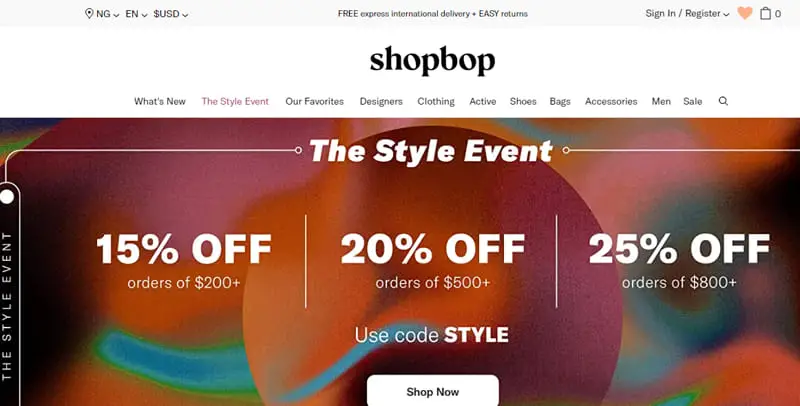 Owned by Amazon, Shopbop is part of the popular online fashion stores like Earthbound Trading for women. They carry over 1000 established and emerging designer brands.
The site offers apparel, shoes, handbags, accessories, jewelry, beauty items and more. They have a mix of bohemian, contemporary, edgy and elegant styles to fit any look. Products ship worldwide from their fulfillment centers.
The store frequently runs promotions like seasonal sales and sitewide discounts. They also offer free shipping and returns in the U.S. Their wide selection of designer duds makes them a go-to for luxury fashion. Popular products include denim, knits, dresses, jackets, boots and leather handbags.
Key Perks:
Huge selection of designer brands
Range of styles from boho to contemporary
International shipping available
Frequent sales and promo codes
Free shipping/returns in the U.S.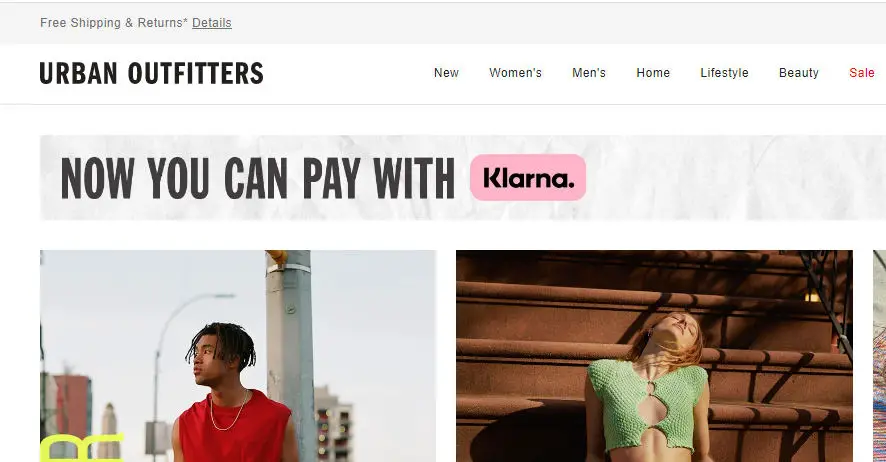 Popular with young adults, Urban Outfitters is an American multinational retailer based out of Philadelphia. They offer trendy bohemian-style fashion with a bit of an edge.
This clothing brand carries women's and men's apparel, accessories, shoes, beauty, vinyl records and home goods. They stock their own in-house brands along with third-party labels. Their items have an artsy, music-inspired aesthetic.
Their products appeal to hip college students and young professionals looking for unique statement pieces. Most locations are in malls or trendy downtown areas.
Key Advantages:
Boho-chic fashion for young adults
Artsy, music-inspired aesthetic
Own popular retail brands like Anthropologie
Stores in malls and trendy neighborhoods
Affordable pricing, especially with sales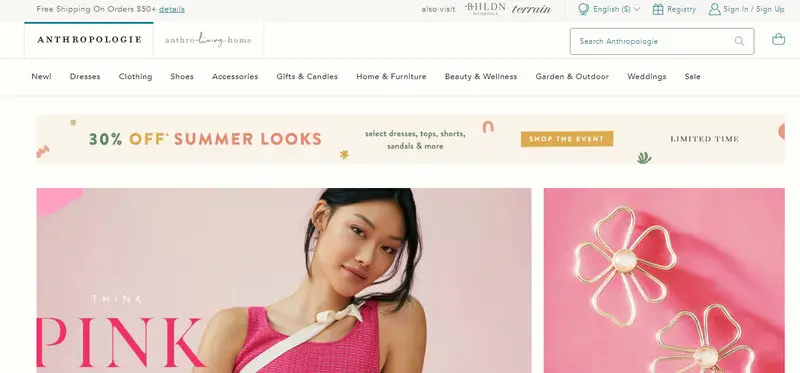 Anthropologie is an upscale women's clothing and home décor store. They offer whimsical, bohemian-inspired styles in feminine silhouettes.
They carries apparel like dresses, knits, skirts and jeans. They also have an expanded home section with furniture, rugs, lighting, antiques and more. The style can be described as romantic, artsy and adventurous.
While prices are on the higher end, the quality is good. Shoppers can browse in Anthropologie's worldwide locations or order online. They frequently run promotions to help offset the cost.
Key Perks:
Whimsical, feminine boho styles
Expanded home/furniture collection
High-quality natural fibers and textiles
Stores worldwide and online site
Regular sales and promos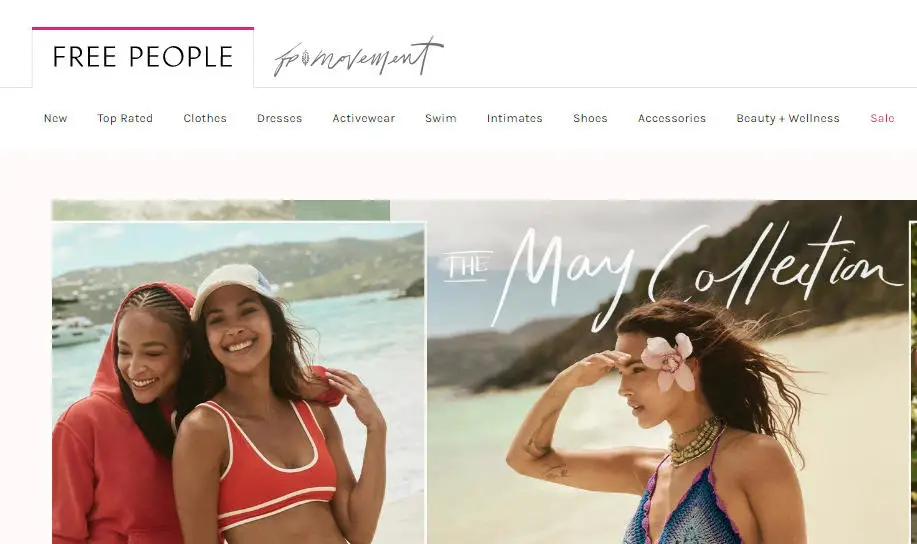 Also owned by URBN, Free People is among the specialty stores similar to Earthbound Trading that focus on women's contemporary apparel, intimates, shoes and accessories. They draw inspiration from world travel, vintage treasures and nature.
It is designed for young, free-spirited women with a wanderlust spirit. Their clothes have feminine details like floral prints, crochet accents and lace. Categories include sweaters, graphic tees, jeans, jumpsuits, activewear, swimwear and more.
In addition to online ordering, it has boutiques across the U.S. where you can try on their latest boho fashions. Prices are mid-range and they always offer promos and seasonal sales around major holidays.
Why Shop Here:
Boho clothing for spirited, worldly women
Details like lace, crochet and florals
Intimates, swimwear and accessories too
Online ordering and U.S. boutique locations
Mid-range pricing with regular promos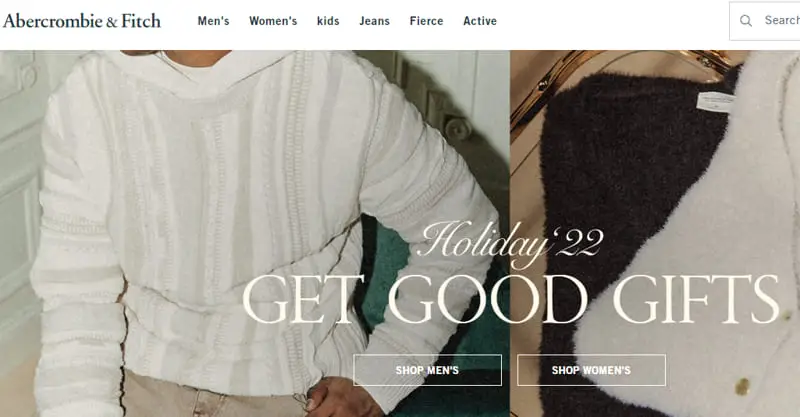 Abercrombie & Fitch began as an elite outdoor and sporting goods store. Today they are a specialty retailer targeting the college-aged youth. They offer casual classics with a rugged, playful vibe.
The clothing company carries apparel, accessories and personal care products for men, women and kids. Categories include jeans, tops, dresses, outerwear, swim, underwear, fragrance and more. Their signature styles are laidback button-downs, distressed denim, and graphic tees.
The retailer faced some controversy in the late 90s and early 2000s for excluding plus sizes and promoting oversexualized ads. However, they have worked to reinvent their image and expand sizing. While prices are moderate, they run frequent promotions to increase affordability on their website.
Key Benefits:
Iconic, laidback American style
Casual classics and signature graphic tees
Affordable pricing with regular sales
Carries men's, women's and kids
Mall stores across the U.S. plus online
One Tribe is an ethical bohemian fashion brand that creates unique, handmade goods sustainably in Bali, Indonesia. They employ local artisans and use natural fibers like linen, silk, and cotton.
In addition to women's clothing, they design men's apparel, swimwear, bags, jewelry and home goods. The styles are inspired by Balinese culture and island vibes. Categories include kimonos, caftans, harem pants and maxi dresses.
By buying One Tribe products, customers support fair trade wages and environmentally-friendly practices. The brand has a strong social mission to empower communities in need. Prices are affordable and they offer free worldwide shipping.
Key Perks:
Sustainably made boho fashions
Employs and supports local artisans
Uses all-natural fibers and dyes
Categories for both men and women
Affordable pricing with free shipping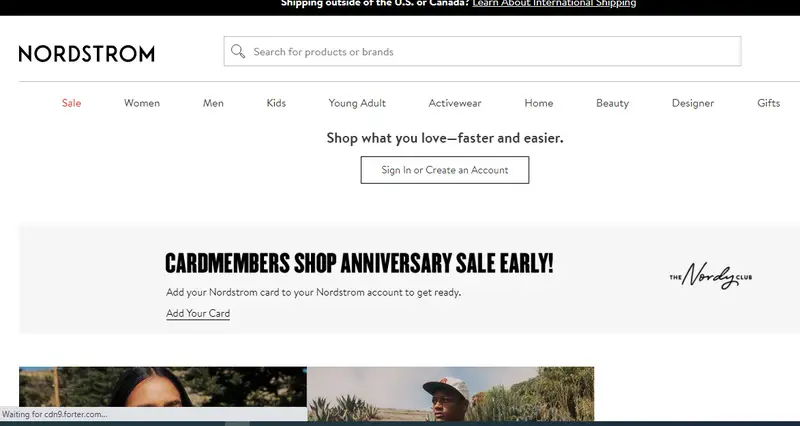 Upscale department store Nordstrom offers apparel, shoes, accessories and beauty for the entire family. They carry a wide selection of designer brands along with their own private label items.
It is known for excellent customer service, free shipping/returns and a liberal return policy. They carry contemporary, boho and edgy styles from brands like Topshop, Sam Edelman, BP., Steve Madden and their trendy Halogen line.
With stores across the U.S. and Canada, it has a wide brick-and-mortar presence. Yet their e-commerce site drives a growing chunk of sales. They run sales on holiday weekends, special occasions and in July/January with reduced clearance items.
Why Shop Here:
Massive selection of high-end brands
Excellent service and flexible returns
On-trend contemporary and bohemian styles
Online and in stores across North America
Sales offered year-round both online and in-store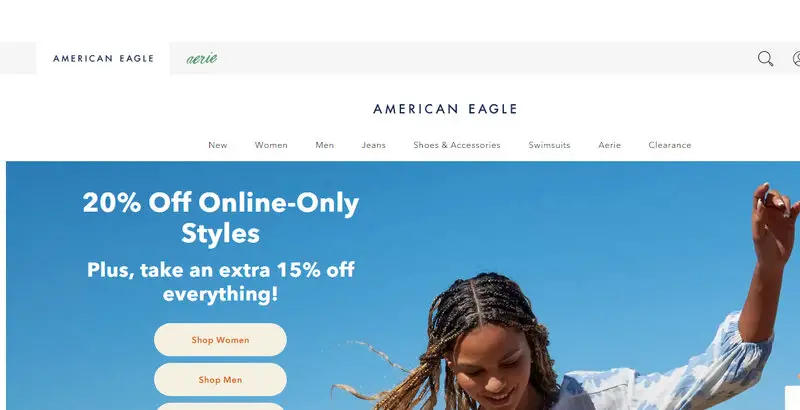 American Eagle Outfitters is a leading apparel and accessories retailer serving the 15 to 25-year old demographic. They carry laidback, All-American styles inspired by vintage and outdoors heritage.
Their categories include jeans, tops, dresses, swimwear, activewear, outerwear and accessories in casual fabrics like denim, canvas, chambray, knits and more. Products come in a variety of washes, finishes and details to mix and match.
It aims to be affordable, especially for younger shoppers. They offer student discounts and frequently run sales both online and in stores. The brand has over 1000 locations in malls and outlet centers, primarily across North America.
Key Advantages:
Relaxed Americana-inspired styles
Denim, tops, dresses, swim, activewear
Lots of details like washes, finishes, accents
Affordable price points with regular sales
1000+ mall & outlet stores, mostly in U.S./Canada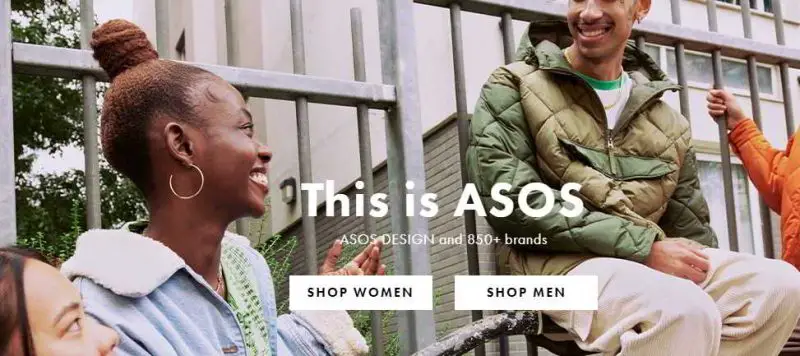 Asos is a UK-based online fashion and beauty retailer that ships to 196 countries. They carry over 850 brands, as well as their own in-house labels.
With affordable and on-trend styles, Asos targets style-conscious 20-somethings looking for going-out fashion. They carry dresses, tops, bottoms, swimwear, shoes, accessories and more for both men and women. Categories are easily filtered by fit, style, brand, price and size.
Asos offers free shipping on all orders and frequent sales, especially around the holidays. Returns are free as well to the UK and EU. The site is known for lightning-fast delivery and great customer service.
Key Perks:
Massive selection of current styles and brands
Caters to trendy 20-somethings
Affordable price points with frequent sales
Free global shipping and returns
Speedy delivery and good customer service
Conclusion
Earthbound Trading Company has cultivated a devoted fanbase thanks to their curated collection of bohemian-style clothing, accessories, and home decor. Luckily, there are lots of other great stores like Earthbound Trading that offer similar unique, feel-good vibes.
No matter your personal style or budget, you can find stores with the eclectic, free-spirited appeal of Earthbound. Branch out and explore new brands while supporting independent designers and ethical companies. With so many competitors, you can cultivate a wardrobe that's creative, adventurous and totally your own.
FAQs About Earthbound Trading Company
What is Earthbound Trading Company known for?
Earthbound Trading Company is known for bohemian, indie-inspired clothing, accessories, and home decor. They offer unique artisan goods with a free-spirited, adventurous vibe.
What types of items does Earthbound Trading Co sell?
They sell women's apparel like dresses, skirts, and boho tops. They also sell accessories like jewelry, handbags, hats, and scarves. Plus, they have home decor like rugs, lighting, furniture and more.
What is the price range at Earthbound Trading Co?
The price range is $10-$150+. Small accessories like jewelry can be under $20. Dresses generally range $40-$100 and large rugs over $100. But they have items at all price points in between.
Does Earthbound Trading Co have an online store?
Yes, Earthbound Trading Co has an online store at www.earthboundtrading.com with shipping available. This allows you to shop all their unique goods.
How would you describe the style at Earthbound?
The style is boho, indie, laidback, artsy, and free-spirited. Lots of floral prints, crochet and lace details, fringe, embroidery, global patterns, peasant tops, maxi skirts, floppy hats, etc.
Does Earthbound Trading Co have store locations?
Yes, they have over 70 store locations primarily in the Southern and Midwestern U.S. Texas, Illinois, Missouri and Florida have the most stores.
Is Earthbound Trading Co ethical in their manufacturing?
They support local artisans and craftsmen as much as possible to source goods sustainably and give back. However, not everything is locally produced.
What are some defining features of the stores?
The stores have a funky, artsy vibe with colorful walls, tapestries, chill music and decor. They encourage you to browse and take your time exploring all the unique finds.
What are some good gift ideas from Earthbound Trading Co?
Some best-selling gifts are candles, Pendleton blankets, Moscow Mule mugs, pouches/bags, jewelry, sarongs, sunglasses, incense and vases.