Lazy Oaf is a popular British fashion brand known for its quirky, streetwear-inspired clothing and accessories.
If you love their playful aesthetic and bold prints. Then I'm excited to share you the best 14 stores & brands like Lazy Oaf that offer a similarly fun take on fashion.
From graphic tees to statement dresses, these Lazy Oaf alternative stores have the edgy, urban style you crave.

14 Best Clothing Brands Similar to Lazy Oaf to Shop Streetwear for Men & Women

Mnml is an online retailer that specializes in minimalist streetwear basics for men and women. They are known for their simple, versatile wardrobe staples like tees, hoodies, and denim. Mnml offers many pieces in neutral hues like black, white, and gray. This allows you to add pops of color and personality through accessories.
It provides fast shipping within the US and has excellent return policies. Fans of Lazy Oaf tend to like this brand for its muted color palettes mixed with graphic prints and patterns. You can often find movie, music, and pop culture references in their clothing designs.
Key Benefits:
Affordable prices
Free returns and exchanges
Fast shipping in the US
Mix of basics and graphic prints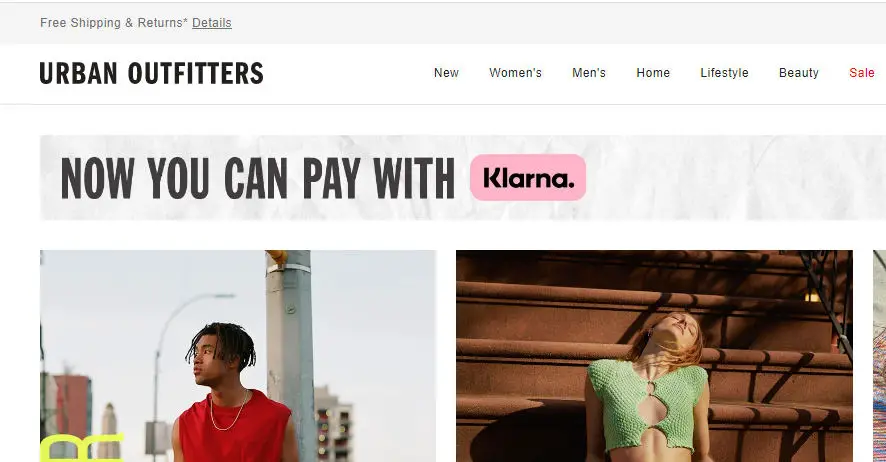 Urban Outfitters is a popular US retailer that stocks an eclectic mix of boho, vintage, and contemporary styles.
They carry clothes, shoes, accessories, home goods and more. This fashion company is known for their quirky novelty items and funky retro inspired fashions.
The UO audience overlaps a lot with Lazy Oaf fans. People shop here for the ironic graphic tees, cool dresses, and unique finds you won't see elsewhere. They offer affordable prices and frequently run sales and promos.
Key Perks:
Fun, ironic graphic tees
Vintage and boho inspired clothes
Novelty accessories and home goods
Affordable prices and frequent sales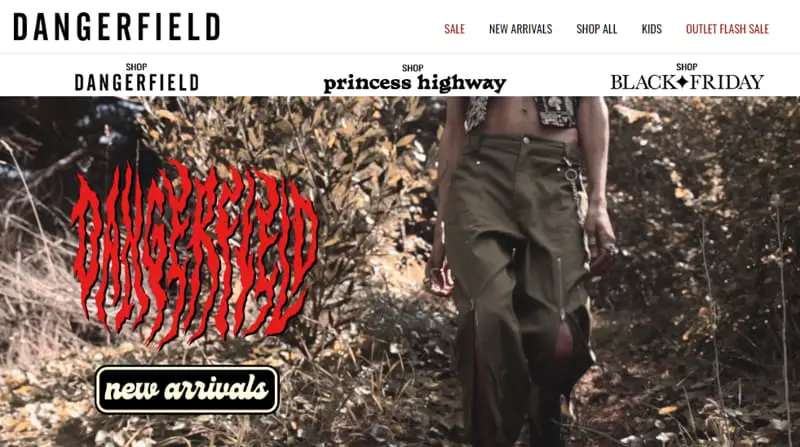 Dangerfield is an Australian clothing label known for its bold prints, colors, and punk rock-inspired styles. The aesthetic is very similar to Lazy Oaf with loud patterns, irreverent sayings, and attitude-filled pieces.
It makes everything from party dresses to swimsuits in colorful prints and edgy fabrics like faux leather. Fans love the daring combinations and expressive styles. It's very popular in Australia, where it all began, but they ship all over the world.
Why Shop Here:
Bold, punk rock aesthetic
Vibrant colors and prints
Unique dresses and separates
Ships worldwide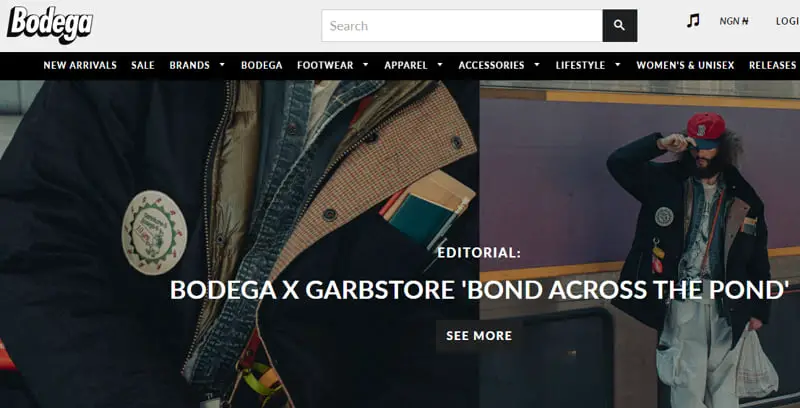 Bodega is a hip streetwear and footwear boutique based in Boston. They stock a curated selection of hard-to-find sneakers, clothing, and accessories from both mainstream and up-and-coming labels.
Their vibe is definitely urban cool. Shoppers love them for the latest drops and exclusive collabs you can't find anywhere else. It carries many brands that Lazy Oaf fans would enjoy for the graphic prints, sportswear influence, and street style appeal.
Key Advantages:
Exclusive sneaker drops
Hard-to-find collabs
The latest in streetwear
Unique graphic tees and hoodies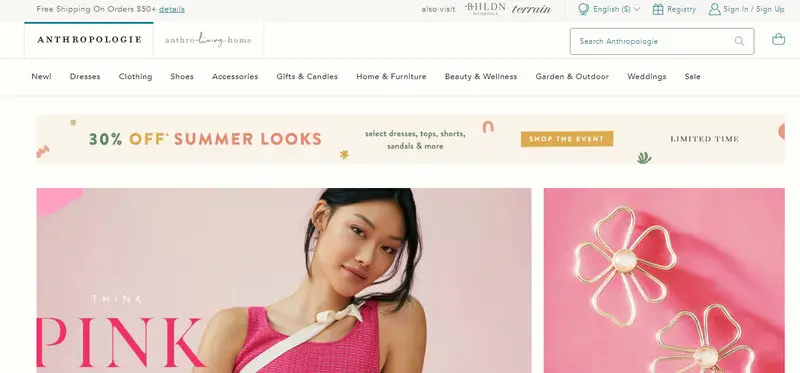 Anthropologie is a women's clothing and home store known for its bohemian, feminine styles with an artistic vibe. They are popular for their printed dresses, flowing blouses, and whimsical accessories. Their clothing often features romantic details like ruffles, florals, and lace.
While the styles aren't totally similar to Lazy Oaf, they attract a like-minded fan base of creative free spirits. Shoppers enjoy the beautiful patterns, artsy prints, and effortless elegance of their clothing. The prices are moderate to high but they frequently offer promos.
What Makes Them Popular:
Boho-chic, romantic styles
Flowy dresses and printed blouses
Whimsical accessories
Beautiful fabric patterns and prints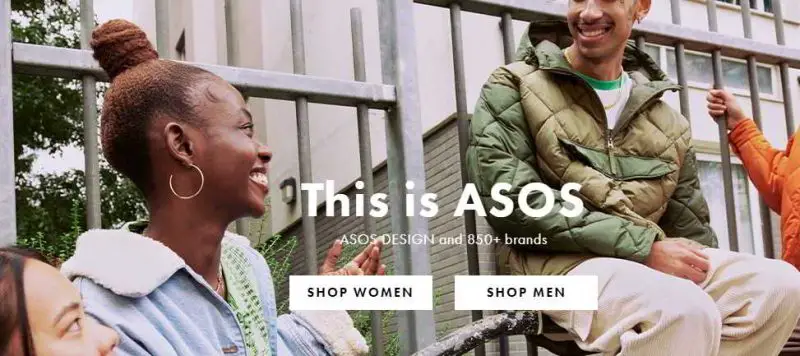 ASOS is a popular online fashion retailer founded in the UK. They sell trendy clothing for men and women at affordable prices. It is known for its massive selection of brands and products. You can find everything from basics and athleisure to dressy going-out looks.
Lazy Oaf fans flock to ASOS for the constant influx of new styles and brands. It's a one-stop shop to discover both up-and-coming and well-known labels. The site is easy to navigate and find exactly what you want, whether it's a graphic tee, cool sneakers, or a festival outfit.
Pros:
Huge selection of fashion brands
Affordable pricing
New products added daily
Convenient shopping experience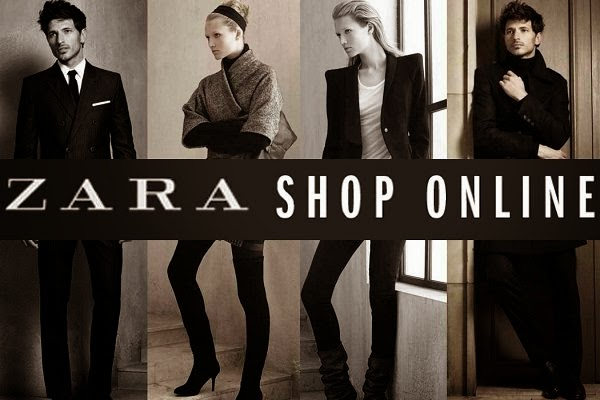 Zara is an international fast-fashion brand under the Inditex group. They are known for offering the latest runway-inspired styles at affordable prices.
While it produces a lot of elegant and classic pieces, their collections often include some trendy graphic print tops, sweatshirts, and outerwear that Lazy Oaf fans will appreciate.
This clothing company uses bold designs, fun details like ruffles and bows, and cool retro graphics to make basic items more playful and unique.
The offerings change quickly, so shoppers can routinely find fresh statement options in stores or online to mix into their wardrobe.
Why People Choose Them:
On-trend fashion
New styles added frequently
Affordable prices
Mix of patterns and graphic prints

Supreme is a New York-based skateboard shop and clothing brand. Their streetwear is hugely popular for featuring its iconic red and white logo across hoodies, t-shirts, and accessories. Supreme releases new collections each week generating buzz and long lines outside its stores.
Lazy Oaf fans will like their anti-establishment views, limited edition releases, and working with famous people in pop culture. The brand has a sense of irreverence and cool that Lazy Oaf emulates. Its pieces like graphic hoodies and logo tee often resell for high prices due to demand.
Key Benefits:
Streetwear with attitude
Exclusive weekly drops
Collaborations with artists and celebrities
Coveted and collectible pieces
Aries is a London-based clothing brand. They are known for slogan t-shirts and tongue-in-cheek graphics inspired by skateboard culture. It makes everything in-house allowing them full creative control.
The vibe is definitely bold, rebellious, and a bit cheeky. Their graphics reference memes, retro media, and internet culture for an anti-establishment look.
What Makes Them Unique:
Irreverent graphic tees
DIY punk attitude
Made in-house in London
Skate and internet-inspired

Stüssy is one of the original streetwear brands founded in 1980 California. They helped define the urban clothing scene with graphic tees, hoodies, and caps. This brand draws inspiration from surf, skate, music, and youth culture. Their iconic handstyle logo is recognizable worldwide.
The graphics often have a retro, edgy look while staying wearable. It offers apparel and accessories for men and women at accessible price points for the quality.
Key Perks:
Classic streetwear label
Iconic logo and graphics
Surf and skate inspired
Relaxed casualwear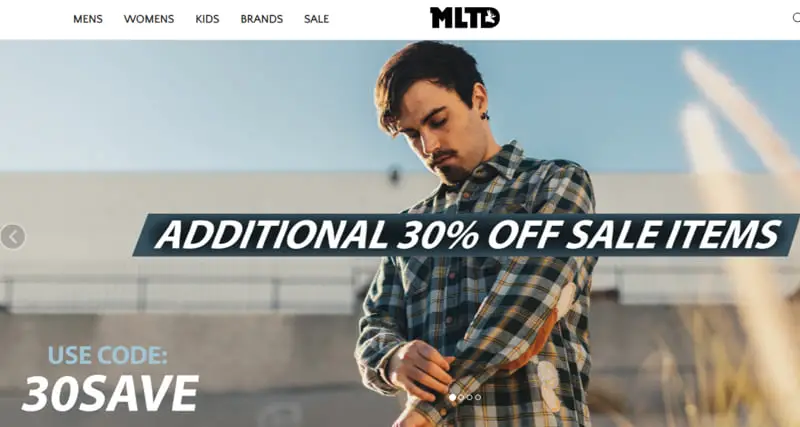 Moose Limited is a UK-based clothing brand crafting loungewear, basics, and accessories from premium fabrics. They are known for elevated yet relaxed pieces featuring stylized logos, color-blocking, and geometric patterns.
The minimalist designs offered in muted color palettes provide a sophisticated counterpoint to Lazy Oaf's maximalist looks. Shoppers can find upscale, modern essentials like soft tees, joggers, and crewnecks to mix into their wardrobe.
Why It's Popular:
Cheeky, humorous graphics
British subcultural references
Quality designs at low cost
Celebrates uniqueness and nonconformity

Monki is a Sweden-based brand that embodies funky, fearless fashion for young trendsetters. Their clothes have a cute, contemporary look with whimsical details like ruffles, eye prints, and bold graphics. The aesthetic pairs femininity with an attitude-filled edge.
Their prints manage to be both edgy and adorable. Monki offers affordable on-trend clothes, shoes, and accessories. Items sell out quickly due to popularity.
Key Advantages:
Playful, youthful aesthetic
Affordable pricing
Risk-taking style with attitude
Clothes that help you stand out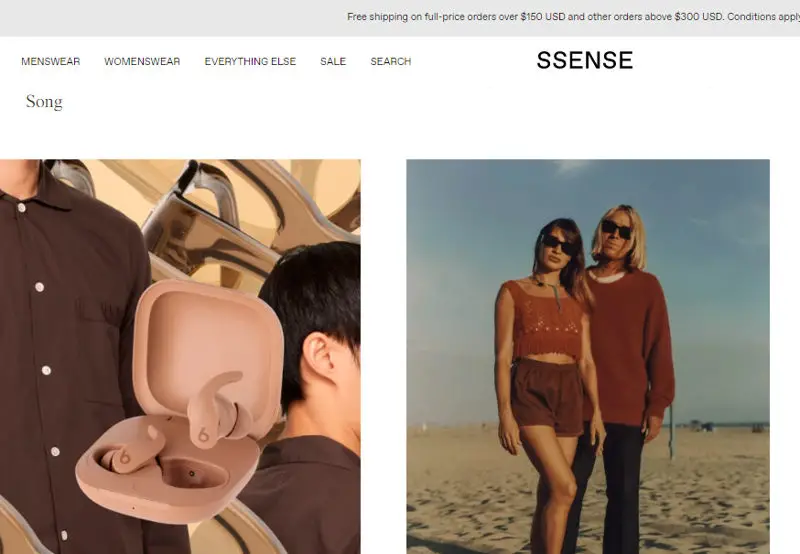 SSENSE is an online luxury fashion retailer based in Montreal. They stock high-end streetwear, sportswear, and avant-garde looks from both mainstream and upstart brands. It is a go-to destination for exclusive product drops and limited editions.
While the price points are higher, Lazy Oaf fans can discover rare collabs and niche labels they won't see elsewhere. It spotlights cutting-edge designers along with grail pieces from brands like Supreme. The site merges high fashion with urban sensibilities.
What Makes It Special:
Exclusive high-end streetwear
Hard-to-find collabs and drops
Emerging avant-garde designers
Mix of luxury and urban vibes

Union is a clothing boutique with stores in Los Angeles and Tokyo. They carry an expertly curated mix of brands creating quality streetwear and contemporary casual pieces.
The selection houses established labels like APC and Fear of God along with emerging designers. Shoppers can discover exclusives like limited-run capsules and collaborations in store and online.
Many products stocked at Union feature the details that Lazy Oaf devotees will appreciate—original graphics, playful prints, and standout designs elevated with premium fabrics.
Key Perks:
Premium streetwear selection
Brand mix you won't find elsewhere
Retail locations in LA and Tokyo
Embodies California culture and creative spirit
Conclusion
The clothing brands like Lazy Oaf covered in this article all offer adventurous, eye-catching style for shoppers who love what Lazy Oaf represents. While no two brands are exactly alike, these Lazy Oaf competitors help you craft edgy, urban-inspired outfits that fit your personal aesthetic.
Whether you're looking for graphic prints, unusual silhouettes, or just enjoy discovering the latest in youth fashion, be sure to explore these brands' collections.
With online shopping, many ship worldwide so you can get that dose of originality wherever you are.
Lazy Oaf paved the way for energetic self-expression through fashion. Now these stores similar to Lazy Oaf continue the tradition of fearless design and boundary-pushing style.
So embrace your inner rebel and have fun finding looks that showcase what makes you shine. The only rule is that there are no rules when it comes to creative dressing.
FAQs About Sotres Like Lazy Oaf
What is Lazy Oaf known for?
Lazy Oaf is a British fashion brand popular for its bold, graphic prints, irreverent slogans, and punky streetwear-inspired styles. Their clothes feature lots of color, humor, and retro pop culture references.
What kind of clothes does Lazy Oaf sell?
Lazy Oaf offers men's and women's apparel including t-shirts, sweatshirts, dresses, outerwear, bottoms, swimwear, shoes, and accessories. Their pieces have a quirky, avant-garde look.
What is the Lazy Oaf aesthetic?
The Lazy Oaf aesthetic combines bold prints, vibrant colors, punk influences, and urban streetwear in a playful way. Their clothing has an artistic DIY spirit and emphasizes self-expression.
Who wears Lazy Oaf?
The Lazy Oaf customer base includes creative individuals, artists, musicians, skaters, and young trendsetters who have an edgy, avant-garde personal style.
Where can you buy Lazy Oaf?
Lazy Oaf has their own webstore at lazyoaf.com and physical shops in the UK. Their clothes are also stocked by online retailers like ASOS and Nordstrom.
Why do people like clothes from Lazy Oaf?
Fans love Lazy Oaf for their irreverent graphics, high-quality fabrics, and unique approach to streetwear. The clothes allow you to showcase your personality and sense of style.
What is unique about Lazy Oaf?
Lazy Oaf is known for taking risks with unusual fabrics, exaggerated silhouettes, daring patterns, and tongue-in-cheek graphics. The brand has an anti-establishment, DIY attitude.
Where are Lazy Oaf clothes made?
Lazy Oaf designs and produces the majority of their clothing at their headquarters in London. Some accessories are made in China.