Discovering the perfect designer finds gets easier with so many great stores like Farfetch. Whether you love browsing emerging brands or certified luxury labels, these top 13 Farfetch alternatives serve looks, taste and budgets on-point.
Get the full scoop on competitors matching the curation and style you crave. From Lyst's endless inventory to Mr Porter directional mix, each fuels fashion addictions in unique ways. Feel empowered to find just your flavor and vibe.
The shopping adventures await at shops mimicking everything you love about Farfetch – with pleasant little twists. Take this guide and go discover fresh designer delights that hit the sweet spot. Satisfaction guaranteed!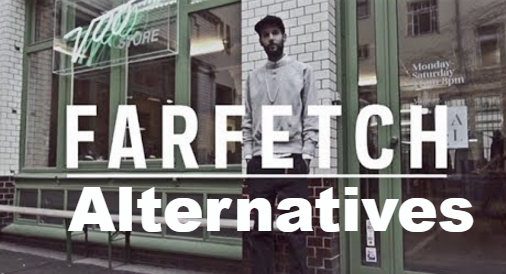 13 Best Shops Like Farfetch For Luxury Designer
Here are the top 13 competitors and alternatives to Farfetch: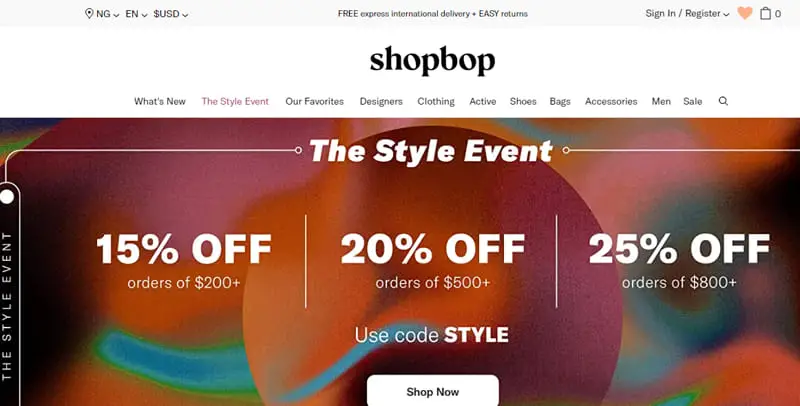 Owned by Amazon, Shopbop is a leading online fashion retailer known for its wide selection of designer brands. They offers clothing, shoes, bags, accessories and more from over 1,000 established and emerging labels.
With free shipping and returns in the US and Canada, Shopbop makes high fashion accessible. They frequently run promotions and discounts to make luxury shopping more affordable.
Shopbop's clean, easy-to-navigate website and mobile app make finding your new favorite brands intuitive. Their inventory includes both hard-to-find designers as well as popular contemporary labels.
Key Benefits:
Huge selection of designer brands
Generous return policy
Frequent sales & promos
Fast shipping & great customer service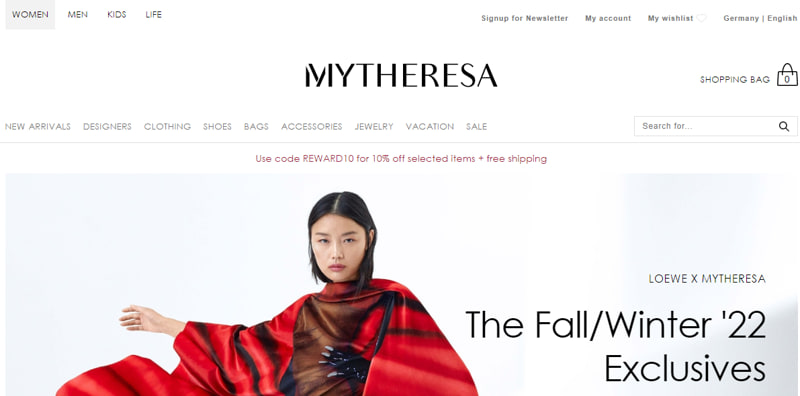 Founded in 2006, MyTheresa is a German luxury fashion retailer with a flagship online store. This website like Farfetch ships to over 130 countries. They even give access to exclusive designer clothing, shoes, bags and accessories.
With over 200 top international luxury brands, they offers editorially curated products handpicked for their quality and contemporary style. The site provides a modern take on luxury fashion combined with exceptional customer service.
MyTheresa also operates retail stores in Munich, Hamburg and London. But their global ecommerce site remains the core of their business. With luxury fashion houses like Gucci, Prada, Valentino and many more, they rivals any high-end boutique like Farfetch.
Key Benefits:
Exclusive designer collaborations
Large luxury brand inventory
Excellent customer service
Global shipping to 130+ countries

Lyst takes a different approach to luxury fashion shopping. Instead of stocking inventory like most ecommerce retailers. This stor operates a fashion search engine that indexes products from over 12,000 brands and stores globally.
By aggregating inventory in one place, Lyst allows you to search for and discover fashion items you want. And provide seamlessly checkout on the retailer's site. Lyst partner stores include everywhere from Farfetch and Net-A-Porter to Nordstrom and Macy's.
Lyst utilizes machine learning and AI to showcase personalized recommendations and trending products on their app and website. For high fashion brands like Farfetch and the latest trends, they makes shopping an enjoyable experience.
Key Benefits:
Search engine for fashion
Shop 12,000 brands in one place
Personalized recommendations
Seamless checkout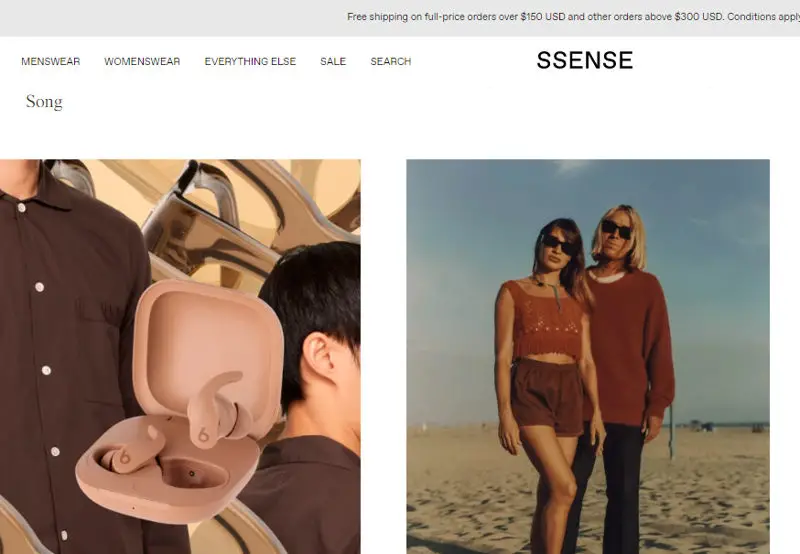 Founded in 2003, SSENSE is a Canadian fashion platform combining ecommerce with original editorial content. SSENSE offers an expertly curated selection from over 500 established and emerging brands.
They goes beyond luxury clothing and accessories. They also provide a cultural experience centered around fashion. Their website features style guides, designer profiles, trend reports and a multi-media magazine.
With free shipping & returns, SSENSE elevates the online shopping experience by blending ecommerce with cultural content and experiences. The site also frequently has special offers, promotions and sales making high fashion more accessible.
Key Benefits:
Multi-brand luxury fashion
Lifestyle editorial content
Special offers & promotions
Free shipping & returns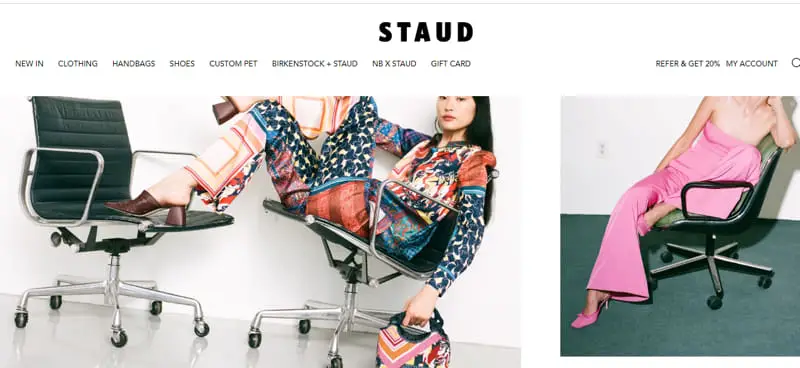 Staud is a contemporary women's fashion brand founded in 2015 in Los Angeles, CA. While Staud operates freestanding boutiques, their ecommerce site is the best place to shop the full range of clothes.
They are one of the stores like Farfetch that is known for making elevated everyday basics like dresses, skirts and more. Their signature aesthetic combines minimalist silhouettes with bold prints, textures and colors. They incorporates luxe materials like silk and leather at friendlier price points.
Staud's website makes it easy to shop their latest collections. Also to discover core styles across categories like knitwear, denim, swimwear and footwear. For contemporary fashion, they delivers luxury details and quality at an attainable luxury price point.
Key Benefits:
Minimalist, everyday luxury fashion
Signatures fabrics & details
Attainable pricing
Full ecommerce product range

MatchesFashion is a London-based luxury global retailer for men's and women's high-end fashion. Launched in 1987, they now ship to over 170 countries with a focus on personalized service.
MatchesFashion works with over 400 established and up-and-coming designers for clothing, shoes, bags, fine jewelry and accessories. Categories include dresses, tops, jeans, swimwear, shoes, beauty and homewares. Popular products include Saint Laurent bags, Off-White sneakers and ISABEL MARANT ÉTOILE dresses.
MatchesFashion is popular worldwide, especially in the UK, USA, South Korea, Germany and United Arab Emirates. Customers love the curated brand mix, destination shopping experience and fast shipping.
Key Benefits:
Luxury clothes, shoes, bags & accessories
Expert fashion recommendations
Global shipping to 170+ countries
Multi-channel shopping experience

Founded in 2000, Net-a-Porter is a premier online destination for luxury fashion brands like Farfetch. They offer clothing, shoes, bags, accessories and beauty from over 800 of the world's most coveted designers.
With a focus on world-class service, Net-a-Porter delivers exceptional personal shopping experiences. Categories span dresses, swimwear, jeans, tops, jackets, shoes, handbags, jewelry, sunglasses and makeup.
Net-a-Porter has a global reach, serving customers in over 170 countries. Shoppers praise their impeccable customer service, fashion authority and outstanding mobile shopping experience.
Key Benefits
Unparalleled designer selections
Intuitive search and immersive shopping
Seamless global delivery and returns

Cult Gaia is a contemporary fashion brand launched in 2012 in Los Angeles, CA. They designs elegant, feminine silhouettes inspired by natural forms and vintage styles.
Cult Gaia is best known for their signature acrylic Ark bag. And also for their printed dresses, wrap tops and cutout swimsuits. With an aesthetic balancing elegance with edge, Cult Gaia takes classic silhouettes into the contemporary age.
Their online store carries the full range of the brand's collections across clothing, handbags and more. For those looking for Farfetch competitors, Cult Gaia delivers modern luxury fashion.
Key Benefits:
Signature acrylic Ark bag
Feminine, contemporary clothing
Modern updates of vintage styles
Full in-house product range
Nanushka is a contemporary fashion brand designed for the modern, urban woman. Under the creative direction of Sandra Sandor, Nanushka combines feminine silhouettes with utilitarian and athletic details.
Nanushka is known for figure-flattering vegan leather apparel as well as soft knits, dresses and swimwear. Nanushka delivers casual luxury that empowers diverse women.
Nanushka's website allows you to shop the entire range of their ready-to-wear collections. For contemporary fashion brands like Farfetch with an ethical edge, Nanushka is a brand to know.
Key Benefits:
Figure-flattering vegan leather
Soft knits & feminine dresses
Sustainable production
Ships to over 100 countries
Marchesa is a New York-based fashion label launched in 2004. Marchesa has become a red carpet and celebrity favorite. They are known for ultra-feminine gowns embellished with exquisite textiles and floral appliques.
While Marchesa is best known for formalwear, their ecommerce site also offers a selection of cocktail dresses, bridal collections and more. For glamorous special occasion dressing, Marchesa delivers movie star magic.
Their ready-to-wear provides more attainable luxury occasion wear compared to their couture and custom gowns. Their ecommerce site makes these red carpet-worthy styles available at your fingertips.
Key Benefits:
Red carpet & celebrity favorite
Ultra-feminine gowns & dresses
Exquisite textiles and embellishments
Special occasion fashion
FWRD is an online retailer specializing in designer fashion for women and men. Founded in 2000 and based in the USA, they also have brick-and-mortar boutiques.
This stores similar to Farfetch focuses on sourcing coveted and hard-to-find styles from its designer brand partners. The site also spotlights new collections and makes exclusives accessible to more consumers.
For everything from streetwear and denim to gowns and heels, FWRD delivers a seamless high fashion ecommerce experience. Discover your next favorite designers all in one place.
Key Benefits:
Mix of mainstream and lesser-known designers
Hard-to-find and exclusive products
Latest brand collections
Full ecommerce experience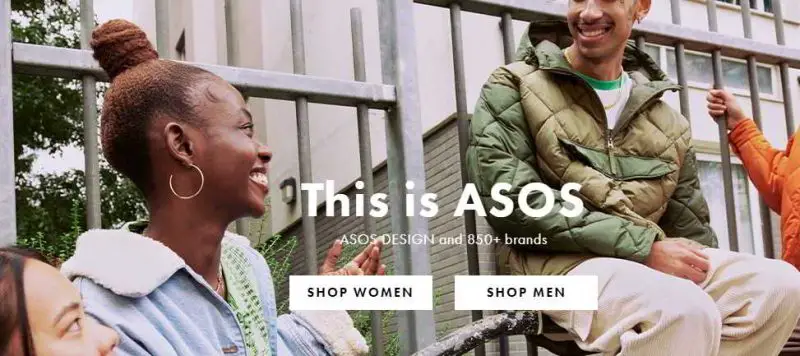 ASOS is a UK-based online fashion and cosmetic retailer marketing to 20-somethings. Alongside its in-house brands, ASOS curates over 850 established and up-and-coming third party brands.
The website is easy to navigate with category and filter options to refine your search. ASOS offers an extensive range across clothing, shoes, accessories, beauty products and more. While not strictly luxury, ASOS provides access to designer brands like Farfetch at affordable price points.
They also offers engaging editorial content from style guides to designer collaborations. With free shipping and returns, ASOS makes it easy to experiment with the latest fashion trends.
Key Benefits:
850 brands across fashion & cosmetics
Affordable designer items
Style tips & collaborations
Free shipping & returns
Part of Yoox Net-A-Porter, Mr Porter launched in 2011 as the premier global online retail destination for men's fashion. They are carrying over 800 luxury brands. They also curates the latest designer collections alongside a range of grooming, lifestyle and gift products.
The site is organized across easy-to-shop categories like clothing, shoes, accessories, watches, grooming and more. Mr Porter caters to the modern man who values quality craftsmanship and contemporary style.
Premium services include same-day delivery in London and New York as well as suite of mobile apps. For elevated menswear fashion, Mr Porter delivers a first-class shopping experience.
Key Benefits:
Leading online menswear destination
800+ luxury brands
Latest designer collections
Premium services & convenience
Conclusion
With this diverse list of top Farfetch competitors, every fashionista can discover her ideal online destination. Finding sites that align with your priorities and style provides endless options to build the perfect wardrobe. Whether you crave fast delivery, unique fabrics or the next hot designer, these shops deliver.
So embrace the thrill of the fashion hunt – there's a fitting Farfetch alternative ready to satisfy your every sartorial need and desire. Start browsing to uncover your new favorite mecca for standout pieces and service. Happy shopping!
FAQs
What is Farfetch's shipping policy?
Farfetch offers free shipping on orders over $250, with most deliveries taking 2-5 business days worldwide. Expedited shipping is available for an added fee.
Does Farfetch have an app?
Yes, Farfetch has iOS and Android apps to browse and shop their full catalog as well as access account services.
What payment methods does Farfetch accept?
Farfetch accepts Visa, Mastercard, American Express, PayPal, Apple Pay and 10+ other international payment methods.
Can I return Farfetch purchases in-store?
No, Farfetch does not have any brick-and-mortar stores. Returns and exchanges must be handled directly through their website.
Does Farfetch sell clothing for children?
No, Farfetch only sells womenswear, menswear and unisex adult apparel and accessories. The site does not carry kids or children's clothing.
How do I contact Farfetch support?
You can contact Farfetch customer service by email, live chat, phone (1-866-337-3923) or via @FarfetchService on Twitter.
Does Farfetch offer price matching?
No, Farfetch does not currently offer price matching. The prices listed are set by their retail partners.
How long has Farfetch been in business?
Farfetch was founded in 2008 by José Neves and launched their website in 2010. The company is now over 10 years old.