Finding Realisation Par competitor stores for less? You've come to the right place. The Australian brand's effortlessly chic silk styles don't come cheap. But numerous retailers offer similar polished prints and breezy basics at affordable prices.
In this post, I'll compare 11 top stores similar to Realisation Par that won't damage your budget.
Whether you love retro vibes, relaxed polish, or everyday luxury, these Realisation Par alternatives will upgrade your wardrobe for less. Let's dive in to the best lower cost shops to fill your closet with stylish staples and wearable art.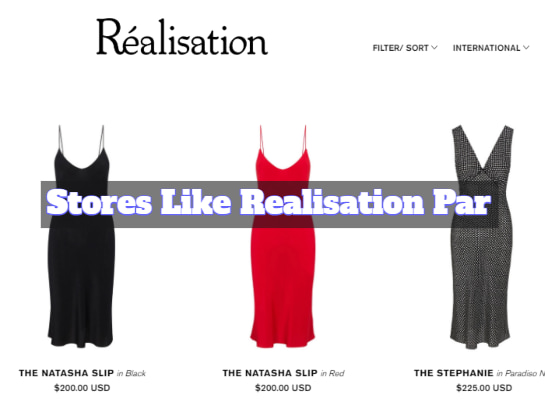 11 Best Clothing Stores & Brands Like Realisation Par but Cheaper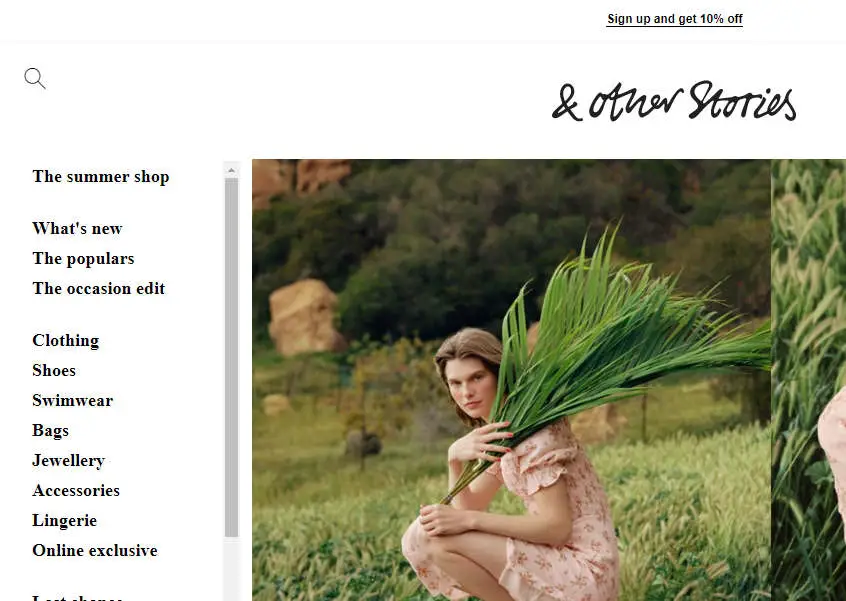 & Other Stories is a popular Swedish brand owned by H&M Group. It is known for its trend-driven but timeless clothing, shoes, bags and accessories.
What they are known for is capturing the latest runway trends and interpreting them for the everyday wardrobe. With a focus on quality materials and craftsmanship, they create pieces with interesting details and a refined touch.
The available categories include clothing, shoes, accessories, bags, jewelry, beauty and lingerie. You can find stylish pieces resembling the Realisation Par brand at a fraction of the cost.
Key Benefits:
Modern, minimalist look
Accessible price points
Large selection of prints and patterns

La Ligne sets itself apart by flawlessly combining stripes and colors in chic silk styles. This New York-based brand attracts fans with its effortless sophistication.
Targeting professional women from 30 to 60, it features essentials like button-downs, dresses, pants, and swim separates. Clean lines and classic shapes get an upgrade with unique stripe combinations in vibrant hues.
Their elevated basics have a touch more polish than Realisation Par brand at similar costs.
Their most popular products include the tennis sweaters, striped button-downs, and fitted tee dresses. The quality materials and timeless stripes make them a sound investment.
Key Benefits:
Original stripe patterns
Luxurious fabrics
Sophisticated aesthetic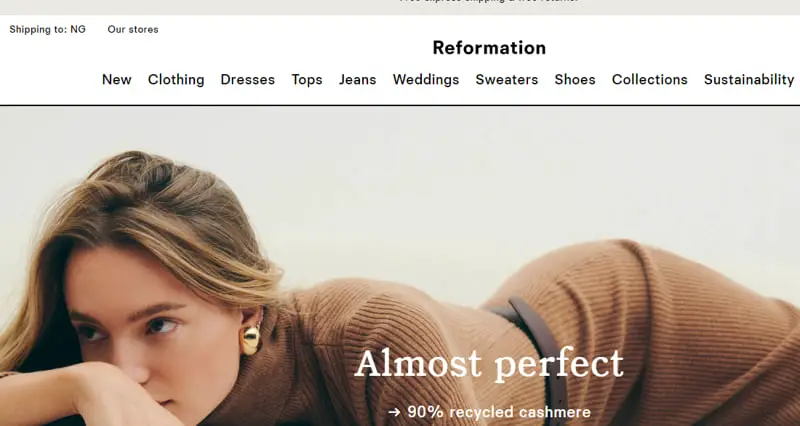 Reformation is all about sustainable fast fashion. Based in LA, they aim to prove sustainable products can be stylish.
The similar brand is known for their flirty, feminine dresses made from recycled and deadstock materials. They also offer a full range of apparel, from jeans to jumpsuits and sweaters.
Those who love Realisation Par's flirty, femme styles will appreciate their similar aesthetic. The vintage silhouettes, printed dresses and luxe fabrics provide the same romantic look for less.
Key Benefits:
Sustainable manufacturing
Vintage inspired pieces
Extended sizing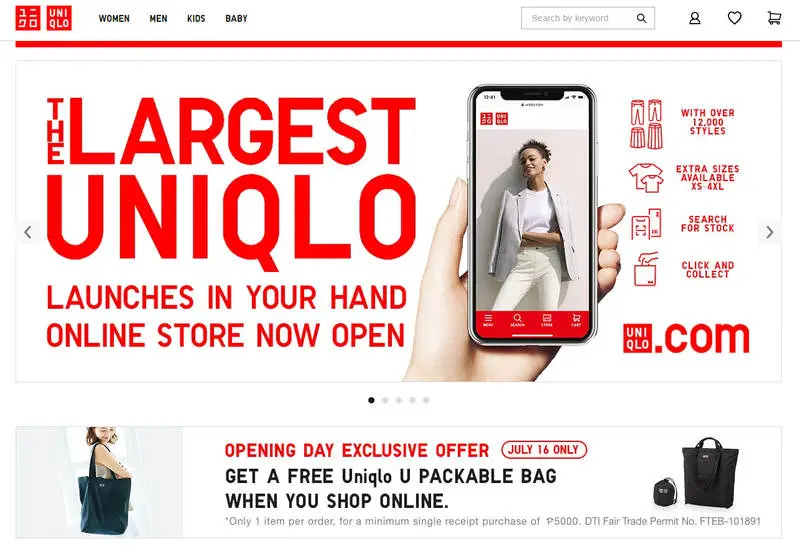 Uniqlo seems unlikely compared for Realisation Par store at first glance. But this Japanese retailer offers elevated basics and quality fabrics for a fraction of the price.
Known for their cashmere sweaters, linen dresses, and famous heat-tech line, they delivers timeless style. Shoppers praise the brand's quality materials and tailored minimalist look.
While not as boldly printed or whimsical as Realisation Par, this store provides the same easy elegance in their best-selling styles. From office-ready button-downs to cozy loungewear, it has it all.
Key Benefits
High-quality fabrics
Affordable basics
Extensive size range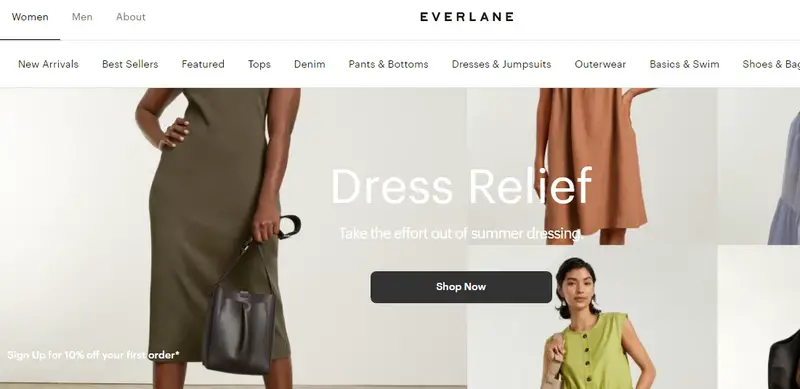 Understated cool defines Everlane's aesthetic. This San Francisco company believes in ethical factories and radical transparency. Sleek, modern essentials cater to minimalists on a budget.
Debuting in 2010, it keeps costs low by selling directly to consumers. They disclose factories, pricing, and supply chain details. While not as boldly printed as Realisation Par, Everlane offers refined staples at up to 60% savings.
Their popular cotton button-downs, denim, dresses, and shoes have a relaxed vibe. If you love Realisation Par's color palette and clean lines, check out this clothing company for similar look for less.
Key Benefits:
Ethical manufacturing
Elevated basics
Sustainability initiatives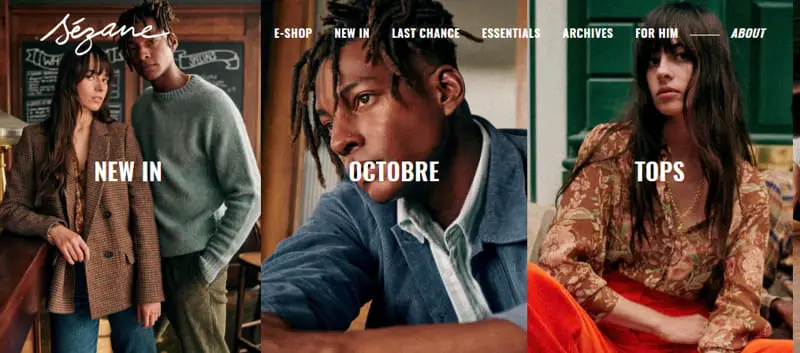 Breezy French chic defines this Parisian retailer. Sezane make quality, timeless fashion affordable.
A loyal following has emerged for their effortless mix of casual and tailored pieces. This similar brand also incorporates vintage detailing on modern silhouettes.
Dresses, knits, outerwear, shoes, and accessories channel a relaxed Parisian woman.
The brand's website encourages buying pieces you'll wear repeatedly over trends. If you love Realisation Par's feminine boho aesthetic, explore this competitor for savings.
Key Benefits:
Vintage inspired pieces
Elevated basics
Sustainability initiatives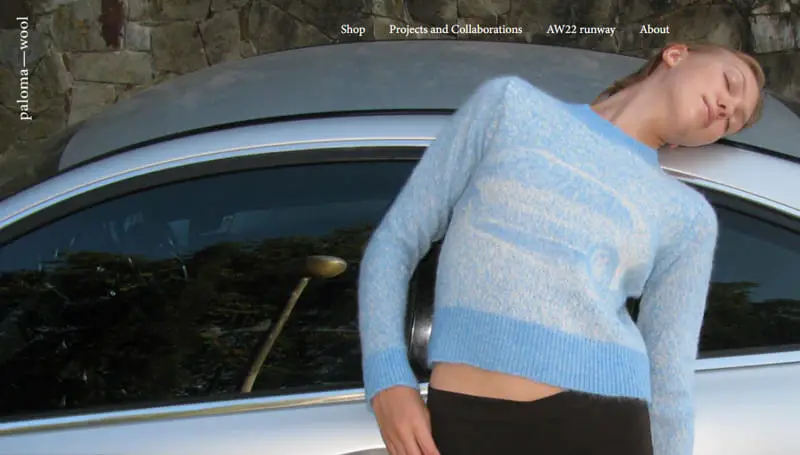 This Barcelona-based brand blends minimalism with romantic details. Muted tones, unique prints, and silky fabrics define the Paloma Wool look.
Their collections offer everything from loungewear to dresses and outerwear. Price points are mid-range, averaging 10-15% less than Realisation Par.
Shoppers praise the feminine aesthetic and high-quality natural fabrics. Flowy peplum tops, pleated skirts, and effortless silhouettes feel both soft and polished.
Key Benefits:
High quality natural fabrics
Feminine details
Modern minimalist aesthetic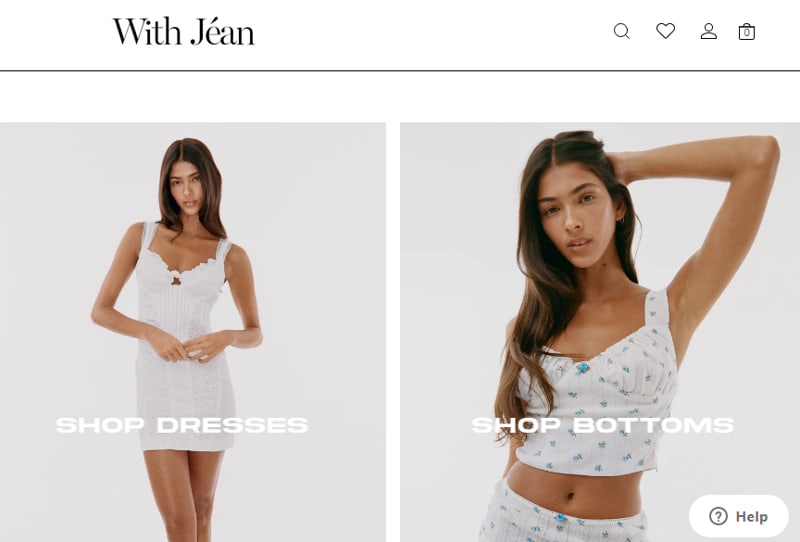 This London-based brand excels at everyday luxury. With Jéan launched in 2017 with a focus on elevated basics.
The collections offer modern essentials in luxe fabrics like silks, cashmere, and linen. While costs run low, the quality impresses.
Everything from joggers and knits to maxi dresses exude simple sophistication. Neutral hues and minimalist shapes dominate, but the fabrics elevate each piece.
If you love polish but not the bold prints, check out this alternative clothing brand. Their luxurious fabrics and tailored yet relaxed fits will become instant wardrobe heroes.
Key Benefits:
Luxury fabrics
Relaxed tailored pieces
Sustainability initiatives

Ganni is a Danish brand focused on effortlessly cool Scandinavian style. They are known for their playful prints, feminine dresses and mix of textures and colors. Common products include printed dresses, knits, denim and accessories.
It ships and accepts returns for free in the US. During the year, they have sales around holidays and new products. The modern, stylish woman with a youthful spirit is who they want to buy from them.
Key Benefits:
Playful feminine styles
Sustainability initiatives
Trend-driven pieces
Rouje brings retro inspiration to modern pieces. This French retailer launched in 2016 with a mission of reinterpreting vintage style for the modern day.
The feminine dresses, knitwear, denim, and accessories feel both retro and effortless now. It also incorporates many floral prints and peasant sleeves.
For the free-spirited dress lover, it hits the sweet spot between nostalgic style and affordability. You can build a whole new wardrobe of flowy frocks and tailored separates without blowing the budget.
Key Benefits:
Retro inspired pieces with modern twist
High quality materials
Spotlights emerging designers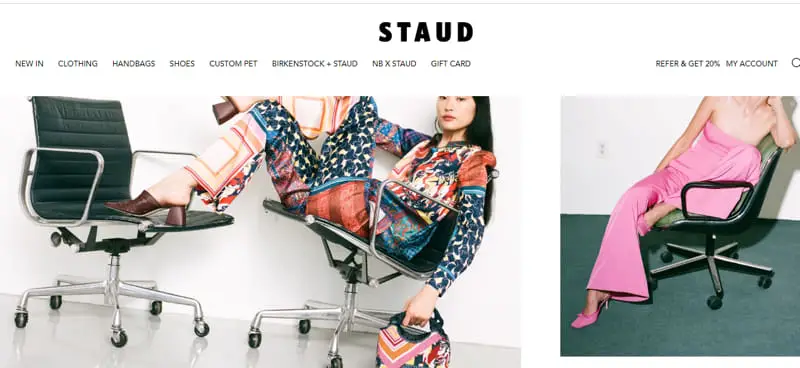 Staud delivers retro glam with a California vibe. This LA-based brand quickly won fans for its lush fabrics and vintage inspiration.
The silky shirt dresses, printed shorts, and textured handbags channel 70's style for the modern era. Western details give a relaxed yet polished finish. The silk dresses and shorts selections feel plucked from a Palm Springs vacation.
Key Benefits:
Vintage inspired pieces
Rich colors and prints
High quality construction
Conclusion
Finding that perfect balance between style and savings can be a challenge. But as we've seen, numerous boutiques & stores like Realisation Par.
Whether you love elevated basics, vintage vibes, minimalist cool, or feminine frills, exploring Realisation Par similar brands will uncover stunning options 20-70% below retail.
By sidestepping the staggering costs of luxury brands, you can fill your closet with more wearable art each season. Keep the effortless polish you adore without draining your wallet.
The next time you crave Realisation Par's laidback elegance, remember the edit above. Discovering brands that echo your aesthetic at better prices takes some sleuthing, but rewards your wardrobe.
FAQs
What are the most popular Realisation Par items?
The brand's silk prints and sets like the Alexa dress and Florence top and skirt are their most popular items. Shoppers love the effortless elegance and luxe feel.
Why are Realisation Par pieces so expensive?
As an Australian brand using high quality silk and made ethically, their costs run higher than fast fashion. But the quality and design make Realisation Par worth the splurge for some shoppers.
What is Realisation Par's aesthetic?
A laidback elegance defines the Realisation Par look. Relaxed silhouettes in luxe prints create an earthy polish perfect for everything from the office to brunch.
What is the Realisation Par target audience?
Their floral prints and feminine shapes appeal most to 20 and 30-something style lovers wanting elevated basics. The brand also attracts older shoppers wanting youthful polish.
Where are some other places to buy silk clothing affordably?
Stores like H&M, Mango, and Asos incorporate more affordable silk pieces into their collections. Looking at fast fashion sites will offer lower price points than boutique brands while still enjoying luxe silk.
What makes Realisation Par unique?
Their focus on luxe silk separates and sets in original floral prints defines the brand. Shoppers love the marriage of high quality fabrics with relaxed-yet-put-together aesthetic.