As a brand, Wrangler has become synonymous with quality jeans and durable workwear. Known for their comfort, long-lasting construction, and affordable prices, Wrangler jeans and apparel are a staple in many closets.
But what are some similar clothing brands like Wrangler to consider if you like their style and fit? I've rounded up 14 of the top competitors for jeans, shirts, outerwear, and other clothing comparable to what Wrangler offers.

14 Best Stores & Brands Similar to Wrangler for Quality Denim and Workwear

Duluth Trading is a popular brand among farmers, construction workers and other tradespeople who need rugged gear. They offer innovative workwear plus casual clothing for men and women.
While not focused exclusively on denim, it has an impressive selection of jeans, overalls and shirts built tough enough for any job site.
Some unique features include knee pads, extra tool pockets and firehose reinforced inseams. You'll also find flannel-lined jeans and "ballroom" jeans with extra room where it counts.
Key Benefits:
Innovative work clothing and hardcore denim
Solution-based products for tradespeople
Extensive size range
Exceptional comfort and flexibility

Founded in 1922, Dickies has outfitted generations of ranchers, auto mechanics, carpenters and other blue collar workers. Their jeans, shirts, jackets, coveralls, and overalls are designed for comfort, ease of movement and durability on the job.
Their jeans come in straight leg, relaxed and loose fit styles with stain and wrinkle resistant fabrics. Their five pocket western jeans are a customer favorite.
For more heavy-duty jobs, their Duck cotton canvas carpenter jeans have multiple reinforced pockets for holding tools.
Key Benefits:
Iconic workwear brand since 1922
Multiple jeans fits for work or casual wear
Reinforced pockets and seams
Wrinkle resistant fabrics

Caterpillar is a well-known brand mostly associated with heavy construction machinery. But "Cat" also has a popular workwear line that competes directly with Wrangler.
Their line includes t-shirts, polos, button downs, jackets, overalls, coveralls, jeans, boots and accessories. The brand splits its products into categories like flame resistant apparel, corporate wear, shoes, kids and toddlers.
Bold belt loops and contrast stitching on the pockets bring signature Cat style. The reinforced knees and seat withstand tough working conditions.
Key Benefits:
Rugged materials made for life's toughest jobs
Multiple jeans fits for working and casual wear
Insulated and flannel-lined jeans for cold conditions
Heavy-duty reinforced stitching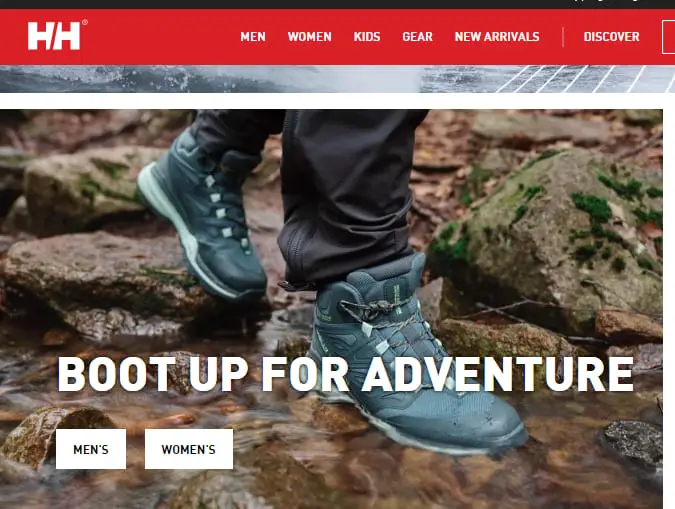 Trusted by construction crews, marines and outdoor workers around the globe, Helly Hansen Workwear brings their technical expertise to durable clothing built for the job site.
Their work jeans feature innovative materials like Cordura denim with ripstop technology and Flextec knee construction.
Work pants, cargo pants, jackets, shirts and base layers round out the collection. the clothing company's combines innovative fabrics with comfortable fits suitable for work or casual environments.
Key Benefits:
Cutting-edge fabrics like Cordura denim
Triple stitched craftsmanship
Flexible knee construction
Durable and technical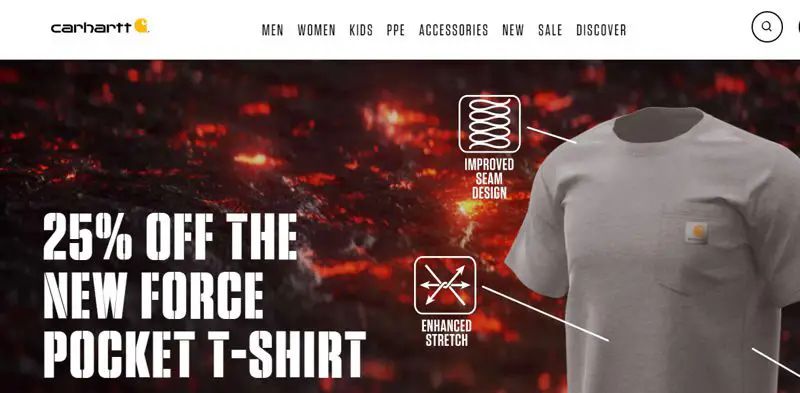 It's impossible to discuss American workwear without mentioning its most iconic brand, Carhartt. Their jeans, overalls, jackets, vests and other rugged clothing to withstand even the toughest working conditions.
This brand rivals Wrangler when it comes to resilient and comfortable workwear. But they also offer more weather protection through materials like weathered duck canvas, rain defender and storm defender fabrics.
Their triple-stitched seams are legendary for standing up to the most punishing conditions.
Key Benefits:
Durable 12oz+ cotton denim
Cordura reinforced jeans
Superior stitching and pockets
Comfortable fits suitable for work or casual

Widely known for outerwear, Columbia Sportswear also makes durable jeans and casual clothing built for the outdoors. Expanding beyond their core winter jackets and ski pants. This brand brings light, breathable fabrics and expert craftsmanship to shirts, pants and shorts.
For jeans, they offer both four and five pocket styles for men and women. Stretchy and flexible fits work great for hiking, fishing, and other active pursuits, while reinforced seams withstand repeated wear.
The innovative fabrics and athletic cuts appeal to younger consumers who crave versatility.
Key Benefits:
Lightweight, breathable stretch denim
Athletic fits suitable for active lifestyles
Quick-drying fabrics
UPF sun protection technology

As a global lifestyle brand, Tommy Hilfiger offers preppy American styles ranging from tailored suits to casual jeans and khakis. While not positioned as workwear, their clothing features smart versatile designs suitable for both work and play.
Their denim fits tend to be slimmer and more fashion-forward versus traditional loose fit work jeans. Stretch and flex fabrics provide ease of movement during active days.
Beyond denim, their chinos, button-downs, polos, sweaters and accessories carry the brand's signature preppy style.
Key Benefits:
Iconic preppy American style
Stretch and flex denims
Sleek versatile fits
Extensive size range
Chinos, shirts and accessories for complete looks

Filson has been crafting quality outdoor gear since 1897. They bring this heritage of durability to their workwear clothing collection.
The C.C.F. line (Clothes for the Field) offers rugged twill pants, shirts, jackets and vests for tough outdoor jobs. The materials are abrasion resistant yet comfortable. Their Tin Cloth ranch pants and lined Cruiser jackets are also outdoor workwear classics.
Key Benefits:
12oz cotton denim designed for rugged utility
Articulated knees and gusseted crotches
Made in USA craftsmanship
Stylish fits for outdoor enthusiasts
Extensive range including Cruiser jackets and Tin Cloth pants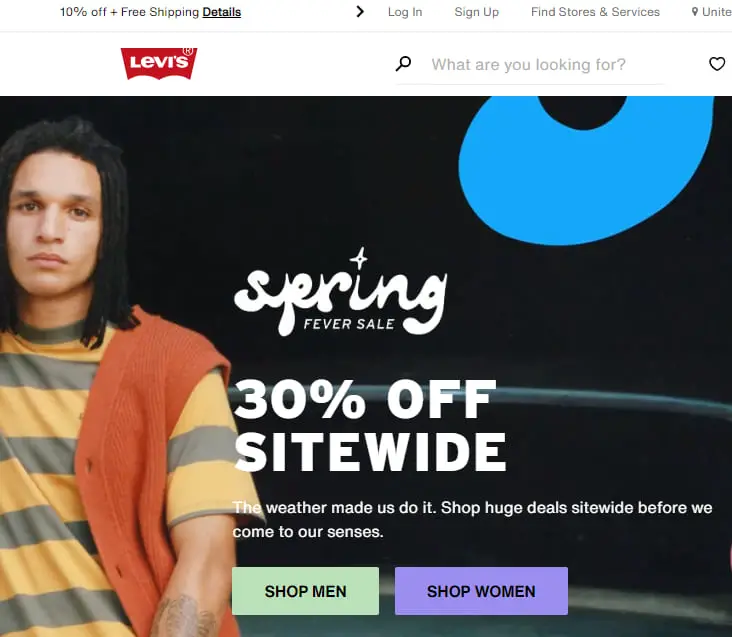 No discussion of jeans would be complete without Levi's. The brand that created blue jeans makes a variety of styles perfect for work.
These include wrinkle-resistant Traveler jeans, relaxed fit Carpenter pants with utility pockets and Stretch Utility jeans with an elastic waistband.
It also has shirts, trucker jackets, Red Tab hoodies and accessories that embody classic American style. It's a fail-safe option for quality denim in original and contemporary fits.
Key Benefits:
Iconic styling on core 501 and 505 jeans
Multiple fits from slim to loose
Durable craftsmanship and materials
Insulated and lined styles for colder weather

Minimalist fashion brand Calvin Klein brings their sleek modern aesthetic to casual clothing and denim essentials. Clean styling with excellent fit makes their jeans comfortable go-tos for work and weekend.
Their core styles for men and women include skinny, slim, straight, and loose fits based on your preference. The quintessential rear pocket stitching displays the iconic CK logo.
Beyond denim, it offers matching chinos, tees, button-downs, sweaters and accessories for polished head-to-toe looks. The pared down styling works well for creative office environments.
Key Benefits:
Iconic minimalist style
Ultra comfortable stretch denim
Flattering fits for men and women
Chic basics for sophisticated casual looks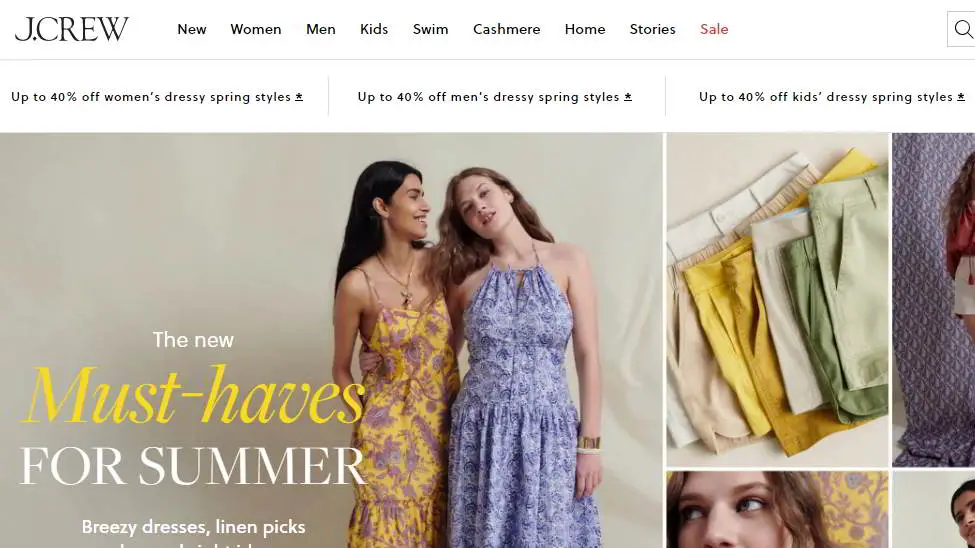 J.Crew isn't the first name that comes to mind for workwear. But their Wallace & Barnes line has durable pants, shirts, outerwear and accessories inspired by vintage workwear.
The clothing provides a slimmer, more tailored fit than traditional boxy work apparel. Their clothing also mixes trouser fabrics like corduroy and chino with traditional denim washes.
Key Benefits:
Stretch denims woven with breathable cottons and Tencel
Vintage workwear details
Slim to relaxed contemporary fits
Casual basics for work and weekend

Synonymous with trendy denim and casualwear, Guess was an early pioneer of fashion jeans in the 1980s. While the brand has grown up since its signature triangle logo days, it still delivers of-the-moment styles.
This clothing company selection includes skinny, slouchy, boyfriend and patchwork jeans with contemporary prints and vibrant colors beyond basic blue. Jogger denim, jumpsuits and overalls add statement variety.
This brand also carries dresses, jackets, activewear and accessories fitting modern casual lifestyles. Their clothing works well for going out, running errands and casual offices wanting fashionable flexibility.
Key Benefits:
Contemporary fits and trendy finishes
Extended sizes including plus
Matching lifestyle apparel and accessories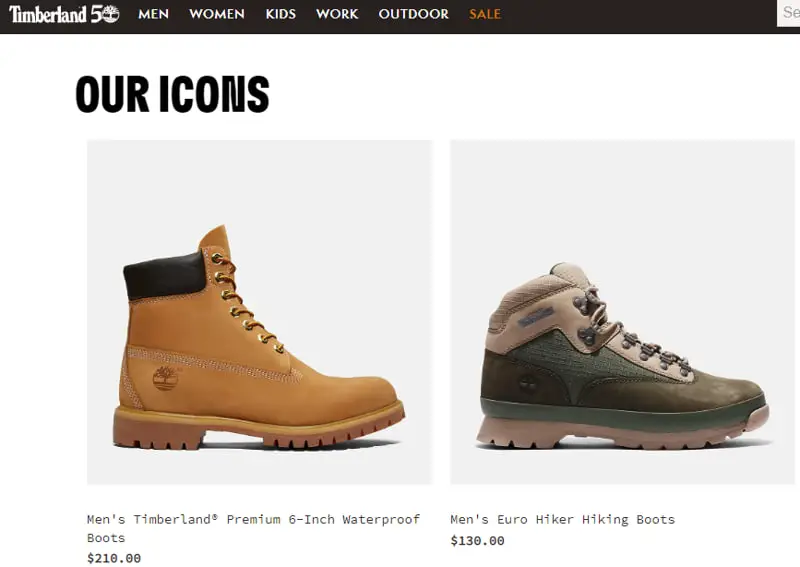 Timberland has a reputation for sturdy, weatherproof boots. But they also make rugged workwear clothing to match. Their clothing brings easy-wearing style and versatility to the streets and trails.
Their shirts, pants, jeans, and outerwear hold up to tough jobs and outdoor work. Many pieces feature durable ripstop fabric and reinforced seams.
Key Benefits:
Rugged canvas and hemp blend denims
Five pocket jeans in athletic slim and relaxed fits
Durable water-resistant outerwear
Casual classics fit for work and weekend adventures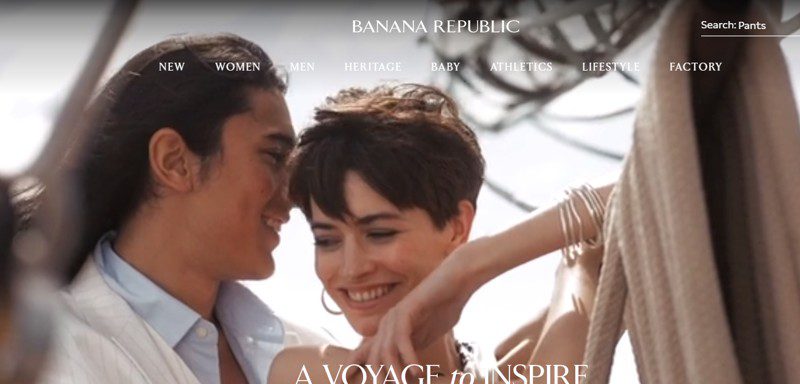 Owned by Gap Inc, Banana Republic combines sleek modern clothing with heritage workwear influences. Their refined casual aesthetic works well for contemporary professionals needing office-ready clothing with durable fabrics.
Jeans for men and women include skinny, slim and relaxed fits in stretchy and breathable cotton blends. Clean washes and minimalist styling embody their signature minimalist chic.
Beyond denim, it has business casual button-downs, polos, blazers, dresses and accessories. The clothing transitions smoothly from desk to dinner and weekend errands.
Key Benefits:
Office-ready casual clothing
Refined silhouettes with workwear influences
Flattering denim fits for men and women
Versatile apparel, shoes and accessories for life and work
Key Takeaways When Comparing Brands Like Wrangler:
Fit: Consider your preferred fit – slim, loose, relaxed, etc. Each brand tailors their jeans differently.
Fabric: Denim weight and stretch level impact durability and comfort. Seek breathable fabrics if you stay active.
Features: Work-oriented brands add pockets, tool loops and reinforced stitching. Outdoor brands focus on mobility.
Price: Workwear-focused brands tend to cost less than fashion labels. Look for sales on premium names.
At the end of the day, you can't go wrong with durable classics from trusted stores & sites like Wrangler. But expanding into outdoor and contemporary styles brings fashionable options suitable for both work and play.
FAQs About Wrangler Competitor Stores
Are Wranglers good quality jeans?
Yes, Wranglers are well-made thanks to their heavyweight 14oz denim, triple stitching, and reinforced stress points. They are designed to withstand rugged daily wear on farms, job sites and other manual work environments.
What is Wrangler known for compared to other denim brands?
Wrangler stands out for offering quality denim and apparel at budget friendly prices. They also have a long heritage of making durable workwear built for utility and comfort rather than focusing on fashion trends.
What makes Wrangler jeans unique from other brands?
Wrangler innovated stretch denim back in the 1960s and many of their jeans incorporate flexible fabrics that move with you. Signature finishes like creases and ample pockets along with the recognizable "W" stitching also set Wrangler denim apart.
Does Wrangler only make jeans and workwear?
While jeans and durable apparel are their main focus, Wrangler does offer some casual basics like graphic tees, sweatshirts, flannels and jackets. Their Western inspired clothing like cowboy cut shirts and slim bootcut jeans also provides stylistic variety.
What is Wrangler's most popular jean style?
The Cowboy Cut is Wrangler's iconic jean silhouette with a tapered waist and slim bootcut leg. It flatters various body types while retaining a classic Western aesthetic. For women the Modern Fit jeans provide a universally flattering mid-rise cut.
Are Wrangler jeans pre-shrunk or do they shrink when washed?
Most raw, rigid denim from Wrangler will shrink slightly after the first wash. But their jeans labeled pre-shrunk and pre-washed have already been pretreated to avoid excessive shrinkage. Following care instructions will help minimize any reduction in size.
Does Wrangler only make men's apparel?
While Wrangler built their reputation on rugged menswear, they now offer an impressive selection of women's clothing. This includes jeans, shirts, sweatshirts, overalls, jackets, shorts and tees specifically tailored for the female form.