As someone who relies on durable and functional workwear and outdoor gear, I'm a huge fan of Carhartt. Their jackets, pants, overalls, and accessories are built to last through the toughest jobs and adventures.
But Carhartt isn't the only brand making high-quality apparel and gear meant to endure regular wear and tear. There are a number of other excellent Carhartt competitors producing rugged clothing, footwear, and equipment for durability, comfort, and style.
In this post, I'll highlight 14 of the top brands like Carhartt that offer comparable products across categories like workwear, outdoor apparel and rugged casualwear. Whether you're searching for a new favorite pair of jeans to get dirty, a rain jacket that can withstand a hurricane or work boots that you can count on every day, brands like these are worth checking out.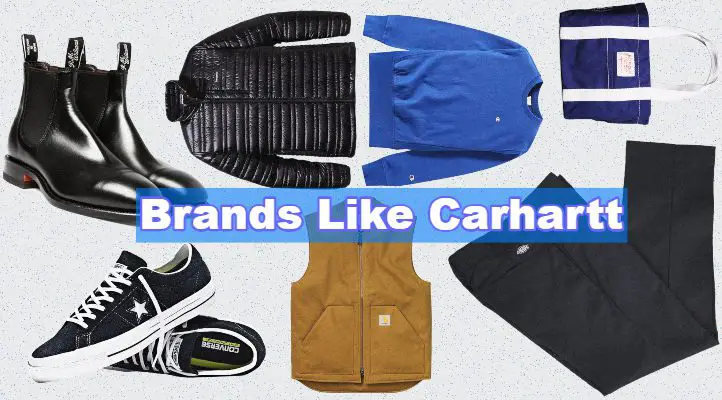 14 Best Brands Similar To Carhartt for Durable Workwear & Outdoor Gear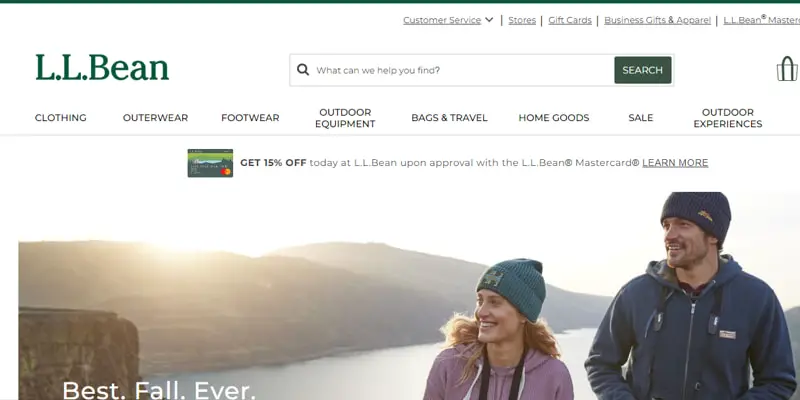 L.L.Bean has been creating rugged, outdoor-ready apparel and gear since 1912. The Maine-based company is best known for its Bean Boot, but it makes a variety of high-quality men's and women's clothing for work and play.
Its apparel lineup includes flannel shirts, relaxed jeans, fleece jackets, down vests, and heavy-duty field coats that are stylish, comfortable and able to hold up to repeated wear. The footwear options like hiking boots, Chukka boots and duck shoes are also designed to be durable while providing cushioning and support.
They offers a one year return policy so you can test out its products with confidence. The brand is committed to creating clothing and gear for enjoying the outdoors that also transitions seamlessly into everyday life.
Key Benefits:
Extensive selection of durable, casual clothing and footwear
One year satisfaction guarantee
Products designed for outdoor recreation and work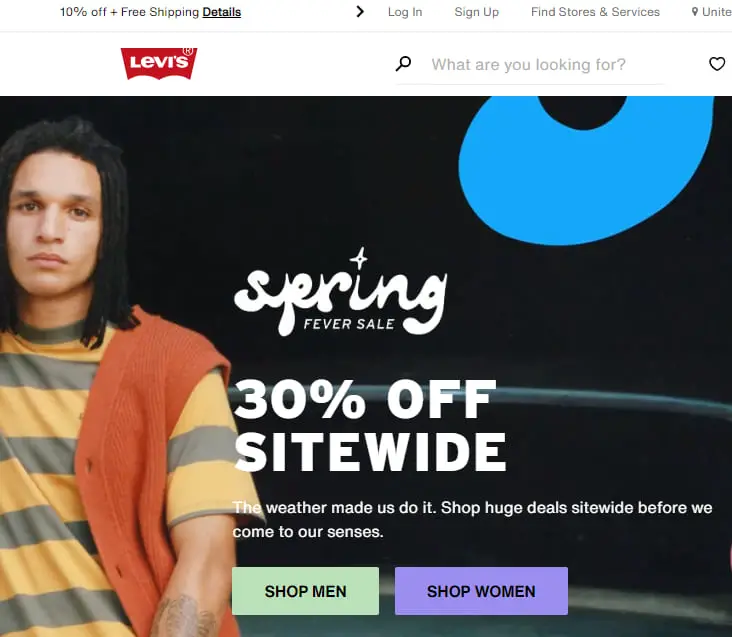 It's impossible to talk durable clothing without mentioning Levi's. Since their start during the California Gold Rush in the 1800s, Levi's jeans and jackets have been the go-to for rugged apparel that gets better with age.
Levi's is the brand behind the first riveted jeans and original denim jacket. Today, their denim bottoms and Trucker Jackets maintain the same legendary quality with reinforced stitching, durable fabrics and a comfortable broken-in feel.
Beyond denim, they produces shirts, outerwear and accessories like belts and wallets designed to last. Whether you opt for a pair of 501s or a Sherpa-lined trucker jacket, Levi's is guaranteed to provide long-wearing classics.
Key Benefits:
Iconic denim with superior durability
Original makers of riveted jeans and denim jackets
Full range of long-lasting casualwear

Wolverine is a heritage American brand best known for its durable boots. Just like its namesake suggests, their footwear can survive even the toughest conditions.
In addition to boots, the brand makes clothing ideal for work and outdoor activities. Its shirts, pants, and jackets feature rugged designs similar to Carhartt brand. Materials like canvas and leather ensure long-lasting wear.
The clothing company offers free standard shipping on UK orders over £30. It also has a 30-day returns policy to ensure you're happy with your purchase.
Key Benefits:
Specializes in supportive, heavy-duty boots
Over 100 years perfecting work footwear
Advanced comfort technologies

Dickies has outfitted workers with durable and affordable workwear since 1922. As brands like Carhartt on the list, they offer a wide range of pants, shirts, and outerwear designed for manual jobs.
With a similar styling to Carhartt, their clothes offer exceptional toughness and comfort. The brand uses hardy fabrics like twill, cotton, and canvas. Garment-washing creates a worn-in feel too.
Dickies frequently has discounts up to 30% off or more. It offers free UK delivery on orders over £50 and a no hassle 45 day returns policy.
Key Benefits:
Inexpensive and dependable work clothing
Tough fabrics stand up to repeated wear
Extensive range of pants, jeans and shirts

Among stores like Carhartt, this brand is known for its Western and outdoor roots. Wrangler is a classic American brand. Its jeans and shirts are designed for rugged durability with everyday wear in mind.
With a similar utilitarian styling to Carhartt, Wrangler clothing offers exceptional value. The brand uses hardy denim along with twill, canvas, and flannel. Outerwear and boots are built to last as well.
Free delivery in the UK on orders over £50 is available. It also allows no hassle returns within 30 days if you're not completely satisfied. The brand also makes specially designed rodeo apparel and protective riding gear to withstand rodeo life.
Key Benefits:
Denim and apparel built for ranch work
Allow natural range of motion for riding and ranch chores
Rooted in Western lifestyle since 1947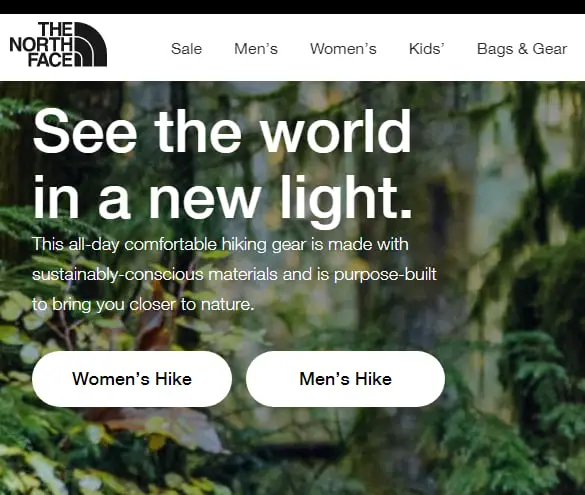 As an outdoor gear brand, The North Face needs no introduction. Its jackets, fleeces, shirts and more are designed for adventures of all kinds.
With rugged styling and durable construction, The North Face makes a great alternative to Carhartt. It uses innovative fabrics like WindWall fleece and Heatseeker insulation for element protection.
The brand's trousers, hoodies, base layers and boots are similarly engineered using abrasion-resistant and waterproof materials so they can be relied on in harsh environments. If you're looking for outdoor-ready gear, this brand is always a durable alternative.
Key Benefits:
Optimized for harsh alpine climates
Innovative waterproof, insulated outerwear
Durable boots and trousers for outdoor adventures

For over 80 years Columbia has specialized in creating outdoor apparel that can withstand the elements while keeping you comfortable. The brand uses advanced technologies and proprietary materials across its products to optimize them for prolonged outdoor use.
Their jackets feature waterproof and breathable fabrics that prevent outside moisture while venting built-up perspiration. Popular styles like the Watertight II Jacket and Cascade Creek Jacket utilize the brand's Omni-Tech waterproofing to keep wind and rain at bay.
The brand's footwear includes durable hiking boots and waterproof trail running shoes designed for all-day use across rugged terrain. Options like the Newton Ridge Plus Waterproof Hiking Boot provide cushioning and ankle support mile after mile.
Key Benefits:
Innovative fabrics resist water, wind and abrasion
Omni-Tech waterproofing for jackets and shoes
Rugged footwear built for hiking and trail running

Established in 1897, Filson makes rugged outdoor gear that's built to last. Its clothing line includes durable shirts, pants, jackets and more to handle the elements. The brand focuses on high-quality and utilitarian products meant to be passed down through generations.
With a vintage-inspired look, their gear makes a stylish alternative to Carhartt. The brand uses hardy fabrics like oil-finish tin cloth and dry-finish twill. Its "Mile Marker" jackets are leather-trimmed classics.
Filson's signature oil-finish tin cloth makes their iconic Cruiser and Journeyman jackets water-resistant and abrasion-resistant. The dense, durable cotton twill ages beautifully over time.
Key Benefits:
Legacy of crafting extremely durable apparel and bags
Tin cloth fabric is dense, oil-finished and rain-resistant
Makes heirloom-quality jackets, shirts and accessories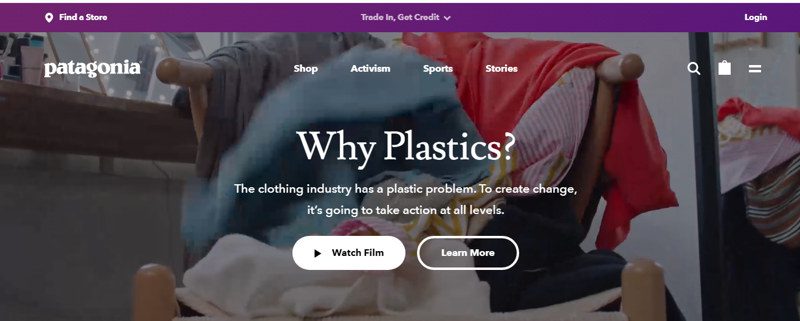 Patagonia has been a premium outdoor apparel brand since 1973. While best known for fleeces and down jackets, the California company makes an array of durable clothing and gear to take on adventures in the mountains, forests, deserts and oceans.
Many Patagonia coats and fleeces use proprietary technologies like H2No waterproofing and recycled Polartec fleece to enhance performance. Options like the Nano Puff Jacket and Better Sweater provide warmth while resisting moisture, wind and abrasion even after seasons of use.
Their outdoor trousers and board shorts are treated with a DWR finish to repel water and keep you dry mile after mile. Their gear is designed to protect the wearer and withstand repeated use in harsh outdoor environments. Any shopper interested in brands like Carhartt can explore this brand too.
Key Benefits:
Protective outerwear and fleeces for outdoor sports
Proprietary waterproof and insulating materials
Gear built to thrive through seasons of adventures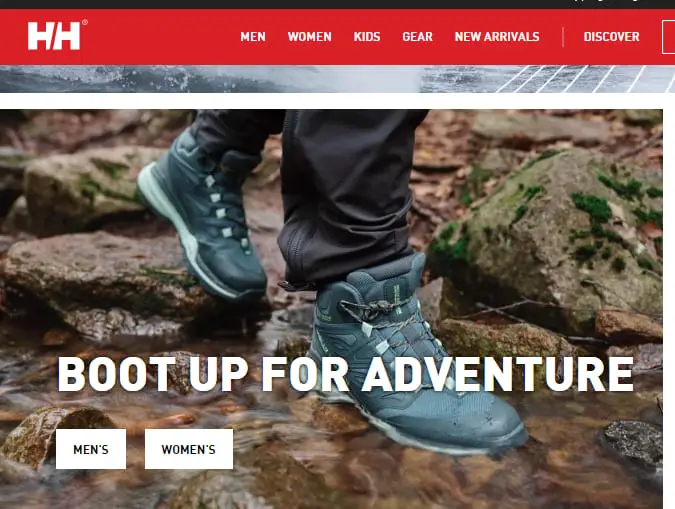 Helly Hansen has been a leader in durable and waterproof apparel since starting out in 1877 producing oilskin jackets, pants and hats for Norwegian seamen. The brand still specializes in high-performance waterproof sailing and fishing gear along with ski apparel.
The Lifa fabric used throughout many Helly Hansen products features advanced moisture wicking that keeps water out while venting perspiration.
They also produces base layer, fleece and down products optimized to insulate in cold weather. They have alternatives like the Odin 9 World Cup Jacket provide lightweight warmth and 4-way stretch without restricting movement.
Key Benefits:
140+ years specializing in waterproof apparel
LIFA technical fabrics repel water and insulate
Versatile skiing, sailing and fishing outerwear

Duluth Trading started out as a catalog offering durable workwear and has grown to a full-service retailer with brick-and-mortar stores across the country. The company certainly didn't stray from its heritage of crafting tough, comfortable basics you can rely on for work and leisure.
This Carhartt competitor focuses on creating pieces focused on utility using high-quality cotton, canvas, chambray and hemp. Popular items include the Buck Naked Union Suit, Longtail Crew Tees and Ballroom Jeans with a gusseted crotch engineered for flexibility.
The store also produces innovative outerwear like their Longtail T-shirts and highly rated Rainwear with waterproof Stormhide fabric to withstand the elements. If longevity is your priority, Duluth Trading has dependable apparel worth checking out.
Key Benefits:
Workwear roots drive quality clothing focused on utility
Creates innovative designs like Longtail T shirts
Specializes in durable yet comfortable basics
This French brand specializes in durable clothing inspired by work and military styles. Its collection includes rugged jackets, pants, shirts and accessories.
With a vintage utilitarian look, Tougher makes a stylish alternative to Carhartt's signature workwear pieces. The brand uses durable fabrics like organic cotton canvas and selvedge denim.
Tougher offers free shipping in the UK and EU on orders over 100€. It provides hassle-free returns within 30 days too. The brand focuses on key high wear areas like knees and the crotch and includes Cordura utility fabric panels at these stress points.
Key Benefits:
Workwear engineered for extreme durability
Features multi-ply softshell exterior and Cordura panels
Built to withstand the toughest work conditions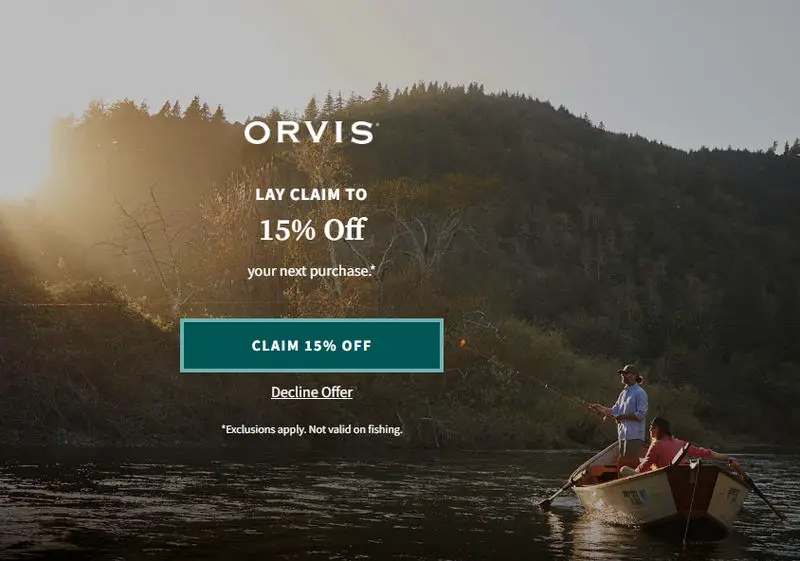 The Vermont based Orvis has been crafting durable apparel and outdoor gear since 1856 making it the oldest mail order company still operating. It specializes in clothing and equipment purpose-built for fly fishing and other outdoor pursuits.
The brand's outerwear like the Ultralight Stretch Rain Jacket uses waterproof, breathable fabric designed to withstand fishing adventures in any weather. Shirts made from oxford cotton come pre-washed for softness while retaining ruggedness for long days casting on the river.
Orvis produces a range of accessories like wading boots and multi-pocket vests purpose-built for fishing. Their bags, luggage and dog beds also incorporate durable materials ready for life outdoors on the water.
Key Benefits:
Specializes in fly fishing and outdoor gear since 1856
Waterproof jackets and pre-washed shirts ready for fishing
Durable accessories and luggage for outdoor adventures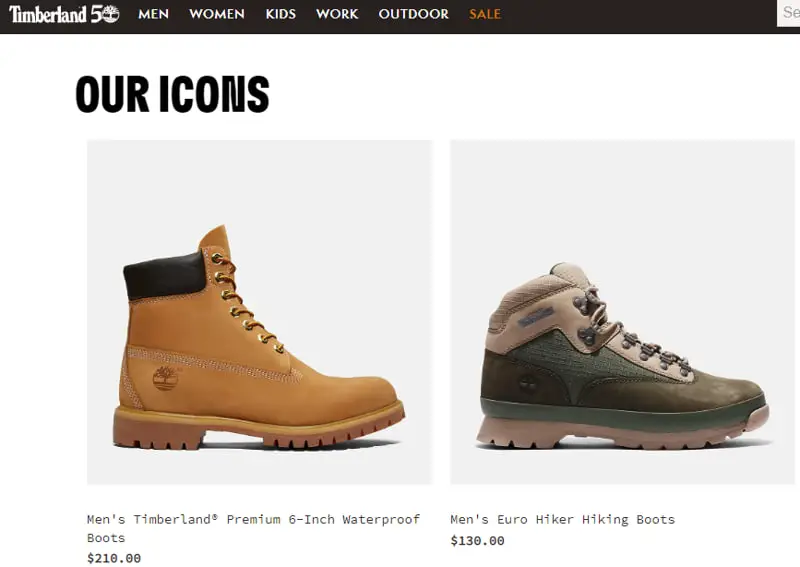 Timberland needs no introduction when it comes to durable boots and outdoor apparel. The brand's burly waterproof 6-Inch Boots premiered over 45 years ago and remain a staple when you need footwear to rely on.
Beyond footwear, they makes a full range of rugged clothing for enjoying the outdoors including sweatshirts, rain jackets and vests. Outerwear like the White Ledge Rain Jacket uses waterproof, seam-sealed construction to shield you from downpours.
Canvas items like the Adventure Seeker Backpack and Green Street Messenger Bag incorporate heavyweight cotton built to withstand years of use. They creates a range of products designed to be the backbone of your wardrobe no matter where you roam.
Key Benefits:
Iconic and durable footwear since 1973
Waterproof jackets, vests and bags
Heavy-duty canvas accessories
Conclusion
When I need apparel and gear able to keep up with my active lifestyle and hold up through repeated use, Carhartt has always been my go-to. Their denim, jackets and overalls set the standard for durable workwear and outdoor essentials.
But as this article shows, there are a number of Carhartt competitors producing comparable rugged clothing, footwear and bags for both work and play.
The next time you're seeking durable and comfortable pieces, consider branching out and exploring brands like Carhartt. With superior construction and materials, their products are built to last just as long as your Carhartt favorites while bringing their own unique style and innovations.
FAQs about Carhartt
What is Carhartt best known for?
Carhartt is known for durable and rugged American-made workwear that can withstand tough conditions. Signature items include its chore coat and duck canvas bib overalls.
When was Carhartt founded?
Carhartt was founded in 1889 by Hamilton Carhartt in Dearborn, Michigan. It originally made workwear for railroad workers.
What is Carhartt's most popular product?
The Carhartt jacket line, including the Detroit jacket and arctic parkas, is likely its most popular product category. Carhartt hats and hoodies are also best-sellers.
Does Carhartt run big or small?
Carhartt clothing tends to run slightly large in size. Ordering one size down is often recommended if you're between sizes.
Is Carhartt true to size?
Carhartt sizing is generally true to size, but errs on the side of being roomy to allow for layering. Ordering one size down works for a trimmer fit.
Where are Carhartt clothes made?
Some Carhartt clothing lines are made in the USA, Mexico, and Canada. Outsourcing overseas has increased to control costs, but "Made in USA" remains a priority.
Does Carhartt have lifetime warranty?
Carhartt offers a limited lifetime warranty against defects in workmanship and materials. It does not cover normal wear and tear.
How do you wash Carhartt jackets?
Turn jackets inside out and zip up before washing. Wash in cold water on a gentle cycle. Tumble dry low or hang dry to preserve water resistance.
How do you soften Carhartt jackets?
Wash jackets before wearing to soften materials. Machine wash cold and tumble dry low with tennis balls to break in. Consider a fabric softener as well.
What company owns Carhartt?
Carhartt is a privately owned American company founded in 1889. Headquarters are located in Dearborn, Michigan and it's still owned by the descendants of founder Hamilton Carhartt.
Why are Carhartt jackets so expensive?
Carhartt places emphasis on durable and high-quality materials in American-made factories. Their Made in USA focus does come at a cost. But you get a long-lasting jacket.