Do you love the look of Sperrys but don't love the price? You're in luck! There are lots of shoes like Sperrys, and they cost a fraction of the price.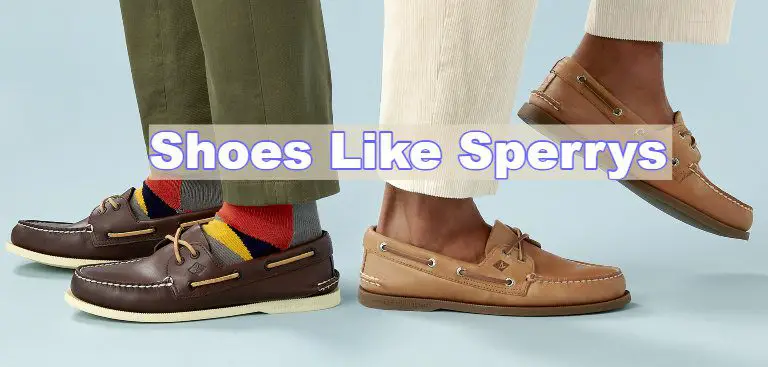 Sperrys boat shoes are iconic. With their non-slip rubber soles and preppy styling, they've been a staple of nautical fashion since 1935. But Sperrys aren't the only boat shoes out there. Plenty of brands offer similar styles, often at lower price points. Whether you're looking for comfortable walking shoes, casual deck shoes, or stylish leather topsiders, you'll find quality Sperrys alternatives here.
12 Best Boat Shoes Like Sperrys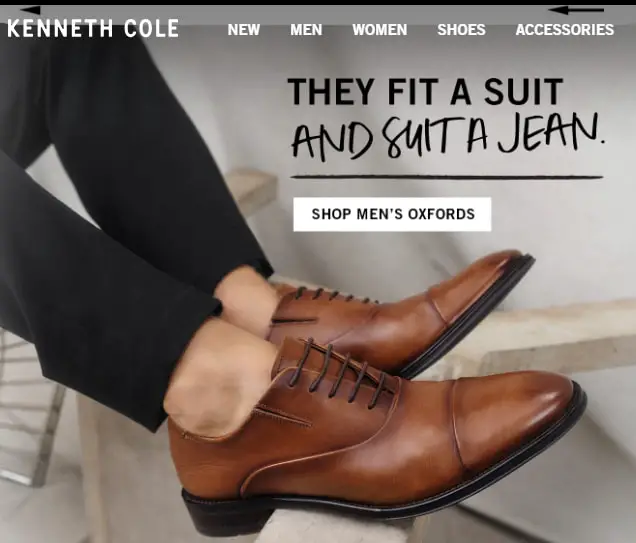 Founded: 1982
Target Audience: Men and Women
Categories: Shoes, Clothing, Accessories
Popular Products: Oxfords, Loafers, Sneakers
Kenneth Cole is known for sleek, modern shoes at reasonable prices. The New York-based brand offers many casual lace-up styles comparable to Sperrys. Their boat shoes have the same preppy vibe but cost $30-60 less.
Key Highlights:
Trendy urban styling
Quality leather materials
Comfort technology like memory foam
Affordable pricing
Kenneth Cole's boat shoes aren't quite as nautical. But their streamlined silhouettes and textured rubber soles provide great traction on slick surfaces. The Contrast Stitch Boat Shoe comes in neutral tan or navy leather with white stitching. It's timeless and versatile for both dry land and water activities.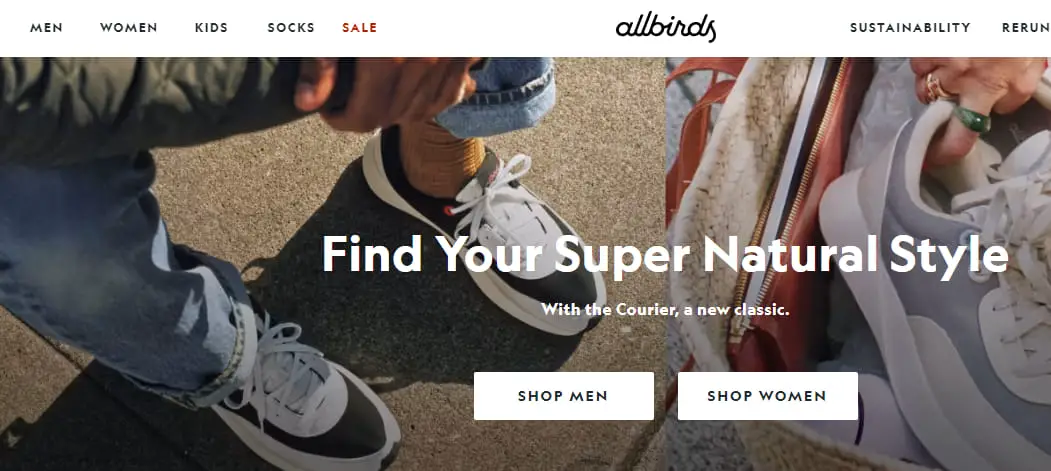 Founded: 2014
Target Audience: Eco-Conscious Consumers
Categories: Shoes, Apparel, Socks
Popular Products: Wool Runners, Tree Dashers
This San Francisco startup made a name for itself with sustainably made footwear. Their signature wool sneakers are replaced here by the Allbirds Tree Skippers.
Key Benefits:
Eco-friendly materials
Machine washable
Carbon-neutral manufacturing
Flexible and supportive
These laceless boat shoes have knit uppers made from breathable eucalyptus tree fiber. Soles are contoured for ergonomic comfort. The textured insoles provide stability similar to Sperrys' non-marking rubber. Allbirds' lightweight design works well for summer boating or beachcombing.

Founded: 1946
Target Audience: Classic Americana Fans
Categories: Footwear, Accessories, Apparel
Popular Products: Docksides, Campsides, Spinnakers
Sebago is among the list of our shoes similar to Sperrys that practically invented the boat shoe back in the 1940s. The Maine-based company offers authentic classics as well as more modern twists.
Key Highlights:
Genuine handsewn construction
Non-slip siped soles
Premium leathers
Customizable styles
Their signature Docksides have rawhide laces and non-corrosive brass eyelets just like Sperrys. The genuine moccasin construction provides comfort for all-day wear. Sebago boat shoes come in a rainbow of colors, letting you customize your look.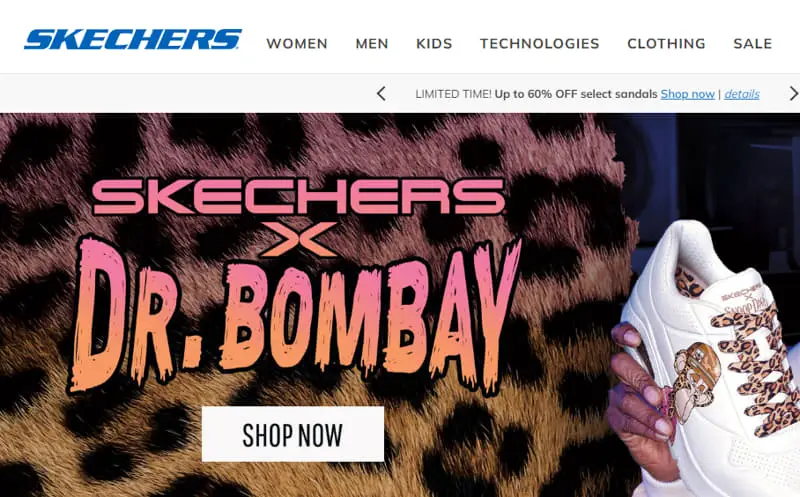 Founded: 1992
Target Audience: Men, Women, and Children
Categories: Sneakers, Sandals, Boots, Apparel
Popular Products: Go Walks, Energy, Work Shoes
Known for casual footwear at inexpensive prices, Skechers makes boat shoes that mimic the Sperry aesthetic. Many have classic stitched details and contrasting accents.
Key Benefits:
Very budget-friendly
Lightweight and flexible
Memory foam insoles
Athletic traction soles
The Relment Larson boat shoe has a rugged textured sole and contrast whipstitching. Available in dark brown or tan leather with striped fabric panels for a vintage vibe. Skechers quality won't match Sperrys, but they provide great value.
Founded: 1971
Target Audience: Professional Men and Women
Categories: Oxfords, Loafers, Boots
Popular Products: Total Motion, Chranson, Storm Surge
Rockport is known for comfort and style. Their boat shoes offer versatility from the office to the waterfront.
Key Highlights:
Shock absorbing latex footbeds
Waterproof options
Quality leathers
Modern and classic designs
The Storm Surge line has waterproof leather uppers and a lightweight EVA sole. It repels water while providing cushioning and flexibility for active days. For a traditional look, check out the Perth boat shoe. Handsewn design, rawhide laces, and anti-slip rubber perfect for sailing.
Footasylum is a European fashion retailer that stocks a huge selection of name brand shoes. On their site, you'll find boat shoes from brands like Lacoste, Nike SB, and Fred Perry for lower prices.
Key Benefits:
Massive product selection
Discounted prices
International shipping
Easy returns and exchanges
Browse top boat shoe styles all in one place. Lacoste's straight out of the south of France with sleek lines, a slim profile, and crocodile logo accents. Nike SB's have athletic details like perforated insoles. And Fred Perry's rock a low-key sporty vibe. All provide the traction of Sperrys without the steep costs.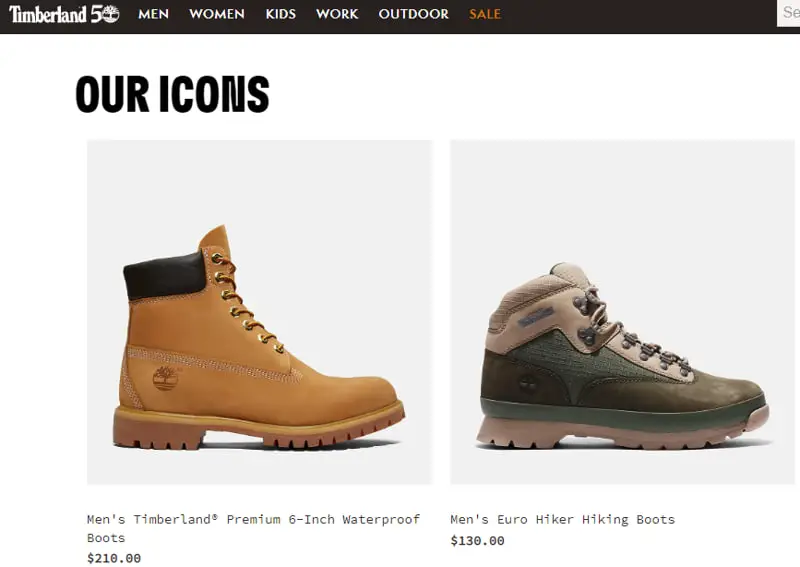 Founded: 1928
Target Audience: Outdoor Adventurers
Categories: Boots, Sandals, Apparel
Popular Products: Earthkeepers, White Ledge, Classic 6-inch Boot
Timberland brings their passion for nature to handcrafted waterproof boat shoes. Rugged designs stand up to trails and tides.
Key Highlights:
Premium full-grain leather
Waterproof seam-sealed construction
Anti-fatigue footbeds
Traction outsoles
The Classic Two-Eye boat shoe has a traditional lace-up silhouette. It delivers casual style mixed with modern comfort technologies. For a more laidback look, check out Timberland's Earthkeepers line. 100% organic cotton canvas uppers and recycled rubber outsoles benefit the environment.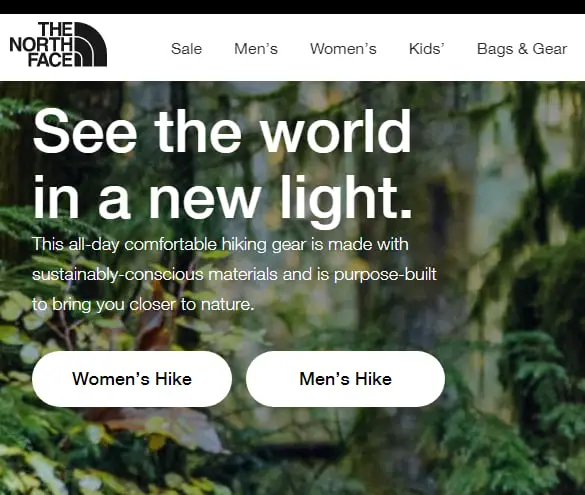 Founded: 1968
Target Audience: Outdoor Enthusiasts
Categories: Jackets, Footwear, Gear
Popular Products: Denali Jacket, ThermoBall, Base Camp Duffle
The North Face brings high-performance tech to the waterside. Their amphibious boat shoes handle adventures with aplomb.
Key Benefits:
Waterproof leather or mesh
Vibram traction soles
Protective toe bumpers
Lightweight and breathable
The Base Camp boat shoe stands up to splashy activities. Abrasion-resistant coated leather sheds water. Aggressive lugs provide grip on slippery docks. Quick-drying mesh uppers dump excess moisture. Signature TNF style shines through for laidback appeal.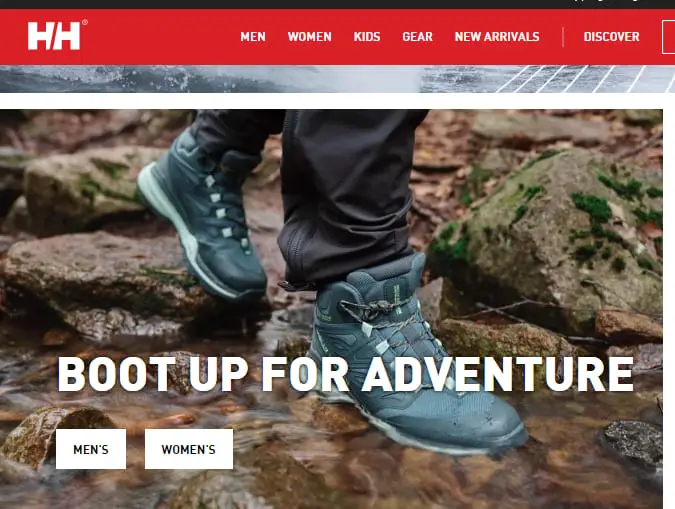 Founded: 1877
Target Audience: Sailors, Outdoor Athletes
Categories: Rainwear, Base Layers, Footwear
Popular Products: Lifaloft Jacket, Crew Midlayer, Radiance Pant
This pioneering Norwegian brand specializes in water sports gear. Their boat shoes borrow proven technologies for ocean-ready performance.
Key Highlights:
Waterproof/breathable construction
Traction grip outsoles
Fast-drying materials
Lightweight comfort
The Aston shoe withstands wet conditions with waterproof leather and HydroShield lining. Wave-siped rubber soles grip slick surfaces. Quick-dry mesh inserts enhance ventilation. Meanwhile, retro styling gives a nod to Helly Hansen's sailing heritage.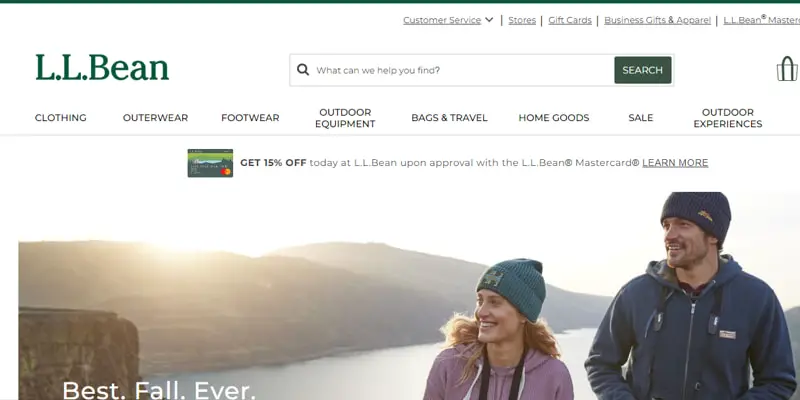 Founded: 1912
Target Audience: Outdoor Enthusiasts
Categories: Clothing, Footwear, Gear
Popular Products: Bean Boots, Flannel Shirts, Wicked Good Slippers
This Maine-based company carries on the New England boat shoe tradition. Handcrafted designs offer durability and comfort for sailors.
Key Highlights:
Timeless heritage styling
Handsewn leather construction
Shock-absorbing rubber soles
Made in the USA
The Casco Bay boat shoe has a moccasin-toe design and rawhide laces. The waterproof leather provides protection from ocean spray. Anti-fatigue midsoles cushion all-day wear. Signature LLBean quality and customer service make them a sound investment.
Founded: 1916
Target Audience: Women, Teens, Children
Categories: Sneakers, Sandals, Apparel
Popular Products: Champion Sneakers, Kate Spade Collab, Triple Decker
Keds give the preppy boat shoe a sporty, feminine spin. Their cute styles work on and off the water.
Key Benefits:
Machine-washable canvas
Comfy cushioned footbeds
Trendy patterns and colors
Affordable pricing
The Champion Critter Boat shoe proves boat shoes can be fun and flirty. It has a low-profile design with floral prints or gingham checks. The grippy outsole handles wet conditions while the memory foam insole softens every step. Keds quality and value shine through.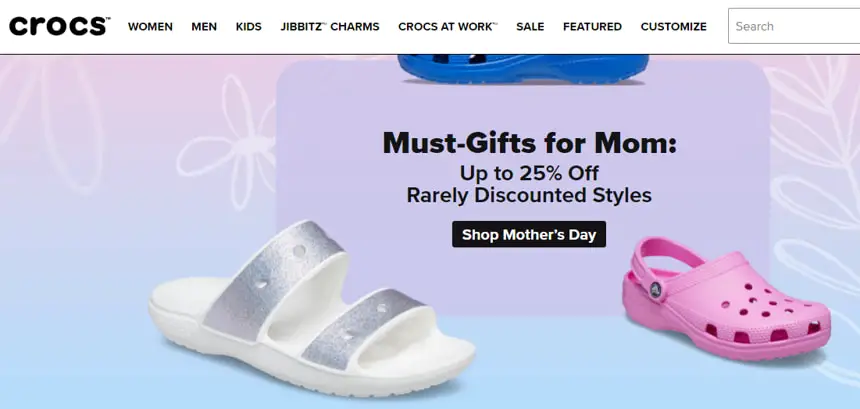 Founded: 2002
Target Audience: Men, Women, and Children
Categories: Clogs, Sandals, Flats
Popular Products: Classic Clog, Swiftwater Sandal, Literide Slip-On
Crocs boat shoes offer playful styling combined with lightweight comfort. Their slip-resistant soles work great on boats and docks.
Key Benefits:
Water-friendly synthetic material
Soft, cushioned footbeds
Non-marking soles
Affordable pricing
The Santa Cruz boat shoe has mesh uppers that shed moisture. The Croslite outsole provides traction even when wet. Meanwhile, the elastic gore side panels make for easy slip-on wear. Crocs are water-ready and worry-free so you can focus on fun.
Conclusion
Sperrys are an American classic, but luckily there are plenty of boat shoes like Sperrys to choose from. Those brands listed above offer similar preppy styles often at lower prices. Performance labels like The North Face provide advanced traction and waterproofing for active lifestyles. Or shop casual brands like Keds for cute, feminine twists on the boat shoes.
Whatever your personal style or budget, you can find boat shoes that offer comparable quality, comfort, and traction to Sperrys. Just be sure to evaluate important features like materials, construction, and sole grip. With all the choices available, you can ditch those overpriced Sperrys in favour of more affordable alternatives that fit your needs.
FAQs About Sperrys
What are Sperrys best known for?
Sperrys are best known for their iconic boat shoe style. Handsewn leather uppers, non-marking rubber outsoles, and 360° lacing provide the ultimate in slip-resistant footwear for boating and sailing.
Where are Sperrys most popular?
In the United States, Sperrys boat shoes are most closely associated with New England and the East Coast where sailing culture thrives. They are staples of preppy style on Ivy League campuses.
What is Sperrys' shipping policy?
Sperrys offers free standard shipping on all orders within the contiguous US. Expedited and international shipping are available for an additional fee.
Does Sperrys have sales or deals?
Yes, Sperrys runs sales on their website year-round. Sign up for emails to get notified of deals up to 50% off select styles.
Why do people choose Sperrys?
People choose Sperrys for their classic nautical style and non-slip traction on wet surfaces. The authentic handsewn leather construction also provides durability and timeless appeal.
What is Sperrys' return policy?
Sperrys accepts returns and exchanges within 30 days of purchase. Items must be unworn with original tags attached. Customers are responsible for return shipping costs.
Does Sperrys offer wide sizes?
Yes, Sperrys are available in wide width options like 2E and 4E to accommodate wider feet. Their wide sizes ensure a comfortable and secure fit.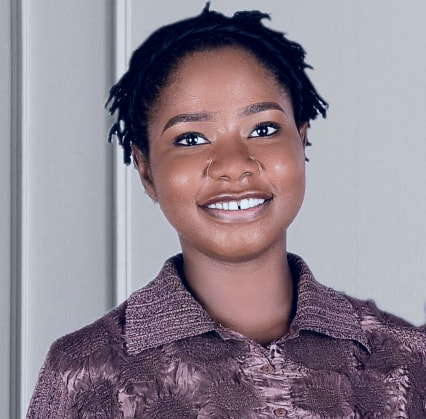 Blessing Bunmi is the founder and CEO of Blowra, the leading style guide providing insider fashion and shopping tips. With over 4 years of retail experience, She created Blowra to empower readers to confidently express their personal style.