Zara is one of the most popular fast fashion retailers known for offering current clothing trends at affordable prices. However, Zara can still be pricey for some shoppers. Luckily, there are many online stores like Zara that offer similar styles for less.
These Zara alternatives provide fashion-forward clothing, accessories, and shoes inspired by the latest catwalk designs and street style. But they do so at cheaper price points and with extra perks like free shipping and returns.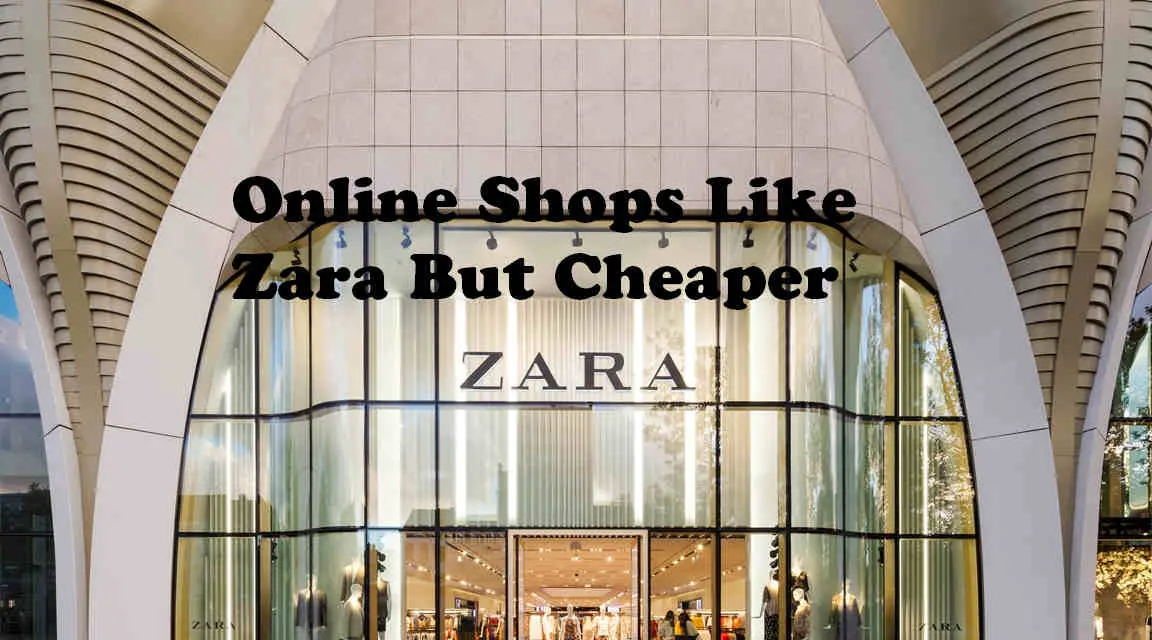 Top 15 Online Shops Like Zara But Cheaper for Latest Fashion Trends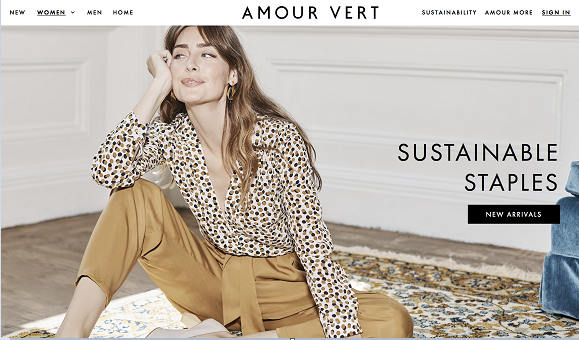 Amour Vert is an eco-friendly online boutique that features sustainably made women's clothing with of-the-moment details.
Their collection includes versatile staples and statement pieces like printed midi dresses, flowy jumpsuits, cropped tops, and wide-leg pants. Lots of earthy neutrals with pops of color.
Materials they use include organic cotton, silk, linen, and recycled polyester. Unique fabrics like banana fiber cloth, milk fiber, and modal are also featured.
Key Benefits:
Sustainable materials and production methods
Free carbon neutral shipping in the US
Petite and plus size clothing available
Good basics selection
Student discounts

Oak + Fort is a Vancouver-based retailer offering modern, minimalist clothing for men and women.
They are influenced by Parisian style with timeless, high-quality pieces in neutral earth tones and soft pastels. Lots of crisp shirts, cozy knits, and well-tailored trousers and blazers.
While prices are bit higher than fast fashion stores, it focuses on ethical manufacturing and sustainable practices which justifies the extra cost. Materials used include organic cotton, recycled wool, and Tencel.
Key Perks:
Ethical manufacturing
Free shipping on Canadian orders
Extended sizing
Frequent sales and promos
Free returns up to 30 days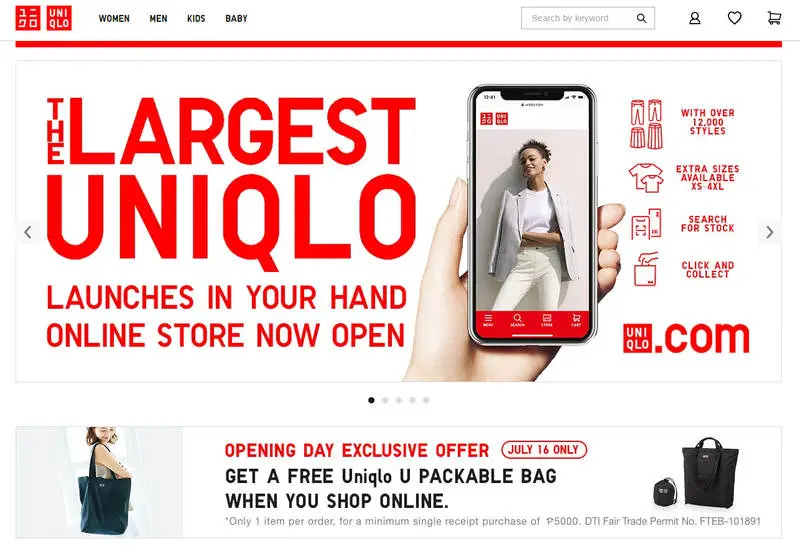 Uniqlo is a popular Japanese fashion retailer known for its down-to-earth basics and minimalist, modern style.
They offer a range of high-quality, inexpensive clothing for men, women, kids, and babies. Expect to find wardrobe staples like jeans, t-shirts, button-downs, sweaters, outerwear, and underwear. Lots of neutral, muted tones with pops of color here and there.
Their clothes don't follow trends, but they have a classic style that works for everyday life. HeatTech, AIRism, fleece, and ultra stretch denim are some of the cutting edge fabrics and technologies used in the pieces.
Key Advantages:
Innovative fabrics and materials
Extended sizing
Frequent sales and collabs
Free hemming on pants/jeans
Easy online and in-store returns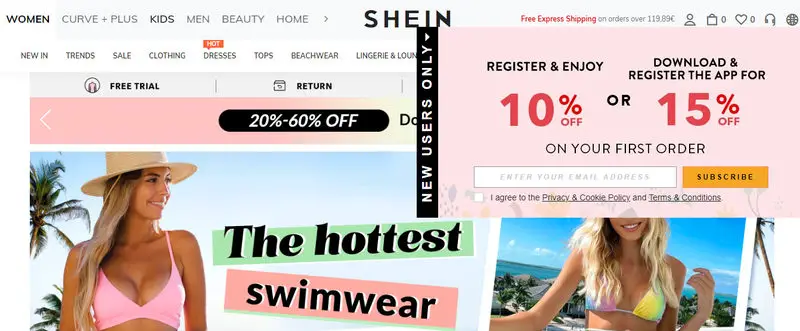 SHEIN is a Chinese fast fashion e-tailer beloved for its vast selection of super cheap women's clothing reflecting the latest fashion trends.
Their catalogue has a lot of different kinds of clothes, like dresses, swimwear, shoes, accessories, loungewear, and more. Every day, new items are added. A lot of big prints, outfits for going out, and clothes that look like they were made in the year 2000.
The quality isn't always great because of the low prices, but it's a great way to try out new trends without spending a lot of money. Things don't cost nearly as much as they do at Zara.
Just keep in mind that there are minimum orders, and read reviews to get an idea of fit and quality before you buy.
Key Perks:
Extremely low prices, often under $10
Massive variety and selection
Fast shipping from US warehouses
Easy and free returns
Daily flash sales and discount codes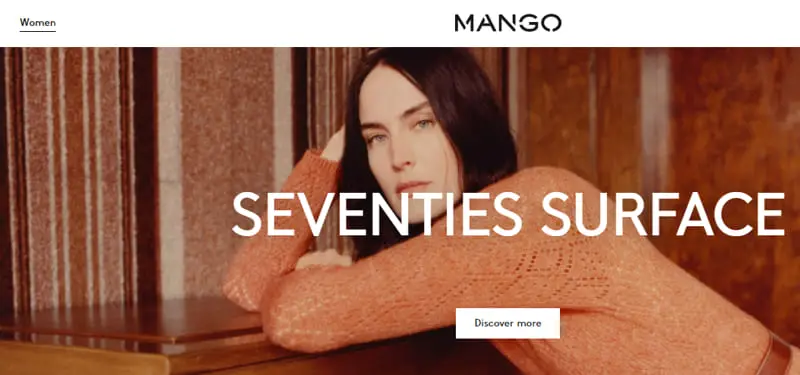 Mango is a popular Spanish fashion brand with an effortlessly chic aesthetic reminiscent of Zara.
They offer trendy yet timeless clothing for women, men, kids, and plus sizes. Expect to find lots of versatile staples like denim, knits, button-downs, skirts, and dresses in muted palettes with minimalist detailing.
Their priced slightly higher than fast fashion, the quality is superb and styles remain affordable compared to premium brands. Lots of natural, breathable fabrics like cotton, wool, and linen.
Key Advantages:
Higher quality fabrics and construction
Free shipping and returns
Frequent sales and deals
Extended sizing available
Eco-friendly materials used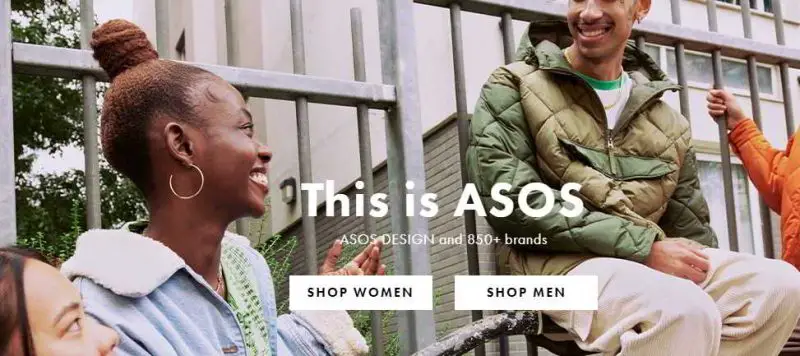 Online fashion store ASOS is very popular in the UK because it sells trendy clothes, shoes, accessories, and beauty products for people in their 20s.
They have a wide range of in-house and brand-name items at different price points. A lot of outfits for going out, streetwear, basics, loungewear, and more. You can expect brights, bold prints, and edgy details.
It's great for getting high-fashion looks without spending a lot of money. They also have a huge selection of brands and items that are good for people who are tall, short, or plus size.
Watch out for shipping fees that aren't obvious, and read reviews before you buy. Get deals when you sign up for emails and download the app.
Key Benefits:
Huge variety of affordable, trendy finds
Free shipping on orders over $40
Fast delivery and returns
Daily deals and student discounts
Excellent selection for plus size and tall


Nordstrom Rack is Nordstrom's discount outlet, featuring tons of designer brands at deeply reduced prices. Get designer looks for an affordable fraction of retail prices.
This store offers huge savings on women's, men's and kids' clothing and accessories.
While the selection varies, you can find incredible deals on apparel, handbags, shoes, jewelry and sunglasses. Dresses may be $50, coats $100 and shoes $40-$80 marked down 60-70%.
Key Perks:
Designer brand styles at steep discounts
Clearance sales with up to 75% off
Easy online browsing and in-store returns
Occasional targeted discount codes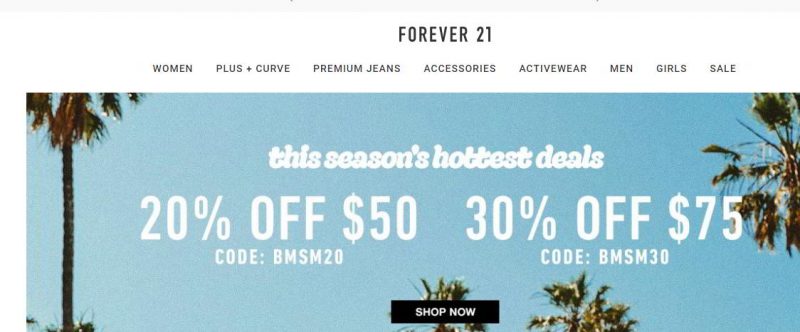 Forever 21 is a fast fashion staple offering the latest trendy clothing for women and men at dirt cheap prices. Expect to find going out looks, basics and accessories galore.
New arrivals drop daily on the site. Styles tend to be hit or miss based on quality and fit. But the massive assortment makes finding cute outfits doable at a fraction of the usual costs.
Key Perks:
Rock bottom prices on trendy clothes
Easy online browsing and returns
Daily deals and student discounts
Large plus size and menswear sections

Express is a mall brand known for affordable stylish clothing for men and women that transitions effortlessly from work to weekends.
They offer lots of polished staples like button-downs, trousers, sheath dresses, blazers, jeans, T-shirts, and sweaters in an array of colors and patterns. Lots of versatile neutrals accented with bold hues and prints.
Compared to Zara, it has a slightly dressier, more classic aesthetic while still keeping pieces accessible and affordable. Sign up for their email list to get discounts and cash back on purchases.
Key Advantages:
Affordable workwear essentials
Regular sales, promos and student discounts
Free shipping and returns
Petite and tall size clothing
Ability to reserve items online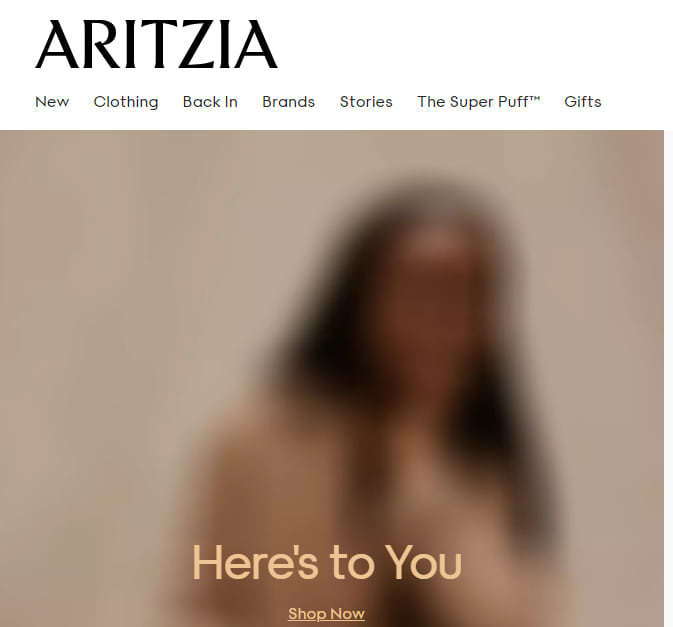 Aritzia is a Canadian fashion brand offering elevated essentials and designer-inspired pieces for modern women with effortless style.
They are known for excellent quality fabrics and construction with lots of timeless blouses, trousers, knits, button-downs, and basics in luxe materials. Aesthetic is polished yet casual.
While Aritzia has premium price points, they frequently offer sales and special discounts that make items more budget-friendly.
Key Perks:
Premium quality and craftsmanship
Regular promos and sales events
Stylist recommendations available
Free returns within 30 days
Concierge service for exceptional shopping experience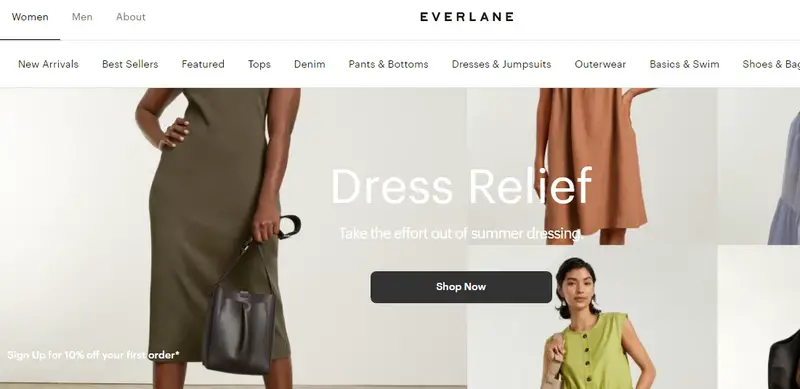 Everlane is an ethical fashion brand focused on transparency and quality. They offer a clean, minimalist assortment of mens and womenswear basics made from premium fabrics.
You can expect high-quality basics like jeans, t-shirts, button-downs, sweaters, outerwear, and shoes made from Italian leather, Japanese denim, and 100% Supima cotton. You can use a lot of different neutral colours in a natural, easygoing style.
It costs more than fast fashion, but you can be sure that it will last and that the company will act in an honest way. Sign up for emails and look through the "choose what you pay" section to find deals.
Key Perks:
Radical transparency about products
Sustainably-minded production
Choose what you pay section for deals
Free returns and exchanges
Extended sizing available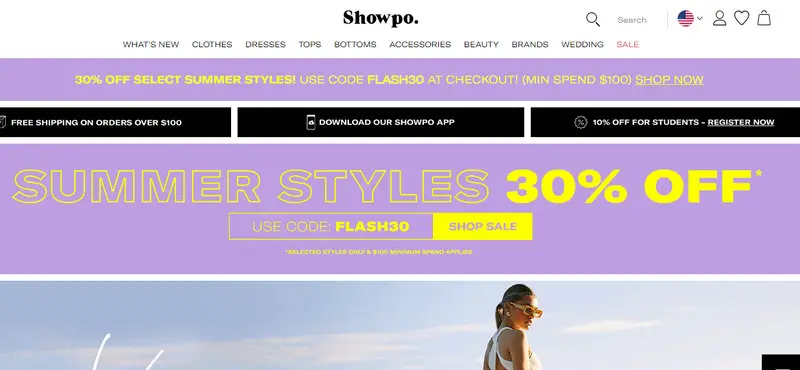 Showpo offers bold, eye-catching party dresses and going out fashion inspired by Instagram. The Australian based company adds fresh styles daily based on the latest trends.
The assortment includes mini, midi and maxi dresses along with matching two piece sets, tops, pants and accessories. Prices sit low compared to Zara – especially with frequent sales and coupon codes
Key Perks:
Affordable prices on stylish going-out clothes
Express worldwide delivery
Student and influencer discounts
Cute accessories like bags and hats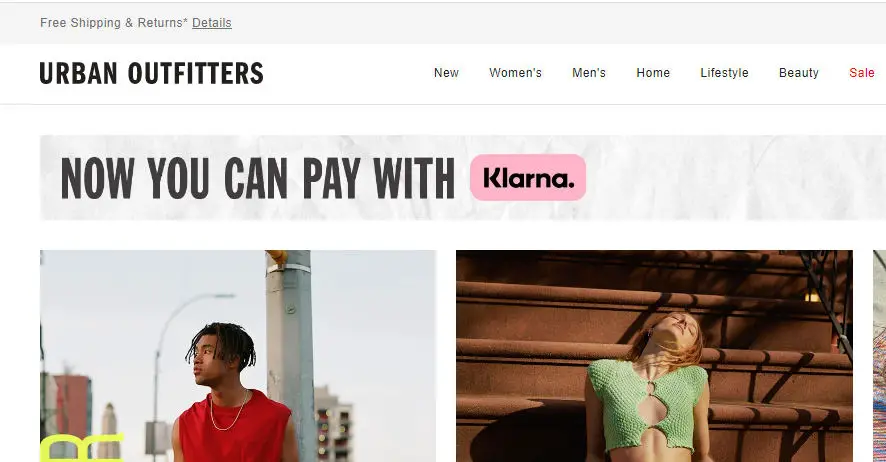 Urban Outfitters is a popular bohemian-inspired fashion brand offering the latest trends with an edgy, retro vibe.
They carry women's, men's, accessories, apartment items and more across their retail stores and website. Expect to find lots of dresses, graphic tees, jeans, boots, hats, jewelry, and vintage-inspired pieces.
It features youthful, funky clothing styles similar to Zara but at lower price points. Shop their frequent sales and clearance racks for especially good deals on previous seasons' items.
Key Benefits:
Affordable prices on trendy, indie clothes
Free shipping on orders $50+
Ongoing sales and promo codes
Cool home goods and accessories
Rental service for special event dresses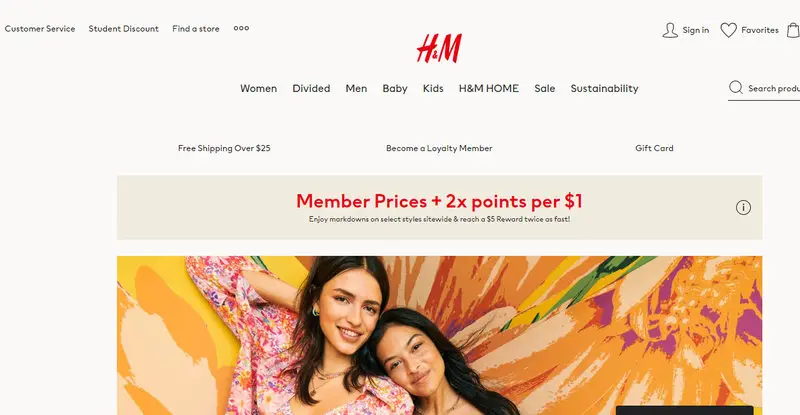 H&M is an affordable mixed gender fashion retailer offering a broad range of clothing for women, men, kids and babies.
They carry all the essentials from underwear to outerwear reflecting classic to trendy style. Expect to find different casual wardrobe staples like jeans, sweaters, tees and hoodies along with dresses, blazers, shoes, and accessories.
While not the highest quality, it allows you to fill your closet with of-the-moment looks for less. Beware of upcharges on "conscious" and designer collaborations which can be pricier.
Key Advantages:
Rock bottom prices on stylish clothes
Frequent sales and clearance under $10
Easy online ordering and store returns
Kids and baby clothing
Some extended sizing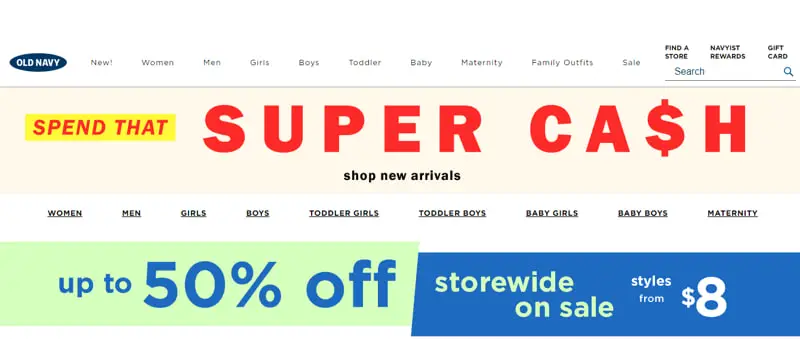 Old Navy brings casual American style clothing for the whole family at affordable price points. Shop by category or collection for the latest arrivals in seasonal trends.
Styles stay classic and tailored with a focus on wardrobe staples and comfy fabrics. Look out for sitewide discounts up to 50% along with extra percent-off deals around holidays.
Key Perks:
Extremely low prices on stylish apparel
Easy online ordering and store returns
Regular sales, promos and coupons
Cute baby, kids and plus selections
Basics in extended sizing
Conclusion
If you love hunting for affordable on-trend pieces, any of these online stores like Zara offer stylish alternatives at lower prices.
Catering to various tastes and budgets, these Zara competitors let you try out the latest fashion trends without breaking the bank thanks to lower MSRPs and frequent sales.
When deciding where to shop, consider your personal style, quality preferences, and budget. Read reviews to gauge fit and feel of pieces. Also, factor in shipping costs and return policies which can vary.
While you can certainly still shop Zara for runway-inspired fashion, branching out to stores with similar styles can help you save money and discover new faves! Expanding your horizons opens up more options to stay fab on a budget.
FAQs about Brands Like Zara
How often does Zara restock items online?
Zara restocks select items twice a week – on Tuesdays and Thursdays. New arrivals also drop at these times based on the latest trends and in-store feedback.
Does Zara offer free shipping?
Zara offers free standard shipping on all orders over $50 in the United States. Under $50, shipping is a flat rate of $5.95.
How long do Zara orders take to ship?
Zara aims to ship orders within 2-3 business days. Allow 3-5 days for processing and delivery times once shipped. Expedited shipping is available for an additional fee.
What is Zara's return policy?
Zara accepts returns of unworn merchandise with tags attached within 30 days of the ship date. You can initiate returns in store or online. Refunds are issued once returned items are checked.
Does Zara offer price adjustments?
Yes, Zara offers price adjustments within 30 days if an item decreases in price from your order date. To request an adjustment, contact their customer service team.
How often does Zara's sale section get updated?
The Zara sale section gets updated weekly, typically on Mondays. The best discounts can found during seasonal clearances after new collections launch.
How do Zara's clothing sizes run?
Zara clothing tends to run quite small and slim fitting. It's recommended to size up 1-2 sizes larger than your typical brand size for the best fit. Check size charts for each item.
Does Zara offer student discounts?
Yes, Zara offers a student discount program of 15% off eligible items. Sign up by verifying your student status through UNiDAYS. In-store, you must show a valid student ID.
Does Zara ship internationally?
Yes, Zara ships to over 90 international destinations. Shipping rates, delivery times and customs fees vary per country. See their worldwide shipping page for details.