Bodega is one of the most popular streetwear and sneaker boutiques, known for its curated selection of clothing, shoes, and accessories from both well-known and up-and-coming brands. But what if you're looking to branch out and discover other online stores similar to Bodega?
I've rounded up the top 15 stores like Bodega for streetwear and sneakers, from online shops to brick-and-mortar boutiques around the world. Whether you're searching for exclusive collabs, streetstyle essentials, or hard-to-find kicks, these Bodega competitors have you covered.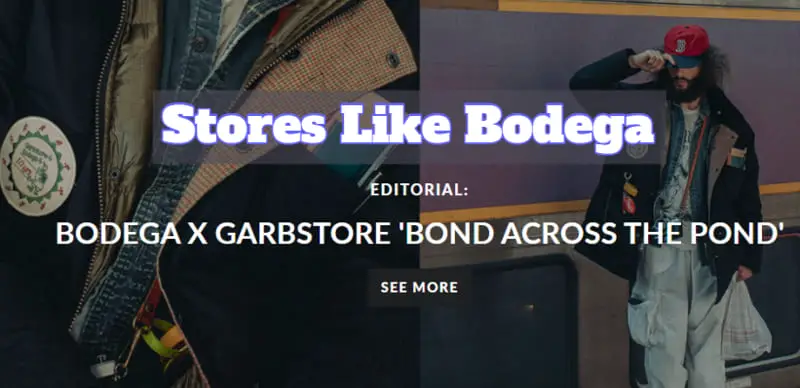 Top 15 Streetwear Brands Like Bodega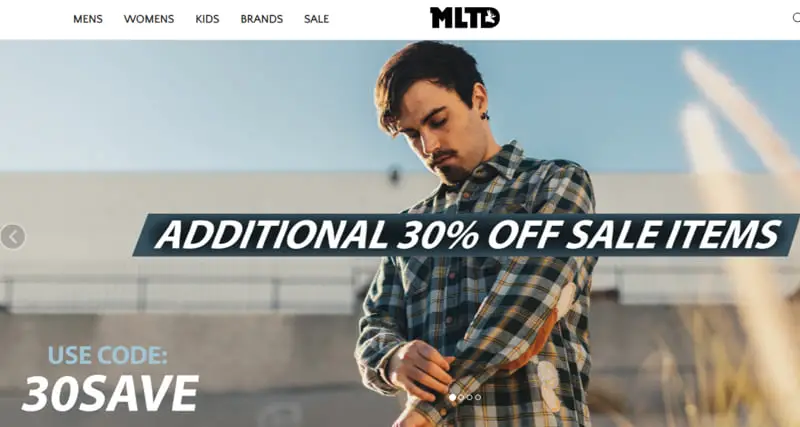 Founded in 2005, Moose Limited is a New York-based retailer specializing in limited edition sneakers, apparel, and accessories. They carry brands like A Bathing Ape, Neighborhood, Undefeated, and Billionaire Boys Club.
What makes this store similar to Bodega stand out is their focus on curating rare exclusives. They work directly with brands to offer limited quantities of hyped releases, pop-up exclusives, and collabs you won't find elsewhere. Their shipping reaches worldwide.
The store inventory targets streetwear enthusiasts and sneakerheads seeking exclusive drops. Top products include limited collab sneakers from brands like Adidas, ASICS, and New Balance. They're especially popular among collectors looking for rare finds.
Key Benefits:
Direct access to limited collabs and exclusives
Worldwide shipping available
Top streetwear and sneaker drops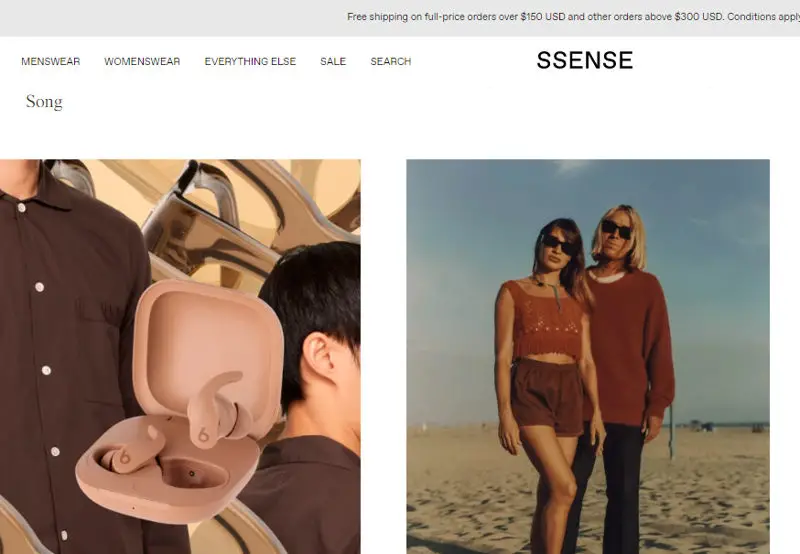 SSENSE is a Montreal-based fashion platform that stocks an insane range of luxury, streetwear and high-end brands. They offer both menswear and womenswear.
SSENSE is like the Net-A-Porter of streetwear. You'll find a mix of established labels and up-and-coming designers. Some of the brands carried include Off-White, Vetements, Fendi, Balenciaga, and so many more.
Beyond clothes, the store also offers accessories, fine jewelry, and home goods. They have frequent sales and discounts too.
SSENSE has an editorially-driven webstore with worldwide express shipping. It's known for its top-notch web design and photography.
Key Benefits:
Leading selection of luxury streetwear
Digital magazine and original content
Global distribution and easy returns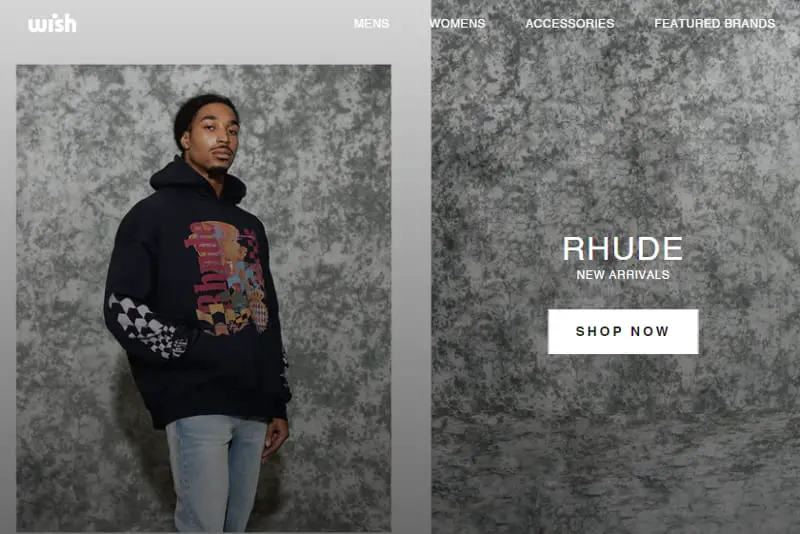 Wish ATL is a pioneering streetwear boutique based in Atlanta, Georgia. It opened its doors in 2011 and has become an institution in the urban fashion scene.
The store carries the latest streetwear labels and hard-to-find sneakers. Some of the brands you'll find are Billionaire Boys Club, Anti Social Social Club, Kith, and even Bodega's own clothing line.
Beyond fashion, the store also stocks music, books, art, and vinyl toys. It has an art gallery space hosting exhibits and events.
They are one of the brands like Bodega that ships to most countries around the world. It's known for its top-notch customer service and unique in-store experiences.
Key Benefits:
Curated mix of streetwear and local designs
Art gallery integrated into shopping
Youthful, creative vibe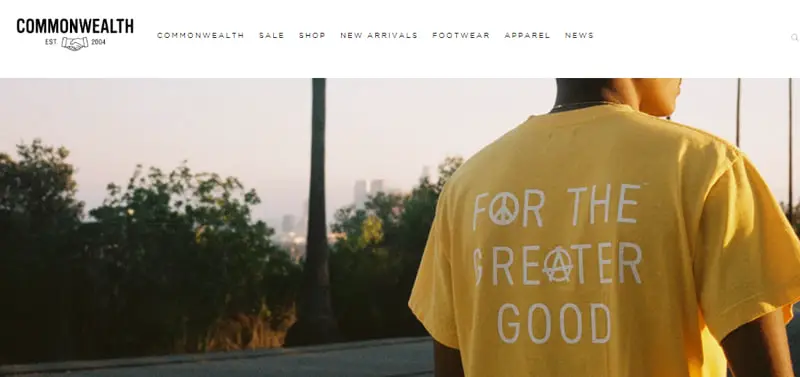 Commonwealth is a world-renowned sneaker boutique with locations in Virginia and Washington D.C. Founded in 2004, they carry brands like Fear of God Essentials, Acne Studios, and Aimé Leon Dore.
This clothing company like Bodega is all about enabling sneaker culture. Their retail spaces feel more like lounges. They also host release events and workshops that bring together collectors and enthusiasts.
The shop appeals to serious sneakerheads who live for exclusive drops. Top products include limited edition collabs with Nike, New Balance, and Asics. Commonwealth is a global mecca for releases and launches.
Key Benefits:
Exclusive sneaker collaborations
Retail spaces tailored to sneaker culture
Workshops and release events

Haven is a boutique with spaces in London, Vancouver, and online and it was established in 2006. They mix streetwear and outdoor apparel from brands like Aimé Leon Dore, Arc'teryx, and Stussy.
Haven's unique vibe blends influences like vintage workwear with contemporary style. Their in-house label brings a tailored, sophisticated edge to staples. The shops also emphasize community.
Haven attracts mindful shoppers who dig an outdoorsy workwear aesthetic. Some of their products include the Haven house label basics as well as rugged staples with technical details. Haven has an understated cool factor.
Key Benefits:
House label with refined, outdoorsy vibe
Mix of streetwear and performance wear
Community events and workshops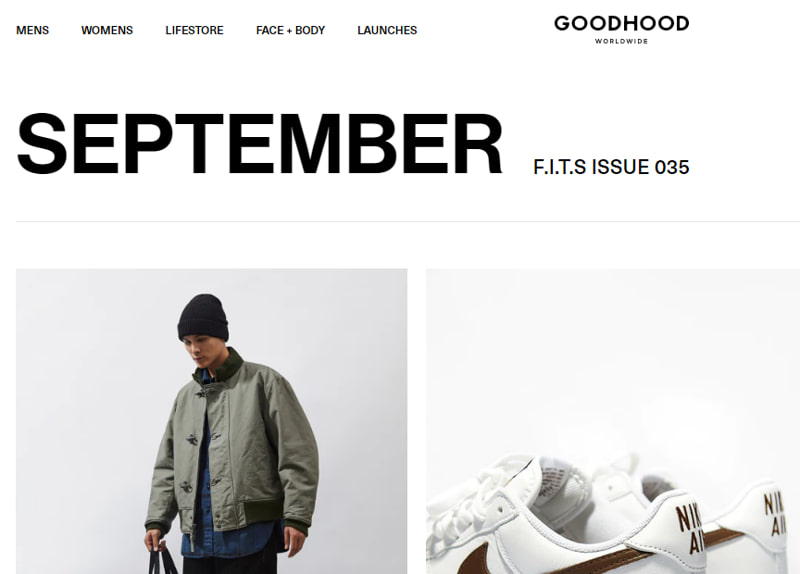 A lifestyle store opened in 2007, Goodhood brings together streetwear, homewares, grooming gear and more. Browse brands like Norse Projects, Our Legacy, Nike, Brain Dead, Aime Leon Dore and New Balance.
Goodhood expresses their unique editorial point of view on design, fashion, and culture. They discover tomorrow's cult brands today. The store's minimalist space was an early pioneer of the high-low mix.
Goodhood also produces its own apparel line made in Britain. Visit their East London brick-and-mortar shop or shop conveniently online.
They appeal to progressive urbanites who view fashion as creative self-expression
Key Benefits:
Ahead of the curve mix of streetwear and contemporary styles
Discover new brands and tomorrow's favorites
Multi-brand shop and exhibition space

Kith is one of the most hyped streetwear brands and retailers around today. It was founded in 2011 by Ronnie Fieg and has stores across the United States.
They designs their own apparel and footwear while also stocking the most coveted brands like Bape, Adidas, Nike, Off-White, and dozens more.
The stores have a luxury boutique meets sneaker shop vibe. You'll find tees, hoodies, jackets, pants, caps, and the latest sneaker collabs.
The brand is also known for its Monday morning product drops that see lines around blocks. There is also an ecommerce store with global shipping.
Key Benefits:
Constant exclusive merch and collab drops
In-house line with major brand partners
Multi-category lifestyle store

Founded in 1996, Concepts is a Boston-based boutique with its own private labels. They stock brands like Stussy, Aimé Leon Dore, and New Balance Made in USA.
Concepts differentiate through its designer collaborations on sneakers and apparel. Partners include Asics, New Balance, Nike, and Converse. The in-house labels convey Concept's perspective.
Their customer seeks limited-run capsules that are street-ready and fashion-forward. Top releases do massive numbers, especially collaborations with Asics and New Balance. Concepts is key in East Coast streetwear.
Key Benefits:
Major collaborations with top athletic brands
Successful private label releases
Boston legend with two retail locations

Union Los Angeles is an iconic streetwear boutique located in La Brea. It's been around since 1989. Brands stocked include Stussy, Fear of God Essentials, and Awake NY.
Union expresses a relaxed, beach-ready SoCal aesthetic. The retail spaces feel more like hangouts, designed for chill vibes. Limited collabs further the store's creativity and innovation.
The Union man is laidback but still craves exclusives. Top products include collabs with Nike, Jordan, Vans, and Reebok. Union represents West Coast culture and creativity.
Key Benefits:
L.A. style through collaborations and in-house goods
Retail spaces tailored for chilling
Mix of classics and up-and-comers

A streetwear institution in Stockholm, Nitty Gritty celebrates Swedish heritage alongside international street labels. The unique product mix ranges from Acne Studios and Our Legacy to Stussy, Obey and 10 Deep.
Nitty Gritty differentiates through their focus on stories, people, and brands that embody timeless cool. A nostalgic, anti-hype vibe comes through in merchandising.
Customers appreciate heritage style done the Detroit way. Most of their products include vintage-inspired staples, workwear, denim, and accessories. Nitty Gritty represents a more traditional side of American street culture.
Key Benefits:
Vintage streetwear and classic Americana
Laidback anti-hype shop vibe
Midwest heritage style

Wood Wood is a Copenhagen-based clothing label and retailer specializing in contemporary Scandinavian style.
They have stores across Denmark along with Germany, Austria, and the UK. Wood Wood designs its own minimalist clothing while also stocking brands like Adidas, Lanvin, Wacko Maria, and Kangol.
You'll find a pared-down mix of tees, knits, outerwear, pants, footwear, and accessories. Lots of earth tones and black and white.
Wood Wood ships online orders worldwide. Its own label offers a modern take on Scandinavian street style.
Key Benefits:
In-house label with Scandinavian casual wear
Retail spaces promote quality and sustainability
Multi-category shop with books, home goods, and more

RSVP Gallery is one of the pioneers in Chicago's streetwear retail scene. The store opened in 2003, founded by Virgil Abloh before Off-White.
RSVP stocks super limited, hard-to-find sneakers, streetwear and collectibles. You'll find brands like Off-White, Palm Angels, Kith, Undefeated, Billionaire Boys Club, Kid Super and hundreds more.
The store has a gallery-like interior packed with the most in-demand gear. They are also known for carrying impossible to find shoes and collabs.
You can shop in-store in Chicago or via their webshop with worldwide shipping. RSVP also houses an art gallery.
Key Benefits:
Capsules and collabs with the biggest athletic brands
Chicago legend with underground cool
Events and pop-ups that draw massive hype

Extra Butter is a streetwear retailer based in New York City. The shop opened in 2006 in the Lower East Side.
Extra Butter is known for its irreverent tone and sense of humor. You'll find brands like The Hundreds, Pleasures, Carhartt WIP, Stussy, Aries, and Chinatown Market.
There is also a big sneaker selection with the latest drops from Nike, Adidas, Vans, Puma and more. Graphic tees, outerwear, hats, and accessories round out the product mix.
You can shop in the NYC store or online with worldwide shipping. Extra Butter regularly collaborates on shoe releases too.
Key Benefits:
Humorous collaborations on sneakers and apparel
Retail spaces designed like art galleries
Eclectic downtown NYC style
HBX is the online retail destination for Japanese streetwear legend Hiroshi Fujiwara's brands, including Fragment Design, Uniform Experiment, and Sasquatchfabrix.
HBX spotlights Fujiwara's influential perspective through a mix of established icons and hand-selected rising stars. The products and brands tell a cohesive cultural narrative.
Customers trust HBX as a source for what's new and next from Fujiwara's world. Top sellers include rare collaborative releases. HBX provides a window into Tokyo street culture.
Key Benefits:
Home of Fragment Design and Uniform Experiment
Rare Japanese brands and releases
Fujiwara's vision of streetwear and culture
Founded in 2007, Nomad brings a refined, artful point of view to their stores in NYC, Los Angeles, and online. Brands stocked include Aimé Leon Dore, Entireworld, and Our Legacy.
Nomad expresses its modern, minimalist aesthetic through everything from store design to merchandising. Exclusives and collaborations align with the brand vision.
The customer drawn to Nomad seeks an elevated take on essentials and streetwear. Best-selling items include own-label basics and collaborations. Nomad represents an urbane, design-focused side of streetstyle.
Key Benefits:
Elevated essentials and collaborations
Retail spaces designed with modern artful aesthetic
Curated mix of directional brands
Conclusion
So those are my top picks for the 15 best streetwear stores like Bodega worth checking out. Each provides a unique spin, from rare sneakers and streetwear at RSVP Gallery to the Scandi cool style of Wood Wood.
No matter your taste, these Bodega alternatives offer a great selection of brands, products and shopping experiences. They ship worldwide, so you can cop the latest gear wherever you live.
Next time you need some new streetwear gear, try one of these clothing sites like Bodega. Let me know which your favourites are!
FAQs
What is Bodega known for?
Bodega is known for its curated selection of streetwear, sneakers, and accessories from both established and up-and-coming brands.
Where is Bodega located?
Bodega has brick-and-mortar store locations in Boston, Los Angeles, and Seoul. Their online shop ships worldwide.
What brands does Bodega carry?
Bodega stocks brands like Nike, Adidas, Stussy, Aimé Leon Dore, Awake NY, Pleasures, and BAPE.
Does Bodega offer exclusive releases?
Yes, Bodega is known for capsules and product collaborations exclusive to their stores.
What is unique about Bodega's in-store experience?
Bodega stores feel like lounges with a speakeasy vibe. The curated product displays have an editorial point of view.
How did Bodega get started?
Bodega was founded in 2006 by three friends in Boston who shared a passion for streetwear and sneaker culture.
Does Bodega have a clothing line?
Yes, Bodega has an in-house label that includes tees, hoodies, hats, and accessories.
What services does Bodega offer?
Bodega provides services like shipments, delivery, monthly subscriptions, and custom installation.
How would you describe Bodega's aesthetic?
Bodega mixes classic streetwear with avant-garde styles for an edgy, trend-driven aesthetic.
Why do customers love Bodega?
Customers love Bodega for the curated products, exclusives, collabs, and immersive retail environments.
How much does shipping cost at Bodega?
Bodega offers free shipping within the contiguous US for orders over $150. International shipping costs vary.
Does Bodega accept returns?
Yes, Bodega accepts returns and exchanges on all eligible items within 14 days of receipt.