Dickies has become synonymous with durable and affordable workwear. From construction workers to artists, Dickies rugged pants, shirts, and overalls are a staple for anyone needing clothing that can withstand tough conditions.
While Dickies remains a leader in the workwear space, there are many other great brands like Dickies that offer similar styles and values.
In this article, I will show you 14 top Dickies competitors for durable and affordable work clothes comparable to Dickies.

14 Top Clothing Brands Similar to Dickies for Workwear & Apparel

Duluth Trading makes high quality workwear and casual clothing designed for demanding jobs. Their pants, shirts, jackets and overalls are created with durable fabrics that can handle anything from carpentry to mechanics.
This brand offers a fit similar to Dickies along with innovative features like crotch gussets in their pants to prevent ripping.
Their fire hose flex pants are a top seller – made of durable cotton canvas with extra reinforcement in high stress areas.
Key Perks:
Innovative workwear features like crotch gussets and extra knee pads
Very durable materials stand up to tough conditions
Slim and regular fit work pants in jeans and canvas

Trusted for toughness, Wolverine uses premium materials like Pigskin leather to create indestructible work clothes. Their pants, shirts and boots hold up under harsh working environments while providing comfort and flexibility.
Their Denim and casual pants offer a relaxed fit similar to Dickies original loose work pants. For cold weather work, their jackets lined with 3M Thinsulate insulation provide superior warmth.
Key Advantages:
Ultra-durable materials like Pigskin leather
Warm insulated jackets perfect for outdoor work
Relaxed fits allow freedom of movement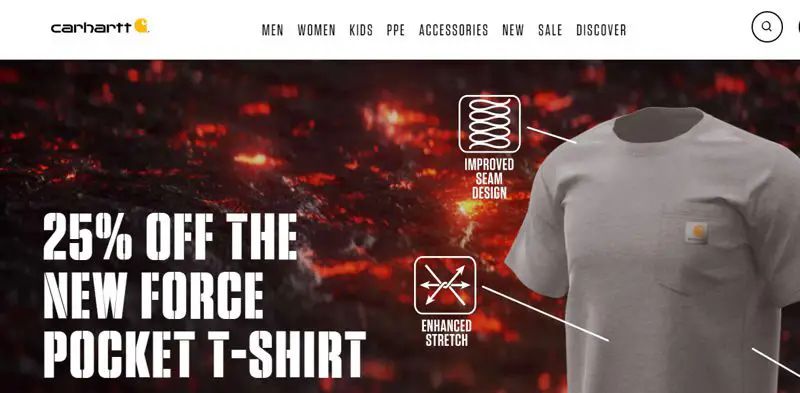 Synonymous with rugged dependability, Carhartt has over 130 years of experience making sturdy workwear. Their Triple-Stitched seams and heavyweight 12oz cotton canvas stand up to years of wear and tear.
Their flexible fit pants have plenty of room for kneeling, bending, and moving about on the work. For workers in cold environments, their Arctic-Quilt lined coats and bibs provide true winter protection.
What Makes Them Popular:
Iconic for rugged quality with triple-stitched seams
Offer loose, relaxed fits ideal for manual labor
Keep workers warm in frigid conditions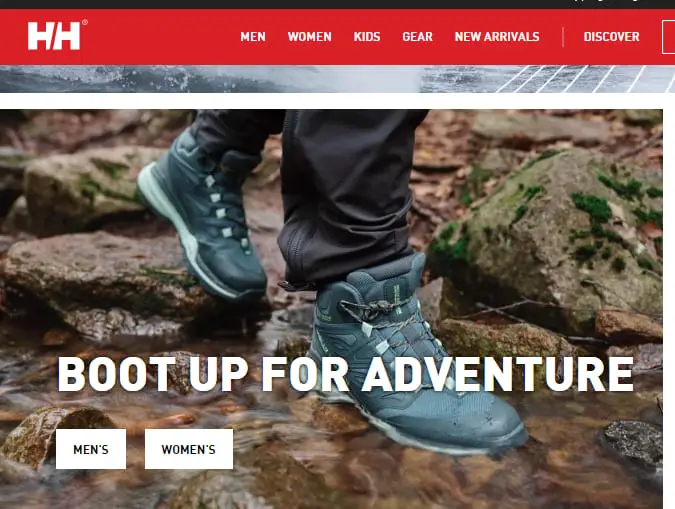 Best known for their outdoor and adventure wear, Helly Hansen also has a great workwear line designed for tough environments.
The company's WORK line utilizes innovative materials and smart designs to create clothes that are made for skilled tradesmen.
The focus is on durability and mobility with features like stretch fabrics, articulated designs and reinforced stress points on pants and jackets.
They also utilize insulation materials like merino wool to keep you warm and dry. The contemporary styles and fits work great for modern job sites.
Key Perks:
Stretch fabric blended with durable Cordura
Articulated designs allow full freedom of movement
Natural waist pants won't bind or restrict motion

Caterpillar is a brand that needs no introduction. Known for their heavy machinery, they also produce a popular line of clothing for trade professionals. Just like their equipment, Cat workwear is all about durability and long-lasting wear.
They offer a full range of clothing essentials like t-shirts, jeans, outerwear and boots in styles made for work.
Tough materials like cordura and canvas ensure their clothes can handle rough conditions. And details like double layered knees and articulated fitting make their clothes comfortable all day long.
What Makes Them Popular:
Heavy-duty materials withstand abrasions
Articulated fitting for full range of motion
Trusted brand reputation for durability

Columbia Sportswear brings high quality craftsmanship to affordable workwear. Their Steens Mountain pant is made of soft yet durable cotton canvas much like Dickies original 874 work pant.
For outdoor jobs, this brand pants repels water and stains using advanced Omni-Shield technology. The lightweight nylon fabric moves easily while you work.
Key Advantages:
Durable and comfortable cotton canvas pants
Water and stain resistant pants for outdoor work
Affordable prices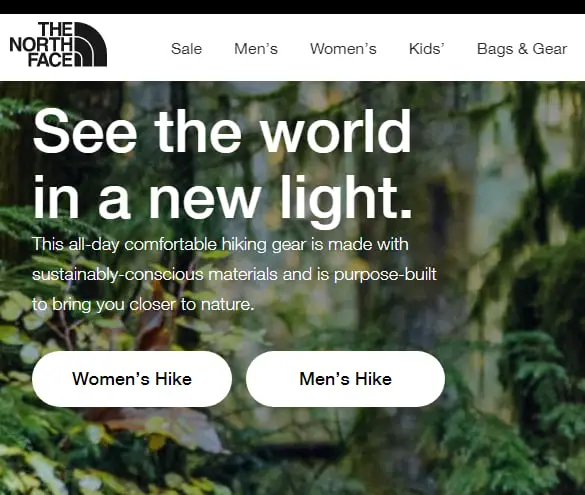 The North Face is well-known for their outdoor recreation apparel and gear. But the brand also produces sturdy workwear suitable for industrial applications.
The workwear line uses abrasion-resistant fabrics like nylon webbings and WindWall softshells. Pants feature double and triple stitching, while shirts offer UPF sun protection.
Popular items include the Canopy pants with thigh vents, Canyonwall shirts with mesh vents, and protective WindWall jackets. The breathable, moisture-wicking clothes cater to surveyors, construction crews, landscapers, and more.
Key Perks:
Stretchy yet rugged pants provide ease of movement
Insulated, waterproof jackets keep you warm and dry
Designed for performance in tough environments
Stan Ray got its start making military workwear before expanding into rugged clothing for trades professionals. Their pants and shorts are made using heavyweight twills designed to take a beating and last for years of daily wear and tear on the job.
They have innovative designs like their double-front pants that are articulated for full movability and gusseted crotches that won't rip out.
And they also have modern fits like their relaxed fit cargo pants with just the right amount of roominess while also eliminating extra bulk.
What Makes Them Popular:
Rugged 9oz cotton twill stands up to daily wear
Bar-tacked and brass hardware made to last
Smart relaxed fit with room to move

For over 120 years, Filson has been making rugged outdoor gear and clothing built to last a lifetime. Their clothing utilizes heavy duty wools, cottons and oil-finish fabrics ready for hard knocks in the field. Yet they have a timeless style that works as well on the job site as it does out in the wilderness.
Their tin cloth jackets, flannel-lined pants and plaid shirts protect against cold winds, rain and abrasions while also looking fantastic. On their website, you can order for international shipping.
Key Benefits:
Nearly indestructible 22oz cotton Tin Cloth
Articulated knees and gusseted crotch
Repels water and oil
International shipping is available

You might be surprised to see Calvin Klein on a list of workwear brands like Dickies. But their CK Performance line has some great active workwear options perfect for casual office jobs or light field work.
The focus is on stretch fabrics and athletic fits that allow easy movement while you work. Their pants, polos and button downs wick moisture and resist wrinkles whether you're in the field or office.
Clean, minimalist styles work perfectly for modern workplaces that still require durable, no-nonsense clothing.
Key Perks:
Roomy pants in cotton blends or Duck canvas
Classic straight leg utility pant
Everyday style with workwear durability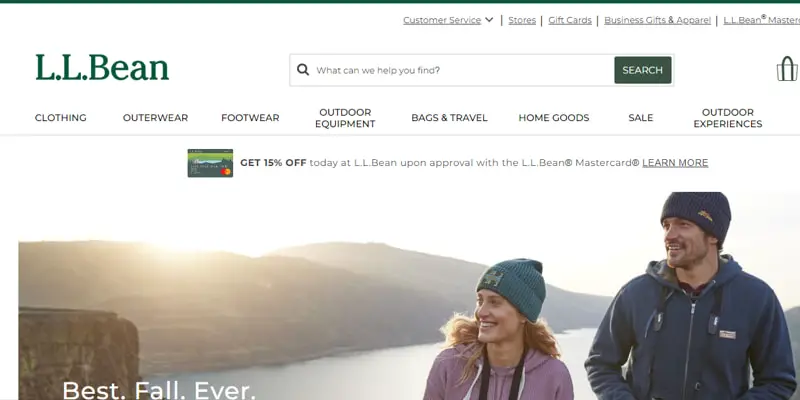 In addition to being known for their bean boot, L.L. Bean produces durable workwear suitable for outdoor vocations. Their "everyday" collection includes heavy-duty jeans, cargo pants, flannels, henleys, and chore coats.
It sources heavyweight cotton twills, canvas, and washed denims synonymous with workwear durability. Yet their clothes maintain an outdoor heritage aesthetic. The brand caters to farmers, horse ranchers, fisherman, and those laboring outside.
Consumers also rely on their satisfaction guarantee. You can return any product at any time if not satisfied with the quality and durability.
Key Benefits:
Rugged work fabrics like cotton twill
Classic outdoorsman aesthetic
100% satisfaction guarantee

Wrangler has a specially designed workwear line called Riggs. It includes durable work pants, cargo pants, jeans, and shirts ideal for industrial applications.
Key features are abrasion-resistant materials with triple-needle stitching, reinforced knee patches, and concealed carry pockets. Their cooling polos and button-downs have UPF 50 sun protection.
The affordable work clothes are designed to be passed down and hold their ruggedness wash after wash.
Key Advantages:
Comfortable jeans and cargo pants
Moisture wicking and water resistant fabrics
Affordable prices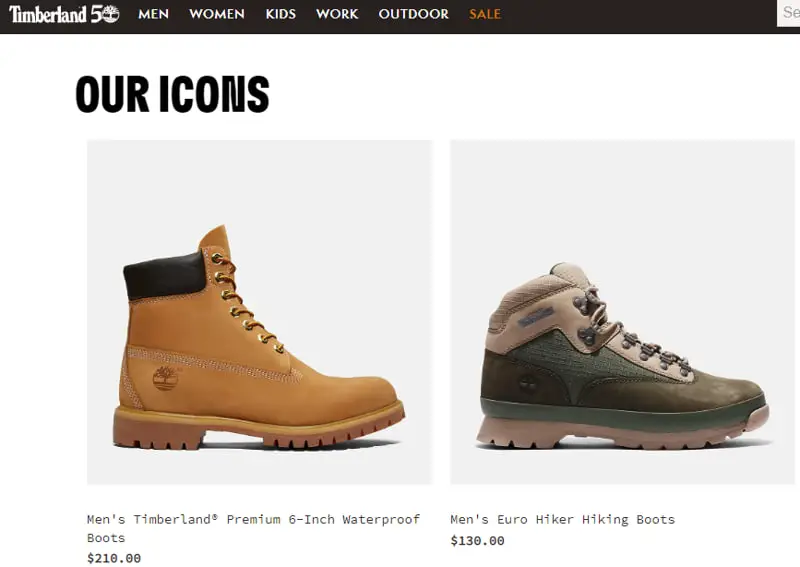 Timberland PRO creates high performance workwear tested to industrial standards for ruggedness. Ripstop fabric woven with Cordura provides lightweight durability and abrasion resistance.
The Timberland PRO Ascender pant has articulated knees and an action-gusseted crotch for flexible movement. Moisture wicking mesh lining keeps you cool and dry all day.
What Makes Them Popular:
Industrial tested for rugged performance
Ripstop fabric with Cordura stands up to abrasions
Articulated pants with breathable mesh lining
Red Kap has made affordable work clothes since 1923. They produce a wide range of work shirts, pants, coveralls, and outerwear for industrial workers.
Their apparel features easy-care cotton/poly blends, snag-resistant fabrics, and stain/wrinkle resistance. This brand work clothes also incorporate smart designs like double-front pants and multi-compartment cargo pockets.
Laborers, warehouse workers, maintenance crews, and more choose the brand for reasonably priced work essentials. Their clothes balance durability, functionality, and workplace-approved style.
Key Perks:
Cotton-poly pants with stretch for comfort
Durable construction with bar tacking
Lined Duck canvas bibs protect from the elements
Conclusion
While Dickies remains one of the leading affordable workwear brands, there are many comparable competitors for durable and comfortable clothes. By exploring the list, note that you have many Dickies competitors to pick from.
Key factors when choosing brands like Dickies include:
Durability – the ability to withstand tough working conditions over time
Comfort – flexible fabrics and articulated fits allow ease of movement
Protection – insulation, weather resistance and other features help brave the elements
Value – quality workwear at an affordable price point
By understanding your needs in terms of job conditions, environment and comfort, you can find the right brand alternative to Dickies that fits your work.
FAQs about Dickies
What is Dickies clothing known for?
Dickies clothing is known for making affordable and durable workwear. Their clothes are designed to withstand tough working conditions and repeated wear and tear. Signature items include canvas chore coats and loose fit work pants.
What types of clothes does Dickies make?
Dickies makes a wide range of workwear essentials including pants, jeans, overalls, shirts, outerwear and accessories. Their clothes are designed for construction, industrial, maintenance and factory work.
Why are Dickies work pants so popular?
Dickies work pants are popular because they combine comfort, durability and affordability. The loose fit allows freedom of movement while features like double-stitched seams ensure they hold up over time.
Who wears Dickies workwear?
Dickies workwear is worn by everyone from construction workers and mechanics to artists and students. Their combination of rugged dependability, comfort and retro style has attracted a diverse range of workers and enthusiasts.
What makes Dickies pants so durable?
Dickies pants are very durable thanks to their heavyweight cotton canvas fabric and double needle stitching that prevents seam tears. Their designs also reinforce high-stress areas prone to wear like the crotch and knees.
Where are Dickies clothes made?
While Dickies originated in the US in 1922, today much of their production takes place in facilities in Mexico, Latin America, and Asia to remain competitively priced. Some limited edition "Made in USA" collections are still produced domestically.
Does Dickies run big or small?
Dickies are known to run large in sizes. It's often recommended to buy one size smaller than your normal size. Their loose original fit designed for free movement tends to fit bigger than most pants.
What is the number on Dickies pants?
The most iconic Dickies pants are the 874 Work Pants. The numbers refer to specific original fits and styles. So 874 indicates a loose straight leg fit while 873 is a slim fit. Higher numbers are newer styles.
Why are Dickies pants so baggy?
Dickies pants feature loose, baggy fits to allow mobility and airflow on hot job sites. However, the company now offers more modern slim and athletic cuts as well.