Looking for upscale alternatives to Neiman Marcus? This list of top luxury stores like Neiman Marcus covers similar competitors. And some brands where you can continue indulging in high-end fashion. Even accessories, beauty, home goods and an elevated shopping experience.
From leading department stores to designer specialty boutiques. Believe me, these retailers match the prestige of Neiman Marcus. Discover where you can find familiar luxury designers, personalized service, engaging shopping environments. Including exclusivity across apparel, shoes, handbags, jewelry, cosmetics and more.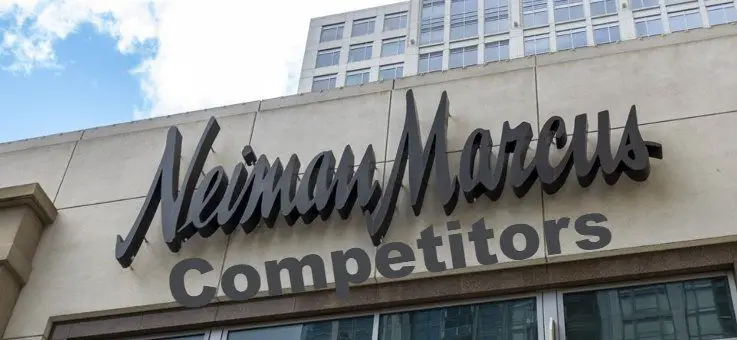 Let's explore the top 13 brands like Neiman Marcus for luxury offerings across categories. Whether in-person or online, these luxurious destinations provide style, quality and enjoyment fit.
13 Best Luxury Neiman Marcus Competitors
Here are the top 13 competitors and alternatives to Neiman Marcus for luxury goods:

Saks Fifth Avenue is a classic competitor as another iconic American luxury department store. It first opened in 1924 and carries premium merchandise like Neiman Marcus.
Saks focuses on emerging designers and cutting-edge fashion. It's known for shoes, handbags, jewelry, cosmetics, and formalwear. The retailer operates around 40 stores, mostly in top markets like New York and Los Angeles.
Saks also has a popular e-commerce site and mobile app for online shopping. Customers appreciate the high-end brands, personalized service, and frequency of sales. Saks is slightly more accessible than Neiman Marcus brand.
Key Benefits:
Extensive luxury brand assortment
High-touch customer service
Lavish store environments
Popular Loyallist rewards program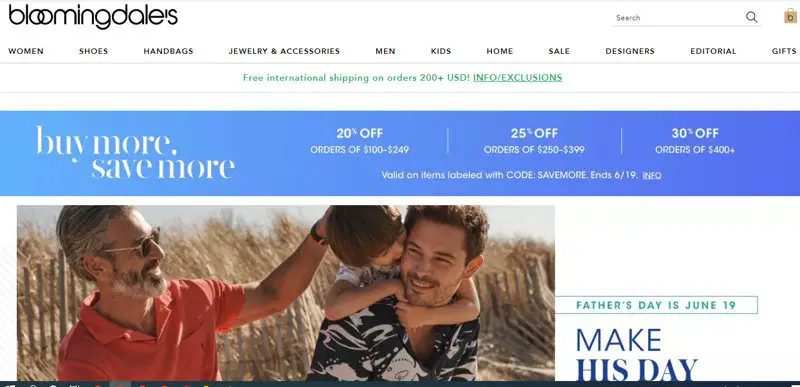 Bloomingdale's has a similar polished, upscale ambiance and product selection as Neiman Marcus. As a division of Macy's, it began as one dry goods store in 1861 and now has nearly 50 locations.
The department store is a destination for designer apparel, accessories, cosmetics, and wedding/special occasion items. Many shoppers like the curated mix of emerging and established designers.
Bloomingdale's loyalty program provides additional savings opportunities. This store like Neiman Marcus is known for striking displays, promotions and its iconic Big Brown Bag.
Key Highlights:
Massive brand selection
Trend-focused merchandise
Loyalty rewards program
Convenient online shopping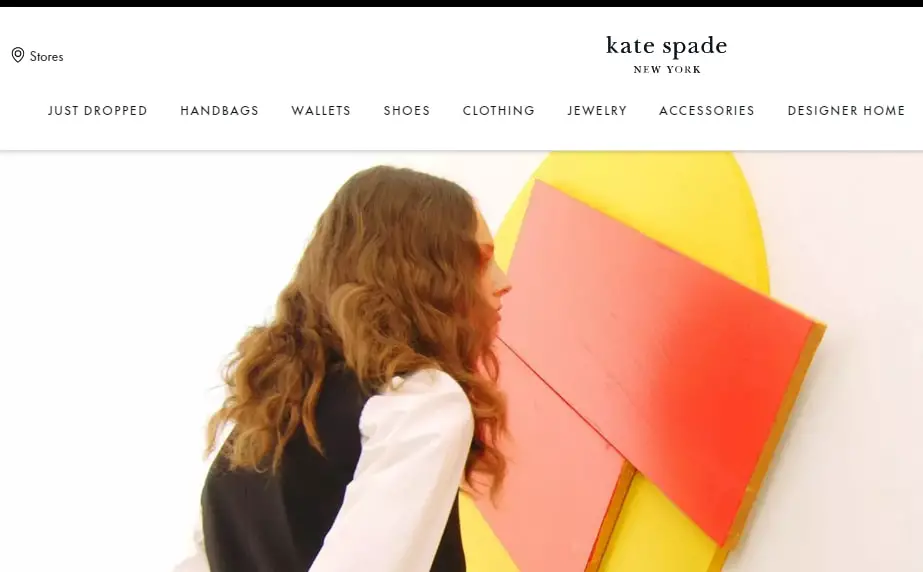 The Kate Spade New York label was founded in 1993 with its colorful, quirky handbags. It has since blossomed into a global, multi-category lifestyle brand.
While not strictly positioned as luxury brands similar to Neiman Marcus. But they craft accessories, clothing, shoes, jewelry and home décor with a playful, feminine aesthetic. Its quality and attention to detail punches above more mass brands.
For shoppers who find Neiman Marcus out of budget, Kate Spade grants access to the same joy of designer goods at friendlier prices. The happy, optimistic styling makes it perfect for gift-giving.
Key Highlights
Whimsical, on-trend design sensibility across all categories
High-quality materials and construction
More affordable price point on designer goods

Harrods is an iconic luxury British department store with origins dating back to 1834. The 1 million square foot flagship store in London carries thousands of brands across all categories.
Merchandise includes designer fashion/accessories, luxury homewares, and more. Harrods provides quintessential British elegance and exceptional service.
Beyond the UK flagship, Harrods operates international locations and an e-commerce site. Consumers admire the prestigious heritage and opulent shopping experience.
Key Benefits
Historic luxury department store with global name recognition
Over 330 different departments under one roof
Quintessential British setting and experiences

Farfetch is a luxury fashion marketplace connecting consumers with boutiques and brands from around the world. Founded in 2007, Farfetch allows you to shop over 3,500 leading designers, boutiques, and department stores at once.
Brands offered include Gucci, Prada, Valentino, Saint Laurent, Oscar de la Renta, Dolce & Gabbana, and beyond. Farfetch provides access to hard-to-find and limited edition pieces along with its own private label. You can shop by designer, boutique or category for a bespoke experience.
Key Benefits:
Access 3,500 luxury sellers in one place
Rare and exclusive product selection
Premier boutiques and brands
Seamless shopping across markets

While not at the same luxury level as Neiman Marcus, Macy's pioneered the modern department store concept. It's earned household name status since 1858.
Beyond mainstream fashion and home selections, Macy's is making moves into more elevated offerings. Macy's recently launched luxury womenswear brand B Prima Donna for sophisticated office dressing.
Its Bloomingdale's stablemate supplies Macy's with key designer capsule collections. Compared to Neiman Marcus, Macy's has a far more accessible price point on branded goods for the average shopper.
Key Benefits
Large assortment of fashion, beauty, and home at various price points
Special designer collaborations and pop-up shops
Competitive markdowns and coupons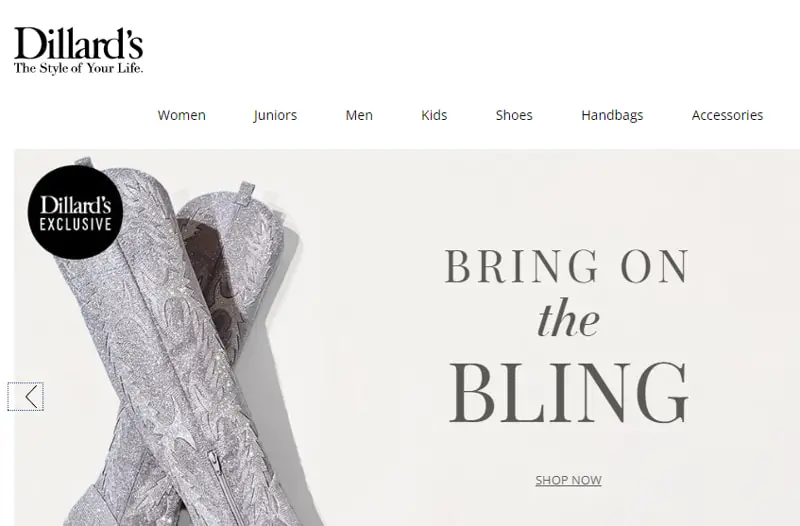 Dillard's has around 300 department stores across 29 states. As part of its luxury merchandise mix. They carry designer apparel, shoes, cosmetics and accessories similar to those at Neiman Marcus.
Brands include Gucci, Prada, Burberry, Dolce & Gabbana, Coach and others. The retailer positions itself as an affordable luxury alternative. They also operates an off-price outlet business compared to other brands like Neiman Marcus.
Additional draws are special occasion items, marrying fashion with value and attentive customer service in an upscale setting.
Key Benefits
Large presence in southern and midwest America
Surprising designer boutiques in select locations
Major discounts and clearance events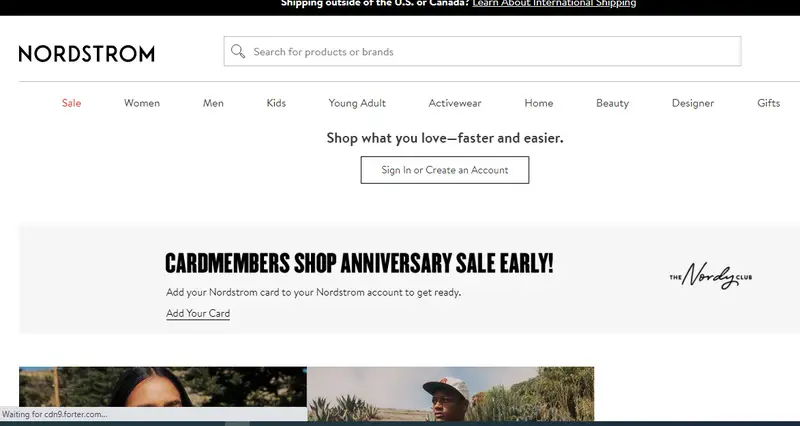 Founded as a shoe store in 1901, Nordstrom has grown into a fashion retailer with 118 full-line stores. It carries premium merchandise and focuses on customer service.
Nordstrom has a reputation for reasonable prices, especially during sales. Selections include apparel, shoes, accessories, beauty, children's items and home goods. Brands range from Chanel to Nike.
Nordstrom also operates Nordstrom Rack for major savings on designer brands. Customers like the high-quality goods, liberal return policy, loyalty program and online convenience.
Key Benefits:
Huge luxury brand selection
Generous return policy
Loyalty Member rewards
Online order pickup services

Gilt provides an online-only luxury shopping destination with clothing, accessories and home goods. The site offers designer merchandise at significant discounts, organized through limited-time sales and events.
Categories span women's, men's and children's apparel/shoes, beauty products, jewelry and home decor. Gilt also features exclusive capsule collections and collaborations. The selection rivals to department stores like Neiman Marcus.
Customers appreciate the value on luxury brands, thrill of flash sales, and ease of web/mobile shopping. Gilt offers a more accessible option for high-end goods
Why to Choose Them
Access to coveted luxury fashion up to 70% off
Exciting discoveries and deals across top brands
Special sales open to new members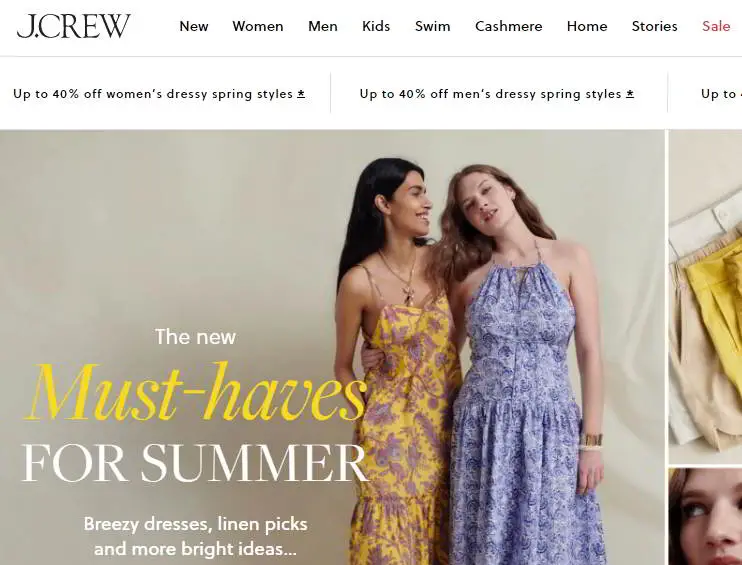 J.Crew rose to prominence in the late 2000s and early 2010s as a destination for coveted, well-designed essentials with a preppy bent.
Though not a luxury retailer, select categories like cashmere sweaters and Italian leather handbags edge into premium territory. J.Crew's presentation and customer service also feel elevated above fast fashion.
It might not be a direct similar store to Neiman Marcus for shopping luxury. But they provides similar staples and heritage style at more accessible prices. For a younger shopper on a budget, its polish and quality make it an entryway into luxury dressing.
Key Benefits
Iconic, well-made staples with classic American style
Italian fabrics and quality construction
Approachable prices on luxury basics

This iconic New York department store like Neiman Marcus caters to the crème de la crème of fashion. Bergdorf Goodman has held court on Fifth Avenue since 1899.
It's a fashion authority, renowned for spotlighting emerging labels and pushing boundaries through its edit. The jewelry and shoe collections from boldface designer names are beyond exceptional.
Bergdorf's lavish holiday window displays and celebrations add to the magical ambiance. With two flagship locations, Bergdorf delivers a pinnacle luxury experience. They do this by rivalling Neiman Marcus in quality and prestige.
Key Benefits
Unparalleled designer clothing and jewelry assortment
Cutting-edge niche labels and emerging talent
Unforgettable in-store experiences and events

Founded in 2002, Alice + Olivia began as a women's contemporary clothing line and grew into a global luxury brand. The label is carried at over 650 locations worldwide including Neiman Marcus.
Alice + Olivia is now known for ready-to-wear clothing, handbags, shoes, and accessories. Designs feature bohemian and retro inspiration paired with tailored fit and craftsmanship. The brand has a similar aesthetic and premium quality as other luxury department stores like Neiman Marcus.
Why to Choose Them
Unique, happy perspective on romantic dressing
Consistent celebrity following
Supporting female entrepreneurship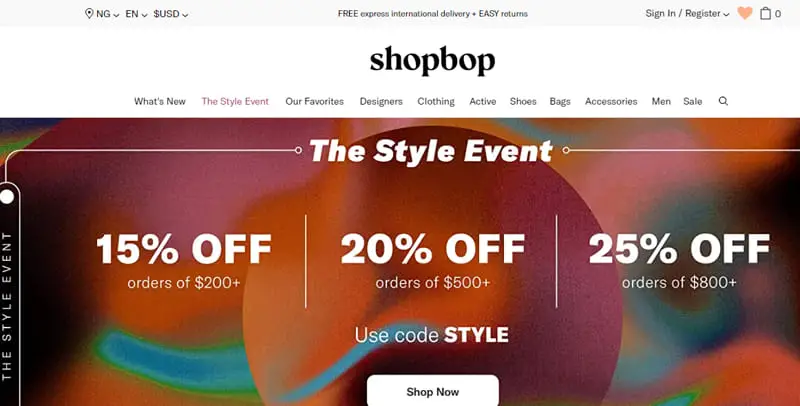 Owned by Amazon, Shopbop provides an online boutique for designer fashion, shoes, and accessories. The site offers a large, curated selection of luxury brands for women, men and children.
Shoppers can find apparel, footwear, bags and more from coveted designers like Valentino, and hundreds more. New styles arrive daily.
With fast shipping and free returns, Shopbop makes designer fashion convenient. Customers enjoy discovering new brands and trends.
Key Benefits
Carefully vetted roster of luxury and contemporary fashion brands
Streamlined and inspiring online shopping experience
Free 3-day shipping over $500 and free return shipping
Conclusion
Neiman Marcus has set the standard for luxury retail in America. But fortunately, discerning shoppers have fantastic alternatives to continue indulging in designer fashion, premium and beauty.
This list shows the top stores similar to Neiman Marcus. They offer the same exclusive and prestigious experience in various departments. There are many great stores, both traditional and online, that offer the brands we love.
Now you're equipped with options to remain loyal to names like Prada, Gucci, Christian Louboutin and other favorites. These luxury alternatives make high-end indulgence accessible through great sales, rewards programs and online convenience too.
So explore bold emerging designers, invest in timeless classics or treat yourself to new discoveries. With numerous Neiman Marcus competitors, luxury lovers have choices to shop in style anywhere, anytime.
FAQs about Neiman Marcus
Is Neiman Marcus going out of business?
Despite Chapter 11 bankruptcy in 2020, Neiman Marcus emerged and is not going out of business. However, the retailer did close several underperforming locations.
Does Neiman Marcus have sales?
Yes, Neiman Marcus runs special sales on fashion, beauty, home and more. Popular sales include Designer Week, Last Call Clearance, and weekly limited-time promotions.
What brands does Neiman Marcus carry?
Some of the coveted luxury brands stocked at Neiman Marcus include Chanel, Christian Louboutin, Burberry, Gucci, Tom Ford, Saint Laurent and many more. The store focuses on luxury fashion, beauty, jewelry and home decor.
Is Neiman Marcus or Nordstrom better?
Neiman Marcus wins for prestige luxury brands and customer service. Nordstrom offers more contemporary and affordable designer fashion. Nordstrom Rack stores have great prices on luxury goods.
Does Neiman Marcus have an off-price outlet?
Neiman Marcus operates Last Call stores and an outlet website as its off-price segment. These outlets offer Neiman Marcus brand merchandise at discounted prices.
How can I shop at Neiman Marcus online?
Neiman Marcus has an e-commerce website and mobile app for online shopping access to all the products carried in-store. Customers can have items shipped or opt for in-store pickup.
Does Neiman Marcus offer a loyalty or rewards program?
Yes, the MyNM program rewards customers with a $100 gift card for every $3,500 spent. Members also get exclusive offers, free alteration and shipping upgrades.