Kate Spade is a popular fashion brand known for its fun, feminine designs and classic, preppy aesthetic. If you love Kate Spade for its polished yet playful handbags, clothing, shoes, and accessories. Then you may be interested in discovering other brands like Kate Spade that offer a comparable style and shopping experience.
I've researched some of the top Kate Spade competitors that share its sense of chic sophistication and whimsical detailing. From elevated essentials to statement-making designs, these labels provide beautiful options for your wardrobe and accessories collection.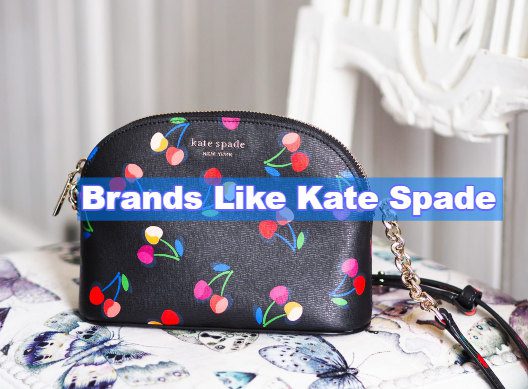 15 Best Brands Similar To Kate Spade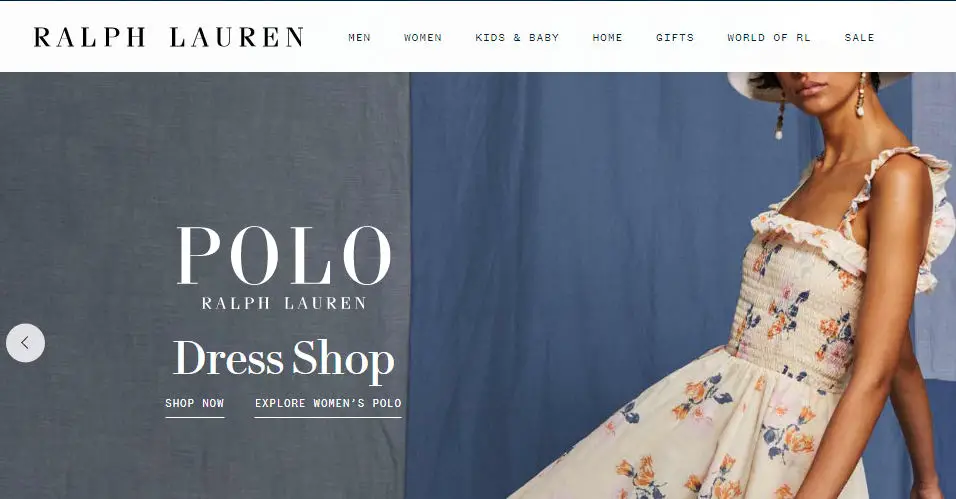 Ralph Lauren is a classic American lifestyle brand like Kate Spade that embodies East Coast preppy style. It mixes timeless silhouettes with playful accents in its clothing, footwear and accessories ranges.
They are widely known for their crisp shirting, polished sportswear and signature polo shirt with the embroidered jockey logo. The handbags fuse functionality, luxe materials, and equestrian-inspired hardware details for a refined yet sporty look.
The brand offers an extensive selection of products for women, men and children. Categories span dresses, tops, bottoms, outerwear, shoes, jewelry, watches, home goods and more.
This clothing company ships worldwide from its online store and has retail locations globally. The company frequently runs sales and promotions to help offset its premium pricing.
Key Perks:
Iconic preppy American style
Wide range of products for the whole family
Classic silhouettes with fun accents
Quality construction and materials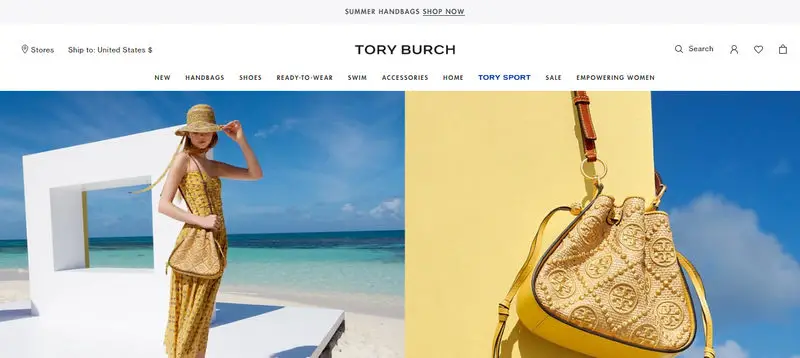 Tory Burch is an attainable luxury lifestyle brand with a bright, feminine aesthetic reminiscent of Kate Spade. Its signature designs often incorporate graphic prints, bold colors and eclectic details inspired by art, architecture and world travels.
The Reva ballet flat with its iconic double-T medallion is one of Tory Burch's most popular styles. The brand is also known for its handbags, jewelry and watch collections that mix elegance with artistic flair.
Beyond accessories, the clothing company offers apparel, shoes, beauty products, home decor and more. It ships to numerous international destinations from its online store and has boutiques around the world. The company runs seasonal sales on its website to help offset full-price costs.
Key Advantages:
Vibrant, feminine style with artful accents
Range of accessories, clothing and lifestyle goods
Globally recognized name and iconic designs
Attainable luxury price point

Frances Valentine is a contemporary label founded by Kate Spade along with other former co-workers from her eponymous brand. The stylish, everyday designs encompass handbags, footwear, apparel and other accessories.
Like Kate Spade, Frances Valentine incorporates classic shapes, upscale materials and whimsical details into its product lineup. The color palette tends to be more muted and sophisticated than Kate Spade, with textured leathers, tactile fabrics and polished hardware.
In addition to online ordering, it has a retail boutique in New York City. While not as budget-friendly as mass market brands, its quality craftsmanship helps justify the investment. The company also offers seasonal promotions.
Key Perks:
Sophisticated everyday style
Quality construction and luxe materials
Understated designs with thoughtful details
Created by Kate Spade herself

Michael Kors is a prestigious name in American fashion beloved for its sleek sportswear and luxury handbags. Like Kate Spade, the label combines classic American style with high-end fabrics, finishes and hardware.
The MICHAEL Michael Kors line offers a more accessible price point with its signature logo prints and sophisticated yet sporty aesthetic. The handbags fuse elegant shapes with smart functionality through pockets and compartments. Beyond bags, the brand carries shoes, jewelry and watches.
It has stores globally, an international e-commerce site and outlet locations. Browse its website for frequent sales and special offers to save on certain styles.
Why Shop Here:
Iconic luxury American fashion house
Elevated sportswear-inspired aesthetic
Luxe materials and polished finishes
Range of accessories, clothing and footwear

Like Kate Spade, Coach began as a company designing small leather goods and evolved into a global fashion brand spanning ready-to-wear, footwear and lifestyle products. Its handbags and accessories demonstrate quality craftsmanship combined with playful New York style.
They incorporate signature embellishments like its Horse and Carriage logo, enameled hangtags and turnlock hardware. The bags come in classic, durable pebble leather as well as canvas, exotic skins and other fabrics.
Aside from their iconic satchels and crossbodies, they also offer a stylish selection of shoes, jewelry, watches and more.
You can shop the brand online and at its hundreds of retail stores. It regularly has sales on seasonal items, outlet deals and holiday promotions.
What Makes Them Popular:
Origins as a leather goods house like Kate Spade
Signature motifs and hardware
Range of classic and trend-forward styles
Quality construction and materials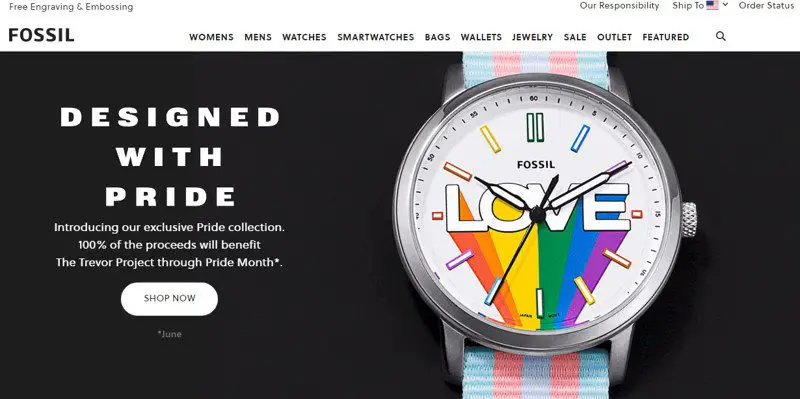 Fossil is an American accessories brand specializing in watches, handbags and other lifestyle goods just as other stores like Kate Spade. They incorporate vintage-inspired styling, bold prints and pops of color into its product lineup.
The handbags and small leather goods demonstrate thoughtful functionality through well-designed pockets and compartments. Signature motifs like the Fossil logo plate enhance the designs. The watch selection includes chic bracelet and leather strap options in modern, vintage-inspired styles.
Fossil's offerings span jewelry, sunglasses, wallets and more. The brand has stores globally and an e-commerce site that offers sales and deals throughout the year. It's generally more affordable than premium designer labels.
Pros:
Functional accessories with vintage-inspired styling
Handbags, watches, wallets and jewelry
More budget-friendly price point
Classic silhouettes in bold prints and colors

Rebecca Minkoff is a contemporary fashion label beloved for its casual-glam handbags and accessories. Like Kate Spade, the brand's designs feature thoughtful functionality, luxe materials and playful accents.
Signature Rebecca Minkoff styles include the quilted leather MAB tote and Half Moon crossbody bag. Details like tassels, studs and contrasting hardware add flair. Beyond bags, the label carries ready-to-wear, shoes, jewelry and beauty products in its distinct downtown romantic style.
The fashion shop also ships worldwide from its online store and has locations across the U.S. Browse its website for special promotions and seasonal sales to save.
Why Shop Here:
Contemporary handbags and accessories
Luxe fabrics like pebbled leather
Stylish accents and hardware
Downtown romantic yet glam aesthetic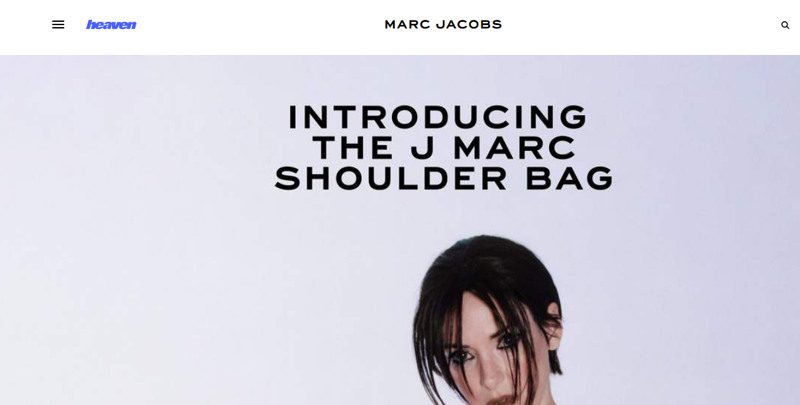 Marc Jacobs is an American luxury fashion label renowned for its playful, retro-inspired designs and irreverent attitude. Just as brands similar to Kate Spade, its products blend timeless sophistication with quirky accents and prints.
The handbags incorporate elements like oversized hardware, glossy patent leather and vivid graphics. Signature styles include the Classic Flap shoulder bag, The Single crossbody and The Tote with its jumbo proportion. The ready-to-wear captures Marc Jacobs' avant-garde spirit through cutouts, ruffles and bold graphics.
In addition to its global online store, it has retail locations worldwide in major cities and high-end shopping outlets. The brand offers seasonal sales on selected items.
Key Perks:
Avant-garde American luxury label
Playful mix of retro and modern styles
Handbags, clothing, shoes and accessories
Global brand cachet and recognition
With its eccentric British sensibility, Ted Baker offers a delightful dose of whimsy and sophistication. The contemporary brand creates chic, modern clothing, shoes and accessories for men and women.
Like Kate Spade, Ted Baker infuses femininity and fun into timeless silhouettes through eclectic embellishments like bows, beads and polished hardware. The brand's bags captivate with their nuanced details and high-quality construction.
Ted Baker has a significant global presence both online and with hundreds of stores. It frequently runs sales and promotions to make its elevated styles more accessible.
Key Advantages:
Whimsical British sensibility
Feminine vintage-inspired aesthetic
Clothing, accessories and footwear
Global brand recognition
Matt & Nat is an eco-friendly vegan accessories brand based in Canada. The stylish designs offer a cruelty-free alternative for fashionistas who love the look of Kate Spade.
Made with high-quality recycled materials, Matt & Nat's bags feature sleek, minimalist styles punctuated by thoughtful details like brushed gold hardware and stitched seams.
The brand's unique textures like cork, rubber and palm leaf add depth and visual interest. For ethical, sustainable accessories with chic appeal, Matt & Nat is a standout.
Why Shop Here:
Stylish vegan leather bags
Sustainably made
Unique textures and details
Foley + Corinna is a contemporary accessories brand inspired by modern vintage style. Known for its handbags and leather goods, Foley + Corinna has a bohemian flair reminiscent of Kate Spade.
This brand similar to Kate Spade utilizes high-quality leather in rich colors accented by braided handles and polished hardware. With practical yet stylish designs like camera crossbody bags, totes and wallet clutches, the brand offers everyday luxury with an artisanal feel. The laidback elegance captures Kate Spade's easygoing femininity.
Key Benefits:
Luxe vintage-inspired style
Use of premium leather
Practical, covetable silhouettes
LeSportsac is a New York brand offering a range of affordable, lightweight nylon bags and accessories. Like Kate Spade, it combines practicality with playful prints, silhouettes and colors for a youthful aesthetic.
The foldable, packable designs make LeSportsac bags ideal for travel and everyday use. The core collection focuses on totes, backpacks, crossbody bags and accessories in durable ripstop nylon. Signature details include glossy grosgrain trim and jacquard logo tape.
LeSportsac sells online and through major department stores. The affordable prices make it a budget-friendly option compared to pricier designers. Check the website for constantly refreshed sales and deals.
Key Perks:
Fun prints and colors
Durable, packable nylon bags
Pocket-friendly price points
Travel-ready styles
Longchamp is a French leather house known for its iconic Le Pliage foldable nylon tote. It might not be direct Kate Spade competitors.  But the brand fuses style and functionality through lightweight, packable bags.
Beyond the Le Pliage collection, Longchamp offers elegant leather handbags, small leather goods and luggage. The aesthetic balances Parisian chic with practical details for everyday use. Products are generally more affordable than premier luxury brands similar to Kate Spade.
The clothing band offers global shipping. Browse its website around seasonal sales like the Summer Sale for big discounts on certain styles and items.
Pros:
Iconic Le Pliage nylon tote
Quality leather bags and accessories
Packable, travel-friendly styles
French chic meets functionality
Hailing from Italy, Furla crafts high-quality yet affordable luxury handbags loved for their bold style. The brand offers a range of stylish crossbody bags, satchels, totes and accessories with contemporary flair.
Similar to Kate Spade brand, Furla infuses its classic bag silhouettes with standout details like mesh cutouts, metallic hardware and vibrant colors.
They also utilize luxe materials like supple leather and wool. With its fusion of innovation and Italian craftsmanship, Furla gives traditional accessories a modern twist.
Key Advantages:
Playful contemporary detailing
Quality Italian craftsmanship
Use of luxe materials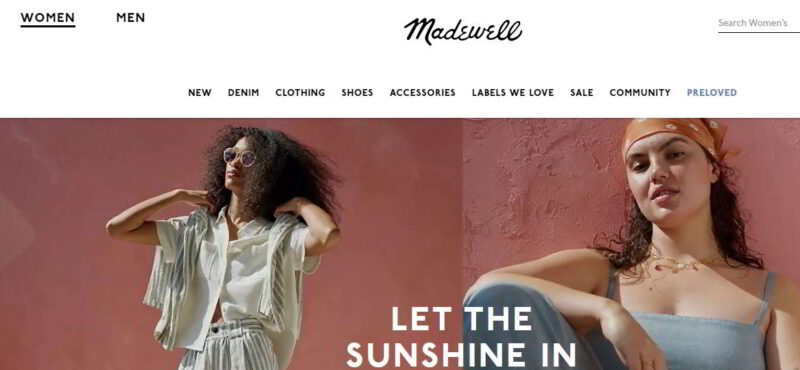 For casual luxury essentials, Madewell is a relaxed yet refined alternative to Kate Spade. Madewell's pared-back aesthetic focuses on premium materials and masterful construction.
The brand offers unfussy wardrobe staples like jeans, tees and dresses alongside leather bags and accessories. Their handbags feature luxe leather and suede in muted hues, accented by minimal hardware for an understated look. Ideal for the unfussy yet fashionable, Madewell nails modern classics.
Shop its website for discounted bundles, promo codes and sales like Black Friday. The direct-to-consumer pricing helps lower costs versus third-party retailers.
Key Perks:
Relaxed American style
Denim, tees, dresses and accessories
Leather and canvas handbags
Direct-to-consumer savings
Conclusion
Kate Spade has inspired an entire aesthetic that many similar contemporary labels have adopted over the years. While Kate Spade ignited the revolution of fun, feminine, preppy polish, numerous brands have put their own spin on this classic all-American style.
Whether you gravitate towards playful novelty accessories, color-blocked handbags, or sleek, modern minimalism, there are so many brands like Kate Spade to use. From classic sophistication to downtown edge, these brands capture the essence of Kate Spade while cultivating their own vibe.
So if you love Kate Spade, go out and explore fresh fashion frontiers. Many amazing competitors are continuing Kate's legacy of bringing elevated style to everyday life through their unique lens. With the right know-how, you can always find delightful new pieces to love just as much as your Kate Spade favorites.
FAQs
What is Kate Spade best known for?
Kate Spade is best known for its fun, feminine handbags, clothing and accessories that combine classic American preppy style with playful accents and vibrant colors. Signature Kate Spade details include spade and heart motifs, bold prints and polished materials like saffiano leather.
What is similar about Kate Spade and Tory Burch?
Kate Spade and Tory Burch both offer elevated yet playful American style at an attainable luxury price point. Their brands incorporate bright colors, prints, graphical motifs and eclectic accents inspired by art and global travels. Both labels also span a lifestyle range from apparel to home decor.
Is Kate Spade made in China?
Yes, much of Kate Spade's production takes place in China to help keep costs affordable for customers. However, the brand oversees the manufacturing standards to ensure its products meet quality expectations. Some collections are produced in Vietnam, Indonesia and other countries as well.
What brands are owned by Kate Spade?
Kate Spade & Company houses the Kate Spade New York, Kate Spade Saturday, Jack Spade and Frances Valentine brands. Kate Spade New York features the label's signature handbags, clothing and accessories. The others focus on various men's, women's and home goods.
Is Kate Spade considered designer?
Yes, Kate Spade is classified as an accessible luxury designer brand. It is priced below premier luxury fashion houses but still considered a premium designer label known for its aspirational style, branding and high-end materials.
Is Kate Spade affordable?
Kate Spade occupies the "affordable luxury" bracket, which places it below the premier luxury tier of fashion but above entry-level and mass market pricing. While not cheap, Kate Spade is more affordable than brands like Chanel and Louis Vuitton. It also runs sales and promotions.
Does Kate Spade ever go on sale?
Yes, Kate Spade runs sales on its website for certain seasonal items and collections. The brand also has outlet locations and partners with online discount retailers like 6pm and Rue La La that offer deals on select Kate Spade merchandise. Key sale seasons are summer, winter, Black Friday and holidays.
What is Kate Spade's aesthetic?
Kate Spade's aesthetic combines classic American preppy style with playful, feminine accents. Signature features include bold prints, spades, hearts, bright colors, bows and references to New York City. The overall look is chic, polished and sophisticated yet fun.