Kohl's is a popular department store chain known for its wide selection of apparel, shoes, accessories, home goods, kitchenware, bedding and more at affordable prices. But if you're looking to expand your shopping horizons or find some solid Kohl's competitors, there are plenty of other stores out there offering similar products, deals and shopping experiences.
In this post, we'll highlight the top stores like Kohls to shop at for everything from clothing and shoes to kitchenware, bedding and home décor. Whether you're seeking budget-friendly chains like Target or higher-end department stores, you'll discover new go-to destinations for all your shopping needs.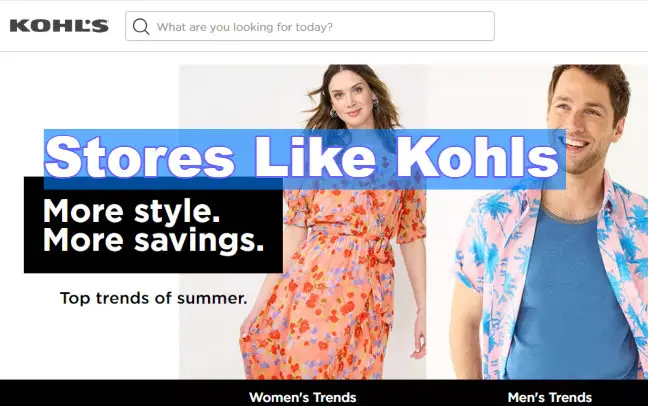 13 Best Kohls Similar Companies To Shop For Clothing, Shoes, Home, Kitchen, Bedding, & more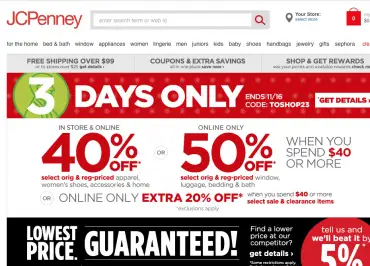 JCPenney is one of the prime competitors of Kohl's as a mid-range American department store chain. Like Kohl's, the store sells a wide variety of apparel, footwear, accessories, beauty products, jewelry, home furnishings and more at reasonable price points. It frequently offers sales and coupons to help shoppers save even more.
It has around 850 brick-and-mortar stores across the U.S. and Puerto Rico. It also operates jcp.com for online shopping and curbside pickup options. The company especially focuses on affordable fashion for women, men, children and babies. But it also carries major kitchen appliances, mattresses, outdoor living products and more.
Key Perks
Huge sales and clearance deals
Wide range of national apparel and footwear brands
In-store salon and portrait studio
Order online, pick up in store

Marshalls is a leading American off-price department store owned by TJX Companies. Shoppers can browse aisles full of major brand name clothing, shoes, accessories, beauty supplies, home goods and more at 20-60% less than department store prices. New shipments arrive daily so there's always a fresh bounty of surprises awaiting bargain hunters.
With over 1,000 locations across 42 states, this store similar to Kohls has a widespread brick-and-mortar presence. The stores focus heavily on apparel and accessories for women, men, juniors, children and babies. But shoppers can also discover deals on luggage, small kitchen appliances, bedding, bath items and plenty more.
Why Shop Here
Name brand goods at steep discounts
New treasure hunt experience every visit
Frequent sales and markdowns
Wide range of products beyond just apparel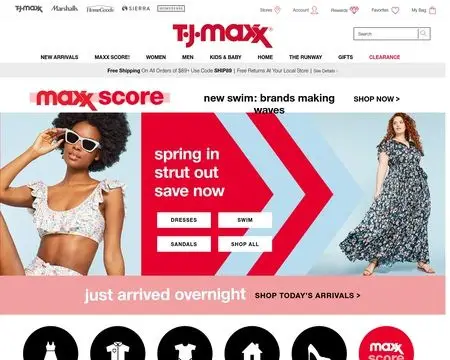 As the flagship chain of TJX Companies, T.J. Maxx is nearly identical to Marshalls in its off-price department store model. Shoppers can sift through aisles and racks filled with designer brand clothing, handbags, shoes, jewelry, home goods, furniture, kitchenware, pet supplies, toys and much more. New arrivals appear daily for a constant influx of surprises.
With around 1,200 stores nationwide, it offers a convenient in-person shopping experience. Yet you can also shop online at tjmaxx.com, with new deals popping up every day.
The company is especially known for designer brands at discounts of 20-60% off regular prices. But you can find quality goods for every budget.
Key Advantages
New designer brand finds every day
Ability to shop in-store or online
"Runway on a runway" high-fashion focus
Treasure hunt shopping thrill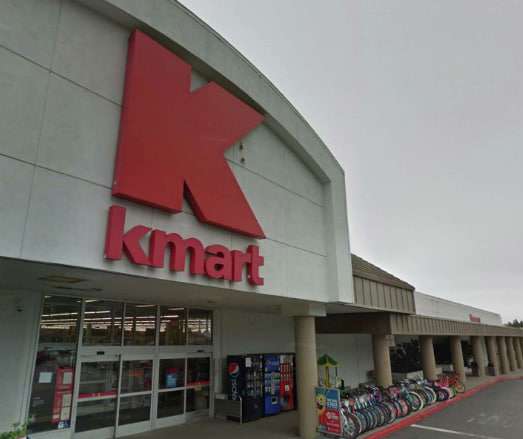 Kmart has a similar product mix to Kohls brand with apparel, pantry foods, home goods, electronics, outdoor items and more all under one roof. Kmart stores tend to be smaller than Kohls locations, but the affordable pricing on everyday essentials and surprising finds makes Kmart a comparable alternative.
What sets them apart from Kohls is the inclusion of grocery items, pharmacy services and in-store cafes. Their shoppers can conveniently get everything from pantry foods to prescriptions along with discounted prices on apparel for the family, kid's toys, beauty supplies, small kitchen appliances, outdoor furniture and more.
Their stores often have a brighter, lively atmosphere as well versus the more subdued Kohls ambience.
Why Shop Here
Low prices on apparel, home goods & more
major appliances and outdoor living selection
In-store and curbside pickup options
pharmacy and grocery departments

Target is among the major stores similar to Kohls given the similar focus on style, affordability, and convenience. Target sells trend-led clothing, footwear, jewelry and beauty along with food products, electronics, books, pet supplies, furniture, home decor and more. Most Target stores have a grocery section as well.
What makes them unique is their partnerships with brands and designers at affordable price points, such as limited-time designer collections.
The departmental store also emphasizes trendiness more than Kohls with products geared to younger shoppers. Expect more colorful and playful styles. The bright, red-logoed Target stores also cultivate a more upbeat, dynamic environment than Kohls with special displays and clear organization.
Key Benefits
Trendy exclusive brands and collabs
One-stop shop from groceries to home goods
Affordable prices and frequent discounts
Order pickup and drive-up services


Belk, Inc. is a department store chain concentrated across the southern United States with nearly 300 locations. But it also operates belk.com for easy online access. The company sells clothing, shoes, handbags, cosmetics, jewelry, home goods, small appliances and more from both national brands and private labels.
For over 130 years, the company has aimed to provide quality merchandise at reasonable prices while delivering personalized Southern hospitality. The company focuses on the latest styles and fashions for women, men and children. Home and kitchen products are also a strong part of the product mix.
Why Shop Here
Strong regional presence across the South
Extensive apparel and cosmetics selection
Quality private label brands
Southern charm customer service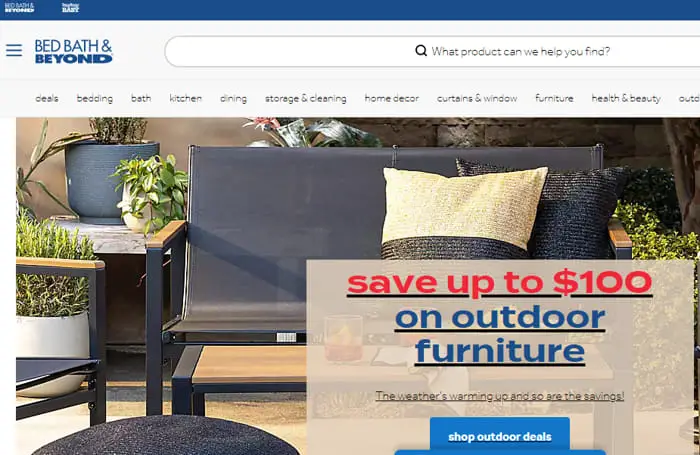 While Bed Bath & Beyond may sound like it only sells bedding and bath items, it actually carries a wide range of home, kitchen, dining, cleaning, outdoor living and baby products. Shoppers can browse popular national brands as well as exclusive owned brands like Nestwell, Haven and Simply Essential.
Kohls shoppers will appreciate the comprehensive selection of national brands and private labels across home categories all in one place at competitive prices. Coupons are also regularly offered for additional savings on already affordable BB&B prices. Although it might not be direct stores like Kohls in all categories, but it worth checking out.
Key Perks
Huge assortment of kitchen gadgets & appliances
Quality bedding, bath & linen products
Wedding and gift registries
Specialty owned brands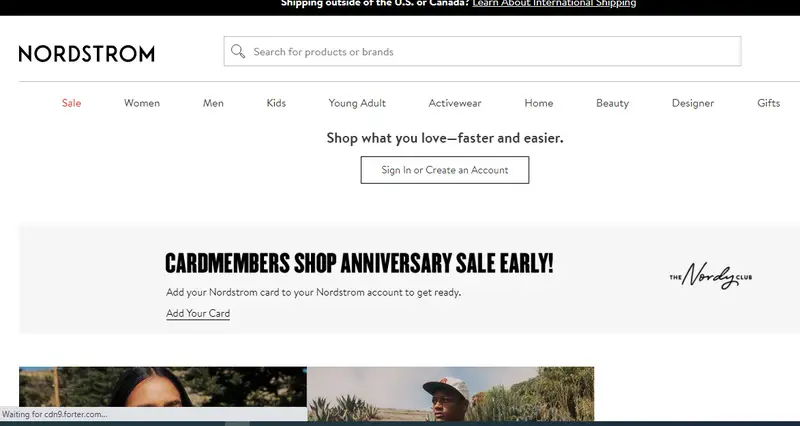 As high-end department stores like Kohls, Nordstrom offers a more upscale shopping experience than Kohl's with designer clothing, shoes, handbags, accessories, beauty products and home goods. But it's a go-to destination for luxury fashion and attentive customer service.
It operates around 100 full-line stores as well as 250 Nordstrom Rack off-price retail locations. Shoppers can also browse an extensive selection on Nordstrom.com or use online services like curbside pickup. While more upscale than Kohls, it does offer occasional flash sales and clearance events to find upscale brands for less. Their Anniversary Sale is hugely popular for deals on luxury brands.
Why Shop Here
High-end designer fashion and beauty
Exceptional in-store customer service
Trendy shoes and accessories
Nordstrom Rack clearance deals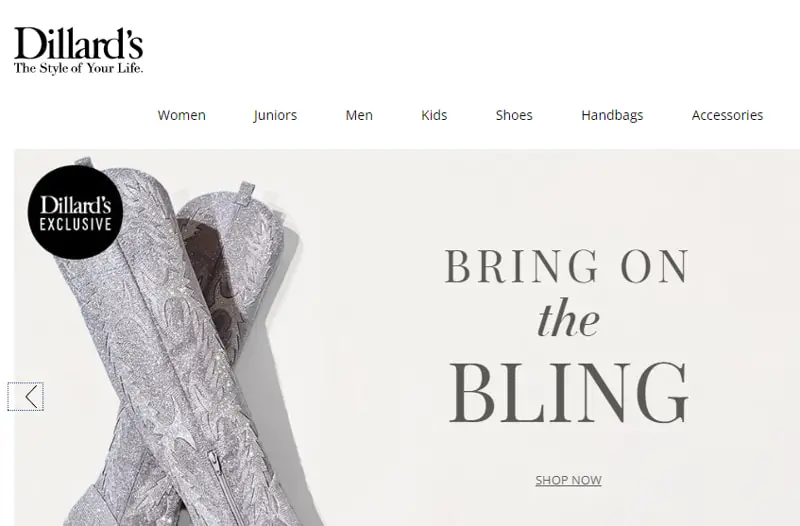 Dillard's is a mid-range fashion retailer operating over 250 stores across 29 states. It carries apparel, footwear, beauty products, accessories, home goods and more from contemporary and designer brands.
This department store like Kohls is known for superior customer service. It provides shoppers a more upscale experience compared to Kohls. The store runs regular promotions like clearance sales to offer its fashion at attractive prices.
Why People Choose Them:
Upscale shopping experience
Extensive assortment of contemporary brands
Quality merchandise with frequent sales

Stein Mart is an American discount department store similar to Kohls operating around 250 stores in 30 states. It provides designer brands at 20-60% lower than department store prices.
The off-price retailer sells mainstream and luxury fashion labels across categories like clothing, shoes, accessories, home décor and more. You can score quality merchandise at bargains rivaling Kohls promotions. It also has an online store.
Why Shop Here:
Savings on designer brands
New markdowns weekly
Modern merchandise across categories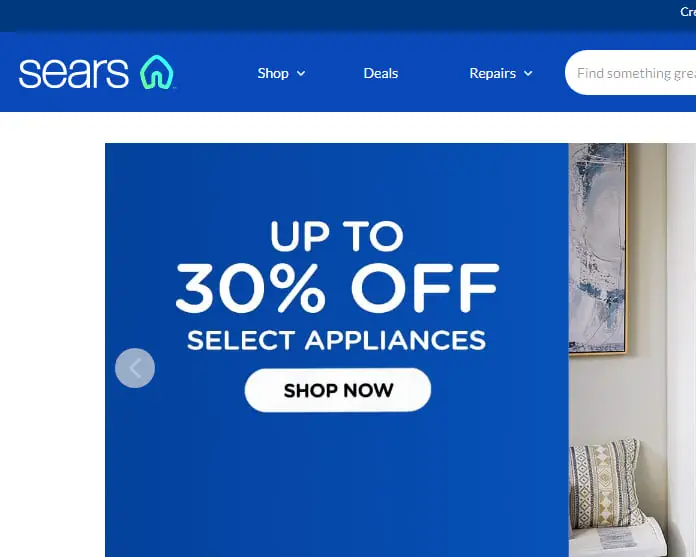 Sears is a long-running department store chain providing appliances, clothing, shoes, electronics, tools, outdoor equipment, home décor and more. While struggling in recent years with store closures, it still operates around 70 locations as well as Sears.com and the Shop Your Way rewards program.
Key departments at Sears include apparel and accessories for women, men and kids, fitness equipment, mattresses, outdoor living items, automotive, groceries, pharmacy and optical. Major brands carried include Kenmore, DieHard, Craftsman, Jaclyn Smith, Joe Boxer and Lands' End.
Key Benefits
Major appliances and mattress selection
Affordable apparel from leading brands
Home services like appliance repair
DieHard automotive batteries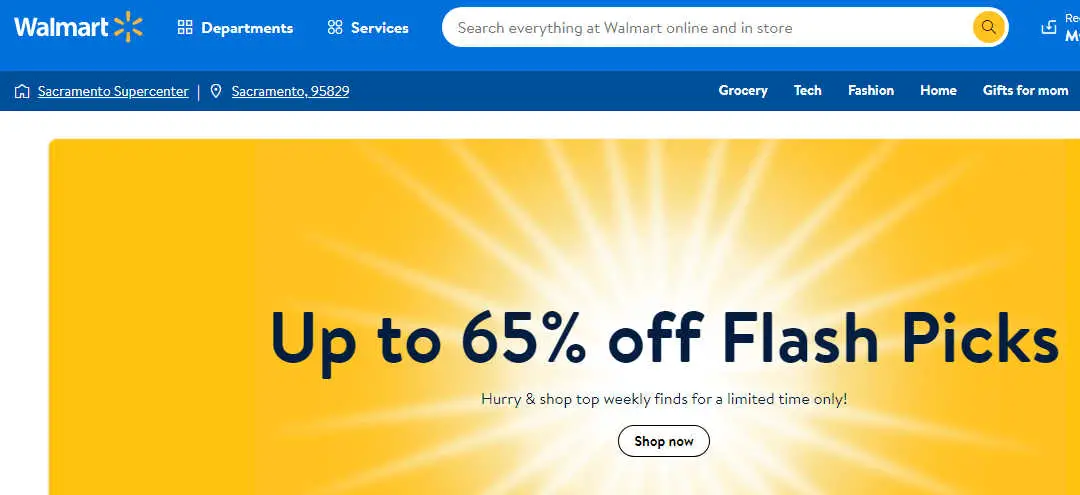 With its rock-bottom prices and bargains, Walmart needs no introduction. The mega retailer sells an enormous array of products across home goods, furniture, baby products, clothing, shoes, accessories, beauty, pet supplies, electronics, toys, outdoor items, groceries, pharmacy essentials, and pretty much anything else you need for less.
It operates nearly 10,500 stores across 24 countries, providing the world's largest brick-and-mortar retail operation. The company also runs Walmart.com, offering free two-day shipping without a membership fee. Pickup and delivery options provide added convenience for online orders.
Why Shop Here
Everyday low prices on everything
One-stop shop convenience
Free two-day shipping from Walmart.com
Easy order pickup and delivery

Macy's is one of America's classic department store chains and a direct Kohl's competitor. It sells clothing, footwear, bedding, furniture, jewelry, beauty products, and housewares. Many locations also have home and kitchen departments. Brands carried include quality national labels and exclusive private labels.
Today, it operates around 550 stores in operation as well as macys.com for online shopping. While isn't focused on bargains, it does offer frequent sales and specials both online and in-stores. Popular shopping perks include its wedding and gift registries.
Key Perks
Wide selection of national brands
Quality own brands like Hotel Collection
Specialty bedding and kitchen departments
Wedding and gift registry services
Conclusion
Kohl's has certainly made a name for itself with shoppers thanks to its diverse product range, frequent sales and discounts, and overall value. But fortunately, there are many other excellent stores like Kohl's to also browse for clothing, shoes, accessories, beauty products, home goods, kitchenware, furniture, electronics and more.
Hopefully, this list of the top 13 Kohl's competitors gives you fresh shopping ideas and turns you on to new retailers aligned with your personal style and budget. Explore brands ranging from Target to Nordstrom to keep your closets, cupboards and life stocked with products you love.
With smart shopping tips and solid research, you can keep discovering stores similar to Kohl's for less cost and more variety in 2023 and beyond.
Check online or in person and don't be afraid to try new brands or browse new aisles outside your usual spots. Expanding your shopping horizons can lead to all kinds of exciting finds and forever favorites. Happy Hunting!
Frequently Asked Questions about Kohl's
Does Kohls offer coupons or discounts?
Yes, Kohls is known for providing many ways to save including percentage discounts, $10 off coupons, KOHL'S Cash certificates, promotional codes, and daily deals. Kohls shoppers can typically find a coupon or deal on their purchases.
What types of products does Kohls sell?
Kohls sells a wide range of products including apparel, shoes, accessories, beauty items, jewelry, home goods, kitchenware, toys, furniture, and more. Shoppers can find everyday basics to fashionable trends for women, men, juniors, kids, and babies/toddlers.
Can I return items purchased from Kohl's to any location?
Yes, Kohl's offers hassle-free returns that allow you to return items purchased in-store or online to any local Kohl's store location for free, even without a receipt. Items eligible for return include apparel, footwear, accessories, kitchenwares, home goods, electronics and more.
Does Kohl's offer price adjustments on recent purchases?
Kohl's does offer price adjustments within 14 days of purchase if an item you bought goes on sale. To get a price adjustment, bring the original receipt and credit card to the customer service desk. Kohl's will refund the difference in price via your original payment method.
How do Kohl's Charge card rewards work?
The Kohl's Charge card gives shoppers extra perks like exclusive deals, discounts on every purchase, and bonus Kohl's Cash. Kohl's Cash rewards, earned on purchases, can be redeemed for additional savings during "redemption" periods. Rewards levels offer further discounts and benefits.
What is Kohl's Yes2You Rewards loyalty program?
Yes2You Rewards is Kohl's free loyalty program. Members earn points on purchases which translate to reward dollars to redeem on future buys. Perks include birthday gifts, bonus Yes2You Rewards offers, and access to exclusive savings events.
Does Kohl's offer wedding or baby registries?
Yes, Kohl's offers wedding, baby and other registries both in-store and online. Registry perks include completion discounts, complimentary pre-wedding consultations, 'thank you' gift list management and more. Along with basics, Kohl's has specialty items like kitchenwares.
What is the Kohl's price match policy?
Kohl's offers price-matching if you find a lower price on an identical item at another retailer. To request a price match, provide proof of the competitor's lower current selling price. Exclusions apply on special sales like Black Friday. Price matches are offered in-store only.
How long is the return window for Kohl's purchases?
Kohl's offers 180 days from the original date of purchase for returns and exchanges on most products bought in store or online. Simply bring the merchandise and receipt / packing slip back to any location (exception of premium electronics with shorter windows).
What payment options does Kohl's accept?
Kohl's accepts multiple payment methods in-store and online including all major credit cards like Visa, Mastercard, Discover and American Express. Other options include Kohl's gift cards / merchandise credit, Kohl's Cash, cash, checks (some restrictions), and PayPal (online only).