There are a lot of supermarkets out there, but Aldi is a cut above the rest. They offer high-quality, low-cost products that keep customers coming back time and time again.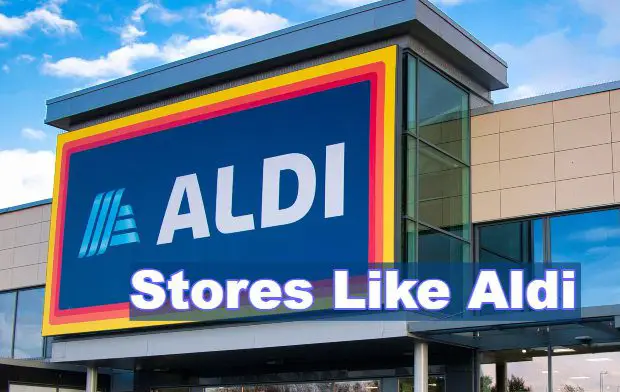 Aldi is one of the world's largest budget supermarket chains. It was founded in Germany and now has over 1000 stores and $15 billion in U.S. revenues.
Aldi is perhaps one of the leading budget stores, but have you ever considered stores like Aldi?
In this article, we'll explore the top aldi similar companies and what makes them unique to help you decide which is the best fit for your needs.
13 Best Grocery Stores Similar To Aldi
If you're an Aldi fan looking for similar grocery options, here are the top 13 Aldi competitors worth checking out: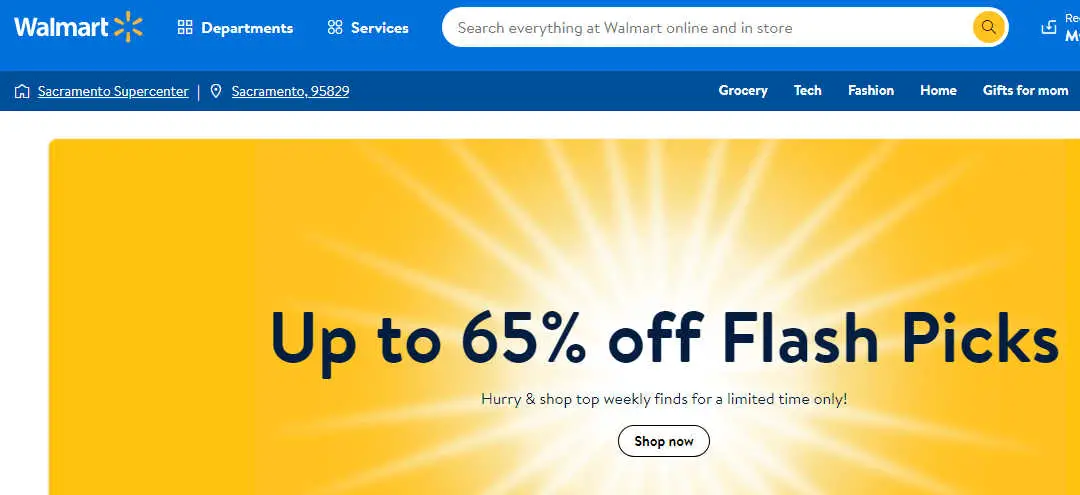 Founded: 1962
Target market: Budget-conscious shoppers
Hot products: Great Value brand, grocery essentials
The retail giant Walmart is often compared to Aldi when it comes to affordable prices. This one-stop shop offers a huge selection of groceries, including its popular private-label Great Value items. Much like Aldi, Walmart focuses on keeping costs low so customers can save money.
Key features:
Rollback specials on name brand items
Price matching guarantee
Online grocery pickup and delivery
Convenient locations with long hours
Walmart has over 11,500 stores worldwide, making it easy to find one in your neighbourhood. The supercenter stores are open 24 hours a day, while Walmart Neighborhood Markets have shorter hours. It also offers convenient online grocery ordering with curbside pickup or delivery options.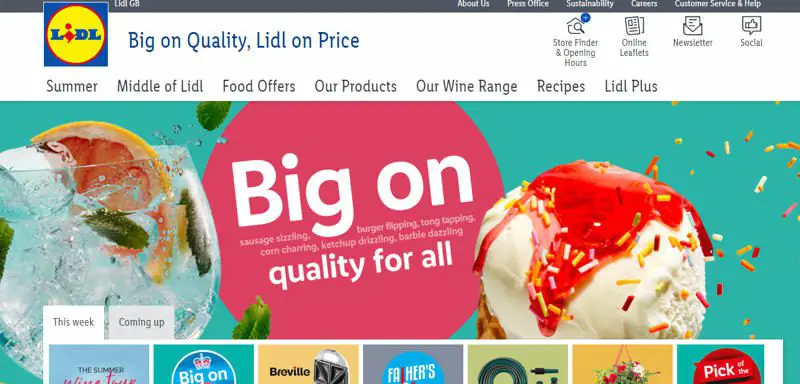 Founded: 1930s
Target market: Value-conscious shoppers
Hot products: High-quality private label brands
Lidl is a German-based discount supermarket chain that operates over 11,000 stores in Europe. They recently expanded into the U.S. with a similar model to Aldi – private label products at up to 50% less than name brands. Lidl stores are small format and no-frills, encouraging customers to bring reusable bags.
Key features:
Weekly deals called "Lidl Surprises"
In-house bakery and fresh produce
Limited selection of items (~2000 per store)
Eco-friendly building materials
If you like Aldi's weekly Finds aisle, you'll love browsing the Lidl Surprises section filled with temporary markdowns. Lidl focuses on fresh foods like produce, meat, dairy and baked goods. You'll also find health and wellness items, generic pantry staples, and non-food essentials.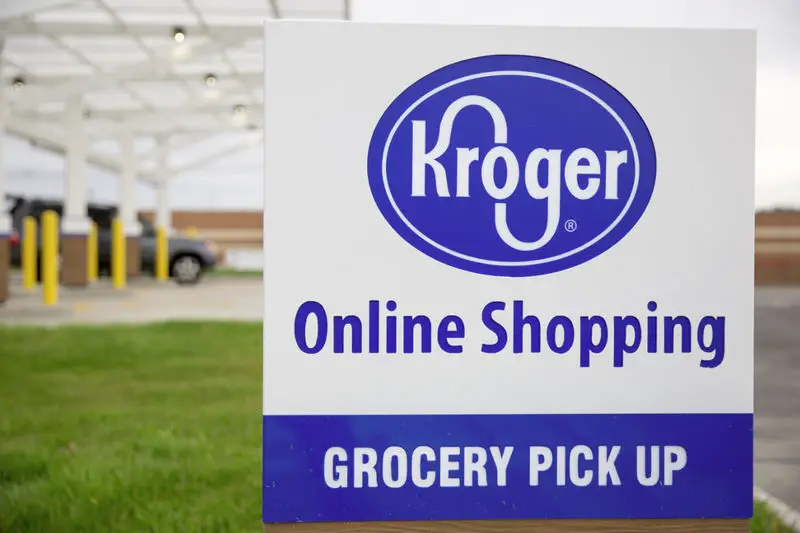 Founded: 1883
Target market: Diverse customer base
Hot products: Private Selection brand
With over 2,700 stores under various banner names, Kroger offers a wider selection than Aldi at competitive prices. The Kroger store brand called Private Selection replicates popular national brands for less. You'll also find weekly promotions and digital coupons.
Key features:
Large variety of organic and natural foods
Fuel point rewards program
Online ordering and delivery
In-store Starbucks cafes
Kroger appeals to a broad range of customers with its speciality departments like bakery, pharmacy, and delis. There's a fuel points program that earns rewards for in-store purchases. Kroger locations with expanded food, wine, and home goods sections offer a shopping experience closer to Whole Foods.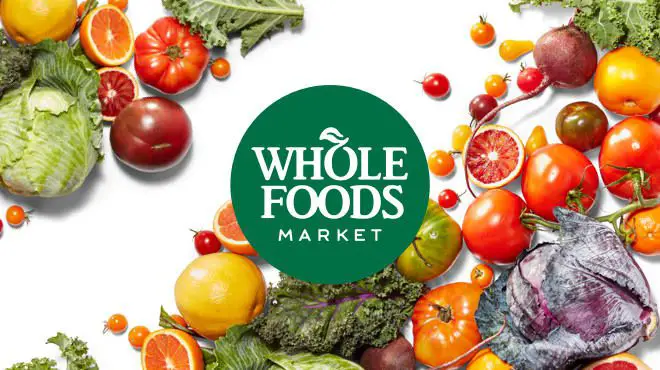 Founded: 1980
Target market: Health and natural product shoppers
Hot products: Organic produce, speciality foods
Known as America's healthiest grocery store, Whole Foods offers a huge selection of natural and organic products. While prices are higher than Aldi and similar sotre, you'll find great sales in every department. Many exclusive brands not found anywhere else.
Key features:
High-quality meats and seafood
In-house eateries and juice bars
Speciality products like vegan cheeses
Sustainable seafood program
The 365 Everyday Value brand replicates conventional grocery favourites using organic or natural ingredients at lower costs. You can taste free samples as you stroll around. Many locations have dining areas or juice bars for quick lunches. The high standards ensure top quality.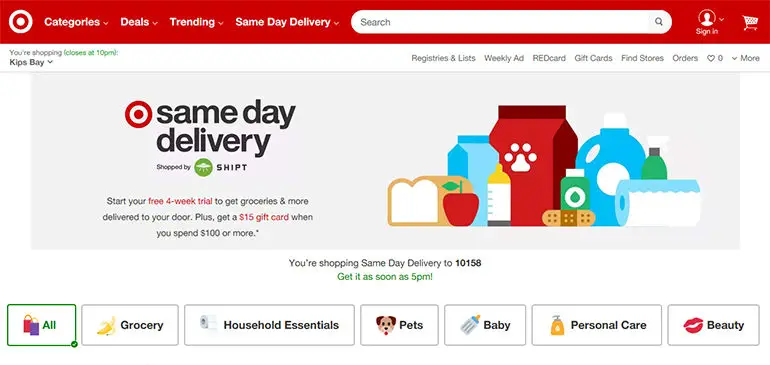 Founded: 1902
Target market: Style and budget-conscious shoppers
Hot products: Up & Up brand, household essentials
Target has competitive pricing on groceries with its private label Up & Up brand imitation popular name brands. You'll also find trendy clothing, home decor, electronics, and more all under one roof. Grocery delivery through Shipt in as fast as one hour.
Key features:
5% discounts with Target RedCard
Order pickup and drive up services
Wide range of specialty items beyond basic groceries
Small and urban format stores
The Target store brand Up & Up offers pantry staples, freezer foods, snacks, beverages, and other everyday essentials comparable to Aldi exclusive brands. Target carries items you won't find at Aldi like clothes, books, toys, and home goods.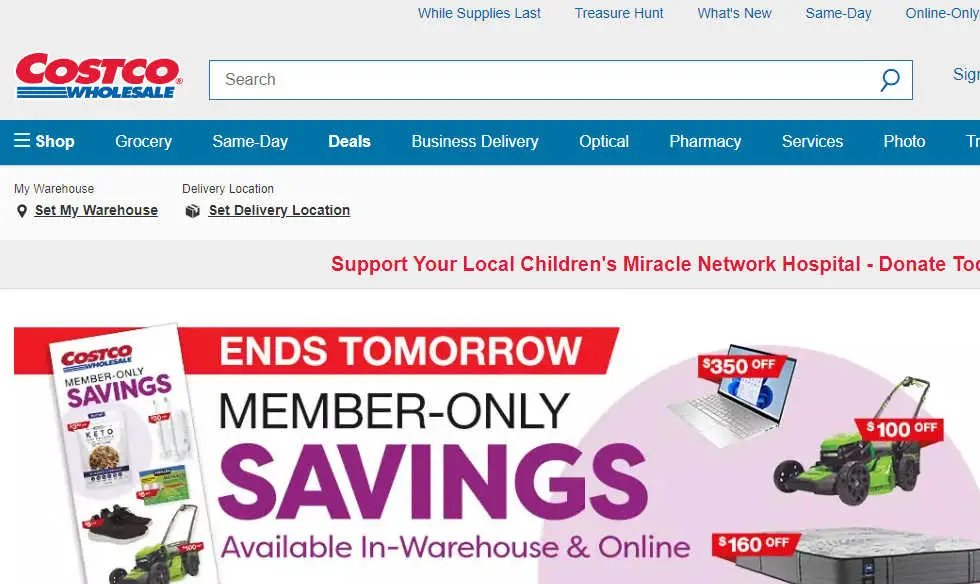 Founded: 1976
Target market: Bargain shoppers, businesses
Hot products: Kirkland Signature brand
Shoppers flock to Costco for impossibly low prices on bulk items and brand name products. An annual membership is required. You'll find far more than just groceries, including electronics, furniture, tires, and more.
Key features:
Member-only warehouse club
Bulk sizes and multi-packs
Cheap prepared foods and pizza
Free samples throughout stores
The Kirkland Signature brand provides high-quality private label products comparable to national brands at Aldi. Shoppers purchase bulk sizes and multi-packs to further reduce per unit costs. You'll need a big pantry to shop here!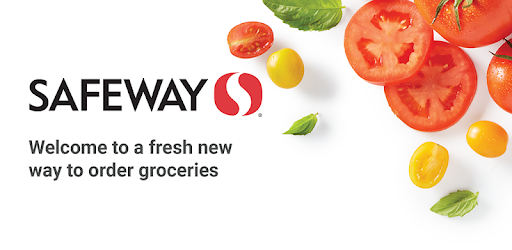 Founded: 1926
Target market: Middle to upper-income shoppers
Hot products: O Organics brand
Safeway is a traditional full-service supermarket with convenient locations across the Western and Central U.S. You'll find discounts through loyalty programs and a huge selection of natural/organic options.
Key features:
Just for U personalized deals
Extensive deli, meat, and produce
Online grocery delivery and curbside pickup
Self-checkout lanes
The Safeway store brand O Organics offers certified organic grocery and pantry staples similar to Aldi's SimplyNature. You can shop from home and pick up groceries or have them delivered same-day in some areas. Fuel points can be earned to save on gas.

Founded: 1918
Target market: Pittsburgh and Midwest shoppers
Hot products: Nature's Basket brand
This employee-owned regional chain has over 200 supermarkets mainly in Pennsylvania, Ohio, Maryland, Indiana, and West Virginia. You'll find everyday low prices on private label items under the Nature's Basket brand.
Key features:
Loyalty perks and personalized deals
Huge Market District stores
Curbside pickup and delivery
Convenient pharmacy services
For low cost grocery options similar to Aldi, look for Nature's Basket products at Giant Eagle. The Market District locations feature gourmet cheeses, in-store eateries, large floral departments, and expanded selections.
Founded: 1919
Target market: U.K. and global shoppers
Hot products: Tesco brand
Headquartered in the U.K., Tesco has over 6,800 stores throughout Europe, Asia, and Africa. It's the third-largest retailer in the world. Tesco is among the Aldi alternatives that offers deep discounts and loyalty programs.
Key features:
Online ordering and delivery
Range of store formats and sizes
Phone and tablet apps
Financial and telecom services
Tesco brand products replicate popular pantry items, frozen foods, produce, dairy, and more at Aldi-like bargain prices. Tesco aims to make prices affordable and accessible for all budgets. You can even buy clothing, toys, electronics and use banking services.
Founded: 1986
Target market: Extreme value shoppers
Hot products: Canned foods, party supplies
True to its name, everything costs just $1 at Dollar Tree's 15,000+ stores. It's the perfect spot for canned goods, frozen foods, snacks, candy, paper products, home needs and more on a tight budget.
Key features:
All items are $1, including groceries
National brands and store brands
Seasonal and holiday merchandise
Smaller neighborhood store format
You won't find fresh meat or produce, but you can stock up on pantry staples, freezer items, beverages, canned goods, spices, condiments and baking ingredients. Name brands share shelf space with the private label Sunrise brand.
Founded: 1973
Target market: Central and Eastern European shoppers
Hot products: Foodmar and San Fabio brands
This European discount supermarket chain operates over 3,200 stores in the Czech Republic, Germany, Austria, Romania, Italy, and Hungary. This similar grocery store focus on price competitiveness and high-quality private label products under the Foodmar and San Fabio brands.
Key features:
No frills shopping experience
Limited selection of products
Weekly special offers and promotions
Smaller market format
If you live in Central or Eastern Europe, Penny Market provides a similar shopping experience to Aldi with discounted prices on grocery staples and household essentials. You'll find inexpensive produce, dairy, meat, bread, and pantry items.
Founded: 1926
Target market: Value-oriented shoppers
Hot products: Essential Everyday brand
With over 3,000 stores under various banners like Shaw's, Jewel-Osco, and more, SuperValu focuses on excellent service and affordable prices than other stores like Aldi. The Essential Everyday brand mimics popular grocery items.
Key features:
Loyalty programs and weekly sales
Online ordering and delivery
Quality fresh produce and meat
Traditional supermarket experience
SuperValu aims to make grocery shopping uncomplicated with good prices every day. You'll find discounts through loyalty programs and special sales events. The Essential Everyday products offer solid value.
Founded: 1914
Target market: Australian shoppers
Hot products: Own brand basics
This Australian grocery giant operates close to 900 supermarkets. Coles offers low sticker prices on quality house brand basics like milk, bread, pantry staples, frozen goods, and more.
Key features:
Flybuys rewards program
Click and collect services
Bi-weekly specials and promotions
Convenient suburban locations
Coles brand products provide household necessities like Aldi exclusive labels, so you can save on your grocery budget. You'll earn points for dollars spent through the Flybuys program. Order online for store pickup or delivery.
Conclusion
Aldi has earned widespread popularity by providing amazing prices on grocery and household essentials. Fortunately, there are many excellent supermarkets offering a similar experience with private label items, weekly deals, no-frills shopping, and special buys.
Walmart, Lidl, Kroger, Safeway, Giant Eagle, Tesco, and more allow you to get quality groceries at affordable costs. You can find store brands replicating national favourites for much less. Inventory may be more limited, but the everyday low costs free up room in your grocery budget.
For optimum value, look for direct Aldi competitors like Lidl and grocery chains with strong private label brands. Consider warehouse clubs for serious bulk savings or dollar stores to stock up on non-perishables in a pinch. With so many grocery stores like Aldi, you have options to find bargains on grocery hauls for your household.
FAQs about Aldi
What are Aldi's store brands?
Aldi carries almost entirely its own private label brands with names like Simply Nature, Friendly Farms, Millville, and Fit & Active. Over 90% of the products in Aldi's stores are exclusive brands.
Why is Aldi so cheap?
Aldi keeps prices low by offering a lean selection of the most popular grocery items, minimizing operating costs, not accepting coupons/loyalty cards, and encouraging shoppers to bag their own groceries.
Does Aldi accept manufacturer coupons?
No, Aldi does not accept traditional paper manufacturer coupons. They offer low prices every day without the need for coupons or loyalty programs.
Is Aldi lower quality than national brands?
Despite being cheaper, Aldi's private label items are made to the same standards and specifications as the national brands. Quality is not sacrificed for lower prices.
Does Aldi accept Apple Pay or Google Pay?
Yes, Aldi checkout counters now accept contactless payment through Apple Pay, Google Pay, Samsung Pay as well as credit cards with the contactless symbol.
Does Aldi offer curbside pickup?
Not currently. Aldi focuses on providing the lowest possible prices, so extras like curbside pickup are not offered. Delivery may be available through third party services in some areas.
Does Aldi sell organic products?
Yes. Aldi has an extensive line of USDA organic products spanning grocery, meat, produce, snacks, and more. Look for the SimplyNature brand.