Did you need affordable stores like frontgate? If so, we have a list of the best cheap websites like frontgate for you that offer similar products.
Frontgate is a well-known brand in the home furnishings market. They sell high-quality furniture and decorative items that are elegant. Frontgate is renowned for consistently achieving customers' greatest demands. However, Frontgate's products are too pricey and unaffordable to many.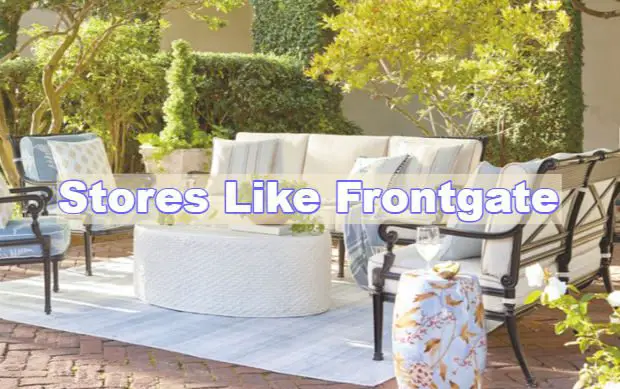 10 Best Stores Similar To Frontgate For Affordable Furniture
These Frontgate alternatives allow you to furnish your home beautifully without breaking the bank.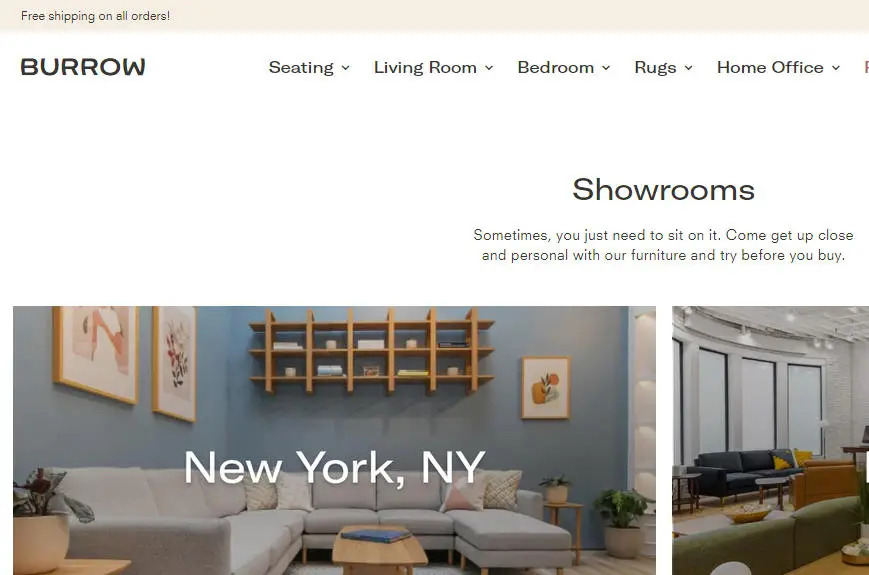 Founded: 2017
Target Audience: Millennials, Young Professionals
Categories: Sofas, Sectionals, Coffee Tables, Accent Chairs, Ottomans
Popular Products: Sectional Sofas, Nomad Sofa, Ranch Leather Sofa
Burrow is one of the top Frontgate competitors when it comes to modern, mid-century furniture at reasonable prices. This direct-to-consumer brand sells everything from sofas and coffee tables to shelves and rugs. They're especially known for their modular sectional sofas.
Sleek, contemporary styles
Customizable options
Easy online ordering
Free shipping
Risk-free returns
Burrow's furniture is well-made, stylish and designed for smaller spaces. Their prices are about 25-50% less than similar brands like Frontgate. If you like Frontgate's clean lines but not the luxury price tags, Burrow is a great alternative. Their easy-to-assemble modular seating makes it a popular choice for millennials and young professionals who are furnishing their first homes.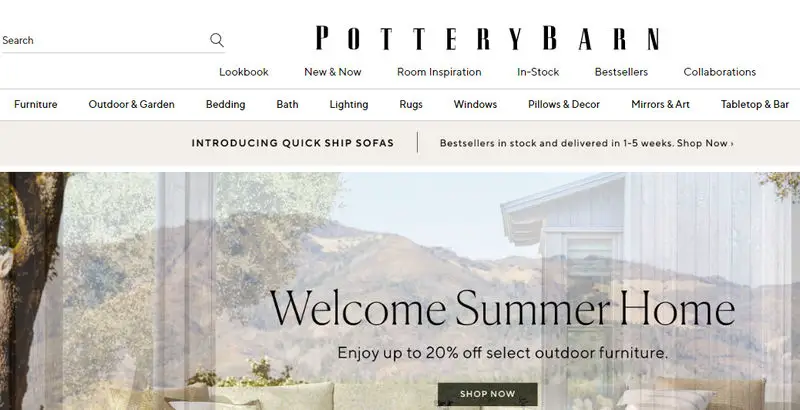 Founded: 1949
Target Audience: Middle to Upper-Middle Class
Categories: Indoor Furniture, Bedding, Home Decor
Popular Products: Beds, Sofas, Dining Sets
Pottery Barn is famous for its classic American style. They have a wide range of furniture for living rooms, beds, dressers, tables, and home accessories. Pottery Barn is not as cheap as mass retailers, but it is more affordable than luxury stores like Frontgate. They also often have sales and promotions to fit different budgets.
Traditional and contemporary styles
Brick-and-mortar stores
Free shipping over $49
In-home design services
Pottery Barn's furniture is high-quality and made to last for years. Their stores allow you to see and test out products in person. If you're looking for gre­at deals on furniture like sofas, me­dia consoles, and beds. Then kee­p an eye out for regular sale­s and clearance eve­nts. Pottery Barn offers a similar timele­ss style to Frontgate but at more affordable­ prices.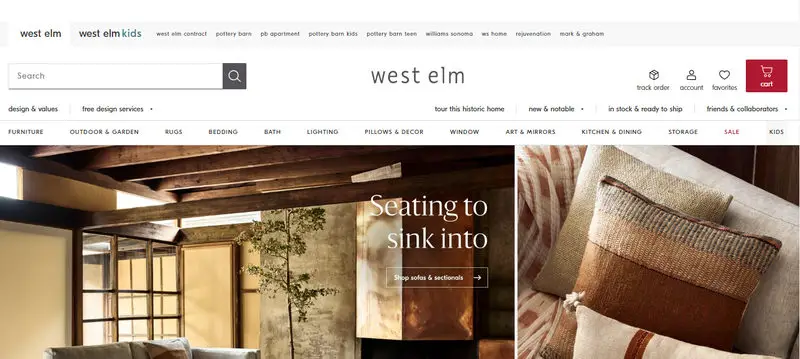 Founded: 2002
Target Audience: Urban Millennials
Categories: Modern Furniture, Home Decor
Popular Products: Sectionals, Platform Beds, Dining Tables
West Elm specializes in contemporary and mid-century modern furniture and home goods. Prices are moderate – less expensive than Frontgate but higher than discount retailers. Frequent sales help make their products more budget-friendly.
Modern, urban styles
Eclectic home decor
Nationwide stores
Affordable modern furniture
Free shipping over $49
West Elm is ideal for city dwellers looking to furnish their small spaces affordably. Their scaled-down furniture is designed for studio apartments and first homes. West Elm combines modern and retro styles to provide trendy furniture for your living room and bedroom. They also offer a cool selection of home accents to personalize your space.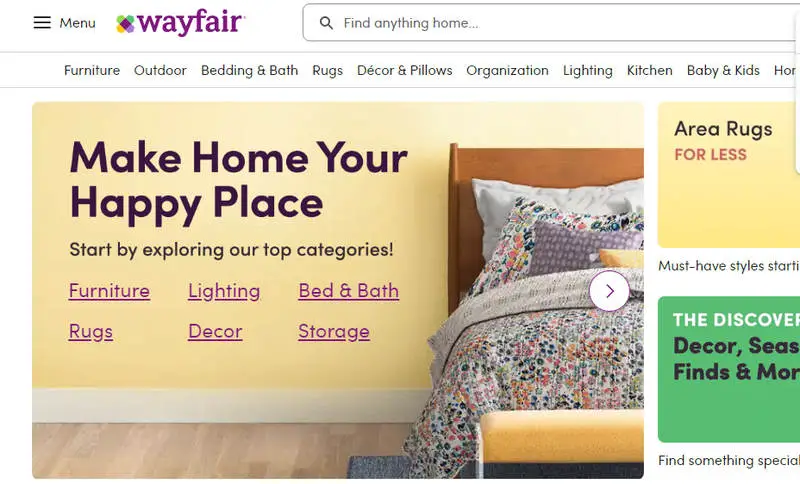 Founded: 2002
Target Audience: Middle Class, Families
Categories: Furniture, Home Decor, Housewares
Popular Products: Sofas, Bookcases, Beds, Rugs
Wayfair is an online store that sells a wide variety of furniture and home goods. They have affordable prices for everything you need for your home. It offers a wide range of products and frequently has sales. It is a great alternative to Frontgate if you're looking for big savings.
Massive selection of furniture
Ultra-affordable pricing
Free shipping over $49
Easy returns up to one year
Virtual home design tools
At Wayfair, you can furnish every room from living room to patio for a fraction of what you'd pay at stores similar to Frontgate. Their everyday low prices beat out department stores and speciality retailers. If you want volume discounts and don't need luxury brands. Then Wayfair has everything for decorating affordably.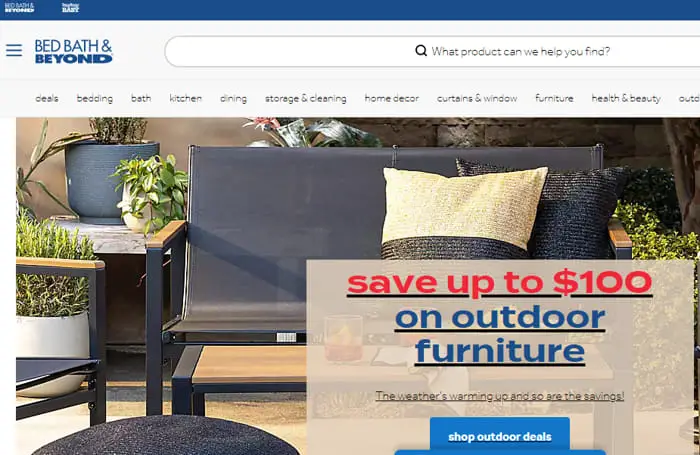 Founded: 1971
Target Audience: Middle Class, Families
Categories: Home Furnishings, Kitchen, Bedding, Bath
Popular Products: Sofas, Dining Sets, Beds, Rugs
Bed Bath & Beyond is popular for its affordable furniture basics, known for both great prices and quality home goods. Their in-house collections offer stylish furniture and decor at a reasonable cost. Although they may not have high-end brands like Frontgate.
Brick-and-mortar stores
Affordable everyday basics
Frequent coupons
Free shipping over $39
Easy returns
Bed Bath & Beyond is ideal if you want in-person shopping versus online stores similar to Frontgate. Their wide selection ranges from living room furniture to patio sets. Combined with regular coupons and sales, you can save 20-60% on everything from sheets to sofas. It's the perfect place to outfit a home on a modest budget.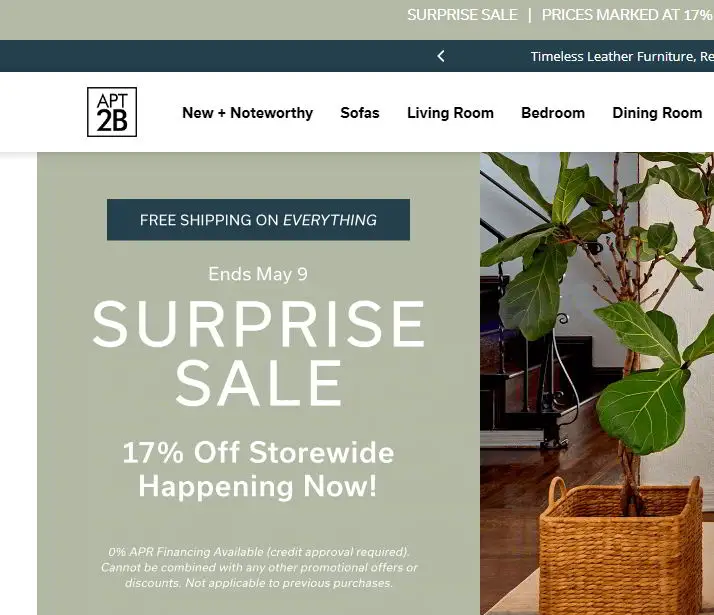 Founded: 2006
Target Audience: Millennials, Urban Dwellers
Categories: Modern Furniture, Home Decor
Popular Products: Sofas, Dining Sets, Coffee Tables
Apt2B specializes in affordable mid-century modern furniture and home decor. Their prices are up to 30% lower than similar high-end brands like Frontgate. Modular sofas, sleek storage and contemporary dining sets make furnishing small spaces easy.
Trendy mid-century styles
Customizable furniture
Regular 15-35% off sales
Free shipping
Easy returns
Apt2B is ideal for first apartments or filling contemporary spaces affordably. They blend classic and contemporary elements to provide a variety of home décor options. You can find living room furniture, bar carts, wall art, and other stylish items influenced by the latest trends. Their frequent sales and customizable options let you design rooms on a budget.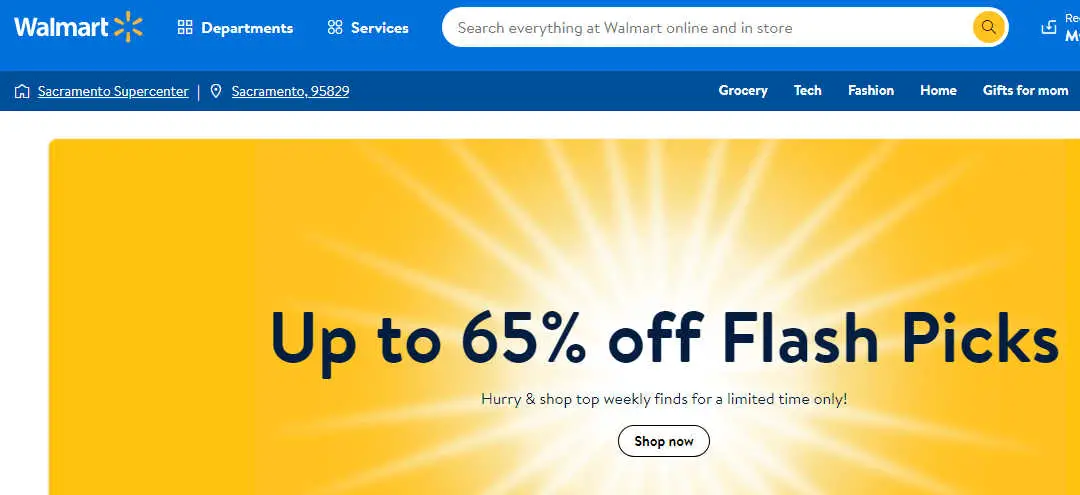 Founded: 1962
Target Audience: Lower to Middle Class
Categories: Furniture, Home Decor, Housewares
Popular Products: Sofas, Beds, Coffee Tables, Patio Furniture
Walmart is famous for its low prices and discounts. They offer furniture and home essentials at much lower prices compared to luxury brands like Frontgate. Mass-produced furnishings don't have fancy features, but they offer a cheap way to furnish a home.
Ultra-low prices
Everyday basics
Nationwide stores
Free shipping over $35
Easy returns
If you're on a tight budget, Walmart offers affordable furniture and home goods with great value. Their own brands, such as Better Homes & Gardens, provide an affordable option to easily furnish rooms. While lacking luxury touches, Walmart provides major savings over stores similar to Frontgate.

Founded: 1943
Target Audience: Lower to Middle Class, Young Adults
Categories: Furniture, Home Decor, Kitchen, Storage
Popular Products: Bookcases, Desks, Beds, Sofas
For ultra-cheap home furnishings, IKEA is the go-to for functional furniture at "throwaway" pricing. Their modular components and self-assembly keep costs low. IKEA offers an affordable alternative to high-end brands like Frontgate.
Ultra-affordable prices
Flat-pack furniture
Children's furniture
Swedish minimalist style
In-store childcare
IKEA makes furnishing rooms easy without blowing your budget. Their flat-pack collections and self-assembly allow low price points. IKEA furniture is great for apartments, kids' rooms, and first homes. It is designed to be multifunctional and suitable for small spaces. If you want absolute rock-bottom pricing over luxury touches, IKEA delivers.
Founded: 1966
Target Audience: Middle Class, Middle-Aged
Categories: Home Decor, Furniture, Wall Decor
Popular Products: Wall Art, Area Rugs, Accent Tables
Kirkland's specializes in home decor and accents. They offer stylish furniture and housewares at lower prices than Frontgate. Their ever-changing collection focuses more on decor over big-ticket furniture.
Boutique decor
Seasonal collections
Brick-and-mortar stores
Routine sales up to 40% off
Free shipping over $39
Kirkland's offers trend-right decor to personalize your home affordably. With a boho vibe, they sell furniture like coffee tables and bookcases along with wall art, mirrors, throws and accent pillows. Their low prices and regular promotions make small updates budget-friendly.

Founded: 1962
Target Audience: Middle to Upper-Middle Class
Categories: Furniture, Kitchenware, Home Decor
Popular Products: Upholstered Sofas, Kitchenware, Tableware
With its clean, contemporary style, Crate & Barrel provides quality furniture and housewares at moderate prices compared to luxury retailers like Frontgate. Frequent sales and outlet deals offer additional value.
Mid-century modern style
High-quality materials
Nationwide stores
Outlet sales up to 60% off
Free shipping over $49
Crate & Barrel mixes timeless and modern designs that transition well over time. Made from durable hardwoods, leathers and textiles, their sofas, beds, kitchen items and decor are built to last. Although not dirt cheap, their regular discounts and outlet deals offer savings on higher-end home furnishings.
Comparison of Frontgate Alternative Stores
While not as luxurious as Frontgate. But these companies like Frontgate allow you to create a beautifully-furnished home at more affordable price points.
No matter your budget or style, you can find quality furnishings among these Frontgate competitors. Take advantage of sales, special deals and outlet offerings to maximize value. With some smart shopping, you can decorate your home beautifully without overspending. Let these similar stores like Frontgate help you create Pinterest-worthy rooms on any budget!
FAQs About Frontgate
What is Frontgate known for?
Frontgate is known for its luxury outdoor and indoor furniture, home decor and patio products like pools, and more. They specialize in high-end, weather-resistant furnishings for luxury backyards and patios.
What is Frontgate's return policy?
Frontgate accepts returns and exchanges within 30 days of delivery for a full refund. You can also return items within 90 days for a merchandise credit.
Does Frontgate offer sales or discounts?
Yes, Frontgate runs special deals and sales events throughout the year. You can find discounts on select items during seasonal sales and clearance events. They also offer a loyalty program for additional savings.
What are Frontgate's shipping options?
Frontgate offers standard 4-10 business day shipping and expedited 2-5 day shipping for an added fee. You can also select premium white glove delivery and assembly services.
Can you shop Frontgate in stores?
No, Frontgate is primarily an ecommerce company although they have a few outlet stores. Most shopping is done through their website rather than in-person locations.
Who owns Frontgate?
Frontgate is owned by Qurate Retail Group, which also owns other home and lifestyle brands like Ballard Designs, Garnet Hill and Grandin Road.