Ikea is hugely popular for its wide selection of affordable, stylish furniture and home goods. But Ikea isn't the only game in town when you're looking to furnish your home on a budget.
There are lots of other stores and online shops that offer similar products and prices to Ikea, with the convenience of shopping from your couch.
In this post, we'll explore 15 top Ikea competitor stores and sites to find chic, modern furniture and home decor without breaking the bank. Find out about the best stores like Ikea for all your home decor needs below.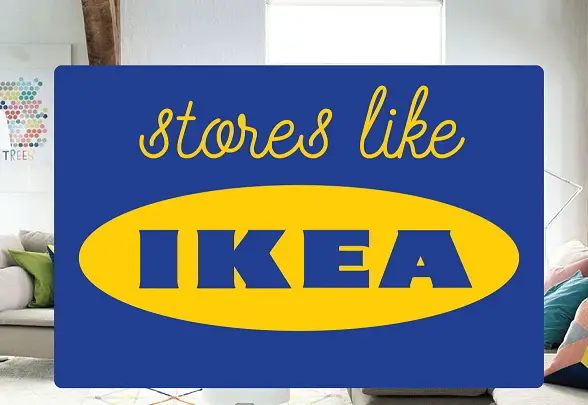 Top 15 Ikea Alternatives to Shop for Furniture, Home Accessories, and More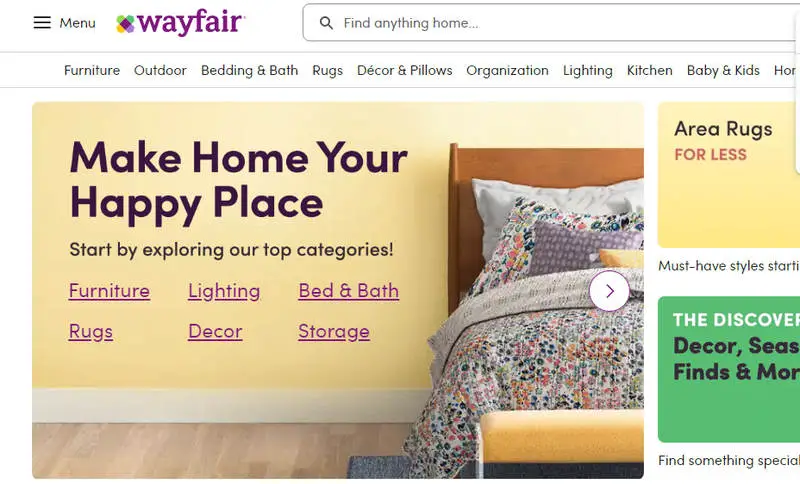 Wayfair is perhaps the closest match to Ikea when it comes to variety and affordability. This online mega-store stocks over 18 million products across home furnishings including furniture, decor, housewares, home improvement and more.
With a focus on value, it manages to keep prices low through smart logistics and working directly with suppliers. They frequently run sales too. You can often find popular Ikea style furniture here for less.
They have a massive selection that dwarfs even Ikea's offerings for furniture, lighting, rugs, bedding and kitchen essentials.
Key Benefits:
Huge range of Ikea-style furniture and home goods
Low prices with frequent sales
Free shipping on most orders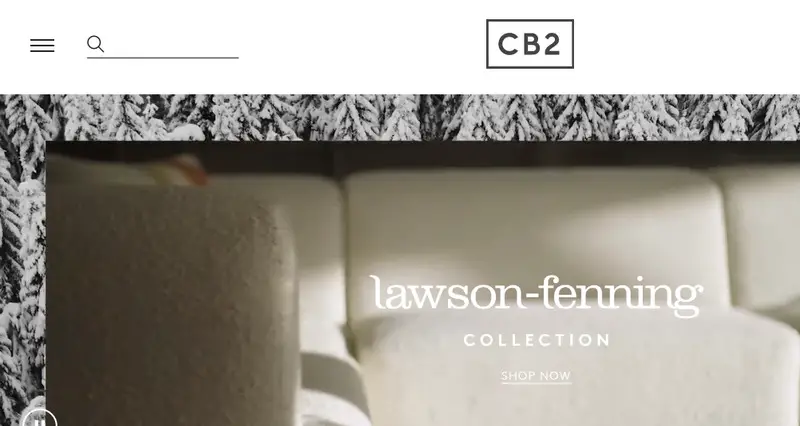 CB2 is like a more upscale version of Ikea. It's Crate and Barrel's hip and modern sister brand. The style is contemporary, trendy and surprisingly affordable given the quality.
Their stores are smaller than Ikea showrooms but packed with furniture finds for the living room, dining room, bedroom, office and dorm. You'll also discover modern decor, kitchenware, bathroom accessories and more. The minimalist style is similar to Ikea but less sacrificial on materials.
While not dirt cheap, this furniture company regularly has sales to help you save on higher end furnishings.
Key Perks:
Trendy, contemporary furniture and home decor
Higher quality and durability than Ikea
Regular sales help lower prices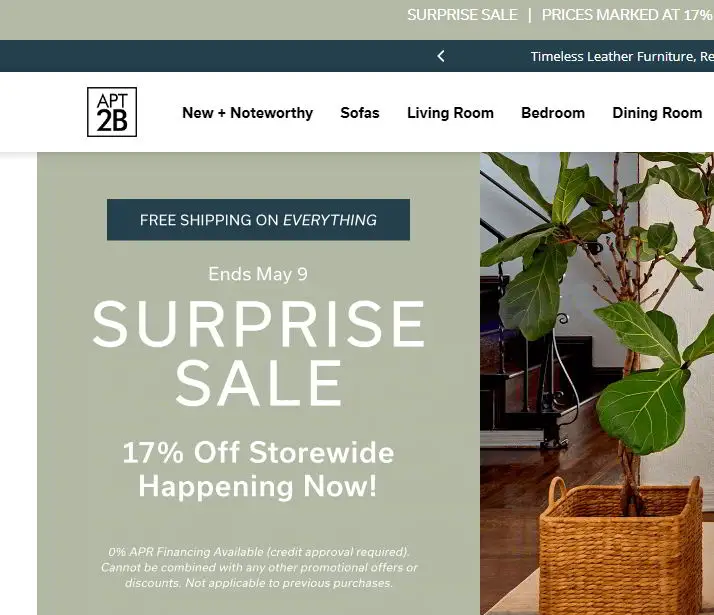 Apt2B is an online furniture store that's a great alternative to Ikea for modern style on a budget. They design and produce their own collection of affordable contemporary furniture for living rooms, dining rooms, bedrooms, home offices and entryways.
With an easy online shopping experience and regular sales, this brand makes it simple to give your home a stylish upgrade at Ikea-like prices. You'll find lots of modern sofas, coffee tables, console tables, media units, beds, dressers, desks and more.
Why Shop Here:
Affordable prices on original modern furniture
Helpful online shopping tools like 3D room planner

Crate & Barrel is a go-to home furnishings store known for their selection of contemporary, elegant furniture and decor. While more expensive than Ikea, it do runs frequent promotions to make their stylish designs more affordable.
This furniture company appeals to an older, more sophisticated audience looking for quality pieces. But their clean-lined aesthetics and modern silhouettes also cater to young professionals. With both online and brick-and-mortar shopping, this store offers convenience and inspiration.
Their most popular products include upholstered sofas, large-scale bedroom suites, dining room sets, kitchenware and home decor. The brand is especially loved for their high-end yet accessible kitchen, bath and tabletop goods.
What Makes Them Popular:
Large selection of contemporary, stylish furniture and decor
Higher quality and durability than Ikea
Regular coupons and sales up to 20% off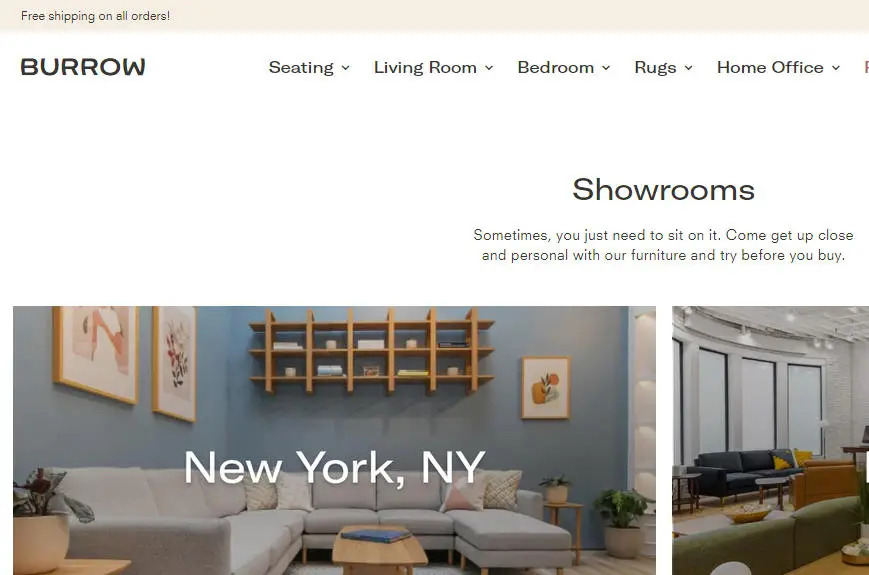 Burrow is an online furniture company that makes great modern sofas along with modular seating, coffee tables, rugs and decor. Their specialty is custom couches shipped easily to your door in pieces for DIY assembly.
Their sofas feature clever designs that allow you to arrange and rearrange sections to perfectly fit your space. With standard smart features like USB ports and power outlets, their sofas provide the function and versatility of Ikea but more comfort and style.
Key Advantages:
Customizable modular sofas shipped to your door
Easy DIY assembly with included tools
Standard tech features like USB ports built into sofas

HomeGoods is a discount home store owned by TJMaxx that offers an affordable treasure hunt for Ikea lovers. Here you can browse constantly changing inventory of furniture, kitchen items, bedding, bath products, home decor and more for up to 60% off department store prices.
With new shipments arriving daily, you never know what you'll find while exploring their store. But the low prices make it easy to spot deals on furniture, pillows, cookware, glassware, frames, candles, and everything in between.
Why People Shop Here:
New inventory arriving daily for a fun treasure hunt
Great deals on furniture, kitchenware, decor and more

H&M Home brings the fast fashion expertise of H&M into home goods. This branch of the popular clothing retailer offers a sleek and modern collection of furniture, decor, bedding, bath textiles and more.
The minimal styling is similar to Ikea but often more on-trend. You can shop for individual pieces or full room makeovers. While not the cheapest, their frequently refreshed collection makes it easy to get contemporary style at reasonable prices.
Key Perks:
On-trend contemporary furniture and home decor
New arrivals mirroring fast fashion schedules
Affordable prices on stylish furnishings

Horne is a contemporary furnishings brand with both online and brick-and-mortar stores. This brand appeals to eco-conscious consumers who value sustainability and fair labor practices. Their furniture features recycled or upcycled materials, natural fibers, and non-toxic stains and finishes.
Some bestsellers based on customer reviews include their space-saving coffee tables, retro-inspired lighting, and convertible furnishings like bed frames with hidden storage. The minimalist, multifunctional pieces make the most of small spaces.
Why Shop Here:
Direct-to-consumer savings passed down to customers
Chic French-inspired furniture and decor
Affordable prices comparable to Ikea

Part of Cost Plus World Market, this globally inspired home decor store is a great spot to find unique furnishings to make your home pop. Browse an eclectic mix of furniture, rugs, pillows, wall decor and more often at bargain prices.
It is not a spot for whole room makeovers but rather statement pieces to accent your existing staples. Keep an eye out for their sales and you can elevate your home with global finds on a budget.
What Makes Them Popular:
Unique, globally inspired home furnishings
Fun statement pieces for rooms designed on a budget
Low prices and regular sales up to 40% off

Target has really expanded their home offerings in recent years to become a serious Ikea competitor. They now offer a wide range of stylish, contemporary furniture and decor to outfit your entire home.
With the accessible prices and convenient shopping experience from their store, you can easily furnish rooms or revamp your style on a budget. It appeals to young professionals, families and suburban homeowners looking for affordable options.
Make a trip down Target's home aisles to find furniture for every room, plus accessories like rugs, lighting, storage solutions, textiles and decor. Their Project 62, Opalhouse and Threshold collections offer chic pieces comparable to Ikea.
Key Perks:
Trendy home goods covering furniture, decor, kitchen, etc
Affordable prices with regular sales
One-stop shopping convenience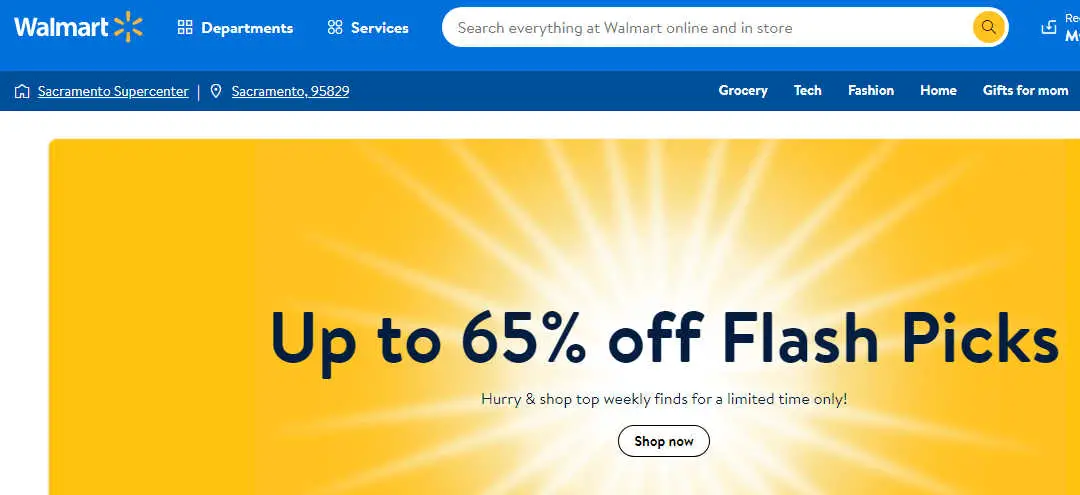 You may not think of Walmart as a go-to for home furnishings, but they've expanded their stylish, affordable furniture and decor offerings to rival Ikea. Between their online selection and in-store displays, you can outfit your full home.
Choose from a range of modern furniture collections in neutral tones, like Farmhouse, Scandinavian, or Industrial Chic styles similar to Ikea's catalog. This store appeals to bargain hunters looking for convenience and low prices. With the added ease of grocery and general shopping, this is an all-in-one home stop.
Furniture, small appliances, storage solutions, textiles, decorative accents and more make it possible to furnish every room here. Especially check out their bedroom, dining, and entryway collections for chic Ikea alternatives.
Why People Choose Them:
Everyday low prices on all home furnishing categories
Special buys on latest furniture and decor trends
Convenient one-stop shopping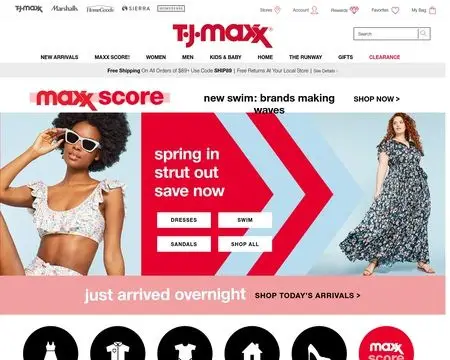 For even more savings on already-discounted name brand home goods, check out TJ Maxx. This off-price department store is another brand from parent company TJX that offers affordable prices, but with more variety and surprises.
The treasure hunt shopping experience uncovers new styles every visit. Find name brand furniture, decor, kitchenware, bedding, bath accessories and more for up to 60% off department store prices. Mix and match to decorate eclectically.
With new arrivals daily, it appeals to bargain shoppers looking for deals on constantly changing inventory.
Key Advantages:
Deep discounts up to 60% less than department stores
New inventory every day for a fun hunt
Great deals on stylish finds for your home


Online store Hayneedle has a lot of different kinds of furniture for inside and outside. They don't have as many deals, but they do have sales on their modern furniture all the time.
People who want to buy furniture online but don't want to go with Ikea will like this store because it has more stylish options. You can look at stylish sofas, armchairs, and sectionals, as well as full bedroom sets and dining sets from top brands.
People love them because it's easy to order online, they ship quickly, and they have great customer service. You don't even have to get off the couch to decorate in the style, brand, or product of your dreams.
Why Shop Here:
Huge range of quality furniture styles
Direct supplier partnerships provide low prices
Frequent sales around holidays up to 50% off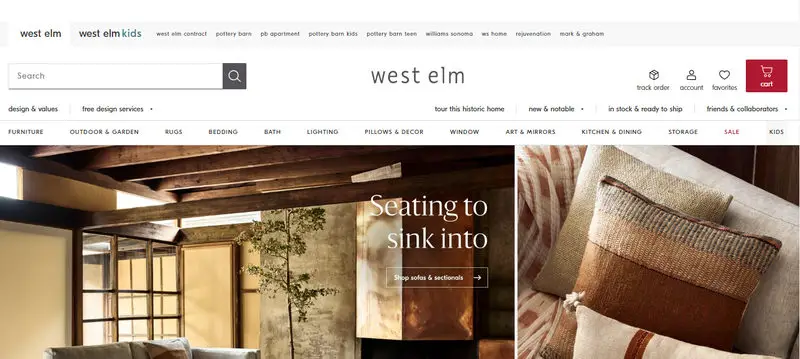 West Elm is a home decor brand offering modern, mid-century and contemporary styles for every room. While more expensive than Ikea, the quality craftsmanship and durable materials make these investment-worthy purchases.
The clean, refined minimalist aesthetic here appeals to sophisticated young professionals looking for an elevated look by choosing quality over quantity. Find full furniture collections along with decor, bedding, lighting, rugs and more to outfit your space.
Their most popular products include upholstered sofas, linen bedding, marble + wood dining tables, and modern storage solutions.
What Makes Them Popular:
Large assortment of stylish modern furniture
Global accents and handcrafted details add flair
Regular coupons and discounts up to 25% off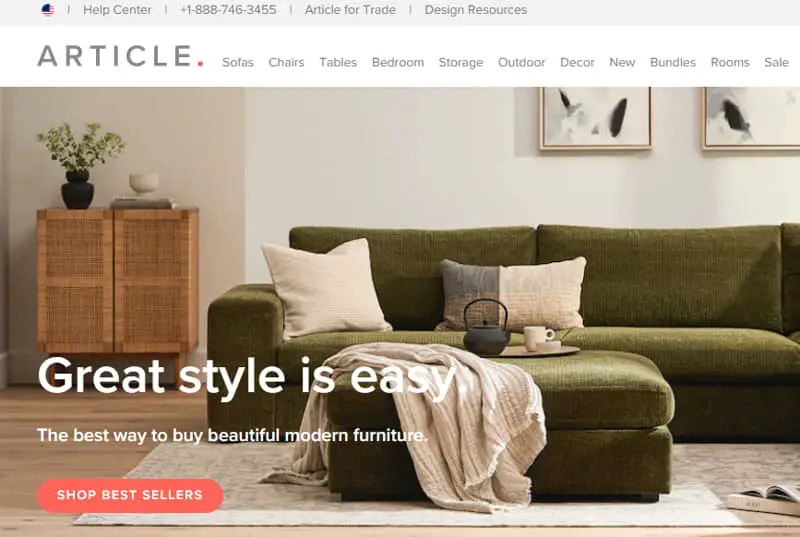 Article is a digital-first furniture brand that makes chic, modern essentials for the home. With a direct-to-consumer model, the brand cuts out middlemen costs to offer sleek contemporary sofas, chairs, tables, storage, and decor at lower prices.
The streamlined styles and muted color palettes create an upscale Ikea feel. While not dirt cheap, it runs 10-30% off sales around major holidays so you can save on quality furnishings.
Key Benefits:
Direct-to-consumer savings passed to customers
Elegant contemporary furniture and decor
Sales up to 30% off around holidays
Conclusion
Ikea paved the way for affordable, stylish home furnishings. But today's savvy shoppers have more stores like Ikea than ever for modern furniture and decor on a budget.
Beyond Ikea, the retailers listed above help you decorate with contemporary panache at wallet-friendly prices. Or find deals and discover new treasures. Consider your unique style and space needs, then browse this list to explore top Ikea competitors for furnishing your home affordably and fashionably.
FAQs About Ikea
What is Ikea known for?
Ikea is known for its affordable, minimalist style furniture and home accessories. It pioneered a showroom retail concept where customers browse room displays and then pick up flat-pack furniture in the warehouse to assemble at home.
Does Ikea offer delivery?
Yes, Ikea offers home delivery on most items for a fee. Pricing depends on your location and furniture size/weight. Smaller decor and accessories can be shipped directly too.
Does Ikea offer an online catalog?
Yes. Ikea has an online catalog you can browse anytime. It's organized room-by-room and easy to search for specific items. You can check inventory and pricing.
What is inside an Ikea store?
Ikea stores have inspirational showroom displays, a self-serve warehouse to pick up furniture, a kids play area, and an on-site Swedish Food Market cafe with affordable meals.
Does Ikea have sales?
Yes. Ikea runs a few major annual sales. The biggest is the Ikea Summer Sale in June into July with discounts up to 50% off.
What is the easiest Ikea furniture to assemble?
Some of the easiest Ikea furniture to assemble includes nightstands, bookcases, console tables, stools, chairs without arms, and storage units like Kallax shelves.
Does Ikea offer interior design services?
Yes. Ikea provides affordable interior design packages starting at just $99. An expert will visit your home, assess your needs and style, then present a 3D plan.
Can you return furniture assembled from Ikea?
Yes, Ikea accepts returns on assembled furniture within 365 days as long as you disassemble the item before returning it. Parts and instructions must be included.