Searching for stores & brands like Barbour that offer comparable style, quality and versatility in their outerwear? Look no further than these top brands selected for their expertise crafting enduring classics from weatherproof waxed cotton to insulating goose down.
Barbour jackets are a timeless British classic known for their waxed cotton and quilted styles. Their durable coats are ready for country pursuits but also smart enough for the city.
Join me as we explore refined heritage names like Barbour. Discover which brands match Barbour for premium materials, precise tailoring and timeless silhouettes ready for country rambles or city living.
Read on to uncover outerwear brands to rely on through every adventure ahead. I'm sharing the best Barbour alternatives for Jackets you need to know.

12 Jackets Brands Similar To Barbour for Versatile Outdoor Wear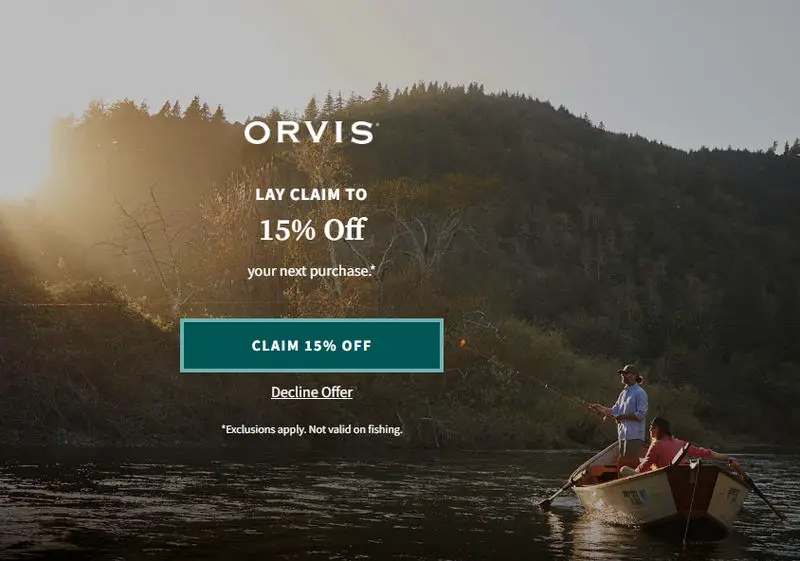 Orvis is an American heritage brand founded in 1856 specializing in fly fishing gear and rugged, functional clothing.
They are known for their waxed jackets that protect against wind and rain but allow airflow. Their coats feature corduroy or tartan linings, leather trims, multiple pockets, and a relaxed fit suitable for layering.
Popular products from Orvis include their Lightweight Waxed Cotton Jacket and Hybrid Field Coat. Target customers are men and women who enjoy outdoor activities like hiking, fishing, and hunting.
Key Advantages:
Trusted maker of waxed cotton jackets since the 1950s
Designed for function and performance
Traditional tailored details like throat latches and gun patches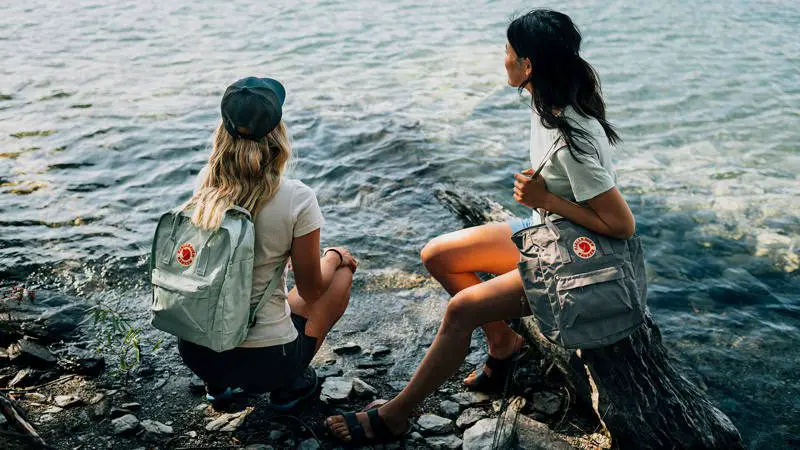 Swedish brand Fjällräven makes outdoor gear that can withstand the harshest Arctic climates. Since 1960 they've created jackets from their signature hardwearing G-1000 fabric.
Their parkas have a clean Scandi look with thoughtful details like detachable hoods and reinforced elbows. Fjällräven is loved by urbanites and outdoor enthusiasts alike for jackets that transition seamlessly from city to countryside.
Most of their top sellers include the Greenland No. 1 Down Parka and Classic Duffel No. 1 Jacket. Their products appeal to men, women, and kids embracing an active lifestyle.
Why Shop Here:
Innovative fabrics like waxed G-1000 and eco-shell Bergshell
Designed in Sweden and built to last
Sustainably produced with a focus on ethical values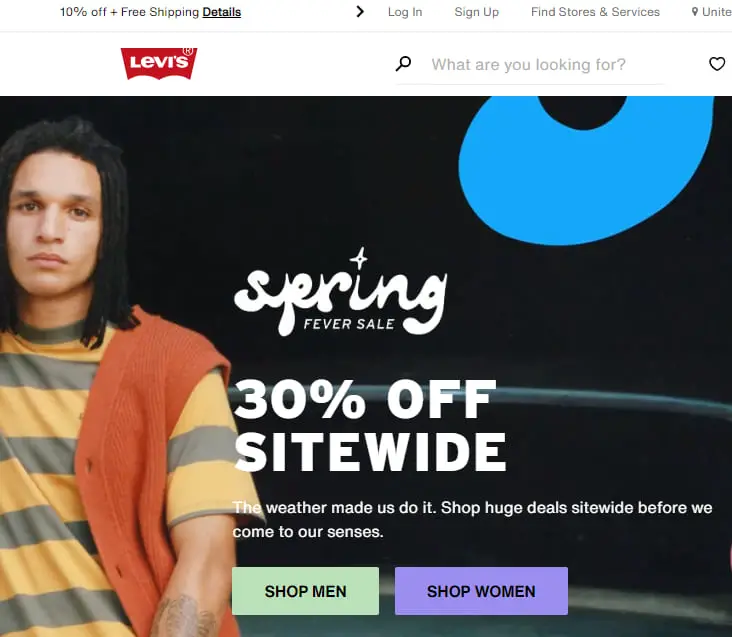 The inventor of denim needs no introduction. Levi's has expanded far beyond jeans into shirts, jackets, and accessories carried by retailers worldwide.
For outerwear, they reinterpret the denim trucker jacket and Western snap shirt in fresh colors, fabrics, and modern or vintage cuts.
Collaborations like Levi's Vintage Clothing recreate archival pieces in meticulous detail. The brand has mass appeal across demographics united by a love for denim.
Why Shop Here:
The original jean jacket since 1880
Vintage details and custom washes
Endless styling variety mixing denim with wool, sherpa, corduroy
Items for men, women, juniors, and kids


Canada Goose is also among Barbour alternatives that specialize in exceptionally cold weather outerwear inspired by Arctic utility gear. Since 1957 they've produced premium goose down jackets renowned for their warmth.
Signature features include coyote fur-trimmed hoods, heavy-duty front closures, and the iconic Canada Goose logo patch. They also make lighter parkas and rainwear for temperate climates.
Their top-selling styles consist of the Expedition Parka and Chateau Parka. They appeals to luxury seekers who put a premium on performance and enduring quality.
What Makes Them Popular:
Extreme subzero temperature ratings
Ethically sourced premium materials
Lifetime warranty against defects
Prestige of the Canada Goose brand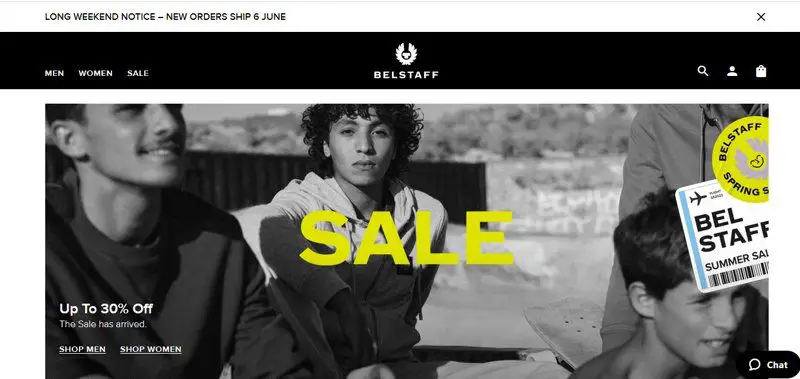 Channel your inner biker chick or road warrior with jackets and coats from Belstaff. This legendary British brand specializes in protective moto apparel.
Dating back to 1924, Belstaff captures the spirit of adventure that made Barbour a staple for explorers and racers. Their waxed cotton jackets are inspired by early racing leathers, with features like quilted shoulders and elbow patches. This brand similar to Barbour balances ruggedness with luxury for high-end biker style.
Key Benefits:
Rich motorcycle and military heritage
Garment-dyed waxed cotton with vintage patina
Fine Italian craftsmanship and tailoring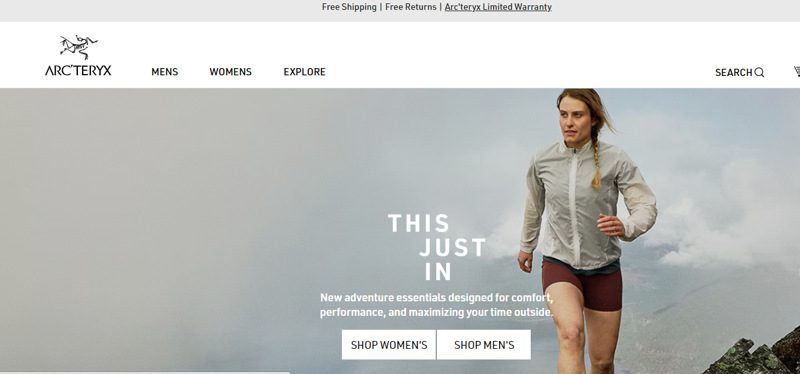 Canadian outdoor brand Arcteryx takes performance wear to the next level. Their jackets feature cutting-edge fabric technologies engineered for the harshest environments.
Styles like their Cerium LT Down Jacket provide incredible insulation without excess weight. The textured shell materials and athletic fits give their coats modern appeal compared to traditional outdoor brands. While expensive, their garments are ideal for winter adventures and boast impressive longevity.
Why Shop Here:
Futuristic fabrics like Gore-Tex Pro and Polartec Alpha
Unparalleled attention to functional design
Impeccable construction and garment sealing
Lifetime warranty

Filson prides itself on making virtually indestructible outdoor apparel. Their jackets are crafted from rugged oil-finish fabrics to stand up to years of wear and tear.
The Seattle-based brand designs timeless styles inspired by the American frontier. Their men's coats feature classic workwear silhouettes in waxed cotton and wool.
The women's collection includes feminine takes on the bomber and ranch jacket. Their quality and attention to detail rival far more expensive names.
Key Advantages:
Iconic made in the USA goods since 1850
Rugged oil-finish and Mackinaw wool fabrics
Practical designs perfected over a century
Built to last for generations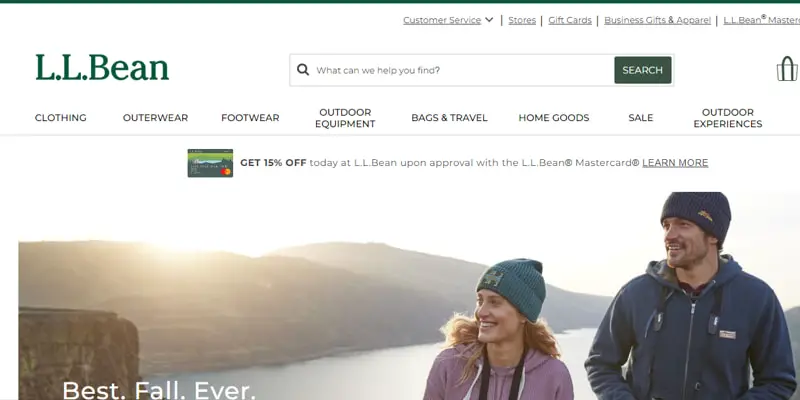 For outdoor enthusiasts on a budget and looking for brands like Barbour. They might consider L.L. Bean, they deliver quality and performance without the premium price tags. The Maine-based company sells plenty of jackets with a similar vibe to Barbour.
Their men's coats include stylish yet functional designs like the Mountain Classic Anorak and Trail Model Rain Jacket.
Their lineup includes vintage inspired Barn Coats, Field Coats and Lodge Sweaters as well as more modern anoraks and active jackets. Expect coated cotton, sherpa fleece and corduroy mixed with recycled down and PrimaLoft.
What Makes Them Popular:
Century of expertise layering against the elements
Reliable duck boots and woolies for everyone
100% satisfaction guarantee
Free shipping with no minimum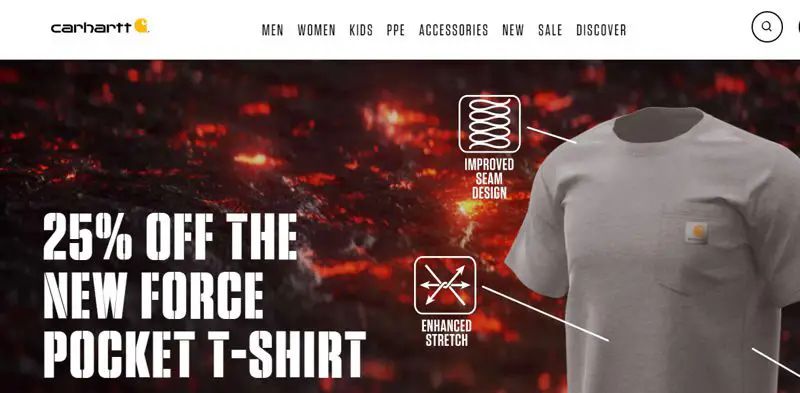 Carhartt has specialized in rugged workwear and outdoor apparel since 1889. Their jackets are built to endure harsh job site and hunting conditions.
Staple styles like the Arctic Quilt Lined Yukon coat and Shoreline Jacket feature triple-stitched seams, burly zippers, and Cordura reinforced elbows.
The store has a cult following among construction crews, farmers, and laborers. But their timeless coats also have streetwear credibility among urban creative types.
Key Perks:
Waterproof, wind resistant, breathable protection
Heavy-duty triple stitching at stress points -Affordable and accessible pricing
Streetwear collabs and limited editions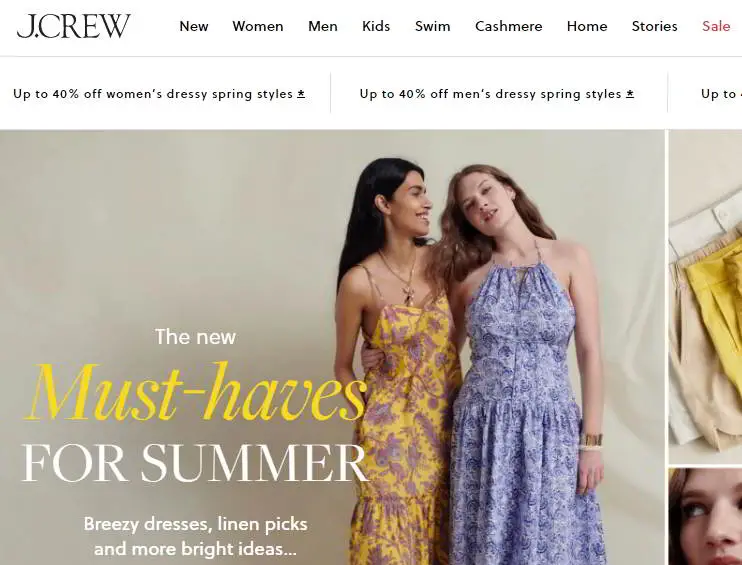 J.Crew is known for well-made classic American style clothing. Their men's shop includes waxed cotton jackets inspired by early 20th century military and workwear designs.
For outerwear, they produce timeless wool pea coats, trench coats, and barn jackets. J.Crew's waxed cotton explorer jacket features leather trim, a corduroy collar, and vintage-inspired details.
They frequently collaborate with heritage brands like Barbour to offer unique limited-edition styles. The target demographic is men and women who favor preppy classics with a modern twist.
Key Perks:
Approachable prices compared to premium brands
Frequent sales and promo codes
Effortless style blending new and vintage elements

Brooks Brothers is the epitome of East Coast Ivy League style. Their clothing carries a reputation for impeccable tailoring and quality fabrics.
While mostly known for suits and formalwear, Brooks Brothers also sells more casual outerwear brands like Barbour with refined sensibilities. Their quilted jackets, toggle coats, and barn jackets work beautifully in a Barbour wardrobe. Expect timeless designs and attention to detail.
The target audience includes Ivy style traditionalists as well as those seeking updated classic wardrobe essentials.
Key Advantages:
Quintessential old-school American elegance
Fine imported wool, cashmere and genuine leather
Understated luxury with restrained styling
Investment pieces that don't go out of fashion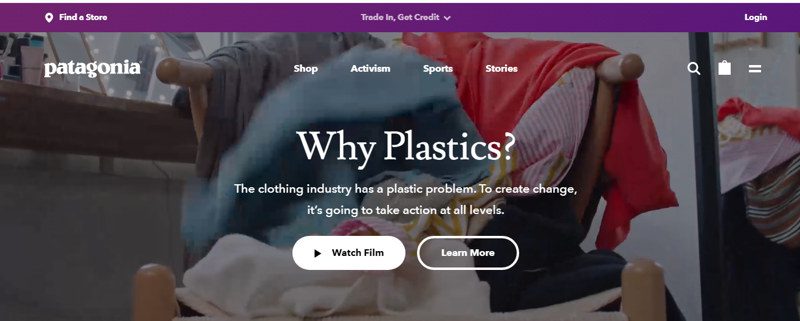 This California company pioneered sustainable outdoor apparel and gear in 1973. Patagonia makes all-conditions jackets from recycled and reclaimed materials.
They minimize waste in production and donate a share of profits to environmental causes. Hikers, climbers, surfers and everyday city dwellers appreciate their multifunctional waterproof shells, down puffers and fleece pullovers.
Standout styles are the classic Retro-X fleece jacket and Torrentshell raincoat.
Key Benefits:
Bluesign-approved fabrics and Fair Trade sewing
Durable, versatile designs for active lifestyles
Responsible company values
Ironclad customer satisfaction guarantee
Conclusion
Whether you're seeking a technical shell from Arc'teryx or a vintage-inspired wool coat from Brooks Brothers, brands like Barbour offer timeless outerwear to rely on for years to come. By investing in well-made classics crafted from weatherproof waxed cotton or down insulation, you're choosing enduring styles that transcend seasonal trends.
By considering aspects like ethical manufacturing and sustainability, you can feel good about pieces that will only improve with age.
Caring for your outerwear properly, with steps like re-waxing coats annually, will ensure it survives years of adventures ahead. Ultimately the joy comes from creating memories in favorite jackets you'll reach for year after year as beloved companions.
With some savvy shopping, you can build a collection of hardworking coats ready for everything the elements throw your way. Stay warm and dry while exploring the countryside, commuting through the city and everything in between.
FAQs
Are Barbour jackets good in the rain?
Yes, the waxed cotton fabric is waterproof and moisture-wicking, ideal for wet weather. The stylish quilted and tailored designs also keep you dry without a bulky feel.
What is Barbour known for?
Barbour is known for high quality, long lasting waxed cotton jackets. The quintessential English countryside label has royal warrant holders since the early 1900s.
Why is Barbour so popular?
Barbour gained fame by equipping British aristocrats, sailors, and motorsports enthusiasts. Their waxed jackets are weatherproof classics suitable for country life or refined city wear. The brand balances heritage with technology like lighter, breathable fabrics.
What stores sell Barbour jackets?
Barbour is sold at upscale department stores like Bloomingdale's and Saks Fifth Avenue along with specialty outdoor retailers like Orvis, Moosejaw, and Backcountry. Barbour operates its own retail shops including an original location in the Northern England headquarters.
What celebrities wear Barbour?
High-profile Barbour fans include member of the British royal family like Kate Middleton along with style icons like Steve McQueen, Yoko Ono, and Alexa Chung. The brand's blend of fashion and function makes their coats staples for stars and civilians alike.
Is Barbour true to size?
Barbour's tailored cuts tend to fit true to size. However, many styles like the Bedale have an adjustable waist so you can cinch for a personalized slim or relaxed fit. For layering over thick sweaters, consider sizing up. Check each product's measurements before ordering.
How long do Barbour jackets last?
The waxed cotton exterior makes Barbour coats extremely durable for decades of wear. With re-waxing as needed, they promise continued water and wind resistance. With care and maintenance, expect a Barbour jacket to last 20-30 years or more.
What makes Barbour jackets waterproof?
Barbour uses wax cotton, a densely woven cotton that is coated with paraffin wax. This process makes the fabric water resistant while still allowing it to breathe. Over time the wax coating may need to be reapplied to maintain performance.