Shopping for party supplies, toys, crafts, and other fun products can be overwhelming with so many options. While Oriental Trading is a popular online retailer known for its broad assortment, reasonable prices, and bulk ordering options. But there are several other Oriental Trading competitors that offer similar products for your party planning, crafting, educational, and general recreation needs.
I've rounded up 11 of the top sites and stores like Oriental Trading to expand your shopping horizons. Whether you're looking for specialty party items, everyday basics, arts and crafts materials, or unique gift ideas, these Oriental Trading alternatives have you covered.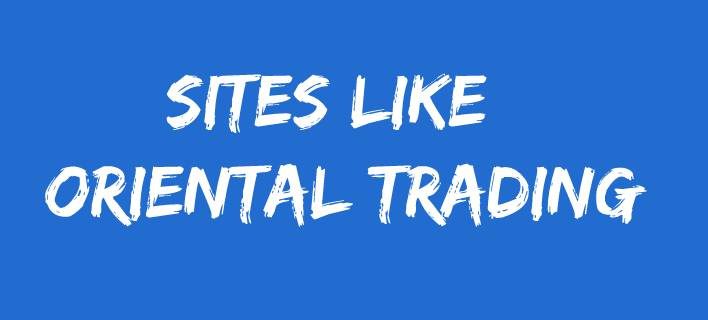 11 Best Oriental Trading Competitors For Party Supplies, Toys, Crafts & More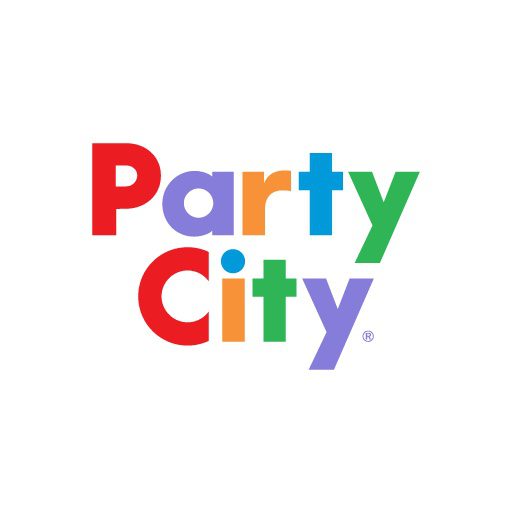 Party City is one of the most well-known party supply stores like Oriental Trading, with over 900 locations throughout North America. They carry everything you need for birthdays, holidays, graduations, and any other events. The store has massive selection of customizable party supplies like balloons, banners, paper goods, costumes, and decorations. You'll also find plenty of toys, crafts, and games at affordable prices.
They offer convenient services like customized balloon bouquets, same-day pickup, and online ordering with in-store pickup. They run frequent sales and coupons, so you can stock up on supplies without breaking the bank. Their broad assortment and one-stop shop convenience makes Party City a top choice Oriental Trading competitor.
Key Benefits:
Huge in-store and online selection
Custom party supplies and balloon designs
Order online for in-store pickup
Frequent sales and promos
Party planning tools and ideas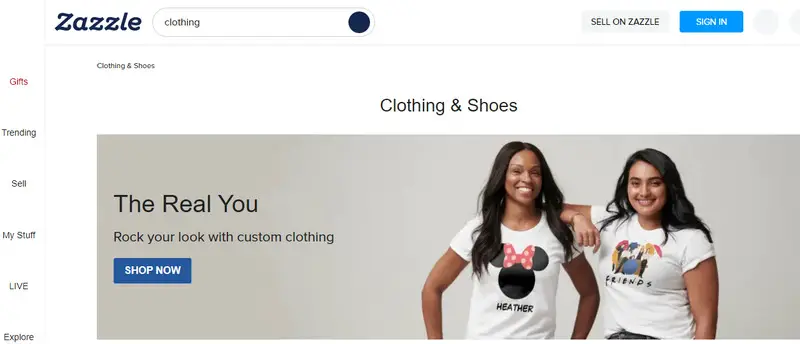 Zazzle is an online marketplace where independent designers sell their products. They offer a massive range of customizable products including party supplies, apparel, gifts, and décor. The store party section includes tableware, banners, balloons, invitations, decorations, and favors that you can personalize.
One of Zazzle's biggest perks is their design customization options. Many products can be customized with text, images, and designs at no extra cost. This makes it easy to create unique party supplies tailored to your theme. Their products are high quality and their prices are reasonable for customized items.
Key Advantages:
Fully customizable party supplies
Huge assortment of personalized products
Quality items with custom designs at no extra cost
Independent designers for unique items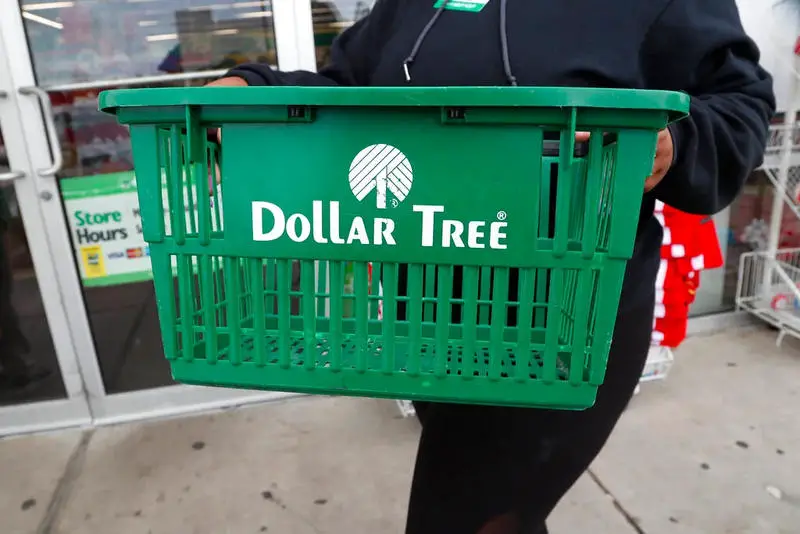 Dollar Tree is a chain of discount variety stores where every item is just $1. They sell a wide range of party supplies, crafts, toys, teaching materials, decorations, household essentials, snacks, and more. While the quality isn't always the highest, you can't beat the incredibly low prices when you're on a tight budget.
Dollar Tree stores are brightly-lit, well-organized, and easy to shop. You're sure to find creative ways to decorate and fill party favor bags without spending much. They also carry seasonal items around the holidays, so you can stock up on cheap decorations and gifts.
Why Shop Here:
Every item is only $1
Massive variety of party goods and craft supplies
Holiday decor and gifting on a budget
Well-organized stores for easy shopping


Michaels is a leading arts and crafts retail chain, with over 1,200 stores across the U.S. and Canada. They carry a huge selection of party supplies alongside all the craft materials you could need. Michaels has tableware, balloons, banners, piñatas, centerpieces, and more to deck out any kind of party.
Their everyday low prices are affordable, and they run frequent coupons to save even more. Michaels also offers custom printing on napkins, cups, invitations, and backdrops for a personalized touch. Beyond parties, they have a stellar selection of crafts supplies for DIY projects and classroom activities.
Key Perks:
Broad assortment of party supplies and crafts
Custom printing services for party goods
Regular coupons for additional savings
Helpful employees and instructional classes
If you're planning a Halloween party or haunt, Halloween Express is the leading specialty retailer to shop. They carry high-quality costumes, props, décor, animatronics, makeup, and accessories to make your Halloween celebration epic. You'll find over 10,000 products in themes from classic horror to pop culture.
They stock merchandise you won't easily find elsewhere, plus exclusives from top brands like Rubie's Costume Company. Their online selection is massive, and stores are perfectly curated for all your Halloween party needs. With competitive pricing and excellent customer service, Halloween Express is the #1 Oriental Trading competitor for Halloween.
What Makes Them Popular:
Largest selection of Halloween party supplies
High-quality, unique costumes and decor
Helpful online planning resources
Stores designed around Halloween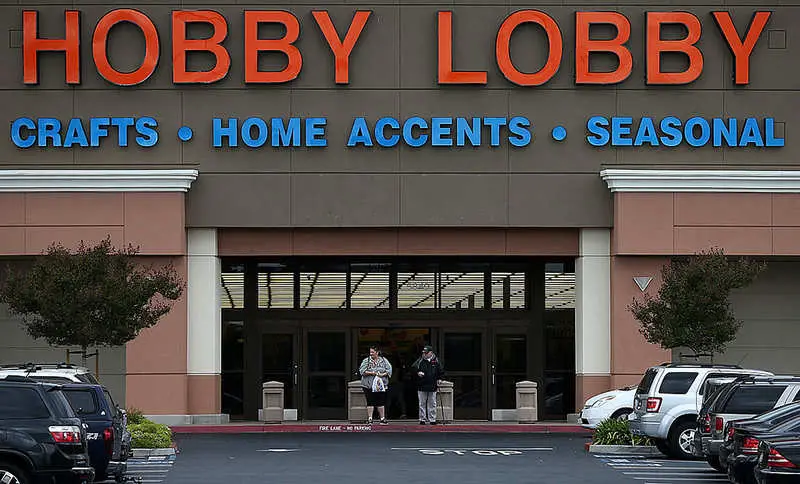 Hobby Lobby is an arts and crafts chain with over 900 stores nationwide. They sell a wide variety of party supplies, decorations, craft components, and more. Hobby Lobby's everyday low prices are very affordable, especially with a 40% off coupon available weekly.
The store excels in uniqueness. Their party selection includes the expected along with more upscale, sophisticated options. The décor is tastefully designed for a put-together party aesthetic. For DIY craft projects, they carry specialty supplies you won't easily find elsewhere. Overall, Hobby Lobby is a great store similar to Oriental Trading when you want a classy, curated look.
Key Pros:
Affordable prices with regular discounts
Unique, upscale party décor
Specialty craft materials for DIY projects
Helpful staff and instructional classes
Much like Halloween Express, Spirit Halloween is a seasonal retailer ideal for Halloween party supplies. They operate over 1,400 temporary locations popping up every fall. Spirit has an unparalleled selection of costumes, props, animatronics, décor, and accessories to fully deck out your Halloween party or haunted house.
They offers exclusives you won't find anywhere else for truly unique looks. Their online shop makes it easy to browse and buy exactly what you need for the ultimate Halloween experience. With new products arriving constantly throughout the season, it's easy to create a fresh Halloween party every year by shopping at Spirit.
Key Benefits:
Largest selection of seasonal Halloween goods
Unique costumes and animatronics
Convenient online ordering
New arrivals throughout the season
Jo-Ann is another leading fabric and craft retailer. They operate over 800 stores across 49 states. Jo-Ann carries all the supplies you need for kids' crafts, parties, school activities, sewing projects, and DIY crafts. Their everyday low prices are very affordable, and they offer frequent coupons for extra savings.
Jo-Ann's party supply selection includes tableware, decorations, balloons, costumes, and more. You'll findbasics along with some more unique options. The store also offers custom printing and sewing services to make items extra personal. For crafty party favors or classroom fun, Jo-Ann has you covered.
Why Shop Here:
Affordable prices plus coupons
All the craft supplies you could need
Print and sewing customization services
Helpful staff and instructional classes
As the name implies, Birthday Express is the leading party supply store tailored specifically for birthdays. They carry everything you need for kids' and adults' birthday celebrations. Their selection includes party kits, decorations, balloons, hats, tableware, gifts, piñatas, banners, invitations, and more. You'll find popular themes from Disney, Marvel, Paw Patrol, Fortnite, and other trendy brands.
Birthday Express makes planning stress-free with complete themed party packages. Their everyday prices are low, and you can regularly find percent-off sales and coupon codes to save even more. If you're hosting a birthday bash, Birthday Express should be your first shopping stop.
Key Perks:
Largest selection of birthday party supplies
Themed party kits for easy planning
Low everyday prices plus coupons
Brand name party themes kids love
Shindigz is an online-only party supply store offering every kind of party theme imaginable. They have basics like tableware, balloons, banners, and arts and crafts alongside unique themes and costumes you won't find elsewhere. Shindigz supplies make it easy to carry out any party vision.
Customization is a major perk at Shindigz. Many products can be personalized with names, photos, and custom text for free. For convenience, you can order party printables instantly from your computer too. While prices are affordable, be sure to look out for promo codes on their website. Overall, Shindigz is a top pick for one-stop online party shopping.
What Makes Them Popular:
Massive selection of themed party supplies
Customization available at no extra cost
Digital printable party invitations and decor
New products and themes added regularly
Finally, eFavormart is the leading wholesale party supply company online. They specialize in bulk party favors, decorations, and supplies at extreme discounts. eFavormart has super low factory direct wholesale pricing for easy one-stop ordering.
They carry basics like balloons, tableware, centerpieces, string lights, gift wrap, piñatas, and more. You can find exceptional bulk discounts on favors like mini toys, stickers, candy, glow items, and other cheap giveaways. For affordable, high-volume party supplies, eFavormart is the best Oriental Trading alternative.
Key Advantages:
Rock bottom wholesale pricing
Huge selection of bulk party favors
Massive discounts on high-volume orders
Factory direct wholesale supplier
Conclusion
Oriental Trading has some stiff competition when it comes to party supplies, crafts, toys, and other recreational products. The key to choosing the right Oriental Trading competitor is narrowing your focus.
No matter what you're shopping for, take advantage of opportunities to customize and save with promo codes. Review each store's policies, services, and rewards programs to maximize convenience and price savings based on how you like to shop. With this list of top sites and stores like Oriental Trading, you're sure to find your new go-to that perfectly fits your party and recreational supply needs.
FAQs About Oriental Trading
What are some bestsellers from Oriental Trading?
Some of Oriental Trading's most popular products include party favors like bouncy balls, temporary tattoos and glow sticks. For decorations, tableware, balloons, banner kits, and scene setters are top sellers. Popular toys include fidgets, dinosaur figures, and arts and crafts like jewelry making kits.
Does Oriental Trading have retail stores?
No, Oriental Trading is exclusively an online store. They used to operate retail party supply stores called The Party Place, but have since closed all locations to focus on internet sales. Oriental Trading does not currently have any brick-and-mortar stores.
Is Oriental Trading cheaper than Party City?
Oriental Trading is generally cheaper than Party City, especially for bulk quantities. Oriental Trading specializes in selling items at wholesale prices in high volumes. Party City tends to be more expensive since they sell more retail quantities and carry name brand items.
Does Oriental Trading accept competitor coupons?
Unfortunately, Oriental Trading does not accept coupons from competitors like Party City, Dollar Tree, or Michaels. Oriental Trading frequently offers coupons and sitewide sales though to save money on orders.
How quickly does Oriental Trading ship orders?
Oriental Trading offers several shipping options. Standard shipping takes 5-8 business days. Expedited shipping gets your order there in 3 days or less. Overnight shipping is available for a rush. Shipping speed depends on your location too.
Is there an Oriental Trading app?
Yes, Oriental Trading has a free mobile app on iOS and Android. You can browse products, manage your account, track orders, create wish lists, access coupons, and shop the entire inventory from your smartphone.
What holidays does Oriental Trading sell supplies for?
Oriental Trading offers party supplies for virtually every holiday including Halloween, Christmas, Valentine's Day, Easter, 4th of July, New Years, and more.
Does Oriental Trading sell on Amazon?
Yes, Oriental Trading sells a large selection of their products through their Amazon store. This offers an alternative ordering option with Prime shipping benefits.
What makes Oriental Trading unique?
Oriental Trading offers an enormous selection of party supplies, toys, novelties, crafts, decorations and more at wholesale prices. Known for cheap bulk pricing and treasure hunt shopping experience.
How long does Oriental Trading shipping take?
Oriental Trading offers standard shipping which takes 7-10 business days. For faster delivery, you can choose expedited shipping for a fee to receive your order in 2-5 business days.