No doubt that Ulta is one of the most popular beauty stores in the United States. With a wide variety of products and brands, Ulta is a one-stop-shop for all your beauty needs. However, are there any sites or stores similar to Ulta beauty?
In this article, you are going to discover top Ulta competitors that offer similar products and also few of them might ship worldwide.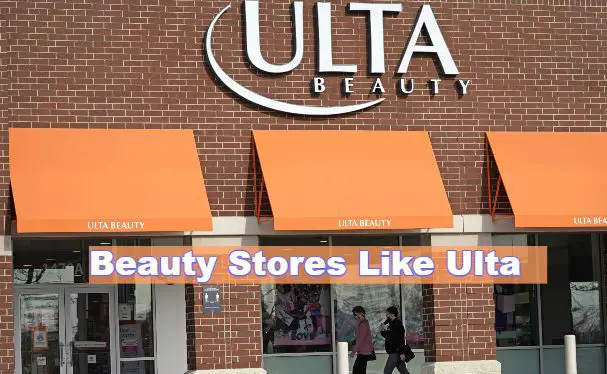 11 Best Beauty Shops Similar To Ulta
1. BeautyBay
BeautyBay is a great place to find deals on beauty products. They offer free shipping for orders over $85, plus a wide selection of products and brands. They also offer free returns, so if it doesn't work out, you don't have to worry about paying any shipping fees. It is among the great stores like Ulta to shop for beauty products.
2. Sephora
The first thing you'll notice about Sephora is that the entire store is organized into sections, which makes it easy to find the products you're looking for no need to search through the entire store. Its makeup department is also part of those good places like Ulta to start for high-end products, and you can get basic beauty items, such as skincare and body products, in the department, too. It also has its own beauty school, where you can take makeup classes and learn about all things beauty.
3. Dermstore
Dermstore is another great place to shop for beauty products. They offer free shipping on some orders. From makeup to skincare, they have a huge selection of brand names to choose from. Their return policy is a little bit better than most of those Ulta competitors, but you only have 30 days to return.
4. Lookfantastic
Lookfantastic is among the great stores like Ulta beauty to find affordable makeup, which is a huge plus. But, they also have an amazing selection of skincare and hair care products.  It is also a great place to buy beauty, skincare, haircare, and other products and it offers free shipping on orders above $50 in some regions.
5. Beautylish
If you're looking for a shopping destination for beauty, makeup, skincare, and accessories, Beautylish is among the top Ulta competitors to check out. The site carries a variety of top-name brands, including Clinique, Dior, and Urban Decay. It is a well-curated site with a reputation for offering the absolute best in products. It is a top-tier beauty site that offers free shipping on orders over $45 in some regions.
6. Fragrancenet
Fragrancenet is a website that sells beauty products for the home and body. The site's current top sellers include Jane Iredale make-up removers, Korres shampoo, and Perricone MD products. Fragrancenet has a wide selection of makeup and skincare products and offers free shipping with every order.
7. Wet n Wild
Wet n Wild is a cosmetics company that sells a wide variety of high-end cosmetics. The company offers free shipping on orders over $50 and offers promotions for customers. Wet n Wild also has a community section where customers can view makeup looks and read reviews.
8. Gilt
Gilt offers a curated selection of cosmetics and skincare from top brands, including Urban Decay, Stila, Tom Ford, and Chanel. The site offers free shipping on orders over $50 in some regions and accepts returns within 10 days of purchase. There's even a custom-order option for makeup that allows shoppers to customize the packaging to create a unique look.
9. Follain
Follain is an online retailer of beauty products such as shampoos, conditioners, serums, and eye makeup. The site offers free shipping on some orders and has a rewards program that allows customers to earn points and redeem them for free shipping on future orders.
10. Sally Beauty
With more than 500 brands, Sally Beauty has a ton of beauty products to choose from. It has a great selection of beauty items in its makeup and beauty departments (plus some hair products). And if you're not sure about a specific product, they have a great return policy. Plus, they have coupons on their site that you can use.
11. Cult Beauty
If you're looking for beauty stores like Ulta, you can't go wrong with Cult Beauty. They have a ton of brands, and, they also have a great return policy! They offer a 30-day money-back guarantee and free returns with proof of purchase. They feature a ton of colour, which is perfect if you're looking for a new foundation.

Dhare is a popular blogger and also runs a boutique business. He has a lot of years of experience, so he knows a lot about fashion in general. So, he is sharing his information and technical stuff in this diary.