Looking for stores similar to Burberry's classic British style? Get ready to discover 12 top Burberry alternatives for luxury fashion flair.
In this post, I'll explore chic Burberry competitors to satisfy your cravings for sophisticated designs and quality craftsmanship.
Whether you love Burberry's iconic trench coats or just want to expand your high-end options, these similar brands offer runway-worthy style.
I'll outline the key benefits of each Burberry rival so you can find a new favorite for plaid prints, leather goods, tailored suits and other polished essentials.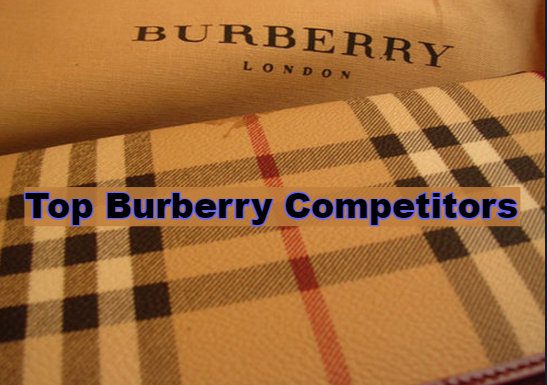 12 Best Luxury Burberry Similar Brands & Stores For Shopping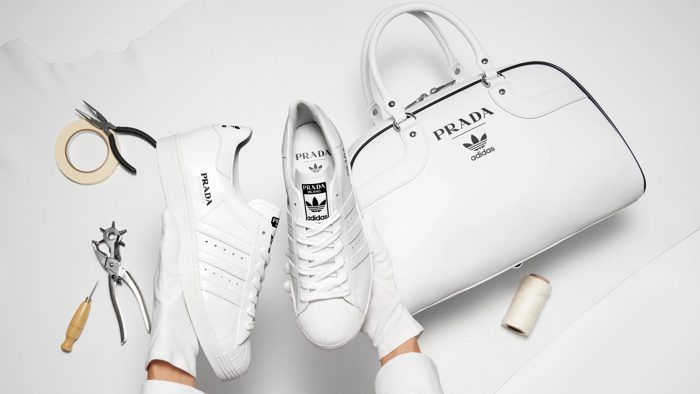 Founded in Milan, Italy in 1913, Prada is one of the top luxury fashion houses today. It has mastered refined, elegant style with a modern edge.
They are best known for its luxury handbags, shoes and accessories. Some of their signature styles include its popular Saffiano leather bags, stylish heels and bold statement pieces.
They also produces high-end clothing, fragrances and sunglasses.
Key reasons to shop there:
Sleek, sophisticated Italian style
Investment handbags and accessories
Innovative fashion-forward collections
Prestigious luxury brand name and heritage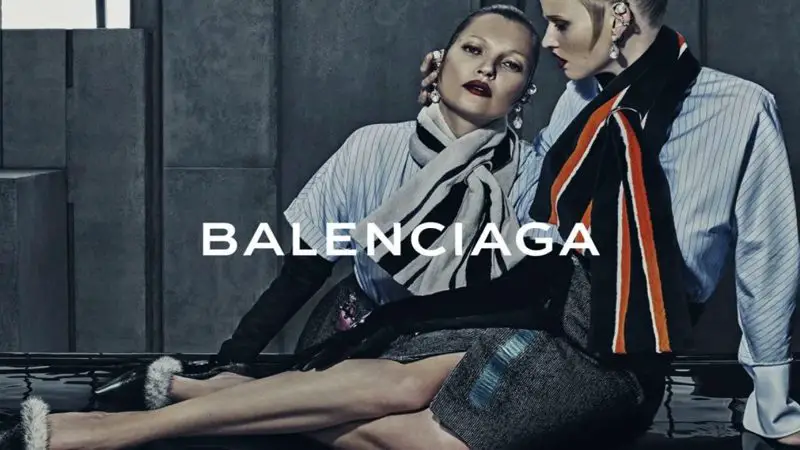 The avant-garde Spanish fashion house Balenciaga was founded by Cristóbal Balenciaga. It's known for its experimental, cutting-edge designs and urban streetstyle.
Balenciaga creates trendsetting clothing, handbags and shoes. Some bestsellers include the their City bag, chunky sneakers, oversized blazers and futuristic sunglasses. Its current creative director, Demna Gvasalia, has made waves in the fashion industry.
Key reasons to shop there:
Daring, boundary-pushing style
Oversized streetwear look
Luxury bags and accessories
Influential and directional collections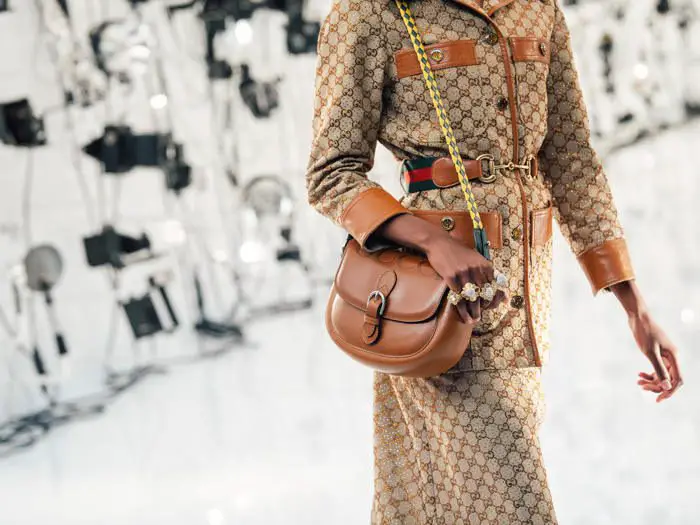 Gucci is one of the world's most famous and valuable Italian fashion brands like Burberry. It was founded in 1921 by Guccio Gucci in Florence, Italy. This alternative clothing company makes leather goods, shoes, ready-to-wear and accessories.
It is renowned for its 'GG' monogram and distinctive Italian craftsmanship. Its famous Dionysus and Marmont bags, horsebit loafers, and statement logo belts are some of the things that people want the most.
Key reasons to shop there:
Timeless 'GG' logo prints
Luxe Italian leather goods
Sophisticated, polished aesthetic
Investment handbags and shoes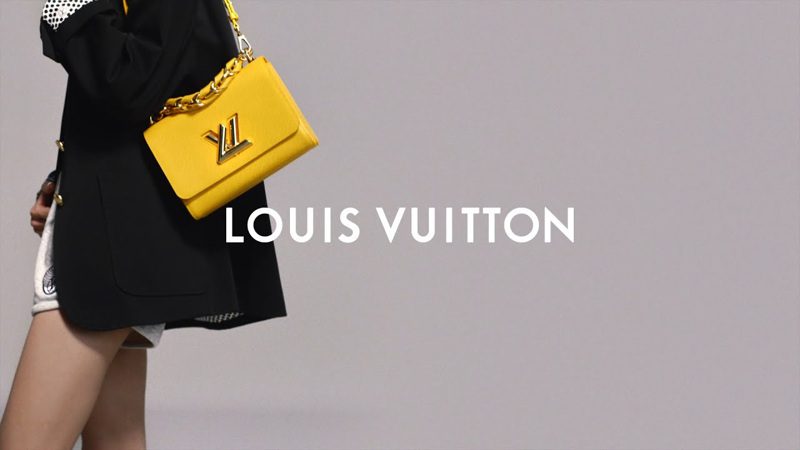 French fashion house Louis Vuitton is one of the oldest and most luxurious brands in the world. LV is best known for its monogrammed bags and travel luggage as well as its high-end leather goods.
Some quintessential LV pieces are the Speedy, Neverfull, Keepall and Pochette bags. It also produces ready-to-wear collections, shoes, accessories, watches and jewelry.
Key Perk:
Iconic, globally recognized monogram
Superior craftsmanship and quality
Travel heritage and elegant luggage
Extensive range of luxury leather goods

Giorgio Armani is an iconic Italian fashion house founded by Giorgio Armani and Sergio Galeotti in 1975. It's a leader in sophisticated Italian style and offers several luxury fashion lines.
This alternative brand is acclaimed for its elegant, tailored blazers, suits and eveningwear. It also produces stylish shoes, handbags, jewelry, home goods and beauty products.
Key Perk:
Quintessential Italian elegance
Impeccably constructed suits and blazers
Minimalist, refined aesthetic
Red carpet worthy eveningwear

Aldo is a Canadian footwear and accessories brand founded in Montreal in 1972. Unlike luxury brands in this blog post, this alternative offers more affordable contemporary styles.
They are especially popular for its wide range of trendy shoes and boots for women and men. However, it also sells handbags, jewelry and other accessories. Their products range from dressy to casual.
It is known for quickly translating catwalk trends into stylish but inexpensive designs. It releases new collections monthly to keep up with consumer demand. They have over 3000 stores in 100 countries worldwide.
Reasons to shop there:
On-trend shoes and accessories
Affordable pricing
Extensive selection for women and men
New collections every season

Saint Laurent captures rock n' roll cool with a rebellious edge. Its current creative director Anthony Vaccarello carries on the brand's iconic legacy.
It is loved for its statement jackets, sleek dresses, tailored blazers and edgy accessories. Popular products include its Tribute sandals, Sac de Jour bags, leather jackets and sunglasses. It epitomizes Parisian style.
Reasons to shop there:
Timeless, rebellious rock chic aesthetic
Leather jackets and polished tailoring
Coveted handbags like the Sac de Jour
Pointy heels and statement boots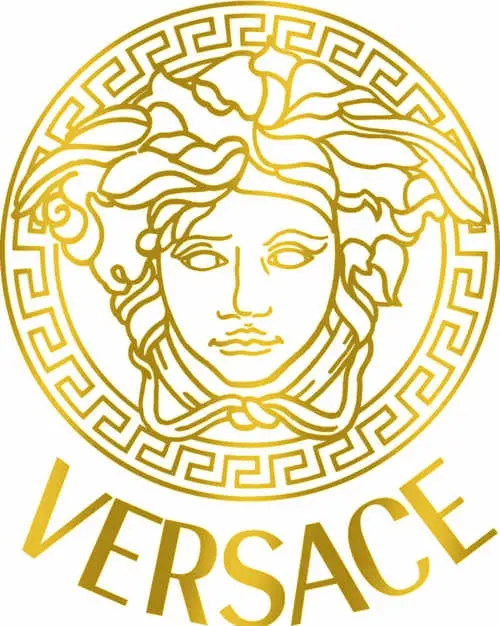 Versace is an elite Italian fashion label that creates ready-to-wear, accessories and more.
It's known for big, flashy styles with prints and decorative details. It's known for its flashy dresses and slinky shapes.
Their signature motifs include the Medusa head and Greek keys. Popular products include its baroque print designs and chainmail dresses. It has over 200 stores worldwide.
Key Perk:
Bold, opulent Italian styling
Head-turning prints and details
Statement making accessories and shoes
World-famous fashion shows and campaigns

It is renowned
for its down jackets, ski suits and other technical garments.
However
, it also offers complete collections of clothing, footwear and accessories.
It
is praised
for combining fashion, comfort and performance. Its sleek quilted styles are perfect for the slopes or sidewalks. It even operates over 250 retail stores globally.
Key Perks:
Expertly crafted, high-performance outerwear
Sleek quilted down jackets
French alpine heritage and craftsmanship
Apres-ski inspired winter style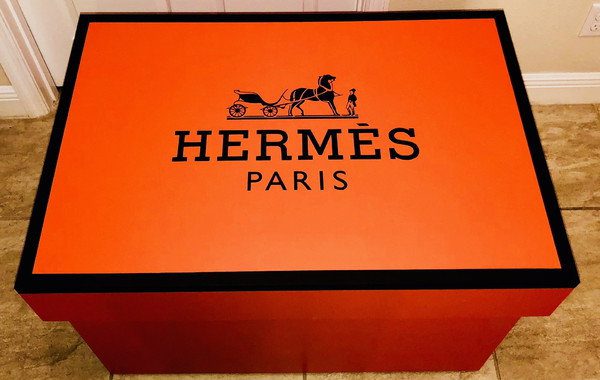 Iconic French luxury house Hermès is famous for its silk scarves, handbags and fragrances. This clothing competitor represents the pinnacle of craftsmanship.
The house is renowned for its Birkin and Kelly bags, which are among the most coveted and expensive in the world.
It also produces ready-to-wear fashion, shoes, accessories and homewares. Its signature orange boxes and branding are globally recognized.
Key Perks:
Pinnacle of French luxury and quality
Coveted and iconic Birkin and Kelly bags
Timeless silk scarves and equestrian roots
Understated, sophisticated style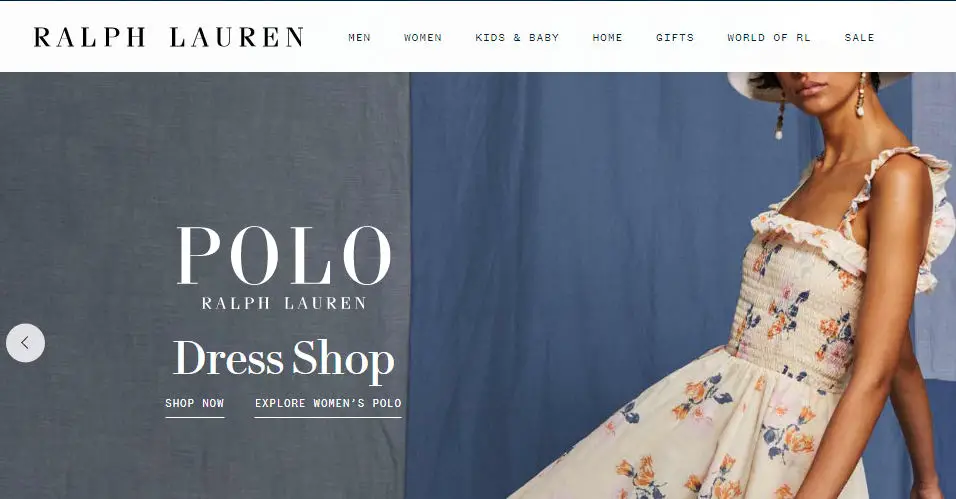 American fashion label Ralph Lauren was founded in 1967 by designer Ralph Lauren. It embodies East Coast preppy style and all-American luxury.
This clothing store is known for its polo shirts, cable knit sweaters and Oxford shirts. It also produces suiting, dresses, outerwear, handbags, accessories and home furnishings. The brand has a classic, country club-inspired aesthetic.
Key Perks:
Quintessential preppy American style
Iconic polo bear logo
Tailored suiting and Oxford shirts
Luxe, aspirational lifestyle brand

Italian fashion house Fendi is recognized for its opulent designs crafted from luxe materials like fur and leather.
It creates ready-to-wear fashion, handbags, shoes, accessories and fragrances. Some of its most popular pieces include the Peekaboo and Baguette bags, logo tights and shoes like the Fendi First. The brand evokes lavish Italian glamour.
Key Perks:
Luxe detailing and craftsmanship
Coveted 'It bags' like the Peekaboo and Baguette
Signatory FF logo pattern
Indulgent leather goods and clothing
Conclusion
While no other brands can truly replace iconic Burberry, these luxury and contemporary labels offer excellent alternatives. Each similar brand provides its own unique twist on refined elegance and style.
Whether you're looking for designer handbags, polished suiting or streetwear edge, stores like Burberry listed above have something special to offer.
So explore all these fantastic Burberry alternatives to refresh your wardrobe and accessories collection with timeless investment pieces and trend-driven seasonal favorites.
Discover new Burberry similar websites that speak to your personal taste and elevate your look.
FAQs On Brands Like Burberry
What are Burberry's most famous products?
Some of Burberry's most iconic products include its trench coats, checkered scarves, Nova check pattern and Prorsum handbags. It's renowned for classic British outerwear and accessories.
What is Burberry's target audience?
Burberry targets aspirational luxury shoppers, particularly high-end fashion consumers interested in refined, understated style. Its core demographic is upper-middle class and wealthy.
Is Burberry British or Italian?
Burberry is a British luxury fashion house, founded in Basingstoke, England in 1856. Its styles reflect traditional British heritage.
What is Burberry best known for?
Burberry is best known worldwide for its iconic trench coats and checkered patterns. Its trench coats were originally designed for British officers in WWI.
Who owns Burberry?
Burberry is currently owned by Burberry Group PLC which is listed on the London Stock Exchange. Marco Gobbetti serves as the CEO.
Why is Burberry so expensive?
Burberry's products are so expensive due to the luxury quality materials, expert craftsmanship and prestigious branding. As a high-end British heritage label, its prices reflect its exclusivity.
What makes Burberry unique?
Burberry's signature checkered pattern in camel, black, red and white makes the label instantly recognizable. Its classic British heritage and trench coats give Burberry a unique identity.