Vans shoes have become ubiquitous – you see those simple canvas sneakers everywhere these days. From middle schoolers to celebrities, Vans are the footwear of choice. But how did this brand go from a small skateboard shop in Southern California to a global shoe empire? There's a fascinating history behind Vans' rise to popularity.
A Brief History of Vans
Vans started off in Anaheim, California in the 1960s. The Van Doren family opened a store catering to local skateboarders by making canvas deck shoes specifically for shredding the pavement. At first, Vans were just a niche skate shoe sold in Southern California. But by the 1980s, Vans cultivated a nationwide following through brilliant guerrilla marketing at skateboarding and BMX events. Soon Vans became the official shoe of alternative sports in America.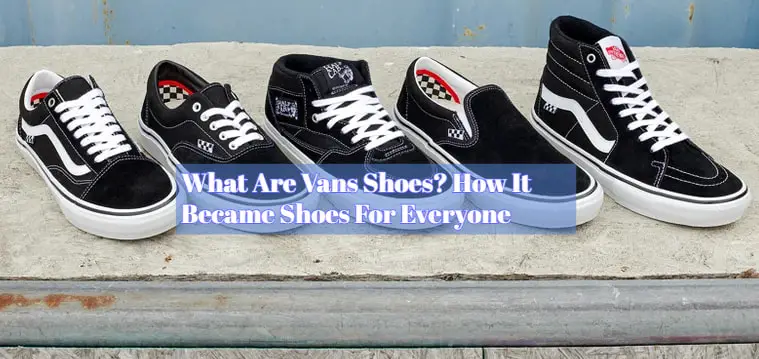 What Are Vans Shoes?
Vans are a type of vulcanized canvas slip-on sneaker distinguished by their waffle-pattern rubber soles. The lightweight, flexible construction and grippy tread provided support for manoeuvring skateboards and bikes. The canvas uppers breathed well and conformed to feet. Vans' "Off The Wall" tagline encapsulated the brand's plucky spirit attracting rebellious free-spirited teens.
Early iconic Vans models like the Era, Authentic and Old Skool had a low-profile, understated look. But Vans allowed wearers to customize their own shoes with creative patterns and prints using a broad colour palette. This fostered a sense of individual expression.
Reasons Why Vans Became So Popular
Several factors came together to drive Vans' popularity beyond just skate and surf fans to become mainstream casual footwear.
Affordability – Vans have always been reasonably priced, especially compared to athletic shoes. Even customized Vans cost under $100 making them accessible.
Comfort – The lightweight canvas upper and cushioned rubber sole provided all-day wearability right out of the box without needing to be broken in.
Versatility – The simple styling worked well for school, weekends or work. Vans spanned boundaries between subcultures effortlessly going from boardwalks to classrooms.
Authenticity – Vans maintained street credibility as a true skateboarding brand not just a fashion label capitalizing on trends. It kept core fans loyal.
Individuality– Customization allowed free self-expression. Teens could design shoes showcasing their personality.
Collaborations – Co-branded Vans collections with musicians, artists and designers expanded the brand's appeal significantly.
Pop culture – Vans got boosted by movie product placements (Fast Times at Ridgemont High), sports sponsorships and musician endorsements.
Fashion cycles – The cyclical nature of trends helped bring Vans back en vogue periodically even after declining. Vintage Vans became iconic.
Types of Vans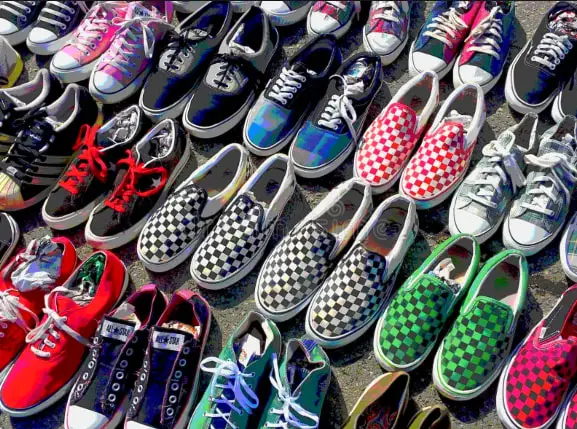 While Vans Classics like the Authentic, Era and Old Skool remain popular, the company has expanded its portfolio with innovative sneaker options:
Slip-Ons – Elastic side Accelerator, Zapato Del Barco models
Low Tops – Old Skool, Authentic, Ward, Atwood, SK8-Hi slim
High Tops – SK8-Hi, SK8-Hi Pro, Kyle Walker Pro
Weatherized – Chukka boots, SK8-Hi MTE
Performance – UltraRange rapid weld, Comfycush, Popcush insoles
Lifestyle – California, Court midi, Durado
Vans also routinely drops limited edition shoes with designs from collaborators like Disney, Nintendo, Van Gogh and more. Customized Vans created individually or at the company's in-store design centres offer one-of-a-kind expressions.
What Are Vans Shoes Made Of?
Vans constructed their original core models from durable canvas uppers and rubber waffle soles. However, today's Vans use various materials:
Uppers – Canvas, suede, leather, textile
Midsoles – EVA foam, PopCush foam
Outsoles – Rubber, gum rubber
Lining – Canvas, textile
Vans remains committed to using sustainable construction methods including renewable materials, water-based adhesives and recycled laces.
Are Vans Comfortable?
Vans OLD SKOOL offers pillowy comfort right out-of-the-box due to:
Ultracush Lite drop-in sockliner – cushions every step
PopCush heel insert – absorbs impact
Flexible vulcanized construction – moves naturally with feet
Breathable canvas upper – prevents overheating
Added arch support – contours around feet
Vans Customs provides personalized fit by choosing color, patterns, materials and decorations for one-of-a-kind shoes. For wide feet, the Authentic and Slip-On fits well.
What Are Vans Shoes Good For?
Casual wear – Vans Classics' timeless style works for most casual settings.
Skateboarding – The original use, rubber soles still grip boards well.
BMX/moto – Low profile and flexibility helpful for control.
Music festivals – Lightweight and comfortable for all-day wear.
Travel – Many styles pack well and make good sightseeing shoes.
Work – Slip resistant soles and professional colorways work for jobs allowing sneakers.
Conclusion
From grassroots skate shoes to worldwide fashion staple, Vans has come a long way while staying true to their SoCal roots. Thanks to their timeless styling, emphasis on youth culture, comfort and affordability, Vans has become one of the most ubiquitous shoes around.
Everyone from rebellious tweens to Hollywood celebrities to suburban moms embraces the casual cool Vans represent. Collaborations with major brands and influencers keep them fresh. Yet at their core, Vans still embody a carefree creative spirit and loyal community spirit.
Next time you slip on your trusty pair of slip-ons or lace up your Old Skools, appreciate that you are stepping into an icon. While trends come and go, some shoes just don't go out of style. It seems Vans will always have a place firmly on our feet and in our closets.
Frequently Asked Questions about Vans
When did Vans get popular?
Vans first gained popularity in Southern California in the 1970s among skateboarders and BMX riders. By the 1980s, Vans had cultivated a national following across the US through grassroots marketing at alternative sport events.
Why did Vans get so big?
Several factors drove Vans' rise: affordability, comfort, versatility, authenticity, customization, pop culture exposure, fashion cyclicality, and collaborations. Vans maintained credibility as a real skate/surf brand which kept core fans loyal over decades.
How much do Vans shoes cost?
Most classic Vans shoes cost $50-$60. Customized Vans cost $65-$75 for an additional design fee. Some limited edition and specialty collaborations may cost up to $100. Vans are considered very affordable compared to other sneaker brands.
Who owns Vans shoes now?
Vans is currently owned by VF Corporation, one of the largest apparel companies in the world with brands like The North Face, Timberland, Dickies, and Supreme. VF Corp acquired Vans in 2004 but allowed it to retain autonomy.
Where are Vans shoes made?
While Vans got its start in California, today the shoes are manufactured in multiple countries around the world including Vietnam, China, Mexico, and Italy following Vans' quality standards.
How long do Vans shoes last?
With proper care, most Vans shoes can last 1-2 years with regular wear. However, the lifespan depends on the model and usage. Materials like canvas and rubber will last longer than suede or leather. Skating will wear them down faster than casual use.
How do you clean Vans?
Use mild soap and water for canvas Vans. Use suede cleaner and brush for suede. Spot clean leather Vans. Remove laces and insoles. Air dry away from direct heat. Avoid washing machines.
Are Vans shoes good for walking?
Vans offer sufficient cushioning and support for shorter walks and city use. For heavier walking, look for Vans Comfycush with added arch support and UltraCush insoles. Or try other athletic brands designed specifically for extended walking.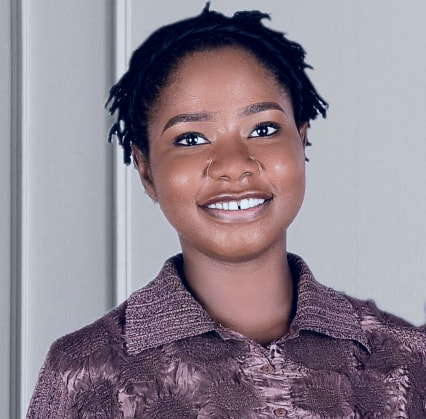 Blessing Bunmi is the founder and CEO of Blowra, the leading style guide providing insider fashion and shopping tips. With over 4 years of retail experience, She created Blowra to empower readers to confidently express their personal style.