If you're in the market for new boots like Sorel. But with a wide variety of brands out there, you are confused about which one to pick. In this article, we are going to list the best shoe brands like sorel along with their description that can make you decide what they can offer you.

About Sorel
Sorel Boots is among the most popular footwear companies in the industry. The entire collection of Sorel Shoes is renowned for its toughness and comfort. It was founded in 1962. Now, Columbia Sportswear owns and controls it. Thousands of reviews and feedback from consumers worldwide confirm this. Sorel is the top winter boot production company around the globe.
11 Best Boot Brands Similar To Sorel But Cheaper
You can get affordable winter boots from brands like Sorel, so you don't have to spend too much money. They have winter boots for every need, from weatherproof leather boots to cozy shearling-lined styles. Looking for affordable cold-weather boots similar to Sorel? We've got you covered with our top picks for budget-friendly stores.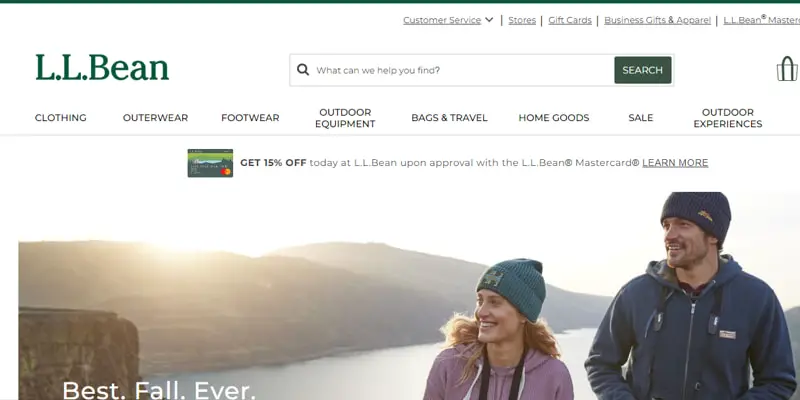 Founded: 1912
Target Audience: Outdoor Adventurers
Categories: Footwear, Apparel, Gear
Popular Products: Bean Boots, Flannel Shirts
Known for their durable, outdoorsy clothing and footwear, L.L.Bean offers many winter boots with a look and feel similar to Sorel. But without the painful price tag.
Their leather and rubber "Bean Boots" are a longstanding customer favourite. While not as clunky in design as Sorel, they offer the same waterproof protection and traction. For a slightly dressier shoe, try their shearling-lined leather boots. Or choose from duck boots, rain boots, and snow boots – all for under $150.
Key Highlights:
Timeless, classic style
Great quality and durability
Waterproof protection
Shearling/faux-fur lining for warmth
Comfort and traction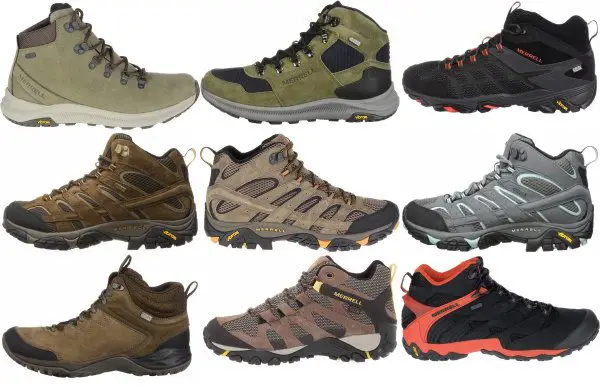 Founded: 1981
Target Audience: Outdoor Enthusiasts
Categories: Hiking Shoes & Boots
Popular Products: Moab Hiking Shoes
Known for their hiking boots and trail shoes, Merrell makes excellent cold weather boots suited for snow and ice. Their faux fur and fleece-lined waterproof styles mimic the Sorel look for much less.
It uses sticky Vibram outsoles and air cushion midsoles across their snow boot lineup for grip and comfort. Models like the popular Merrell Moab Polar Waterproof boots and Merrell Thermo Rogue Boots offer the traction to tackle icy sidewalks and trails.
Key Highlights:
Warm fleece and faux-fur lining
Waterproof leather and rubber exterior
Excellent traction control for slippery conditions
Comfortable even after hours of wear
Great quality at a reasonable price point
Founded: 1938
Target Audience: Outdoor Enthusiasts, Adventurers
Categories: Footwear, Apparel, Gear
Popular Products: Columbia PFG shirts, Columbia rain jackets
From their innovative rain jackets to their durable footwear, Columbia gears its products toward outdoor activity. Their winter boots feature technology to keep feet warm, dry, and grippy on icy terrain.
Choices like the Columbia Women's Ice Maiden II Snow Boot mimic Sorel's style for much less. With a waterproof leather and textile upper and faux-fur collar, these boots look and feel like Sorel's signature Joan of ArcticTM boots.
For men, the Columbia Bugaboot Plus IV boot offers a similar aesthetic and cold-weather performance. Expect reliable winter protection for around $120 per pair.
Key Highlights:
Omni-HeatTM reflective lining for warmth
Waterproof construction
Advanced traction rubber outsole
Soft faux-fur lining
Cushioned insole for comfort and support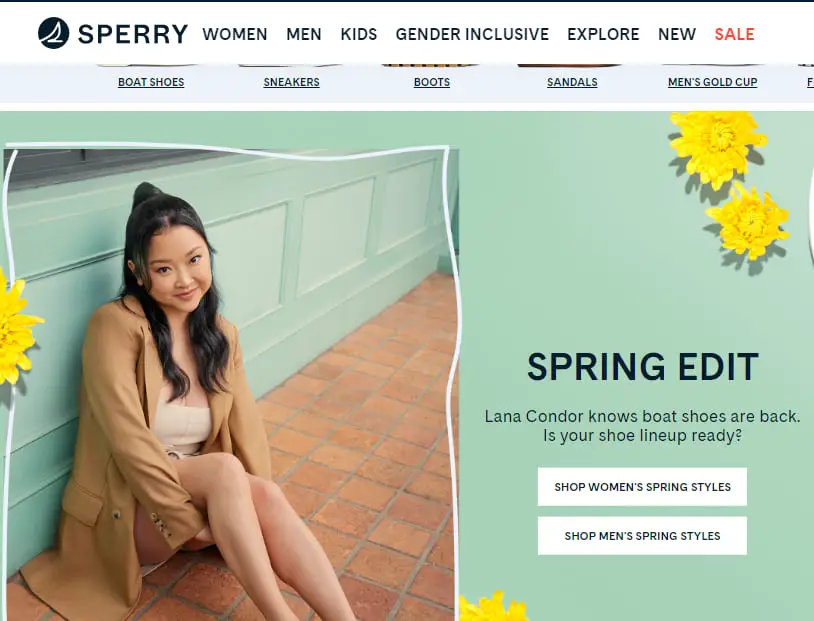 Founded: 1935
Target Audience: Casual Footwear Enthusiasts
Categories: Boots, Boat Shoes, Sandals
Popular Products: Sperry boat shoes
Best known for their boat shoes, Sperry also makes weather-ready winter boots at an affordable price point. Their duck-style boots often retail for under $100.
Choices like the women's Saltwater Duck Boot feature a quilted shaft, micro-fleece lining, and wave-siping outsole for winter traction.
For men, the Avenue Duck Boot offers similar protection in a lace-up leather duck boot silhouette. Both keep feet warm down to freezing temps while mimicking the bulky look of Sorel brand.
Key Highlights:
Warm micro-fleece lining
Wave-siped outsole for traction on ice and snow
Water-resistant materials
Padded collar for comfort
Affordable price point under $100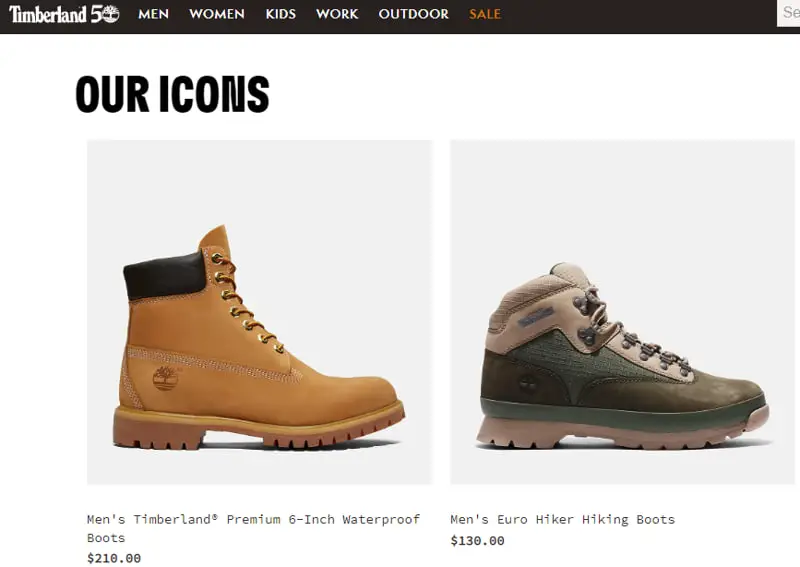 Founded: 1928
Target Audience: Outdoor Adventurers
Categories: Boots, Apparel, Accessories
Popular Products: Timberland leather boots, Timberland fleeces
Timberland is among brands similar to Sorel that offers durable, weather-ready boots designed for the outdoors. Many of their leather and rubber lug-soled styles mirror the Sorel Joan of ArcticTM at nearly half the price.
Choices like the women's Timberland Courmayeur Valley Waterproof Boot or the men's Timberland Bota Fold-Down Waterproof Boot offer a similar look and cold-weather performance. Expect waterproof leather, chunky lug traction, and plush fleece lining from around $90 – $130.
They also offer more affordable nylon and fabric hiker-style winter boots. So you can get the Sorel look on a budget.
Key Highlights:
Waterproof leather or fabric construction
Seam-sealed for weather protection
Prima loft® insulation for warmth
Anti-fatigue comfort footbeds
Excellent traction control on snow and ice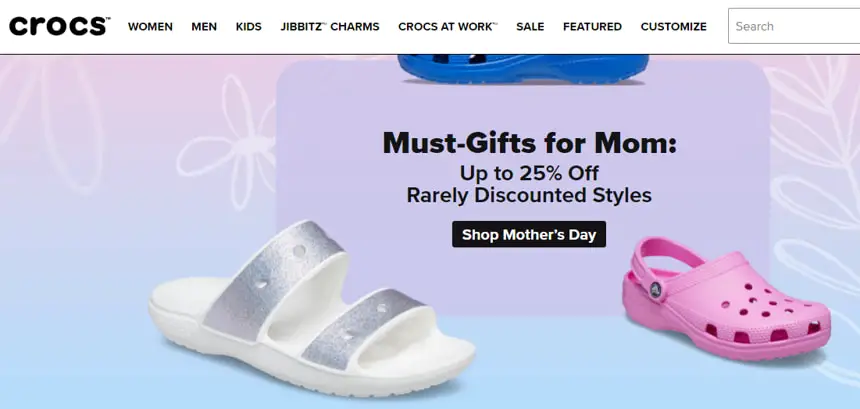 Founded: 2002
Target Audience: Families, Hospitality Industry
Categories: Clogs, Sandals, Boots
Popular Products: Classic clog
Crocs have expanded far beyond their signature clogs. Today they offer a variety of winter-ready styles, including faux-fur lined boots that deliver comfort at an easy price point.
Choices like the Crocs Women's Winter Puff Boot or Crocs Men's Winter Puff Boot offer a casual take on the Sorel look for under $60. With fuzzy linings and treaded soles, they make excellent apres-ski or sledding boots for the whole family.
Those needing something more heavy-duty can consider Crocs' AllCast Waterproof styles. They offer fully waterproof leather uppers and rugged outsoles to mimic Sorel quality for around $100.
Key Highlights:
Soft, plush linings
Treaded outsoles for snow/ice traction
Water-resistant or fully waterproof models available
Superior comfort and cushioning
Budget-friendly price point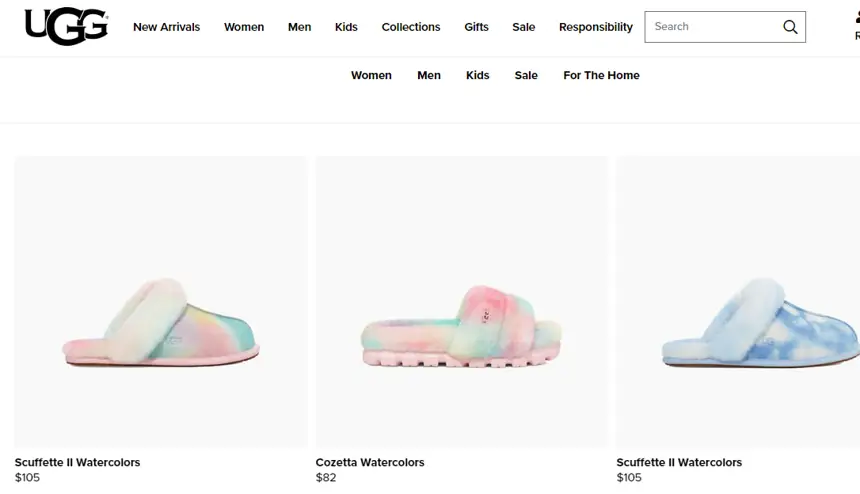 Founded: 1978
Target Audience: Casual Footwear Enthusiasts
Categories: Boots, Slippers, Apparel
Popular Products: UGG Classic boot
UGG made shearling boots a fashion staple. Expanding beyond slippers and fashion boots, they now offer durable styles that mimic Sorel's performance without the staggering price tag.
Choices like the women's Lodge Waterproof Leather Boot or men's Butte Waterproof Boot offer weather protection starting around $160. With a strap and lugged outsole, the Dakotah Waterproof boot offers Sorel's signature Joan of Arctic look for less.
For casual wear, UGG's faux fur and sheepskin-lined styles with EVA soles offer cozy warmth around town. There's plenty of cute, comfort-driven options for nearly half of Sorel's retail prices.
Key Highlights:
Signature UGG sheepskin lining for warmth
Genuine or waterproof leather constructions
Durable, lugged rubber outsoles
Moisture-wicking wool interior
Stylish, casual appeal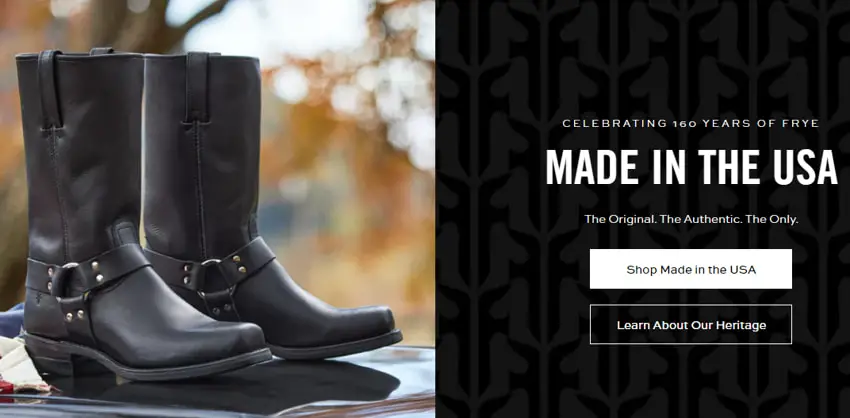 Founded: 1863
Target Audience: Leather Footwear Enthusiasts
Categories: Boots, Oxfords, Sandals
Popular Products: Frye Melissa Button Boot
Known for handcrafted leather boots, Frye offers timeless styles with an emphasis on quality materials. Their lugged-sole boots designed for winter resemble classic Sorel silhouettes for less.
Choices like the women's Samantha Hiker boot or men's Logan Cap Toe boot offer a refined take on the Sorel Joan silhouette for around $150-$200. Both feature leather upper, rubber shell, and lugged outsole for optimal winter traction.
Frye's signature harness boots, lug-soled moto boots, or shearling-lined campus boots offer sleek leather style with enhanced grip and warmth for winter. Expect carefully sourced leathers and attention to detail.
Key Highlights:
Premium leather constructions
Handcrafted quality and detailing
Signature lugged outsoles for traction
Shearling lining for warmth and comfort
Timeless, fashion-forward styles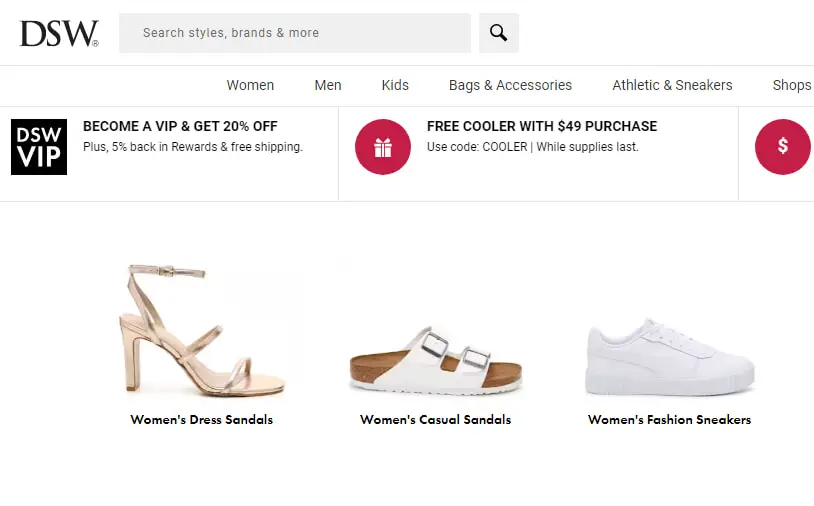 Founded: 1991
Target Audience: Value-driven Footwear Shoppers
Categories: Boots, Dress Shoes, Sandals, Accessories
Popular Products: Affordable boots, heels, sport shoes
DSW is known as a one-stop footwear shop for shoes at discounted prices. Browse their massive online selection and you'll find Sorel look-alikes from brands like Journee Collection, Crown Vintage, and Unisa.
For less than $100 you can score weather-ready boots with all the bells and whistles. We're talking faux-fur linings, water-resistant leather or nylon uppers, tractioned outsoles, and lugged heels. Both function and fashion for a fraction of Sorel's price point.
They also carry name brands like Columbia, Bearpaw, and Naturalizer that mimic Sorel quality at an affordable price. Expect major savings on whatever winter-ready style suits your needs.
Key Highlights:
Massive selection of footwear
Discounted pricing on major brands
Fast free shipping and returns
Trendy to timeless style options
Great deals on functional winter boots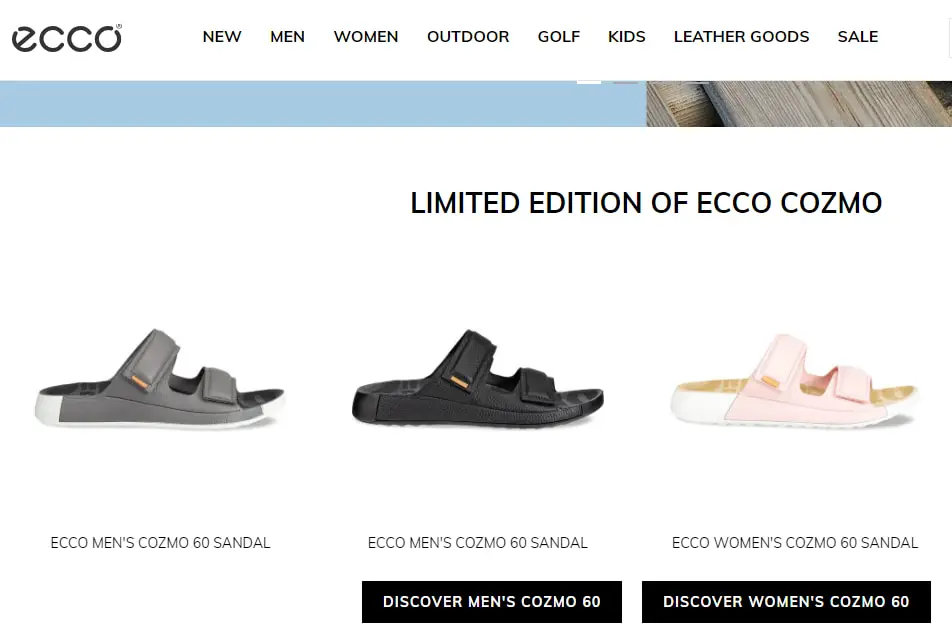 Founded: 1963
Target Audience: Quality Comfort Footwear Buyers
Categories: Dress Shoes, Sandals, Sneakers, Boots
Popular Products: ECCO Golf Shoes
From heels to hiking boots, ECCO is renowned for comfort technologies like cushioned insoles and flexible soles. Their winter collection includes durable, weather-ready styles that rival the performance of Sorel's iconic boots.
Choices like the women's Ecco Elaine II Boot or men's Ecco Roxton High Top Boot offer sleek leather uppers, soft linings, and lugged rubber soles. The Ecco Exostrike Hiking Boot provides an athletic alternative to Sorel's signature bulky style. Expect enhanced comfort and cushioning for around $170 per pair.
Key Highlights:
Rich leathers and suede uppers
Waterproof and breathable membrane
Cushy insole with removable insert
Rugged rubber outsole with winter traction
Anatomically shaped toe box for comfort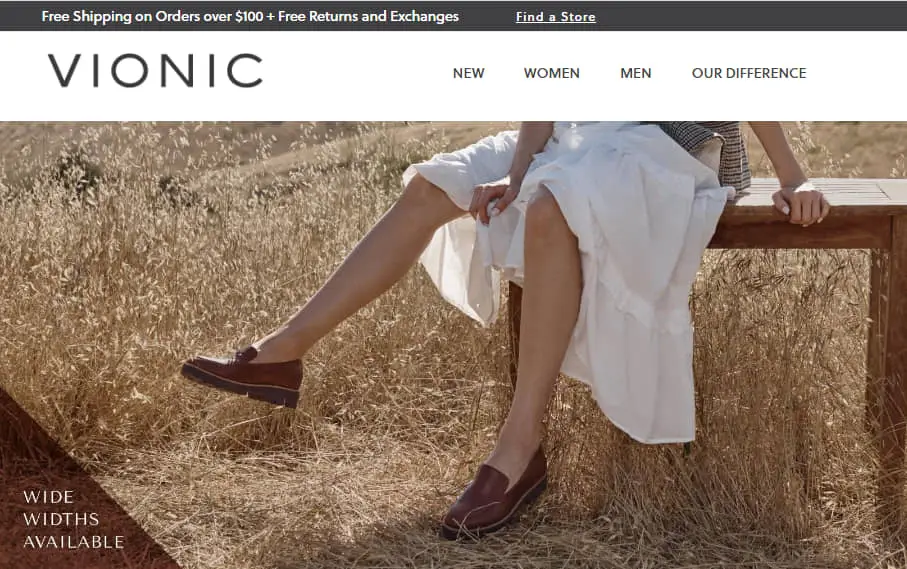 Founded: 1979
Target Audience: Footwear with Orthotic Support
Categories: Sandals, Boots, Slippers
Popular Products: Orthaheel Technology Footwear
Developed by an Australian podiatrist, Vionic shoes feature built-in orthotic support for all-day wearability. The brand's winter collection includes water-resistant boots with faux fur linings, slight heels, and lugged soles to mimic Sorel's JoanTM silhouette.
Choices like the women's Vionic Ainslie Boot or men's Vionic Bruno Lace-Up provide optimal arch support in a stylish winter package for around $150-$180. Confident steps ahead!
Key Highlights:
Podiatrist-designed with orthotic support
Eva midsoles for shock absorption
Durable, water-resistant uppers
Faux shearling lining for warmth and comfort
Outsoles with traction control for winter
Conclusion
While Sorel undoubtedly makes quality winter boots, the sticker shock can seem daunting. Luckily, you have options. These top Sorel competitors give you the same performance, comfort and style as Sorel, all for less.
Whether you're looking for premium leather boots or vegan-friendly versions, the brands above have you covered. Their weatherproof technologies, cozy linings and top-quality materials are ready for winter's worst.
Next time you need new kicks to battle the cold, turn to these Sorel alternatives to keep your feet warm, dry and happy without breaking your budget.
Frequently Asked Questions About Sorel
What are Sorel boots most known for?
Sorel is most known for their durable, weatherproof winter boots. Their signature styles feature rugged rubber shells, leather accents, faux or real shearling lining, and heavy lugged outsoles that grip well on ice and snow.
Where did the company Sorel originate?
Sorel was founded in 1962 by Kaufman Footwear. The company was named after Dr. Edouard Sorel, a physician who created functional boots for the harsh winters in Canada.
What is Sorel's most popular boot style?
The Sorel Joan of Arctic boot is Sorel's most iconic and globally recognized style. It features a faux-fur collar, full rubber shell, and durable waterproof construction.
How much do Sorel boots cost?
Sorel boots typically range from $120 on the low end to $260 on the high end. Their most popular Joan of Arctic style retails for around $170.
Are Sorel boots good quality?
Yes, Sorel boots are known for their premium quality and durability. They use materials like full-grain leather, waterproof membranes, and hand-crafted construction for boots meant to last.
Do Sorel boots run big or small?
Sorel boots tend to run slightly big. It's recommended to order a half or full size smaller than your regular shoe size for the best winter boot fit.
Are Sorel boots comfortable?
With cushioned footbeds and fleece linings, Sorel boots are known for providing comfort despite their clunky exterior look. Their boots offer support while staying cozy.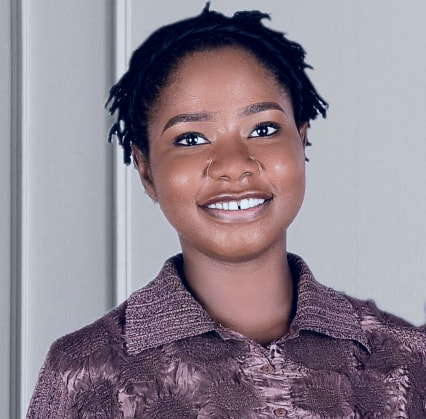 Blessing Bunmi is the founder and CEO of Blowra, the leading style guide providing insider fashion and shopping tips. With over 4 years of retail experience, She created Blowra to empower readers to confidently express their personal style.