For many people, height is a sensitive issue. You may wish you were just a few inches taller for any number of reasons – to feel more confident, to reach higher shelves, or even to gain respect. While you can't actually increase your height, you can create the illusion of added height by wearing certain shoes. With the right footwear choices, you can easily look 2-3 inches taller instantly!
This comprehensive guide covers proven tips, tricks and products to help you safely maximize your perceived height. Read on to learn how to pick the optimal shoes that will make you look taller.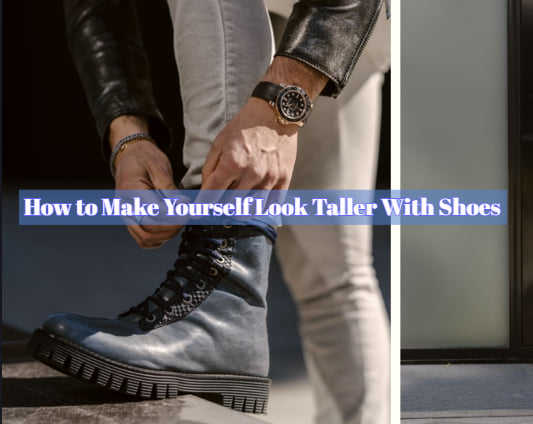 11 Ways to Make Yourself Look Taller With Shoes
Let's dive into the savvy tricks, tips and shoe styles that can transform your stature. From platform soles to custom inserts, discover how to walk tall and proud. You won't believe the boost you can get with the right well-heeled choices.
1. Opt for Platform Soles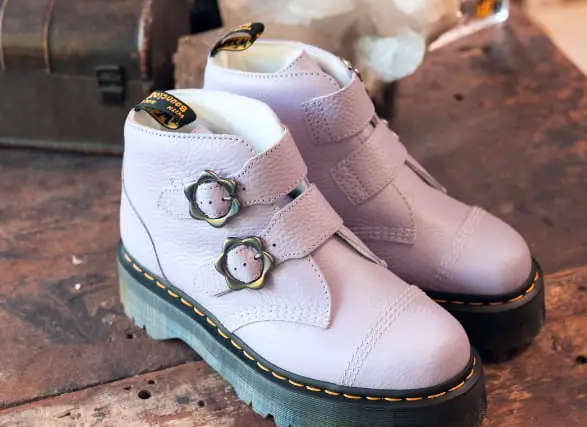 One of the most effective ways to immediately look taller is to wear shoes with thick platform soles. Platform shoes have soles that are thicker across the entire shoe, rather than just at the heel. Brands like Demonia and Jeffrey Campbell offer platform shoes and boots that can add 3-5 inches to your frame.
When selecting platform shoes, look for a sole height of at least 2 inches for a noticeable boost. Just beware of going too tall too fast – platforms over 3 inches high can be difficult to walk in. Slowly work your way up in height as you get accustomed to them.
The platform style balances out the foot so you can comfortably walk at greater heights. Get ready to step above the crowd and reach new heights instantly!
2. Choose High Heels To Look Taller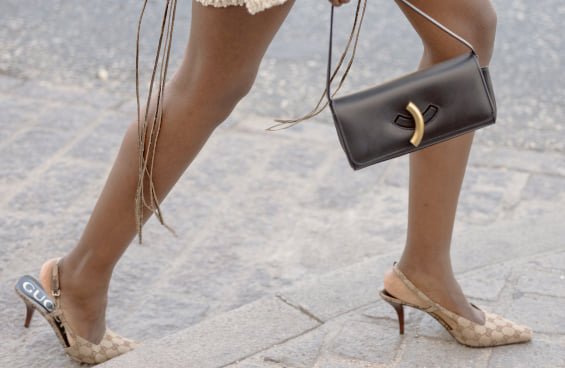 Heels are commonly thought of as the quintessential shoe for boosting height. While stilettos offer impressive inches, they can be challenging to walk in and wear for long periods. For increased comfort and stability, go for chunky, thick high heels rather than skinny stilettos.
Look for heels with a 2-3 inch height and a broad, sturdy heel base. The extra support helps take pressure off the toes and distributes weight evenly across the shoe. Test out wider widths as well to find the most comfortable fit.
When first acclimating to heels, start by wearing them at home for short time periods, like 30 minutes. Slowly increase the wear as your feet adjust. Proper heel height is key – too high and you risk injury, too low and you won't maximize height.
3. Choose Shoes With Thick Soles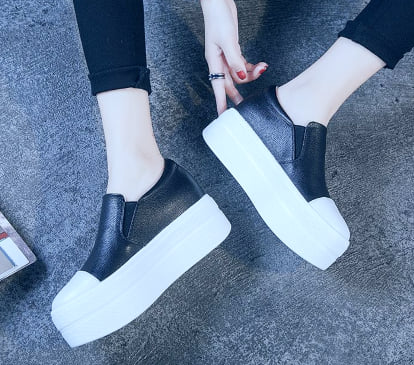 Regardless of the style, shoes with thick outer soles can elevate your height. Opt for soles at least 1.5 inches thick to gain a subtle lift. Boots and sneakers often have thick, chunky soles built into their design.
When shoe shopping, examine the soles of every pair you try on. Bend them to see how much they compress – the less bend, the thicker the sole. Test the sole by pressing down on it with your fingers – the firmer it feels, the better for boosting height.
Grippy rubber soles also help with stability as you walk taller. Brands like Dr. Martens or Timberlands offer unisex styles with enhanced sole height. Shoes with both a thick sole and moderate heel provide optimal comfort and height.
4. Use Height Insoles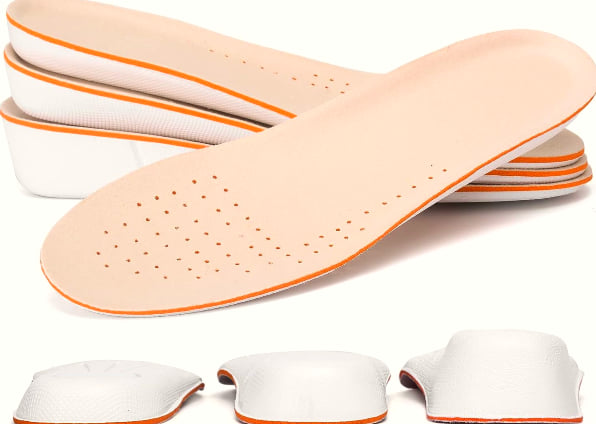 Slip height insoles into any regular shoes to discreetly look up to 2 inches taller. Insoles, also called lifts or elevator inserts, are designed to comfortably elevate your natural height. Look for insoles featuring high-density foam that conforms to the shape of your foot.
When shopping for insoles, consider your desired height increase and shoe size. Measure your foot length and width first. Size the insoles to fill any excess space inside your shoe so they stay in place as you walk.
Start with 1-inch insoles and work up to avoid straining feet. Take them along when trying on shoes to see how the new height feels. Insoles lift you up subtly while letting you wear low-profile shoes.
5. Opt for Strappy Sandals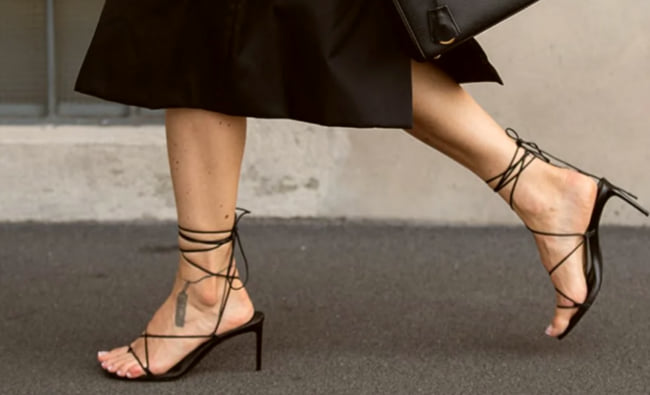 During warmer weather, strappy heeled sandals can make legs look miles long and lean. Ankle straps add a flattering slimming effect. Look for straps across the instep and toes to keep feet in place and fully supported.
Chunky stacked heels with straps running up the ankle maintain stability while optimizing height. Neutral hues like black and tan elongate the legs versus brighter colours. Thick platform soles take the pressure off the balls of your feet.
Balance is essential in skimpy strappy sandals. Start with a shorter 2-inch heel and progress up as you get comfortable. Practice first on carpeted surfaces before taking them outside. With the right strappy heels, you'll reach new heights and turn heads!
6. Wear Thick Cushioned Shoes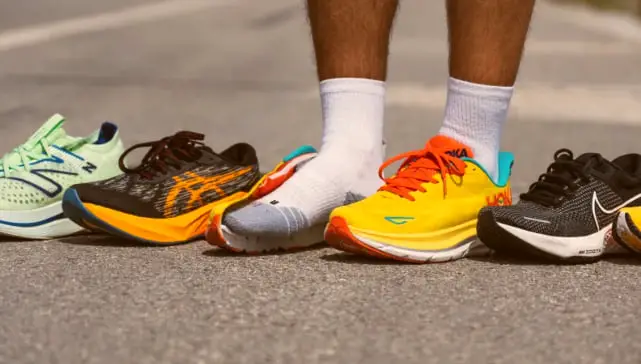 Prioritize cushioned shoes with extra padding and support features. The plush cushioning adds subtle height while staying comfortable all day long. Look for terms like "pillowtop," "air," "gel," and "memory foam" when shoe shopping.
Brands like Asics, Brooks, and New Balance offer high-performance athletic shoes with thick cushioned soles. For work and dress shoes, seek out cushion technology from Rockport, Vionic and Orthofeet.
Test cushioning by pressing into the heel and ball of the shoe – it should gently depress and rebound. Proper cushioning minimizes stress on joints as you take on an elevated shoe. Prioritize comfort and you'll stay taller longer!
7. Invest in Shoe Inserts
Elevate your height with a variety of insert options that customize the fit of your favourite shoes:
Heel inserts/lifts: Slip these 1-2 inch pads under your heel to gain subtle height. Made from foam or gel.
Full-length insoles: Fit the entire footbed and can increase height up to 2 inches. Look for sweat-resistant and anti-odor materials.
Orthotics: Designed to support the arch and distribute weight evenly across the foot. Add about 1/4-1/2 inch.
When shopping, bring your everyday shoes to test inserts for proper fit before buying. Follow sizing charts based on your shoe size. Slowly break them in for an hour at first. Inserts should elevate without causing new aches or pains.
8. Insert Lifts in Shoes
For DIY shoe lifts at home, use items around the house to discreetly gain height:
Tongue/heel pads: Insert additional padding at the tongue or heel for 1/4-1/2 inch lift.
Foam/felt: Use craft foam, furniture pads or felted wool for subtle lifts under heels or soles.
Cork: Natural corkboard can be cut to size and placed under insoles. Adds up to 1 inch of height.
Yoga blocks: Cut thin pieces of dense foam yoga blocks to use as heel lifts.
Always measure shoe interior dimensions first and cut materials to fit for secure lifting. Build up height gradually to avoid tipping. Get creative with easy homemade lifts!
9. Wear Thick Socks
An ultra easy and affordable hack is to simply wear thicker socks with your shoes. Chunky athletic socks, boot socks, or hiking socks can add up to 1/2 inch of cushioning and lift.
Look for sock materials like wool, alpaca, acrylic or polyester blends that offer warmth without excessive bulk. The extra padding around the foot and ankle also helps fill up excess shoe volume.
Bring socks with when trying on shoes to test fit and height. Wear your usual sock thickness when measuring your feet for sizing accuracy. Slowly increase sock bulk for incremental height gains. Thick socks offer instant subtle lifting!
10. Custom Made Shoes
For the perfect height boosting fit, consider splurging on custom made shoes. Completely customized shoes allow you to control every aspect, from materials to lift. Visit a specialty cobbler to design your dream kicks.
Options to add height include:
Thicker sole layers
Lifted orthotic insole
Partial/full lifts at heel
Taller heel height
Lace-up ankle height
Discuss your goals, foot quirks and height needs with the cobbler. Embed lifts directly into the sole for seamless elevation. Enjoy shoes tailored to enhance your height in total comfort.
11. Wear Elevator Shoes
Elevator shoes offer an engineered way to look taller discreetly. Special heel designs inside the shoe lift your foot 3-5 inches higher. Look for elevator shoes from reputable brands like GuidoMaggi, YELLOWS, Don's, and LiftKits.
The lift is built into the footbed and heel so the shoe appears normal from the outside. Measure your foot size carefully prior to ensure proper fit. Break them in slowly, wearing for short periods at first.
Elevator shoes enable impressive height gains while feeling stable underfoot. Quality leather materials suit both casual and formal occasions. Upgrade your wardrobe and stature with elevator shoes designed to elevate.
12. What About Wearing Boots?
Boots naturally optimize height with design aspects like thick soles, chunky heels, and ankle shafts. Style choices like cowboy, motorcycle, hiking, Chelseas and platform boots add both flair and stature.
When selecting boots, look for:
Soles over 1.5 inches thick
Heels 1.5-3 inches tall
Ankle shaft height 5-6 inches or higher
Rounded/squared toes to balance proportions
Leather or synthetic material shafts should have enough flexibility to pull on yet maintain structure. Curvy high heels stabilize the pitch you walk on. Break them in slowly first. Boots let you stand tall while showcasing personal style!
What Can I Put in My Shoe to Make Myself Taller?
If ready-to-wear shoes fall short, add stealth lifts inside with these easy household items:
Tongue/heel pads – Gain 1/4-1/2 inch
Felt furniture pads – Add 1/4-1/2 inch
Corkboard, cut to size – Up to 1 inch lift
Dense foam yoga blocks – Heel lifts up to 1 inch
Bandages/tape – Build up thin layers under heels/soles
Gradually stack to desired height. Always measure the interior dimensions first. Test comfort and fit by walking around at home before going out. Simple lifts give your favourite shoes an instant increase!
Are Height Insoles Worth It?
Quality height insoles are usually worth the investment to gain 1-3 inches subtly. Benefits of insoles include:
Discreet profile – Fit inside normal shoes
Removable – Use in multiple pairs of shoes
Comfortable lift – Gradual slope distributes weight
Custom options – Fit to your exact foot size
Portable – Easy to swap between shoes
Affordable – Starts around $20, customizable pairs up to $80
Look for sweat-resistant insoles with antimicrobial and anti-odor properties. Podiatrist-approved brands instill confidence. Treat feet to the comfort and height you deserve!
Do Thick Soles Help Make You Taller?
Shoes with a thick outer sole are proven to add subtle yet noticeable height. Benefits of thick soles include:
Immediate lift – Adds 1-3 inches of height
Comfort – Cushioning supports feet
Stability – Broader sole helps balance
Options – Many styles like sneakers, boots and oxfords now offer thick soles
Normal look – Gains height without altering shoe's silhouette
Aim for soles at least 1.5 inches thick. Test sole density by pressing down – less give means more lift. Thick, chunky soles boost your height in stylish comfort.
Conclusion
At the end of the day, true confidence comes from within, not from outward appearance alone. Yet for many people, small elevations in height can translate to a big boost in self-assurance and well-being. Luckily, there are now more footwear options than ever before to help you safely look and feel taller.
The key is choosing shoes engineered to lift you high in total comfort. Prioritize proper fit, cushioning, and gradual height gains. Take time acclimating to unfamiliar heights and practice maintaining balance. Soon enough, you'll reach new heights both inside and out.
Remember to consult a podiatrist if you experience any pain, strains or discomfort as you embrace height-enhancing shoes. Let your personal style shine through on your height journey. Stand tall and walk proud in shoes that help you embrace your highest self!
FAQs
Can shoes really make you look taller?
Yes, the right shoes can create an illusion of increased height from 1-5 inches. Design features like thick heels, platforms, insoles and inserts can add height non-surgically. Just be sure to transition gradually.
What height of heel is most comfortable?
For optimal comfort, aim for chunky high heels 2-3 inches tall with a wide, supportive base. The additional sole height minimizes toe pressure. Go up in height gradually as feet acclimate.
Do stores sell shoes that make you taller?
Yes, many major retailers like DSW, Clarks, Nordstrom Rack and Zappos sell shoes geared for height, including platforms, heels and boots. Some chains specialize in elevator shoes that boost 4-5 inches.
Can I just put an insole in my shoes to look taller?
Yes, quality height insoles slip into most shoes to raise you 1-2 inches instantly. Look for podiatrist-approved insoles made from supportive foam that moulds to your feet. Insoles offer discreet lifting on the go!
How can I make myself look taller without heels?
Shoes and boots with thick soles, platforms and subtle wedges add height without the strain of high heels. Insoles, lifts and orthotics can be inserted into any shoe discreetly. Style choices like monochrome outfits and vertical stripes also create an illusion of extra length!
Can boots make you taller?
Yes, many boot styles add height by design, including cowboy boots, Chelseas, hiking boots and platform knee-highs. Look for boots with thick soles, chunky heels around 2 inches, and a shaft height of 6 inches or more for maximum height benefits.
What shoes make your legs look taller?
Heels and strappy sandals help elongate the legs for a longer, leaner look. Go for neutral colours on the shoes, a chunky heel, and ankle straps to slim the leg line. Platforms also add height while balancing proportions.
Can shoe lifts hurt your feet?
Poor quality or improperly fitted lifts can potentially cause pain, strains and discomfort over time. Carefully measure your feet and shoes first. Slowly acclimate to greater lift heights. Seek podiatrist recommendations for reputable, supportive products.
How can you make shoes bigger without insoles?
If shoes are slightly small, try loosening laces, wearing thinner socks, removing soles/liners and using a shoe stretcher or shoehorn for a little extra room. For more space, inserts and lifts can fill volume while adding height.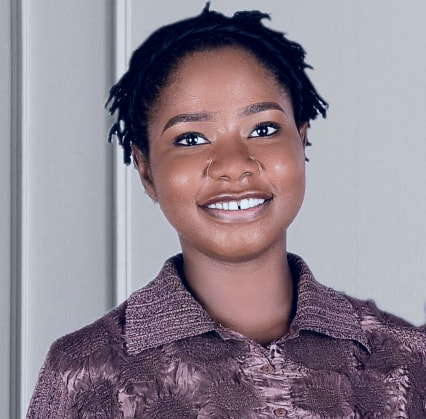 Blessing Bunmi is the founder and CEO of Blowra, the leading style guide providing insider fashion and shopping tips. With over 4 years of retail experience, She created Blowra to empower readers to confidently express their personal style.