Kitchens can be hectic places. With hot fluids bubbling on the stove, sharp knives chopping vegetables on cutting boards, and slippery spills on the floor, you need to make sure you're wearing the right footwear. The wrong kitchen shoes can lead to slips, falls, and even injuries.
So what is the best type of soled shoe for the kitchen? There are a few key factors to consider when choosing kitchen footwear: slip resistance, comfort, support, durability, and style. The ideal kitchen shoe will check all these boxes while keeping you safe on your feet during long shifts. This guide covers how to pick the best soled shoes for the kitchen to meet your needs.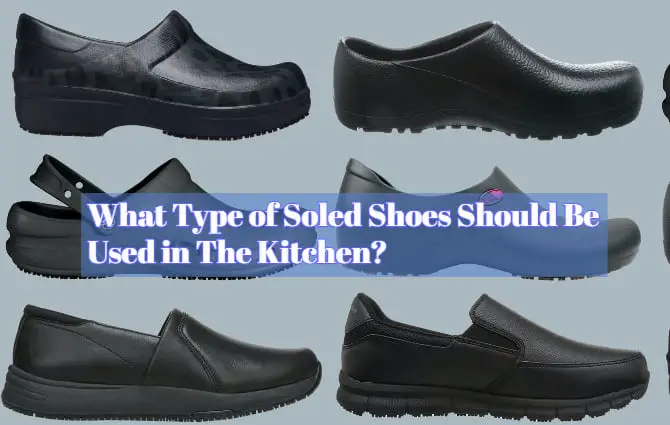 How to Choose the Best Soled Shoes for the Kitchen
When selecting kitchen shoes, focus on models with soles designed specifically for kitchen conditions. Here's the type of soled shoes that should be worn in the kitchen;
Slip Resistance
This is the most crucial factor for kitchen footwear. Floors are often wet and littered with grease, food particles, and other slippery substances. Shoes with inadequate traction will lead to dangerous slips and falls.
Look for soles with grip, traction, and oil/slip resistance. Rubber, neoprene, and polyurethane materials provide the best wet/dry traction. Avoid smooth leather or plastic soles.
The best kitchen shoe soles will have tread patterns and/or indents that allow the sole to channel liquid away and grip the floor. Some feature grooved designs or embedded materials for extra traction.
Tip: Check the outsoles and do an on-floor test walk before purchasing shoes to assess slip resistance.
Comfort
Kitchen staff are on their feet for many hours, so shoes must be comfortable for long wear. Cushioned insoles, arch support, and shock absorption provide comfort and fight fatigue.
Avoid stiff, flat materials like wood or plastic. Opt for flexible sole materials that will mold to your feet, like rubber, foam, or EVA. Removable insoles allow you to insert custom orthotics.
Look for padding around the collar, a roomy toe box, and breathable uppers for a more comfortable kitchen shoe.
Support
Supportive footwear helps alleviate and prevent common kitchen injuries like plantar fasciitis or fallen arches. Kitchen shoe soles should provide ample arch support.
Features like contoured footbeds, reinforced arches, and anti-fatigue technology offer supportive cushioning. A stabilizing heel counter aids balance while moseying around a busy kitchen.
For those with foot conditions or chronic pain, custom orthotic inserts can provide additional support.
Durability
Kitchen shoe soles need to stand up to heavy daily use. High quality rubber, polyurethane, or nitrile outsoles will be long-wearing and resilient.
Avoid flimsy materials like foam or soft EVA that compress easily. Reinforced toes offer protection from falling objects. Non-marking soles prevent scuffs and enhance traction.
Look for sturdy construction with reinforced stitching around the soles. Waterproof materials make footwear more durable and easy to clean.
Style
While safety and comfort are paramount, you can also find kitchen-appropriate shoes in styles you like. Options include:
Clogs – Closed and open heel clogs from brands like Dansko and Crocs are popular kitchen choices. Their roomy fit and ergonomic soles provide comfort during long shifts.
Athletic Shoes – Athletic/walking shoes often have slip-resistant soles suitable for kitchens. Brands like Skechers and New Balance offer work shoe collections.
Boots – Kitchen boots protect feet and ankles from spills and burns. Waterproof materials like rubber make them easy to clean.
Traditional Chef Shoes – These lace-up shoes have black leather uppers and slip-resistant soles. They offer a professional look consistent with chef uniforms. Brands include MOZO, Merrell, Skechers, Shoes for Crews, etc.
Now that you know what to look for in kitchen shoe soles, let's explore some top recommended options to consider.
Best Shoes for Kitchen Workers
Here are some of the best soled shoes for the kitchen to keep you steady on your feet:
Clogs – Clogs like Dansko and Birkenstock are popular choices. They have slip-resistant soles, are easy to clean, and provide comfort and support. The roomy fit and ventilation ports also help keep feet cooler.
Slip-On Shoes – Slip-on styles like Crocs and shoes from Shoes For Crews work well in kitchens. They have non-slip soles and liquid resistant uppers. The lack of laces helps prevent tripping hazards.
Athletic Shoes – Sneaker styles from brands like Skechers, New Balance, and Nike provide the cushioning and support of athletic shoes in slip-resistant versions. These help alleviate foot fatigue from long hours on your feet.
Safety Shoes – For the highest level of protection, safety shoes with steel toes like those from Servus and MOZO defend against impacts and compression injuries.
Waterproof Shoes – Waterproof kitchen shoes ensure feet stay dry. Look for safety shoes rated "W" or clogs made from seam-sealed materials that repel liquids.
Comfort Features – Prioritize shock absorption, arch support, and roomy toe boxes. Breathable linings prevent overheating. Removable footbeds allow fitting orthotics.
The best kitchen shoes balance slip resistance, waterproofing, comfort, and protection tailored to your specific job duties. Break them in fully at home before first shift.
What Types of Shoes You Should NOT Wear in the Kitchen?
Now that you know what to look for in safe, kitchen-friendly footwear, it's also important to recognize shoes that are hazardous for kitchen conditions. Steer clear of:
Smooth-Soled Shoes – Leather, plastic, or other smooth materials easily slip on greasy or wet floors. Avoid dangerously slick soles.
High Heels – The uneven posture caused by high heels strains feet and leads to slips. Opt for low heels or flats.
Flimsy Materials – Cushy foam and soft fabrics compress down, reducing traction over time. Prioritize firm, rigid sole materials.
Open Toes – Exposed toes are vulnerable to hot liquids, falling knives, broken glass, and other common kitchen hazards. Protect toes with closed-toe shoes.
Casual Footwear – Everyday shoes and sandals lack slip resistance and other key kitchen features. Don't substitute regular shoes for kitchen-safe footwear.
Dirty Treads – Debris caught in tread grooves reduces traction on slippery floors. Check and clean soles regularly.
Worn Out Soles – Make sure to replace shoes once treads start smoothing out from wear for optimal slip resistance.
Poor Fit – Loose, tight or uncomfortable shoes lead to foot fatigue and trips. Kitchen shoes should fit securely without pinching.
Insufficient Support – Kitchen staff need ample arch support and cushioning. Avoid flat, unsupportive shoes.
Canvas Fabric – Absorbs spills and liquids, retains odors. Not waterproof. Leather, rubber, synthetics are better kitchen shoe materials.
Why Do Chefs Wear Clogs?
From Crocs to Danskos, clogs are ubiquitous in restaurant kitchens. Why do chefs and cooks so often don clogs for their shifts? There are a few key reasons:
Slip Resistance – Clogs usually have thick, treaded soles that grip kitchen floors. Brands like Birkenstock and Crocs use proprietary rubber compounds designed specifically for kitchen traction.
Comfort – From shock absorption to arch support and heel cushioning, clogs provide features to keep feet feeling fresh through long workdays. Removable footbeds accommodate custom orthotics.
Easy to Clean – Clogs can be rinsed or wiped down to remove spills, grease, and debris. Materials like rubber, EVA, and synthetics dry fast after cleaning.
Breathability – Ventilation holes allow air circulation while wicking linings keep feet dryer and cooler. Clog styles prevent sweaty feet.
Protect Feet – Closed toe and heel coverage protect from spills, hot liquids, and dropped utensils. Thick soles also insulate feet from hot kitchen floors.
Secure Fit – Backless styles have heel straps to keep clogs securely on feet while walking. Closed toe boxes prevent slips off the foot.
Provide Support – Some clogs have enhanced arch support, heel cups, and ergonomic footbeds tailored for extended standing/walking. Helps avoid fatigue.
Easy On/Off – Clogs can slide on and off easily for quick breaks while keeping shoes near workstations. Crucial for busy kitchen settings.
Professional Look -Closed-toe clog styles project a clean, polished look fitting chef uniforms and dress codes. Open clogs look more casual.
Beyond traction and comfort, clogs allow easy cleaning, protect feet, and fit kitchen workplace attire requirements. Their benefits make them a reliable footwear choice for cooks and chefs.
Conclusion
Kitchens demand specialized footwear to keep staff steady and injury-free. Be sure to choose shoes with slip-resistant soles, traction treads, and features like oil resistance and non-marking materials. Popular options include clogs, athletic shoes, work boots, oxfords and mules in materials that are protective and water-friendly. Replace kitchen shoes regularly as treads show wear. With the right footwear, you can tackle busy shifts in comfort and confidence.
FAQs About Kitchen Shoes
What features should I look for in kitchen shoe soles?
Prioritize slip resistance, oil resistance, and tread patterns that channel liquids away from the sole. Rubber, polyurethane and neoprene compounds provide the best wet/dry traction.
Are sneakers a good option for the kitchen?
Athletic-style shoes work well since many now have kitchen-safe soles. Look for food service models made specifically for kitchen traction.
How can I make my kitchen shoes more comfortable?
Seek shoes with cushioned footbeds, shock absorption and arch support. Removable insoles allow you to insert custom orthotics. Prioritize roomier toe boxes.
Do I need special shoes for a commercial kitchen?
Yes, commercial kitchens require footwear that meets safety standards for oil-resistant soles, slip resistance, toe protection and other features.
Should kitchen footwear have laces or be slip-on?
Slip-on styles allow easy on/off convenience. But laces provide a snugger fit and support. Choose based on your preferences and foot type.
How do I clean grease/spills off my kitchen shoes?
Use warm water and dish soap. Baking soda helps absorb grease. Clean frequently to maintain traction. Avoid bleach or harsh cleaners that may degrade shoes.
How often should I replace kitchen shoe soles?
Inspect soles every 3-6 months and replace shoes when treads appear worn or smooth. Expect to replace heavily used kitchen footwear annually.
Are orthotic inserts recommended for kitchen shoes?
Orthotics can provide helpful arch support and pain relief. Look for kitchen shoes with removable footbeds to accommodate inserts.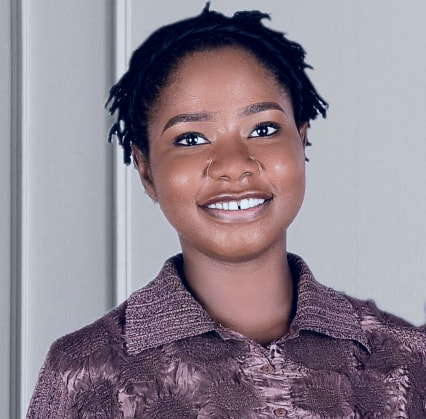 Blessing Bunmi is the founder and CEO of Blowra, the leading style guide providing insider fashion and shopping tips. With over 4 years of retail experience, She created Blowra to empower readers to confidently express their personal style.