Sneakin' around in soft soled shoes offers unrivaled stealth, comfort, and foot protection. Let's dive into everything you need to know about these stealthy kicks.
What are Soft Soled Shoes?
Soft soled shoes feature flexible, cushioned soles made of materials like rubber, EVA foam, or gel. This contrasts hard soled shoes, which have inflexible soles made of materials like wood, hard plastic, or leather.
The soft, pliable soles bend with the natural movements of the foot. This reduces stress on the joints and muscles, providing exceptional comfort. Meanwhile, the shock absorbing sole cushions each step, sparing the feet from harsh impacts.
Soft soled shoes come in many styles, but sneakers and athletic shoes are the most common. Their construction focuses on flexibility, cushioning, grip and comfort – ideal traits for active feet.
Certain soft-soled shoes even mould to the foot over time, creating a custom fit. So if comfort is key, soft soled shoes have you covered.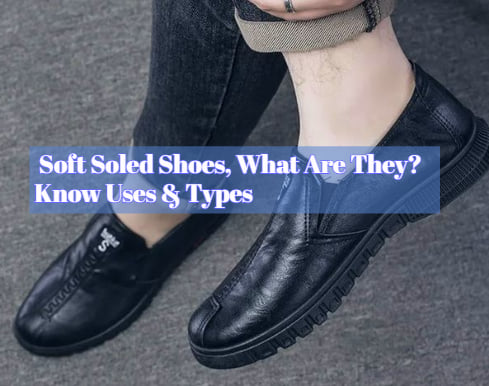 What Shoes Are Considered soft-soled?
Here are some of the most common soft soled shoe styles:
Sneakers/athletic shoes – The ubiquitous sneaker has a soft, flexible rubber sole designed for comfort, support, and traction. Materials like EVA foam or blown rubber add cushioning. Popular models include Converse Chuck Taylors, Nike Air Force 1's, Adidas Superstars and more.
Walking shoes – With plush, shock absorbing midsoles and slip-resistant rubber outsoles, walking shoes provide cloud-like comfort mile after mile. Top brands include New Balance, Brooks, Asics and more.
Running shoes – Advanced running shoes feature soft responsive midsoles sculpted for efficiency, stability and bounce. Gripping rubber outsoles offer control on any terrain, while mesh uppers allow airflow to the foot. Top models include the Brooks Ghost, Nike Pegasus, and Saucony Ride.
Training shoes – Versatile training shoes combine athletic performance with soft cushioning for dynamic workouts and high intensity interval training. Check out the Nike Metcon, Reebok Nano, and Under Armour Tribase for a gym shoe upgrade.
Slip-ons – From Vans to Toms, slip-on sneakers deliver casual, laidback style with the comfort of soft, flexible soles. Effortless to get on and off, they're ideal for relaxed activities.
Boat shoes – Despite their sturdy leather or suede appearance, boat shoes feature slip resistant rubber soles and shock absorbing cushioning perfect for all-day wear at sea or on land. Brands like Sperry Top-Sider are boat shoe royalty.
Walking sandals – Open and airy walking sandals have pliable, foot contouring soles to soak up shock during summer strolls. Check out soft soled models from Teva, Keen, and Chaco.
Flip flops – Simple rubber or EVA foam soles give flip flops their cushiony softness. While unsuited for hiking or running, their casual comfort makes flip flops a vacation MVP. Brands like Reef and Rainbow showcase the laidback flip flop lifestyle.
Hard Soft Sole vs. Sole Shoes Shoes
How do hard and soft soled shoes compare in terms of features and performance? Here's an overview:
| | Hard Sole Shoes | Soft Sole Shoes |
| --- | --- | --- |
| Sole Material | Leather, wood, hard rubber, hard plastic | Rubber, EVA foam, blown rubber, gel |
| Flexibility | Rigid and inflexible | Flexible, bends with the foot |
| Cushioning | Hard, provides little to no shock absorption | Highly shock absorbent and cushioned |
| Comfort | Can be uncomfortable without sufficient cushioning | Exceptional comfort from soft, cushioned sole |
| Traction | Hard rubber or leather soles have moderate traction | Sticky rubber soles provide great grip |
| Common Styles | Dress shoes, boots, sandals | Sneakers, athletic shoes, slip-ons |
| Uses | Casual and formal wear, limited athletic activities | Athletic activities, casual everyday wear |
As shown, soft soled shoes excel at flexibility, cushioning and comfort, making them ideal for athletic activities and casual wear. Their traction and support also adapt well to active lifestyles.
Meanwhile, hard soles provide a rigid foundation for formal styles like dress shoes and boots. But their inflexibility and lack of cushioning limit them for athletics or prolonged wear.
Are Soft Soled Shoes Good for Your Feet?
Hmmm yes, but that depends on the situation. Soft soled shoes provide many benefits for foot health and comfort:
Impact Protection – The plush cushioning softens each heel strike, reducing pain and injuries from repeated impacts. Those with knee or back pain can benefit from soft soles shock shock-absorbing properties.
All Day Comfort – Flexible, cushioned soles remain comfortable even after hours of wear. Soft soles distribute weight evenly across the foot, minimizing pressure points and fatigue.
Encourage Natural Movement – Soft soles move and flex with the foot, encouraging natural gait biomechanics. This aids stability and can strengthen foot muscles.
Accommodate Foot Issues – Those with plantar fasciitis, bunions, arthritis and other foot problems often find soft soled shoes more comfortable. Custom or prescription orthotics also pair well with soft soled shoes.
Promote Circulation – The toes can spread out and move naturally in soft soled shoes. This aids circulation in the feet compared to tightly confined hard soled styles.
Of course, soft soles aren't perfect for every situation. They provide less stability than hard soled shoes, and wear down more quickly with heavy use. Minimalist runners often still prefer a thin, hard sole for ground feel.
But for most active lifestyles, soft soled shoes are a comfortable choice to keep feet happy. Cushioning and flexibility are difficult to beat for all-day wear!
Should I Wear Soft Sole Shoes on a Boat?
Soft soled shoes are highly recommended for boating and sailing. Here's why:
Slip Resistance – Soft rubber soles provide traction on wet, slippery boat decks. Brands like Sperry intentionally design non-marking soles to grip in maritime conditions.
Flexibility – On a rocking, shifting boat, soft soles move naturally with the foot, aiding stability and balance during sudden motions.
Lightweight – Soft soled boating shoes keep weight low. Bulky hard soles can feel cumbersome and tiring over long days afloat.
Quick Drying – Soft soled boat shoes often incorporate mesh panels or water drainage ports to shed water quickly after getting wet.
Comfort – Cushioning soles soften impacts from hopping on and off the boat or running along the deck. All-day comfort keeps feet feeling fresh.
Insulation – Some soft soled boating shoes have insulated, neoprene linings to keep feet warm in cool water conditions.
Are Tennis Shoes Soft Soled?
Yes, the vast majority of tennis shoes have soft, cushioned soles specifically designed for the stop-and-go nature of tennis.
Key tennis shoe sole features include:
Cushioning – Shock absorbing midsoles cushion abrupt lateral movements and sprints. Forefoot gel inserts or air pockets provide targeted padding for slides and toe-offs.
Flex grooves – Flex lines across the sole allow natural bending with the foot. Pivoting and changes of direction feel smooth and controlled.
Durability – Rubber compounds are formulated for solid traction on tennis courts without fast wear from abrasive movements. Outsoles wrap up over toe bumpers to prevent drag.
Support – Low profile midsole platforms provide lateral support during sharp cuts while allowing athletic motion. Some shoes incorporate medial or arch support.
Traction – Patterned rubber and modified tread or dimples create grip ideal for quick stops, lunges and direction changes. The soles resist slippage on court surfaces.
Do All Sneakers Have Soft Soles?
The vast majority of sneakers have soft, flexible rubber soles. However, there are a few exceptions:
Basketball High Tops – Some old school leather basketball shoes like Converse All-Stars have flat rubber soles without much cushioning. Modern basketball shoes have adopted softer midsoles.
Skate Shoes – Skateboarders often prefer thin, vulcanized rubber soles for better board feel and flex. But many skate shoes still incorporate foam cushions and impact support.
Retro Sneakers – Classic retro runners like PF Flyers or certain Vans and Converse models opt for minimal flat soles. But even these often use modern materials for added softness.
Fashion Sneakers – Runway high fashion sneakers sometimes prioritize sleek looks over function, using hard plastic soles and limited cushioning.
For the most part though, athletic performance and continuous comfort require soft soled sneakers. Materials like EVA foam, blown rubber, air pockets and gel inserts create both cushioning and rebound.
Are Soft-Soled Shoes Good for Your Baby?
Soft flexible soles help protect babies' delicate feet in those critical early walking years. Here's why soft soles thrive for little feet:
Grip – Soft rubber soles prevent slips as toddlers learn to walk. Traction also helps stable crouched stances.
Flexible – Soft soles allow natural foot flexing and rolling through each step. This builds foot and ankle strength.
Cushioning – Tender feet require plenty of padding, especially when learning to walk and run. Soft shoes absorb impacts instead of transmitting jarring forces upward.
Breathable – Soft shoes made of breathable fabrics help regulate temperature and airflow to keep little feet comfy.
Easy On/Off – Flexible openings and stretchy fabrics make soft shoes easy to put on wiggling feet. Velcro straps simplify fit adjustments.
Machine Washable – Easy care is essential for baby shoes. Soft sporty styles can handle the washing machine without issues.
Leather soled hard baby shoes can prematurely compress soft growing feet. But cushioned, flexible soft soles give little feet room to develop naturally.
The Verdict: Why Soft Soled Shoes Rock
After reviewing the many perks, it's easy to see why soft soled shoes dominate athletics and all-day wear:
Cushioning – Plush shock absorption keeps feet fresh mile after mile or hour after hour. Forget sore, tired feet!
Comfort – Flexible, foot-hugging soles move naturally with the foot for blissful comfort. No break-in required.
Traction – Sticky rubber outsoles grip surfaces, keeping you surefooted in dynamic activities. Feel the freedom!
Breathability – Mesh uppers, knits and cutouts flow air to hot feet. Wave goodbye to sweaty socks!
Easy On/Off – Slip-on or quick lace styles get you moving fast. Because who has time for shoelaces before that morning run?
Custom Fit – Heat moldable soles or stretchy knits adapt to the contours of each individual foot. Everyone gets a custom fit!
Lightweight – Modern soft soled shoes ditch clunky excess weight. Featherlight feet can move faster and with less fatigue.
Fun Styles – Bold colours and silhouettes add flair. Soft soled shoes let you show off signature style everywhere you go.
Soft soled shoes deliver performance, comfort and personality all wrapped up in one stealthy package. Once you slip on those cushiony kicks, you may never go back to hard soles!
Conclusion
Soft soled shoes provide the ultimate footwear package: flexibility, cushioning, grip, breathability, and cloud-like comfort. Their plush construction perfectly adapts to athletic activities, casual wear, and daily life.
Styles like sneakers, running shoes, slip-ons, walking sandals and boat shoes all utilize soft, shock absorbing soles. These provide impact protection, accommodate foot issues, and encourage natural movement without restrictive stiffness.
Materials like rubber, EVA foam, and gel optimize soft soles for traction and durability across any activity or terrain. Meanwhile, mesh panels and knits flow cooling airflow over the foot.
Soft soled shoes thrive for health, performance, and all-day comfort. Their flexibility helps feet develop and strengthen properly in babies and kids. And their pain relieving cushioning allows active adults and seniors keep enjoying life on their feet longer without discomfort.
While hard soles have their place in formal footwear, soft soles dominate casual, athletic and everyday realms. Their unmatched comfort and easygoing style make soft soled shoes a fit for any occasion. Step lively and breathe easy in those cushy soft kicks!
FAQs
What is the difference between soft and hard-soled shoes?
The main differences are that soft soled shoes have flexible, cushioned soles made of materials like EVA foam or rubber. Hard-soled shoes are rigid with little shock absorption and made of materials like wood, hard plastic or leather.
Are soft or hard soled shoes better?
For most everyday activities and athletics, soft soled shoes are better due to their comfort, shock absorption and traction. Hard soles are better for formalwear that requires rigid structure and support.
Why are soft soled shoes recommended on boats?
Soft soled boat shoes grip slick surfaces, cushion sea legs on hard decks, and flex naturally with the foot on shifting water. Non-marking rubber soles avoid deck scuffs.
Do soft soled shoes provide enough support?
It depends on the shoe. Well-engineered soft-soled athletic shoes integrate arch support, stability platforms, and structure even with plush cushioning. More minimal soft shoes sacrifice some support for flexibility.
How long do soft soled shoes last?
With proper rotation, quality soft soled shoes typically last 300-500 miles for running shoes, and 6-12 months with regular wear for casual or walking shoes. High-performance models may only last 100-300 miles.
Can I stretch soft soled shoes to fit better?
You can stretch many soft soled shoes safely using things like shoe stretch spray, a shoe stretcher, or wearing them with thick socks to expand tight spots. Let shoes rest 24 hours after stretching to set the new shape.
Are soft soled shoes better for babies learning to walk?
Yes, flexible soft soled shoes help strengthen baby feet and ankles while protecting them. Hard soles can impair muscle development. Breathable soft shoes keep little feet comfy.
What are the best soft soled shoes for walking and travel?
Top options include cushioned walking shoes, lightweight mesh athletic shoes, slip on sneakers, and sport sandals. Prioritize breathability, flexibility and support.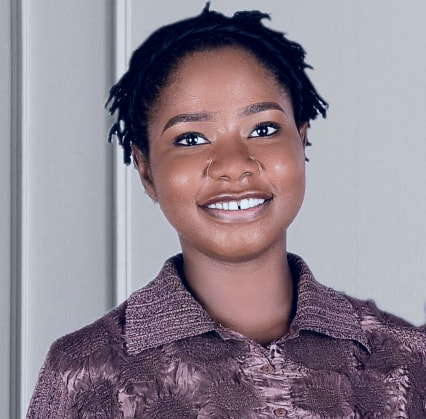 Blessing Bunmi is the founder and CEO of Blowra, the leading style guide providing insider fashion and shopping tips. With over 4 years of retail experience, She created Blowra to empower readers to confidently express their personal style.