Looking for a place to shop for all your bath and body needs? Check out these popular stores like Bath and Body Works.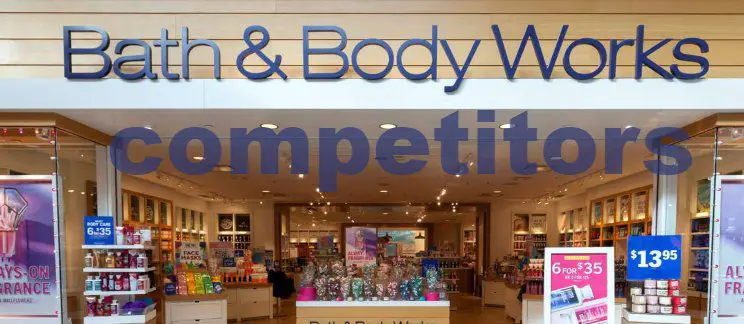 The headquarters of Bath & Body Works are located in Reynoldsburg, Ohio, United States, where the firm was formed in 1990. Bath & Body Works, the leading retailer of bath soaps in the United States, offers an infinite variety of products to show affection for yourself or a loved one.
We have compiled a list of bath and body works competitors where you may purchase products of decent quality. Hopefully, we believe you'll exactly what you're searching for in our list of bath and body works alternatives.
12 Best Stores Similar To Bath And Body Works
1. Glossier
Glossier is a minimalist beauty brand that offers the perfect balance between indulgence and simplicity. Each product is carefully crafted with the best ingredients for your skin's health and beauty. Find the perfect moisturizer, cleansing balm or serum here. Also, get free shipping on orders over $50 and free returns. Free one-hour delivery is available in some areas.
2. Sephora
Sephora is a luxury beauty destination, renowned for its luxurious products, extensive beauty tools and creative fragrances. It offers a wide selection of skincare and bath products in all sizes, scents, and price points. And it also offers free shipping on some selected orders.
3. NYX
NYX is a popular cosmetic brand that has a huge selection of makeup products. You'll find the latest in skincare and beauty products at NYX too, making it one of the great bath and body works competitors. It offers free shipping for orders over $75, while orders under $75 will cost $7.95. You can also opt for express shipping for $14.95.
You can choose from popular brands such as Laneige, Origins, OPI, Osmosis, and many more. Not to mention there's a huge selection of skincare and beauty products.
4. Well.ca
Looking for a product that will keep you in style at all times? Well.ca got you covered. Find everything from the latest in beauty to the latest in fashion. You'll also get a free sample with every order of $35 or more and free shipping will be delivered within 7-14 business days on most orders. Though your region matters.
5. The Body Shop
One of the many bath and body works alternatives on our list is The Body Shop, which is a well-known and well-loved brand that's been selling its body care products for over 30 years. They are pioneer in the field of skin and body care. Their products are made from natural and pure ingredients. They use a patented blend of natural plant extracts, vitamins and minerals to nourish your skin and create a healthy and balanced environment for your body.
Thousands of new items are added to their product line each year. They have a wide range of products for men, women and children, which include body lotions, face creams, moisturizing lip balms, shower gels, hair conditioner, shampoo, soap, and moisturizing lotions, roll-ons, and more.
6. Aveeno
Aveeno has been around for a long time and has a great variety of products for your healthy skin. They are among the bath and body works competitors that have a wide range of products for your skin related needs. Their products are not only effective but also have natural ingredients. They have a great range of skincare and body care products. They are available at affordable prices. You can shop from their website or they have many stores in the USA. The best part of this store is they have a great customer service.
7. Lush
Lush is a well-known brand for bath and body products. They offer handcrafted products, such as cosmetics, body care, toiletries, candles, scented soaps, and lotions. All their products are made with natural ingredients and are 100% safe. This means that you can use their products without worrying about any side effects.
8. Victoria's Secret
Victoria's Secret is another retailer that is worth a mention in our list of brands like bath and body works. The truth is, you can find the best-selling skincare products offered by Victoria's Secret. Moreover, you can also shop for their makeup essentials and nail polishes. They have amazing fragrances to use with your favourite skincare products. And, you can avail offers and discounts for a limited time.
9. Ulta Beauty
Ulta Beauty is part of the largest shops like bath and body works that have been in the beauty world since its establishment in 1990. In 2015, they are the second-largest cosmetics company in the globe. They have an endless range of beauty solutions that can be used for your skin and hair. They offer the widest selection of brands and products for a wide range of skin issues like acne, and sun damage, and even to make up for your glow and make your skin bright. Moreover, it has a wide range of gifts from weddings to birthdays to make any occasion special. It is among the perfect places like bath and body works to shop for your beauty needs.
10. Urban Decay
Urban Decay is an American company and one of the world's largest cosmetics companies. They create their own formulation and use only natural and organic ingredients in their products. You can choose from their collections to buy highly effective product which can protect and enhance your skin.
11. Revlon
Revlon is a United States-based cosmetic company that offers high-quality cosmetics and skincare products. They are among the shops similar to bath and body works that use natural ingredients to enhance your beauty and make you feel special. They are famous for their special products and they also offer a free shipping option. Once you get your hands on their products, you can feel the real goodness.
12. Origins
Origins is a brand of cosmetics and skin care products founded in 1990 by the Hadley family. They are very popular in the United States, Canada and Europe. It is one of the many stores like bath and body works that offer you the most effective skincare products with pure and natural ingredients. Each product is clinically proven to be effective, safe and nurturing to the skin.

Dhare is a popular blogger and also runs a boutique business. He has a lot of years of experience, so he knows a lot about fashion in general. So, he is sharing his information and technical stuff in this diary.