Are you interested in discovering whole foods competitors stores? If that should be the case, this piece of content is for you.
Whole Foods is a grocery store chain that specializes in selling only the highest quality, organic foods. They carry everything from produce to meat to dairy to baked goods, and they have stores all across the United States.
If you're looking for a place to buy all of your organic groceries, Whole Foods is the place to go. They have a huge selection of products, and they're always updating their inventory with the latest and greatest organic items.
Despite the great value, it provides, there are lots of whole foods competitors out there for you. This article we glance at few of the stores like whole foods.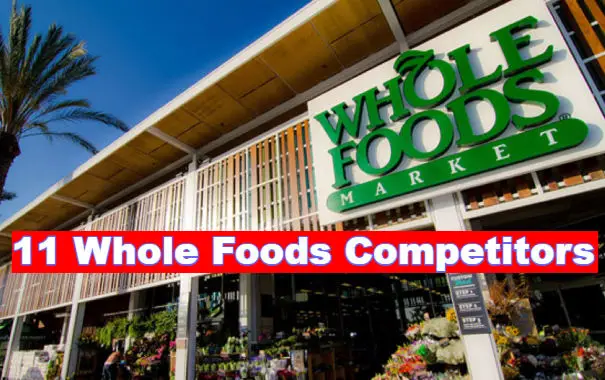 11 Best Places Like Whole Foods
We've rounded up the top places for finding quality groceries, produce, meat, dairy and more. From neighborhood health food shops to major chains, these are the top Whole Foods competitors and stores similar to Whole Foods: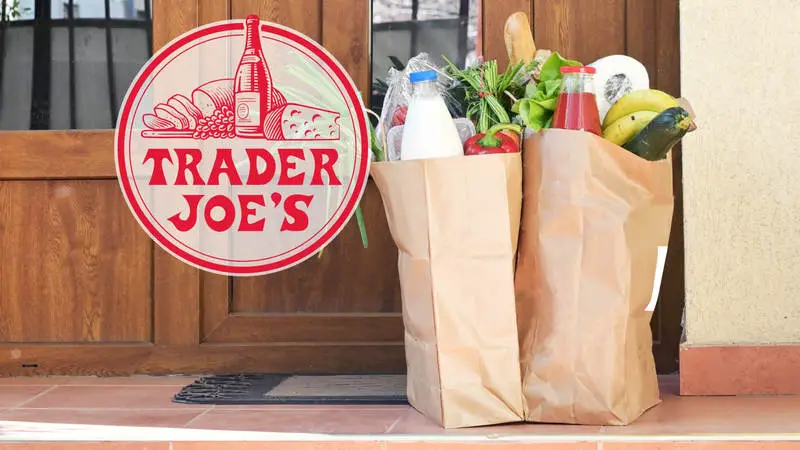 Founded: 1967
Categories: Grocery, Frozen Foods, Produce, Meat, Dairy, Bakery, Beer & Wine
Popular Products: Signature sauces, spices, frozen meals, snacks
Trader Joe's offers an eclectic mix of organic, gourmet and imported items at low prices. Shoppers will find unique products like cookie butter, spiced chai concentrate and hold the cone mini ice cream cones.
With over 500 locations, Trader Joe's has a quirky, neighborhood feel. Decor ranges from tropical and coastal themes to sophisticated library styles. Employees wear Hawaiian shirts and are extremely helpful.
Key Highlights:
Quirky, cool vibe
Unique, affordable products
Helpful staff
Smaller stores with limited selection
Trader Joe's is part of the best Whole Foods competitors for adventurous eaters looking for affordable gourmet and organic products. You'll find quality basics plus an array of globally-inspired and vegetarian items. The stores are smaller than Whole Foods though, so selection is limited.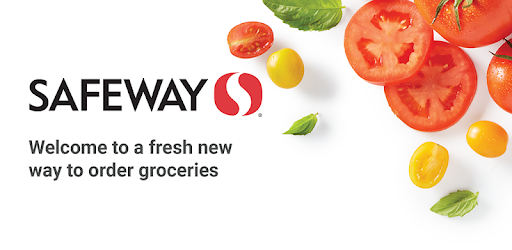 Founded: 1926
Categories: Grocery, Produce, Meat, Dairy, Bakery, Floral, Pharmacy
Popular Products: Organics, Signature deli items
As one of the largest stores similar to Whole Foods in the U.S. Safeway offers everything from conventional groceries to premium organics. Over the years, it has vastly expanded its natural and organic offerings.
Most locations now have comprehensive organic produce, dairy, meat and packaged goods sections. Safeway's premium O Organics line features quality organic grocery essentials at affordable prices.
Key Highlights:
Large selection of conventional and organic products
O Organics premium organic brand
Pharmacy and floral departments
West coast chain with limited locations elsewhere
With its mix of conventional and natural products, this similar store appeals to diverse shoppers. Bargain hunters can stock up on deals while health-conscious customers can stick to premium items.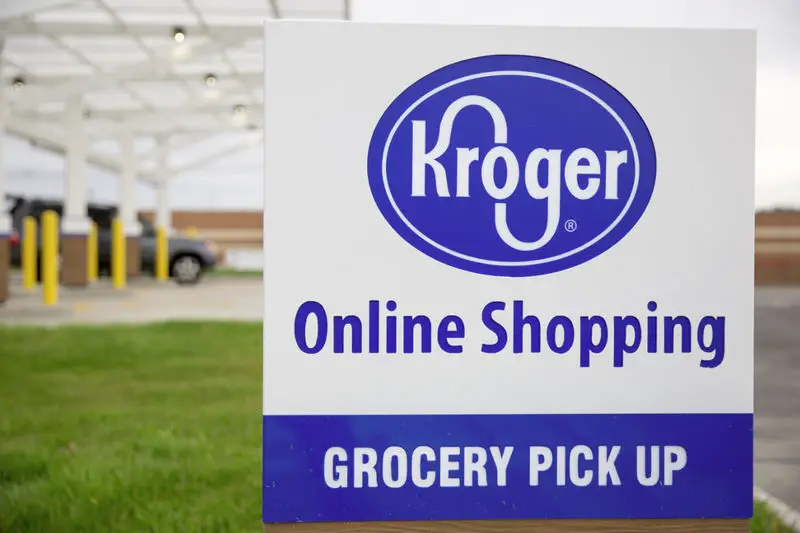 Founded: 1883
Categories: Grocery, Produce, Meat, Dairy, Bakery, Health & Beauty, Pharmacy
Popular Products: Private selection and premium items
As the largest supermarket chain in the U.S., Ohio-based Kroger operates nearly 2,800 stores under different banners. Names like Ralphs, Fred Meyer and Harris Teeter are all part of the Kroger company.
In recent years, Kroger has expanded its selection of natural and organic products. It offers an affordable line of organics called Simple Truth along with premium selections. The chain has its own manufacturing plants too, including a dairy facility to produce organic milk.
Key Highlights:
Massive selection of conventional and natural groceries
Affordable Simple Truth organic line
Manufactures its own natural dairy and grocery products
Limited locations on East and West coasts
From budget to gourmet, Kroger has something for every shopper. Discount deals on conventional items help keep costs low while premium selections cater to foodies. The organic Simple Truth line makes eating healthy affordable.
Founded: 1968
Categories: Grocery, Produce, Bulk Foods, Vitamins & Supplements
Popular Products: Organic produce, superfoods, locally-sourced items
Founded in the 60s, family-owned Erewhon Market focuses entirely on pure, nutrient-rich foods. All products adhere to stringent quality standards well beyond USDA Organic.
With just six stores in Southern California, Erewhon offers exceptional organic produce, supplements, grocery items and some of the finest quality meats and seafood around. Foods are locally-sourced from trusted farmers whenever possible.
Key Highlights:
Specializes in premium organics and superfoods
Local, sustainable suppliers
Strict quality standards beyond organic
Very limited regional availability
For organic purists, Erewhon is unrivaled. Every item adheres to impeccable standards. The markets offer an abundance of superfoods along with organic body care and green home products. Just don't expect national availability.
Founded: 2002
Categories: Produce, Grocery, Meat, Dairy, Bulk Foods, Vitamins & Supplements
Popular Products: Organic produce, bulk nuts/grains, prepared meals
True to its name, Sprouts places an emphasis on fresh, organic produce sold at wholesale prices. You'll find an incredible selection of organic fruits and veggies along with bulk foods, grocery items and natural meat and seafood.
With over 300 locations across the U.S., Sprouts offers the convenience of a conventional grocer with specialty organic offerings. And is one of the Whole Foods alternatives that have a bright, welcoming farmer's market vibe.
Key Highlights:
Affordable organic produce
Huge selection of bulk foods
Prepared meals and snacks
Mostly western and southern U.S. locations
For fresh, affordable organics, Sprouts is tops. The produce prices are wholesale, bulk bins are well-stocked, and you'll find all your typical grocery essentials. Just note locations are still limited outside of the west and south.
Founded: 1857
Categories: Grocery, Produce, Meat, Seafood, Specialty Foods, Wine
Popular Products: Artisanal cheeses, globally-inspired items
With its tagline "passionate food people," Texas-based Central Market is a foodie haven. This upscale gourmet grocer began as a farmers' market. Today, it offers artisanal cheeses, boutique meats, imported goods and the finest local, organic produce.
In-store chefs, bakers and butcher shops craft fresh, restaurant-quality dishes, baked goods and cuts daily. You'll find cooking classes along with one of the country's top cheese and wine selections.
Key Highlights:
Gourmet, artisanal and imported specialty foods
Restaurant-quality prepared dishes and baked goods
Outstanding wine, beer and cheese departments
Just over a dozen stores in Texas
For gourmands seeking quality over quantity, Central Market excels. Food lovers flock here for hard-to-find global ingredients, artisanal dishes and an exceptional culinary experience. But availability is very limited outside of Texas.
Founded: 1916
Categories: Grocery, Produce, Meat, Seafood, Baked Goods, Wine
Popular Products: Baked goods, prepared foods, organic produce
Headquartered in Rochester, New York, family-owned Wegmans operates over 100 stores across the East Coast. It frequently tops lists of the country's favorite supermarkets.
Wegmans markets have a distinct, European flair. You'll find baked goods like fresh French baguettes, artisan cheeses and $6 meals from the prepared food section. The produce is always fresh and abundant as well just like other stores like Whole Foods.
Key Highlights:
European open market ambiance
Insane baked goods and prepared food selections
Affordable pricing despite upscale feel
Concentrated along the East Coast
For East Coasters wanting quality organic fare at regular supermarket prices, Wegmans delivers. The stores blend gourmet offerings with family-friendly prices. Just expect most locations within driving distance of the Big Apple.
Founded: 1962
Categories: Grocery, Produce, Meat, Dairy, Household Essentials
Popular Products: National brand foods, household staples
Retail giant Walmart might seem like an unlikely Whole Foods competitor. However, the chain has stepped up its organic offerings in recent years. Its affordable Great Value organics line makes eating healthy achievable for shoppers on budgets.
Almost all of Walmart's 4,700+ locations now dedicate shelf space to organic produce, packaged goods and more. Organic options still only comprise a fraction of inventory. But for budget-conscious families, it's progress.
Key Highlights:
National brick-and-mortar and online availability
Affordable Great Value organic line
Organics still a very small part of overall selection
More processed options versus fresh foods
For organic convenience on a budget, Walmart gets the job done. Organic produce and pantry staples are affordable, widely available and can be delivered. Just don't expect artisanal qualities or a huge selection beyond the basics.
Founded: 1939
Categories: Grocery, Produce, Meat, Dairy, Deli, Bakery, Pharmacy
Popular Products: Premium angus beef, signature cakes
North Carolina-based Harris Teeter operates over 250 stores across the Southeast and mid-Atlantic. The chain focuses on quality over quantity, boasting fresh produce, premium meat and celebrated baked goods.
Harris Teeter's organics selection has grown significantly in recent years as well. Shoppers will find both conventional and premium natural groceries from household names to local products.
Key Highlights:
Celebrated in-store bakery and butcher shop
Broad mix of conventional and organic products
High-end amenities like wine bars and juice counters
Primarily southeastern U.S. locations
Harris Teeter attracts mainstream and natural shoppers alike. Foodies appreciate the from-scratch cooking while bargain seekers can still save with promotions and store brands. Expect locations scattered throughout the Carolinas, Virginia, Maryland and D.C.
Founded: 1978
Categories: Flours & Meals, Grains, Baking Mixes, Cereals, Seeds & Beans
Popular Products: Gluten-free oats, almond meal, chia seeds
Unlike national supermarket chains, Oregon-based Bob's Red Mill focuses on wholesome, organic grains and flours. You'll find an incredible selection of whole grain products from amaranth to teff sourced directly from trusted farms.
In addition to online ordering, Bob's Red Mill operates a handful of small retail shops. You can buy fresh milled flour along with beans, cereals, baking mixes and other high-quality whole grain foods.
Key Highlights:
Specializes in wholesome, organic whole grain products
Retail shops provide freshly milled flours
All products are certified Kosher and many are vegan
Mostly online and just a few small retail locations
For unbeatable whole grain selection, Bob's Red Mill has no rival. Everything from gluten-free oats to garbanzo bean flour is available directly from the source. Just expect limited brick-and-mortar availability outside the Pacific Northwest.
Founded: 2000
Categories: Grocery, Produce, Meat, Dairy, Floral, Housewares
Popular Products: Locally-sourced items, ready-made meals
Oregon's New Seasons Market aims to be "the friendliest store in town." With 21 locations in Oregon, Washington and California, the local chain has close ties to area vendors. Produce, dairy, meat and other products are ethically-sourced from nearby suppliers when possible.
From organic popsicles to cruelty-free body care, you'll discover local, natural versions of all your staples. The grab-and-go case features affordable organic salads, sandwiches and sides too.
Key Highlights:
Emphasis on quality, local and sustainable
Eclectic mix of natural products
Prepared foods and meals to go
Stores concentrated in the Northwest
New Seasons shines with its community focus and carefully curated products. Shoppers will discover local wonders and foods sourced sustainably and humanely. For now, expect locations scattered mostly across Oregon and neighboring states.
Conclusion
The natural and organic grocery segment shows no signs of slowing down. While Whole Foods helped pioneer the movement, shoppers now have more choices than ever. Today's major supermarkets are expanding organic sections. Specialty grocers continue raising the bar too.
Whether you're looking for affordable essentials or gourmet goodies, alternatives abound. Convenience-focused chains like Safeway and Kroger make organics accessible through premium store brands. Quirky, smaller players like Sprouts and Erewhon take quality to the next level through stringent standards and sourcing.
No matter your priorities, you can find an grocer that delivers. Inventory, pricing, ethics and shopping atmosphere all vary. With more stores realizing that health-conscious shoppers are here to stay, the options will only get better.
So next time you're stocking up on wholesome goods, don't limit yourself to just one store. Try exploring a new market where you can discover fresh, local finds that reflect your values and fit your budget. When it comes to quality natural groceries, you've got choices.
Frequently Asked Questions
Is Whole Foods really worth the cost?
Products at Whole Foods adhere to high quality standards but can be pricy. Whether it's worth it depends on your priorities. If you're on a tight budget, stores like Walmart and Kroger offer affordable organics to help you save.
Where can I find organic food options if there's no Whole Foods near me?
Major chains like Safeway, Kroger and even Walmart now carry organic produce, packaged goods and pantry staples. Natural food co-ops are another option. Online retailers also ship non-perishable organics.
Is Aldi or Lidl a good alternative to Whole Foods?
Discount grocers Aldi and Lidl offer affordable prices on limited organic selections. Quality can vary though. For cheaper extensive organics, Kroger's Simple Truth line is a better direct Whole Foods substitute.
What is the most high-end, premium grocer?
Erewhon Market is considered the gold standard among purists for exceptionally strict quality control standards beyond typical organics. Expect to pay a premium though. Central Market and Wegmans also rate as top gourmet organic grocers.
Where can I buy Whole Foods brand products?
Whole Foods private label 365 brand items are only sold at Whole Foods locations currently. But comparable affordable organic brands are sold at major chains like Kroger and Safeway.
Are organic products at big box stores high-quality?
Quality, sourcing and oversight vary widely across retailers. Do research before assuming organics from Walmart or other major discount chains match the standards of dedicated natural grocers.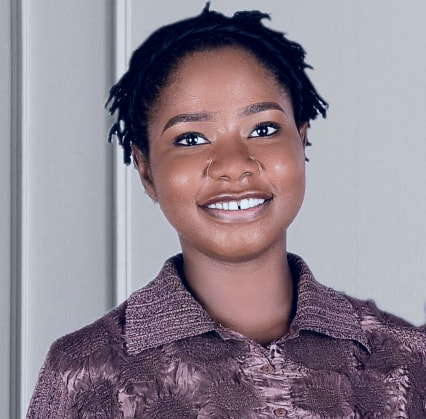 Blessing Bunmi is the founder and CEO of Blowra, the leading style guide providing insider fashion and shopping tips. With over 4 years of retail experience, She created Blowra to empower readers to confidently express their personal style.