Micro Center is a popular American electronic store chain that many tech enthusiasts love for its wide selection of computers, parts, accessories, and more. However, not everyone lives near one of their 25 retail locations. Fortunately, quite a few excellent alternatives exist online and in-person for those seeking similar stores like Micro Center to shop at.
In this guide, we'll highlight 12 of the top stores that can serve as good options if you're looking for Micro Center alternatives. We'll cover key details on each one and what makes them stand out, so you can find the right place to get your tech gear and electronics based on your needs.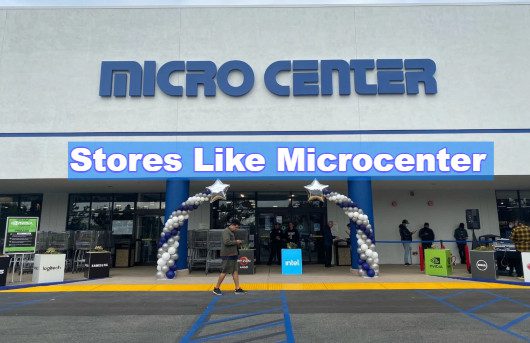 12 Best Computer Stores Similar To Micro Center
Here are 12 of the best Micro Center competitors for all your tech and electronics needs: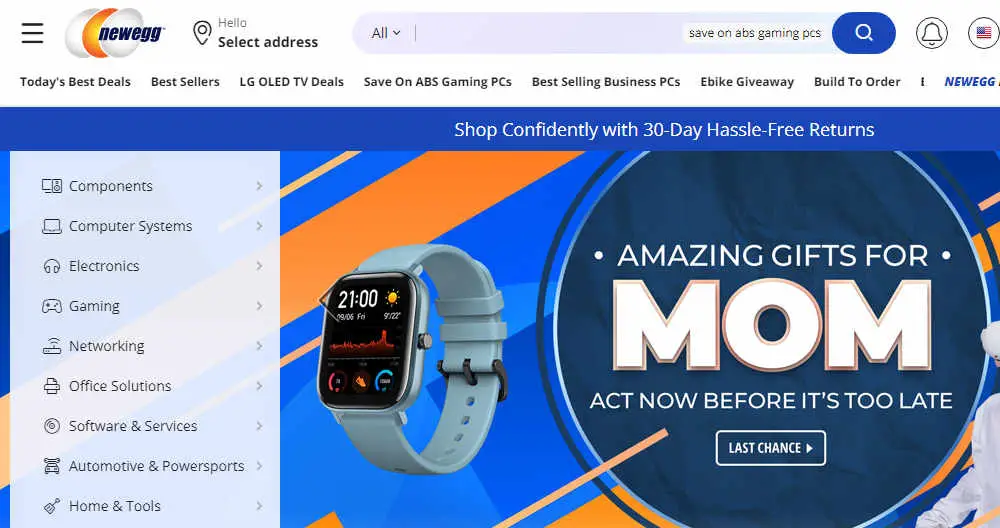 Newegg is one of the most popular online electronics retailers, making it a great alternative to browse if you can't shop at a physical Micro Center location. This U.S. company stocks over 50,000 tech products covering computers, components, gaming equipment, and more.
They stands out for frequent sales and promotions, wide availability of the latest products, and excellent customer service. They also offer conveniences like free returns and speedy shipping options. If you want a Micro Center-like selection without leaving home, Newegg is worth checking out.
Key Perks
Huge range of computer parts and electronics
Frequent discounts and promos
Great customer service reputation
Free returns on many items
Fast shipping available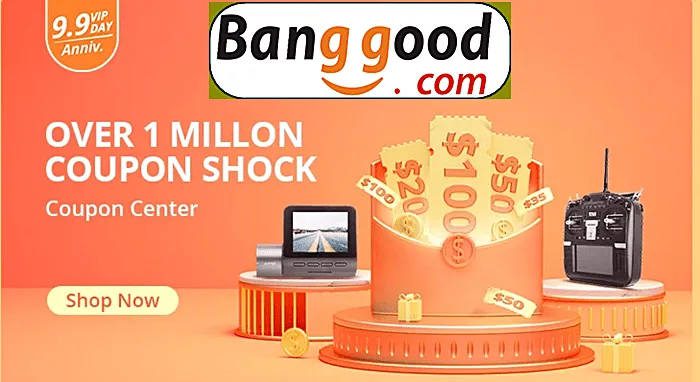 Founded in China but shipping worldwide, BangGood is one of the top places to buy budget tech gear and electronic gadgets online. Browse through over a million products on this e-commerce site if you want deals similar to Micro Center's in-store offerings.
BangGood is especially great for finding low-cost knock-off versions of popular electronics and computer accessories. Just don't expect the same quality or support as big brands.
International shipping times can also be slow. But for serious bargain hunters outside the U.S., BangGood is a worthwhile Micro Center alternative.
Key Benefits
Massive range of ultra-affordable gadgets
Huge variety of obscure electronic brands
Decent prices on components and accessories
International warehouse options

Swappa is an online used electronics marketplace where you can score great deals on gently-used tech gear. It's a good store similar to Micro center for finding heavily discounted Macbooks, gaming PCs, phones, tablets, and much more.
Unlike eBay, this store has stricter seller requirements and device standards. All products must be verified functional and free of damage. The store also handles payments securely so buyers are protected. If you don't mind buying used, it's a cheaper way to get popular devices.
Why Shop Here
Heavily discounted used electronics
Strict seller and device standards
Secure payment processing
Good deals on MacBooks, gaming PCs, and phones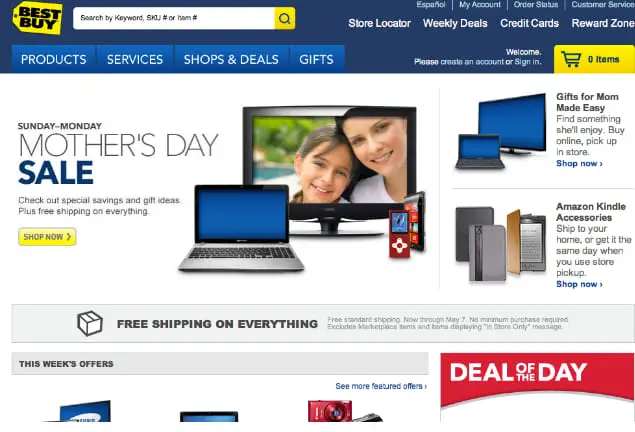 Best Buy is the largest consumer electronics chain store in the U.S., making it one of the top stores like Micro Center to browse a huge range of computers, cameras, smart home devices, and more.
With over 1,000 locations nationwide, Best Buy competes directly with Micro Center for selection and prices. You'll find all the major brands and latest models both in-store and on their website. Customer service and tech support are available too.
It sets itself apart by offering in-store pickup and tech support services at its locations. There are also trained associates who can answer questions and give recommendations. Online perks include free shipping on orders over $35 and a price match guarantee.
Key Perks
Price matching guarantees
Extended warranty options
Tech support for products available
Huge range of major brands in stock
Products available for fast store pickup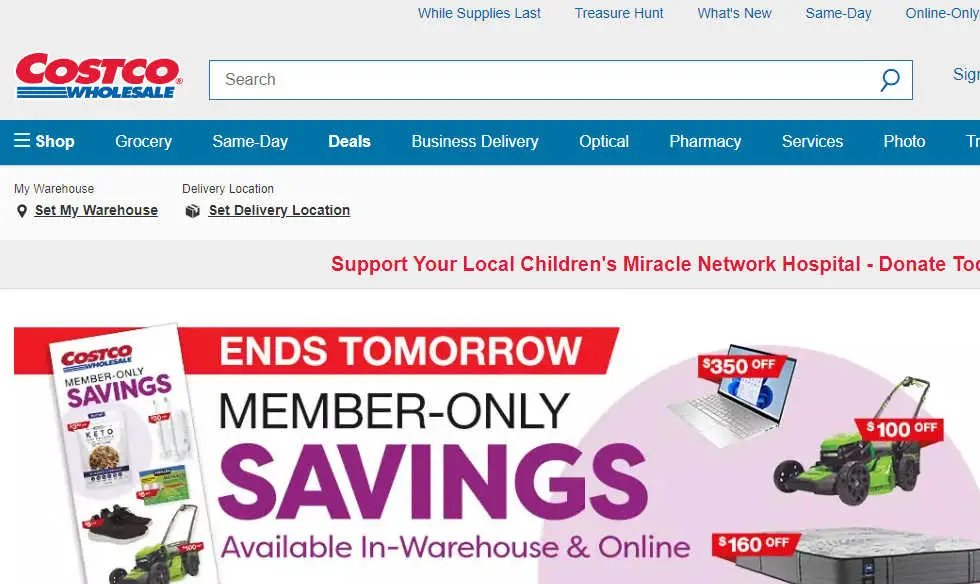 Costco is a membership warehouse chain with great deals on TVs, laptops, gaming systems, peripherals, and other electronics. Their inventory isn't as tech-focused overall as Micro Center. However, you can still find amazing prices in-store if you have a membership.
Bulk options are common at Costco, so keep that in mind. You can often save 20% or more compared to other retailers though. Costco's generous return policy and included tech support are also big perks. Consider a membership if you want to access member-only Micro Center-like discounts.
What Makes Them Popular
Member-only pricing gets you 20%+ discounts
Generous hassle-free return policy
Bulk options save money
Included tech support and protection plans
B&H is a huge New York City-based retailer offering photo, video, audio, and electronics equipment. For serious photographers, gamers, content creators, and home theater enthusiasts, B&H rivals Micro Center's extensive inventories.
Beyond competitive prices with occasional sales, they provide educational content and excellent customer service. You can chat or call for tech advice any time. They lacks a storefront outside NYC but their site offers fast shipping. Overall it's a great alternative for specialty A/V and other electronics.
Key Benefits
Massive selection focused on specialty A/V gear
Extensive educational content and buyer's guides
Great tech support and customer service reputation
Occasional major sales to look out for
Fry's Electronics was once a top computer and electronics retail chain like Micro Center with over 30 physical stores across 9 states. However, Fry's has fallen on difficult times lately and shuttered all locations as of 2021.
For now, Fry's lives on strictly as an ecommerce retailer. You can still find amazing deals on their website though, especially for computer accessories, smart home devices, and electronics. Keep Fry's in mind for a digital-only Micro Center alternative if you live on the West Coast or in Texas specifically.
Key Perks
Still has good online deals and clearance sales
Fast shipping from West Coast locations
Once a major retail chain like Micro Center
Focus on computers and smart home gear
Owned by Chinese company Alibaba, AliExpress is a popular online marketplace where you can buy direct from manufacturers and sellers, primarily from China. It's a good alternative to Micro Center for ultra cheap electronics, knockoffs, and components.
Keep in mind, AliExpress sellers ship internationally from Asia, so delivery takes 2-4 weeks typically. No support or guarantees exist either. But for around 80-90% off retail prices on many items, AliExpress is worth exploring if you want major savings and don't mind waiting. Just don't expect Micro Center-level quality or service.
Why Shop Here
Save 80% or more vs. retail prices
Huge selection of cheap electronics and components
Buy direct from manufacturers
Unexpected gadgets and tech
After declaring bankruptcy in 2015, RadioShack has reemerged as an online retailer specializing in electronics, tech accessories, and DIY components. RadioShack.com offers competitive pricing on everything from headphones and speakers to Raspberry Pi kits and Arduino boards.
With its focus on hobbyists and tinkerers, it fills a unique niche that a store similar to Micro Center also appeals to. Flat rate shipping, a price match guarantee, and a generous return policy make shopping here low risk. They even have a few small concept stores in hedge malls.
Key Perks
A classic electronics brand with 100+ year history
Go-to place for components, wires, batteries
Dealer locations still active in some regions
Nostalgic choice for electronics
GearBest is a Chinese ecommerce company that provides another online option for discounted electronics similar to Micro Center's affordable offerings.
Although it's lesser known than BangGood and AliExpress, GearBest manages to differentiate itself by focusing on cutting-edge tech like drones, electric scooters, smart watches, and accessories. You'll also find competitive prices on phone cases, cables, adapters, and more everyday essentials.
Just don't expect ultra-fast shipping or top-notch support when buying direct from China. But for cool gadgets on a budget, GearBest is worth a look.
Key Benefits
Hot selection of trendy wearable gadgets
Top place for drones, phones, and accessories
Competitive prices on everyday electronics
International warehouse options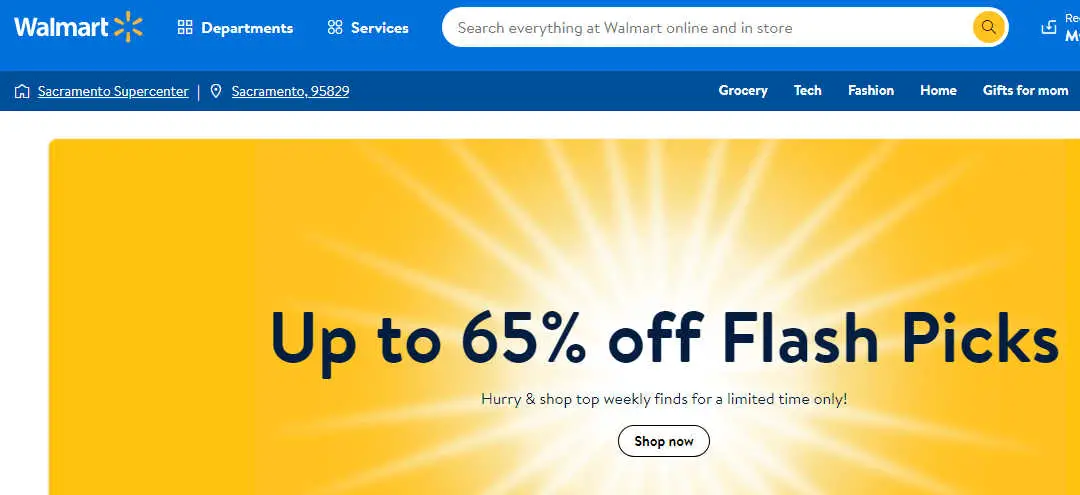 It's easy to forget electronics giant Walmart actually competes directly with the selection at stores like Micro Center. Walmart offers a surprising amount of computers, TVs, video games, movies, audio equipment, smart home tech, and more.
While inventory varies by location, many Walmarts even have computer parts sections for things like controllers, cables, webcams, and hardware. You can often save a few bucks over other major retailers too. Walmart's ubiquitous locations definitely make it a convenient option.
What Makes Them Popular
Huge retail chain with thousands of stores
Electronics sections stock all major brands
Computer hardware parts sold at many locations
Frequent sales and rollbacks to look for
Convenient locations with fast in-store pickup
Abt Electronics is a well-known Chicago-area retailer that operates both online and via multiple physical store locations. They offer an enormous 60,000 square foot showroom that makes it competitive with Micro Center for selection.
Beyond electronics, Abt sells appliances, smart home solutions, gaming gear, cameras, car audio, and pretty much anything tech related. Excellent customer service with extended support and service available make Abt a worthwhile contender if you live in the Midwest specifically.
Key Perks
Massive 60,000 sq ft showroom
Helpful tech advice and extended support
Huge range beyond just electronics
Regional chain in the Chicago, Illinois area
Conclusion
Micro Center remains a favorite place to shop for many electronics enthusiasts, PC builders, gamers, and techies. For those not located near one of their few regional stores however, plenty of quality online and in-person alternatives exist to browse similar inventory.
Companies like Micro Center offer the closest experience for comprehensive electronics and computer component selection. While stores like Walmart or Costco allow local access to discounts. Even focused outlets like Swappa and RadioShack provide options.
No matter what computers, electronics, or accessories you seek, this list of the top 12 stores similar to Micro Center should help you uncover retailers that fit your needs and budget. Each one stands out in their own ways as a great place to shop if you don't have a Micro Center nearby.
FAQs About Micro Center
What is Micro Center known for?
Micro Center is known for offering an enormous selection of computers, PC parts, components, electronics, gaming gear, DIY supplies, and more at competitive prices both online and in-store.
Does Micro Center price match?
Yes, Micro Center offers price matching if you can find a better price from a local authorized competitor on identical products currently in stock. Just ask an associate at checkout.
What are Micro Center's return and exchange policies?
Most products can be returned or exchanged within 15-30 days as long as they are unopened and undamaged. Always check individual manufacturer policies too.
Does Micro Center offer any special financing or payment options?
Micro Center provides access to financing plans and credit cards that allow you to make purchases over time with low monthly payments.
What computer brands does Micro Center sell?
Micro Center sells all the major brands like Apple, HP, Dell, Acer, Asus, and Lenovo. They also build custom PCs and laptops.
Does Micro Center have Black Friday and Cyber Monday deals?
Yes, Micro Center typically offers some excellent discounts and deals for Black Friday and Cyber Monday each year.
What products can you get serviced or repaired at Micro Center?
Micro Center provides computer, tablet, smartphone, console, TV, printer, and general electronics repairs by experienced technicians and via manufacturer warranties.
How do I find products in-stock at my local Micro Center?
You can check real-time inventory on the Micro Center website or contact your nearest store directly to ask about availability for a particular item.
Does Micro Center offer any classes or certifications?
Some locations host free workshops and also offer paid classes to help you learn tech skills for building PCs, networking, coding, and more.