Have ya ever noticed those black scuff marks on gym floors from people's shoes? They're super annoying, right? Well, some shoes leave marks behind while others don't. So how do ya tell if a pair of kicks is going leave marks on your nice clean floors?
In this guide for newbies, I'll break it down for ya and explain everything ya need to know 'bout identifying non marking shoes. We'll compare marking and non marking shoes, bust some myths, and make sure your floors stay fresh and clean. Let's dive in!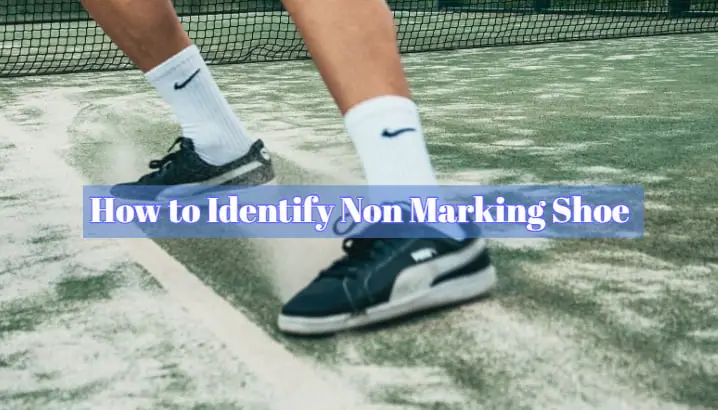 What Are Non Marking Shoes?
Non marking shoes, also called non marring shoes, don't leave scuff marks or black marks behind on floors. Most gym, court, dance, cheer, yoga, pilates, and athletic shoes are non marking to avoid messin' up smooth surfaces.
The outsoles or bottoms of non marking shoes are made of materials that don't abrasively rub off onto floors. Compared to marking shoes, they create less friction and resist blacking. This keeps floors, especially indoor basketball courts, looking sharp.
Ever notice signs at gyms or studios sayin' "Non Marking Athletic Shoes Only"? It's to protect their floors and avoid unsightly scuff marks from regular street shoes. So non marking shoes keep things lookin' good!
Marking Shoes vs Non Marking Shoes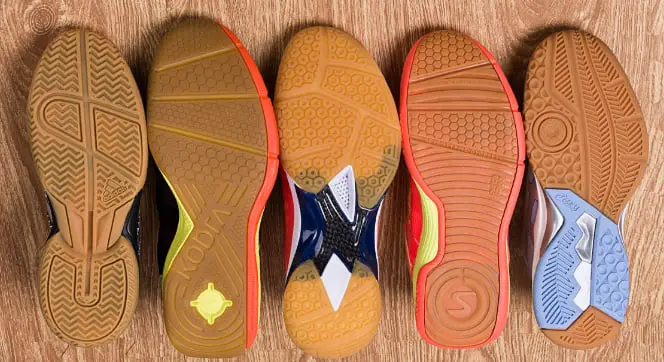 What's the dif between marking and non marking shoes? Let's compare:
Marking Shoes
Leave black scuff marks on floors
Made of abrasive materials like hard rubber
Outsoles rub off and mark floors
More traction from coarse materials
Common on casual street shoes and boots
Non Marking Shoes
Do NOT leave marks on floors
Made of non-abrasive materials
Outsoles don't rub off onto floors
Provide grip without marking floors
Found on athletic shoes for indoor sports
As ya can see, the main difference is the outsole material. Non marking shoes use smoother materials that provide traction without scuffing up your floors.
How to Tell if Shoes are Non Marking
Wondering if your kicks are non marking or not? Here are some telltale signs to check for:
Look at the Outsole
Flip your shoes over and examine the bottom. Non marking outsoles are typically made of smooth materials like rubber, leather, or soft crepe. They'll look uniform in color without any grittiness.
Marking shoes often have coarse outsoles made of hard rubber or materials with abrasive grit added for traction. You may see speckled designs or grooved tread patterns too.
Check for Labels
Many athletic shoes will be labeled "non marking" or "non marring" on the outsole or inside tag. This clearly identifies them as safe for indoor sports floors.
If you don't see a label, look for key phrases like "indoor court shoe" or "studio shoe". Non marking properties are usually implied for these categories.
Test Them Out
When in doubt, do a quick test. Rub the edge of the outsole in an inconspicuous area, like a corner or closet. Check if it leaves any black marks behind. No marks means you're good to go!
This works for used shoes too. The outsoles on older non marking shoes can appear darker from dirt or wear. But they still shouldn't transfer any of that color onto the floor.
Ask the Manufacturer
Can't tell if your shoes are non marking or not? Go straight to the source!
Look up the style name or number and contact the shoe manufacturer. They should be able to confirm if a pair is non marking or not.
Most big brands like Nike, Adidas, New Balance, etc. have non marking options. But it's still good to double check for peace of mind.
Are Non-Marking Shoes Slippery?
Here's a common myth – some peeps think non-marking shoes don't grip as well and are more slippery. After all, the materials must be softer and smoother not to mark floors, right?
Wrong! Non marking shoes are formulated to provide plenty of traction and stability for sports and exercise. The outsoles grip floors securely so you can move confidently.
In fact, non marking shoes often have enhanced traction systems designed for quick cuts, pivots, and changes of direction. Volleyball, basketball, dance, cheer, and other court shoes prioritize grip.
The compounds used are slightly softer and don't abrade floors. But non marking shoes actually flex and "grip" better for optimal performance. You get excellent footing without scuffing!
So don't worry, non marking athletic shoes won't slip or skid around. Just focus on your crossover or high kicks without leaving any marks behind.
Can You Use Non Marking Shoes for Walking?
Non marking athletic shoes aren't just for indoor courts or studios. They can also double as comfortable walking or casual shoes.
Many running and training shoes are non marking, making them ideal for walking on smooth gym floors or rubberized tracks. The flexible outsoles provide cushioning and support mile after mile.
Just be mindful of the intended use. Court shoes designed for lateral moves may not have enough shock absorption for extended walking. Prioritize running or walking shoes for everyday wear.
Consider traction too. Non marking outsoles grip well on clean floors, but may slide on rough or uneven outdoor terrain. Add some textured trail shoes to your rotation for better walkability.
Within these limits, non marking athletic shoes work superbly for walking while keeping floors pristine. Nobody likes scuffed up tracks or trails!
The Bottom Line
Non-marking athletic shoes are a must for any activity done on finished wood and indoor floors. By inspecting the soles and learning the traits of quality non-marking shoes, you can easily identify which sneakers will provide traction without scuffing up studios and gyms. Seek out light colors, smooth materials and subtle texture while avoiding dark hues, rubber and aggressive treads. With the right kicks, you can play hard while keeping floors damage-free and primed for bare feet. Non-marking shoes are a win-win for both your performance and maintaining pristine floors!
FAQs
What materials are non-marking shoes made of?
Non marking shoes are typically made of smooth rubber, leather, or soft crepe materials that don't abrade and mark up floors. Many use gum rubber outsoles which flex easily without leaving marks. The compounds provide great grip without scuffing.
Can you use Sharpie on non-marking shoes?
Yes, you can safely use a Sharpie to color or decorate the outsoles of non marking shoes. Since the rubber is soft and smooth, the Sharpie ink won't flake off onto floors. Just avoid any abrasive areas on the sole and be mindful when coloring over traction patterns.
Are non-marking shoes machine washable?
Some non marking shoes are machine washable, but check the tag or product details to confirm. Many athletic shoe materials like leather, suede, or mesh aren't suitable for the washing machine. Your best bet is to spot clean non marking shoes by hand with gentle soap and water.
Do Vans make non marking shoes?
While the classic Vans slip-on and Vans Old Skool have marking outsoles, Vans does offer some non marking options. The Vans Skate Old Skool Pro and a few Vans Skate Hi styles have non-marking 'PopCush' outsoles good for skateboarding. Some Vans UltraRange styles are also labeled as non marking shoes.
Can you put new soles on marking shoes to make them non-marking?
You may be able to modify marking shoes by fully replacing the outsole with a non marking rubber material. Look for a cobbler or shoe repair expert that offer resole services. They can remove worn outsoles and attach new non marking rubber soles for a fresh pair of non marking shoes!
How long do non-marking shoes last?
With proper care, non marking athletic and court shoes typically last 12-18 months before needing replacement. Higher mileage runners may get 500-600 miles. Check the outsoles regularly for visible wear and replace once the tread starts smoothing out too much which reduces traction.
Why do they make shoes that mark floors?
Marking shoes have outsoles made of harder abrasive rubber that durably withstands outdoor use but leaves marks on indoor floors. Casual street shoes and work boots prioritize heavy traction so the outsoles sacrifice some non-marking properties. Non-marking shoes are more specialized for certain sports and activities.
How can you remove scuff marks from shoes?
If you notice scuff marks on the outsoles, try scrubbing gently with a magic eraser sponge and soapy water. White vinegar can also help remove some marks. Be careful not to scrub so hard that you wear down the tread. Severe scuffs may require resole services to replace damaged outsoles.
What are the signs of a non-marking shoe?
Non-marking shoes have light-colored, non-rubber soles, often white. They are made of smooth materials like leather and neoprene instead of textures rubber. Labels will also advertise them as "non-marking."
Do non-marking shoes have good traction?
Yes, non-marking shoes are designed to provide decent grip through slightly tacky materials and subtle sole textures without marking floors. Some gripping sprays and stick-on dots can further improve traction.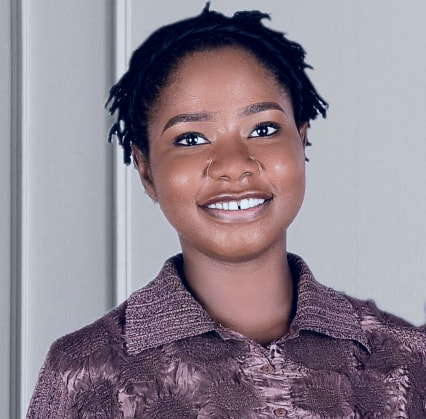 Blessing Bunmi is the founder and CEO of Blowra, the leading style guide providing insider fashion and shopping tips. With over 4 years of retail experience, She created Blowra to empower readers to confidently express their personal style.