Dr. Martens boots are known for their durability and longevity. With proper care and maintenance, these iconic boots can last for years or even decades. Read on to learn more about what makes Dr. Martens so durable, how to break them in properly, tips for extending their lifespan, and whether they are worth the investment.
About Dr. Martens
Dr. Martens boots have been around since 1960 when the brand was launched in England. Their signature air-cushioned sole, welted construction, and durable leather come together to create a boot built to last.
Dr. Martens were originally designed as work boots but quickly became popular among punk rockers and musicians who appreciated their rebellious look. Over the decades they have been adopted by countless subcultures and become a staple in alternative fashion.
While the brand has expanded into other footwear and clothing, their original 8-eyelet 1460 boot remains an iconic classic. Known to fans as "Docs" or "DMs", Dr. Martens boots are loved worldwide for their comfort, durability and self-expressive attitude.
What Makes Dr. Martens So Durable?
Dr. Martens stand the test of time thanks to several key elements in their construction:
Welted Construction – The upper and sole are literally welded together using heat-sealing techniques. This creates a strong bond that holds firmly for years.
Air-Cushioned PVC Sole – Their famous "bouncing soles" provide comfort and shock absorption. The air-cushioned PVC material is oil- and fat-resistant, abrasion-resistant, and famously slip-resistant.
Goodyear Welt – This traditional welting method, invented in 1869, involves stitching the upper to the sole using a strip of canvas or leather. Goodyear welts allow for easy repairs and re-crafting.
Leather Upper – Dr. Martens use high quality leather that develops a hard-wearing patina over time. Many wearers don't even need to polish them.
Heat Sealing – In addition to welting, many modern Dr. Martens undergo heat sealing to firmly bond all the components together.
Legendary Build Quality – From their welted soles to their tightly-sewn seams, Dr. Martens live up to their reputation for expert craftsmanship.
These hallmarks of Dr. Martens construction allow their boots to shrug off years of wear and tear in stride.
How Long Do Dr. Martens Last?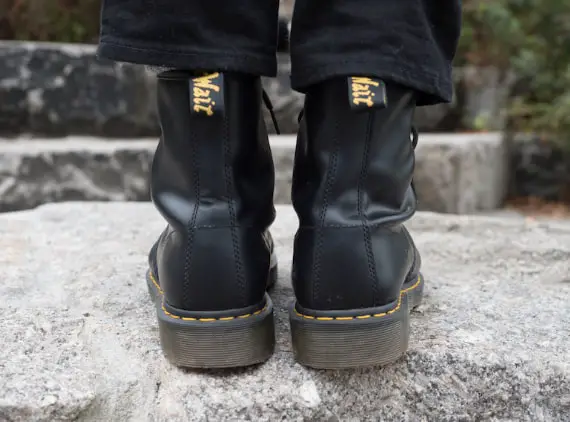 With proper care, a pair of Doc Martens can easily last from 10 to 30 years. Many enthusiasts claim to still have pairs from the 1960s and 70s that remain functional with a bit of maintenance.
Here are some estimates on Dr. Martens lifespan under normal wear:
Regular everyday wear – 5-10 years
Occasional wear – 10-20 years
With resoling/repairs – 20-30+ years
The most important factor in the longevity of Docs is how often you wear them and the conditions they endure. Work boots worn daily on tough terrain will naturally wear out faster than classic boots saved for weekends and concerts.
Proper sizing and break-in also play a role, as poorly fitted Docs can develop cracks and wear out more quickly. But those who take the time to break them in gradually can enjoy their Dr. Martens for many years.
What's the Best Way to Break in Dr. Martens?
Dr. Martens have a notoriously long break-in period. The stiff leather can cause blisters and rub painfully until it softens and molds to your feet.
Here are some tips for breaking in your Doc Martens as painlessly as possible:
Wear them around the house – Wear your new boots at home with thick socks to begin loosening up the leather before you take them out on the streets.
Use a leather conditioner – Treating the leather with conditioner before first wear softens the boot and speeds up the break-in process.
Wear thick socks – Padded socks protect your feet and ankles during the break-in period. They also absorb sweat and help stretch the leather.
Use bandages – Moleskin, bandaids or medical tape on "hot spots" helps prevent blisters while breaking in Docs.
Take it slowly – Only wear your Docs for short periods at first, like a few hours a day. Gradually increase wearing time until they feel broken in.
Stuff them with towels – Placing rolled up towels inside the boots when not being worn helps stretch them faster.
With patience and care, those stiff new Doc Martens will transform into a perfectly broken-in pair of boots molded to your feet.
What's the Best Way to Care for Dr. Martens?
To get the most years out of your Docs, make sure you care for them properly. Here are some tips:
Clean regularly – Use a leather cleaner and soft brush to remove dirt and stains. This prevents damage to the leather over time.
Moisturize the leather – Keep leather nourished with monthly conditioning treatments using mink oil, beeswax polish or specially formulated Dr. Martens Wonder Balsam.
Touch up scuffs – Use a leather filler balm to touch up any small scuffs for an almost new look.
Weatherproof them – Before wet weather, treat your boots with a weatherproofing spray to prevent staining and damage.
Use shoe trees – Inserting shoe trees helps boots maintain their shape when not being worn.
Inspect welting – Check the stitching along the welt periodically and re-welt them if the sole starts to separate.
Get resoling – When soles wear thin, get them professionally resoled to refresh your boots.
How to Repair Scuffs and Scratches on Dr. Martens?
Despite being tough, Dr. Martens can pick up some battle damage in the form of scuffs, scratches and scars. Here are some DIY ways to fix them up:
For light scuffs:
Buff the scuff gently with a soft cloth or brush.
Apply a small amount of shoe polish in a matching color and buff to blend.
Use a leather balm to condition the area after polishing.
For deeper scuffs and scratches:
Clean the area thoroughly and let dry.
Apply a leather filler balm and allow to fully dry.
Buff gently with fine grit sandpaper.
Apply matching polish and buff.
Seal with leather balm or acrylic finisher.
For best results minimizing visible damage, seek professional repairs from a cobbler. But tried and true shoe polish can go a long way in touching up scuffs and scratches at home.
Can You Waterproof Dr. Martens?
Dr. Martens leather is naturally fairly weatherproof thanks to the oils used during tanning. But for extra protection in wet weather, you can apply a weatherproofing spray.
Silicone or beeswax based sprays work well to seal the pores and make the leather more water resistant. Apply 2-3 light coats letting it dry in between, and remove any excess. Reapply every few months or as needed.
This helps prevent rain or puddles from seeping in and staining or warping the boots. Weatherproofing also aids in keeping feet dry and warm.
Are Dr. Martens Suitable for All Weather Conditions?
Thanks to their durability and weatherproof qualities, Dr. Martens perform admirably in rain, snow and other adverse weather. Their famous PVC soles are designed to provide traction even on slippery surfaces.
However, full submersion or prolonged heavy rain can eventually seep through any boots' seams and cause damage. Here are some tips for maximizing Dr. Martens performance in different conditions:
Rain – Waterproof them with sprays and reapply as needed. Avoid deep puddles.
Snow – Waterproof and pre-treat with weatherproofing balms. Wear thick wool socks for warmth and dryness.
Heat – Their heat-sealed construction makes Dr. Martens suitable for warm climates provided your feet don't overheat.
Cold – Insulated sock liners help keep feet warm and comfy during winter wear.
While a good choice overall, those in extremely wet or cold climates may want to rotate Dr. Martens with other specialty boots for maximum performance.
How Long Do Different Styles of Dr. Martens Last?
Dr. Martens come in a wide range of styles from industrial steel toes to trendy floral patterns. But at their core are a few basic silhouettes most recognized as "Doc Martens". Here's how their expected lifespans compare:
1460 Boots – The classic 8-eyelet smooth leather boot lasts around 10+ years. Their timeless design shows less visible wear.
1914 Boots – The 14-eyelet smooth leather boot lasts 8-10 years. The extra eyelets may be more prone to stress.
2976 Chelsea Boot – With elastic sides instead of laces, these last 7-9 years. The stretchy elastic breaks down faster than leather.
2297 Smooth Leather – Low ankle smooth leather boots tend to last 7-9 years. Their shorter height sees more wear and tear.
Pascal Boots – The slimmer silhouette and zippered side lasts around 6-8 years. More moving parts mean more potential maintenance.
While the construction plays a role, how often you wear them remains the biggest factor. Rotate your Docs to prolong their lifespan across the board.
Are Dr. Martens Worth the Price Tag?
Doc Martens range in price from around $100 for lower end styles up to $250 for rarer designs. Considering their longevity compared to cheaper boots, many find this a worthwhile investment.
Advantages that help justify the cost:
Long-lasting from 5-30+ years
Can be resoled again and again
Retain resale value due to collectibility
Avoid ongoing costs of replacing cheaper boots
High quality materials like leather and welted soles
Customizable to personal style
Global brand with years more potential wear ahead
For those who can afford the upfront splurge, Doc Martens emerge as a frugal choice in the long run. Alternatively, search for sales, secondhand and discount codes online for better deals.
Once broken in, a good pair of Docs becomes priceless – keeping you looking cool and feeling comfortable for years on end.
Do Dr. Martens Have a Warranty?
Dr. Martens offers a limited 60-day manufacturing warranty covering factory flaws in new boots. This protects against defects like:
Peeling or cracking leather
Detaching soles
Major scuffs/stitching issues
Misshapen or defective soles
Make sure to inspect brand new Dr. Martens thoroughly and address any concerns within 60 days of purchase.
Beyond this initial window, Dr. Martens does not have an overarching lifetime guarantee or warranty. However, their "Wonder Balsam" leather conditioner does come with a 60 day satisfaction guarantee.
Does Dr. Martens Do Repairs?
Dr. Martens itself no longer offers repairs, but they do have recommendations for quality cobblers and repair shops around the world trained to refurbish their boots.
Basic care like re-soling, touching up scuffs, stitching cracks, or restoring waterproof seals can give worn Dr. Martens years more of wear. Check the Dr. Martens website for their list of suggested repair specialists.
Repairing well-loved boots often costs less than buying brand new. Plus it extends their life and retains their broken-in fit customized to your feet.
Can You Resole Dr. Martens?
Resoling is one of the best ways to maximize the lifespan of your Dr. Martens. Here's what you need to know:
Dr. Martens are designed to be resoleable using a Goodyear welt construction.
Take them to an experienced cobbler certified in Dr. Martens repair. They have the proper techniques and PVC sole material.
The iconic yellow stitching along the sidewall should remain intact through resoling.
Expect to pay $60-100 for a professional resole job lasting years. DIY resoling kits are also available.
For the iconic oxblood red sole, request they dye the bottom edge to match.
With proper care and resoling, the uppers of a Dr. Marten boot can outlive multiple soles over decades. This makes them a highly sustainable shoe choice.
Do Dr. Martens Have a Lifetime Warranty?
No, Dr. Martens does not offer a formal lifetime guarantee. However, their reputation for longevity means a pair of Docs can literally last a lifetime when properly cared for.
Standard care like washing, weatherproofing and resoling can keep Dr. Martens in serviceable condition for 20-30+ years. With a bit of TLC, many claim their vintage Docs have survived since the 60s and 70s.
While not backed by a written warranty, the lifetime durability of Dr. Martens boots has stood the test of time. Their signature construction has changed little from the original UK-made boots which first earned their reputation for quality and reliability.
Are Dr. Martens Slip Resistant?
The distinct PVC sole of Dr. Marten boots provides excellent grip and slip resistance. Their unique tread pattern and air-cushioned construction gives both cushion and traction.
Key reasons Dr. Martens stand up so well to slippery conditions:
Oil and fat resistant sole
Multi-directional grip
Deep lugs and grooves
Firm heel for stability
Air pockets absorb shock and boost traction
Doctors, chefs, construction workers and others on their feet all day praise the support of Docs. Non-slip soles minimize fatigue and keep accidents at bay.
For optimal slip resistance, keep soles free of dirt and debris. Once worn smooth, resoling restores their gripping ability. With care, Dr. Martens retain excellent traction for years.
Conclusion
From rain soaked cities to dusty desert roads, Dr. Martens boots have earned a reputation for outlasting almost any terrain. Their signature "bouncing soles", welted construction and quality leather withstand decades of wear and tear.
With proper sizing, break-in and care, a pair of classic Docs can easily provide 5-30 years of service. Few brands match their versatility, comfort and timeless punk rock style. For those able to afford the investment, Dr. Martens emerge as a frugally smart choice that literally lasts a lifetime.
FAQs
Should Dr. Martens be tight at first?
Yes, Dr. Martens require a break-in period so they tend to fit snug at first. They should not be painfully tight though. If too uncomfortable, consider sizing up.
Can Dr. Martens be resoled?
Yes. Their Goodyear welted construction means the soles can be replaced multiple times by a cobbler specialized in Doc repairs. This extends their lifespan for years.
How long does it take to break in Dr. Martens?
It can take 1-4 weeks of regular wear to break in Doc Martens. Wear them around the house at first to help soften the stiff leather gradually.
Are Doc Martens good for snow?
Their iconic tread and durable construction hold up well to winter weather provided they are waterproofed. Wear thick wool socks for warmth and change out of wet Docs when indoors.
Should I get the smooth or grained/oiled leather?
Smooth leather requires more care but develops a sought after patina over time. Grained leather is lower maintenance but can appear more casual. Choose based on your wardrobe and care commitment.
How often should you clean Doc Martens?
Clean leather Doc Martens every 2-3 months with a gentle leather cleaner and soft brush. For smooth leather, condition them with leather balm monthly to maintain the finish.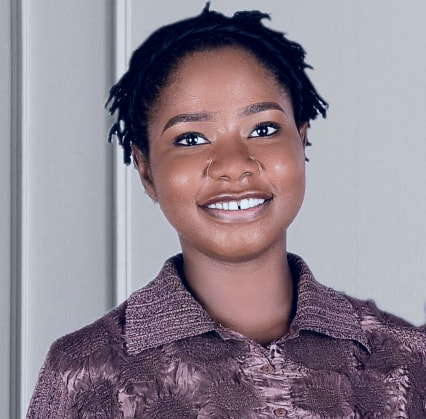 Blessing Bunmi is the founder and CEO of Blowra, the leading style guide providing insider fashion and shopping tips. With over 4 years of retail experience, She created Blowra to empower readers to confidently express their personal style.