GameStop is a popular retailer known for buying, selling, and trading new and used video games, consoles, and gaming merchandise. But what if you want to explore some alternatives?
Fortunately, there are many stores like GameStop that offer similar products, competitive pricing, strong loyalty programs, and excellent customer service.
In this guide, we will compare 12 top GameStop competitor stores and sites where you can shop for new and used video game software, consoles, accessories, collectibles, and more.
Whether you are looking to trade in old games, find a rare retro title, score collector's items, purchase the latest release, or get a new system, these GameStop alternatives have you covered.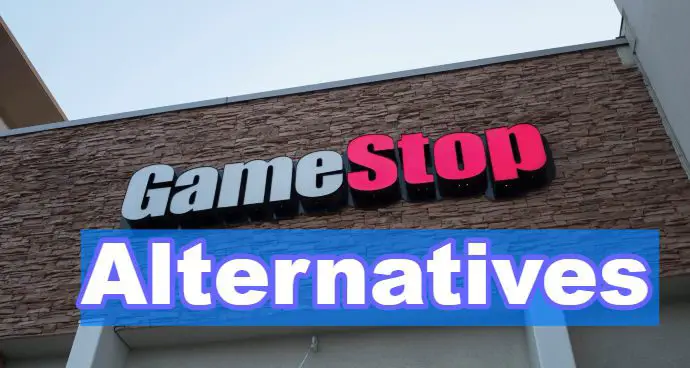 12 Best Stores Similar To GameStop To Shop For Consoles, Video Games, and More
Here are 12 of the top places like GameStop to find great deals on games, systems, merchandise and more!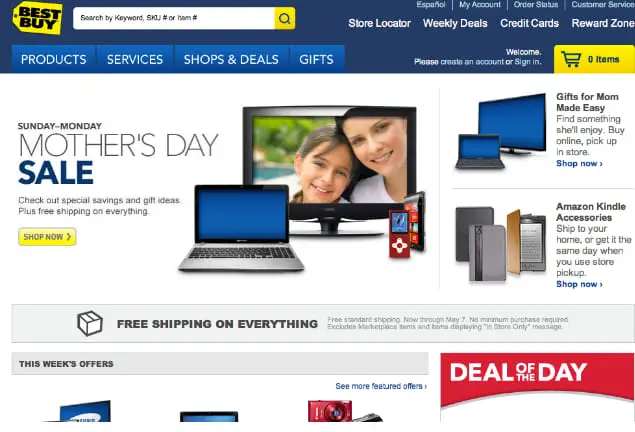 Best Buy is one of the most well-known electronics retailers that carries a huge selection of video game products. They sell all the latest consoles from Sony, Microsoft and Nintendo as well as a massive assortment of new and used games for different platforms. You'll also find gaming headsets, controllers, subscriptions and gift cards.
They frequently runs sales and deals so you can often score discounts on consoles and games. They also have a generous return policy in case you need to bring something back.
Their wide availability of stores across the U.S. makes it easy to shop in person. You can also conveniently order online and do in-store pickup.
Key Perks:
Wide selection of new and used games
Frequent sales and deals
Easy returns
Order online, pickup in store
2. Amazon

Amazon is the everything store – and that includes a huge selection of video games and systems. As an online marketplace, Amazon lets you browse new and used physical game titles as well as digital download codes. You'll also find consoles, accessories, subscription cards, strategy guides and more gaming gear.
Amazon offers great prices that compete with other major retailers. Prime members get free shipping on many items. Their wide selection makes it easy to find hard-to-get games and collector's editions. You can also trade-in used games at Amazon for credit towards new ones.
Key Advantages:
Competitive pricing
Huge selection including rare/collectible games
Free shipping with Prime
Trade-in program for used games
PlayStation Direct is Sony's official ecommerce site selling PlayStation 5 consoles, games, accessories and more directly to consumers without any middlemen. This makes it a great place to purchase officially licensed PS5 products as well as exclusives like God of War Ragnarok and Gran Turismo 7.
Browse new and used copies of PlayStation games for PS5, PS4, PS3, PS2, PSX and PSP. Shop consoles, controllers, headsets, charging stations, hard drives and components. PlayStation Direct often gets inventory of PS5 bundles and high demand games before other major retailers.
Sign up is free and gets you early access to some deals. Members also earn rewards points to save on future purchases. PlayStation Direct offers free shipping and returns, along with top-rated customer support by chat, phone and email.
Key Perks:
Direct from Sony
Early access to PS5 inventory
Free shipping and returns
Rewards program and exclusive offers
Excellent customer service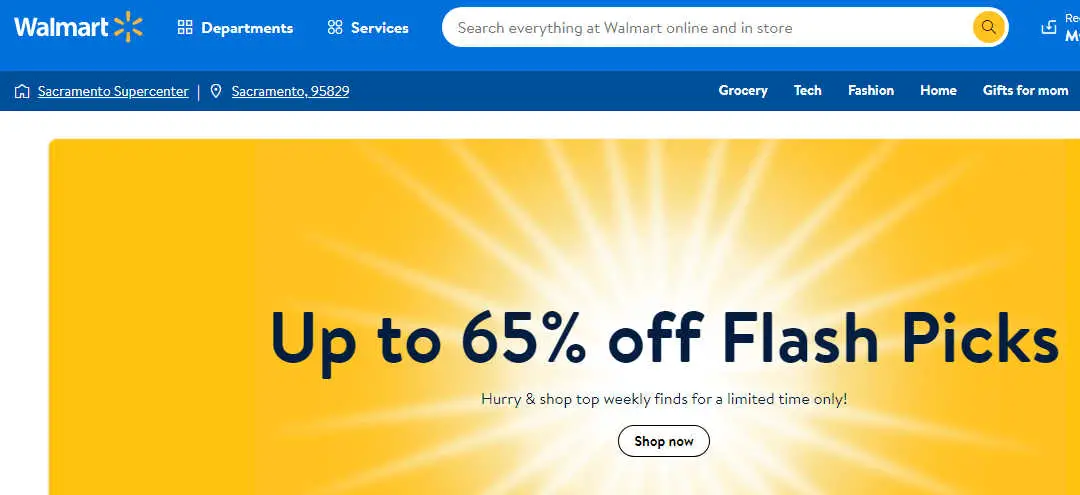 Walmart is not just the world's largest retailer – it's also a surprising great place to shop for video games. It carries all the latest console hardware often at competitive prices. They stock an excellent selection of new games for all platforms frequently priced $5-10 cheaper than other stores.
The electronics section also has a wide array of controllers, headsets, gaming subscriptions and more accessories. While selection of used games is limited, you can sometimes find used games and systems priced to sell. Walmart's toy section also stocks amiibos, and game branded toys and merchandise.
Why Shop Here:
New games priced low
Good stock of accessories
Finds on used games/systems
Toys and merch for gamers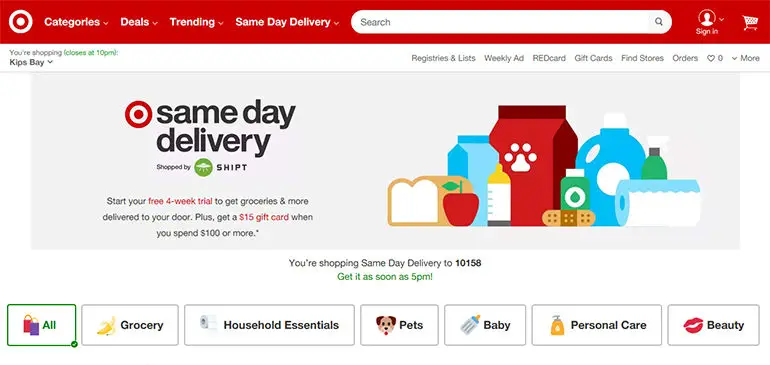 Target has really expanded their video game offerings in recent years. Now you'll find a nice variety of new and used titles for current and previous generation consoles. The company also carries systems, controllers, headsets and subscriptions. Their game selection may not be as deep as specialty stores but you can often find discounts and deals.
An extra incentive to shop at Target is their RedCard program which gives 5% off all purchases. The well-organized stores and app make it simple to browse and buy games. You can also get free order pickup and returns to make shopping hassle-free.
Key Advantages:
Regular sales and deals
RedCard discounts
Easy order pickup and returns
Simple to shop in-store/online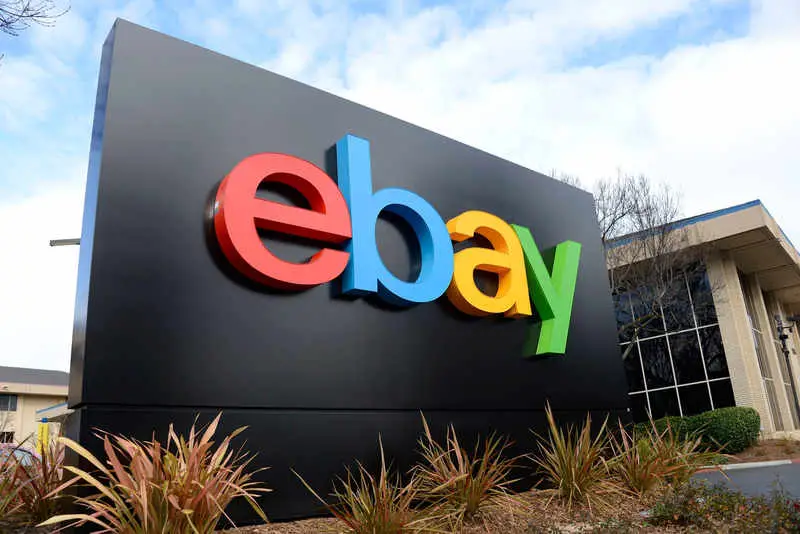 eBay connects buyers and sellers of video games through auction listings and buy it now formats. It's a great source for finding rare, hard-to-find and collectible games that you won't see at mainstream retailers. They are also excellent place like GameStop for getting older generation used consoles and games at competitive prices.
You can search for new and used titles across any platform from retro to current systems. eBay's buyer protection helps ensure you get what you paid for too. Read seller ratings and check descriptions closely when buying. Sorting by lowest price plus free shipping helps surface deals.
Key Perks:
Hard-to-find and rare games
Large retro game selection
Competitively priced used games/consoles
Buyer protection for safer shopping
GamesDeal is an online store like GameStop connecting gamers to discounted game software keys and memberships for PC, Xbox, PlayStation, Nintendo and mobile. This makes it a top choice if you want to score deals on digital games.
Browse by genre and platform or search for specific titles and DLC packs. keys are sold at big discounts compared to MSRP since they often come from bundle deals or regional pricing differences. Join over 2 million satisfied members already saving on new releases, preorders and classic games.
It has an intuitive interface, seamless digital delivery, frequent sitewide sales, and responsive customer support. Pay securely via PayPal and other methods. Get instant delivery of game codes after purchase to activate and start playing ASAP.
Key Perks:
Cheap discounted game keys
Huge PC + console selection
Legit sellers + secure transactions
Frequent deals + sales
2M+ happy members
GameFly pioneered the video game rental subscription concept, allowing members to rent and swap games by mail similar to Netflix. This store like GameStop makes it easy and affordable to access and try out titles for all major consoles spanning various generations.
Keep 1, 2 or 3 games out at a time, and return and exchange titles whenever you want. With no due dates or late fees, you can take your time completing lengthy RPGs or challenging games at your own pace. New members get a free first month.
Beyond rentals, they also sells lightly used game copies at discount prices. Their app and site facilitate browsing, queuing and tracking rentals and purchases.
Key Perks:
Video game rental subscription
Unlimited exchanges
No due dates or late fees
Used games available to buy
Try before you buy
Pink Gorilla is a niche chain of indie video game stores in Seattle, Washington focused on retrogaming. Shop their selection of thousands of used games for Atari, Nintendo, Sega, Sony, Microsoft, TurboGrafx and more. Save on new releases too.
Browse in store or order online for pickup or local delivery. Save an extra 10-20% on games or accessories by trading your old stuff. They are among the top GameStop alternatives for sourcing classic cartridge games thanks to their knowledgeable staff and relationships with collectors.
Beyond games, they stocks console mod kits, repair parts, imports, memorabilia and collectibles. Sell them your items through buy, sell, trade. This local Seattle gaming expert is beloved by the community.
Why Shop Here:
Massive retro game selection
Hard to find older titles
Good pricing on used games
Knowledgable and friendly staff
EB Games is GameStop's Canadian subsidiary but also operates locations in Australia and New Zealand. Their stores offer a comparable buying, selling, trading and reservation experience. Shop all the latest releases as well as a large back catalog of last generation console and handheld games.
Take advantage of frequent sales, deals, coupons and promotions for extra savings on software and hardware. Trade your used games for cash or increased credit towards more purchases. Level up to Edge Card membership for points and perks.
EB Games excels at stocking collector's editions, limited runs and exclusive merchandise of popular titles. Stores also carry consoles, accessories, loot, apparel and memorabilia. You can even book in-store gaming sessions.
Key Advantages:
Similar to GameStop
Frequent deals and promos
Edge Card program and app
Collector's editions and exclusives
Trade-ins accepted
G2A is another major online marketplace for buying and selling discounted game keys and subscriptions for all major consoles, PC clients like Steam and Battle.net, and mobile platforms. It connects users worldwide.
Browse an enormous catalog spanning new AAA releases to retro classics. Search for a specific title or filter by genre, platform, price, rating, and more. Buy individual games or bundles with huge savings. G2A Direct offers direct-from-publisher keys. G2A Shield for a membership fee adds buyer protection and discounts.
Choose trusted sellers with high ratings. Pay securely through PayPal, credit cards and other methods. Get your key quickly by automated delivery so you can start playing fast. Save even more by participating in the site's lively marketplace ecosystem.
Key Advantages:
Marketplace for discounted game keys
Massive catalog of titles
Programs for buyers and sellers
Secure transactions
Cheap prices on new + old games
OfferUp is another mobile marketplace app great for finding local deals on video games. You can find physical disc and cartridge games for all console generations listed in your city and nearby. They makes chatting with local sellers easy to ask questions and negotiate prices.
In addition to traditional console games, OfferUp is also good for getting deals on mobile gaming gear like tablets and gaming phones. You can typically find better value versus buying new. Meetups allow you to test everything in person and avoid shipping.
Why Shop Here:
Local sellers in your area
Find deals on all console games
Negotiate discounts
Test gear in person before buying
Conclusion
While GameStop has topped the video game retailer market for over a decade, they now face tougher competition than ever. Fortunately, no shortage of stores and sites like GameStop offer great alternatives for buying, selling and trading new and used games, consoles, accessories and merchandise.
Evaluate competitors like Amazon, and Walmart based on factors like selection, pricing, formats, programs, availability and service. Consider your individual needs around new releases, retro finds, trade-ins, loyalty discounts and more.
Many GameStop alternatives spotlighted here go beyond just games to provide a one-stop shop for all of your gaming and electronics needs. The competition ultimately means more choice, better deals and savings for us gamers. No matter what types of games you play or systems you own, these stores ensure you can build an amazing and affordable video game library.
Frequently Asked Questions About GameStop Alternatives
What is GameStop?
GameStop is the world's largest video game, consumer electronics, and gaming merchandise retailer. They operate over 4,800 stores across 14 countries and sell new and used video games, consoles, controllers, gaming PCs, and merchandise like apparel, toys, and collectibles.
Is GameStop going out of business?
Despite some financial struggles in recent years and increasing competition, GameStop remains open for business and plans to strengthen its core operations around gaming. They have no near-term plans to go out of business.
How much does GameStop pay for used games?
GameStop pays a percentage of the current retail value of a game when buying used copies. This varies by title, age, and condition, but often ranges from 10-35% of MSRP. Popular and new games get higher payouts.
Does GameStop accept game trade-ins?
Yes, GameStop encourages customers to trade in used games, consoles, controllers and tech for either cash or increased store credit on future purchases. This trade-in program drives a large chunk of their pre-owned inventory.
Does GameStop sell retro or classic games?
GameStop sells both new and used games spanning retro classics, last generation consoles, and latest releases. Selection and availability of retro games varies by location. Used older games are more common.
Does GameStop offer any membership programs?
Yes, PowerUp Rewards members earn points on purchases for benefits like coupons, discounts, and a subscription game informer magazine. Different tiers offer increasing bonuses, with the Pro tier for $15 annually as the best value.
Are GameStop prices competitive?
GameStop regularly offers competitive pricing and runs frequent sales, promos, and coupons to match or beat prices from gaming competitors like Best Buy, Amazon, Walmart and Target. Used game prices are generally affordable too.
Does GameStop have an online store?
Yes, GameStop has an ecommerce store at www.GameStop.com that mirrors most of the new and preowned inventory selection found in stores. This makes it easy to browse and buy games online.
Are GameStops open on Sundays?
Most GameStop store locations are open 7 days a week including Sundays, typically from around 10 am to 8 pm local time. Hours can vary, so check your local store page. The website and support lines are open on Sundays too.
Does GameStop repair consoles or discs?
No, GameStop does not offer repair services for game consoles, discs, cartridges or other hardware. They suggest contacting each system manufacturer for warranty service or finding a specialty local repair shop.