Are you planning a wedding and want to look extra special on your big day? If so, you may be wondering if fascinators are still in fashion. The answer is a resounding yes! In this blog post, we'll explore the latest styles and trends in fascinator fashion so that you can find the perfect accessory for your wedding day.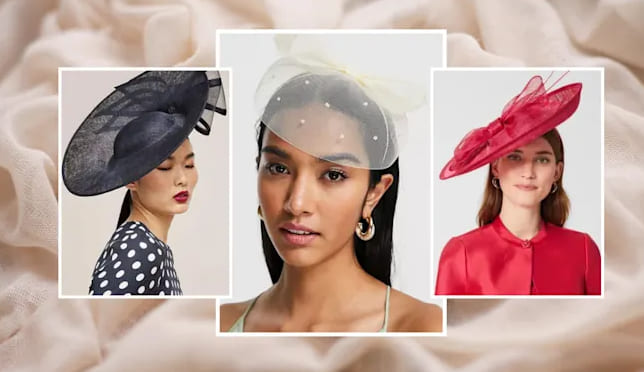 Are Fascinators Still in Fashion for Weddings?
In 2023, fascinators are still an appropriate choice for wedding guests. Whether you opt for a classic style or something more modern, like a headband or hair accessory, there is sure to be something to suit your look. Known for their elegance and sophistication, fascinators add a touch of glamour to any ensemble. The Duchess of Cambridge is often seen wearing them to formal events and they are sure to make any outfit look polished and sophisticated.
What are Fascinators?
Fascinators are a type of formal headwear that is an alternative to hats and can be worn to weddings and other events. They typically consist of a band, piece of fabric, feathers, and other decorations. Fascinators come in a variety of styles, including headband, disc, and saucer fascinators.
The headband style is great for staying in place throughout the day, while the disc and saucer styles are perfect for adding a bit of glamour to your outfit. Jane Taylor London offers a range of bespoke and ready-to-wear luxury hat shop options for those looking for a unique fascinator for their special occasion.
What Are Fascinator Hats?
Fascinator hats are a type of headwear which is usually decorated with feathers, frills, beads, and other embellishments, and are often worn at formal events such as weddings and the Kentucky Derby. They are generally designed to be worn on one side of the head, and are secured with a headband, clip, or comb.
Fascinator hats can be found in a variety of colors and styles, and can range from small and simple to large and elaborate. Despite their size, fascinator hats are typically lightweight enough to be worn for extended periods of time without discomfort.
How to Wear Fascinators for Weddings?
A fascinator can be a great way to add some flair to an outfit for a wedding. Whether you're attending a formal or an informal event, there are a few tips to keep in mind when it comes to wearing fascinators.
First, make sure you pick the right style and colour. If the wedding is formal, opt for a fascinator in a dressy style and colour. If the wedding is more casual, pick a fun and unique style.
Next, consider the shape and size of your face when selecting a fascinator. A larger fascinator will draw attention to your face, so think about the features you want to highlight.
Finally, make sure your fascinator is securely attached. If it's a clip-on, you'll want to make sure it's firmly clipped in place. Or, if you're using a headband, make sure it's not slipping off when you move your head.
By following these tips, you'll be sure to look your best and feel confident wearing a fascinator to your next wedding!
Should Fascinator Match Dress or Shoes?
It is not necessary for a fascinator to match the dress or shoes, however, it is often recommended that the colours of the fascinator coordinate with the overall colour scheme of the outfit. For example, if the dress is a bright red colour, a fascinator in similar shades of red or complementary colours such as pink or orange could work well.
If the shoes are black, a black or grey fascinator would be suitable. It is important to keep in mind that the fascinator should not distract from the overall look and should be chosen with care.
Should You Wear a Fascinator to A Wedding?
Whether or not you should wear a fascinator to a wedding depends on several factors, including the time of year, location and the specific dress code of the wedding. In general, you should dress according to the season and any instructions provided by the hosts. However, if you are looking for a classic and timeless look, a fascinator may be a good choice. If you're unsure what type of fascinator to wear, consider consulting a stylist or looking at fashion magazines for inspiration.
Who wears a fascinator at a wedding?
Fascinators are often worn at weddings by women and girls as a fashionable accessory. They can be worn with a variety of ensembles, from formal dresses to everyday clothing.
Why are Fascinators Popular for Formal Occasions?
Fascinators have become a popular choice for formal occasions and weddings due to their unique and stylish look. They are an easy way to add a touch of elegance to an outfit and are a modern take on the traditional hat. Fascinators can be found in a range of styles and colours, from subtle and classic to fun and eye-catching. Whether you're looking to stay traditional or go bold with your fashion statement, there are fascinators to suit any occasion.
What are the Different Types of Fascinators?
Fascinators come in a variety of styles and colours, from delicate feather and lace pieces to more bold and daring designs. Accessorize has a great selection of fascinators and hatinators, perfect for any special occasion.
Gold Coast Couture also offers a wide selection of women's fascinator hats in different styles and colours. No matter what your style is, you are sure to find the perfect fascinator for your next formal event.
What Occasions are Appropriate for Wearing a Fascinator?
Weddings are one of the most popular occasions to wear a fascinator. Depending on the requirements set by the couple, fascinators come in a variety of styles and designs to fit the occasion. From baroque styles to feathery ones, fascinators can add a splash of color and design that compliments any outfit. They are the perfect alternative to a full-fledged hat, and are sure to make any wedding guest stand out from the crowd.
How to Style a Fascinator
When it comes to styling a fascinator, there are a few important things to keep in mind. For starters, it's important to choose a style that is suitable for the occasion you are attending. If you are attending a wedding, then an extravagant, statement piece would be more appropriate than something more subtle and understated.
It's also important to make sure the fascinator complements your outfit. Choose colours and styles that go with the rest of your outfit and don't take over. Once you've picked the right style for your event, it's now time to figure out how to wear it. A fascinator can be worn on a woman's head in different ways, such as by clipping it on or putting it on the side or front of the head.
What is the difference between a fascinator and a hat
When it comes to dressing for a formal occasion, there is an age-old debate between wearing a hat or a fascinator. While hats are the traditional headwear for formal events, fascinators have certainly become increasingly popular in recent years. So, what's the difference between the two?
The major difference between hats and fascinators is that fascinators are attached to the hair with a clip, comb, or headband, while hats are held on with a chin strap or an elastic band.
Fascinators are also considerably smaller and don't have a brim like hats. Some people in the fashion world say that a fascinator is more like a percher hat if it is more than 4 inches wide. For a more glamorous look, fascinators are often adorned with feathers, flowers, or other things.
Bottom Line
So, are fascinators still in fashion for weddings? The answer is a definite yes! Fascinators are a stylish and timeless way to add a touch of glamour to any formal occasion. Whether you prefer the traditional sinamay style or something more modern and unique, there is a fascinator that will suit your personal style. With so many different styles, colors, and materials to choose from, you're sure to find the perfect one for your special day.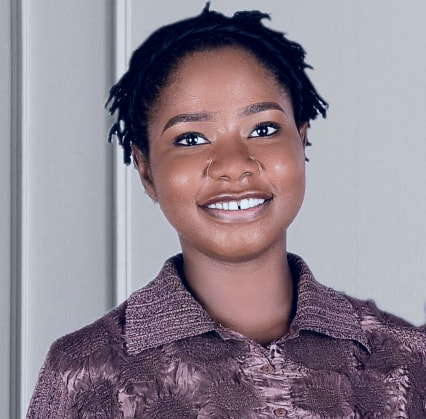 Blessing Bunmi is the founder and CEO of Blowra, the leading style guide providing insider fashion and shopping tips. With over 4 years of retail experience, She created Blowra to empower readers to confidently express their personal style.