You may find it quite annoying if after downloading and watching a movie, you discover that it lacks subtitles. That's where the Subscene substitute comes in.
Nothing comes close to Subscene when it comes to websites that offer free subtitle to downloads. However, due to specific restrictions, many individuals are unable to access the Subscene website. So, if you're one of them, here are some Subscene alternatives or comparable services to obtain subtitles for free.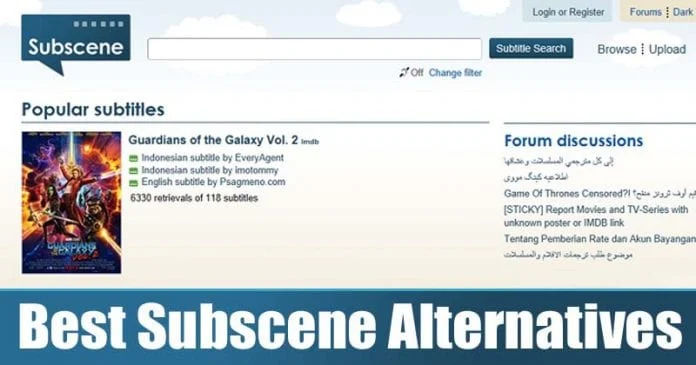 What Is Subscene?
Subscene is a community-driven platform that creates high-quality subtitles for a wide range of videos. Subscene also supports a wide range of languages, including Arab, English, and French.
Is Subscene Blocked or Down?
Subscene is up and running as of the time of writing this post. It is extremely rare for a system to fail and show an error.
If the site is unavailable in your location, you can try subscene substitute websites, which is listed below. However, in some countries, due to copyright issues, subtitles may be prohibited by ISPs (Internet Service Providers) and cannot be viewed.
To get around these restrictions, you might use a VPN or Subscene proxy sites, but a better solution is to use a direct browser with a built-in VPN, such as Opera or Tor.
Top 15 Subscene Alternatives Website to Get Subtitle File
Subscene is the most popular website for obtaining subtitles in all languages. If you want other options, here are some excellent subscene substitute.
1. VLSub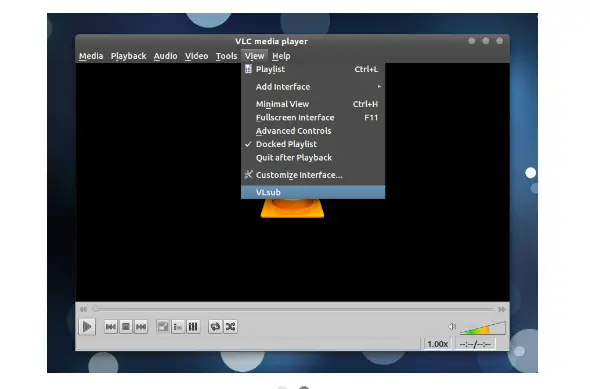 VLSub is the second-best subtitle service for VLC media players. This is a VLC media player add-on that enables users to access subtitles from OpenSubtitiles.org and play it as they watch videos. This can be installed on a Mac, Windows, or Linux device.
VLSub hasn't been updated since 2017, and therefore no longer works. Though you can still give it a try, if your movies is within the range.
2. OpenSubtitles.org

OpenSubtitles.org is one of the sites to download subtitles in a variety of languages.
If you routinely download subtitles from the internet, you should be familiar with OpenSubtitles. This is one of the greatest Subscene options for finding and downloading free movie and TV show subtitles.
You can sort the available subtitles by language, title, genre, director, rating, year, or popularity.
3. Addic7ed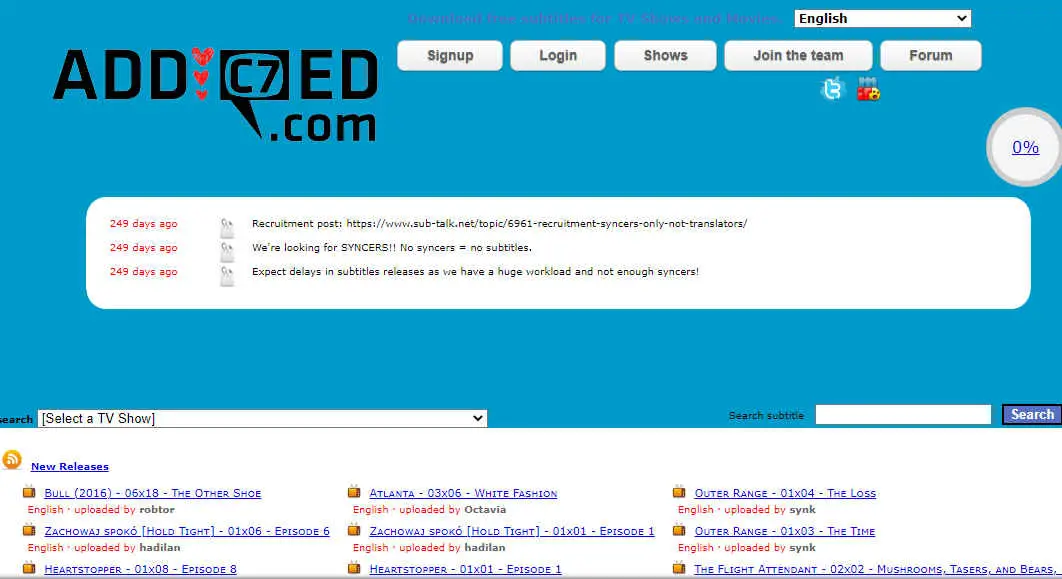 Subtitles for tv shows and movies in 18 different languages can be downloaded through the Addic7ed website. However, it does not provide any support for older films. The dark mode interface makes it simple to explore the site. You can also post your own content.
4. YIFY Subtitles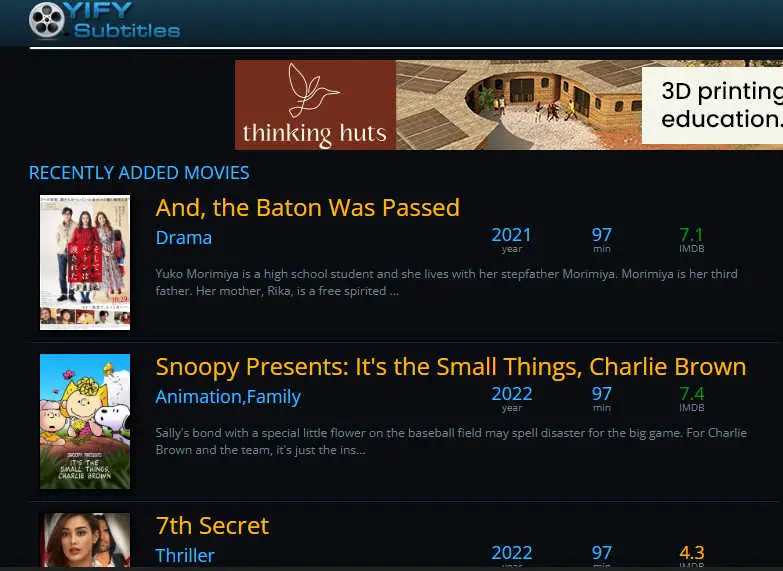 Yify-sub is known as the best subtitles website that allows viewers to watch movies for free. Subtitles are also available in a variety of languages on the website. Using the search box at the top, you may find any movie subtitle.
5. SubDownloader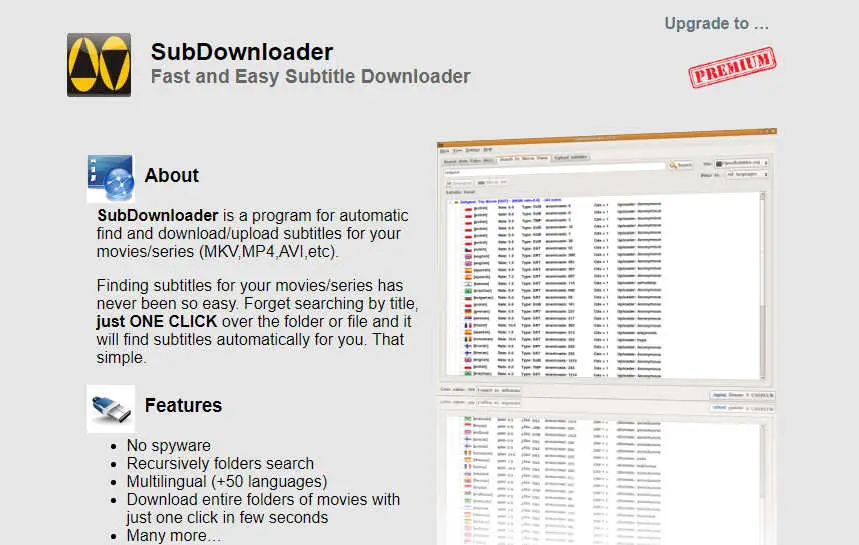 SubDownloader website is an amazing Subscene alternative since it looks for and downloads subtitles files in 50 various languages quickly. It does not need to be installed or configured. It is available for download on computers running Windows, macOS, or Linux.
6. Megasubtitles
Megasubtiles is the second-best Subscene Alternative Website on the list. This fantastic subtitles service displays subtitles beneath a movie's cover and a brief synopsis. Megastiles subtitles can be downloaded in SRT version directly. Unfortunately, Megastiles does not allow users to request subtitles for any film or tv series. Another significant disadvantage of megastiles is the presence of unwanted advertisements in the subtitle area.
7. Movie subtitles
Movie Subtitles is one of the most popular and top place for downloading free subtitles! W we'll find subtitles for the popular tv shows And movies in a variety of languages here.
8. SubIT
SubIT is an excellent resource for free subtitle downloads. You can use the internet to search for your favourite movie or tv series, and then select the subtitle language. This website is really simple to use, and it also has an official app.
9. Subtitlesapp
Subtitlesapp application is available on macOS & Windows and is a fantastic resource for finding and downloading subtitles for movies and TV series in a variety of languages. It works pretty well, and you can simply get free subtitles. You may also submit your own subtitles.
10. Isubtitles
If you enjoy watching indie films made by emerging filmmakers, Isubtitle may be the perfect subscene alternative for you. Isutitles is a website that contains subtitles for tv shows And movies. Unlike other subtitle websites, Isubtitles allows users to preview subtitles before they download them, and it is mobile-friendly.
11. Podnapisi
Another subscene substitute on our list is Podnapisi, which is a fantastic resource for locating English subtitles. The website has a large collection of modern tv shows and movies with English subtitles. Users review the entire experience as well as the quality of the subtitles.
12. English Subtitles
Thousands of subtitles from various films from all over the world are available at englishSubtitles.com, you may be guaranteed to find any subtitle for a new movie, as well as subtitles for French films from the 1960s.
13. Google2SRT
Some other Subscene alternatives is Google2SRT, an open-source project created by a group of contributors. It was designed to assist users in downloading subtitles from YouTube videos. It allows you to download subtitles in SRT type, which is frequently utilised by video players. It also lets you convert closed captions to other popular formats.
Some videos on YouTube include subtitles that haven't been translated into English. These videos are typically created by someone who speak a different language.
There are videos available for free distribution, including documentaries and interviews posted by a TV broadcaster. The uploader is not required to put subtitles because they can select from a number of options. The GPL licence was used to construct Google2SRT. The software is free to download, copy, and modify.
14. Caption
Caption is a simple subtitle manager. It allows you to download subtitles from a variety of sites, including Vimeo, Youtube, Dailymotion, and others. It also automatically saves them to the appropriate place.
15. My-subsco
My-subsco is a well-organized resource for downloading subtitles for Movies and tv shows. It enables users to immediately download a subtitle file in SRT type rather than a compressed zip bundle. This site does not require registration. As a result, it's an excellent Subscene alternative! A website where you may download subtitles for your favourite tv series or support the community by interpreting them into your native language. Contact them if you have any technical issues with the subtitles or if you want a new language added.
Conclusion
By now, I hoped you should be able to identify subscene substitute website to download subtitle files for your movies based on your requirements. If you have suggestions on sites to download subtitles, please make use of the comment section or our contact form.

Dhare is a popular blogger and also runs a boutique business. He has a lot of years of experience, so he knows a lot about fashion in general. So, he is sharing his information and technical stuff in this diary.