In recent times, many internet users are switching to online modes for buying and selling products. This paves way for many websites. As eBay gives different services for online buyers and sellers.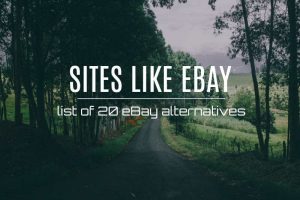 No doubt, it is one of the famous online sites that makes online shopping easier for many internet users. Though will still hunt for the best selling eBay alternatives to use.
What is eBay?
It is an online shopping platform that gives you access to buy and sell your goods and services online.
Currently, it gives the best services for buying or selling goods online. This makes the site to be well known across the internet as the perfect platform for online shopping.
With over 190 million users. The website is globally known as the second-largest online marketplace after Amazon.
Best Selling Sites Like eBay
Due to some flaws found on the shopping website, many of its users are now looking for other websites like eBay.
It is important to note that there many other eBay alternatives which give the same service.
In this short article, we have provided the 20 best alternatives to eBay to buy and sell in 2023. All the online shopping platforms on this list are selected based on; recommendations, uniqueness and quality services they provide for their users.
Below are the top 20 best eBay alternatives for selling your stuff in 2023.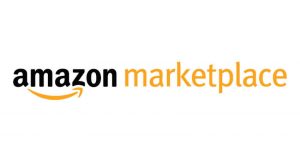 The first ebay alternatives shopping website is Amazon.
Amazon is regarded as one of the highest competitors of eBay shopping websites. The platform is well-known for its e-commerce service in terms of the selling of items.
Amazon has a very simple layout and it makes selling goods easier than other platforms. All you need is to sign up free as a seller and start your journey on the platform.
On Amazon as well, you can calculate the amount it will cost to list and sell your goods through the use of a fee calculator on the website.
There are two different programs available for you if you want to sell your goods on Amazon: Seller Central and Fulfilment By Amazon (FBA)
It is very important to note that there is a monthly charges attached to the Pro Plans ($29.99 per month).
Meanwhile, the price for the FBA varies from others, depending on the value of the goods or products you're selling on the platform.
Pros:
• Convenience of Shopping from Home
• Comprehensive Selection of Products
• Fast and Reliable Delivery
• Low Prices and Value Deals
• Easy Returns and Refunds Policy
Cons:
• Potential Problems with Quality Control
• Lack of Human Interaction
• Limited Brick-and-Mortar Presence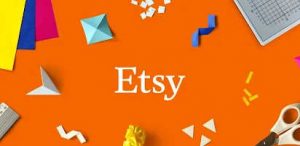 This is one of the best online shopping alternatives to eBay.
Etsy is a popular marketing platform specialized in selling products such as clothing, wears, crafts, artwork, vintage products and many more.
Etsy's shopping platform pays emphasis on specific niche products instead of mass-produced items. It is possible for the buyers to search for the unique products of their choice.
It is possible on Etsy to link your website (as a seller) to Etsy shop and then choose the payment they wish to accept.
Another special feature of Etsy as an eBay alternative is that it charges just 20-cent for item listing fees. You can have access to 5% commission on each sale you make on Etsy.
Pros:
• Platform for Creators to Sell Unique Products
• Low Fees and Easy to Set Up Storefronts
• Comprehensive Customer Support Services
Cons:
• Many Sellers Competing for Attention
• Limited Ability to Customize Storefronts
This website is a business-oriented platform that has been in existence for over 20 years now. And is widely known as one of the alternatives to eBay. Ever since its existence, people have been using it to buy and sell art products, antiques, vintage products and more.
Ruby Lane is regarded as one of the oldest online shopping websites. That's why it remains eBay alternatives website for buying and selling.
Ruby Lane promotes item more than 3000 sellers around the globe
Pros:
• Wide selection of products from reputable sellers.
• Easy to use website and mobile app.
• Secure payment options.
• Support for buyer protection and item return policies.
Cons:
• May be difficult to find rare items.
• Prices can be higher than other sites due to the quality assurance process for sellers on the platform.
eBid sounds were similar to ebay. This platform (eBid) is one of the perfect alternatives to ebay. Because the two sites share mostly the same features.
eBid is part of those special auction sites like eBay. And it's also regarded as one of the rated online shopping bases in UK.
On eBid platform, it is possible for you to create your own store and start adding items of your choice. Not only this, you can also buy different products from other users on the platform.
Pros:
• Easy-to-use interface
• Low fees compared to other online auction sites
• Buyers can bid anonymously
• Variety of payment options
Cons:
• Limited customer service options
• Lack of promotions or discounts for buyers or sellers
• Difficult to track shipments
One of those perfect alternatives to eBay to buy and sell products online is AliExpress. On AliExpress, you can buy products at wholesale prices at very low costs. This platform offers you vast products such as jewellery, electronics, clothes, toys and lot more. iT is a widely used online shopping website with other 219 countries.
Pros:
• Wide Variety of Products
• Affordable Prices
• Reliable Delivery Times
• Easy Payment Options
Cons:
• Shipping Times Can Be Long
• Language Barriers Can Make Communication Difficult
This platform is also one of the best selling eBay alternatives sites. It is majorly available for selling locally or shipping items.
The app features gives you access to share photos of products you want to sell. Share your location and chat with your preferred buyers.
What makes many people like the platform is that it promotes listings without charging a dime. Also, you can boost your item's sales by sharing them on any social media platform.
Pros:
• Easy to Use Interface
• Accessible to a Wide Variety of Buyers and Sellers
• Secure Payment Options
Cons:
• Limited Profiles for Buyers and Sellers
• Lack of Quality Control on Some Items
This is another famous and best selling sites like eBay. Rakuten promotes products of different niches such as; fashion, gadgets and electronics, beauty, home and kitchen and so on.
This shopping platform offers you a cashback reward when you continue using their website to shop.
This actually varies, depending on the products but some do get nothing less than 20% cash reward on purchases.
Pros:
• Rewards program offering generous cash back
• Variety of merchants and products available
• Easy-to-use interface with a wide selection of payment methods
Cons:
• Sometimes slow response times when contacting customer service
• Complicated rules and requirements for using coupons or earning rewards points
Bonanza is well known globally as a top online shopping website that makes buying and selling easier online.
Bonanza has over 21 million items for sale. These products include books, ebooks, clothes/wears, electronics and lots more.
Pros:
• Easy to Use Interface
• Variety of Products
• Low Fees
• Secure Payment Processing
Cons:
• Limited Audience Reach
• Lack of Buyer Promotions/Deals
This is another popular platform for buying and selling of products.
Newegg has a very vast category of products. These products include home appliances, electronics, laptops, computers, gadgets and many more.
Newegg is a similar selling website like eBay with a slight difference. On this platform, you can choose to sell your products at a fixed or auctions price.
Newegg's commission fee is actually from the range of 1% to 4% when the item is successfully sold out.
eCrater is a perfect eBay alternative platform. This platform allows you to create and manage your own store on their platform for free.
It is recommended for those willing to create an online marketplace. And who wants to avoid domain name charges, e-commerce software, hosting and so on.
The listing fee on eCrater is totally free but they charge 2.9% of any sales you make on the platform.
The most amazing part about eCrater is that you can import different products from another online shopping website like Amazon, and so on.
Here are other auction sites like eBay available for buying and selling different products.
Mercari is an online shopping platform that allows you to buy electronics, books, pets, wears, furniture and many more.
This platform shares some features similar to eBay. It is possible on the Mercari platform to create a seller or buyer account for yourself then sell your preferred products at a fixed price.
The listing fee is totally free but they charge 10% on any product sold on the platform.
Poshmark is an online shopping website specially designed for gadget accessories and fashion.
Poshmark is a very popular website like eBay. It has nothing less than 66 million products showcased in the marketplace.
The most interesting part about Poshmark is that they take care of any shipping product on behalf of the buyer.
Facebook Marketplace is a feature added to Facebook in recent time.
This platform allows users to sell their products locally within their environment.
Facebook Marketplace is very easy and convenient to use. Because the platform is accessible through the Facebook app on mobile phone
On the same note, Facebook Marketplace is totally free for both buyers and sellers.
If you are the kind searching for the best auction sites like eBay, then I can recommend that you try Alibaba.
Our selection won't be complete if we fail to mention Alibaba.
Alibaba is one of the greatest online shopping websites and that's why it is seen as eBay alternative.
It has a very vast user compared to other online shopping websites. Also, Alibaba promotes virtually all the goods and products online.
With the fact that the site is a Chinese based platform. It offers its best services in the English Language. And that allows millions of people around the world to use the.
Handpicked content for you
This is another online shopping website associated with the selling of old tech.
Decluttr has the simplest process of selling products among all other online shopping websites.
All you need to do is to input the barcode number on the Decluttr platform or scan the code using the Decluttr app from your device.
On Decluttr, you can be paid through a direct deposit or alternatively on a Paypal account.
16. Craigslist
Founded in 1995, Craigslist remains one of the oldest shopping platforms even before the internet became popular.
This platform is well known on the internet. This means that there will always be buyers for any product you promote on this website.
Many people are fond of using Craigslist for the fact that it's totally when buying and selling on the site. They charge no dime even on the listing fee.
Just like other shopping websites, Gazelle is another online marketplace you can sell your desired products.
You can also sell used electronics such as smartphones, laptops, tablets and so on.
Gazelle offers nothing but top dollars for used phones and laptops in most cases if they are in very good condition.
I recommend Gazelle for you if you're planning to sell and buy phones and accessories online.
Walmart Marketplace is no doubt another alternative to ebay platform for selling products of your choice.
Walmart Marketplace is however not a general marketplace but has a specific niche. So, it is very easy for you to get an exact audience for your specific products.
This shopping website like eBay is very safe to use and has strict guidelines and rules for the sellers on their website.
Here is another best online shopping website like eBay. This platform is spectacular about fashion products, where you can transact anything related to design items.
Tradesy was an initiative of DiNunzio Tracy with the aim of transforming the clothing market to something accessible online. This company however partnered with other famous online shopping websites for sales through the site.
Tradesy normally charges 9% on any sales as their commission with $7.50/ listing.
Swappa is the last on our list of best selling sites like eBay. This platform is among the top best online shopping website that allows users to buy and sell their products and services.
Products available on Swappa include laptops, phones and accessories, tables cameras, gadgets and electronics in general.
On the Swappa website, you can buy goods in bits and bulk.
Swappa is well known for its safe marketing services and this has earned it worldwide popularity. Swappa checks each device on the list through the verification process.
Whenever you sell a product on Swappa, the firm will take a 10% fee on any sales that is successful. They accept any online payment method such as PayPal and the like.
Handpicked content for you
Conclusion
Those are the list we are able to provide you. It's your choice to pick anyone you like or try them randomly. If you have any suggestions or addition to our list. You can contact us directly via email or the comment section.
FAQs About eBay
How does eBay work?
eBay works by connecting buyers and sellers through an auction-style bidding system. Buyers can browse items listed on the site, place bids on items they are interested in, and purchase items they have won at a set price. Sellers can list items for sale, set a starting bid price, and accept payment when an item has been purchased.
What can I buy on eBay?
eBay is home to a vast array of product categories, including electronics, apparel, toys, collectibles, home and garden, music, books, and more. Whether you're looking for everyday items or something unique, you're sure to find it on eBay.
How do I pay for items on eBay?
eBay offers several different payment options for buyers to choose from. The most popular payment methods are PayPal, credit card, debit card, and Apple Pay. Buyers can also pay with an e-check or bank transfer if preferred.
How do I sell on eBay?
To start selling on eBay, you must first create an account and fill out a seller profile. You can then list items for sale by creating an auction-style listing or a fixed-price listing. Once your item has sold, you will need to package and ship the

Dhare is a popular blogger and also runs a boutique business. He has a lot of years of experience, so he knows a lot about fashion in general. So, he is sharing his information and technical stuff in this diary.